Dhyan Chaise Lounge has been designed to help with stress from work. It was inspired by the unique forms of Shiva Linga, the Bodhi Tree, and Japanese gardens. This combination helps to create a relaxing/meditative environment, this lounge aims to become more than just furniture, it wants to become a space where your state of mind is at peace. It can bring nature into your home, helping you create relaxing mindset when needed, especially for urban dwellers.
Even though Shiva-Linga form is very bulky, this lounge is designed in minimalist and light direction.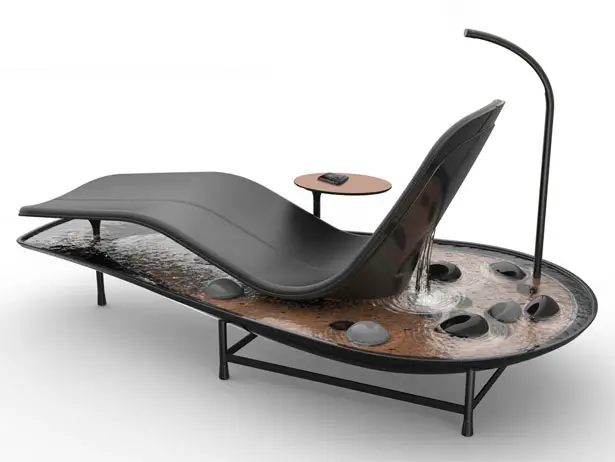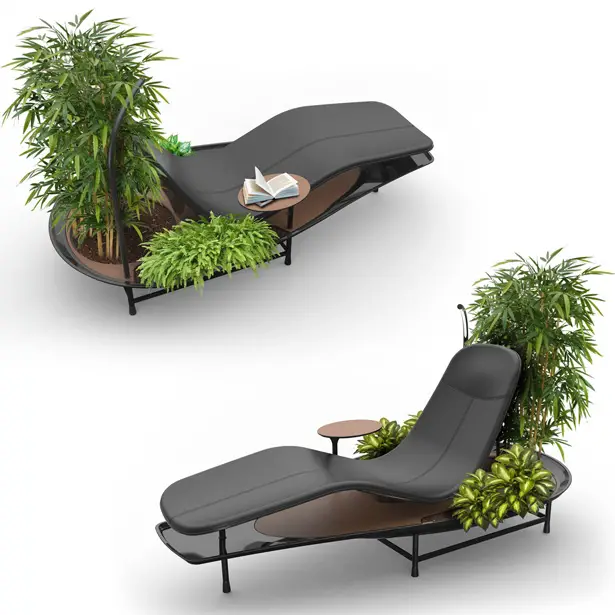 Dhyan Chaise Lounge is designed with modular system, it provides you with three modes: standard, garden, and water-pond. The standard mode comes with storage, the garden mode with side planters, and water-pond mode comes with waterfall fountain. Designed by Sasank Gopinathan of Karimeen Inc., all these three modes can help create "Zen" environment as needed. You get to feel closer to nature with garden mode where plants and trees surround you, while in water-pond mode, you can hear the peaceful sound of trickling water, this is a good feng shui.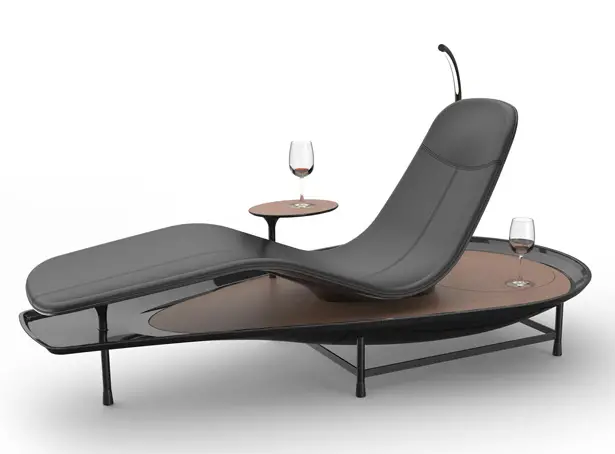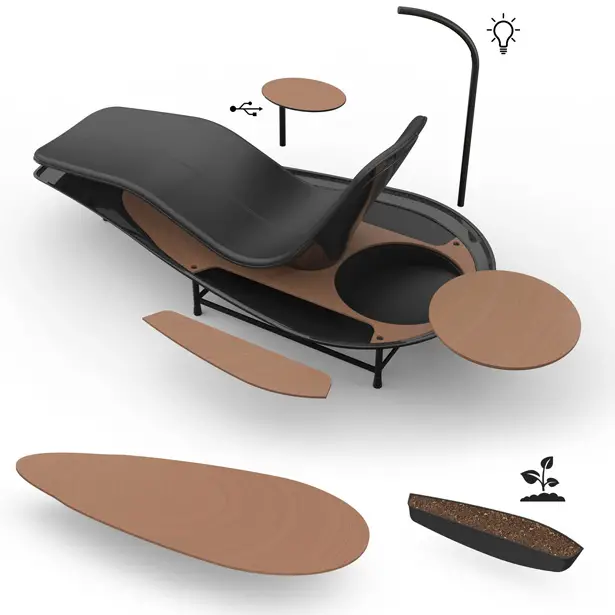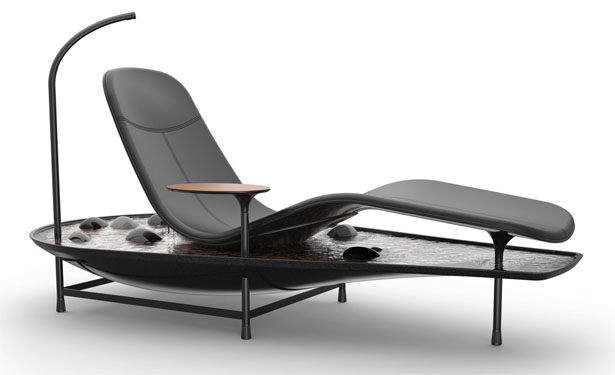 *Some of our stories include affiliate links. If you buy something through one of these links, we may earn an affiliate commission.