Spacruzzi, here's a self-heating hot tub boat that comes with gas-powered fireplace stove. It sounds pretty unconventional, heh? Well, Spacruzzi combines a hot tub in an electric dayboat, it's the brainchild of Alex Kanwetz, the entrepreneur, he wants to bring hot tub boat into the mainstream. Each boat can accommodate up to 5 passengers where they can enjoy a singular soaking experience on the high seas. When it gets colder, don't worry, there's a fireplace that would keep you warm and cozy.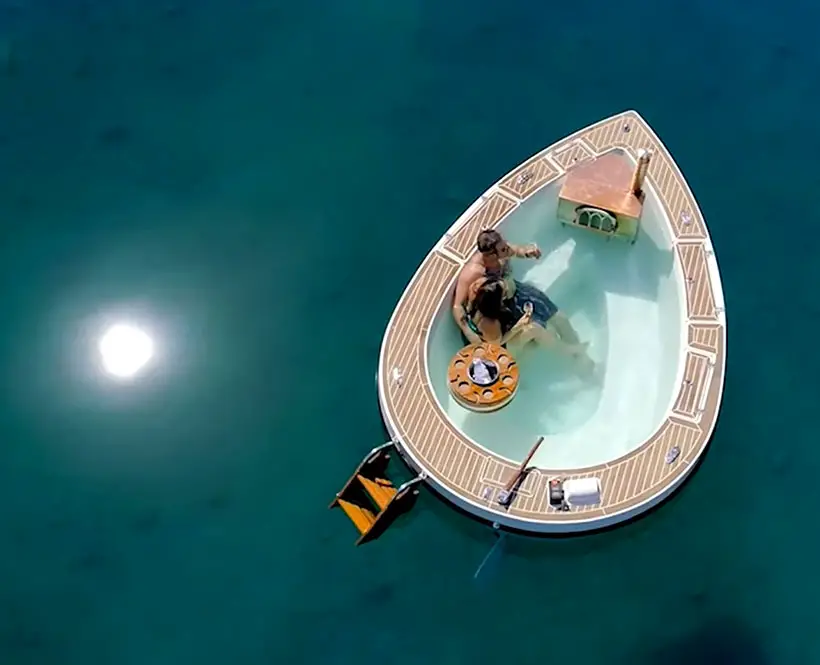 Spacruzzi Hot Tub Boat is powered by a battery and an electric motor, it cruises quietly for up to five hours, but it changes according to the sea conditions, speed, and other factors. The battery is replaceable, therefore, you can carry an extra charged one to extend your trip. This boat is equipped with internal heating and circulation system that would keep the water at the right temp, keeping all the journey enjoyable. Spacruzzi also comes with UV and saltwater filtration system to make sure everything's clean. There's a ladder on the side that you can use to get in and out of the tub.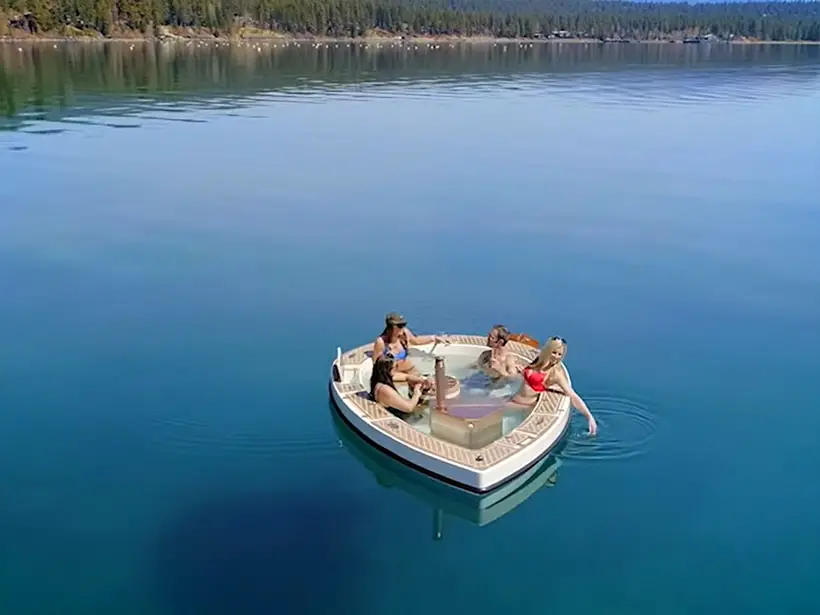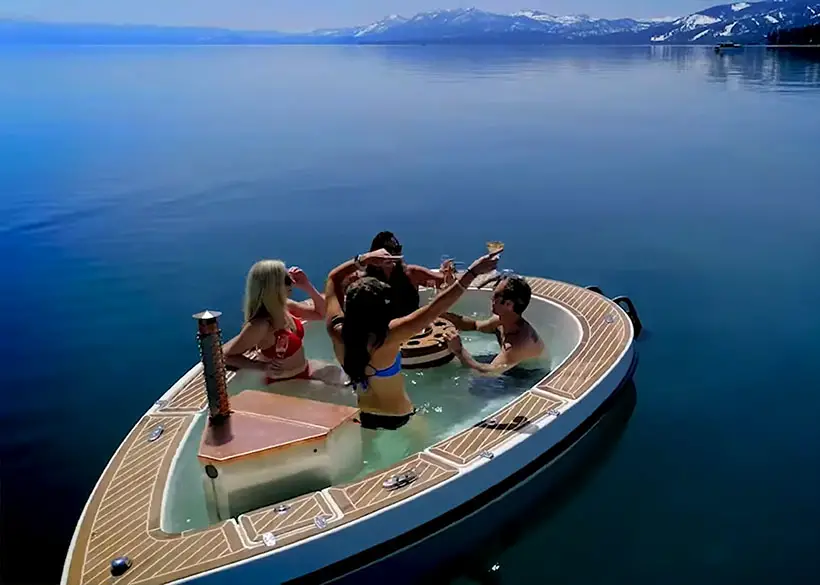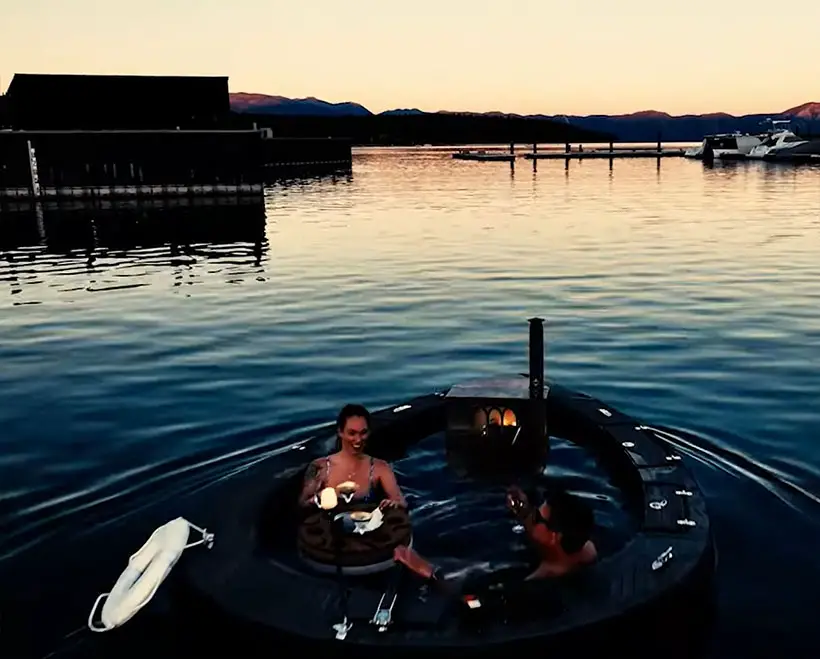 *Some of our stories include affiliate links. If you buy something through one of these links, we may earn an affiliate commission.