Jeff Leishman, Nordhavn Chief Design, has drawn the lines for a super yacht with all its features, amenities, and luxuries of larger yachts into more manageability requirements through Nordhavn 112 Yacht. It's a versatile 112-footer yacht, the idea for this vessel came when Leishman realized there's a gaping difference between Nordhavn 120 and its closest sister in size is Nordhavn 96 when these two were docked alongside one another. At that moment Leishman wanted to create something in between to bridge the gap between those two. Nordhavn 120 might be a masterpiece in style and function, yet it can be intimidating to some buyers who don't want to hire a full crew to operate, furthermore, the jump from 96 to 120 is also too much.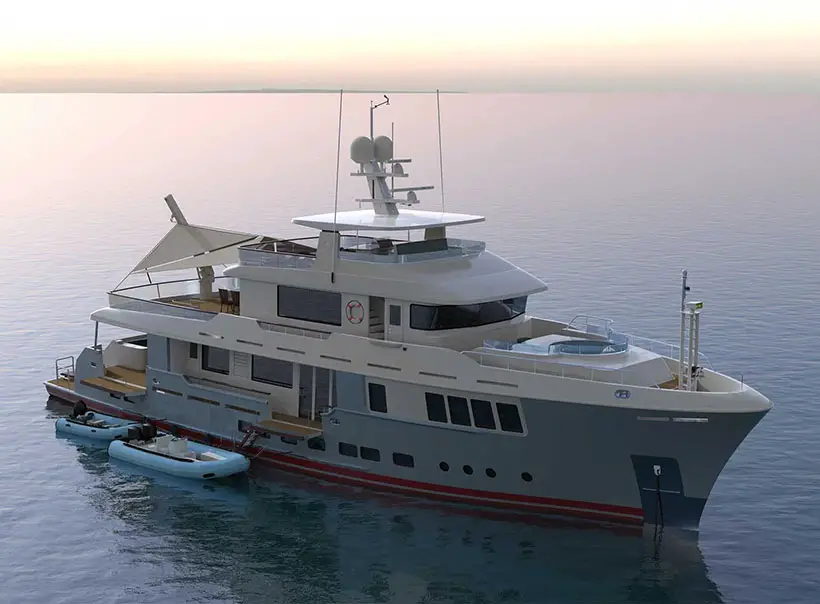 Nordhavn 112 Yacht would be an ideal for anyone who already has a large yacht with lots of crew yet they are looking to simplify things. This vessel can be said an expedition yacht, it's versatile enough for a number of different buyers. By keeping N112 under 400 gross tone, it is possible for this yacht to be more manageable in terms of operations. You just need a small crew to run the boat. Just like most Nordhavns, this yacht will be a full displacement hull with capacity to carry enough fuel for transoceanic voyages.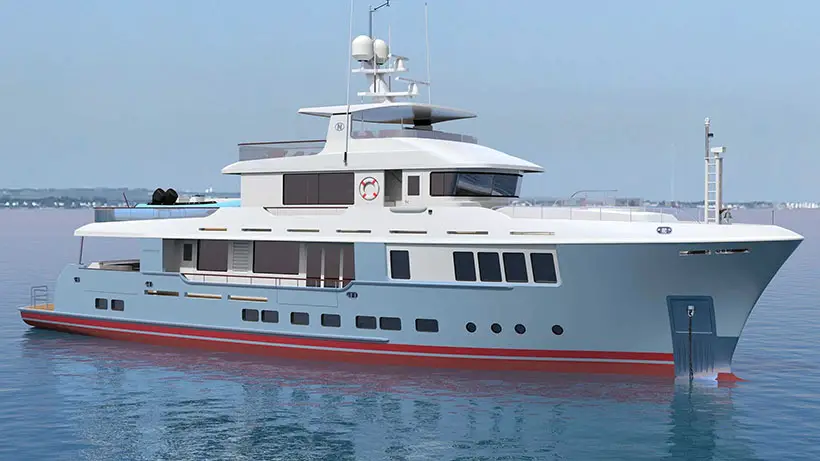 The design focuses on creating outside areas for lounging, it mimics balcony-esque deck spaces that you can usually find on larger megayachts through the way of incorporating folding bulwarks. Other plans would be placing a larger spa tub on the flybridge and a grand lounging area for guests forward of the pilot house. Guests can also find a gym and beach-style swim step. While on the aft deck, behind the pilot house, there will be room to carry up to a 26-foot tender, a small inflatable, and jet skis.
The current configuration for Nordhavn 112 would be four queen guest cabins, a large owner's suit, and accommodations for up to six crew and a total of 10 heads.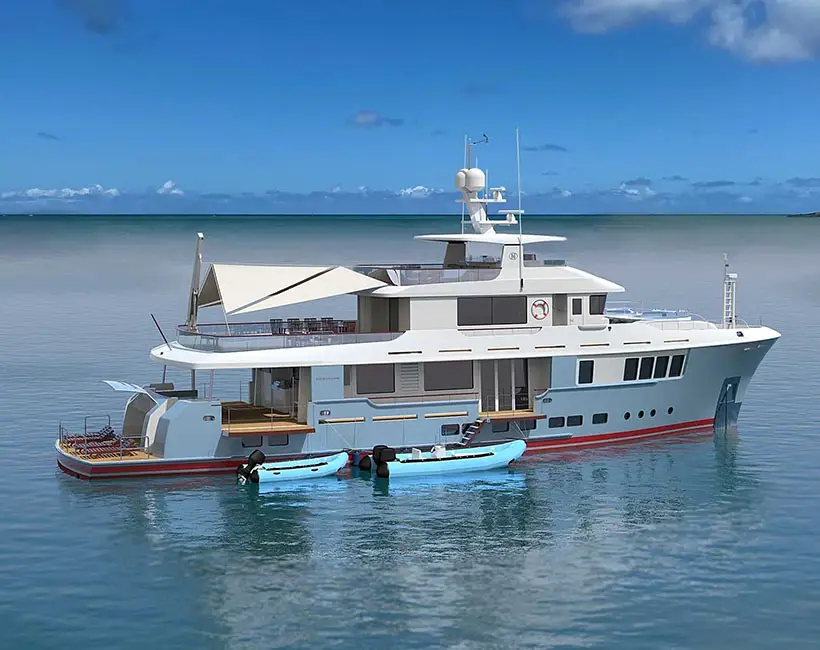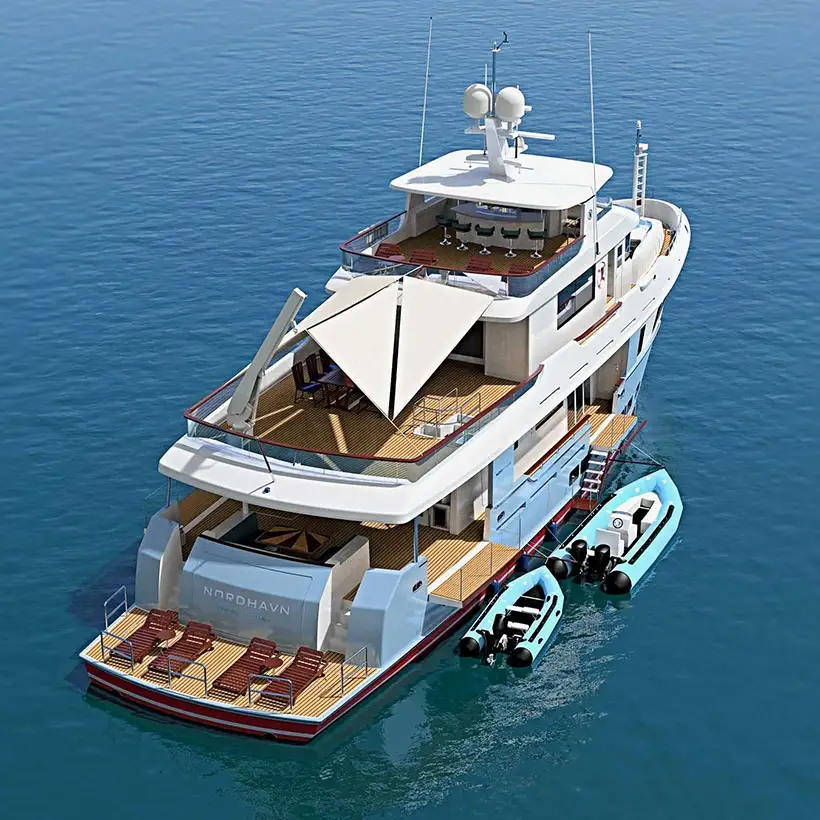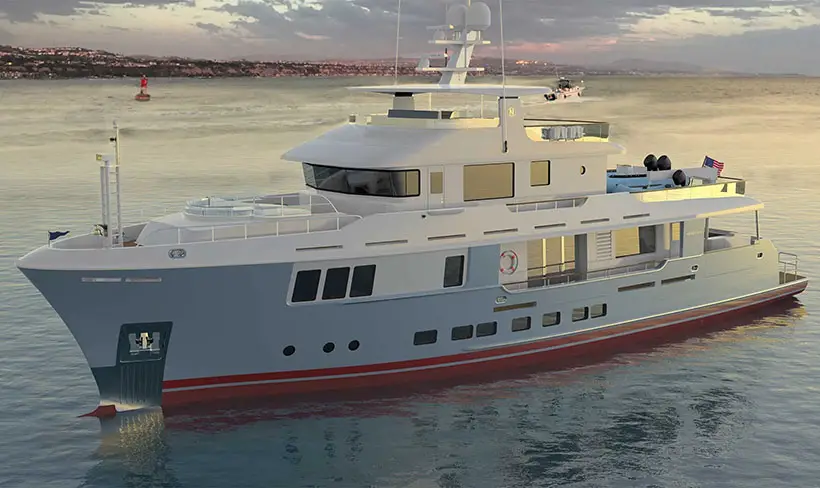 *Some of our stories include affiliate links. If you buy something through one of these links, we may earn an affiliate commission.