Acrobat Hanging Clothes Rack adopts a creative solution through the use basic and simple components. João Teixeira has done it again, he has come up with innovative design to create a modern furniture piece with increased functionality. Acrobat adopts a tripod solution for better stability without sacrificing its sleek and dynamic shape. It uses bended metal tube that adds a sense of continuity, this metal tube is welded only on one side, allowing the gap to be used as a spot to hang scarfs or other accessories. The top part of this tube can be used to hang your clothes or hat without a hanger.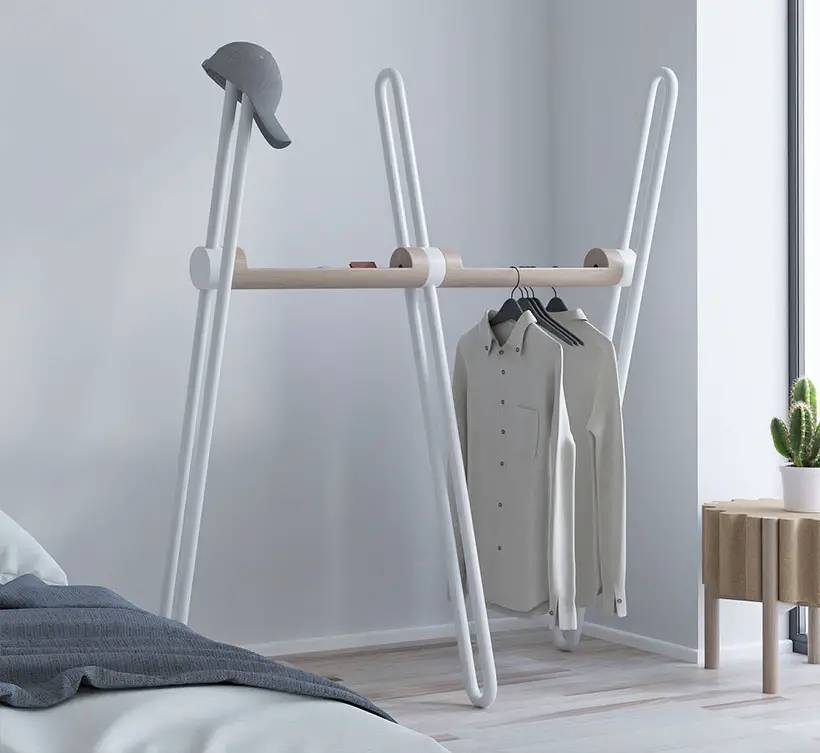 João Teixeira has designed Acrobat to add exquisite touch to your space. At the same time, the design also increase its functionality by adding an opening into the wooden bars. You can keep your daily essentials such as keys, wallets, phone, gadgets, or EDC without preventing you from hanging your clothes. The combination of metal tube and wood creates beautiful texture and color contrasts that work in harmony.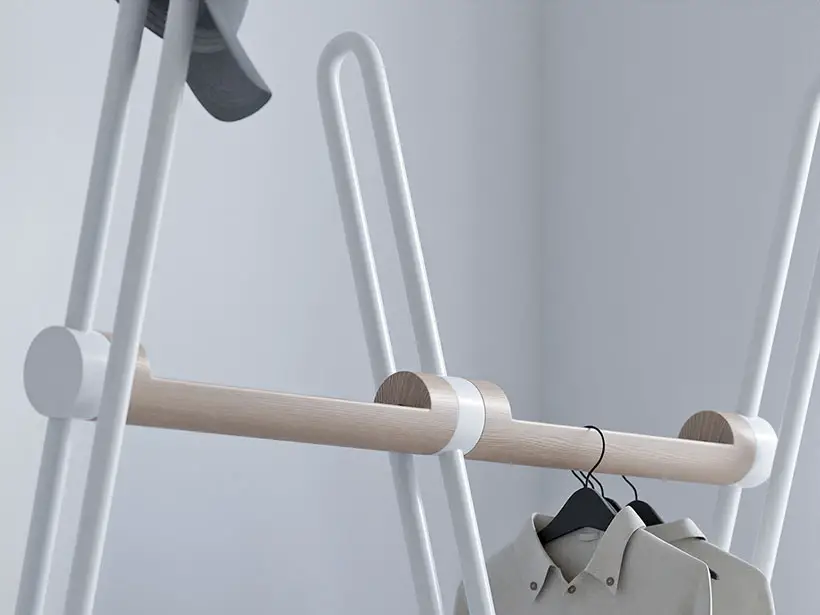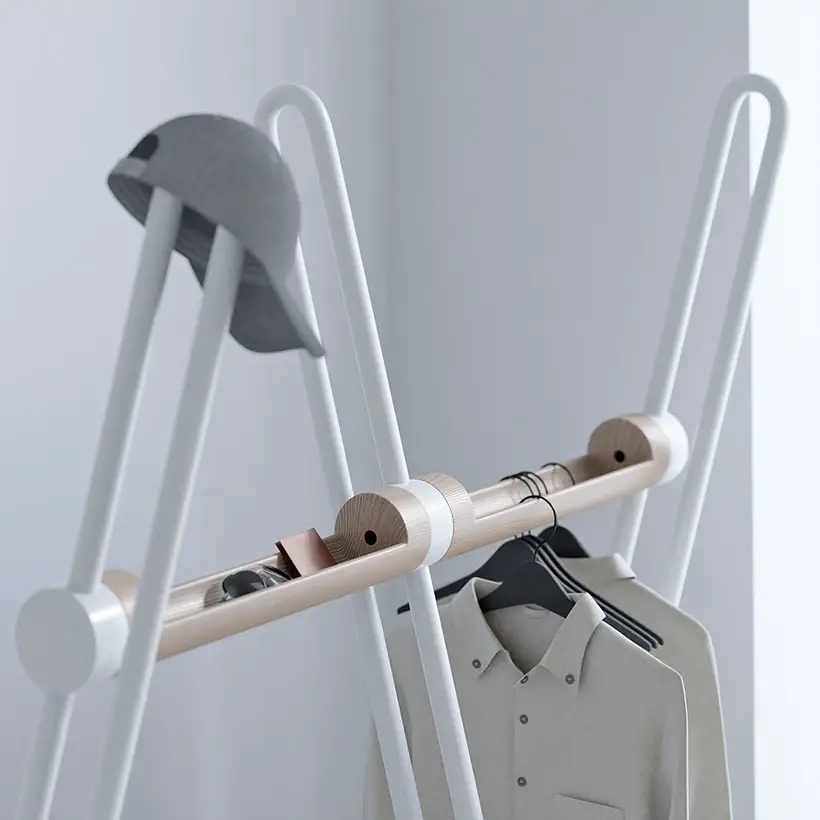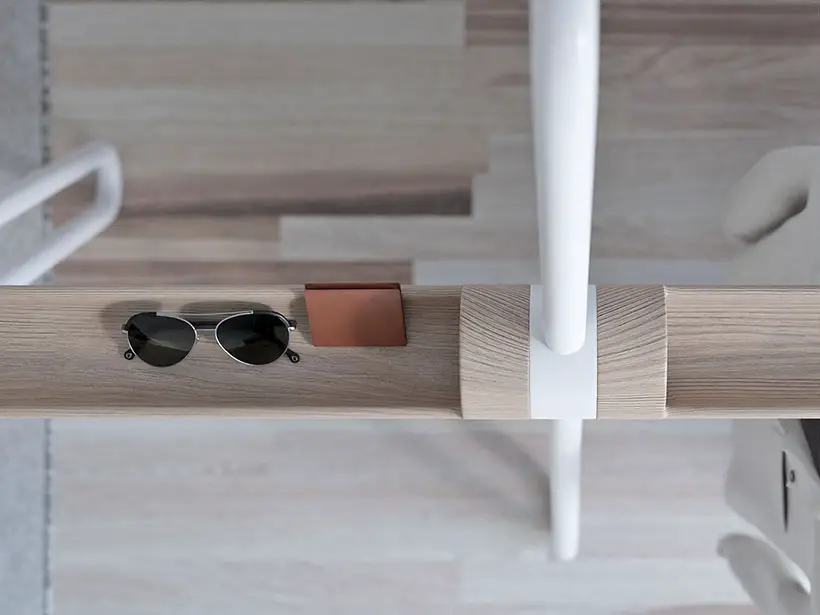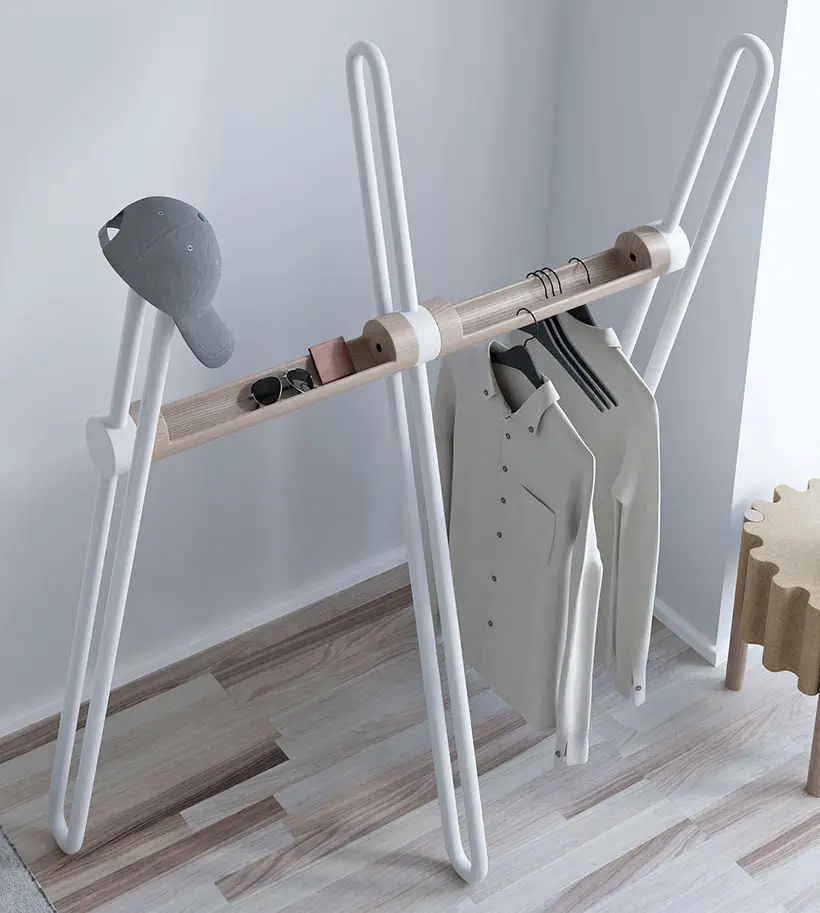 *Some of our stories include affiliate links. If you buy something through one of these links, we may earn an affiliate commission.