Louis Vuitton has released new smartwatch collection, Tambour Horizon Light Up. It reimagines Maison's venture into smart, connected watch. Featuring updated operating system, better design and technology with more customization opportunities, this third-generation smartwatch provides user with a new paragon of luxury watch.
Each watch comes with a custom-made operating system claimed to be the first non-Apple system yet can be accredited as "made for iPhone". However, this watch is also compatible with Harmony and Android OS.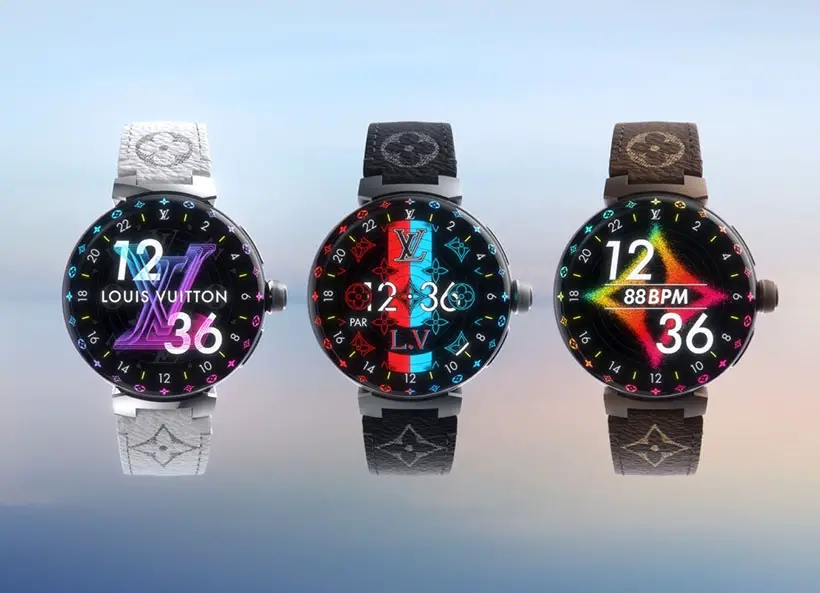 A simple swipe right would display "My Day" screen with your agenda, today's weather, step count, and air quality. Swipe down, it'll display notifications, control panel, alarm, timers, music, and Alipay. Swipe left takes you to "My Travel" screen where you can find your travel plans, 30 curated city guides (specially made by Louis Vuitton), and also your boarding passes. That 44mm sapphire glass screen face is fitted with 24 LED lights behind the monogram ring, it is designed with 8 built-in dial configurations to select from. There's a striped animation designed in honour of Maison's iconic trunks. You can also choose to have your own initials added onto the watch with your choice of color and typeface.
As the year progresses, Louis Vuitton says that they plan to introduce additional watch face designs based on seasons, collaborations, fashion shows, and important days of the year. At the moment, there are three versions of this watch: polished steel, matte black, and matte brown. Well, it's certainly a colorful smartwatch, what do you think?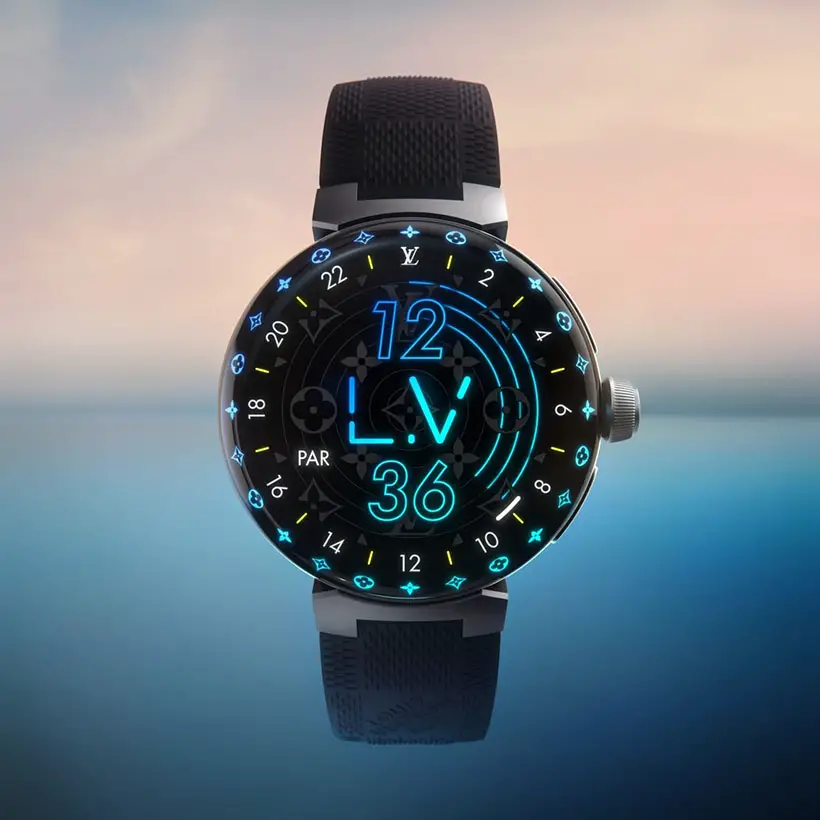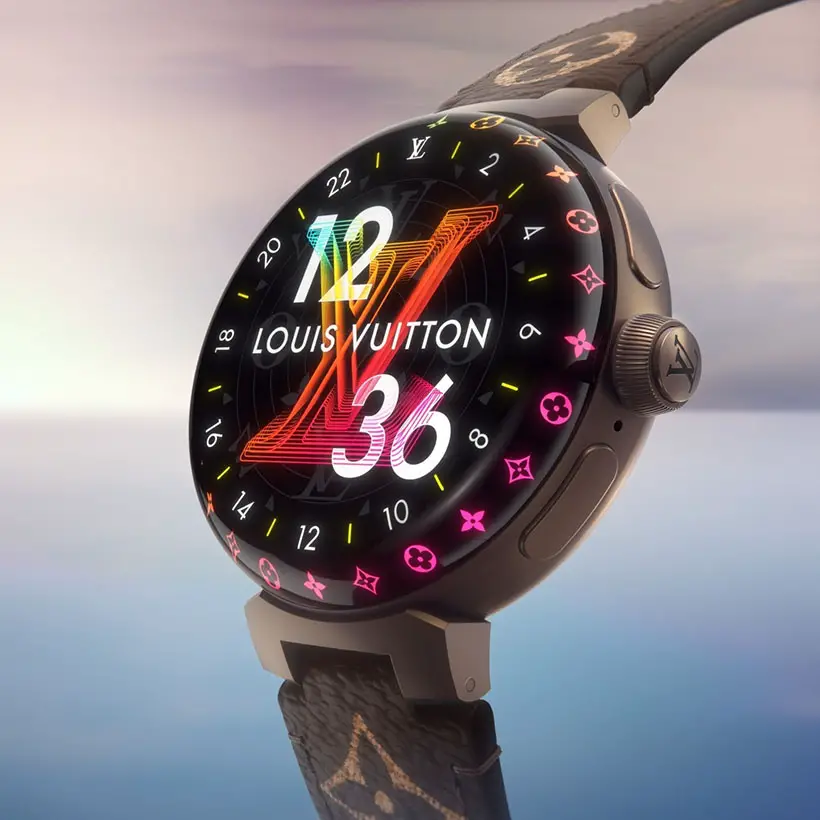 *Some of our stories include affiliate links. If you buy something through one of these links, we may earn an affiliate commission.