Visualized by Andrey Fabishevsky in 2020, lunar concept motorcycle was introduced back in 2020. Tardigrade is world's first moon motorcycle concept inspired by future and past adventures to orbit, the Fabishevsky's design was then realized by Nico Mueller (CEO, Hookie Co.) and his team from the technical site.
The name Tardigrade was coming from an eight-legged segmented micro animal, this kind of animal has been found literally everywhere in Earth's biosphere. Tardigrades are most resilient animals where they are able to survive even in extreme conditions from extreme temperatures, extreme pressures, dehydration, radiation, and even starvation. It's a perfect name for a vehicle designed to move and survive on the moon surface.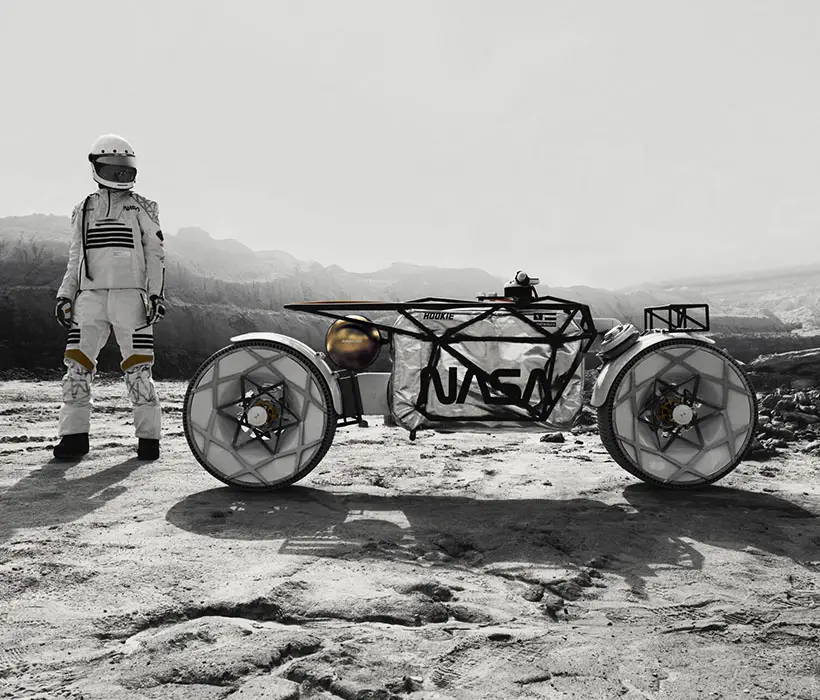 This year, the company wants to push the boundaries of what's possible, Tardigrade Lunar Motorcycle is built to explore moon's surface and beyond. Hookie promises that rider can carry different types of equipment with a speed limit of 9mph or 15km/h. The battery provides this vehicle with up to 100km range. The electric drivetrain comes from a Swedish company, CAKE, other components are designed and built in-house.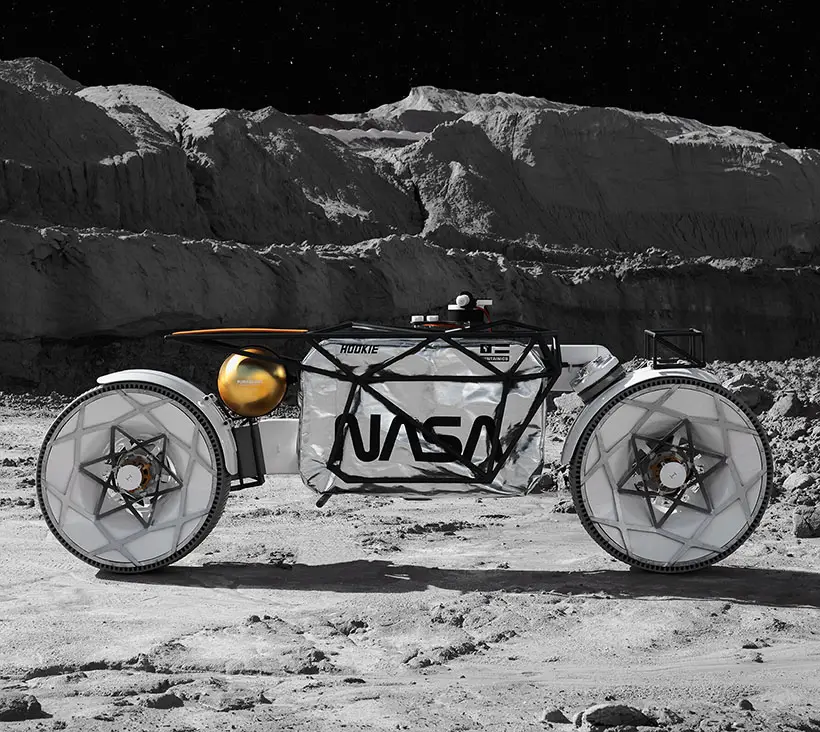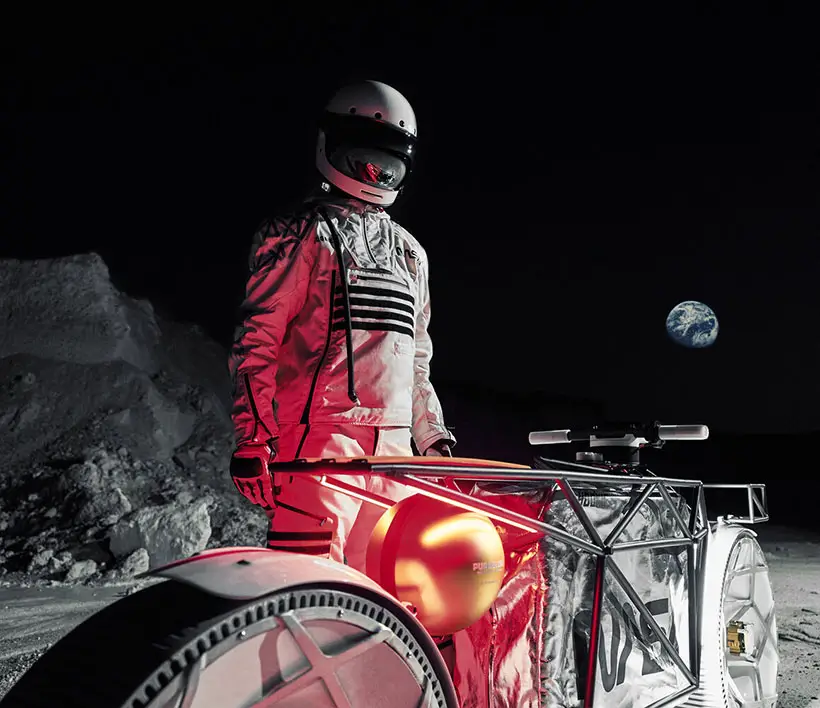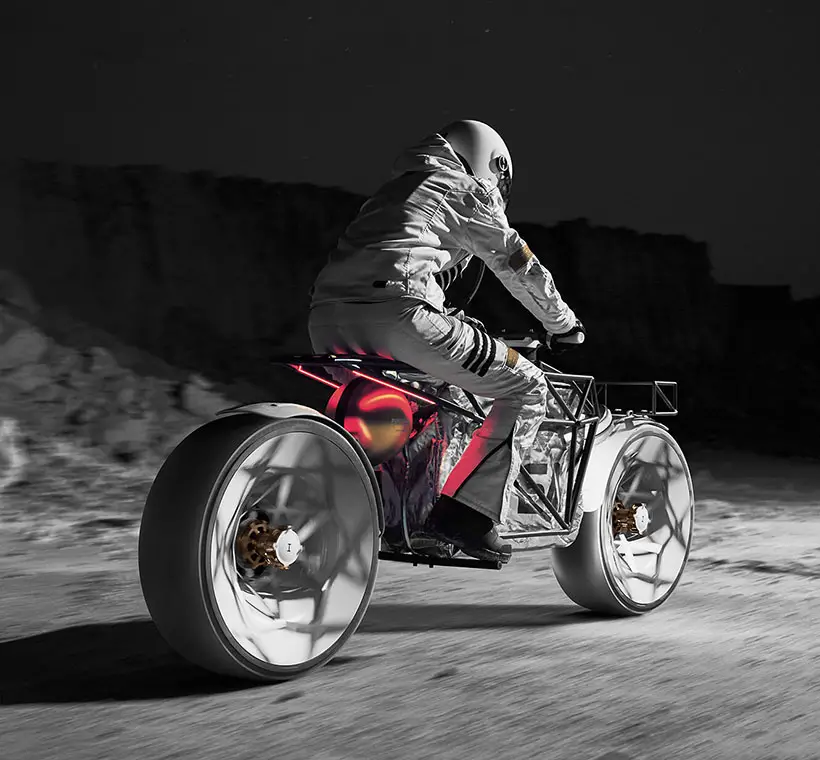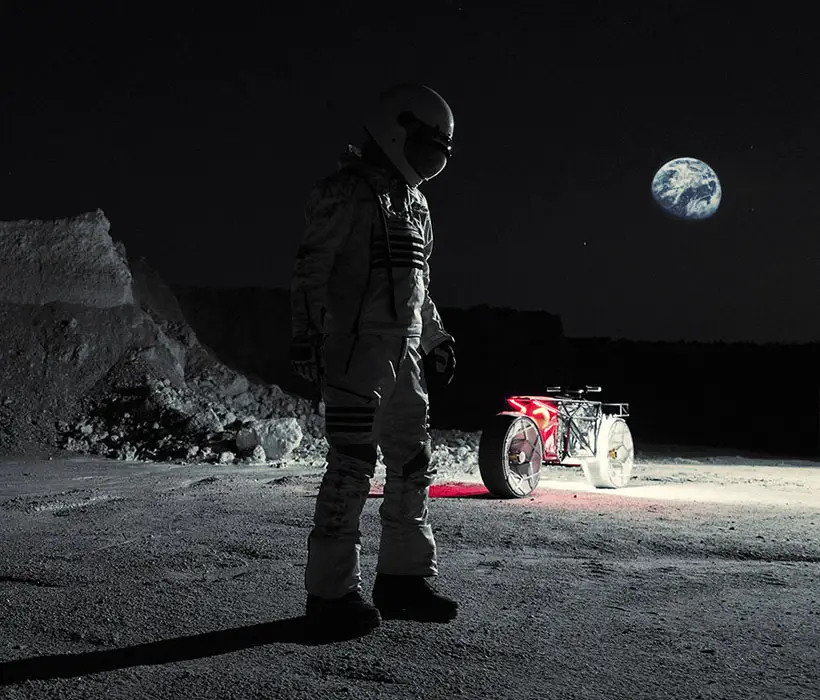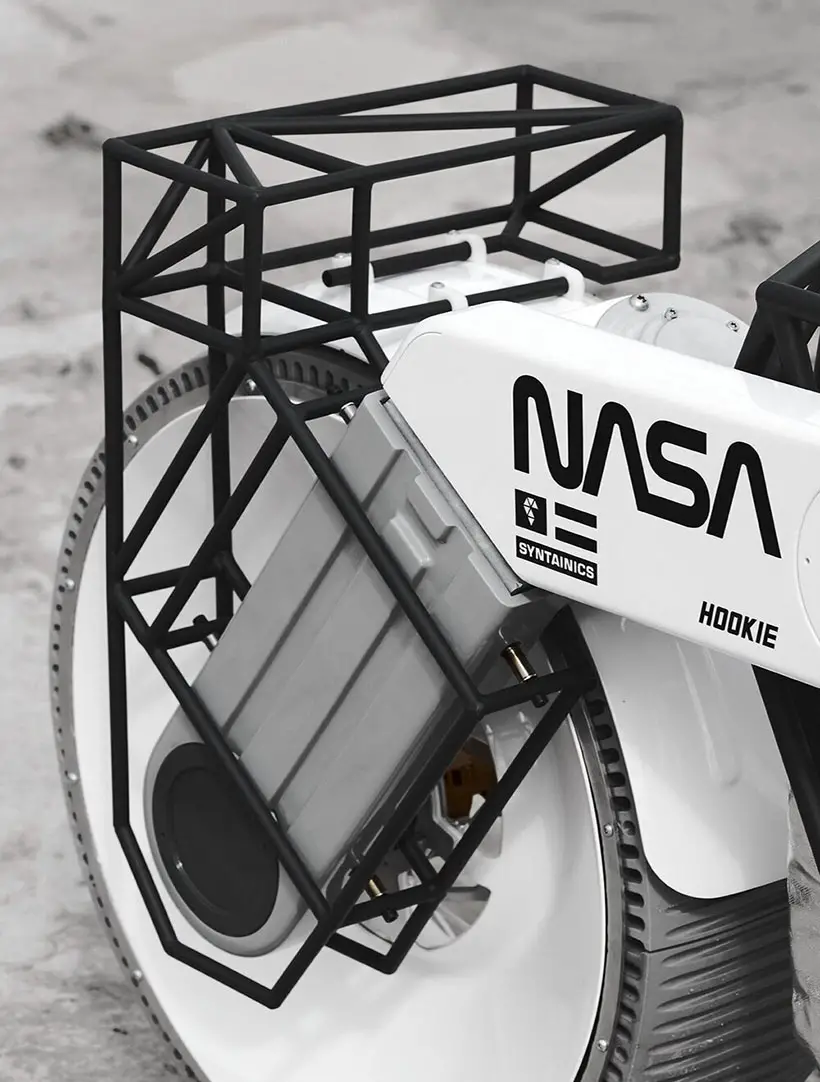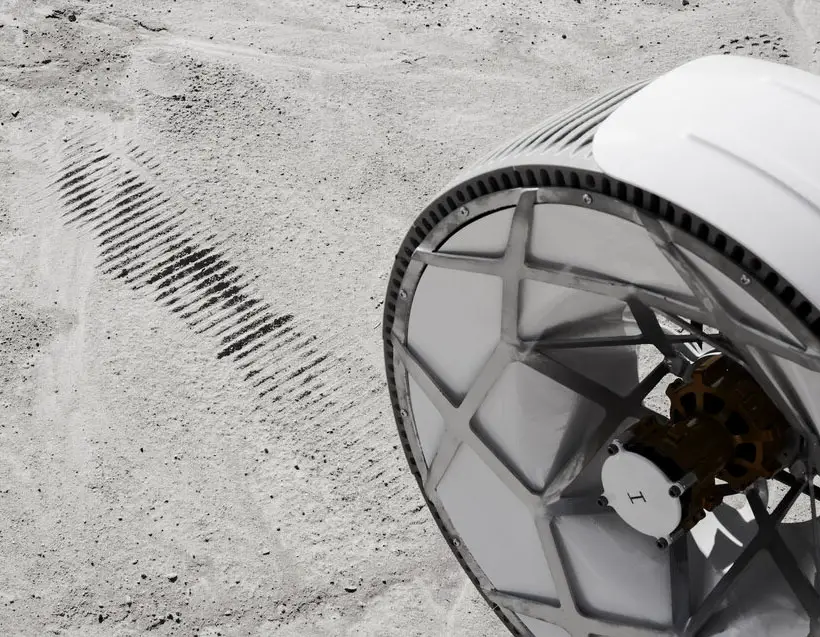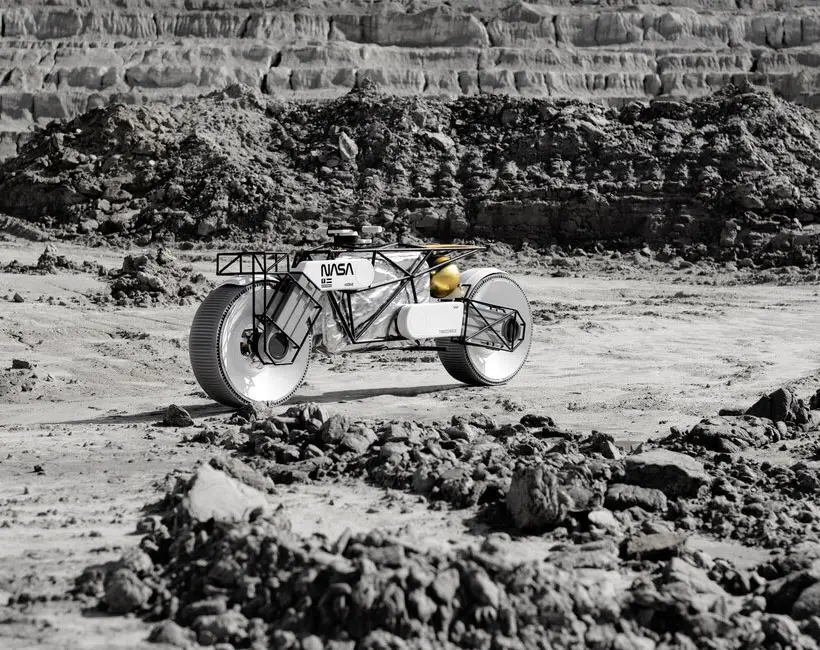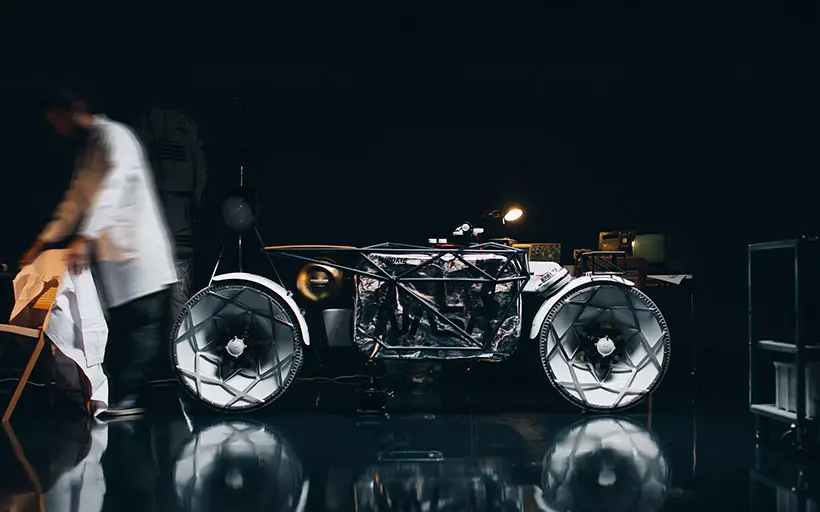 Specifications:
HEIGHT: 0,90 m / 2,95 ft
LENGTH: 2,60 m / 8,53 ft
BATTERY RANGE: 110 km
TOP SPEED: 15 km/h / 9 mph
WEIGHT: 134 kg / 295,42 lbs
*Some of our stories include affiliate links. If you buy something through one of these links, we may earn an affiliate commission.