Hyundai releases its latest concept of a heavy-duty truck, Hyundai HDC-6 Neptune Class 8 Heavy Duty Truck. It looks like Tesla semi-truck would have a worthy competitor.
Hyundai HDC-6 Neptune concept is a hydrogen-only concept for Hyundai Motor Company's commercial vehicles, it's a vision for the year of 2030 where there would be wide-spread deployment of hydrogen-powered fuel cell technology. This auto manufacturer has done all necessary processes and experience to develop high quality vehicles that supports its FCEV 2030 vision for a hydrogen ecosystem. Fuel cells are perfect solution for commercial vehicles, including heavy duty trucks and long driving distances due to its higher drive range, less refueling time, and ultimately, lower costs.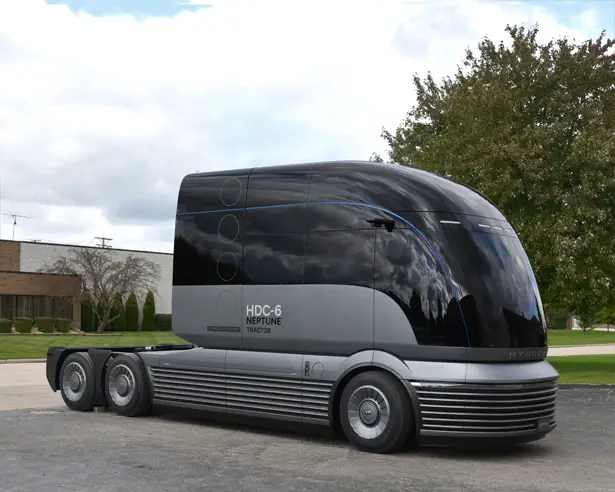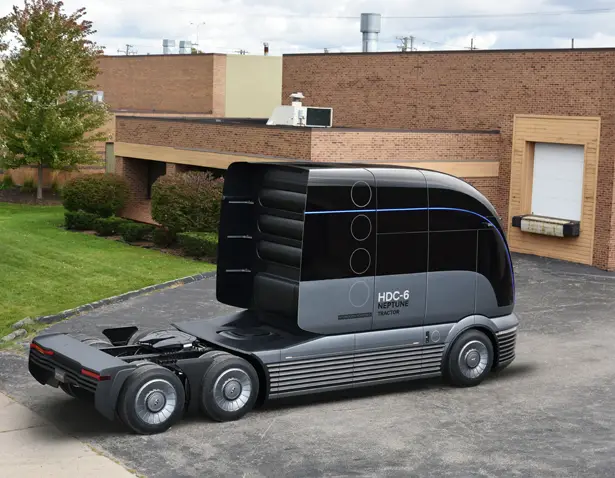 Futuristic Hyundai HDC-6 Neptune Class 8 Heavy Duty Truck demonstrates Hyundai's vision in design, in-cab technology, and propulsion system. It's a futuristic concept that moves forward to a decarbonized society and advancement of zero-emission vehicles.
Besides releasing HDC-6 Neptune, Hyundai also releases HT Nitro ThermoTech, it's a refrigerated trailer using a cryogenic nitrogen refrigeration technology system. This concept has been developed in collaboration with Air Liquide, it would change the way Hyundai provides refrigerated transportation. This concept trailer footprint is claimed to be up to 90% less than a traditional unit.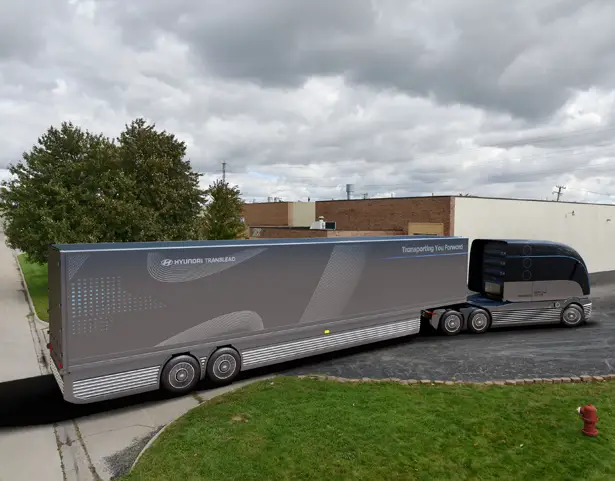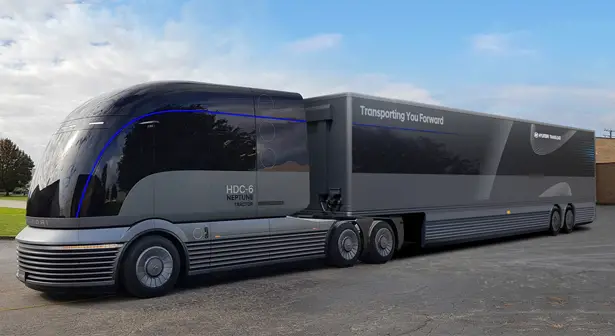 More images of Hyundai HDC-6 NEPTUNE Concept Truck: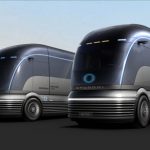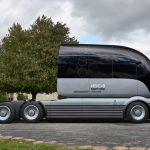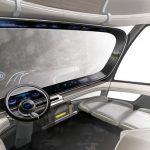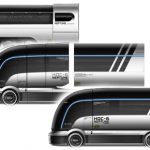 *Some of our stories include affiliate links. If you buy something through one of these links, we may earn an affiliate commission.