Get ready to cook on the adaptive cooking table. This master piece table is designed by Antoine Lebrun France. He has designed this table in a way that it lets users cook and eat wherever they are in their house. It can also accommodate your guests easily and also becomes an extension of the dinner table. The main theme of this table is "flexibility for diverse and complex generation". The height of the appliance can also be adjusted according to the situation. That is why the concept offers maximum possibilities for people to integrate into their own lifestyle.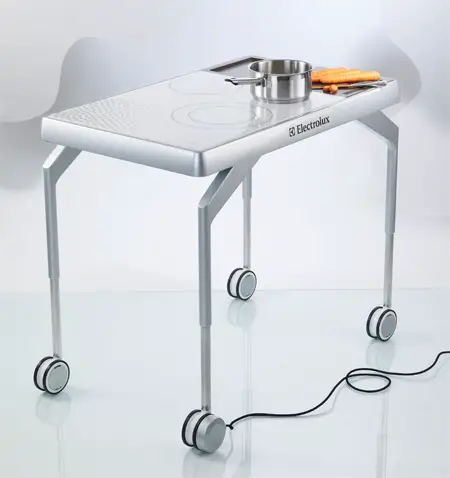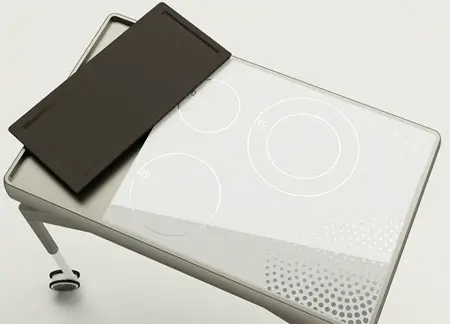 Antoine Lebrun says :
The concept was the result of an extended process, not a sudden insight. "When I started this project, I didn't have any image in mind," he recalls. "I wanted a fresh start without any preconceived ideas. My only desire was to develop a simple and useful appliance.

The "internet generation" comprises many different people with their own lifestyle. Even if the @ generation can be easily described by a few trends, all these young people have different needs and lifestyles. That's why I designed Coox, a simple appliance which allows each user to cook in accordance with his own lifestyle. This flexible cooking table follows you in your flat, and allows you to cook at your desk when you work, near to your couch if you want to chill, or with your friends around a coffee table. Thanks to this product, the user doesn't have to break his current activity to cook and eat. You can also stay near to people when you have guests instead of cooking alone in the kitchen. The wheels allow you to easily move this product from a room to another one. You also have the possibility to adjust the height of the appliance in order to create an extension of your desk, coffee table or dinner table… A single design with a wide range of possibilities.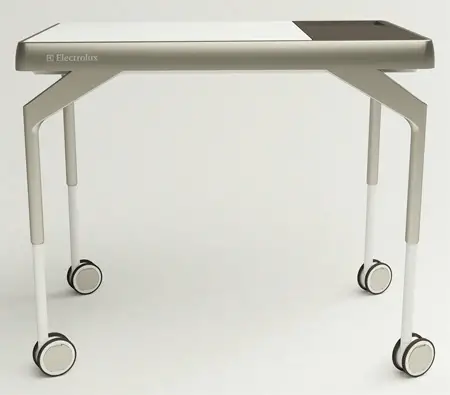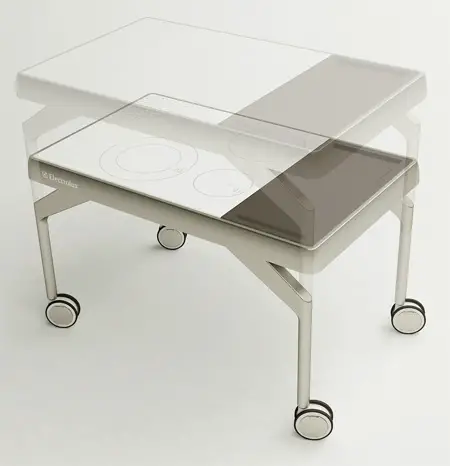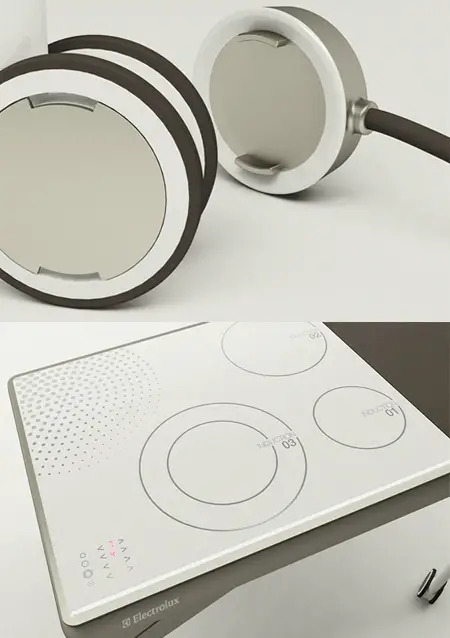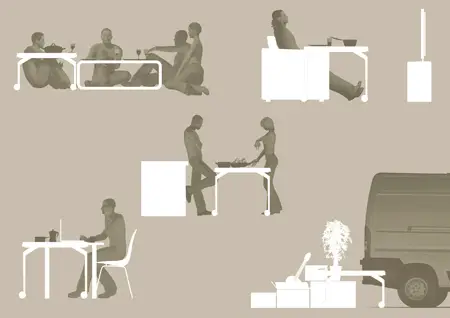 Designer : Antoine Lebrun
*Some of our stories include affiliate links. If you buy something through one of these links, we may earn an affiliate commission.