Dragonfly Hyperscooter is an all electric next generation micromobility. It's a premium hyperscooter that would enhance rider experience through stunning performance, high-end materials, stunning design, and advanced technology.
Coming from London-based company, Dragonfly Hyperscooter wants to revolutionize the world of personal transportation. It's not just a concept, Dragonfly is available for global pre-order and the first limited edition series would be launched in summer 2020.
Dragonfly Electric Hyperscooter is vehicle like no other. It fuses design, durability, performance, and safety to become a reliable personal vehicle with high performance. At first glance, the modern design cues evoke the look and feel of a supercar, yes, that sleek frame is sculpted from light but strong carbon fiber, aerospace-grade aluminium, and carbon fiber reinforced Paulownia wood. It is equipped with automotive-grade LED headlights and turn signals to further elevate extraordinary aesthetics while enhancing rider safety.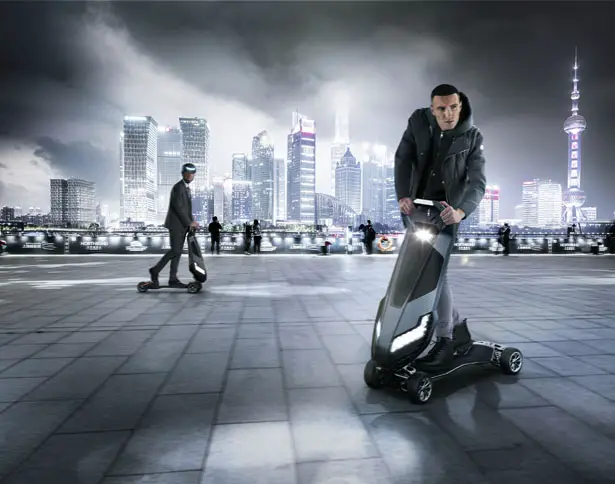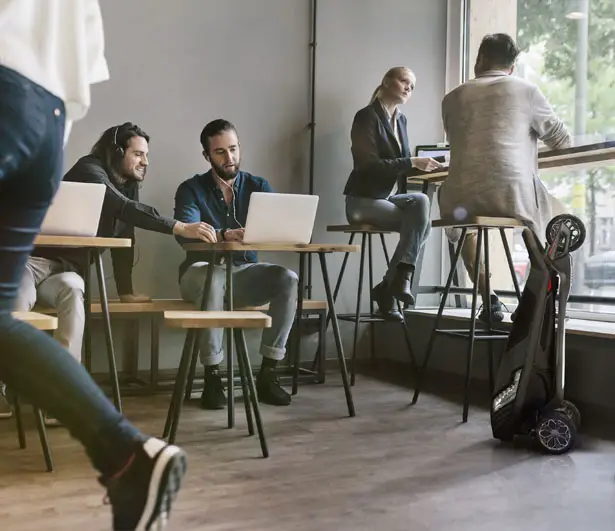 Dragonfly Hyperscooter by D-Fly also features similar control systems just like in F1 race cars, it has patent-pending full-tilt technology that provides rider with a new way to steer. It has 3D tilt and twist controls to form a responsive and intuitive connection with rider's move. The rotary-control throttle allows for easy one-hand acceleration and braking, the dual independent suspension system will keep your ride very smooth. Together four-wheel model, four-wheel steering, and dual-wishbone suspension allow you to make tighter turning radius with incredibly precise control.
Equipped with powerful dual motors, each wheels delivers 1,800watts power, creating torque that rider can truly feel at speeds up to 38mph. Dragonfly Hyperscooter can always give you extra mile thanks to its swappable rechargeable power units, the included long-range battery pack provides a range up to 28.5 miles, while separately sold battery units can extend your ride even further. Since it's a high-end vehicle, security should be top priority. In addition to physical key, Dragonfly is also secured with an individually assigned RFID fob. Therefore, it's impossible to start this hyperscooter without it. In Vertical mode, the alarm is automatically engaged, when someone tries to tamper with it, Dragonfly will emit a warning signal before sounding a full alarm. Even when a thief is able to bypass those layers of security, the geofencing and GPS tracking will allow you to track this vehicle's location at all times.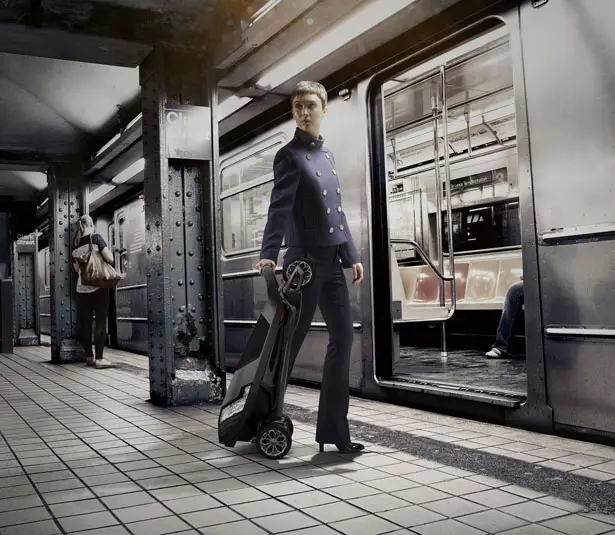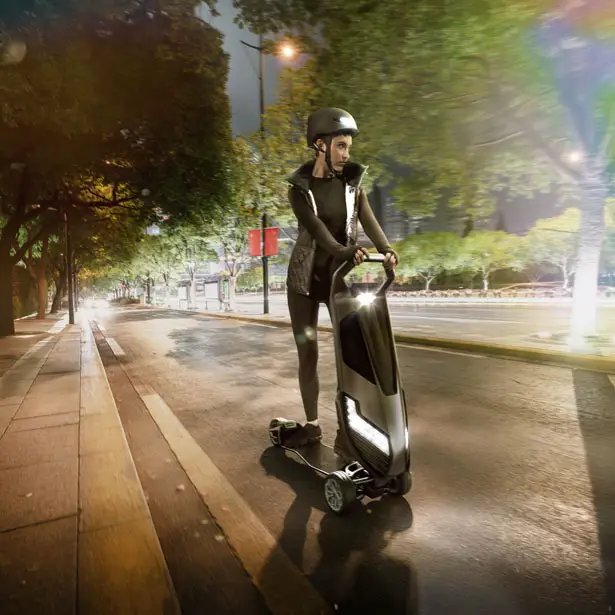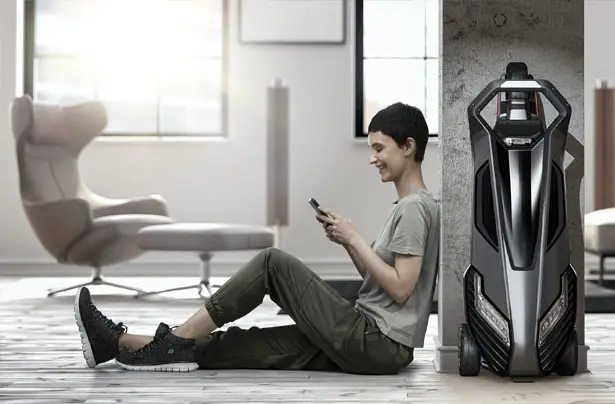 More images of Dragon Fly Electric Hyperscooter: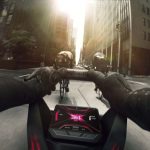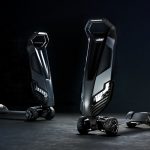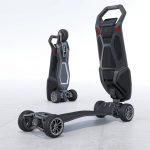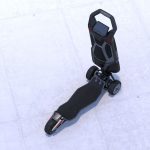 *Some of our stories include affiliate links. If you buy something through one of these links, we may earn an affiliate commission.