Casio WSD-F20 Smart Outdoor Watch for outdoor lovers, the Wear OS by Google would be a tremendous help and make the most of your active life. This watch would be an ideal companion when you want to enjoy freedom to try just about anything. It's a watch dedicated for outdoor activities, aside from that unique specifications of PRO TREK that include compass, built-in sensors for measuring altitude and atmosphere pressure, it also has advanced GPS functionality that precisely senses natural phenomena and display current location on a full-color map. There are many applications that support users in variety of activities.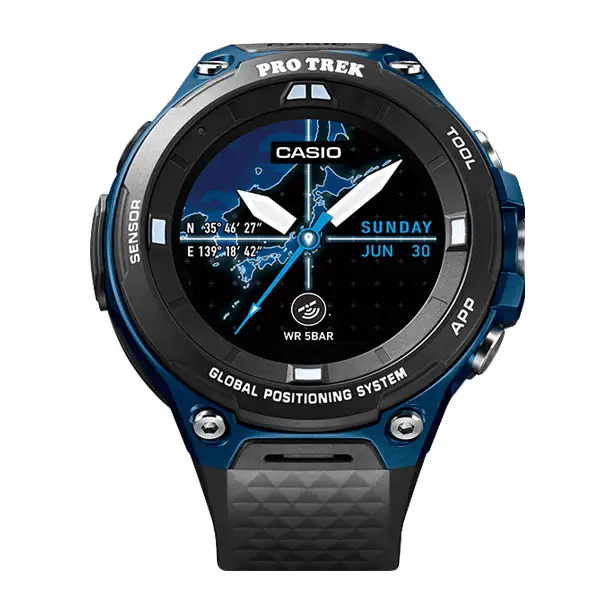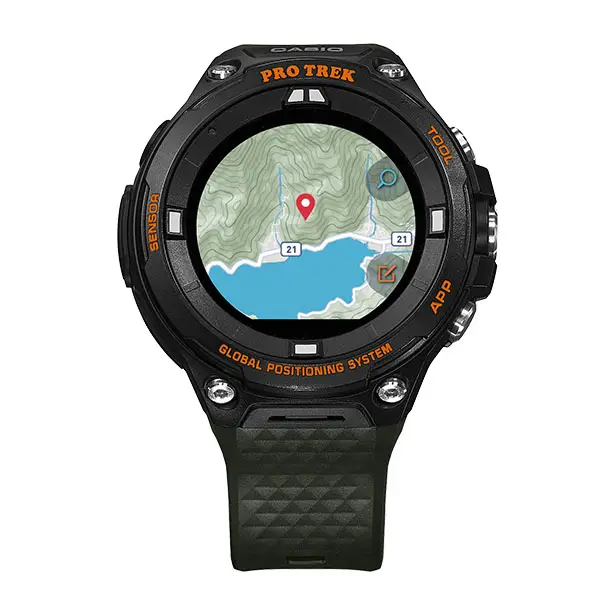 PRO TREK V.3 is a triple sensor engine that has improved its accuracy, it is also 95% slimmer and uses 90% less power. This sensor engine is important for any outdoor activities whether it's trekking, hiking, mountaineering, camping, climbing, or running, that three high-sensitivity miniaturized sensors would give accurate information to its user. These sensors measure constantly changing natural phenomena, display directions, differences in altitude, and atmospheric tendencies in both digital and analog formats (the temperature is displayed in digital format).
Casio WSD-F20 Smart Outdoor Watch functions as a compass by displaying an angle value, a direction indicator, and four direction pointers. These pointers would change dynamically when the watch is moved. This watch can also predict changing weather patterns, thanks to PRO TREK's barometer. It reads every two hours and keeps them automatically, it displays barometric pressure up to 30 hours. The altimeter sensor displays altitude every two minutes, it stores reading with temperature every 15 minutes. It also has an alarm to alert you when you approach your target/mark. [Buy It Here]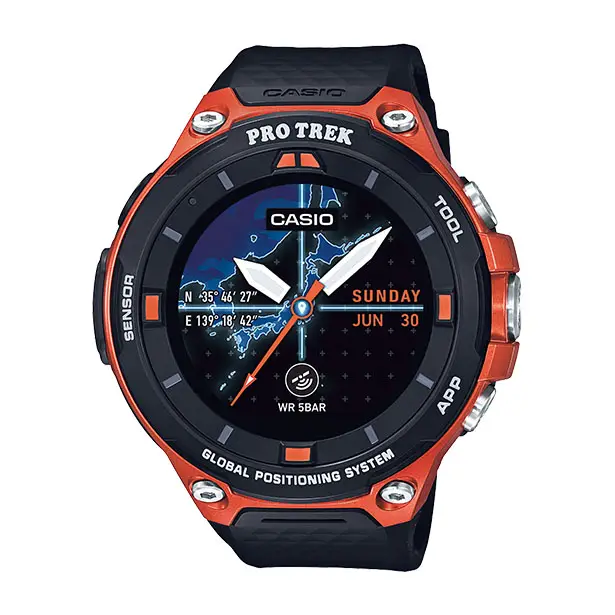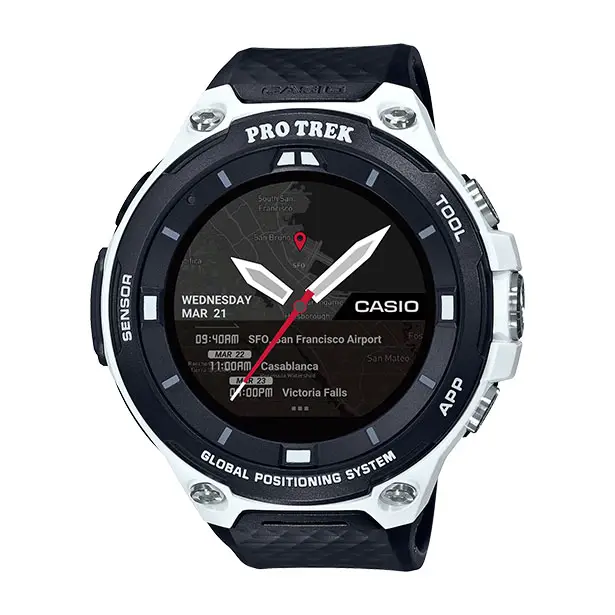 *Some of our stories include affiliate links. If you buy something through one of these links, we may earn an affiliate commission.