A "portable space", this is what HAVEN should be. Taehyun Kim, the designer, explains that HAVEN is designed specially for younger generations so that they can enjoy their adventures. This mobile space is designed with built-in appliances, it's possible to customize it to fit various lifestyles from urban to outdoor camping model. Anyplace can turn into a comfortable and cozy space when you are with HAVEN.
It's a unique space designed not just for people inside HAVEN but also around it. the panoramic window allows passengers to enjoy the view, providing feeling both openness and coziness. Those falcon doors can be used as a roof, turn them into awning when users stay outdoor.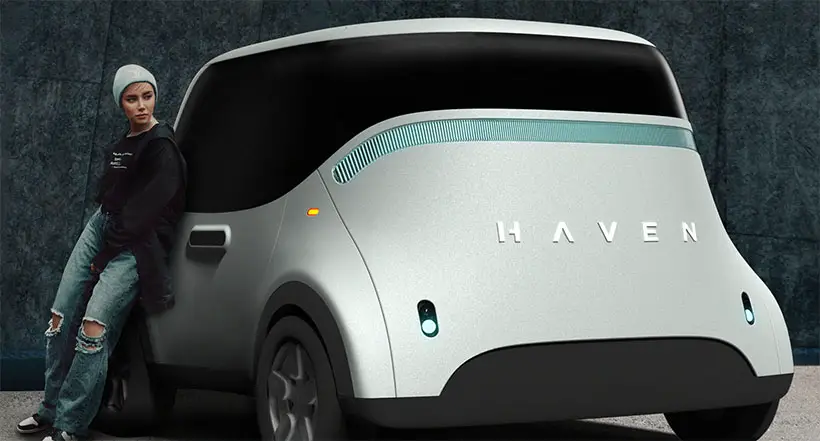 Taehyun Kim explains that HAVEN is equipped with two appliances: a fridge and a cooker. The touchscreen surface also comes with smart sensors that recognize motion when someone opens the door. The fridge contains wine cellar and room for your meals, you can enjoy a light meal and a nice wine wherever you go, you can also cook simple dishes using that all-in-one cooker.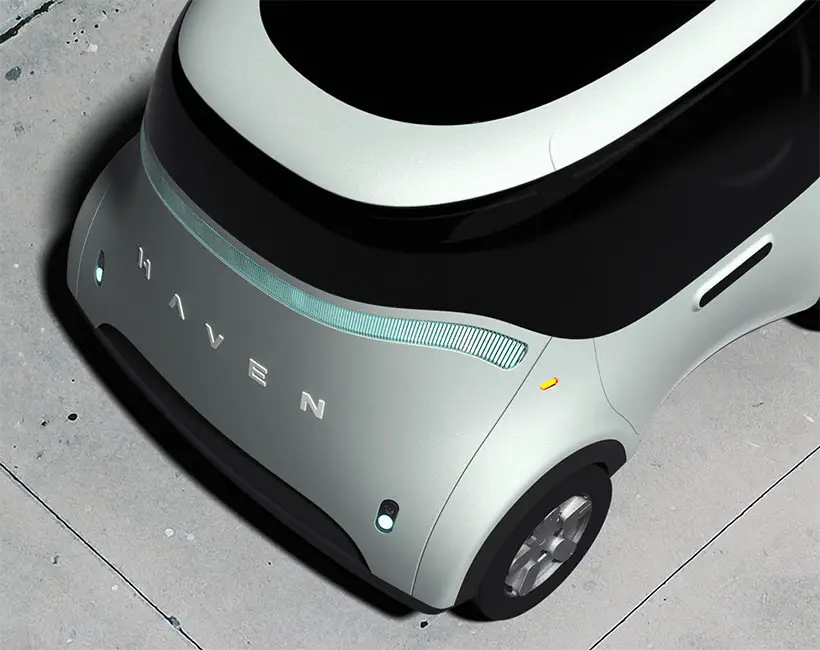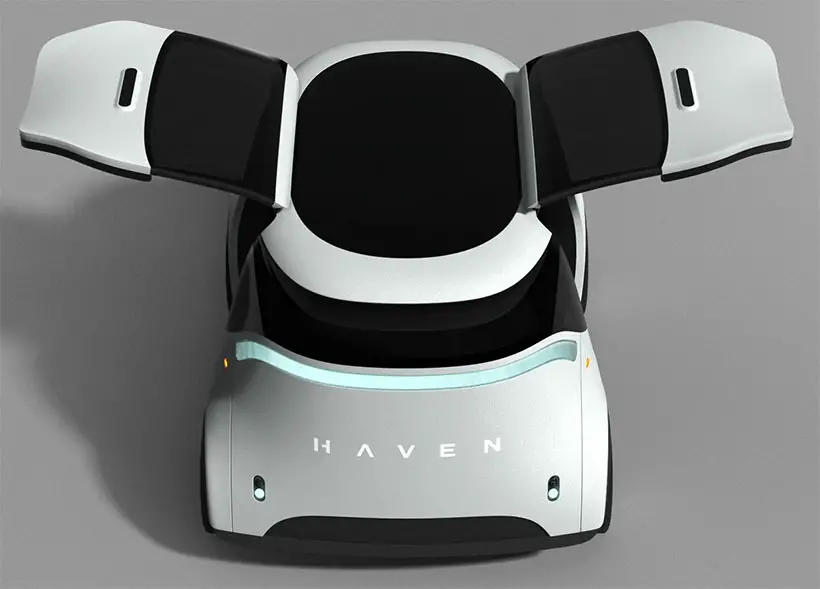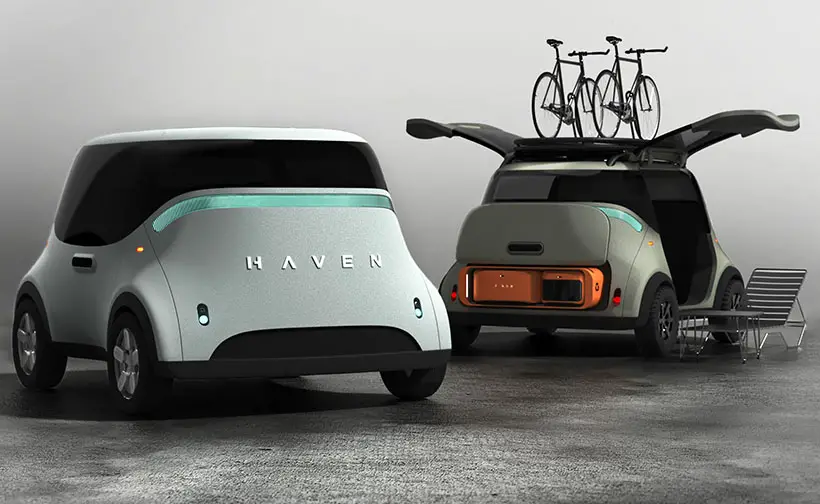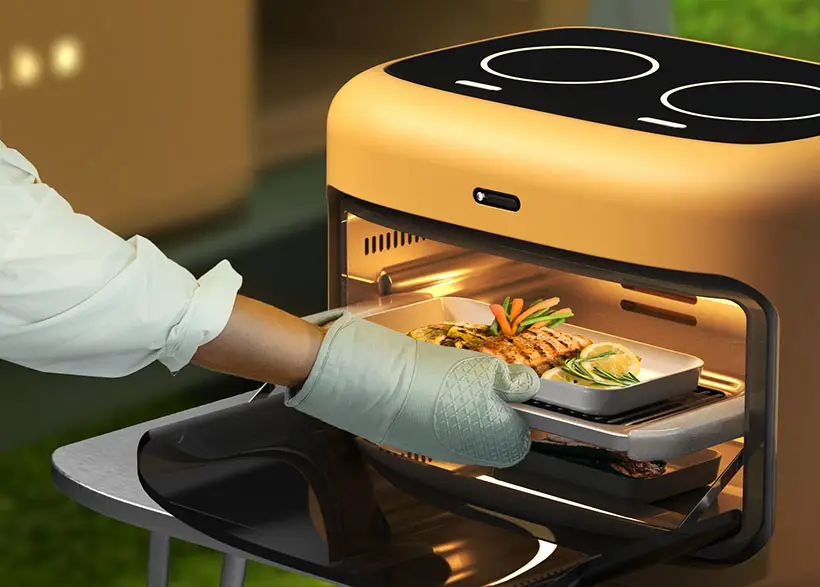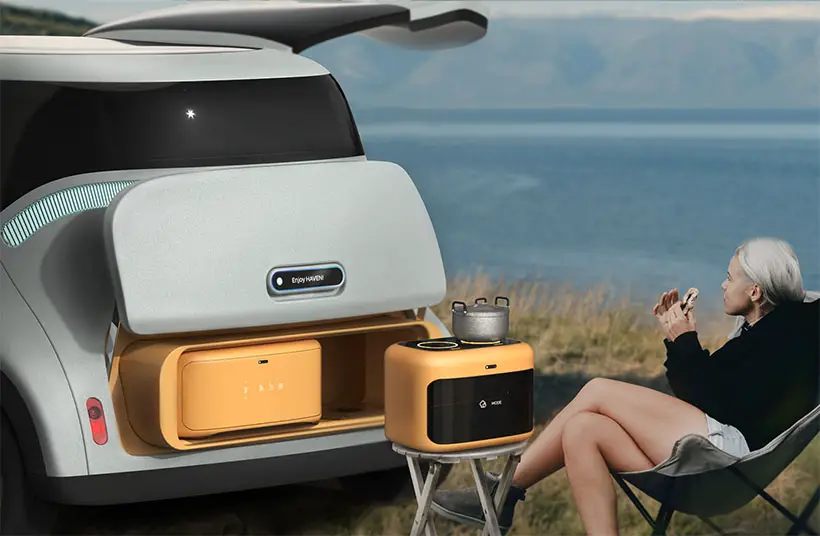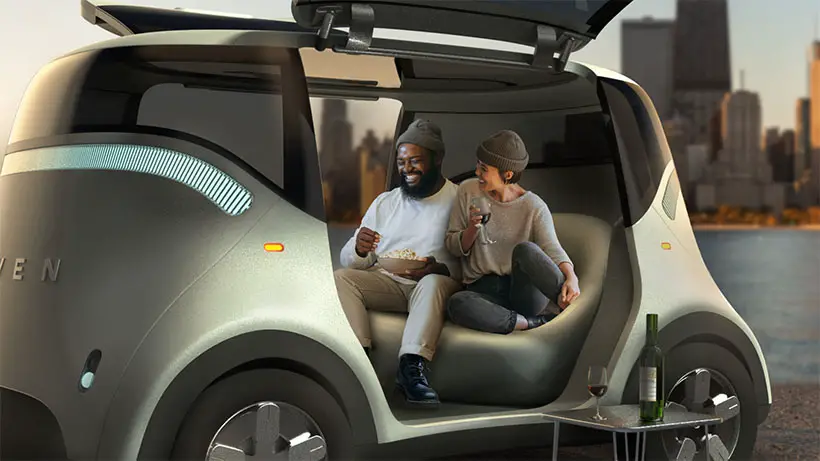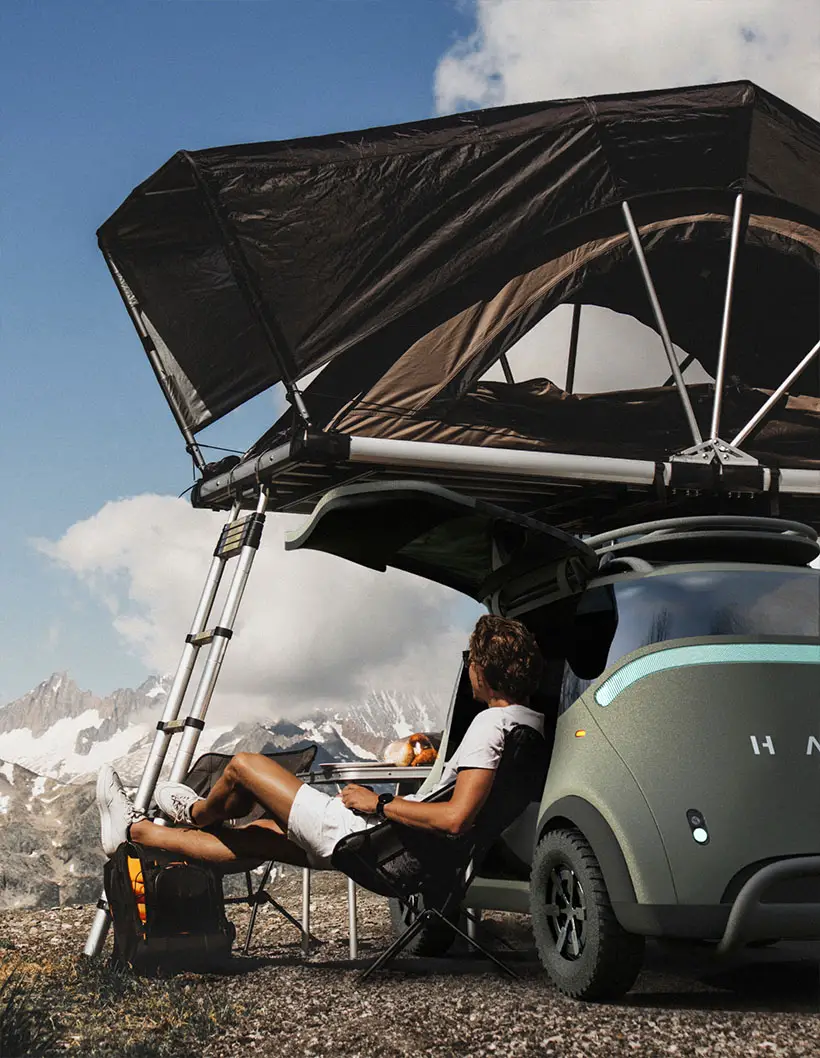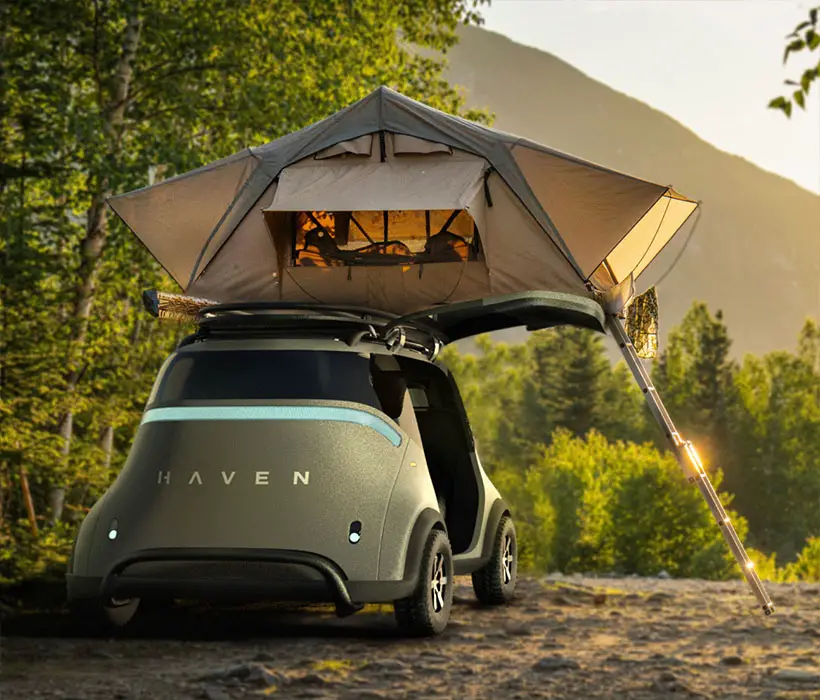 *Some of our stories include affiliate links. If you buy something through one of these links, we may earn an affiliate commission.