Looking further into the future, BMW has developed a series of Vision Vehicles to meet your needs of mobility in the future. This time, BMW Group has revealed BMW Motorrad Vision Next 100 Motorcycle. This concept motorcycle has been designed with an assumption that in the future, mobility would become even more connected and multifaceted.
This futuristic motorcycle carries BMW Group's vision of biking in a connected world, it offers an analogue experience in a digital era. Once you straddle your bike, you are free, this bike should be your Great Escape. The design of this motorcycle demonstrates the perfect synthesis between human and machine where every detail is crafted with highest quality material. It has the most striking visual aspects of BMW Motorrad bikes across the ages.
From : BMW Motorrad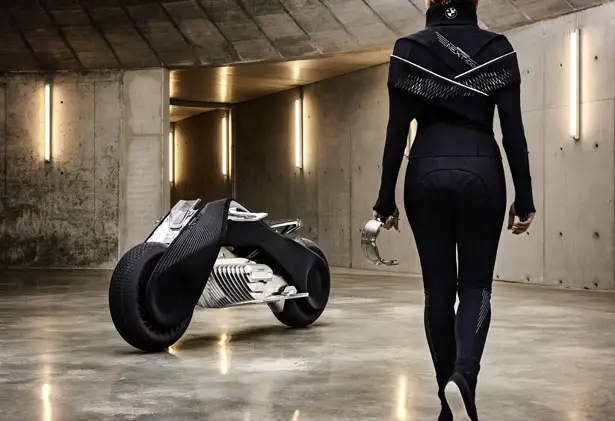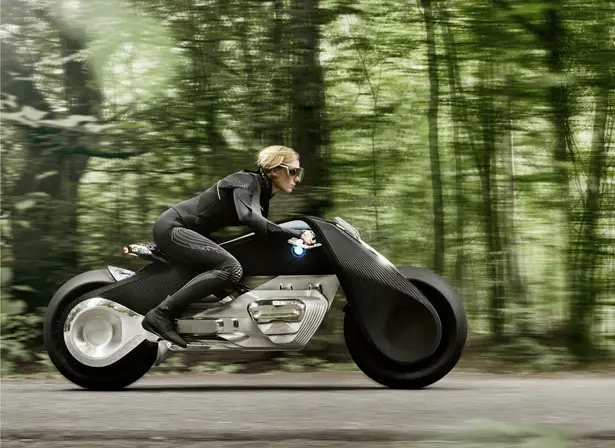 Featuring black frame triangle with white lines and classic, boxer engine forms. That black frame is a reference to the first BMW motorcycle, R32, made in 1923, but for Vision bike, it's been redesigned to form a functional sculpture that links front and rear wheels with a dynamic sweep. You won't be able to see any bearings and joints, the frame appears as a single, integrated whole. From the side, the frame makes it look like a naked bike with a seat in the roadster position. This smart arrangement protects rider from wind and weather just like a full fairing. The frame surface is covered in sleek, matt black textile while the silky sheen and fine lines bold the characteristic forms, representing classic BMW detail.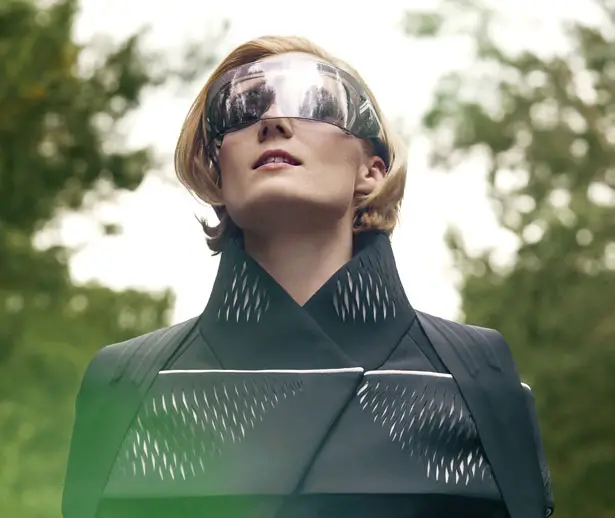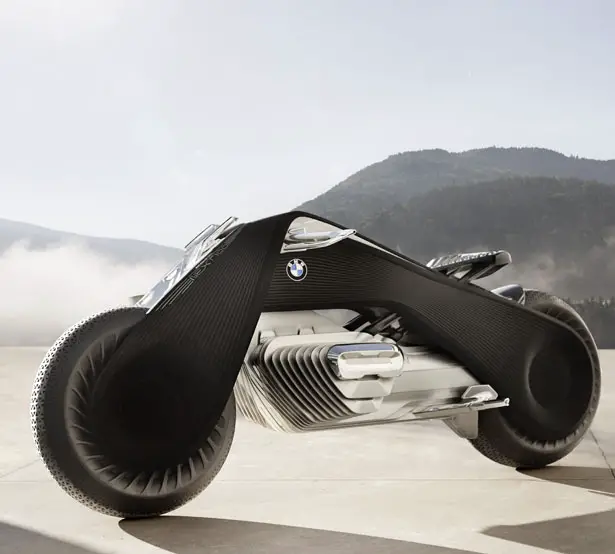 Inside the middle triangle frame, there's a zero-emissions drive unit. The outward appearance changes depending on the bike positions, for example when the bike is resting, the power unit is compact, but when the bike sets off, it extends outwards to enhance aerodynamics and protect rider from the elements. All body elements such as the seat, upper frame cover, and wings are made of carbon.
The digital technologies of BMW Motorrad VISION NEXT 100 allow rider to enjoy intelligent connectivity between the bike and outside world. This bike provides you with analogue riding experience at the next level, the combination offers prediction of critical situations on the roads.
More images of BMW Motorrad VISION NEXT 100 Motorcycle: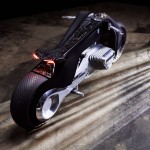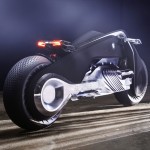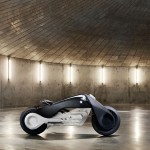 *Some of our stories include affiliate links. If you buy something through one of these links, we may earn an affiliate commission.