Devices and appliances are becoming handy and portable these days. Everybody wants the smallest and the most compact item, be it a washing machine or a mobile phone. The smaller, the better is the present generation gadget motto. One simple tool that is used undoubtedly by all and almost is taken for granted is the pocket knife. Serving gazillions of applications, the usefulness of a handy knife is overlooked.
The latest product, Creditor Carbon Fiber Money Clip Knife is one such compact and efficient tool. Made of carbon fiber and titanium, it is eco-friendly and tiny. Winner of the most innovative knife design, this tool weighs only 40 grams and can fold into the smallest of thickness possible for a knife, a quarter of an inch! It also serves the purpose of holding money and other cards together. It is slim, a perfect fit in the wallet and easy to use. Its shortcoming? Well, the price. Who would want to spend a couple of hundred dollars on a pocket knife and clip which could be bought for a few dollars? The creditor knife looks sleek and attractive, small and eye-catching but is not definitely worth the price.
Designer : John Kubasek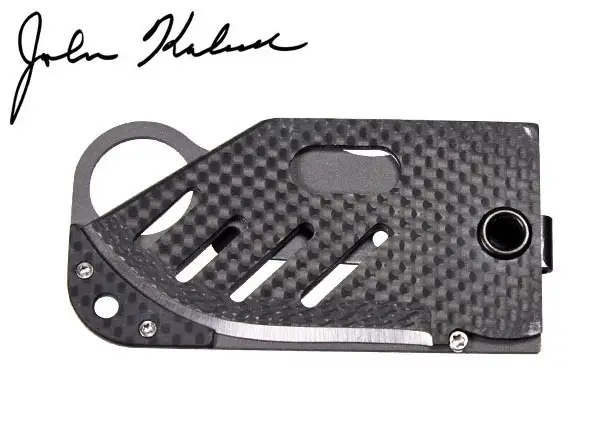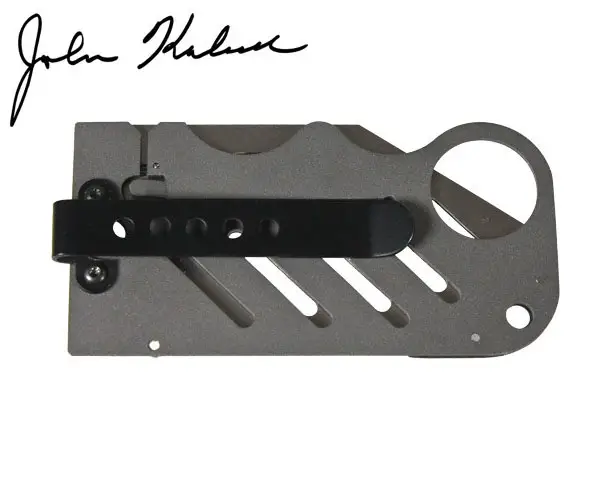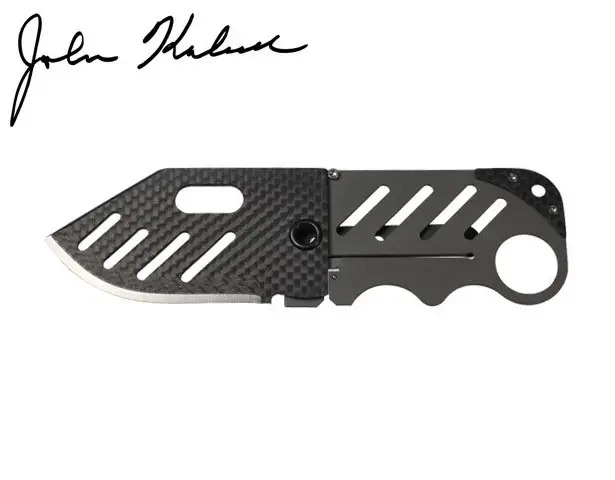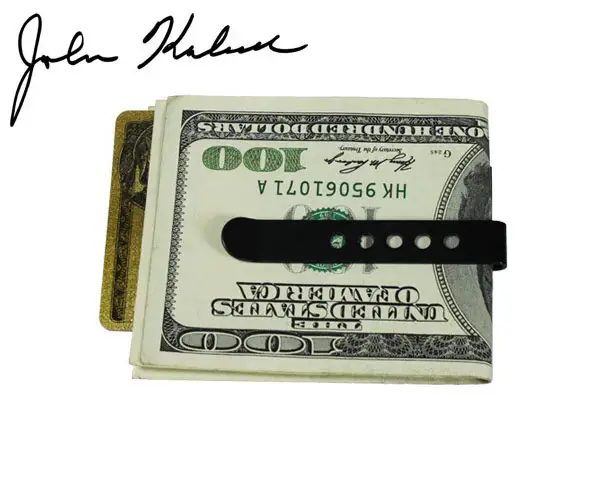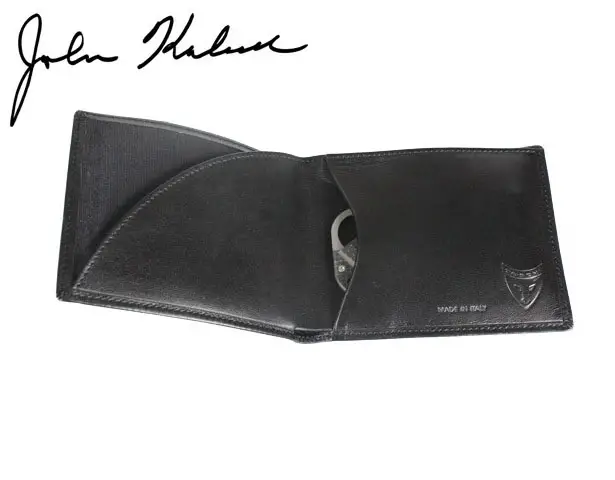 ---
A lot of concept gadgets are coming up primarily to utilize the human senses. Of course the sense of touch is what is being utilized the maximum with many touch screen devices being developed. When almost every latest phone is touch screen can laptops be left behind? An Italian company V12 design has devised 'Canova' which is a dual LCD laptop, which is yes touch screen. Though the design is more than four years old, the company wants to take this a step further by introducing the second generation laptops of the same series. It is working on the device to support multi touch and also fit in the microphone to enable voice commands. They claim that the model should be in the market by 2010!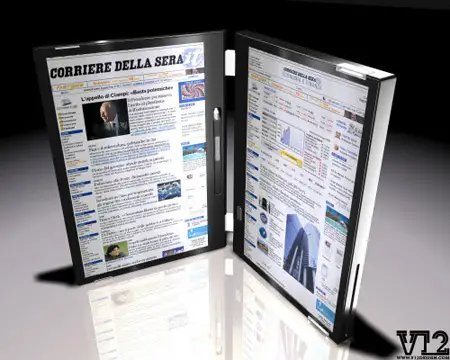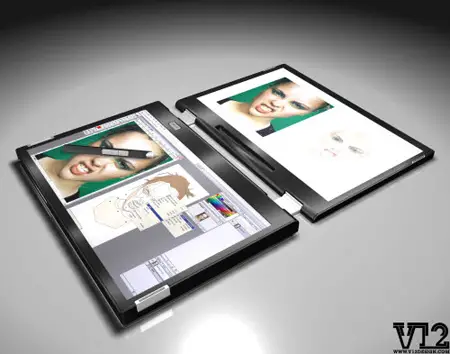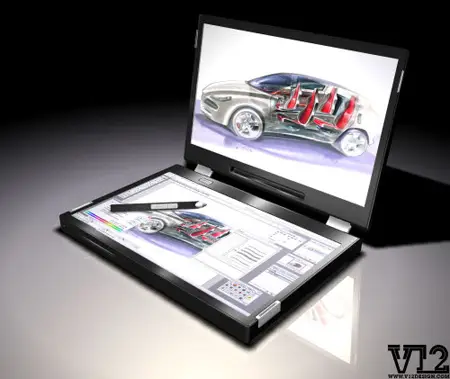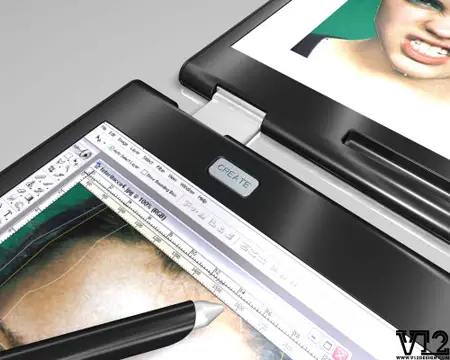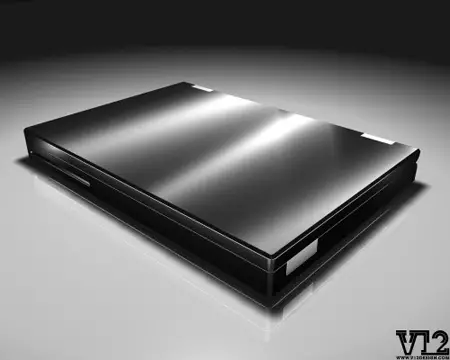 Designer : V12Design via LaptopMag
---
Your teeth hygiene won't be an issue wherever you are with Toothbrush 3Deeth. It's a mini portable toothbrush that you can carry around in your pocket unlike our traditional toothbrush. Many of us like to brush our teeth after every meal, having 3Deeth would be great especially when we are in a restaurant. This concept is a great solution for tooth brushing on the go, currently there are 2 models available: disposable and non-disposable, perfect solution for everyone.
The disposable version keeps toothpaste inside the rubber or plastic shell, squeeze the shell to release it onto the bristles. Place Toothbrush 3Deeth over your teeth as if you were biting then brush by holding the central grip and moving it left to right. The design enables you to clean front and back of your teeth at the same time. This tootbrush concept measures just 15 x 32 x 17 millimeters, covered in protective capsule, small enough that you can keep in your pocket or purse.
Designer : Zeki Özek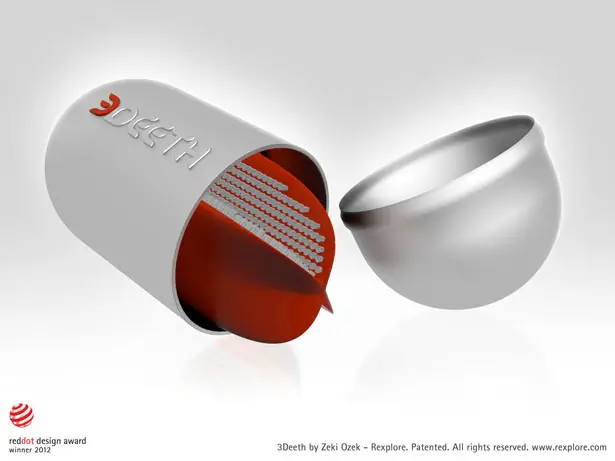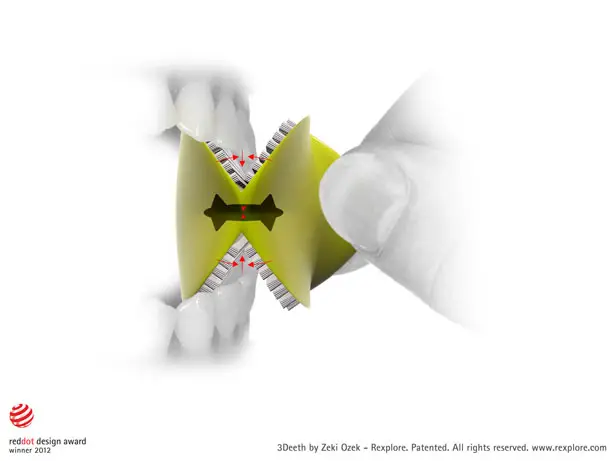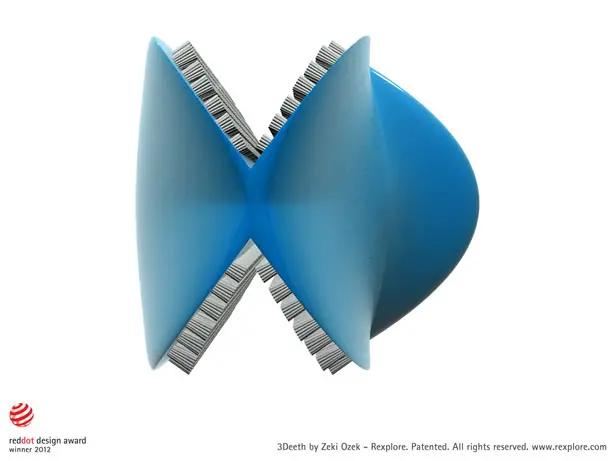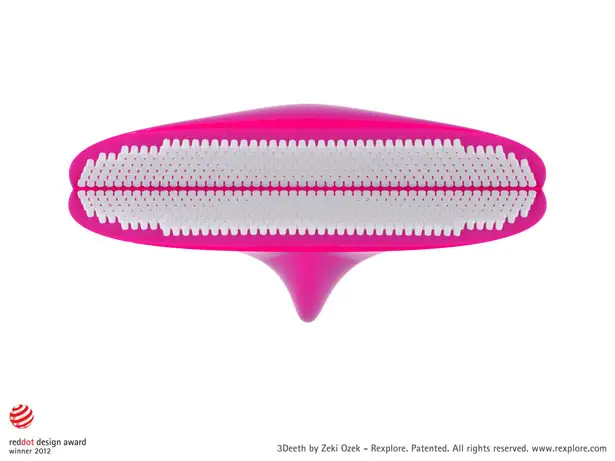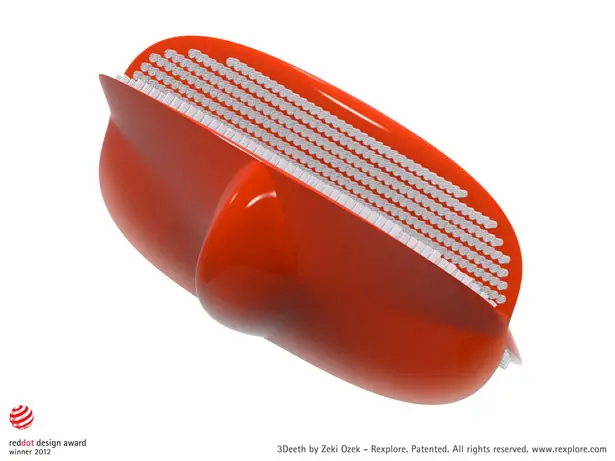 Tuvie has received "Toothbrush 3Deeth" project from our 'Submit A Design' feature, where we welcome our readers to submit their design/concept for publication.
---