Jurmol Yao has submitted his latest design to Tuvie: 70R-M01. It's a gaming mouse designed for the FPS game enthusiasts. It incorporates modern rifle elements as its main design language, tough and sophisticated at the same time. The modular design feature allows this device to be adjusted to meet the needs of both left handed and right handed gamers, even the body is adjustable to adapt to any user's preferences.
Designer : Jurmol Yao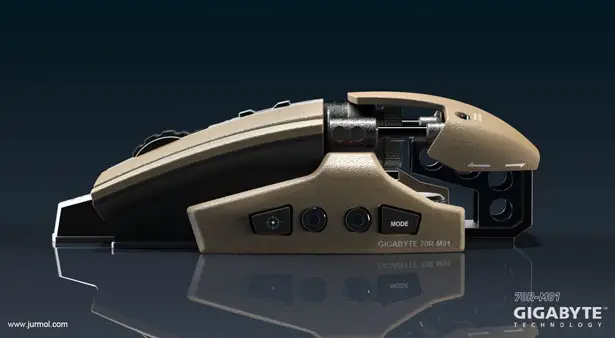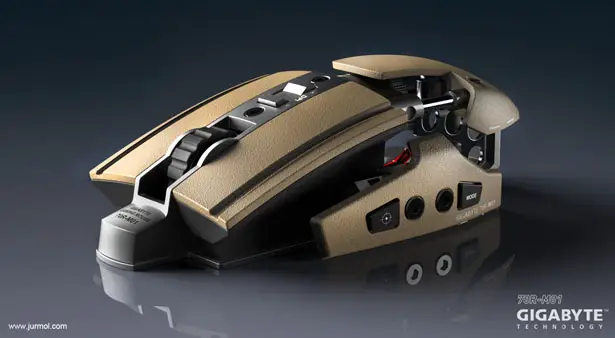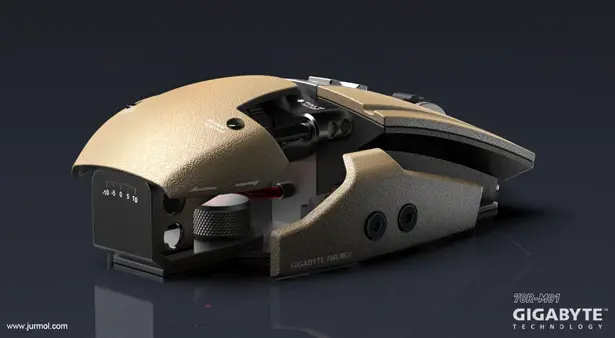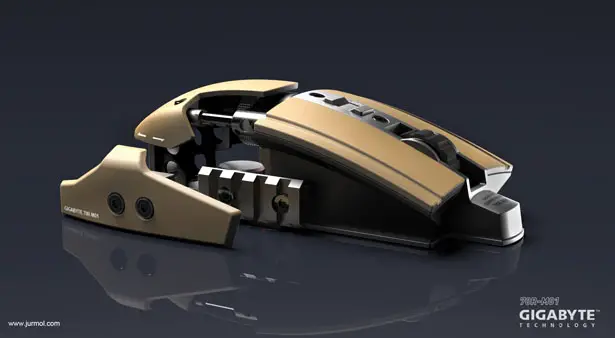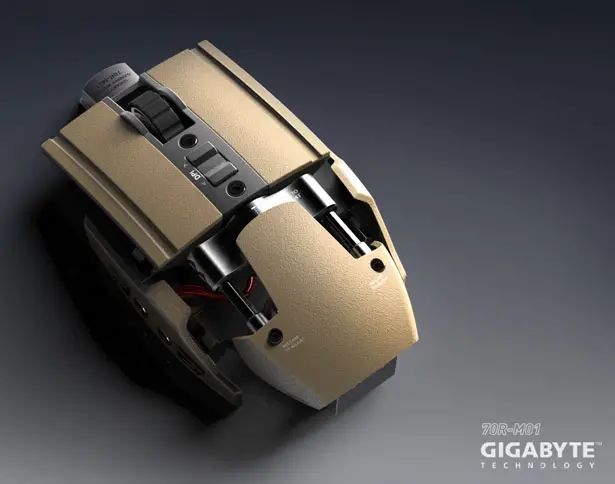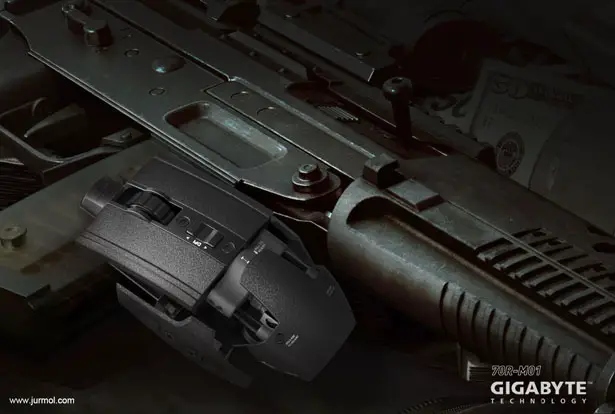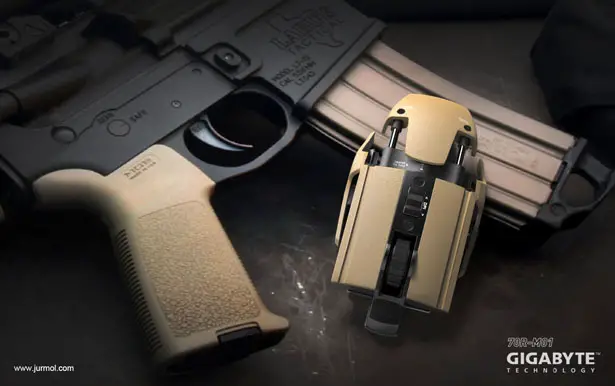 Tuvie has received "70R-M01 Gaming Mouse" project from our 'Submit A Design' feature, where we welcome our readers to submit their design/concept for publication.
---
After reviewing Avantree Sacool Bluetooth Stereo Headset, it's time to review Avantree Jogger Pro Bluetooth Stereo Headset for Sports. Just like its name suggests, it's a headset dedicated for sports enthusiasts. People are now increasingly aware of their health. As the result, many are now into diet programs, exercise programs, and other activities that could elevate their health condition. Some are into sports program like jogging, running, and the likes. If you are also into sports particularly running or jogging to keep your health at its best, you might be familiar with various gadgets that keep yourself entertained while running or jogging. One of these handful gadgets would be a headset.
To listen to your favorite music comfortably and safely while doing your activities, you will need a good player and a high quality, top performing headset. Thanks to Avantree, we get the chance to test Avantree Jogger Pro. Inside the box, I can see the headset, MicroUSB cable, 2 pairs of ear buds in different sizes, and a pouch. We don't see any manual or warranty card, but perhaps it's as a product sample.
From : Avantree [Buy It Here]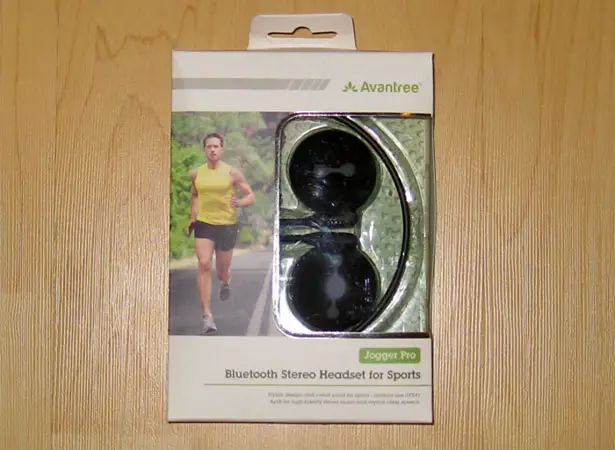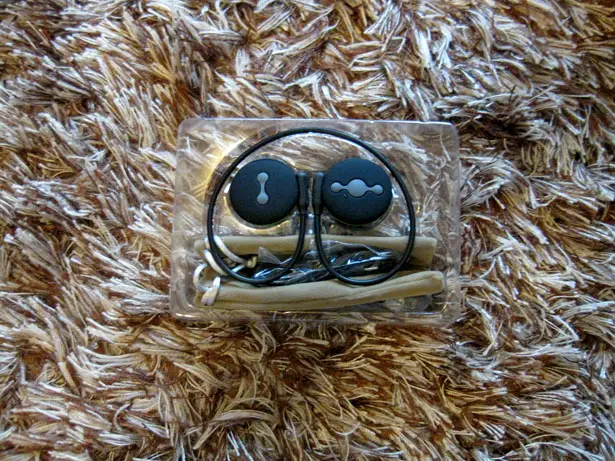 Connecting this headset to your mobile devices, simply press the power button and hold it until you can see the light indicator turns blue and red. Once you notice the blue/red indicator, you can set your mobile device to search and pair them without releasing the button. Just in case you need to enter a pin, simply enter "0000″.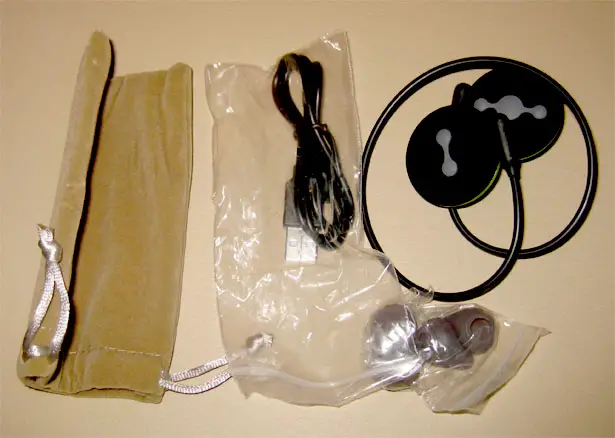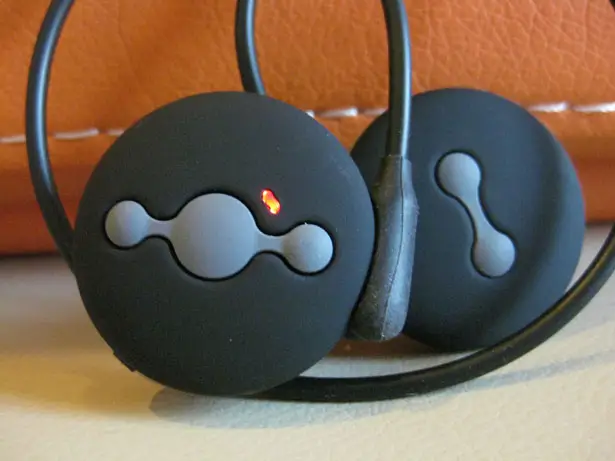 The headset has been specifically designed for sports and comes in a stylish round form. It's a splash proof device which makes it perfect for outdoor use, you don't have to worry a sudden rain. The company claims it has stereo sound quality, however, we need to remind you not to expect the same sound quality from Sennheiser. This headset delivers good enough quality to listen to your favorite music considering the offering price, we've found many other expensive headsets that don't deliver the sound quality as good as this brand. This also means that you get decent quality of conversation when you answer or make call, yes, it is completed with built-in microphone.
Avantree Jogger Pro Features:
Bluetooth Connection – allows you to connect with your Bluetooth enabled music players or electronic gadgets without worrying about messy wires.
Stylish design – this feature makes the headset ideal for daily use whatever your outfit will be.
Hi-fi Stereo Sound –makes this headset perfect for relaxing sound and clear conversation.
Longer Battery Life –the headset has the ability to last up to 8 hours.
Light and compact -the headset is extremely light at only 0.8 ounces and compact in design that you can even have it in your fist comfortably when not in use.
VoIP –other than the high quality sound you can enjoy, this lovely headset also supports VoIP like Skype and MSN to name a few. This feature makes this headset a perfect companion when you travel.
Open Air Design –the open air design makes this headset comfortable even for longer use. However, if you like the in-ear ear buds style, it is also available as an option. Thus, if you buy this headset, you can opt to choose the in-ear ear buds style.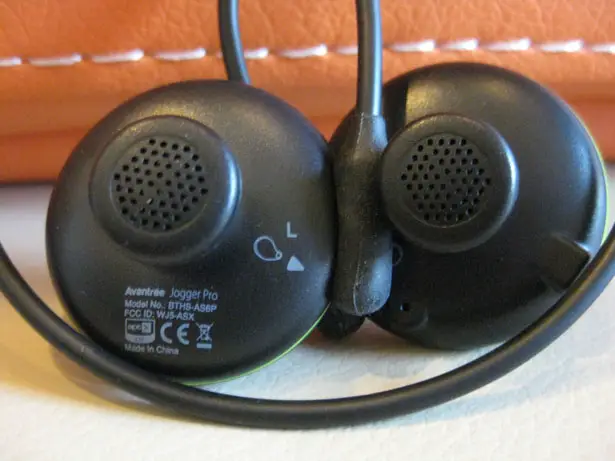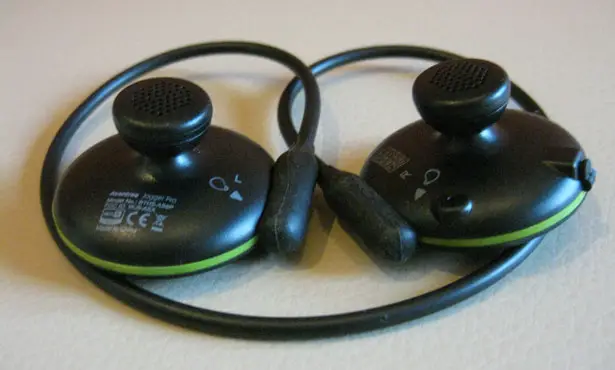 Unlike Avantree Sacool that has small, difficult to press buttons, Avantree Jogger Pro features large and easy to press buttons. Directly from the headset, you can turn the music on and off, answer, end, and reject a call, pairing to available devices, adjust volume or mute device, and transfer between call and music flawlessly. You can even redial a call or enable voice dialing and call waiting. The best thing it can do that you will surely love is the multi-pairing ability allowing you to pair the headset with up to seven Bluetooth devices.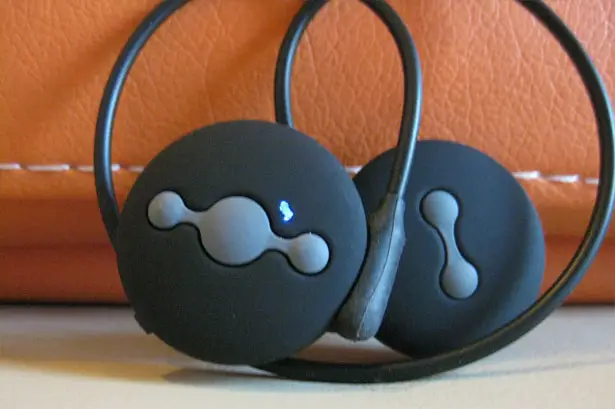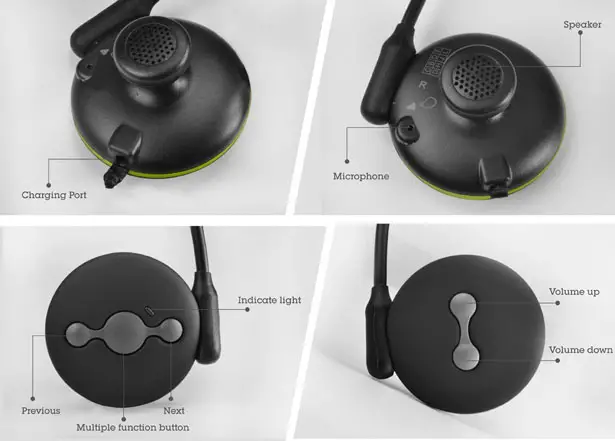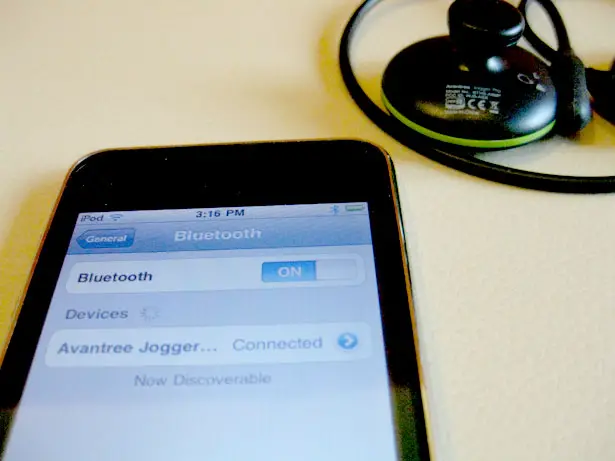 The headset fits snuggly even when you are having an intense activity allowing you to exercise, travel or do household chores comfortably and in a fun and entertaining way. There's another thing worth to mention here, Avantree has great customer service, many customers are satisfied with the solution given by the customer service when they report an issue with Avantree's product. [Buy It Here]
Tuvie has received this product from our 'Ask for A Review' feature, where we receive test unit/product sample for a review.
---
SSIKE folding bike is trying to ditch the assumption that an electric bike is expensive. This concept is an easy to handle single person folding bike with affordable price, thus, making it available for anyone. It works with your own balance, you'll get similar sensation as if you're skiing, but you would need practice to manage the direction of the rear wheel since both front wheel drives and rear wheel are directional.
The original design of this bike makes it stands out among other electric scooters in the market. Powered by a 250-watt electric motor, this concept bike can reach up to 20kph, while the efficient consumption of 6wh/km allows the e-bike to reach up to 40km. the overall weight of SSIKE folding bike is 12kg, you can easily carry it while in a train, a subway, a bus and easily keep it in your apartment.
Designer : Asen Innovacio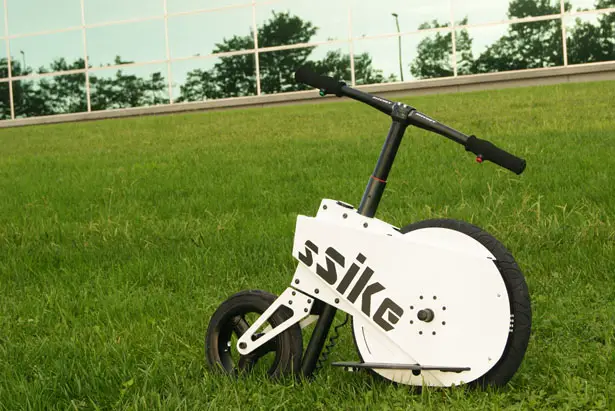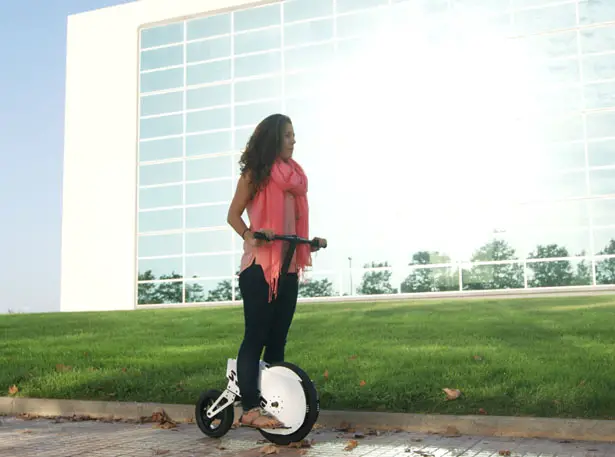 Tuvie has received "SSIKE Folding Bike" project from our 'Submit A Design' feature, where we welcome our readers to submit their design/concept for publication.
---