This is a all in one kitchen concept where you as the cooker and your guests can feel the experience of cooking together. The height of the top this futuristic kitchen is adjustable according to your need, including food cutting area. In front of the cooker, there is a high tech digital screen which enable cooker to surf the web for the latest recipes or listen to the music. Two units stand on both wide is an oven for cooking, while the other one is a sink and drying rack.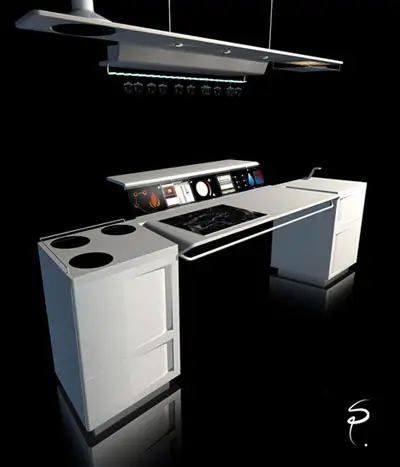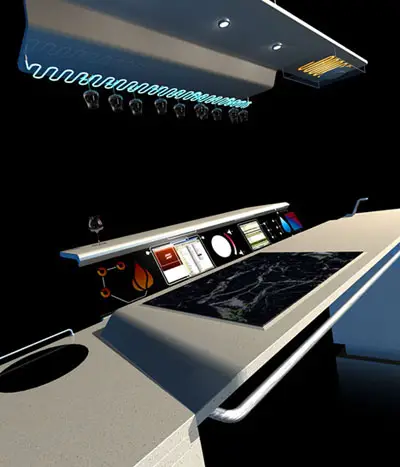 Designer : Sebastien Poupeau
---
Traveling with a baby can be fun or stressful experience for a mother. There are many things to pack, including luggage for your baby and your family, therefore, "Mummy's Baby" has been designed to answer these challenges. This luggage helps mother to travel efficiently with her baby, she can keep all baby necessities in it or open the top of trunk and stretch out to reveal a comfortable and safe baby seat. When mother is tired, simply open the back of this luggage and pull out adult-friendly seat. Nice concept, isn't it?
Designers : Zhejiang University, Liu Peng, Wei Chengjie, Han Like, Ren Mingjun, Yang Xiao, Ningbo University, Shen Fa, Li Ning, Li Yong and Li Dandan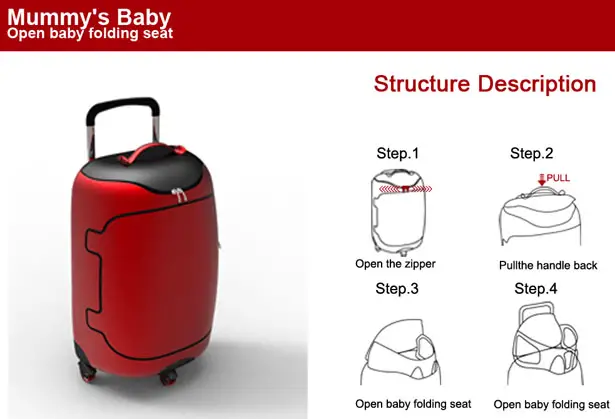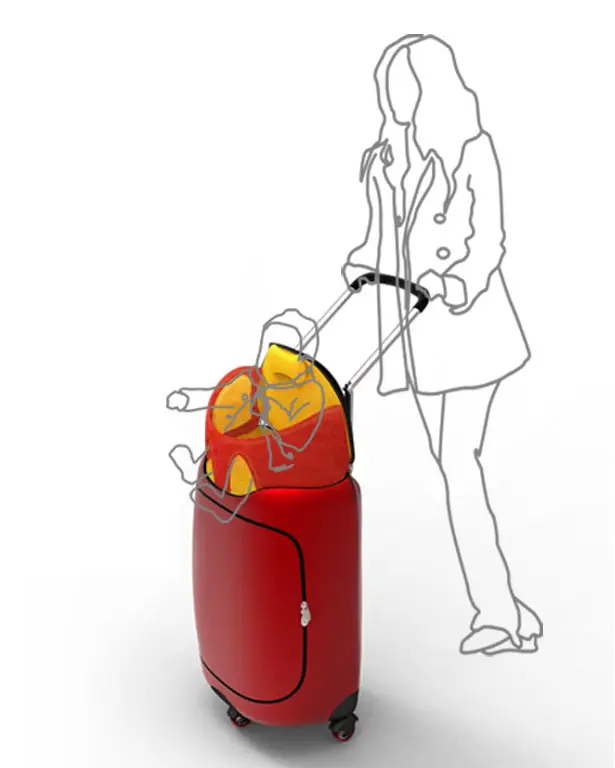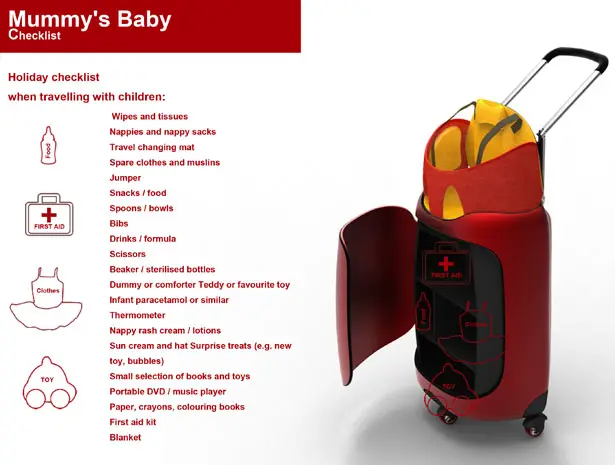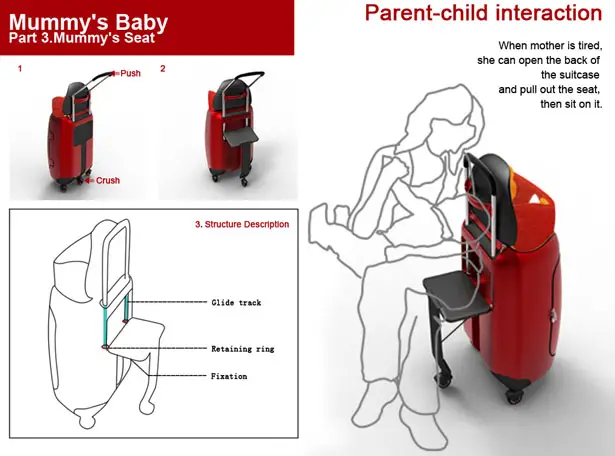 ---
Today the considerable consumers for the gadgets are the youngsters those who are always on the move and always looking for fresh new things. Manufacturers do take this segment seriously and keep developing new products for them. Nokia has come out with what they call is Nokia 888 Form, a perfect phone for the youngsters which allows them to be free and have fun. It is simple, light and carefree as one can change the form according the needs.
The Nokia 888 design is aimed to show case the activity prone life of youngsters thus it can adjust to the moment and function used. Technology used is that of liquid battery, speech recognition with flexible touch screen and touch sensitive body cover which lets the same understand and accordingly to the environment. It's easy to carry as it can be bent and rolled and put into the cloth like a clip if not carry it around the wrist or as a usual phone. So this is one instrument that is form fitted for the youngsters.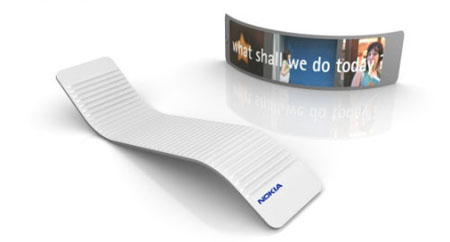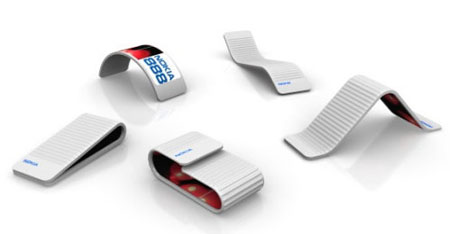 From the website :
*design concept
"Form follows you"
A personal mobile communication device which lets you be free and fun. It is light, simple and carefree. You can change its form according to your needs during the day.
*how the user interacts
E-motions… It means electronical motions that 888 has. You can send and receive forms from / to friends. You can send a heart shape to your girlfriend, so her telephone turns into an icon of heart. Or you can send a dancing form to your friends to call them to the party tonight. This is the fun side of the product. If we look from the functionality side, 888 is quite flexible. You can put it into your pocket, roll it and make it smaller, or put on your wrist when you want to make a video call on the go. If you want to talk like a normal telephone, there you have your telephone shape. We go through a lot of places and situations in the daily life, so it seems like one form is not enough.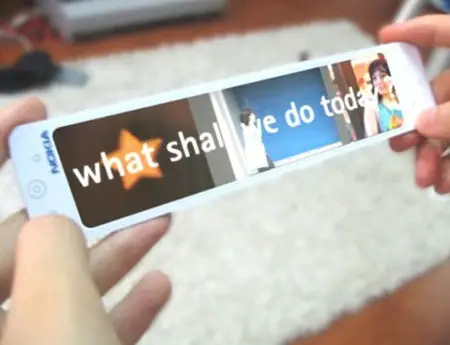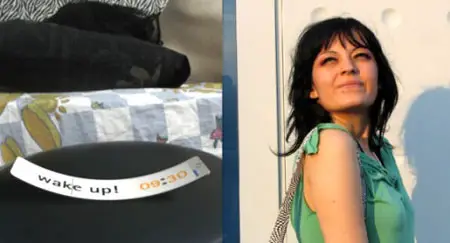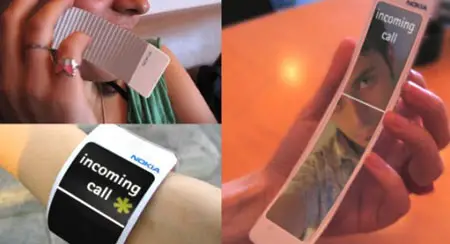 Designer : Tamer NAKISCI
---