It can do any kind of terrain. It's built to help doctors and rescue teams save lives. It's there for you in case disaster strikes. It's small and has unique features that make it different than other similar products and it's called the Bull Frog. The design team composed of James Thompson, Jeff Pinard, Isabelle Tremblay and Rob Vandenhoek, gathered around the drawing board to try and find a better solution for transporting medical supplies to remote locations across difficult terrain. They came up with the Bull Frog. A simple exterior shape, but a cleverly designed interior, make the "little helper" stand tall amongst its competitors. The main selling point of the Bull Frog is the fold out work station it provides. This allows rescuers to efficiently treat the victims on site, while there utensils are carried by their "assistant".
Designers:  James Thompson, Jeff Pinard, Isabelle Tremblay and Rob Vandenhoek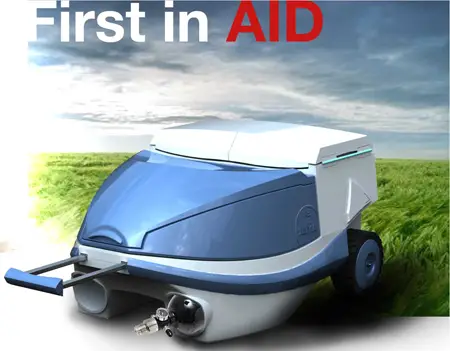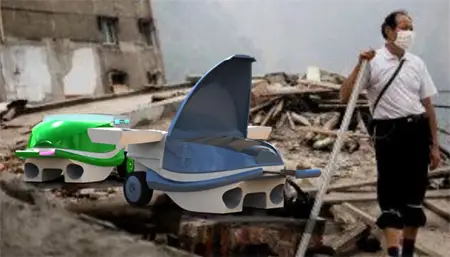 The Bull Frog has a color coded cartridge system for storing. The brilliant designed storage system allows the relief pod to carry a wide range of medical equipment, including: gaws, needles, pills and other supplies that might be required. Underneath the pod, the designers have fitted two compartments, which house either water or oxygen bottles for the patients. The pod has been equipped with all terrain tires to cope with the extreme scenarios, and thanks to the great ground clearance, it turns out to be the perfect tool in a disaster scenario. The relief pod has a retractable dolly-like handle, which allows the doctors and rescuers to carry it around. Being small and well organized is most of the times, the perfect combination for a product destined for natural disasters scenarios, as it can fit anywhere and it has everything a doctor needs to save his/her patient.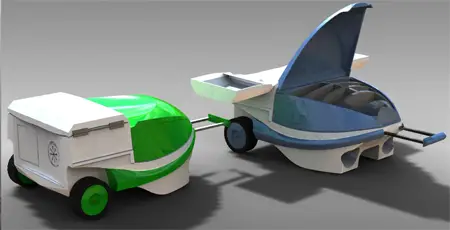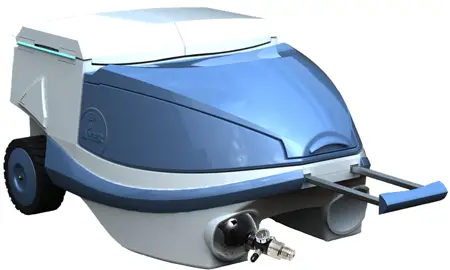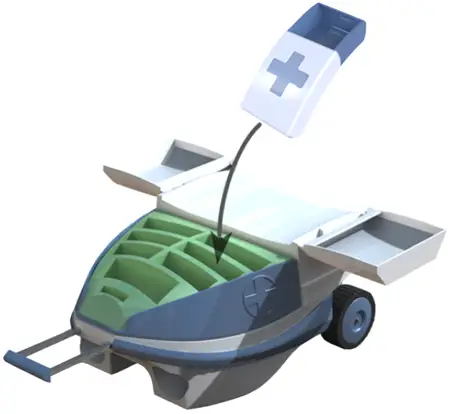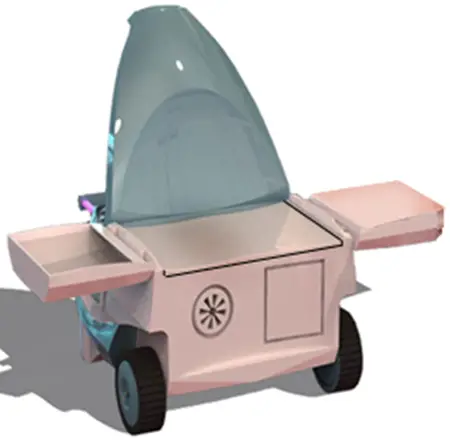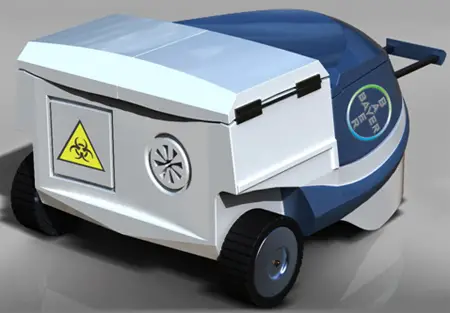 ---
Mooon concept phone has a sleek design, big and beautiful touchscreen, and of course a camera. Just like any other mobile phone available in the market, right ? What's special about Mooon is that at the bottom of this phone, you'll find a bluetooth headset, detachable when you need it. Very smart !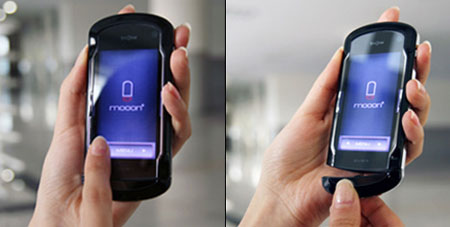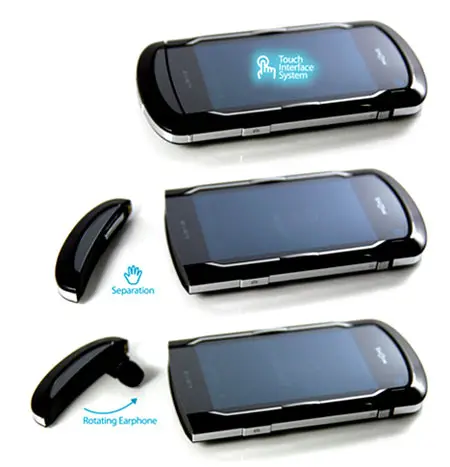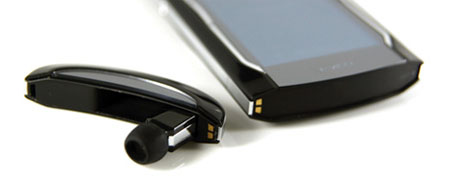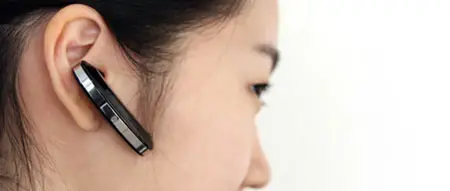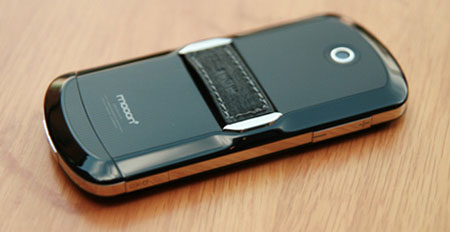 Designer : Sunman Kwon
---
Nissan just unveiled Nissan ZEOD RC, it is claimed as the world's fastest electric racing car that reaches the speed of more than 300km/h. ZEOD stands for Zero Emission On Demand Racing Car, it's going make its debut at next year's Le Mans 24 hour. Nissan was invited to compete at the 2013 Le Mans 24 hours by Automobile Club de l'Ouest (ACO), that event would be the perfect time to showcase new and innovative electric technology. Although this car will not show its power till next year, Nissan wants to give you a glimpse of its advanced technology by unveiling the car in the public area of the Circuit de la Sarthe, it wants to draw the attention of fans around the world while giving updates through its partnership with YouTube and Nismo TV channel.
Nissan ZEOD RC is the result of further development from Nissan LEAF, the technologies are hoped to become the basic form of future innovations for other Nissan road cars. As one of global leaders in all-electric car industry, Nissan is eager to showcase its latest technology in the world oldest, toughest and most high profile endurance race.
From : Nissan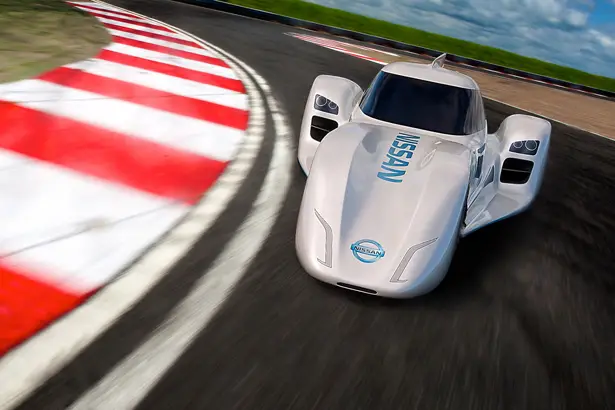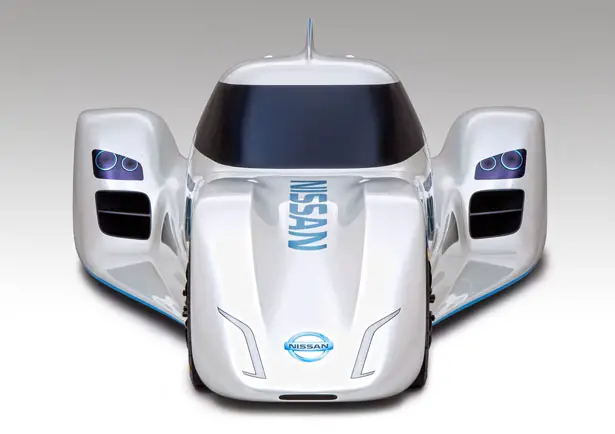 Zero Emission On Demand, this means driver can always switch between electric and petrol-powered drive anytime, this kind of technology should be the future direction of road cars. At this moment, the design team takes their focus and concentration on packaging and aerodynamic efficiency in order this car to reach extreme performance yet high levels of energy efficiency, it's no surprising since this is the goal of all global automakers.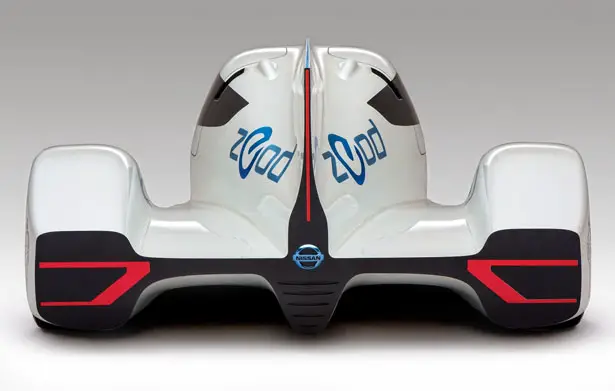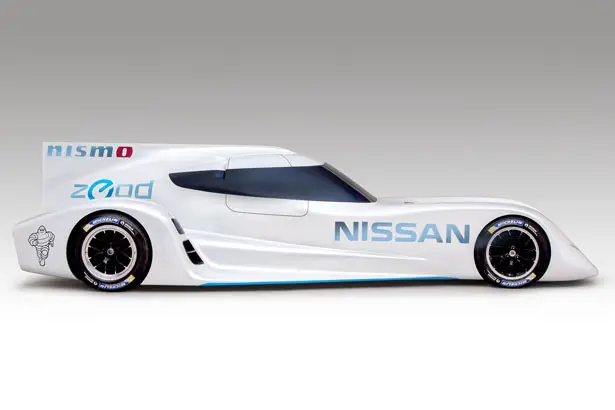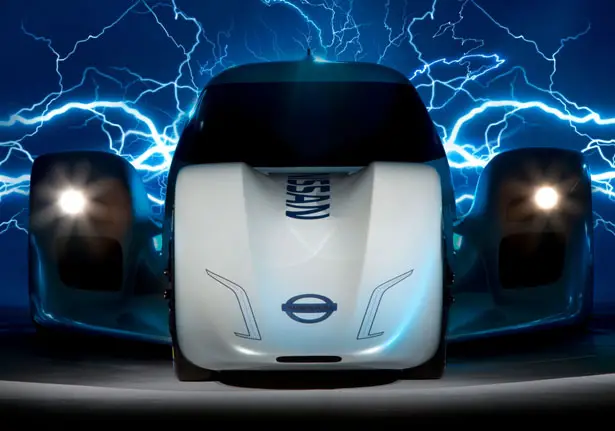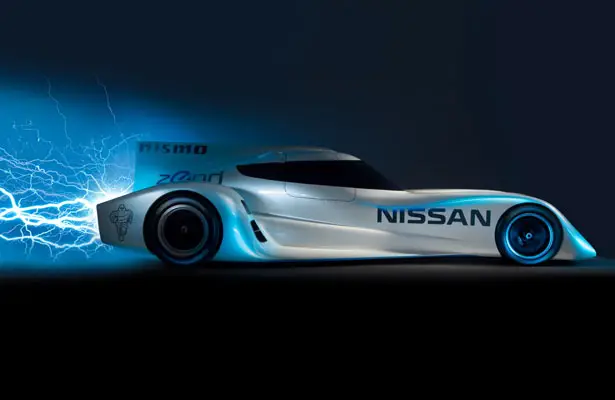 ---