The Clover is an eco-friendly mobile phone concept that has been designed to grow old with the user. This phone features four module interfaces; sound, sensor, vision and location, allowing the user to customize the phone according to their need and taste. Moreover, users can add quite a few numbers of additional modules to make the phone even more functional and attractive. The sleek black touchscreen offers different way of checking out the functions and a user-friendly operating environment. The phone is branded under the name of Samsung and is a great physical device that can develop and share environmental awareness through a built-in collaborative social network name "eco-map".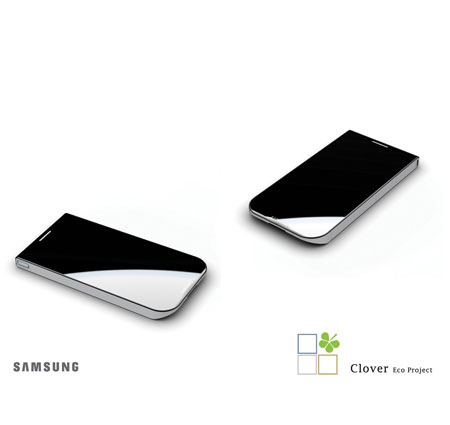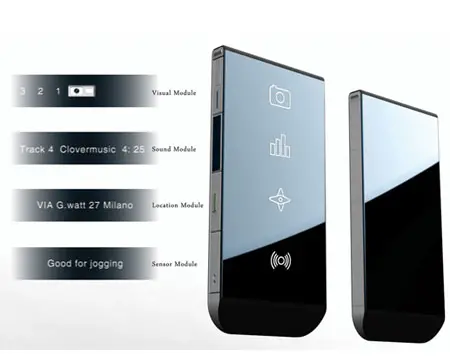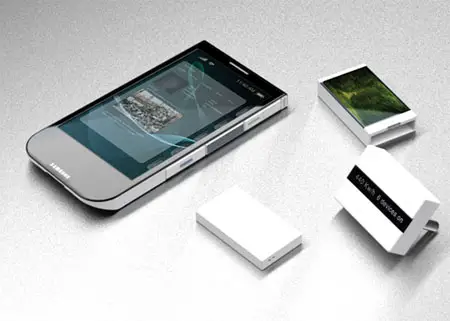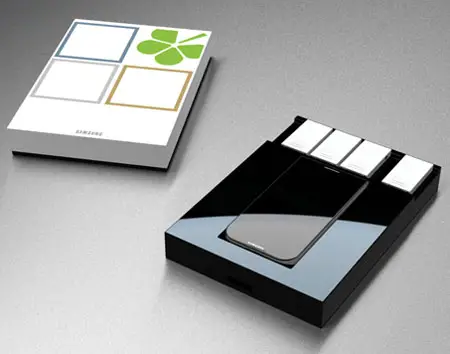 Designer : JinWoo Han
---
One of the most significant problems when traveling in a foreign country is to understand the language of the respective country. ViewTrans is a conceptual digital translator that can let you relaxed regarding this issue. Unlike usual electronic dictionaries where you can translate a foreign language only when you can recognize the letters of that language, ViewTrans can translate a foreign language on the device's screen into your mother tongue by few easy to follow steps. Choose the language of the country you are traveling then bring your required word on the screen to translate. Push the T button and get the translated word on the screen.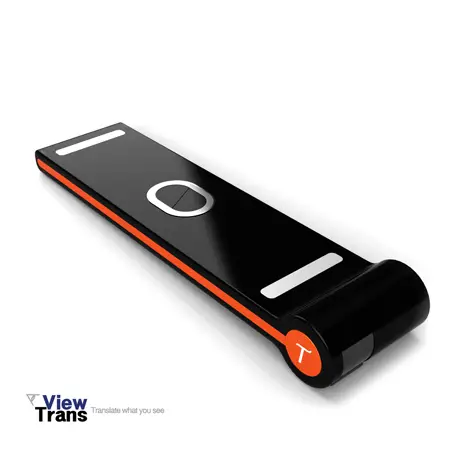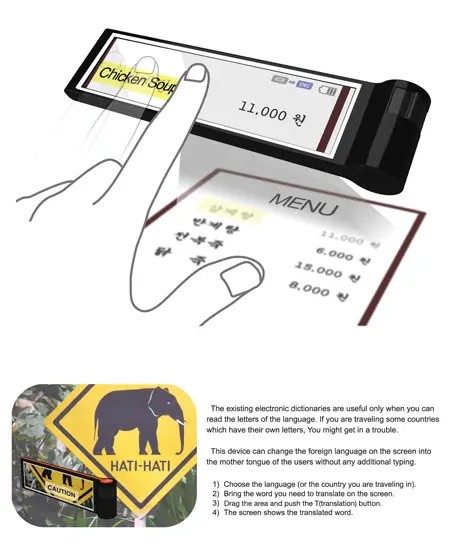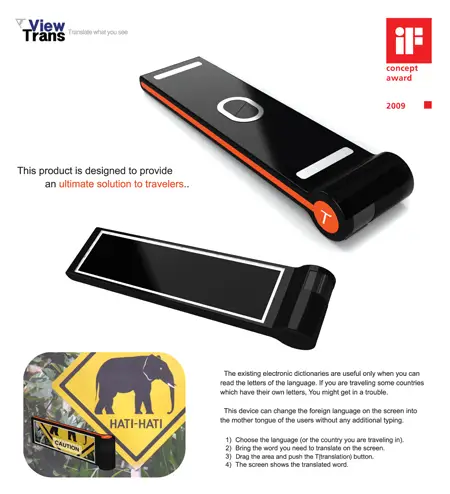 Designer : Jaeseok Han
---
Veilo is a concept trashcan that has been designed in a futuristic and simple way to provide a sense of decorative sophistication. The side fabric covers of this green bin are customizable as per the taste of individual users. The bin features a smart way to reuse the plastic grocery bags as trash bags and unlike traditional trashcans, the open loop and open body of this bin allow the user to remove trash bags easily without wrestling against gravity and friction. In the backside, the bin has a bag compartment where extra grocery bags can be stored and its spring-loaded system pushes the bags upward, allowing easy refill and retrieval just like a conventional tissue box.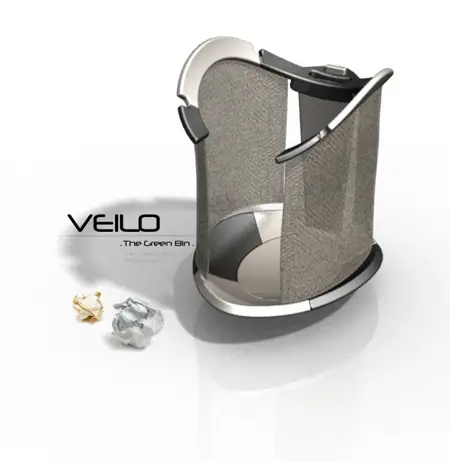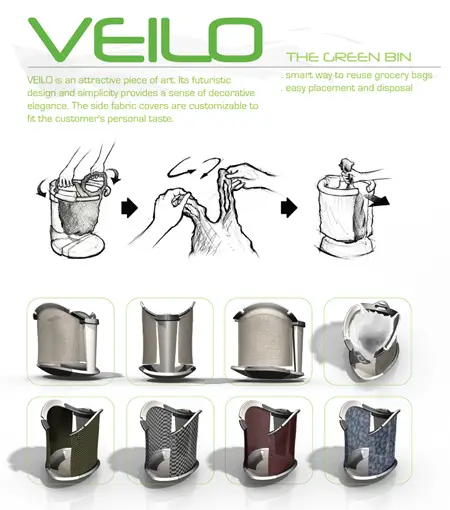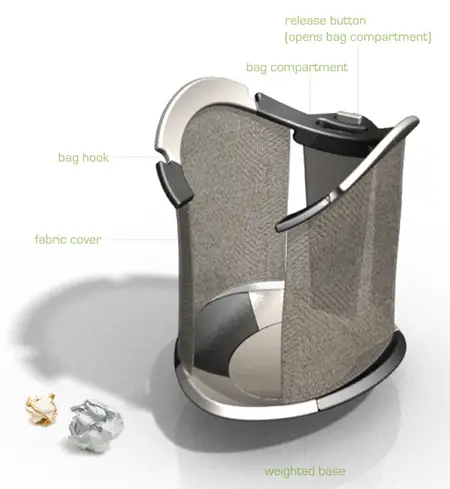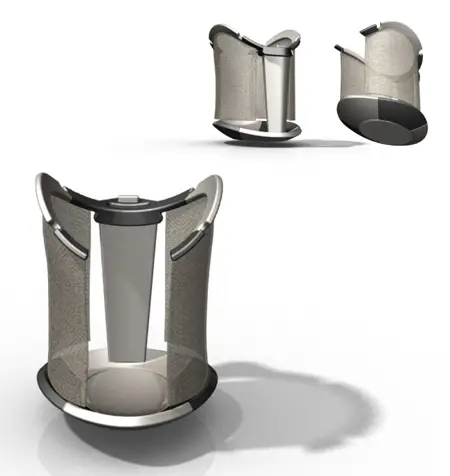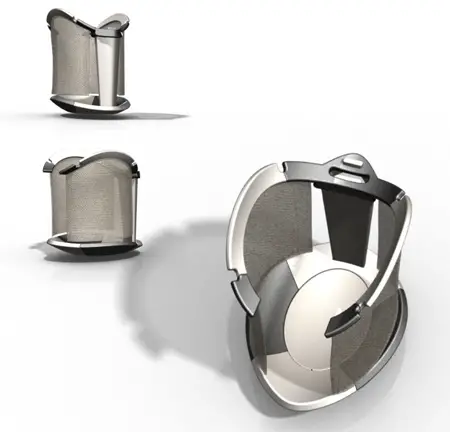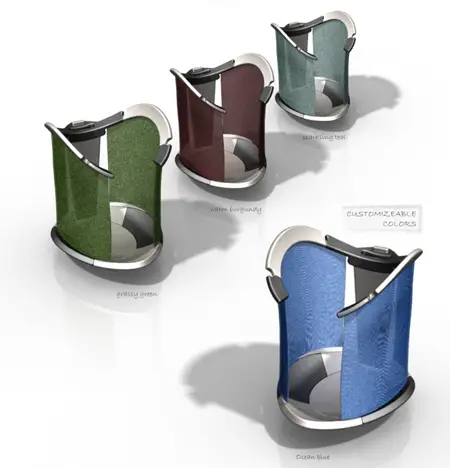 Designer : James Chu
---