This is the project from Yves Behar to conserve Talamanca Cacao, an organic cacao in Costa Rica. Unlike monoculture farming, the Bribri women of Talamanca grow their cacao plants in the natural ecosystem, surrounded within rich biodiversity, and conserve the natural and land they inhabit. Their main product is ground cacao patties, formed by hand, they are 100% cacao, no artificial taste or sugar added, this is the only thing you need to make a delicious hot cocoa drink. The main challenge here is to create a design to showcase the product from packaging and storing the cacao, brewing hot cacao, while at the same time making the entire experience and process ceremonial. FuseProject came up with a cool package design inspired by the burlap sacs, and a cool accessory tool that can be used to break down the hardened patties and brew the hot cocoa drink. The accessory tool has been designed with built-in hook to allow user to hang this tool on the rim of a mug, before and after use. Pretty cool design isn't it?
Designer : Yves Behar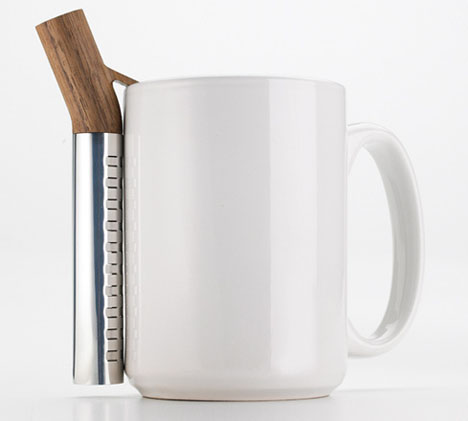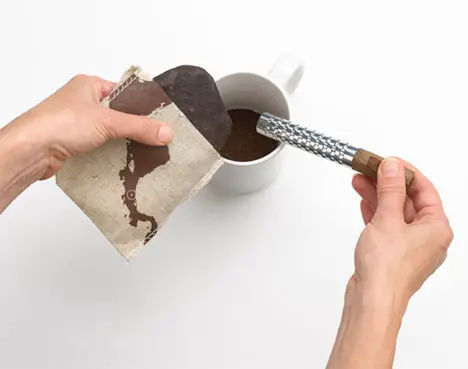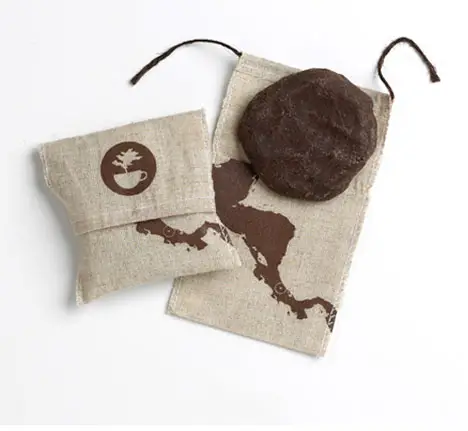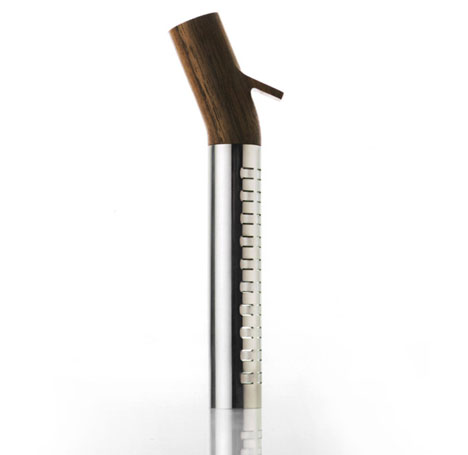 ---
When we saw IziBi for the first time in our inbox, we really like it. IziBi is a compact, stylish and portable mountain bicycle which is specially designed for extremists with single rear and front suspension. The frame is made of a reinforced carbon fiber polymer and the direct drive mechanism is made of aluminum alloy which is not only strong but also reduces the maintenance expenses. You will be able to fold the bicycle entirely by simply pressing the top and bottom switches on the frame and the front half slides in half of the bicycle. You can swing the back wheel around by detaching the latch below the seat and meet up with the front transforming into a compact and neat fold.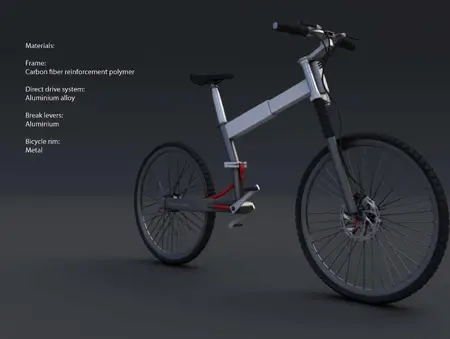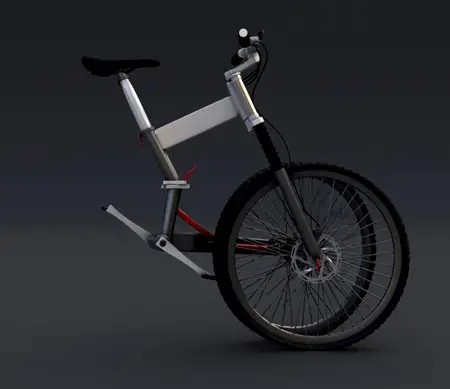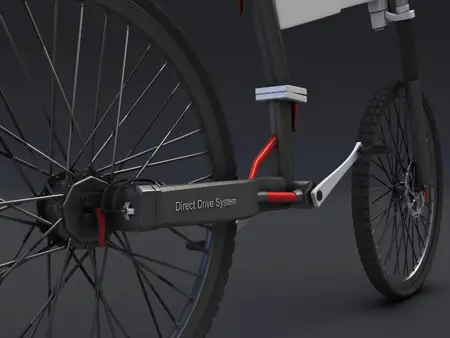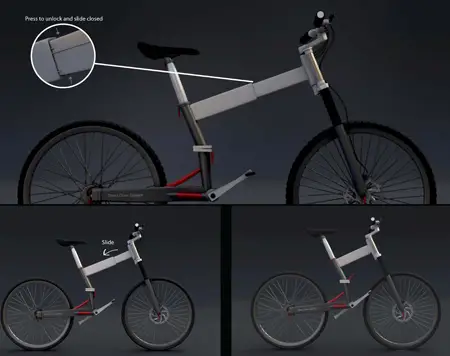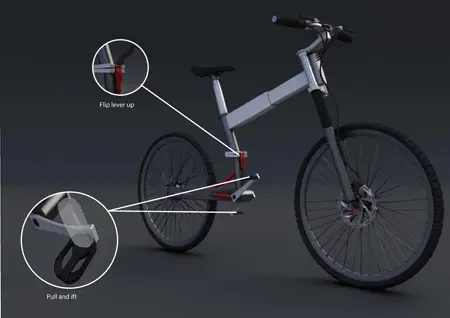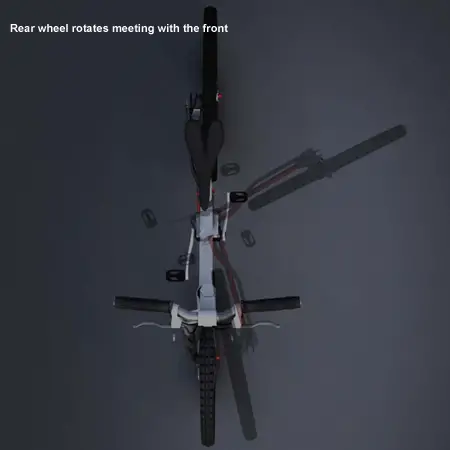 Designer : Renato Gschwend
---
Mission Motorcycles has released its latest electric superbikes: Mission RS Motorcycle and Mission R Motorcycle which both feature innovative design, technologically advanced, zero emissions vehicle.
Mark Seeger, the President of Mission Motorcycles, said that our motorcycle industry seemed to create big headlines yet only with small improvements because they stuck in stagnant level. Mission Motorcycles' mission is to bring you the combination of clean, raw electric powertrain and design that expresses connectivity which will evolve the motorcycle into the 21st century.
Both RS and S models are designed, built, and assembled in USA. Mission RS motorcycle model is a limited edition race proven bike while the Mission R motorcycle is highly configurable. For your information, these both models are based on the race bike architecture which dominated FIM/TTXGP race at Laguna Seca back then in 2011.
Designer : Mission Motors
Mission RS Motorcycle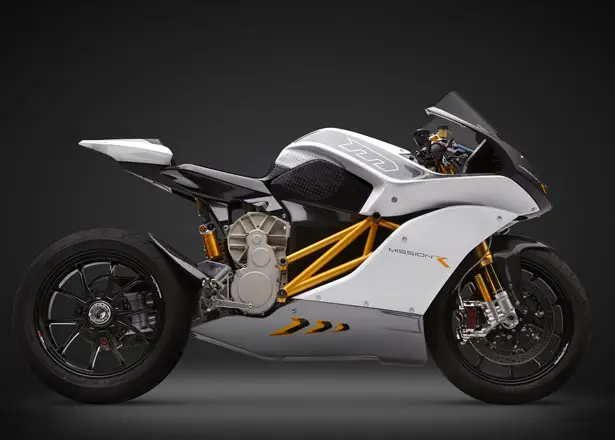 The electric powertrain technology comes from Mission Motors to satisfy all riders which have been requesting to bring Mission race bike to the market. The custom Mission Motorcycles InfiniteDrive powertrain provides a high quality speed and sound, it's nothing like the motorcycling world has known. This package offers awesome pure riding experience, completed with internet-connected information system, turn-by-turn directions, integrated HD camera, wireless HUD integration, and other great features.
Mission RS is available at $56,499 and Mission R is available at $29,999. Both superbikes boast sub 3-second 0 to 60 mph acceleration with 150 mph top speeds. They can run up to 140 miles per single battery charge.
Mission R Motorcycle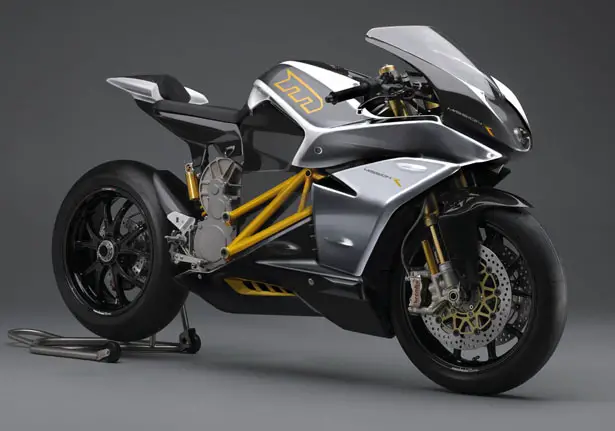 ---