The Nilufer Tea set is an innovative and unique tea set concept that has been inspired from the beautiful water lily and to overcome the frequently encountered problem of escaping the spoon under the glass. These chrome finished water-lilies have been designed to put on top the glass leaf to solve this problem and adding few more innovative and useful functions. The crystal-cut petals of the water lily get closed with the weight of a glass and reveal a nice place for the stamen of the flower like designed spoon to stand still, allowing the user to have it right beside the mug whenever they want.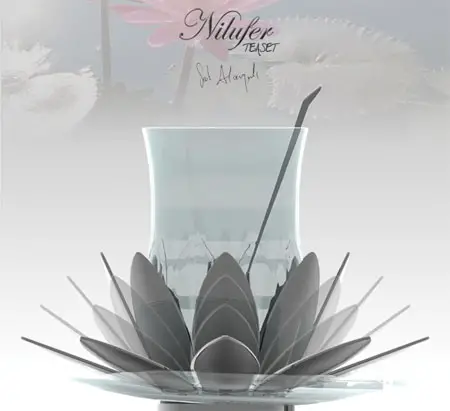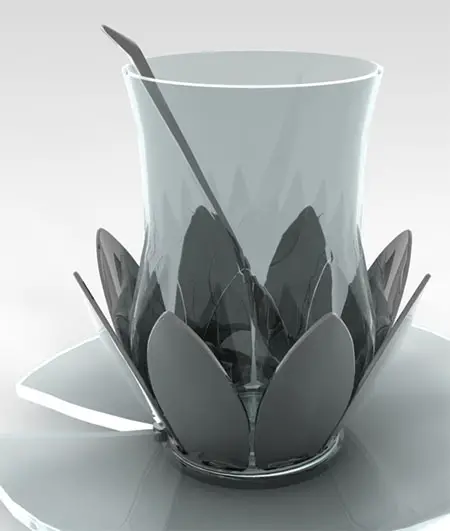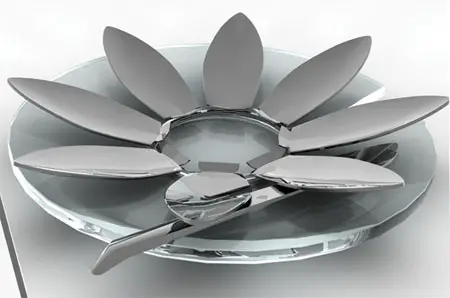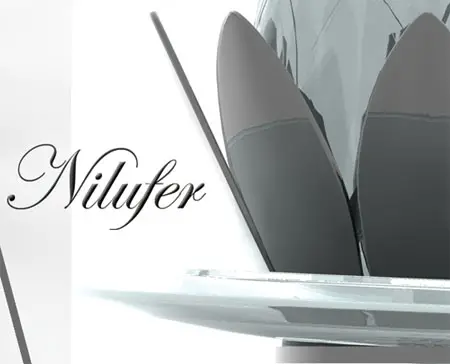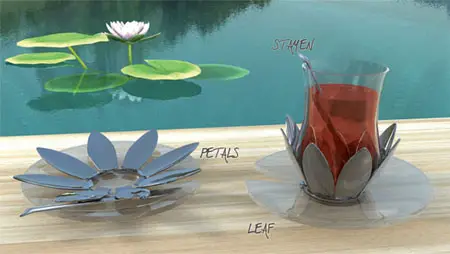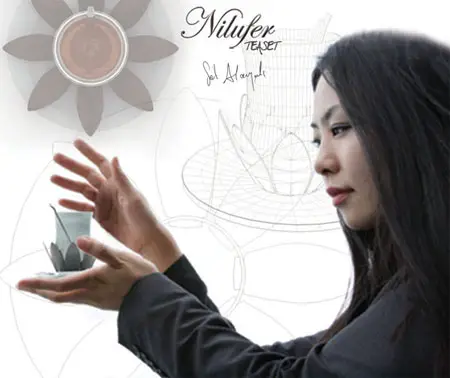 Designer : Sait Alanyali
---
Carrying wheelchair when traveling by car requires some extra space, but this folding wheel concept offers an easy way to travel with a wheelchair. You can fold away the wheel for easy storage, it will revolutionize the world of foldable wheelchairs, perhaps for the first time, wheelchair wheels can easily fit into a small car, airplane cabin, or trunk. We've seen folding wheel concept in a bicycle before, but this design seems like already has the working prototype. When packing a manual wheelchair, you can make as if the wheels have disappeared, you would have to deal with the chair only and place the wheels alongside any way you like.
Designer : Vitamins Design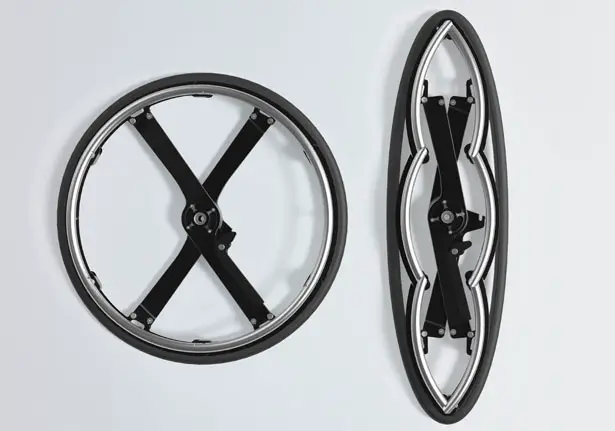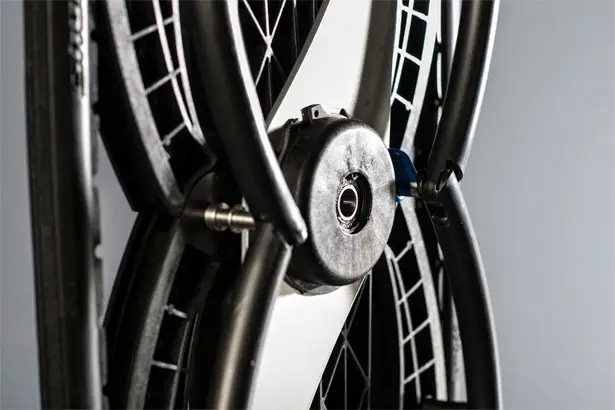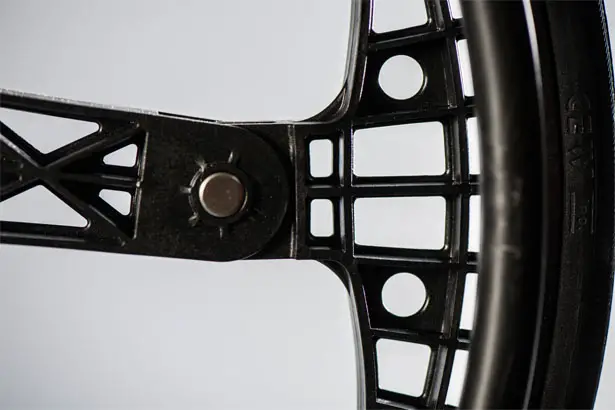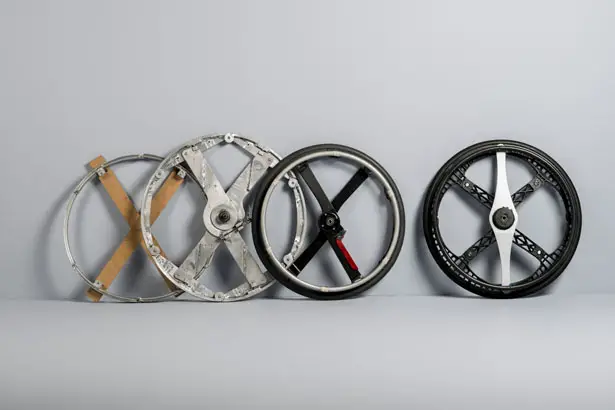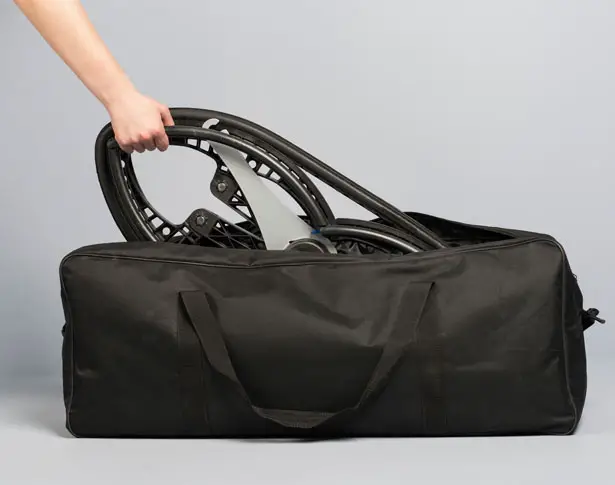 ---
Satellite is an outdoor concept kitchen designed by Riccardo Randi, Riccardo Trabattoni, and Dario distefano as part of their thesis project at IED Milan. This kitchen system has been designed and developed for Schiffini, an Italian furniture manufacturer.
The main part of this system along with some modules allow you to communicate with interior of your house, it blends in harmony no matter how your kitchen look like. The modular design offers variety configurations to fit your kitchen layout, different person has different cooking style, thus, it can accommodate multiple scenarios as you need it to be. Its aluminum bent structure makes it easy to make and assemble, it is also very affordable to produce. At this moment, these designers have designed some specific modules such as barbeques platform, wood ovens, cooking, gardening, and outdoor activities.
Designers : Riccardo Randi, Riccardo Trabattoni, and Dario Distefano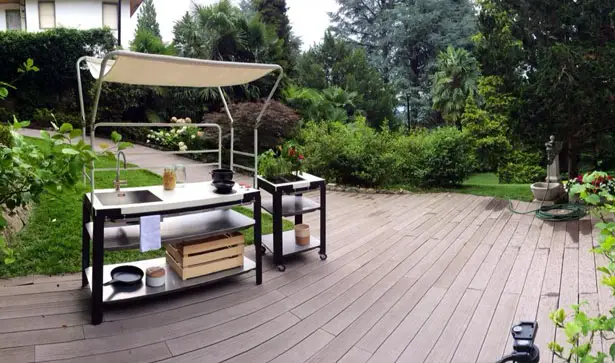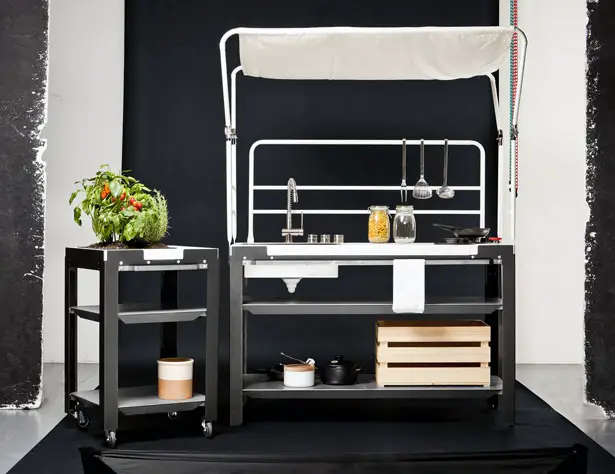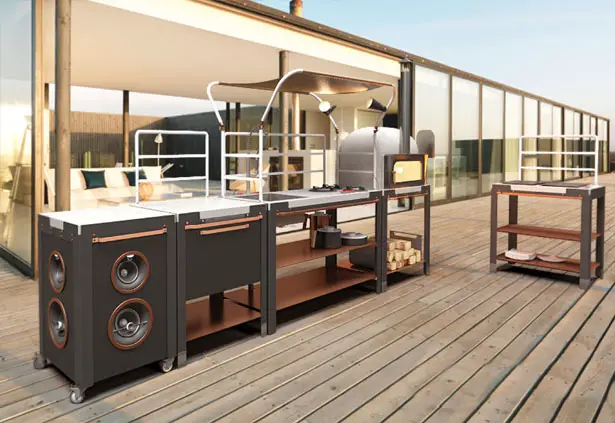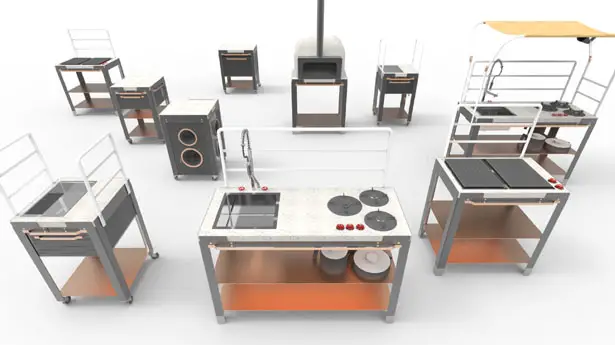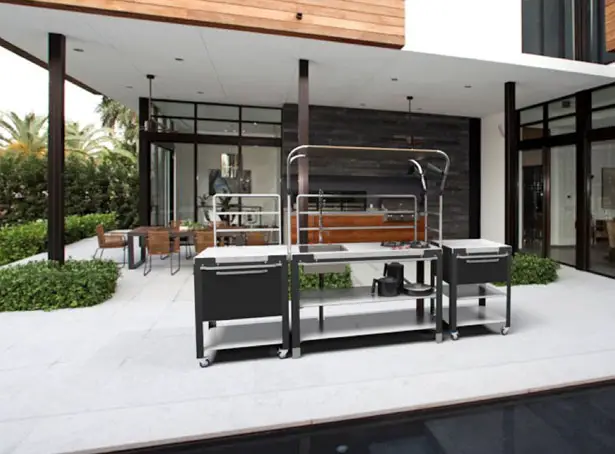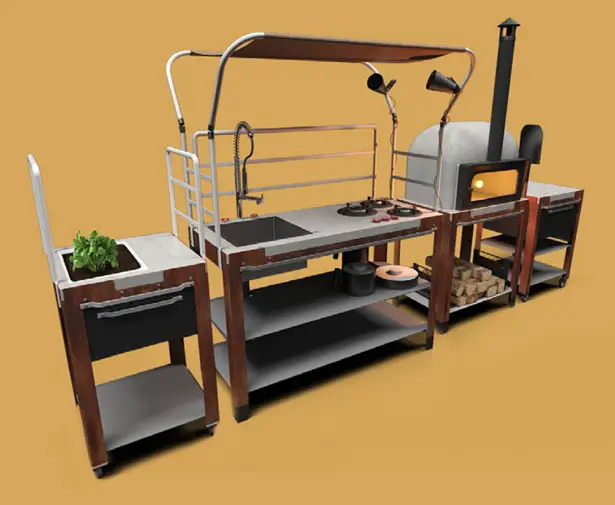 ---