Yes, it might be possible somewhere in the future, thanks to Yong-Seong Kim concept, this kind of thing might can be done. The whole idea of notebook docks was interesting 10+ years ago when we had to be frugal with our I/O ports and live with subpar LCD screens. Now that notebooks have pretty much caught up with desktops, do we really need another docking solution? According to designer Yong-Seong Kim, we do.
His go-anywhere desktop docking solution calls for a large slot behind the LCD display. This is where you slide your notebook in, allowing you to access all its information from a desktop form factor. The notebook's screen also becomes your second display, in portrait mode of course. It's an interesting concept isn't it ?
Source : yankodesign.com
---
Pagora is an innovative concept that allows a place to put your bike while getting some rest under a lotus flower shaped spot. The design was inspired from the traditional roofing tile of Korea, yet has been modernize to enhance the appearance and functionality. Pagora features adequate space for racking one bicycle only and the rider is envisioned to be protected from the sun through its beautiful shade that protects only the heat of the sun, not the light. The frame of the concept has been made durable enough through using rigid steel pipes with glossy metallic color.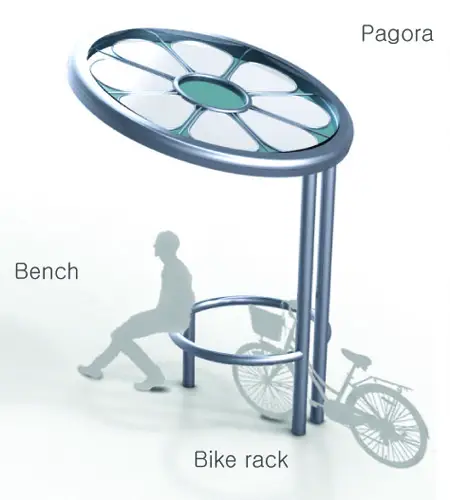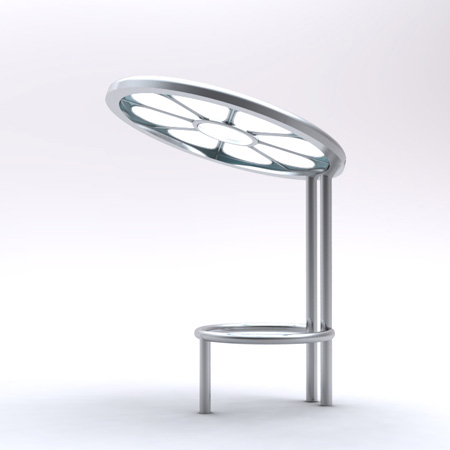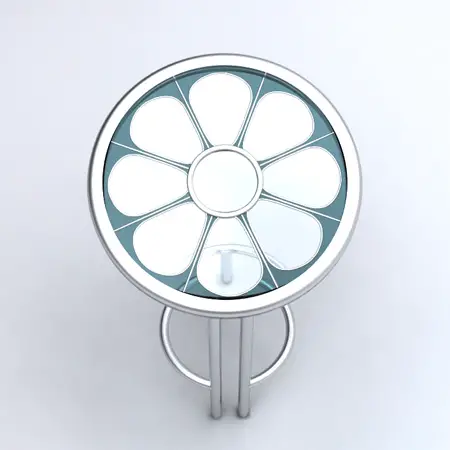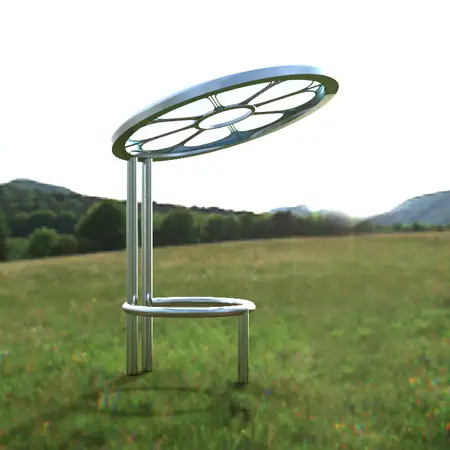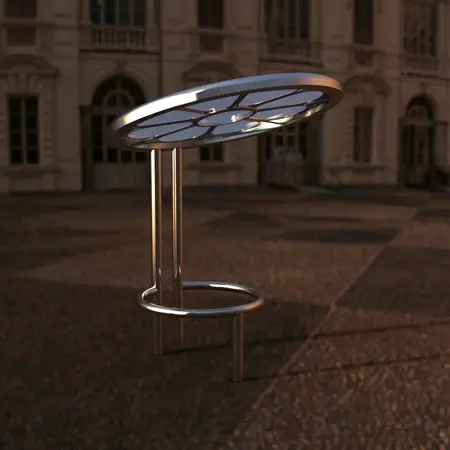 Designer : Jooyoun Kim
---
The looks of boynq alibi is very cute. It looks like an alien that peeking out of the top of a vase, while actually this is a combination of speaker and webcam. With this futuristic looking gadget, you can clears up some desk space nicely, alibi integrates one-speaker solution for surround sound, webcam and microphone. And the sound quality ? Don't ask, the speaker part uses the next generation of Audio Lens technology, don't doubt the quality. Boynq the company that produce Alibi is based in the Netherlands and is known for designing PC and audio products.
---