As its name suggests, Subway LCD watch concept from Peter Fletcher was inspired by subway line or underground train maps. This watch displays random numbers on its face and there's a line that will connect those numbers so that user can read the time easily, just like a subway map that we usually see. Without the line, those numbers are meaningless, simply push a button to activate the line (or preferable touch sensitive screen). Once activated, the always on LCD display will animate chain links until it connects to the appropriate numbers all together to inform user about the time or date. Numbers are linked sequentially in order in which they should be read.
Designer : Peter Fletcher for [TokyoFlash]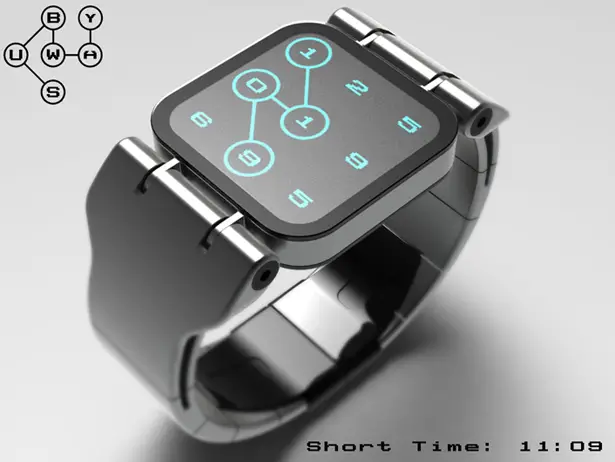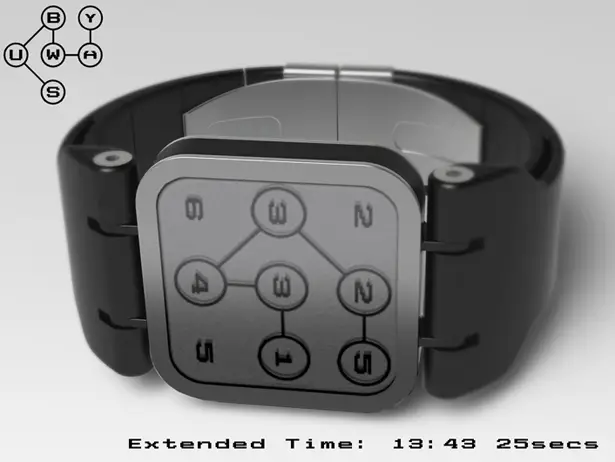 Subway LCD watch design stands out among others due to its simple and intuitive way to tell the time. Stylish and easy to operate, cool animations can be unique entertainment as well.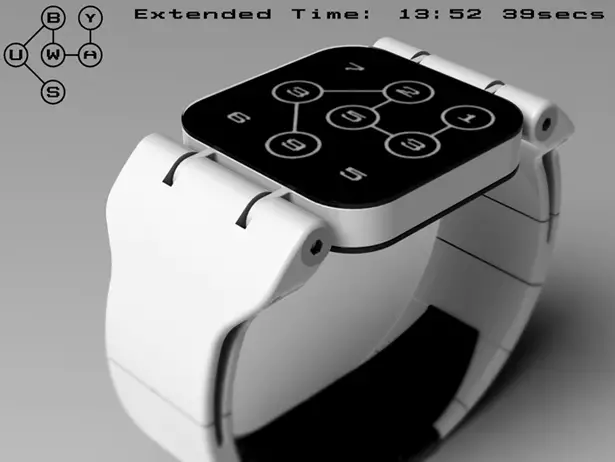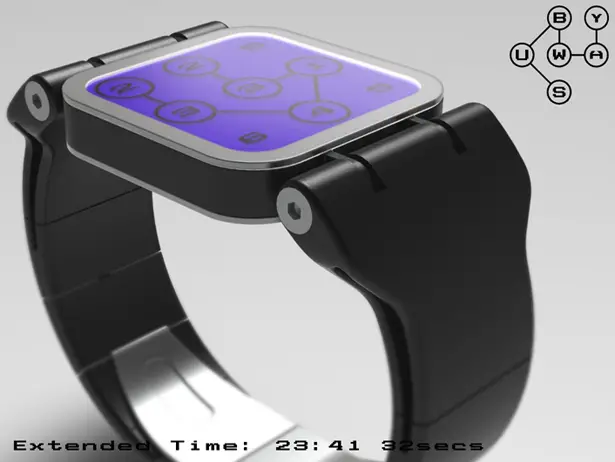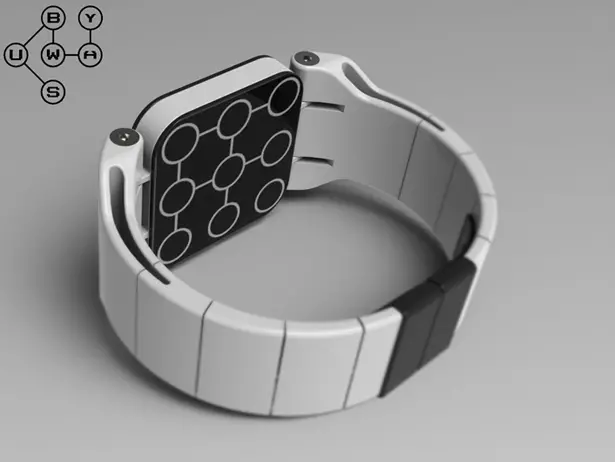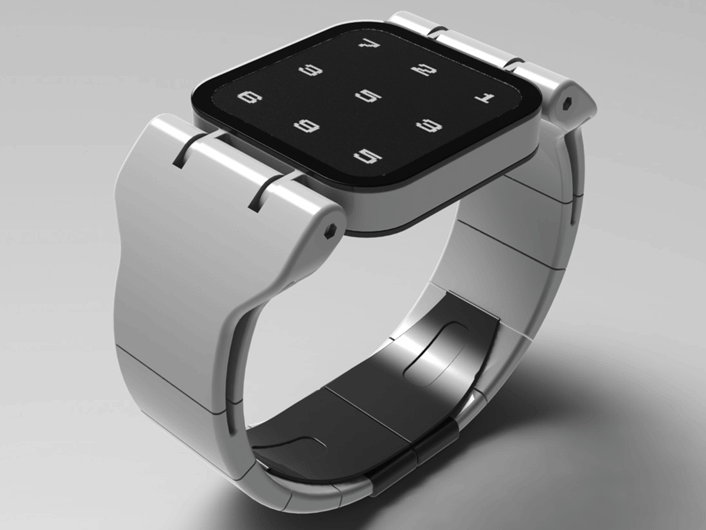 ---
Logitech Plug and Play Wired Keyboard for iPad has been designed especially for classroom environment. Logitech has claimed that this unit is first iPad keyboard made for students. It features plug-and-play connectivity and integrated lightning connection or 30-pin connecter ( it depends on which model iPad that you use). Mike Culver, the vice president and GM of mobility at Logitech said that schools were increasingly use iPads in the classroom because tablets offered new ways of teaching and testing between teacher and students. The challenge can be seen clearly here, it's the need to simultaneously pair multiple iPads and multiple wireless Bluetooth keyboards, so Logitech keyboard is here to solve the problem. Everyone can simply plug it and start typing right away.
This keyboard has spill-resistant design, high durability with a lifespan of more than 500 million strokes. The full size keys of the keyboard provide comfortable use in the classroom, yet the keyboard size is still pretty compact. The integrated home button gives you a shortcut to get back to the Home screen easily while familiar shortcut keys offer easy access to iPad functions.
From : Logitech [Buy It Here]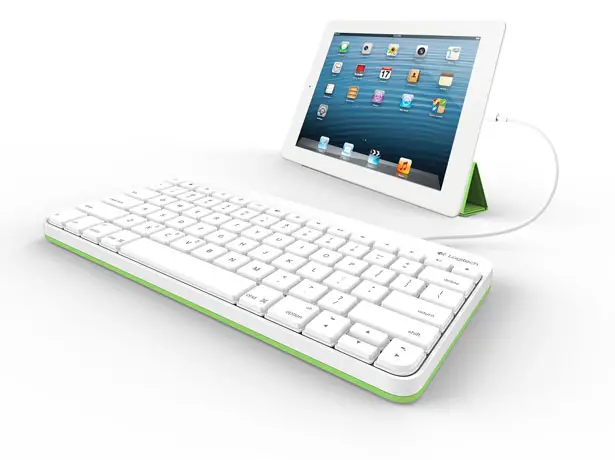 ---
The YikeBike is a smart urban personal transportation bike, designed to sustain in the increasing congested and busy city roads by employing state-of-the-art technology combined with superior industrial design and engineering. This electric bike costs only a few cents to charge per day supported by the latest nano lithium phosphate battery technology that is not only highly functional, but also aids the environment by featuring zero carbon emission. Aside from being powerful enough with its custom 1kW motor, the safety measure is ensured through anti-skid brakes, built-in lights and indicators, fast acceleration with a speed limit of 25 kph. The carbon fiber made super-strong bike weighs only a bit over 10 kg with its 20 inch front wheel provides smooth and stable ride. To make it space efficient, the bike can be folded to a compact size in less than 15 seconds to fit almost anywhere.
From : YikeBike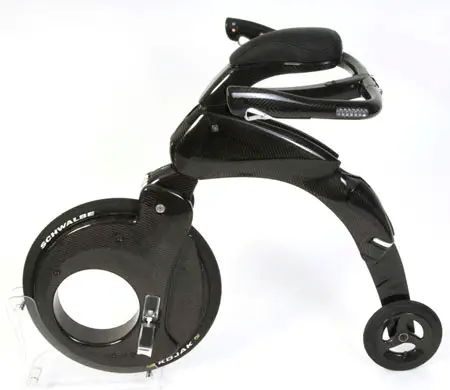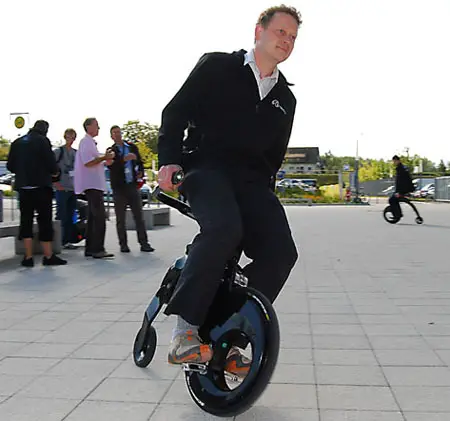 More information from the designer:
Weight: 10kg (22 lbs)
Frame: Carbon fibre composite
Price: £2,995 or €3,495
Drive: Electric brushless DC motor
Brakes: Electric anti-skid, regenerative
Battery: LiFePO4 – 40 min recharge
Speed: 25 km/hr
Power: 1 kW
Range: 10 km (6.2 miles)
Fold size: Compact 43 litres
Fold time: Under 20 seconds
User height: 163 cm – 193 cm
Weight limit: 100 kg
Wheels: 20" front and 8" back
Lights: Hi-vis built in LED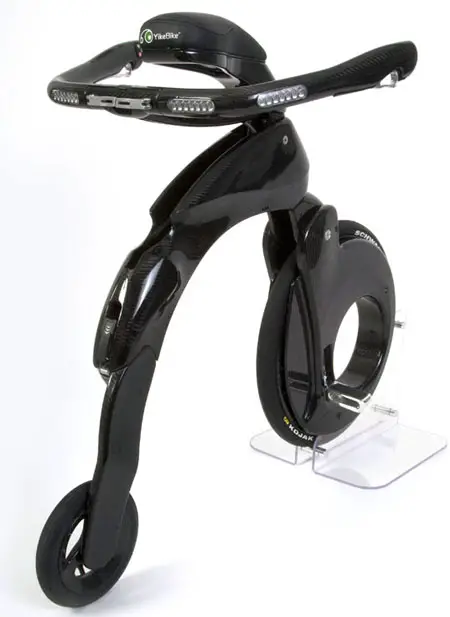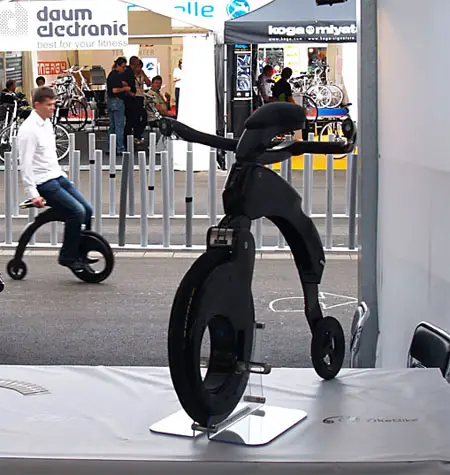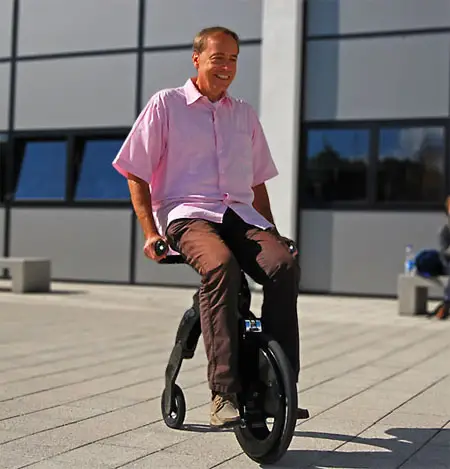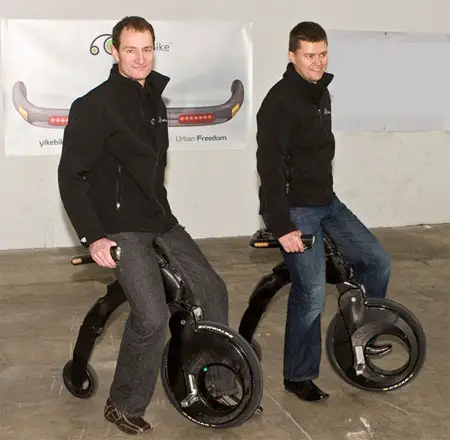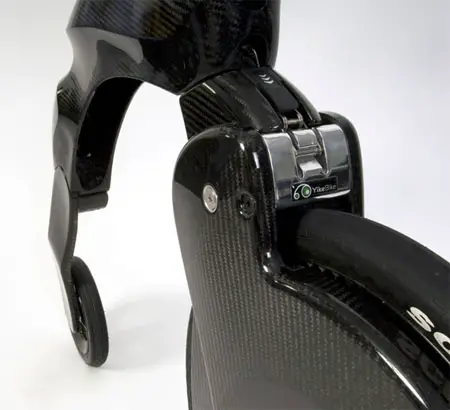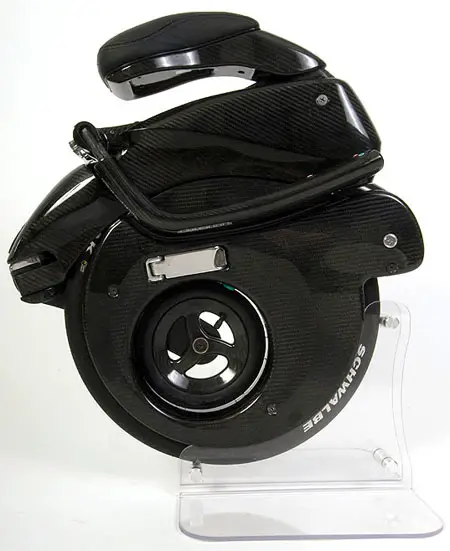 ---