Tokyoflash has released a new watch called Tokyoflash Kisai Stencil LCD Watch based on the concept submitted by Heather Sable, a math teacher and an avid fan of Tokyoflash, on their design studio blog. This watch features stainless steel case and leather strap along with colored LCD display that shows the time in visually artistic way. It uses negative space to inform you about the time, a unique technique that appears puzzling and mysterious at first but actually very simple to read.
You can choose from 5 available colors: blue, green, pink, mirror or red LCD display in black or silver case. The always-on LCD displays the time in unique lines and dots, but if you take a look at the background (the empty space on the watch face), you'll be able to tell the time, the hours are represented by the upper half of the screen while the minutes are represented by the lower half. Hint: do not focus on the lines and dots. Don't let those lines and dots play tricks with your mind.
Designer : Heather Sable for [Tokyoflash]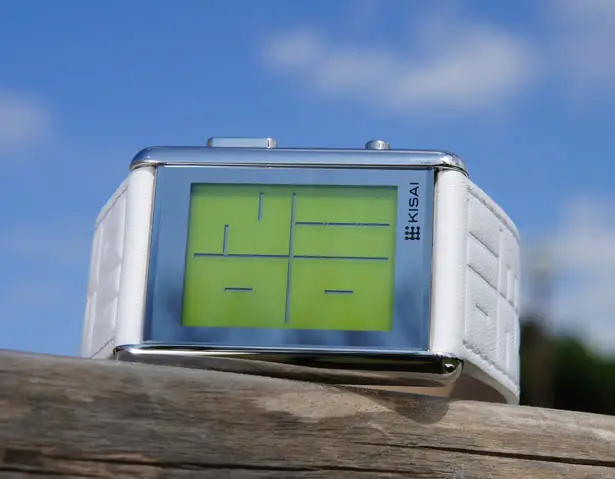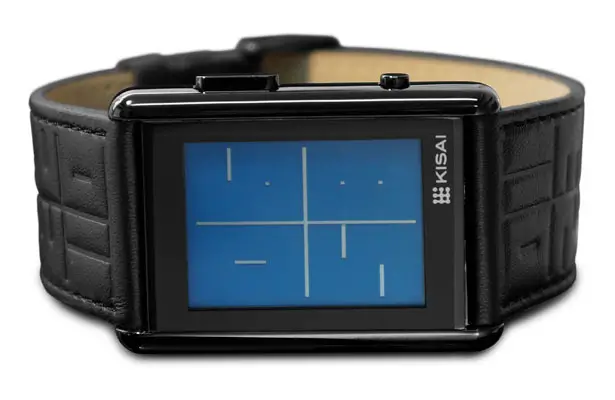 Simply one push of the lower button will switch the display to date mode. Tokyoflash Kisai Stencil LCD Watch also features an alarm mode as well as EL backlight to help read the time in the dark. Available in black or silver with a mirror, blue, green, red or pink LCD display, Kisai Stencil has time, date, alarm and EL backlight for night time.
Tokyoflash Kisai Stencil LCD Watch has been designed and made of high quality polished stainless steel and genuine leather strap in choice of black and white. You'll spot beautiful subtle embossed numbering to match the display. This unisex watch is perfect for both men and women, one of the lightest watches from Tokyoflash. [Buy it here]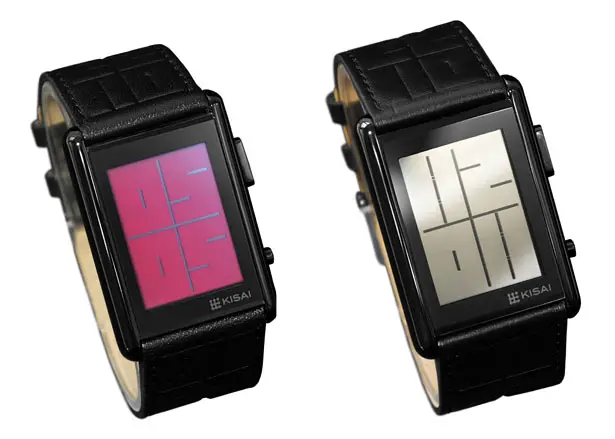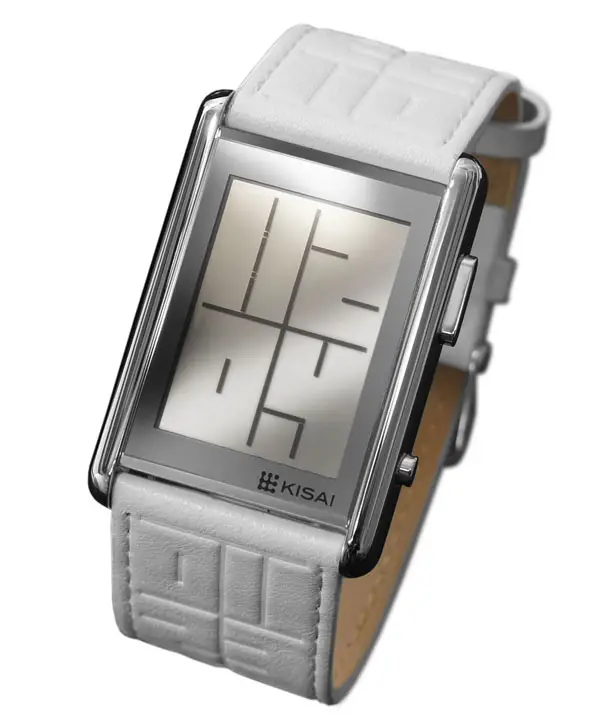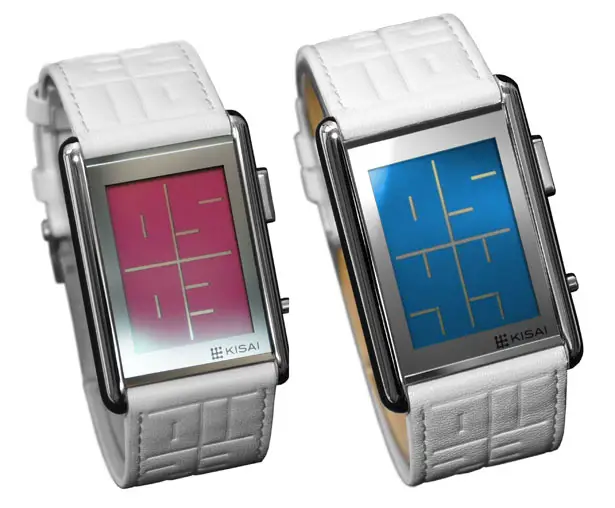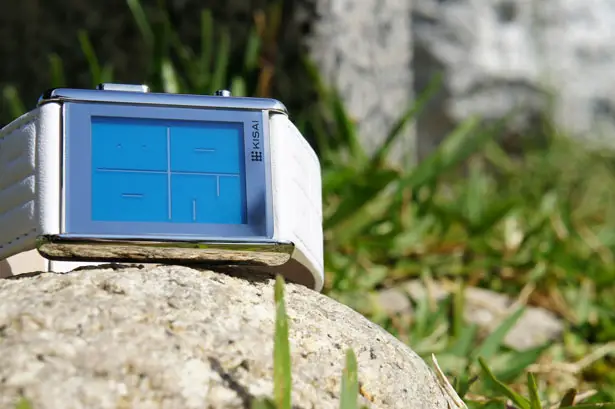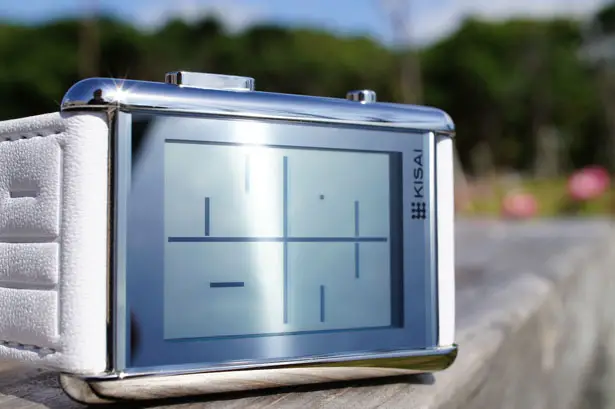 Tuvie has received "Tokyoflash Kisai Stencil LCD Watch" from our 'Submit A Design' feature, where we welcome our readers to submit their design/concept for publication.
---
Air Scale is a necessary tool designed by Yasuhiro Akama, for environment concerned personals that can visualize the current condition of air and can solve air pollution problem. People seem to hardly recognize the significance of air in terms of it's rate, weight and time. But from the time you start to realize this fact and would like to act accordingly, Air Scale will become a must for you. You can analyze the air of a particular place whether it is safe for keeping your child there or not. If you find bad air, you can open the window to rectify the situation. In other words, you can produce comfortable and healthy air for your family with the help of Air Scale.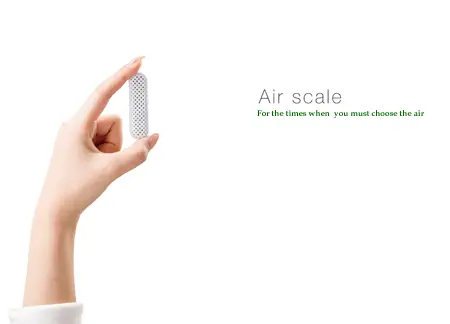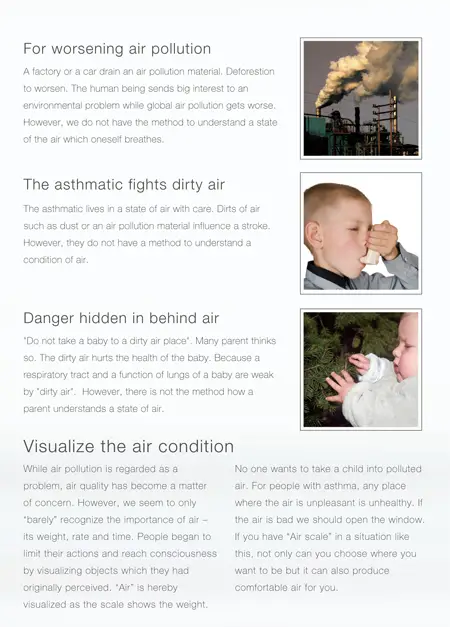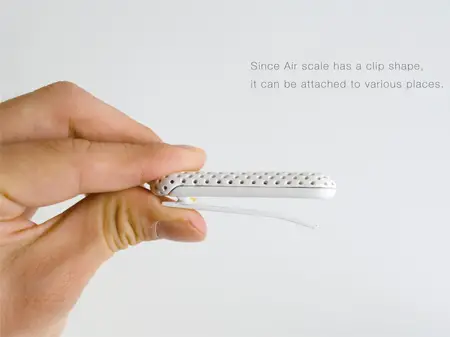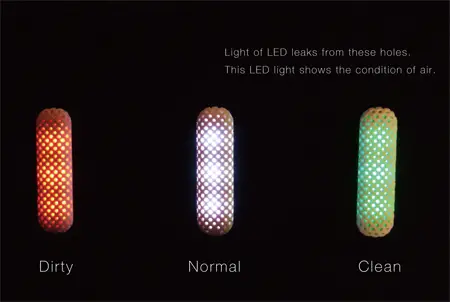 Designer : Yasuhiro Akama
---
Based on recent studies, France is one of the countries that focuses less on fire protection compared to UK, USA, or Canada. There are 10,000 victims and 800 fire related deaths every year. France recently has established a new law that makes it obligatory for each household to have fire detector or fire equipment. This has expanded the current market and is in desperate need of innovation.
Arthur Brault, an industrial designer, has done some research and found out the major issues with modern smoke detectors are the low battery life, the process of changing its battery, and the complicated installation. He decided to design a simple and easy to use smoke detector. LUM is an innovative smoke detector that can be attached between the bulb and the lamp base by using a screw. User can check the battery and the alarm directly by switching the light on, because LUM uses the power of the lamp itself to recharge a battery inside. The smoke detector will then alert the user with a red or green light to indicate its power status. Therefore this design adheres to the law of mandatory smoke detector in each household. In case of fire, LUM will produce a sonar alert and lighting alert for better indication to the user.
Designer : Arthur Brault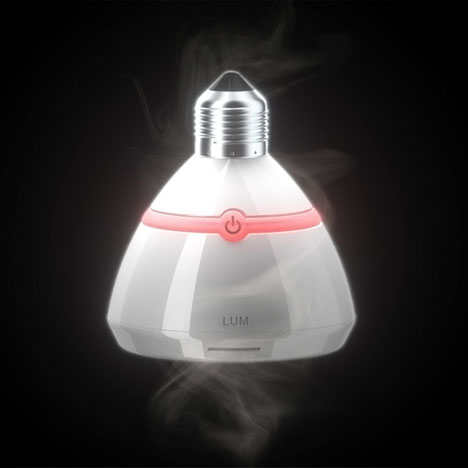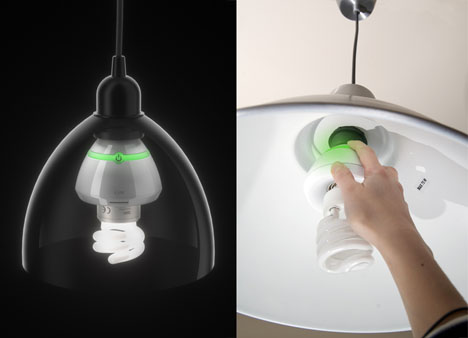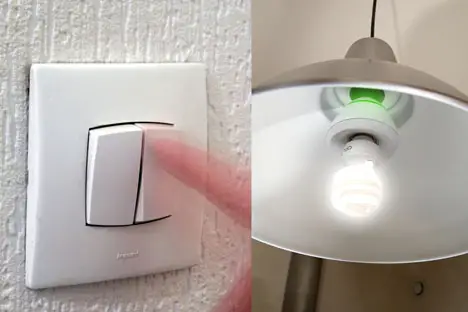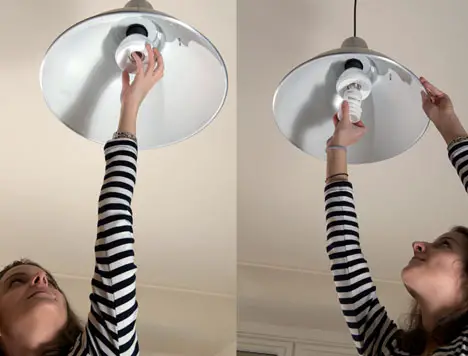 ---