Earlier, Le Whif produced a biodegradable and organic chocolate wrapped in an attractive, small tube that was available in three different flavors, raspberry chocolate, pure chocolate and mint chocolate, featuring less than one calorie only. Now, they have introduced Le Whif coffee with the same principle of previous chocolates, a breathable coffee powder without any calorie and containing the same amount of caffeine of a very light espresso. Moreover, the handy and stylish design of the tubular pack offers the users to enjoy a cup of coffee, without the need of having a cup.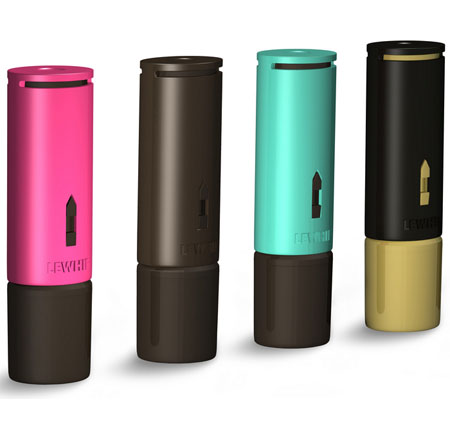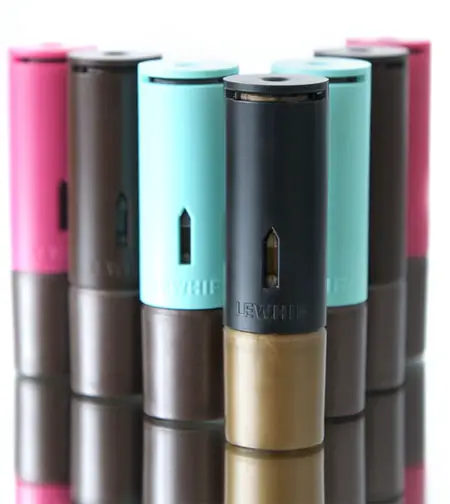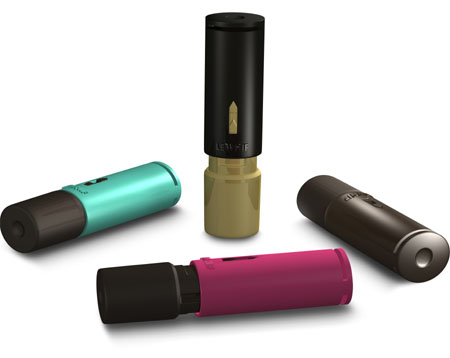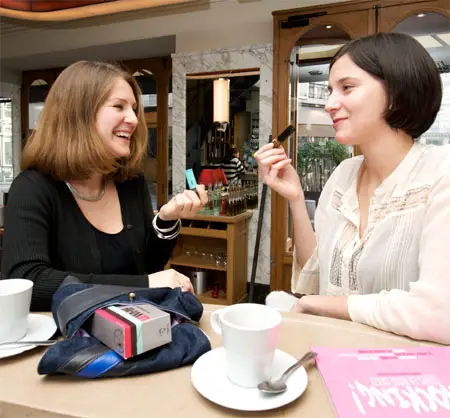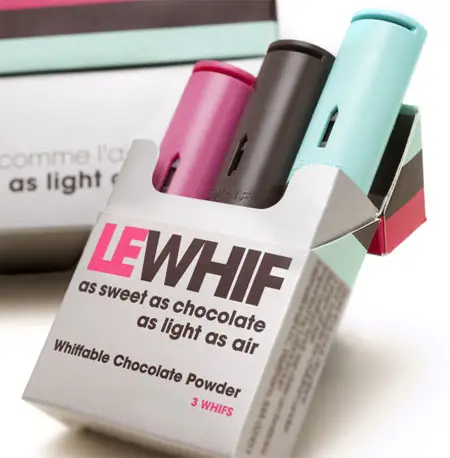 Designer : Le Whif
---
BeoTime is an elegant and unusual alarm clock and sleep timer designed by Bang & Olufsen with system integration possibilities and as simple to use as pleasing to the eye. It is the substantial manifestation of an effortless message uniting humanization, utility and beauty in an amazingly discreet form.
BeoTime can make every morning an enjoyable one with its discreet own chime or customizable wake up sounds from your favorite radio station, TV program or a piece of music and can be switched off at a preset time when you are leaving the house. It also includes a built-in sleep timer which is able to switch all the Bang & Olufsen apparatuses in the room to standby mode after a chosen time interval of up to 120 minutes. This feature is very much convenient for those who want to stay up late to watch TV, or fall asleep with a preferred music without worrying about turning off the music. Aside from the alarm and sleep timer features, you can use this gadget for basic functions of the bedroom loudspeaker, television or light control.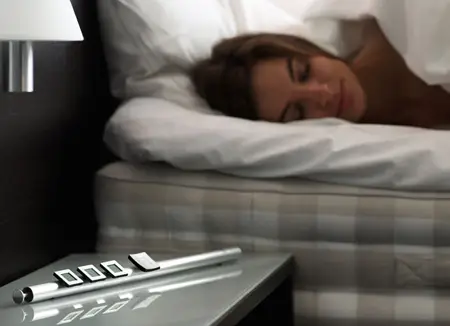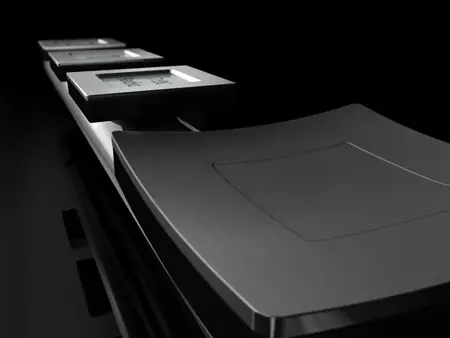 The ease of handling and operating of BeoTime is really noteworthy; you can hold it in one hand and can operate it with your thumb. The built-in tilt sensor shows the information and button functions modify orientation as per the BeoTime is held by the user.
BeoTime is a magnificently polished and anodized aluminum tube, with a trumpet-shaped button that protrudes from one end when you will activate the alarm by pressing it. The tube's other end comprises a cover that conceals the battery chamber for three batteries that can last around one year. Two rubber feet ensure steady footing to BeoTime when lying on the table and the almost unseen magnetic wall brackets are used to mount it on the wall. The square navigation button along with three separate displays with dark text on a vivid background performs the navigation when setting the alarm time.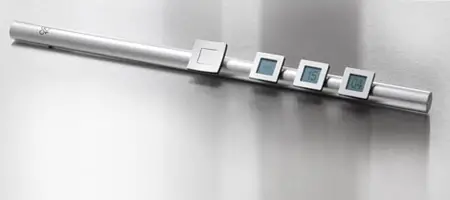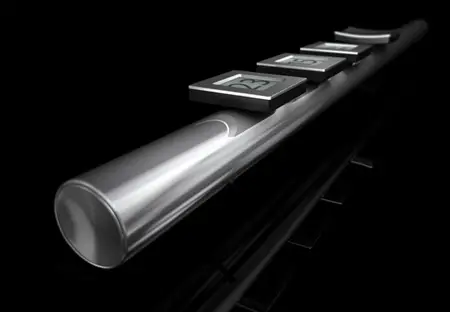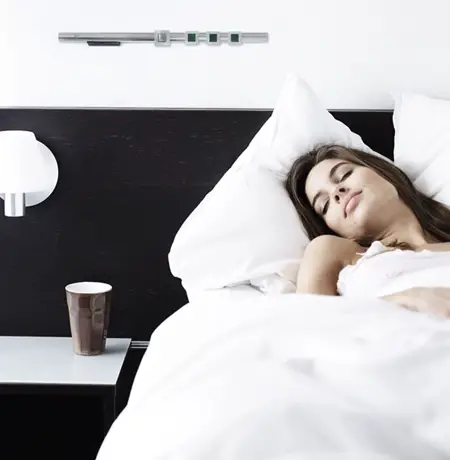 From : Bang and Olufsen via Dvice
---
Novague, a Prague design studio, have proposed a rocking chair concept that will be able to produce enough power for a reading light by converting the rocking motion into electricity. The LED lamp is empowered by a dynamo that can convert the mechanic energy acquired by the movement of the chair into electric energy. A simple steam engine like kinematic mechanism is set under the seat which works with a sliding lever that pulls a flywheel disc while the chair rocks. Produced energy is either supplied to the LED lamp or deposited in the batteries for later use. The aim of the principle is to develop the awareness among mass people of producing their required energy easily by themselves.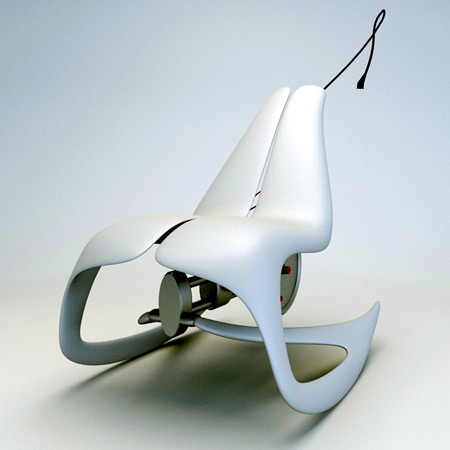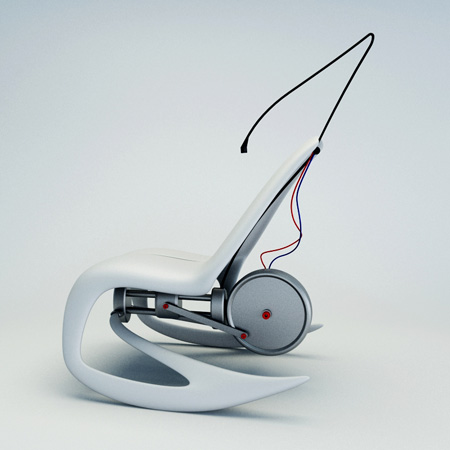 Novague words:
Move Your Energy is a power-independent rocking chair with a LED lamp designed especially for reading. The lamp is run by dynamo which changes the mechanic energy obtained by rocking to electric energy. You produce energy needed for lighting on your own.
A simple kinematic arrangement is placed beneath the seat. Mechanism is similar to those used in steam engines and it works together with a sliding lever that runs a flywhell disc while you rock. Produced energy is either deposited in batteries or it supplies the LED lamp.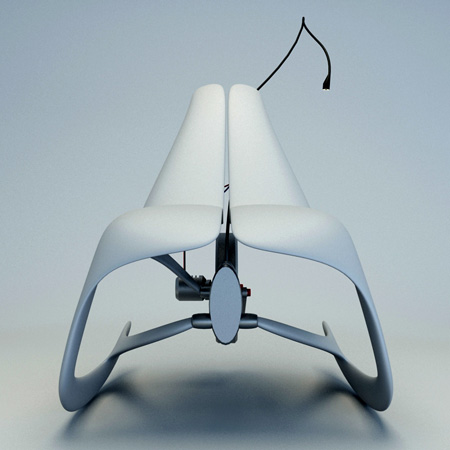 The principal aims of this concept were to arouse a discussion about "How to achieve the energetic self-sufficiency in the future" and to make public think about how much energy we could save if we produce energy needed for common day-to-day activities on our own and moreover by amazing and spontaneous way that is friendly to environment.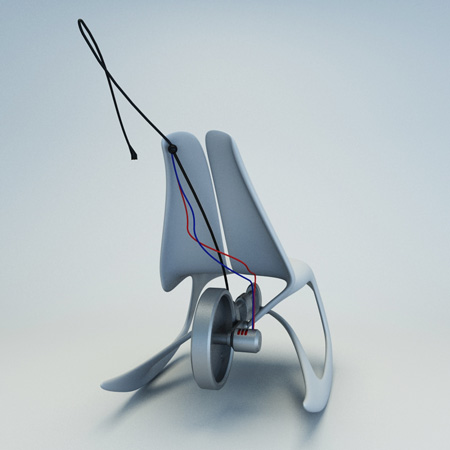 Designer : Novague via [Dezeen]
---