Volkswagen NILS takes you to minimalist mobility of the future. It's a single seat electric vehicle that features aluminum space frame, wing doors, and cool free-standing wheels. NILS has the dynamic performance of a sports car yet travel silently and emission-free. To anticipate the future, NILS vehicle has to be technically realistic and economically feasible for personal mobility that restructure individual transportation to become more efficient and environmentally compatible based on electric drive technology.
From : Volkswagen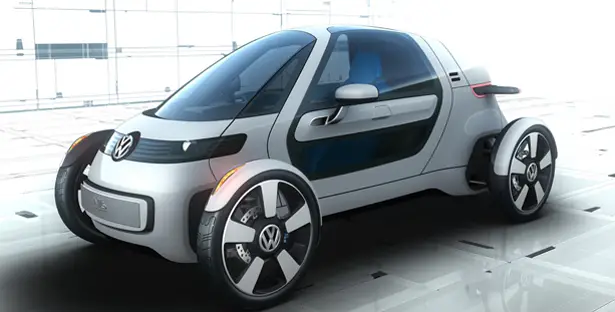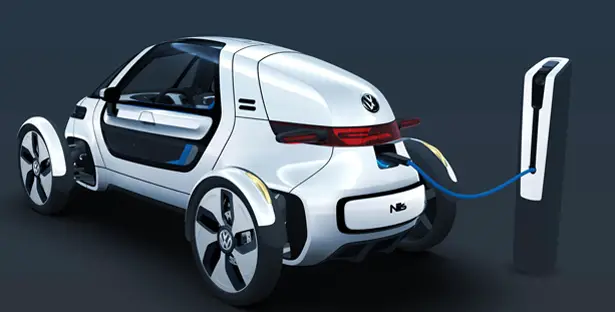 Volkswagen NILS can reach a top speed of 130 km/h (80 mph) and range of 65 kilometers (40 miles). This compact vehicle should be an ideal transportation for majority of commuters in Germany. Based on Federal Bureau of Statistics, over 90% commuters in Germany are traveling alone, thus making this zero-emissions vehicle an ideal green mobility solution for these frequent drivers.
With only 0.39 meters wide (from wheel to wheel), 3.04 meters long, and 1.2 meters tall, this small car requires only little space in traffic.
The basic layout of Volkswagen NILS is the same as a Formula 1 racing car, but the styling is based on the origins. The driver is located in the middle, the engine is in the back, and is completed with free-standing outboard wheels.
"NILS was designed to make a visual statement and transport a vision of the automotive future to the present.  I am especially pleased that we managed to implement the concept of the two glass wing doors.  This allowed us to create large transparent surfaces and simultaneously to make entering and exiting the vehicle very comfortable, even in the most cramped of parking spaces." — Designer Thomas Ingenlath, the centre's director.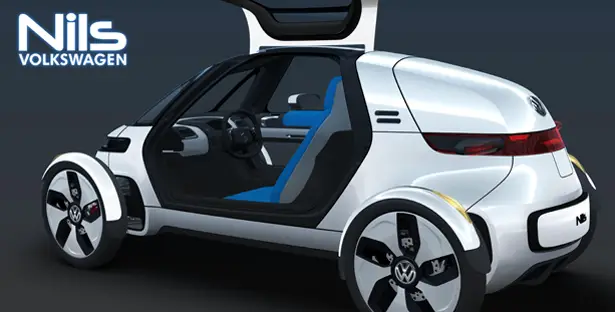 Safety is one of priorities when designing Volkswagen NILS. It is fitted with an automatic distance control system, it utilizes radar sensors to scan the space in front of the vehicle over a distance of about 200 meters and will automatically use the brake interventions to ensure the distance with the traffic in front of the car doesn't drop below specified minimum value.
*Some of our stories include affiliate links. If you buy something through one of these links, we may earn an affiliate commission.