Inspired by great adventures of Jules Verne, Jacques-Yves Cousteau, Jacques Piccard and many more, SeaOrbiter was born. It's a new sea explorer that will take human to a new adventure on this planet. SeaOrbiter project represents a new planetary challenge, it aims to promotes a new relationship between human and the sea as awareness or awakening action for our future needs based on the principle of sustainable development. Within this project, you'll get to taste the great adventure of human exploration in the 21st century, come on board to explore the last frontier on earth. You will also learn important lesson how human survival really depends on preserving our oceans. If you love the ocean so much, you'll be excited knowing that you'll be living under the sea 24 hours a day, yes, at the heart of the oceans and enjoy breath taking underwater views.
Designer : Jacques Rougerie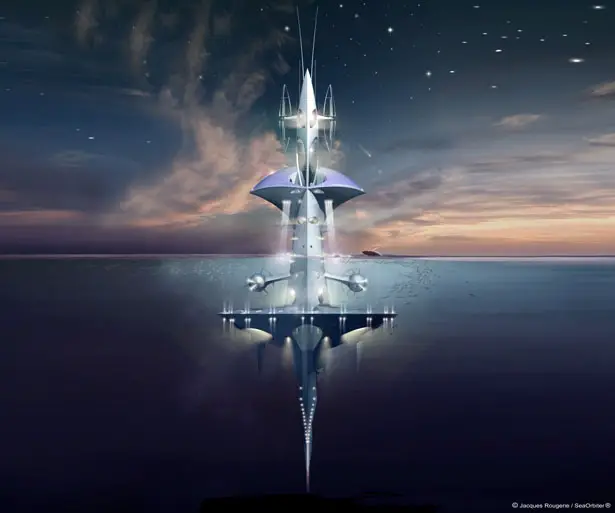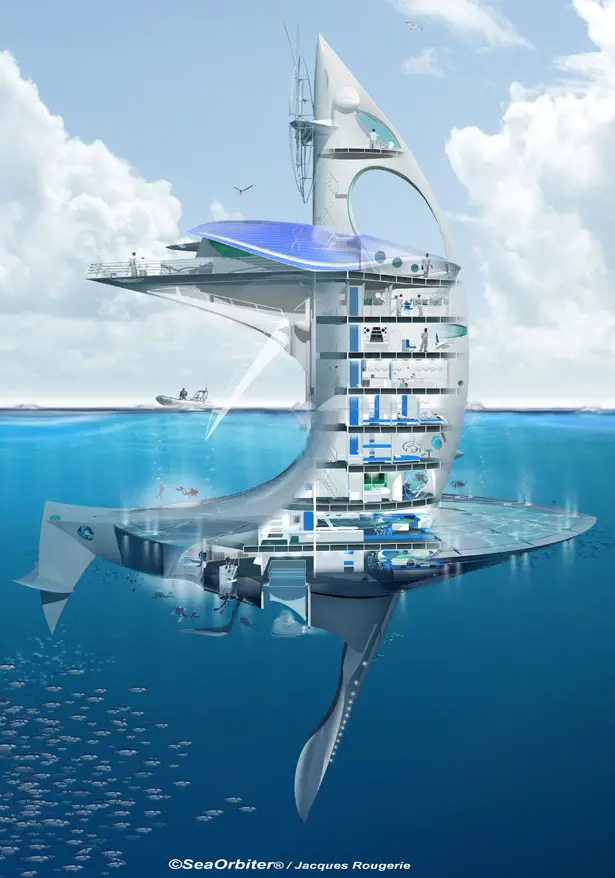 The ocean is your home, you can wandering around and enjoy living nomadic underwater. Younger generations need to learn and commit to preserve the sea with regard to planetary challenges of tomorrow. SeaOrbiter offers proactive monitoring of the ocean instead of passive observation, consistent action to perfect symbiosis within the marine ecosystem.
Human behavior and ability to live underwater extreme environment will be tested in this project. We'll learn and understand better the sophisticated linking mechanism between ocean and earth's climate. SeaOrbiter brings us into global symbiosis with the planet.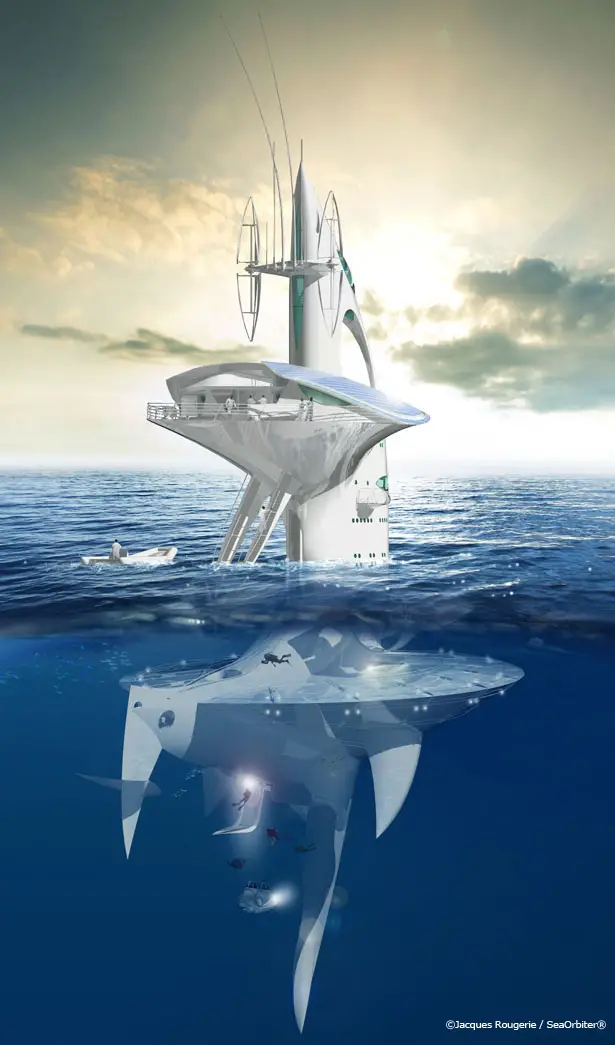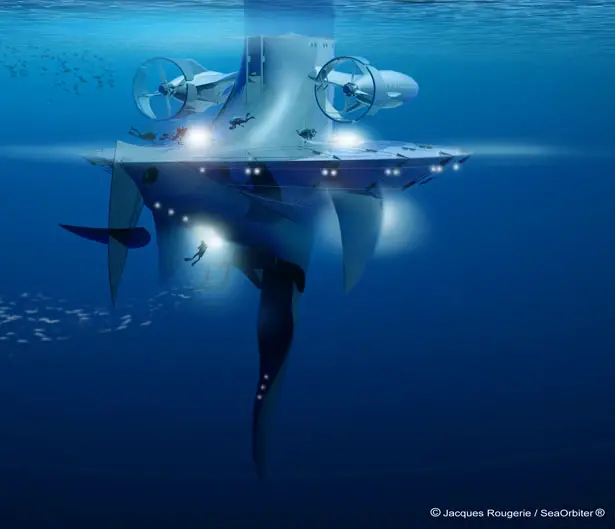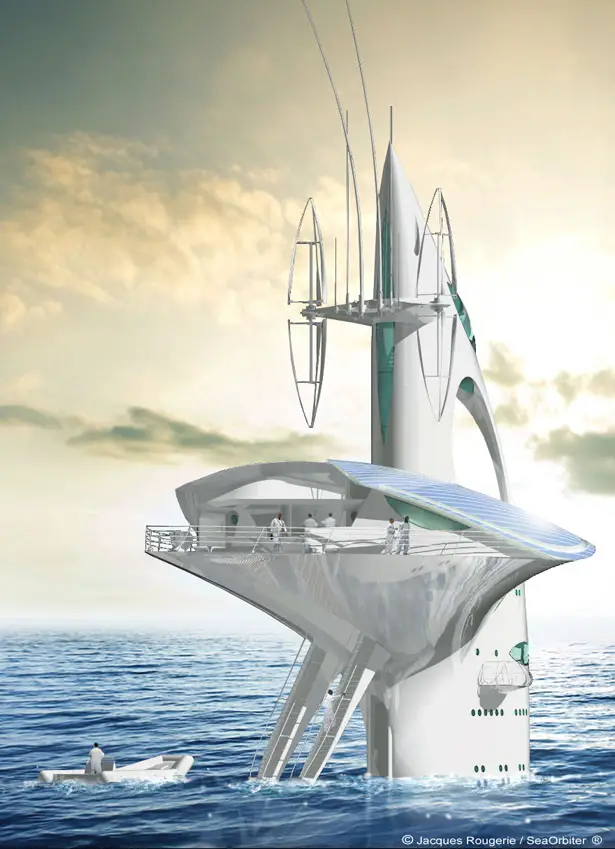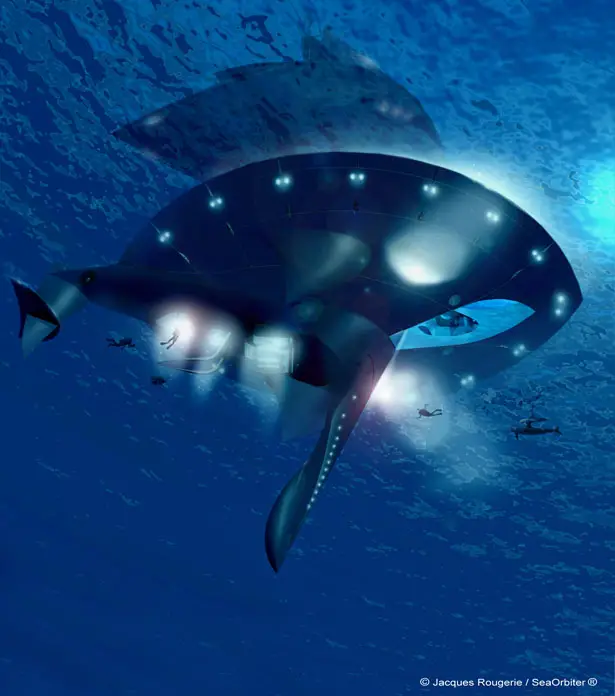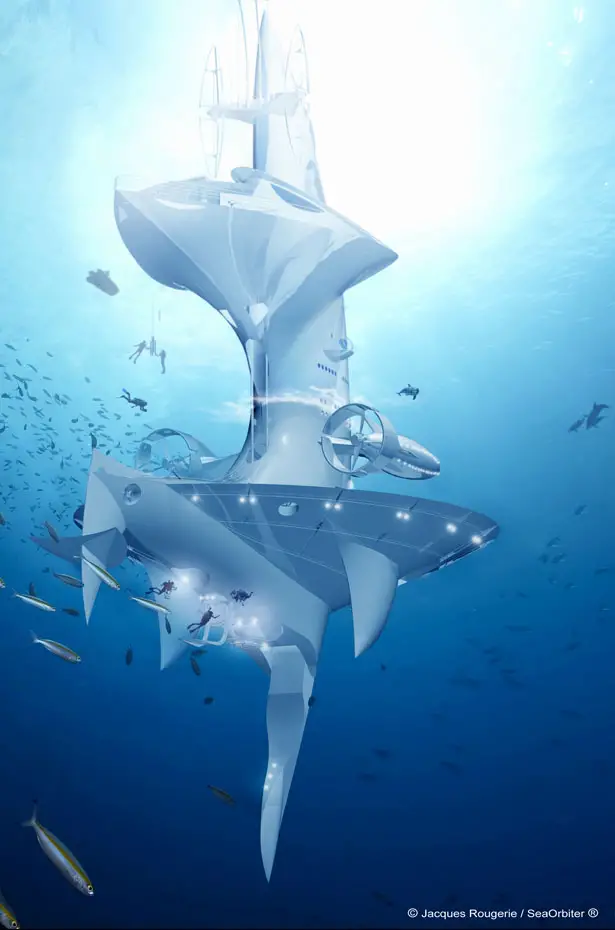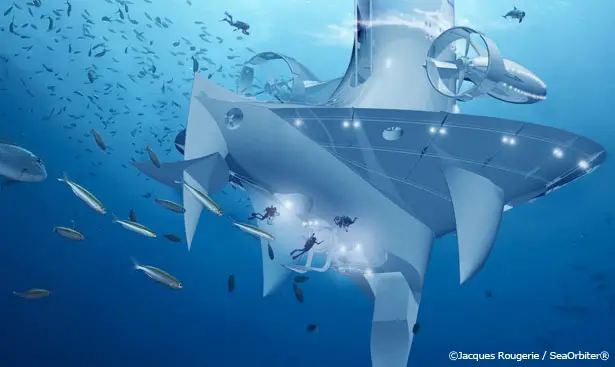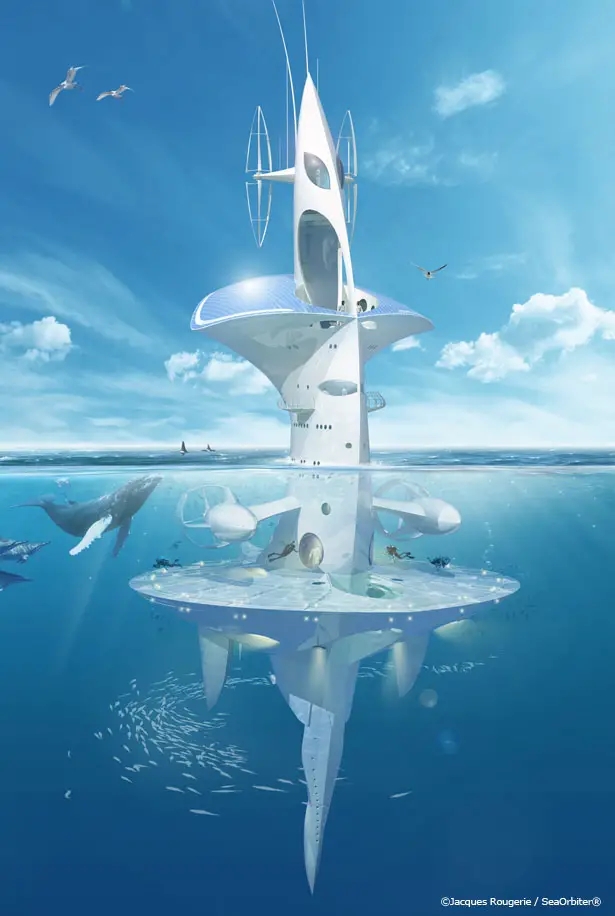 *Some of our stories include affiliate links. If you buy something through one of these links, we may earn an affiliate commission.