What is a better way to start your day than having couple soft-boiled eggs? Egg being my favorite of all I always prefer any thing that is egg shaped no matter what that item is. But what hurts me the most is that we are not doing justice to the egg shaped devices. To name a few devices we have egg phone, wobbly egg speakers and even the egg mouse.
Now the latest to add to the egg mania we have the egg speaker charger concept which when hatched opened functions as a pair of satellite speakers and what else its base has a sub-woofer. Not only this, the base will double as a dock for a compatible MP3 player, charging your device through induction.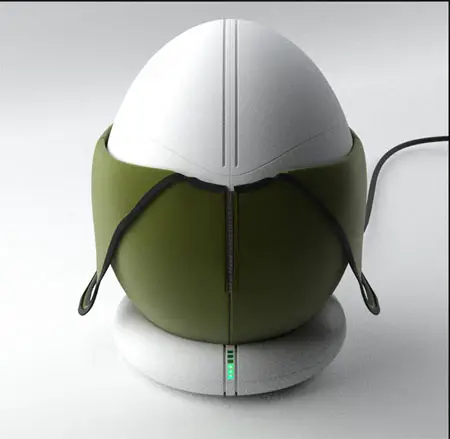 As the egg is associated with new life so, will this device bring a touch of new essence in your boring life. Designed by Nathan Gabriele this absolutely fantastic thing will always make you proud amongst your friends, relatives and not to forget definitely those hot chicks will be impressed by you! The only concern that I have is that why is the green signal not given to manufacture such an implausible thing? This is the most wonderful thing that a person can come across and more ever you need not bother about the adding up of that extra cholesterol!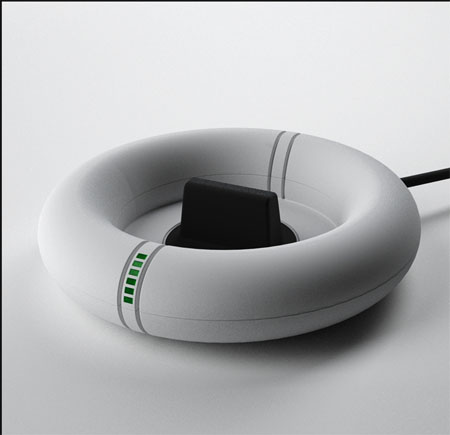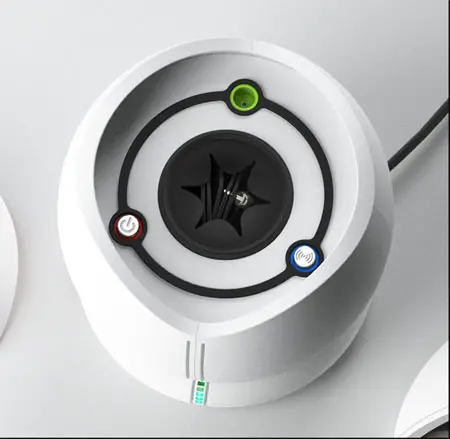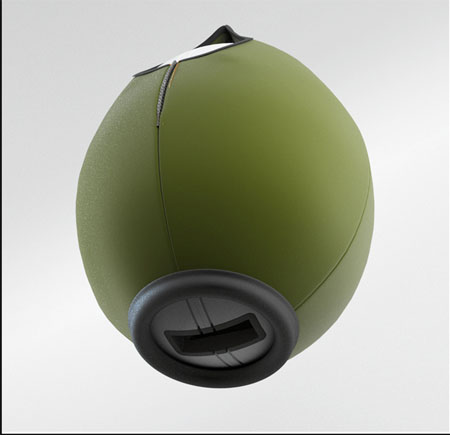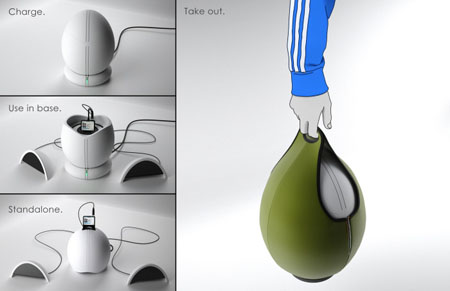 Designer : Nathan Gabriele
*Some of our stories include affiliate links. If you buy something through one of these links, we may earn an affiliate commission.