Tasked by Graphene Square, BKID has designed Graphene Transparent Toaster where you can make toast by sliding your bread slices between two transparent clamshell sides. Turn it on and watch as your bread turn to golden brown. It's a project that utilizes graphite sheet, called Graphene, which can reach up to 200-degrees Celcius in just 90 seconds. Graphene is a nanomaterial, an extremely thin layer of carbon arranged in a honeycomb-shaped lattice. This material has many extraordinary properties, it is 100-300 times stronger than steel, it is a great conductor of heat at room temperature, it is also the best conductor of electricity, and it is optically transparent.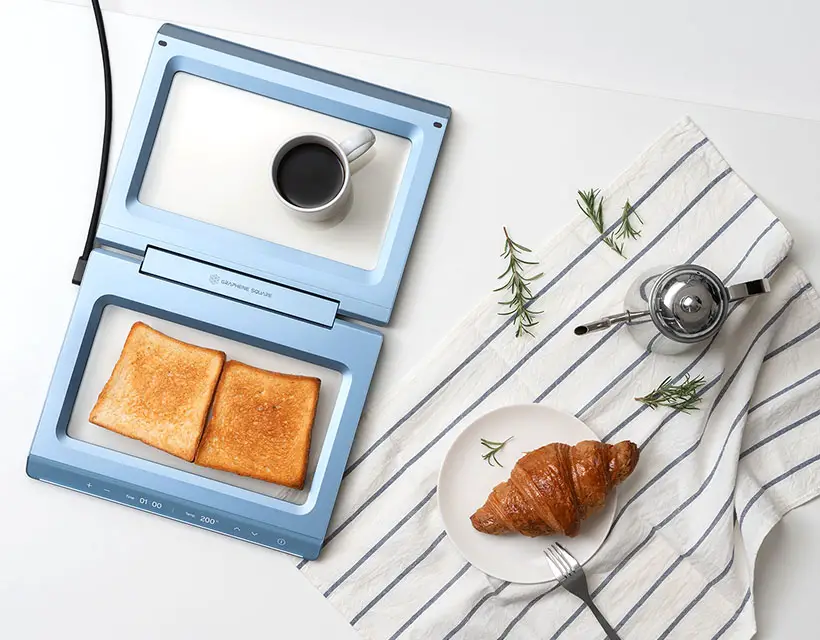 Graphene Transparent Toaster by BKID is a project that demonstrates how we can utilize Graphene to create a cooking appliance. It's a transparent grill that heats and cook your food, basically it doesn't just toast your bread, it also cooks your chicken, meat, or even boil water. What do you think? Do you want this kind of appliance to be built? Is it possible that Samsung might consider graphene as our future kitchen appliance? Let us know your thoughts in the comment below.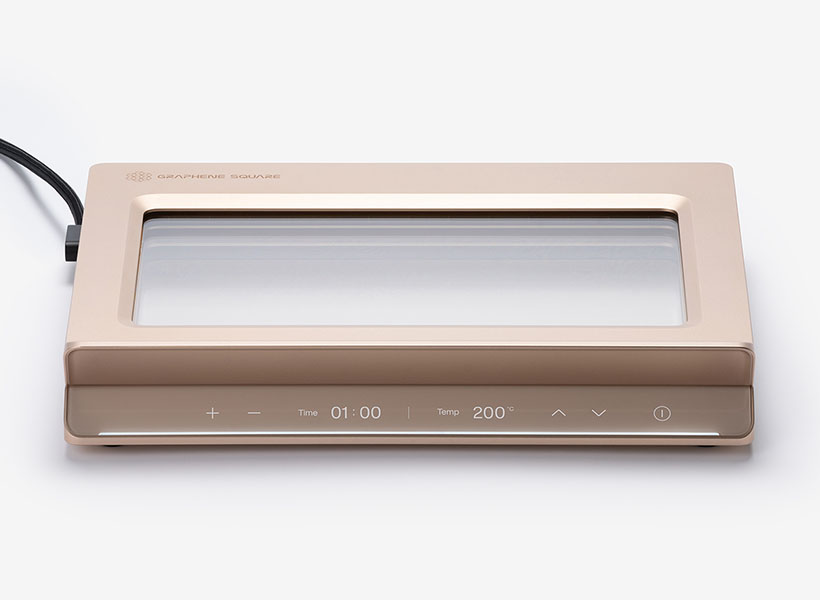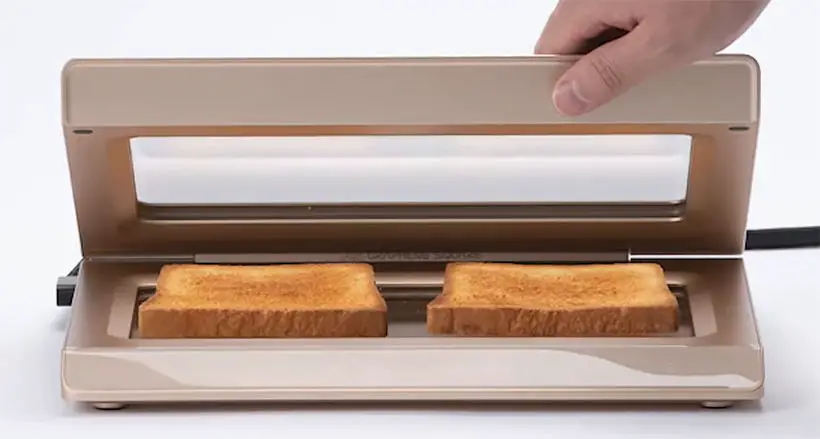 *Some of our stories include affiliate links. If you buy something through one of these links, we may earn an affiliate commission.