This time, DeLorean concept is not about a fictional past, DeLorean Omega concept is all about the future. It's a future vision of DeLorean design language for 2040, Omega blends the freedom of an electric powertrain with an off-road-racing attitude. It's a futuristic car on a large, chunky wheels and of course with a giant windshield that looks like extending from grille to taillights. When you see the car from the top, you'll see an hourglass-shaped body that looks elegant, athletic, and aerodynamic. It's certainly a complete departure from traditional automotive design, furthermore, this concept car doesn't even have side windows.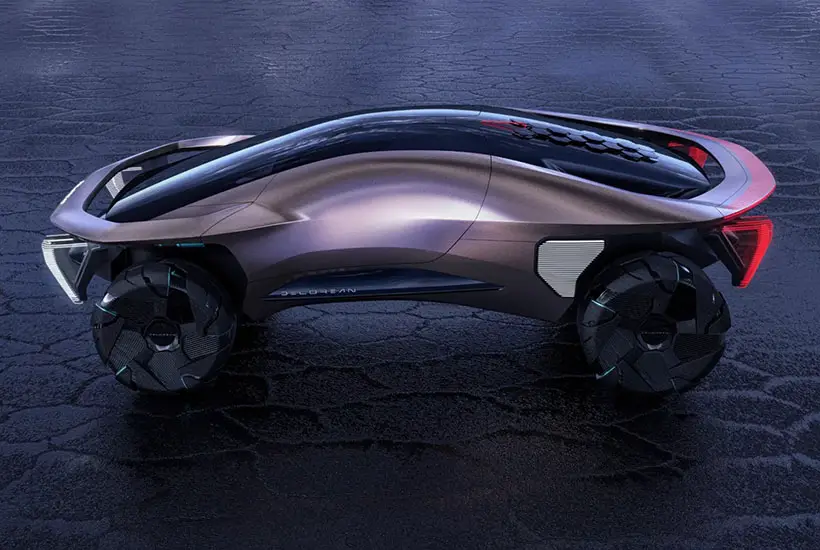 DeLorean Motor Company says that 2040 Omega concept takes its design cues from "baja-themed off-road racing", it means that this vehicle can withstand rough terrain and harsh weather conditions. It looks like a futuristic, rugged pickup due to its lifted stance and massive wheels yet its sleek styling also says high-tech future. The gull-wing doors are still there to continue DeLorean's iconic design which has been started since 1985.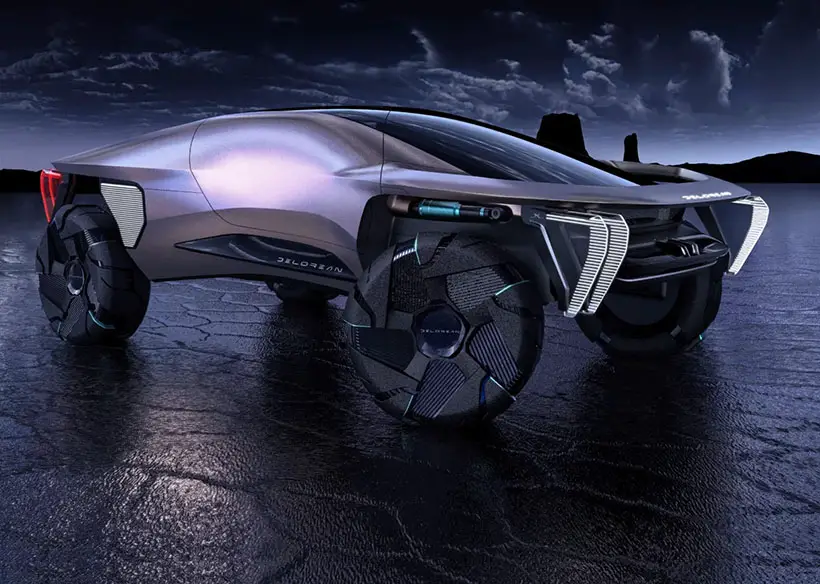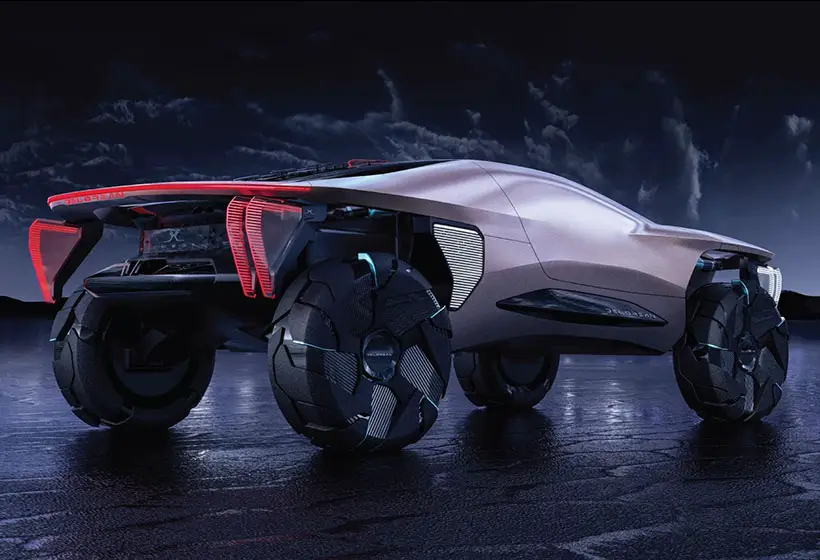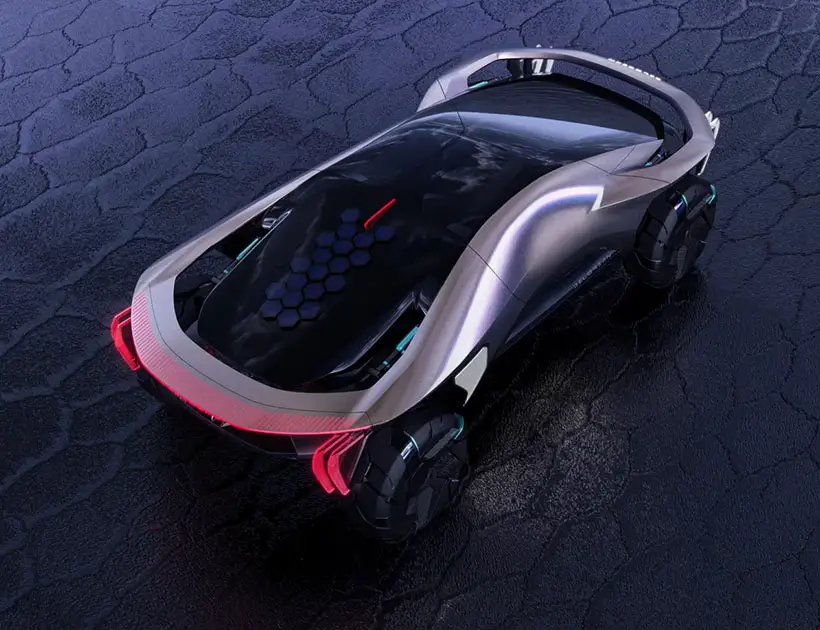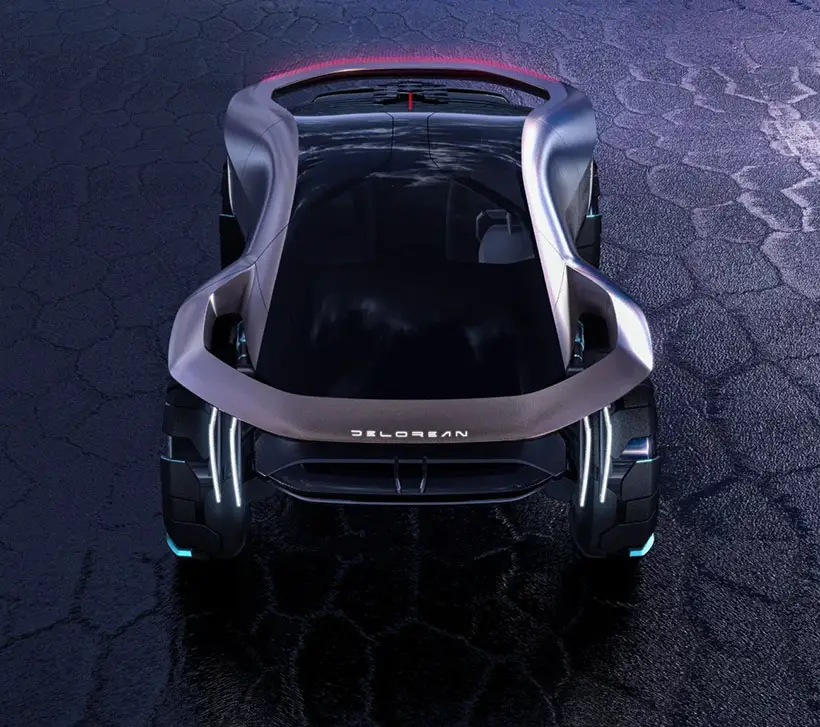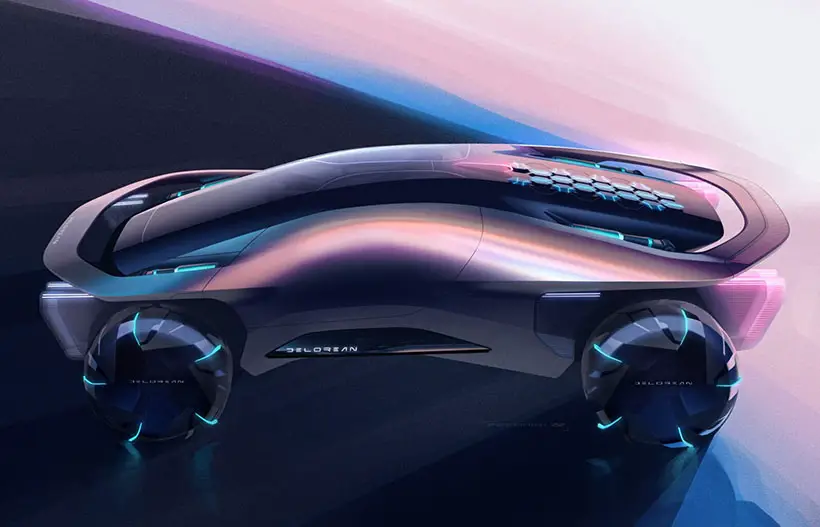 *Some of our stories include affiliate links. If you buy something through one of these links, we may earn an affiliate commission.