Embryon is a gorgeous 24-m translucent boat from Pierpaolo Lazzarini, the designer behind futuristic Stratosfera Acquatica Watercraft. Now, he released another futuristic-looking watercraft that features natural and fluid body design to deliver fantastic hydrodynamic results. Embryon Boat is claimed to have a top speed of 65 knots from its three engines which are powered by diesel and hydrogen respectively. In theory, it is also possible for this yacht to be configured to become an all-electric yacht with three 1260hp electric motors powered by hydrogen. The carbon fiber body makes this boat 30% lighter compared to other boats in the same category on the market.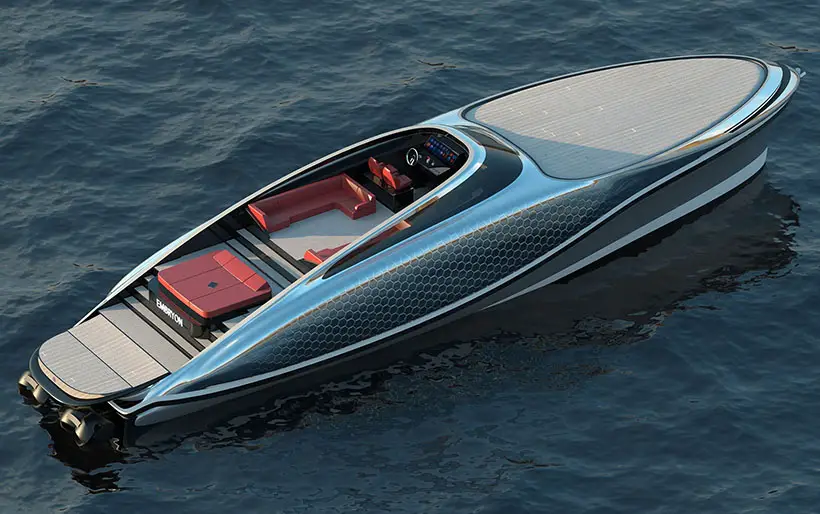 Pierpaolo Lazzarini has designed special photochromic system that is fused into the body where owner can adjust Embryon transparency of the midsection. The sun deck is designed with an L-shaped lounger on both sides and able to accommodate up to 10 people. It looks like this boat has just one master bedroom, but Lazzarini explains that it is possible the interiors to be configured to have up to three bedrooms.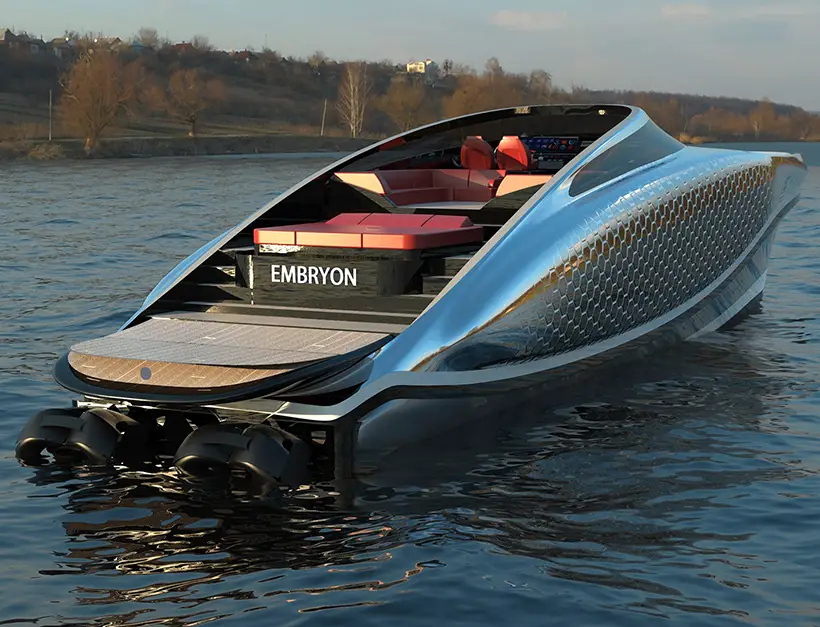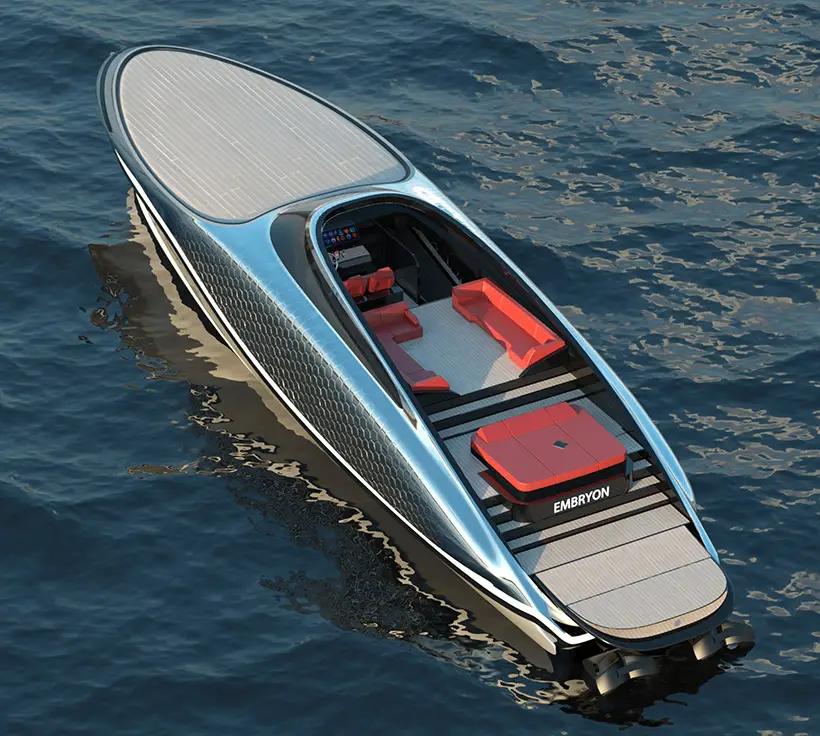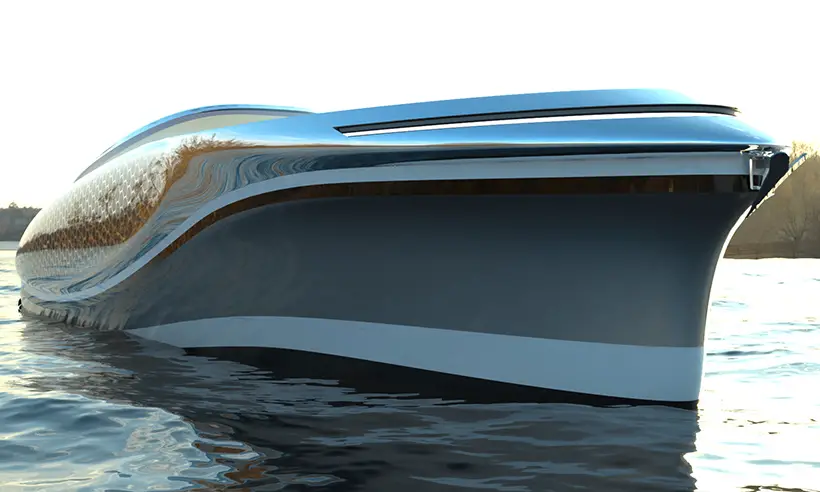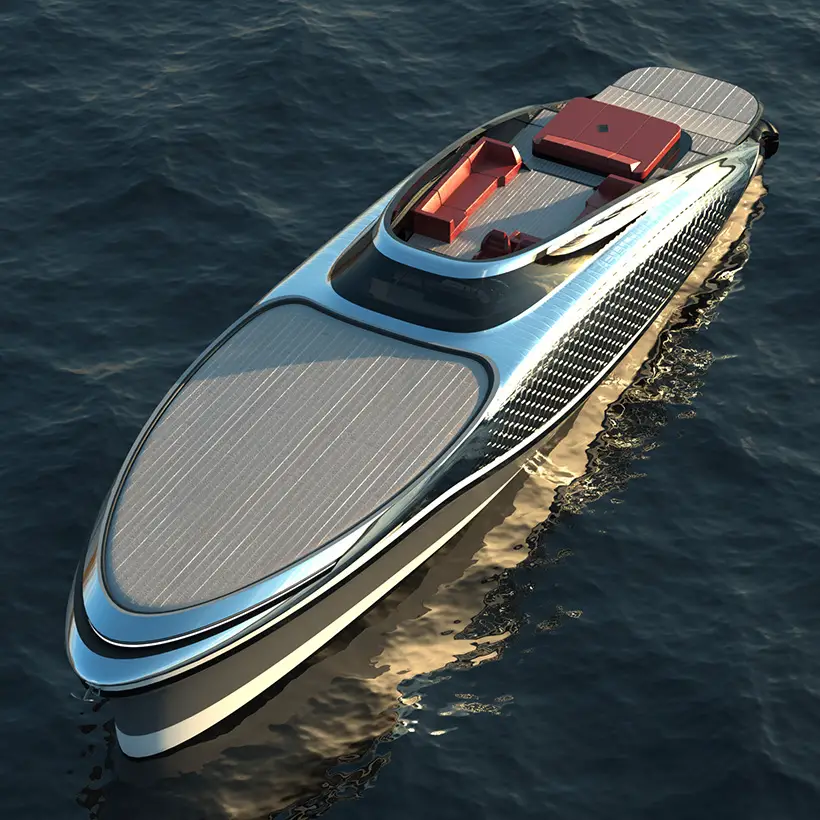 *Some of our stories include affiliate links. If you buy something through one of these links, we may earn an affiliate commission.