Arrow gas mask is a great protection mask during emergency when you need to escape from a burning building. Smoke and toxic gases are everywhere, this mask protects you completely and enables you to locate the nearest escape point faster. Smoke can get in the way people's vision, but this mask solves the issue by guiding its user to an exit point by pointing a laser-beam arrow sign.
This arrow gas mask is able to point you to the exit point because it has a USN (Ubiquitous Sensor Network) system that links to exit door, another arrow masks and rescuers. So, it doesn't matter if smoke gets in the way of your vision, the system of this mask still makes continuous communication between a rescuer and an escapee for rapid response. There's a drawstring below the chin of the mask, with one touch of your finger, it activates the mask's power supply and operates the RFID system to allow you to communicate with rescuers.
Designers : Prof. Jeon Sung-su, Prof. Kim Ki-Pil, Han Kyung-Chan, Kang Kyung-Rok, Kang Dong-Woo and Jeon Ji-Yong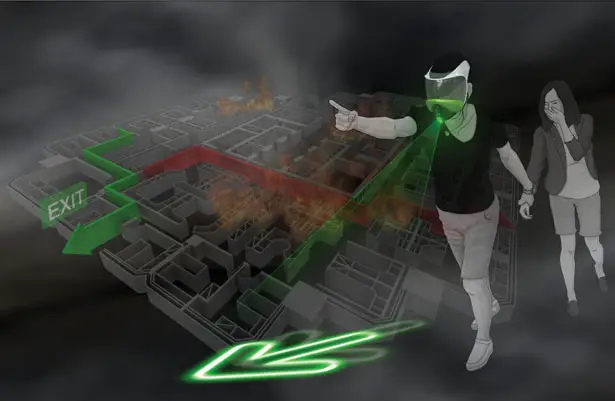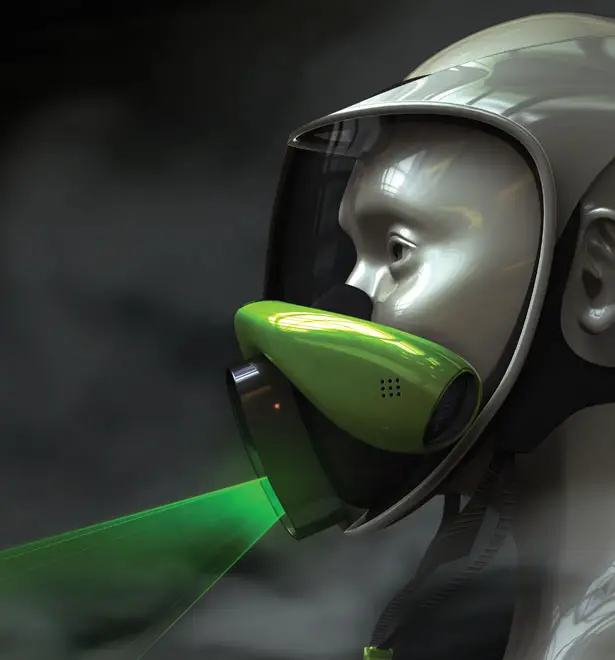 *Some of our stories include affiliate links. If you buy something through one of these links, we may earn an affiliate commission.