Withings releases a smart device that integrates activity tracker and watch: Withings Activite. It looks like just an ordinary watch at first sight, an elegant time piece with haute-couture design, but it is integrated with intuitive technology.
This watch aims to delight both fashion and technology community with its beauty and brains. Not only it features minimalist, beautiful watch, it also offers sophisticated activity tracker that monitors user's steps, calories burned, distance traveled, and sleep patterns. Nina Garcia, a Creative Director of Marie Claire Magazine, said that we could now see the world of fashion and technology coming together in highly creative ways, and currently Withings Activite smart watch was at the forefront of that change. We couldn't agree more with that.
From : Withings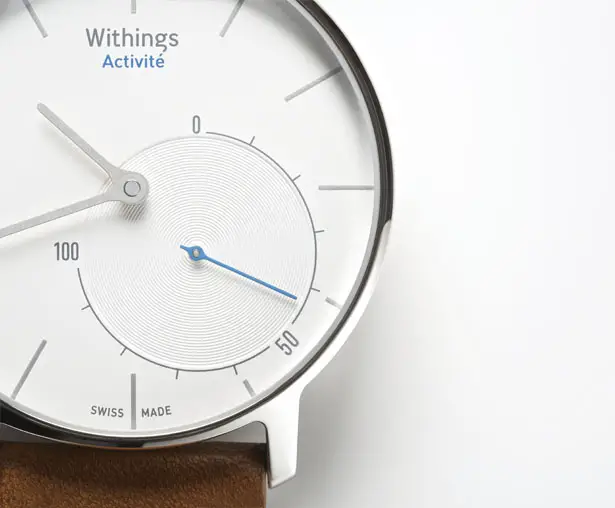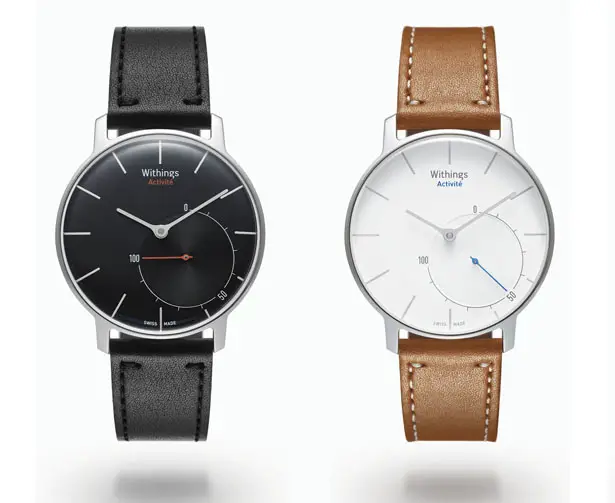 The mission of Withings is to inspire health, with this new product, the company have created a universally appealing tracker that benefits healthier lifestyles in chicly designed watch. Designed by designers in Paris and made in Switzerland, Activite is a contemporary reinterpretation of classical timepiece combined with elegant design and luxury materials. It's a premium timepiece that features the classic round face with traditional analogue display, those 2 hand dials show you about the time and the sub dial provides you with information of percentage progress against specific activity.
This watch features Connected Movement, a time mechanism certified for its procession and long term accuracy, it connects to iOS devices via Bluetooth low energy and will automatically update when user change time zones. No buttons on the watch, user can simply tap to change between modes.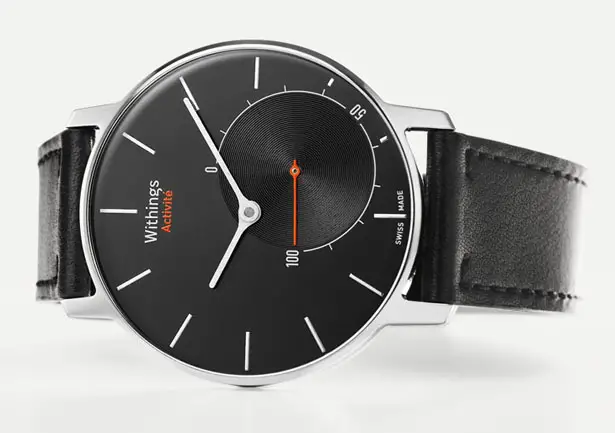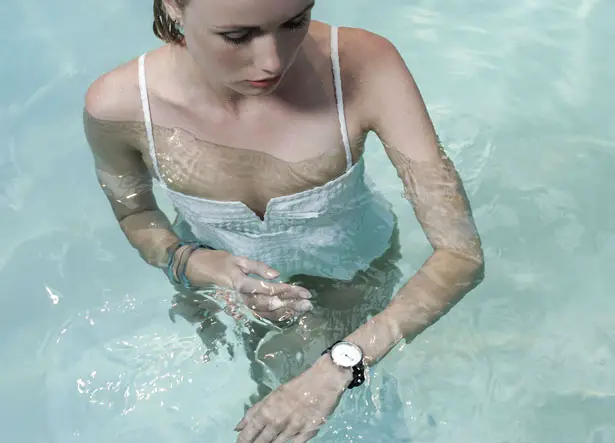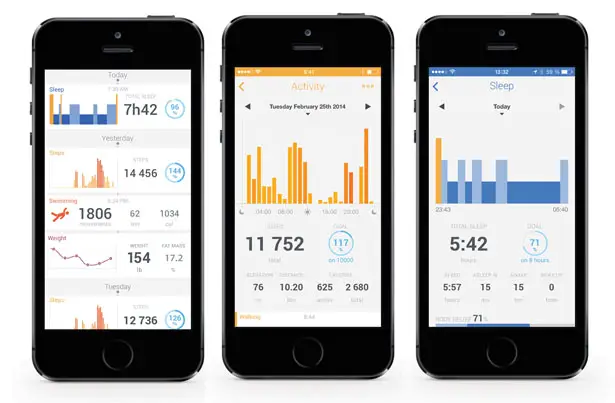 ---
Audi has envisioned two vehicles for the future generations who will born into a complete digital environment with autonomy far away from today's vision.
Audi eSpira: The Aspiration – This is the most uncompromised form of Audi, acts as an extension of the driver's body. It utilizes next generation automobile control logic to transform the driver's every movements and gestures into driving command.
Audi eOra: The Essence – This is an extremely efficient and dynamic sport vehicle that will be a dream of every young and adventurous individual in future. It uses the same control logic of eSpira and can carve the roadscape like a downhill skier with great accuracy.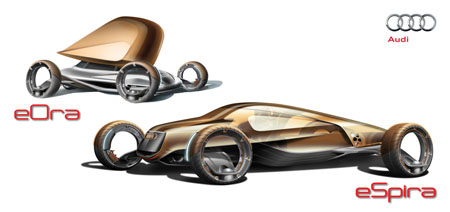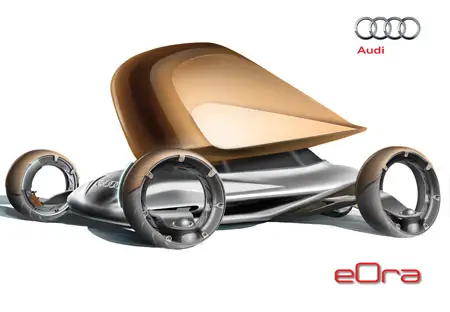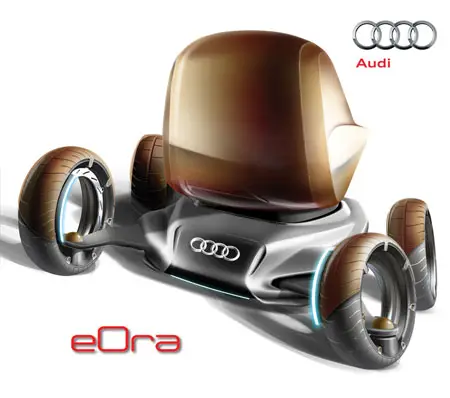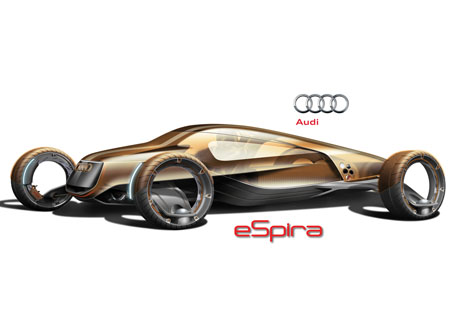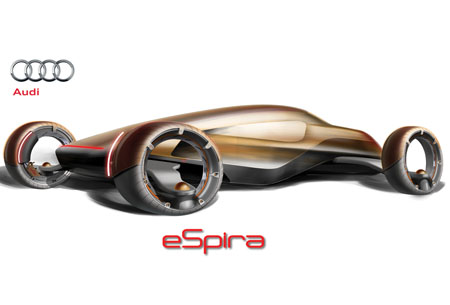 (Click the image for bigger view)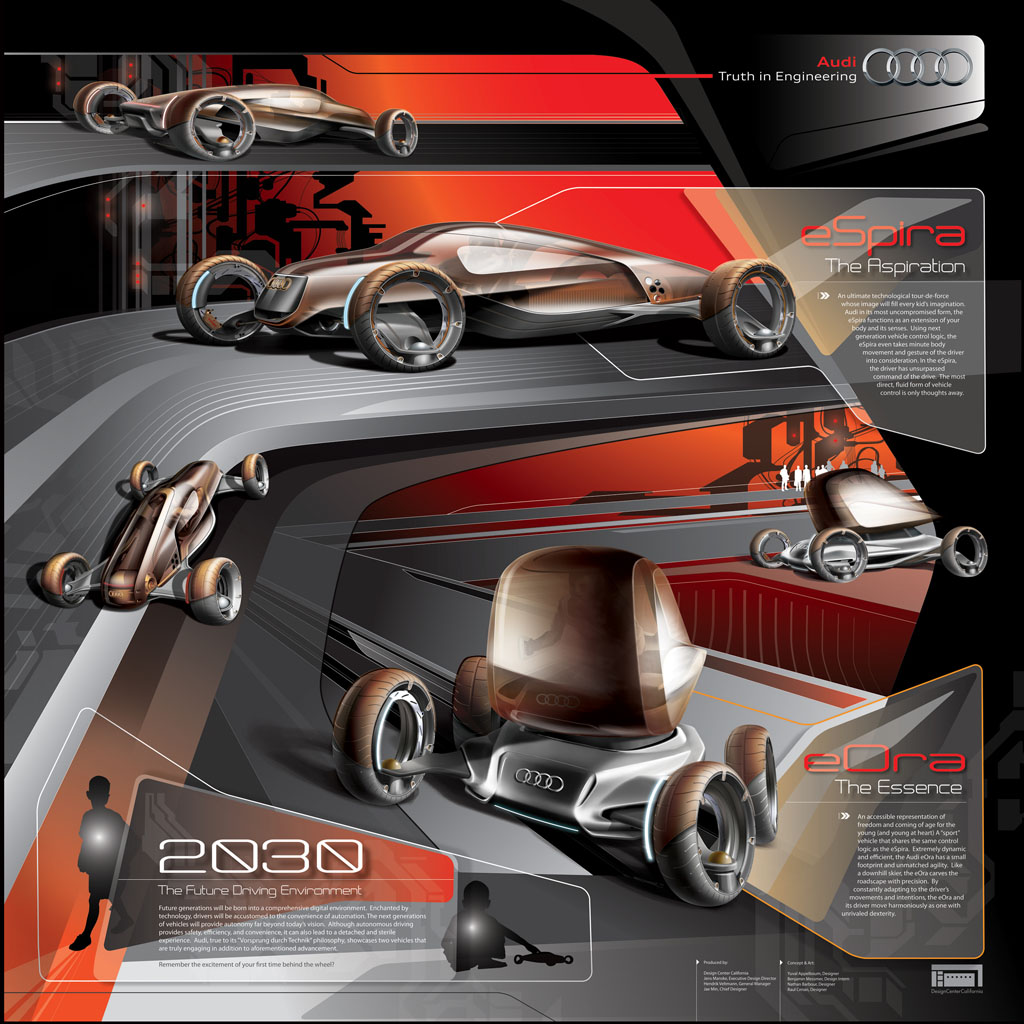 Designer : AUDI
---
Another innovative design concept from Nokia, the morph concept. Featured in The Museum of Modern Art ?Design and The Elastic Mind? exhibition, the Morph concept device is a bridge between highly advanced technologies and their potential benefits to end-users. Developed by NRC (Nokia Research Center) in collaboration with the Cambridge Nanoscience Centre (United Kingdom), Morph is a concept phone that using nanotechnology which enables materials and components that are flexible, stretchable, transparent and remarkably strong. Users should be able to transform their cell phone into different shapes.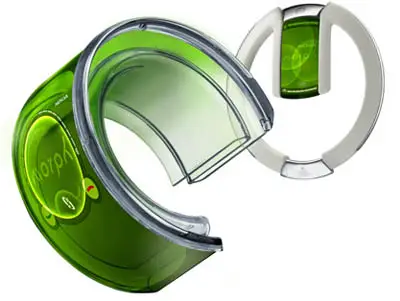 From the website :
"Morph concept technologies might create fantastic opportunities for mobile devices: * Newly-enabled flexible and transparent materials blend more seamlessly with the way we live
* Devices become self-cleaning and self-preserving
* Transparent electronics offering an entirely new aesthetic dimension
* Built-in solar absorption might charge a device, whilst batteries become smaller, longer lasting and faster to charge
* Integrated sensors might allow us to learn more about the environment around us, empowering us to make better choices"

We probably see this technology another 5-7 years in the future, by using nanotechnology, hopefully can lead to low cost manufacturing solutions and the possibility of integrating complex functionality at a low price.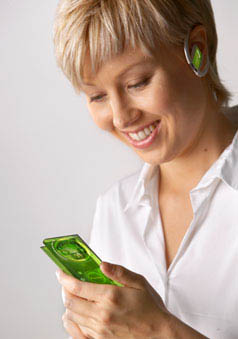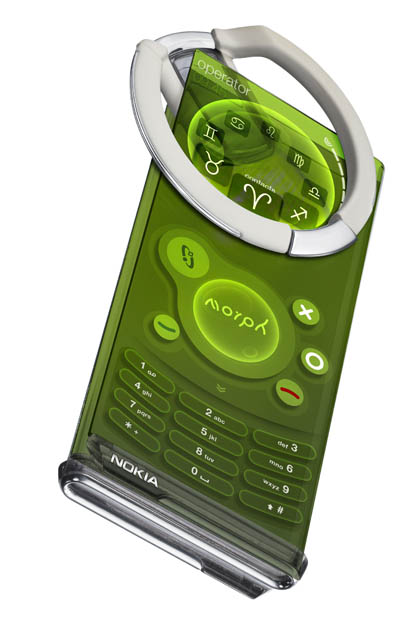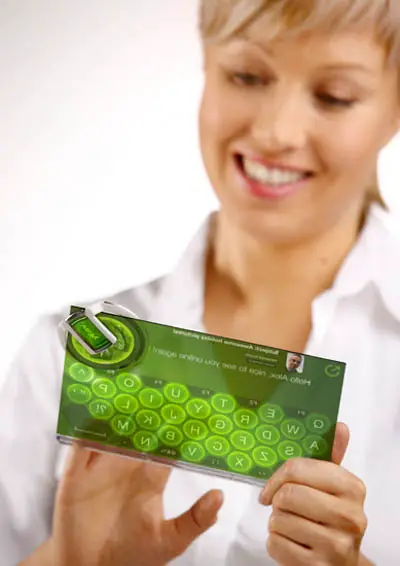 Source : Nokia
---