It is nice to see big auto manufacturers vision of future highway patrol, this time the concept comes from BMW Group DesignworksUSA, E-Patrol. It's a human-drone pursuit vehicle for Los Angeles in 2025. Based on their research, they predicted that the street of LA would become more crowded with faster and eco-friendly vehicles, thus making a team of patrol officer is highly required to keep the safety of the highway. The design focuses on modular structure and drone technology to improve both teamwork and accessibility. The main structure of E-Patrol can deploy 3 drones, so in the case of a pursuit in heavy traffic areas, patrol officers sitting in 2-passenger main structure can deploy a flying drone or a single wheel drone to chase the suspect while reporting real-time data to the main structure.
Designers : Jose Casas and Won Awe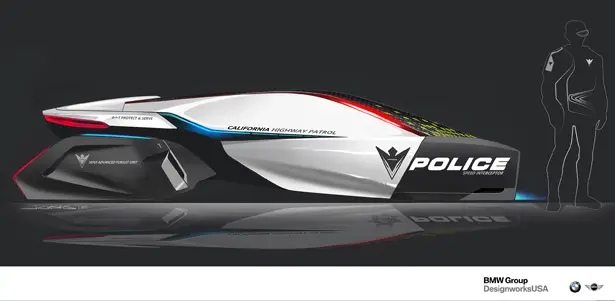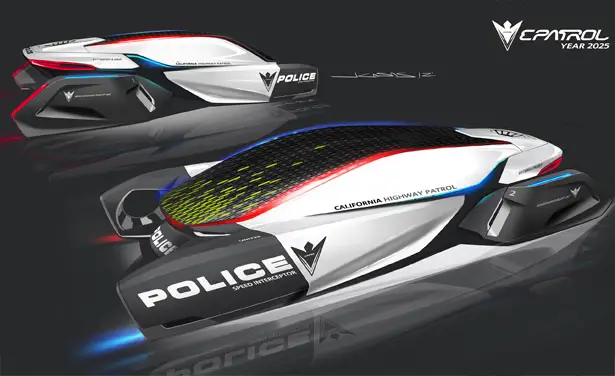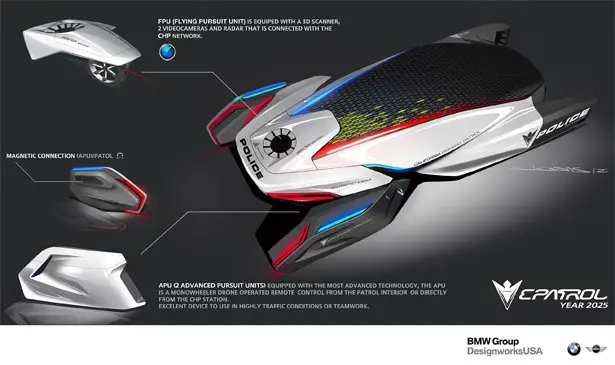 Click above image for bigger view
Click above image for bigger view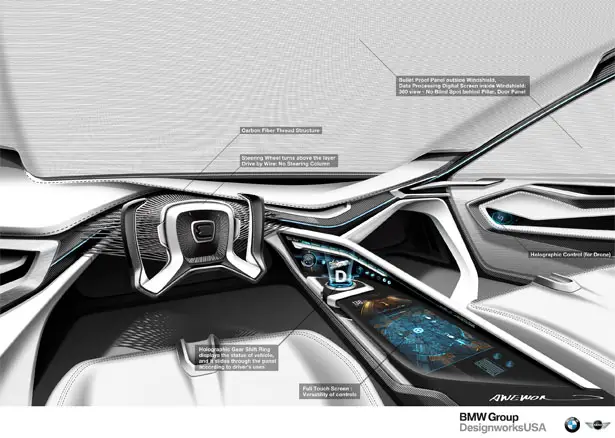 Click above image for bigger view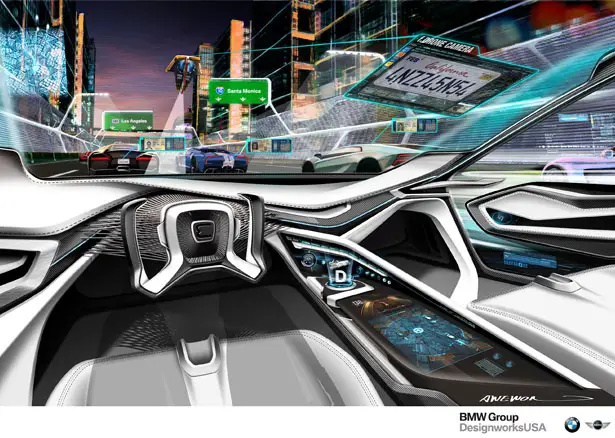 Click above image for bigger view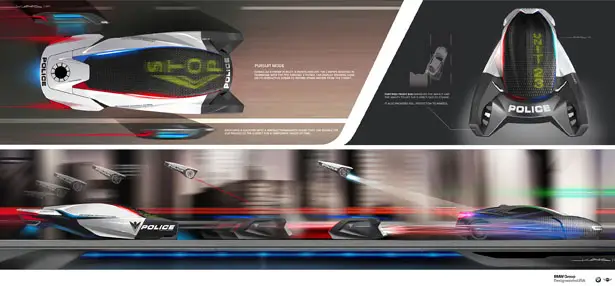 Click above image for bigger view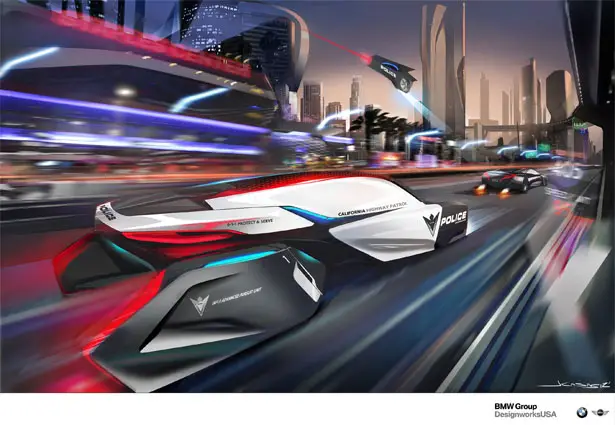 ---
The Targus Helix backpack is a versatile backpack designed for teenagers and young creatives. Just to be clear, this design is not officially from Targus, it's only a concept proposal for the company. Although Targus is well known across the business consumers, consumer insights showed that Targus lacks recognition in the younger generation. The concept is a minimal approach to the brand capitalizing on the straps and integrating them into the body of the bag, relocated zipper to the side for faster access to your content, adding a hoodie to tie into the lifestyles of the younger generation (image and status), and features a hard outer shell and soft neoprene inner shell with padded ABS protection around your laptop (something not found in current laptop bags.
Designer : Abraham Peter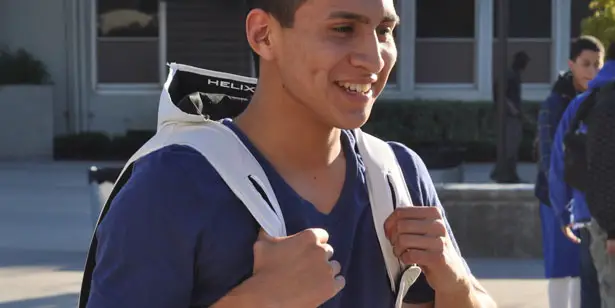 The color scheme is meant to eliminate all the visual noise found in bags now and is there as a blank canvas for the user to be creative and mark, draw, and customize to their liking. In order for Targus to become a leading brand, it should not rely heavily on mass distribution and should focus on creating meaningful products that cater to younger generation such as Targus Helix backpack.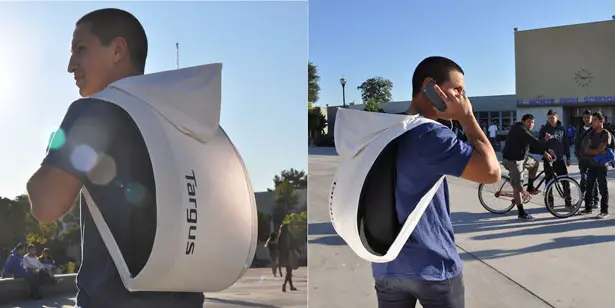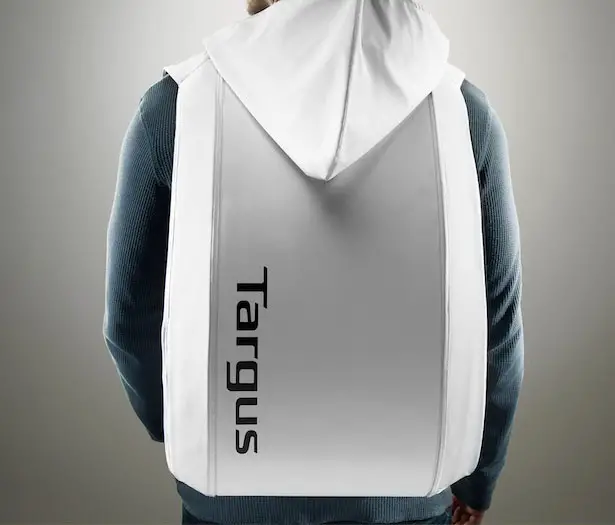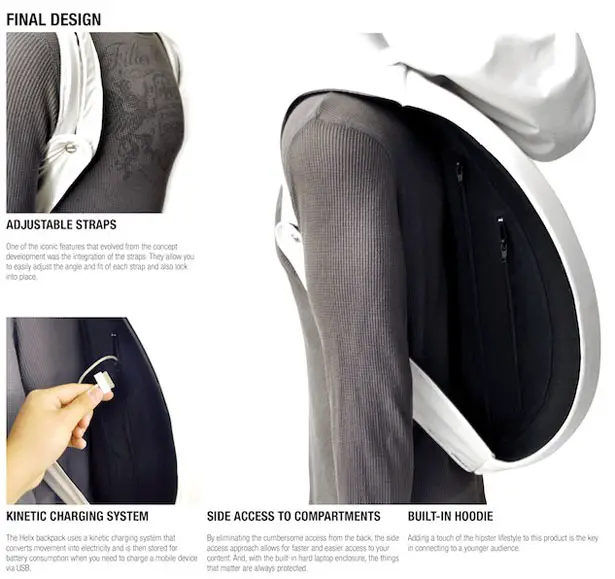 ---
"Zero Gravity Tour" was designed by Indian based designer Riten Gojiya as the answer to the challenge of "vision of a modern European city and its inhabitants in the future". It looks like giant hovercraft but instead of moving on water, it flies. This concept has won the first prize of Dassault Systemes Design Challenge 2012. This futuristic transportation was inspired by the city of Prague and its people, its simplicity, uniqueness, utility and aesthetic quality has made this concept won the competition.
Designer : Riten Gojiya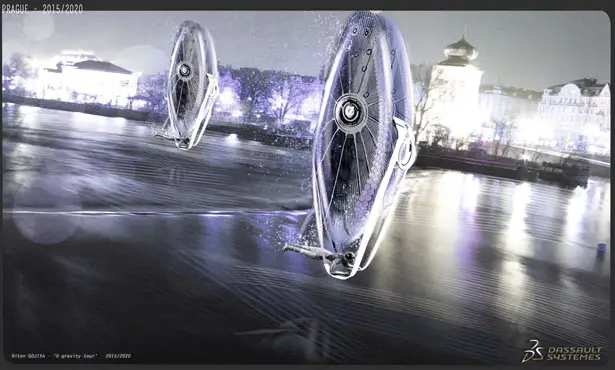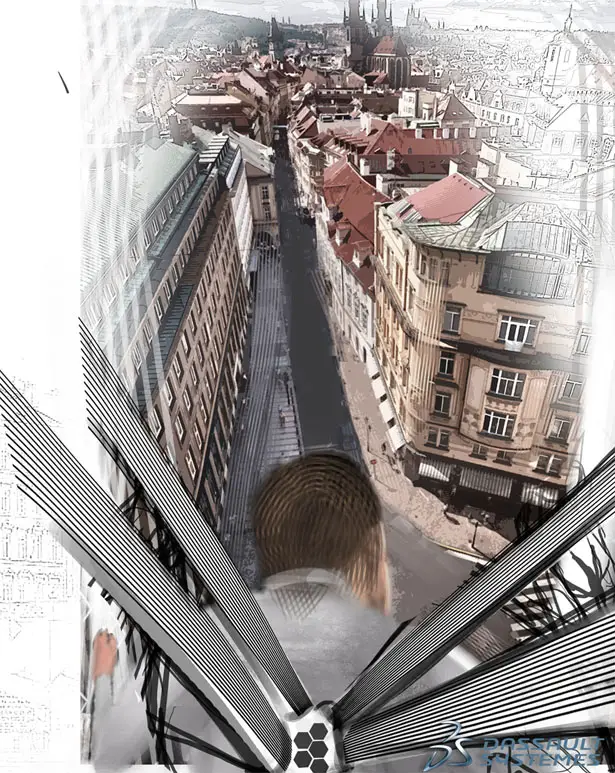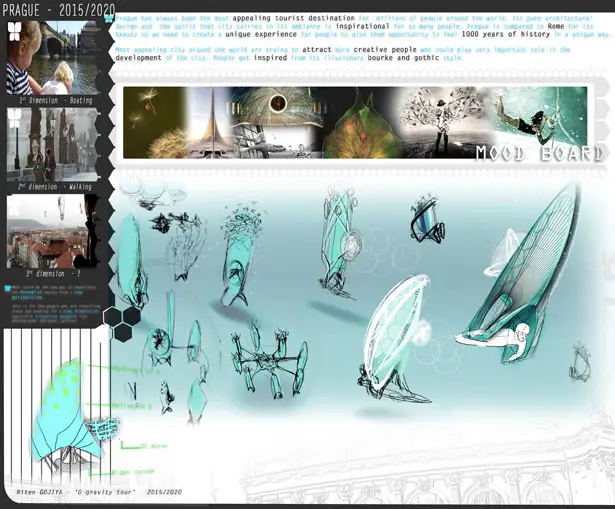 Click above image for bigger view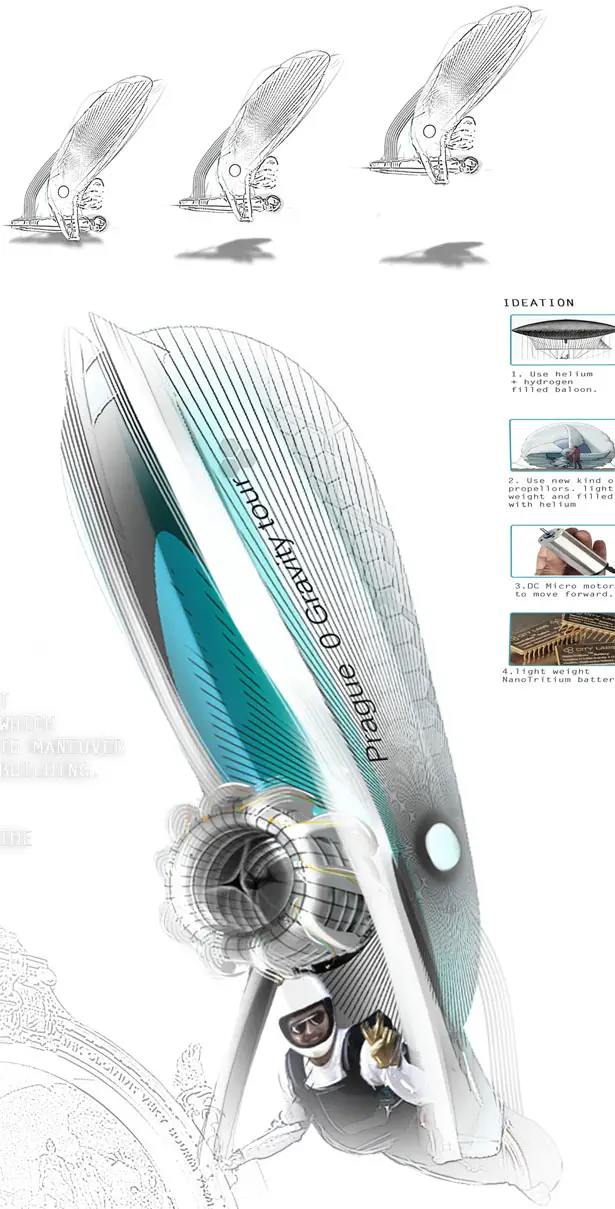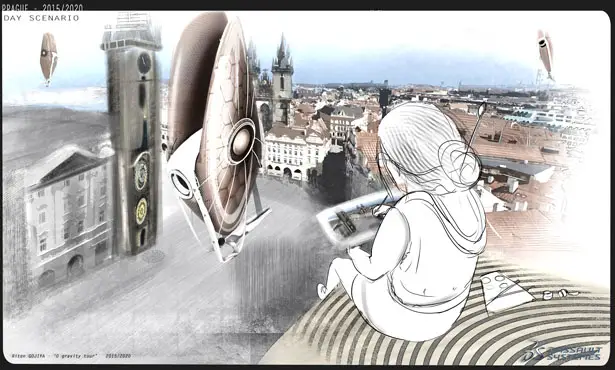 ---