We are living in a world of exclusivity and uniqueness. There is nothing better that can give you a kick than the fact that you own a piece that may be a select few own in this world. On the lines of this exclusivity comes the Touch Diamond Smart phone. Designed One & Co based in San Francisco in collaboration with Taiwan based HTC design team.
Together they have created design that celebrates the rich, innovative user interface using a disciplined, geometric form language thus ensuring the viewing content in a clutter free environment. The irregular back facet is a trend which can be seen in the recent contemporary furniture and architecture providing a highly recognizable design element.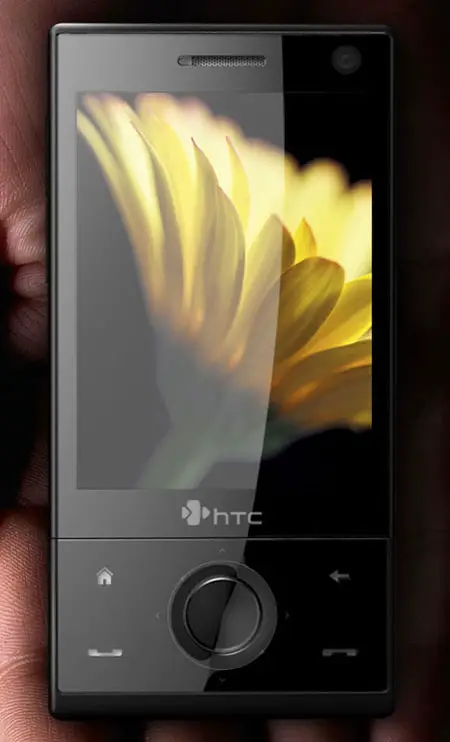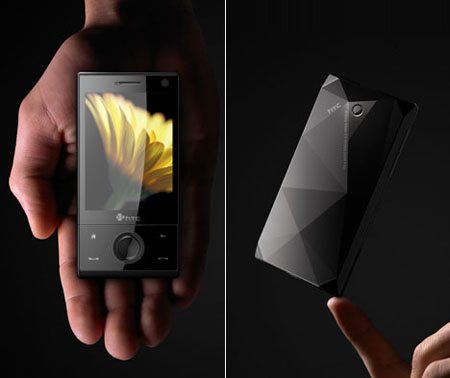 Since the smart phone market is expanding at a phenomenal rate, HTC is trying to meet this demand so that it can take the internet mobile to the consumer. Also it is expanding the services to include environment, advanced fun communication. Also the exclusivity factor will be played upon to play with the ego of the customer. This new target segment is reflected in the design of the Touch Diamond and thus establishes HTC as a leader on the marketplace.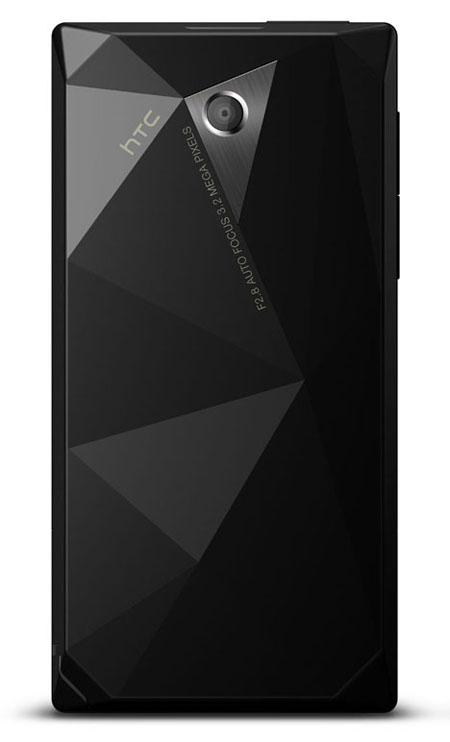 Designer : One & Co via Core77
---
Most campervans are usually bulky and not easy to navigate. This Compact Camper Van design tries to change the scale of the traditional camper van yet still provide the user all the essential facilities required for short stay coastal breaks. The asymmetrical body design was inspired by 1950's Hot rods and luxury yachts. This campervan features hydrogen power train, drive-by-wire, and a clam shell extending canvas roof to create unique atmosphere in the vehicle.
Designer : John Bridge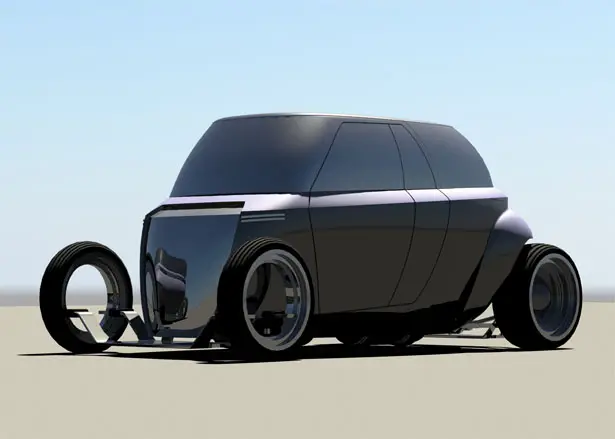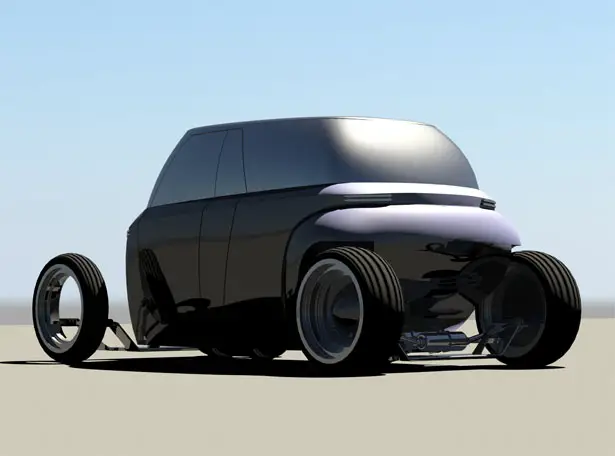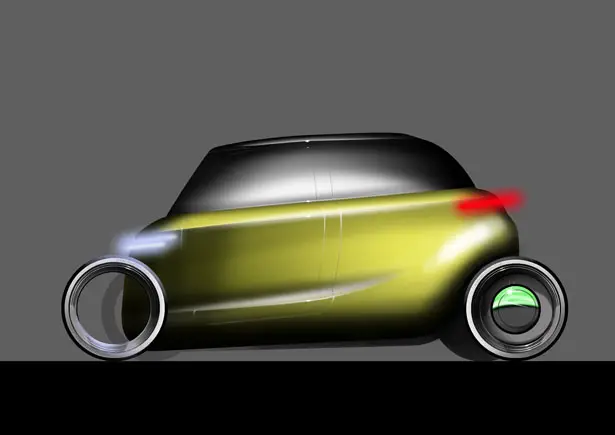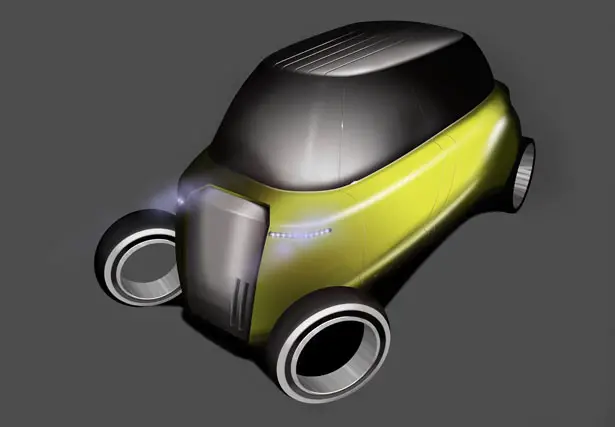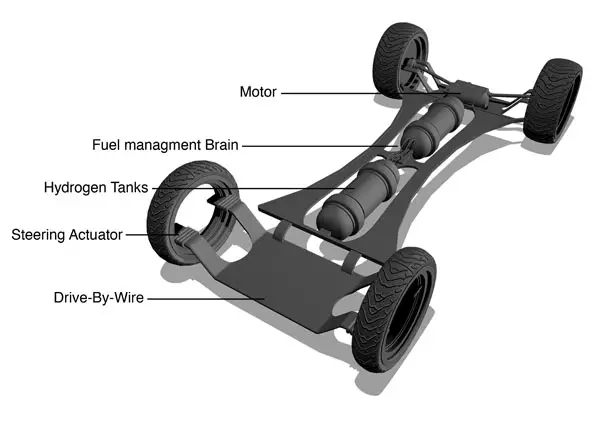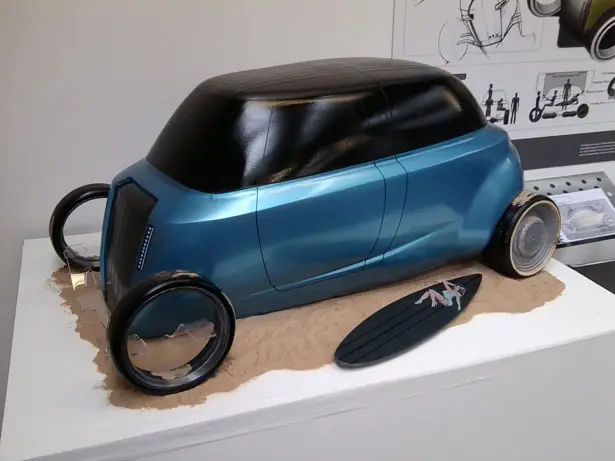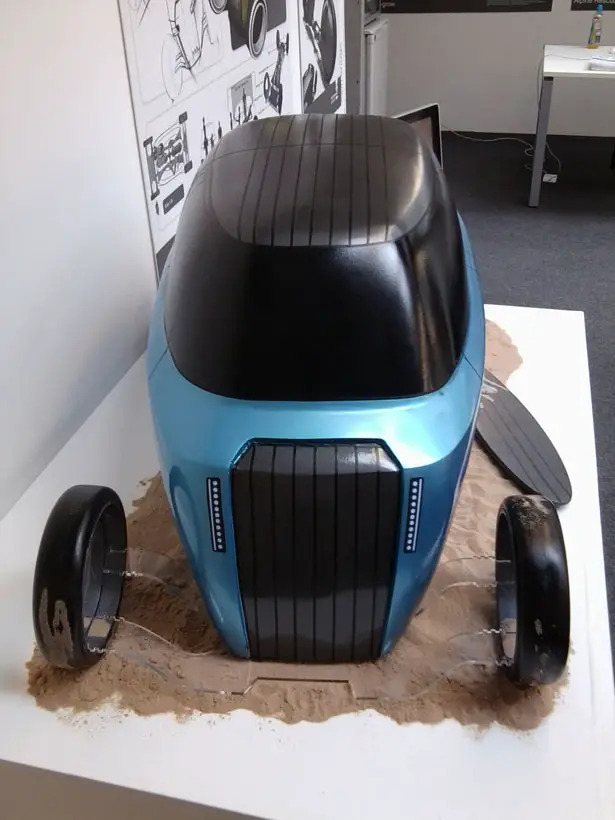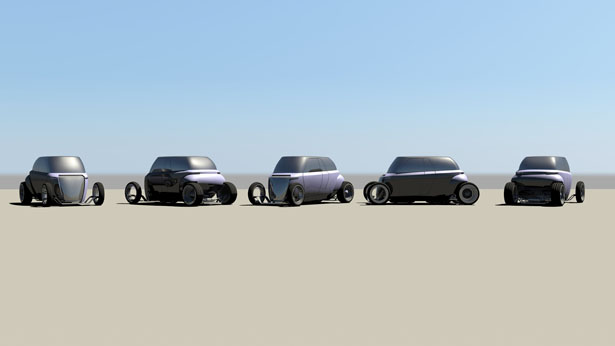 Tuvie has received this project from our 'Submit A Design' feature, where we welcome our readers to submit their design/concept for publication.
---
Modular earphones concept from Krisztián Griz is pretty unique. It boasts interchangeable parts to allow you modify these earphones to suit your needs. You can read the explanation using designer's own words here:
During my internship I could pick a conceptual project I found interesting, and to try and come up with something worthwhile. My earphones recently died because of contact issues in the cable, I replaced them but was a bit disappointed by the quality of the new ones, so I wanted to design earphones that solve the cable problem altogether. I set to sketching out a couple of forms, and having some prior aesthetic language in mind, I quickly came up with a shape I liked.

After this I synced the style to a couple of images that inspired the design to some extent, such as the Norman Foster's Millau Viaduct Bridge in France, and Santiago Calatrava's Alamillo Bridge in Spain. Both these represent detail focused, structurally elegant work, something I was striving for during this project. I tried to sketch out all the details beforehand, and only build the 3d model in Solidworks, however I could not help refining the design. Sometimes it is indistinguishable from the sketch, some¬times only the basic principal is kept, and the whole design reworked.

I consider this project rather conceptual, mainly because I thought about having a detachable cable system which would allow easy reparability with interchangeable parts and would feature bluetooth wireless connectivity for times when the earphones aren't physically connected. This would need a battery, and some electronics which would have to get significantly better and smaller for the design to work. I also designed a charging station, seen here on the far right, which mimics some of the aspects of the bridges. The earphones also feature a microphone each, and led status lights, but otherwise the design is kept clean and simple.
Designer : Krisztián Griz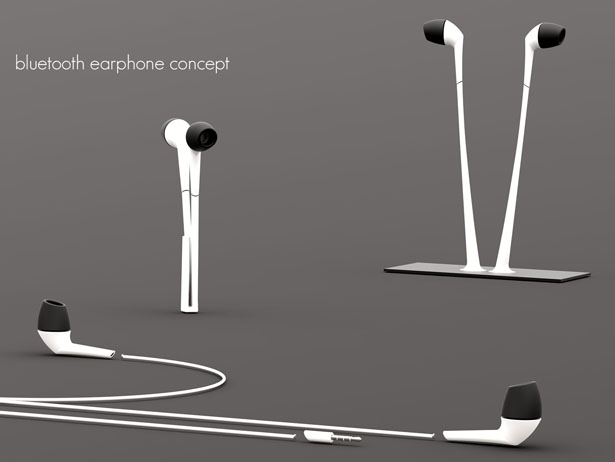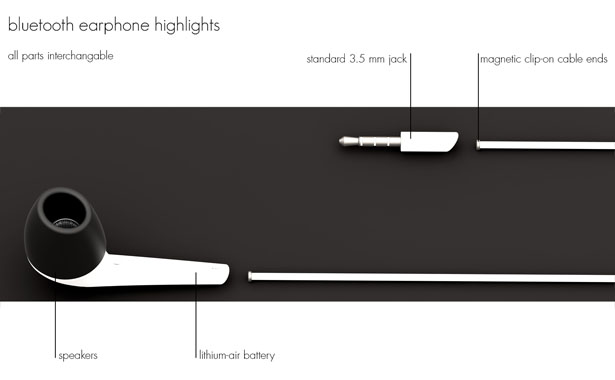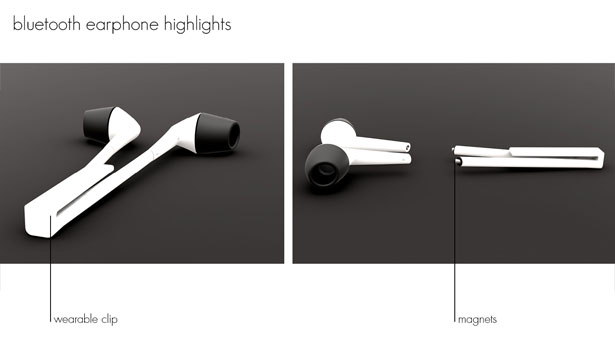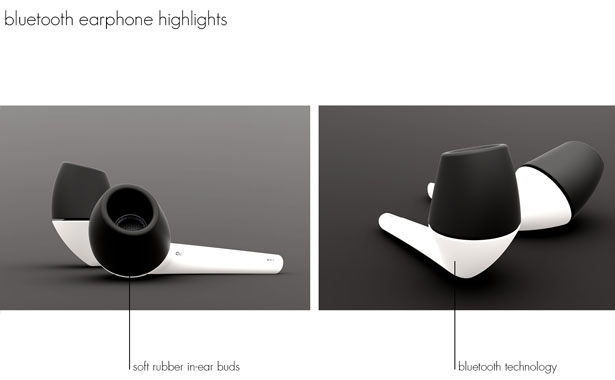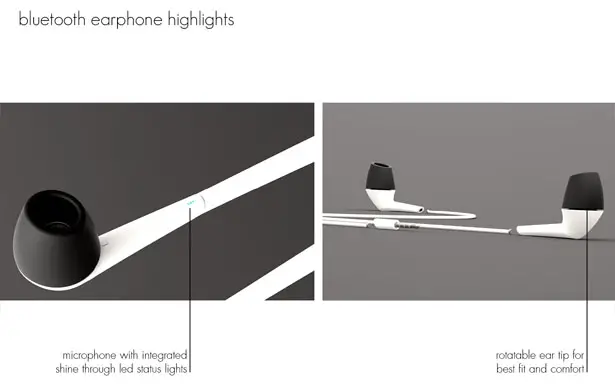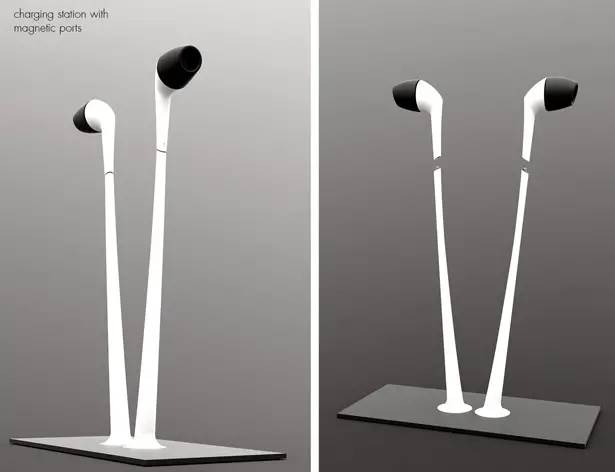 Tuvie has received "Earphones concept" project from our 'Submit A Design' feature, where we welcome our readers to submit their design/concept for publication.
---