Maxie Pantel has designed an eye-catching mobile phone concept. This design revolves around the charger unit. The eye-catching opening in the middle fulfills two functions: storing the phone and charging it. ETNA fits onto an adapter which is plugged directly into an electrical socket: the phone is charged via induction and an illuminated, colour-coded ring on the charger adapter shows the respective charging status. The mobile charger adapter is used to ?hang up? the phone, lending the mobile phone a permanent place in the apartment or office. With the help of the charger unit ETNA can easily be incorporated into daily tasks and routines. Hanging the mobile phone on the charger unit becomes a daily ritual, similar to hanging keys on a key hook.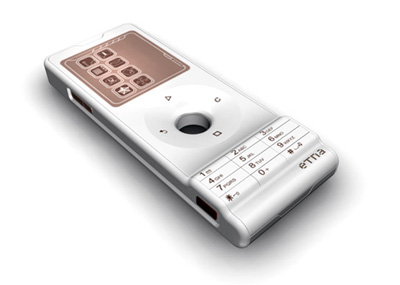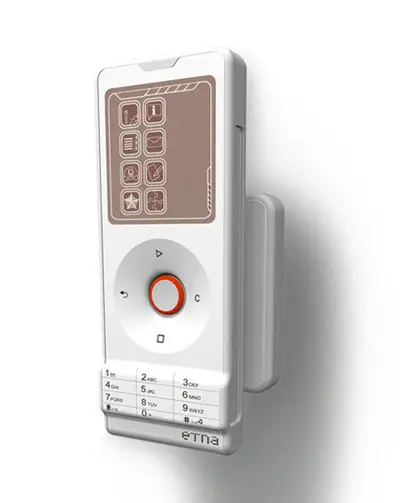 Designer : Maxie Pantel
---
RAAL-Requisite is an international audio partnership, presents their most superior omni-directional speaker system, the Eternity, an edgy art work that aims to bring perfect sound for your living room. The advanced loudspeakers of RAAL by Aleksandar Radisavljevic and Danny McKinney's Requisite Audio Engineering of California has combined their expert knowledge on the field of ribbon loudspeaker production and sound engineering to create this supreme product. Eternity is able to produce even the smallest effect of undistorted quality sound as true as the original musical piece and can match with your living room regardless of the shape or size of the room.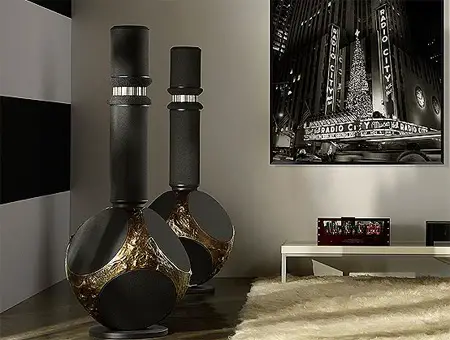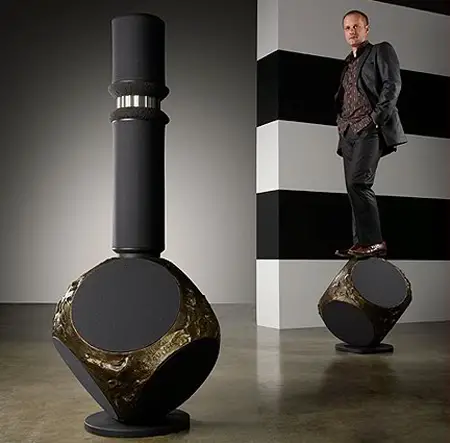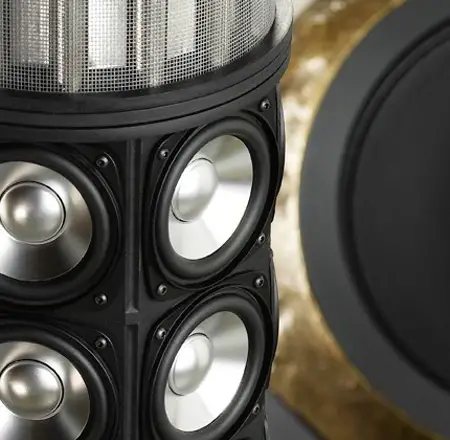 Designer : Raal Requisite
---
Varibike offers you a full body workout when cycling, it guarantees you great drive power and variety. What makes this bike different? Well, it makes steering just as accessory instead of necessity, you can turn the bike simply by leaning your body, it will go safely and accurately to the direction indicated with your body movements. It offers you different experience that you will want to do it over and over again. Say goodbye to boredom!
When you cycling with Varibike, the bike is propelled forward by opposed parallel motions, the same motions that you do when walking or swimming. Therefore, cycling with this bike feels really comfortable and natural. On the other hand, by using opposed parallel motions to propel yourself forward means you either pushing or pulling your arms and legs muscles which are linked to upper body musculature. This means not only you use muscles of you arms and legs, you also exercise chest, shoulders, back, and torso area. This bike trains your whole body in effective and fun way.
From : Varibike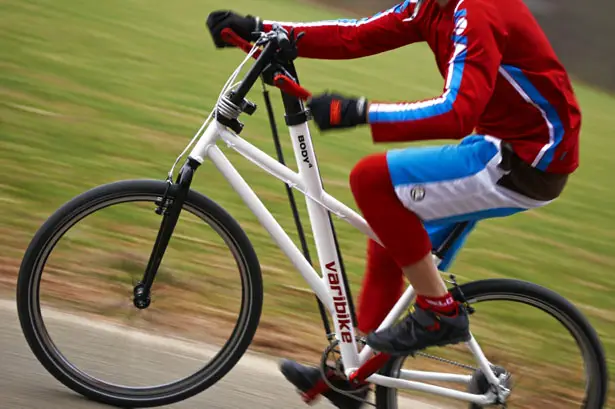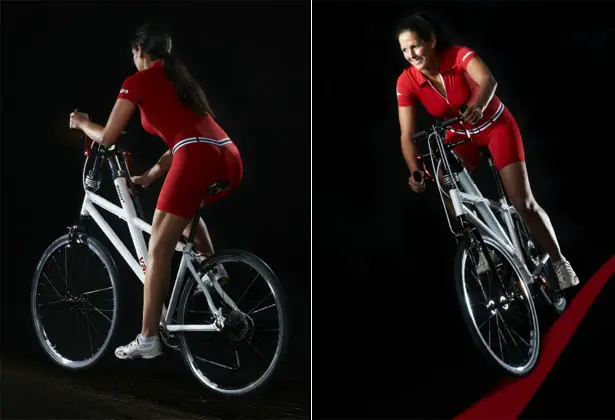 Based on scientific US study that showed maximum power output can be increased by more than 30% using combined arm and leg cranking, this bike features both leg-powered drivetrain and a handlebar set of cranks. You can ride this bike by pedaling with your legs or arms where the arm power is transferred from cranks down to main drivetrain through rubber-sheathed chain drive.
Feel the freedom to change your upper body's position by repositioning your hands, you can always get the power whether you're riding on a bumpy track or the road.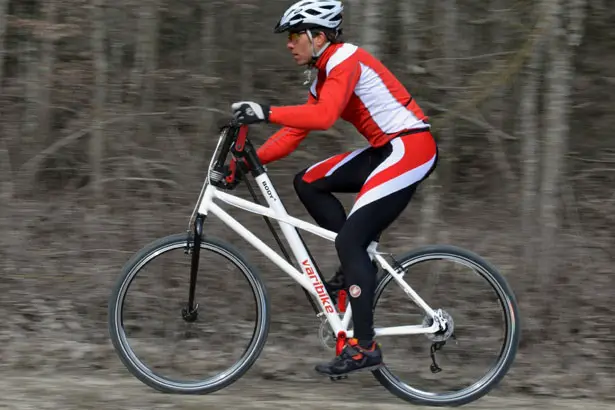 ---