Everyone enjoys the warmth of the sun, however there are times when the sun is just too hot that you have to use the curtain to block the heat. Designed by Lim Wan Xuan and Jane Tang Xueling, Eco.Leaf is an innovative solar curtain or solar light that you can use to block the heat from entering the room while at the same time use light energy to generate electricity. By having the curtain down, the room will be dark that you should use indoor lighting. This is where Eco.Leaf can help you save the electricity.
Designers : Lim Wan Xuan and Jane Tang Xueling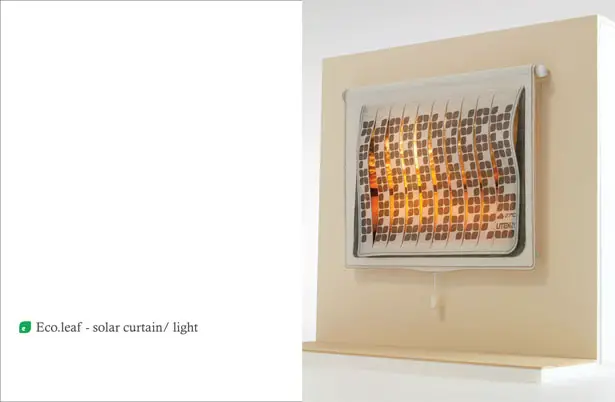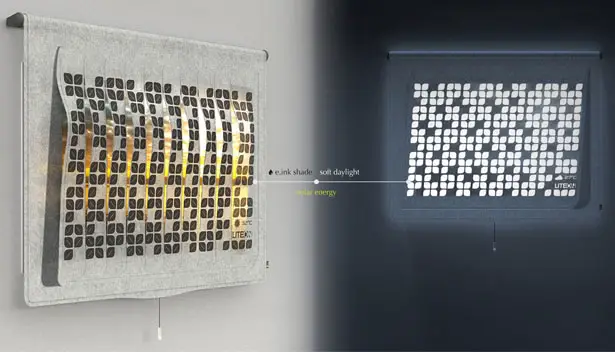 Aside from providing shade, Eco.Leaf can also provide soft light and ventilation in environmentally friendly way. By taking advantage of the sunlight, this solar curtain acts as natural window light that you can use to light the room. The design of this curtain is also simple and pretty intuitive, it promotes mass adoption of green energy in your home. Since this concept is based on proven technologies such as OLEDs and solar cells , therefore we are pretty optimistic about the chance of Eco.Leaf to become reality.
It's not going to be your other typical bulky solar panels, Eco.Leaf simplifies the complicated technology of solar panels and incorporate functional shade and lighting into functional home device for everyday use. Eco.Leaf solar curtain is a simple, smart and green technology to enhance your life.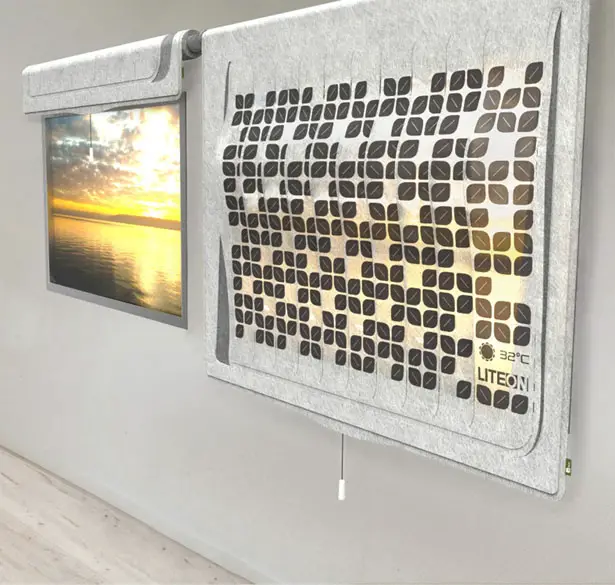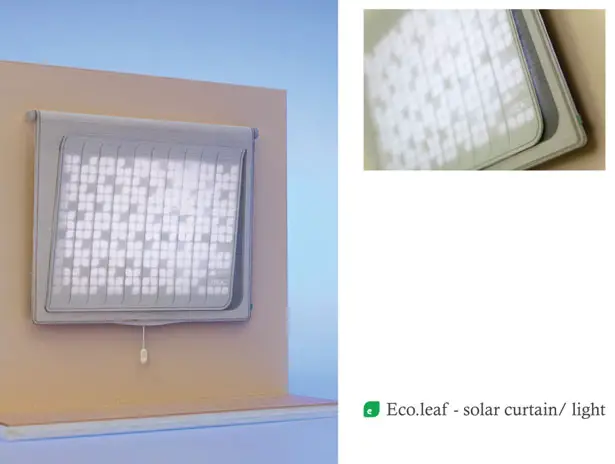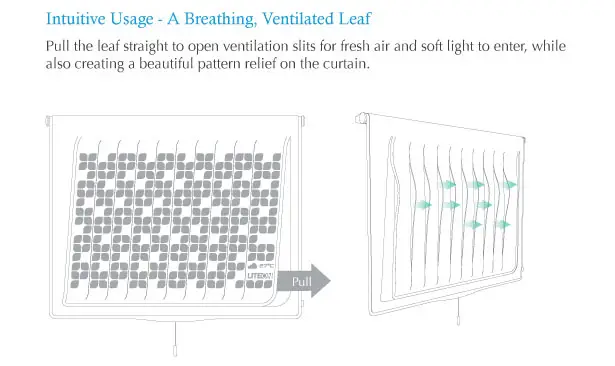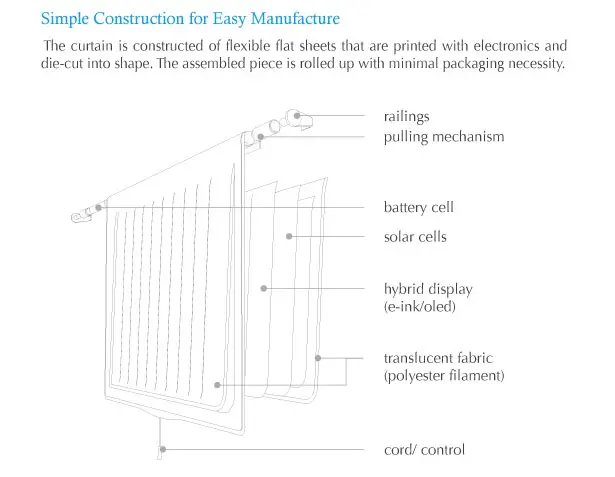 ---
SOLENOPSIS Race Vehicle was a design submission for Local Motors competition Terra Prix 2085. It is an attempt to offer you a glimpse into the world of racing in not so distant future. The vision imagined by this designer suggests a very complex society combined with advance technologies, sustainable design, and isolation from the nature. SOLENOPSIS Race Vehicle concept provides a way for people to discover the world around them without having to destroy it. This futuristic vehicle relies on bio-mimicry to adapt to its environment and bring the passengers as well as viewers of the race into the most exotic places on earth.
Designer : Borka Schwarzer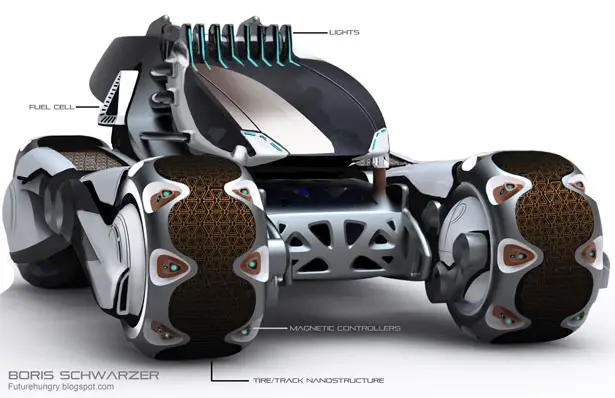 The body of SOLENOPSIS was inspired by the body structure of an ant with modular external frames design, hence it allows quick repairs and guarantees safety to the drivers. The innovative structure of the tire came from heavy researches on fire ants ability to lock onto each other to form a complex waterproof structure. As the result, SOLENOPSIS Race Vehicle can transform from tire to track during the race, the nanostructure of the tracks can be connected and disconnected through magnetic field generators located on wheels.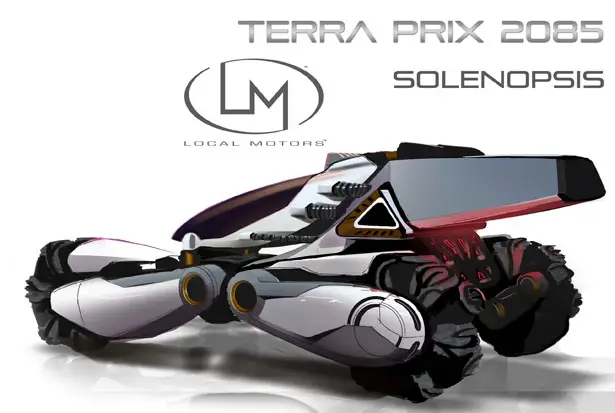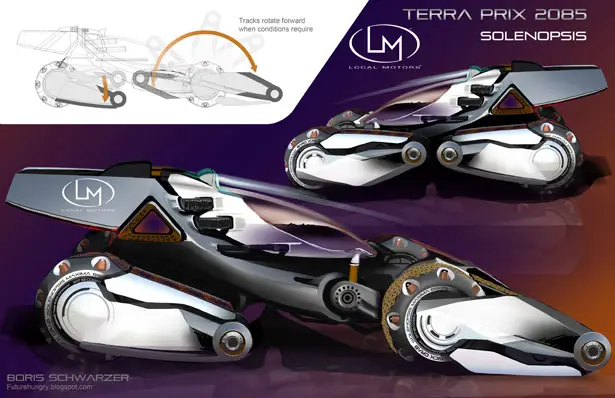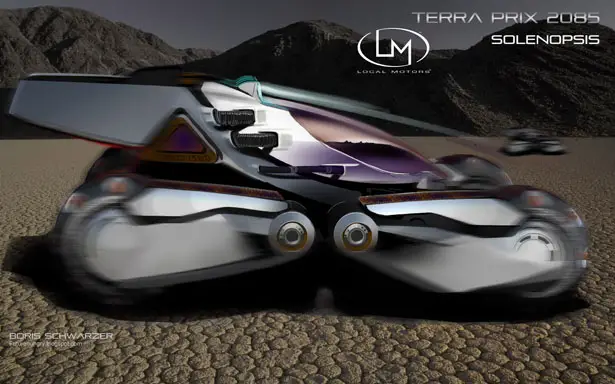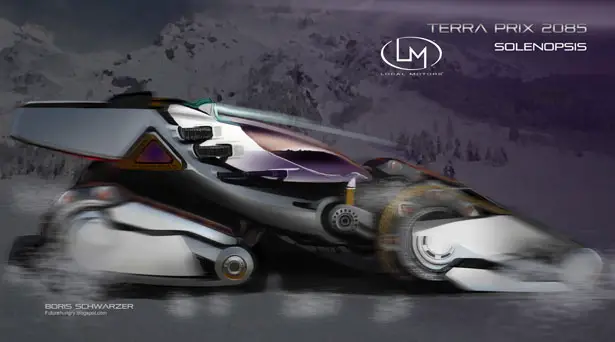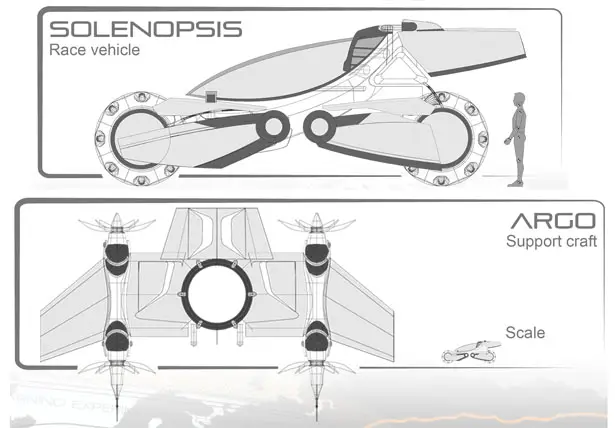 Aside from SOLENOPSIS Race Vehicle, the designer has also designed additional future aircraft called ArGo (air-go). This aircraft has inflatable body that makes it light weight and efficient. Using similar modular approach as SOLEPNOSIS, the team living area of ArGo is separated from the main control. During the flight, several ArGo can be connected to save more energy, for example during the race, several ArGo from different teams can be connected to form a wind energy generator where the power can later be used for the race.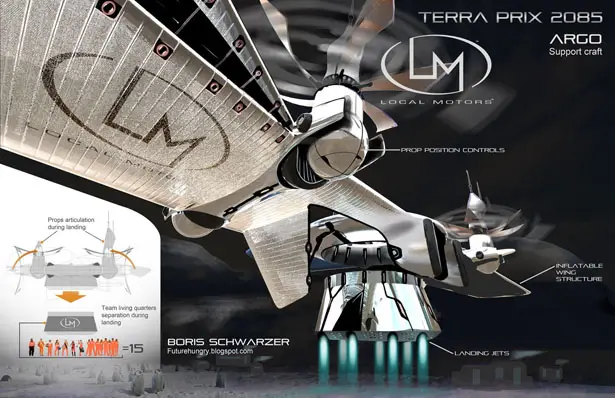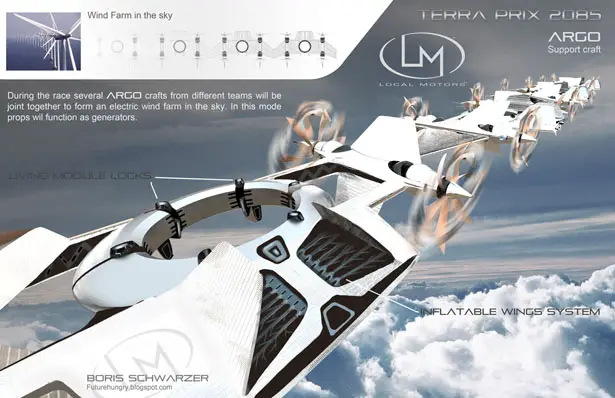 ---
OUYA game console has been designed with one mission in mind that is to bring gaming back to the TV, nice, open, and accessible. This game console is designed to be simple and bold, affordable and open platform. This means everyone can create the game, it was inspired by indie gaming movement which has gained its momentum for the past few years (thanks to Apple). OUYA company has teamed up with Fuseproject to bring open sourced gaming platform, built for your TV.
The idea is simple, bring gaming back to its core, moving away from big commercial companies which only release predictable and formulaic games, excluding gamers who want to enjoy different experiences. As you can see from the pictures, OUYA boasts clean, minimalist package. A small scale of game console that allows you to place it discretely anywhere, whether in your room, kitchen, or living room, its compact size makes it really flexible. The anodized aluminum material functions as a heat sink and disperses heat produced by the internal components.
From : OUYA [Buy It Here]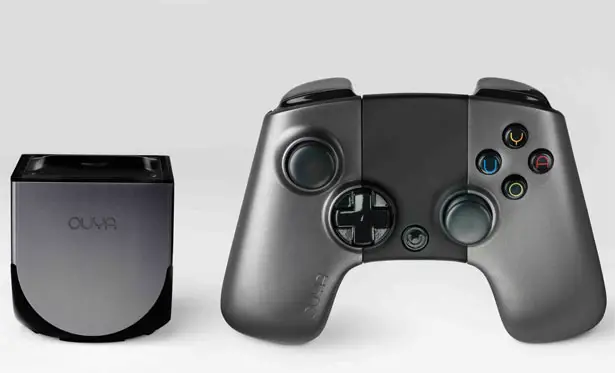 After extensive researches and dozens of form studies and more than 50 prototypes, finally, the design team has achieved the most optimal shape to deliver the highest level of comfort and ease of use for gamers.
The surface features 3 vertical material areas that organize the buttons and frame the controller's unique touch pad. Each button was sculpted and tuned to provide highly functional experience, the buttons are positioned to correspond directly with user interface in both order and color. OUYA welcomes all gamers and developers alike to join the team to build smart and adaptive system, it's an open platform where everyone can join the club, the hardware is available to be hacked, changed and built upon in a real way. [Buy It Here]
---