In the 21 century people are still cleaning the street with basic tools: broom, scoop and can. It's hard and clumsy, but still very important for the people and quality of city life. The main problems of street cleaning are : the use of broom and scoop at the same time, transference of the garbage from the scoop to the cart can, lack of space for personal bag or other tools, most cleaning carts have poor image.
Zvulun – street cleaning cart with scoop device in front of the cart and cylindrical can between 2 big wheels. The cart makes the work more comfortable, fast and effective. The broom is installed in the static side of the wheel. The cart is supplied with a big cell for personal needs. Design of the cart was inspirited by hi-tech style and ancient transport. The frame of the cart is made of iron. A can, scoop and the cell was made of recycled plastic injection. The wheels are filled with silicone rubber.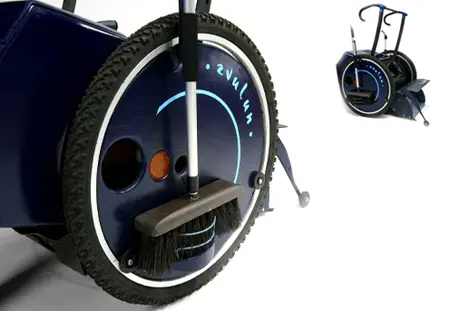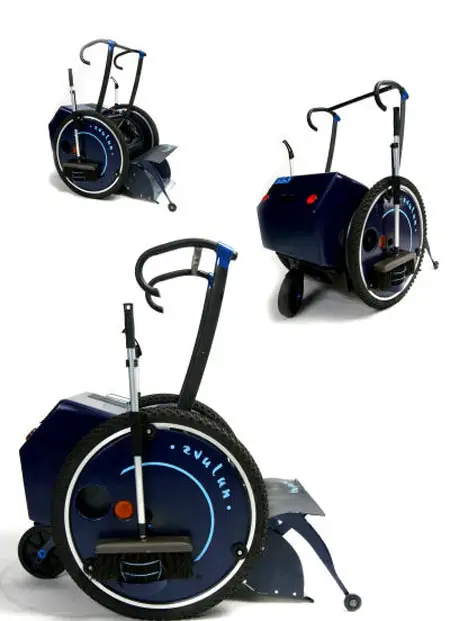 Designer : Gadi Dudler design
*Some of our stories include affiliate links. If you buy something through one of these links, we may earn an affiliate commission.