Vik Boats has developed an eco-friendly boat concept that uses economical electric motors and batteries. Thanks to today's technology, it is possible to transfer pleasure boat to electric traction, resulting in a green boat that is free from noise and exhaust gas. The batteries can be recharged by solar energy and wind power. The hull is specially designed to move in an economical displacement mode, in this way, it creates energy-efficient and silent mode of movement, the ship won't lose energy to the formation of waves.
On the boat, you'll find kitchen, control post, a table with seats that can be transformed into a bed for two. That circular glazing offers great visibility for the steersman. There's special access to the outer deck that allows mooring operations, even when you drive the boat alone. During cold or hot weather, you can install optional heater or air conditioner, in addition to salon, this boat has a spacious bow cabin and WC with shower cabin. On the stern, there's an open cockpit with seats and sunbathing platform.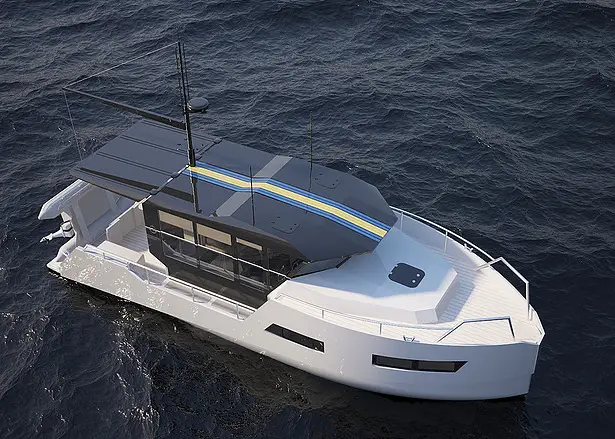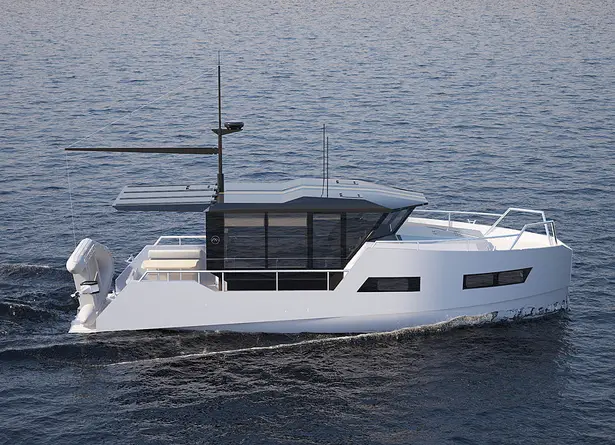 This electric boat from Vik Boats is also equipped with lifting device on the mast, it allows for easy operation when work with an auxiliary boat or a jet ski. It helps you to load a heavy load onto the cockpit when necessary. The underwater part of the vessel has been designed for possible landing on the ground with protected propeller and rudder to prevent hitting the bottom or submerged objects. There are strong side fins that reduce pitching and serve as protection for the hull.
Vik Boats is optimized for cruising speed, it has enough power to overcome strong winds and high waves. Just in case due to weather conditions, this boat is also equipped with a small diesel generator as a backup energy source. This concept is still work in progress, the company continues to work to increase this boat's energy efficiency.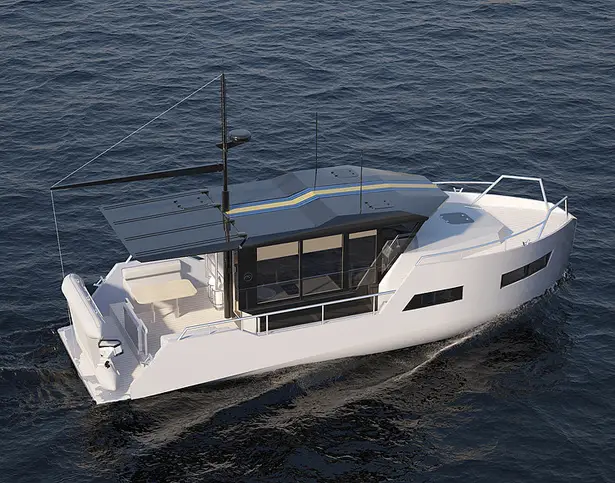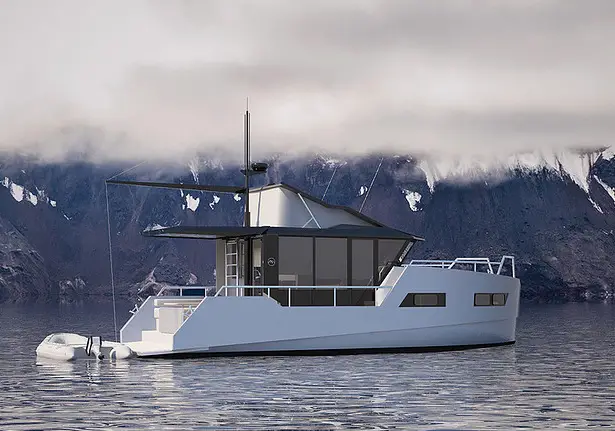 More images of Vik Boats Electric Boat: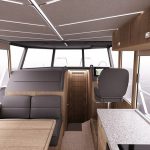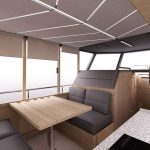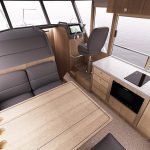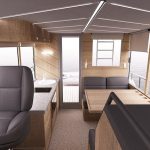 *Some of our stories include affiliate links. If you buy something through one of these links, we may earn an affiliate commission.