The classic PUMA RS-Computer gets an upgrade. Originated in 1986, PUMA was the first brand that brought sophisticated electronic hardware and software into sports shoe, it's a running speaker that considered extremely advanced for its time. RS a.k.a Running System was the computer on the heel that translated data and gave runners their ability to compare their performance by comparing past running data. It helped runners to understand how to become faster, competitive, and more efficient. Today, PUMA brings back this shoe with upgraded computer, sophisticated tech features that offer real-time data while keeping the original design.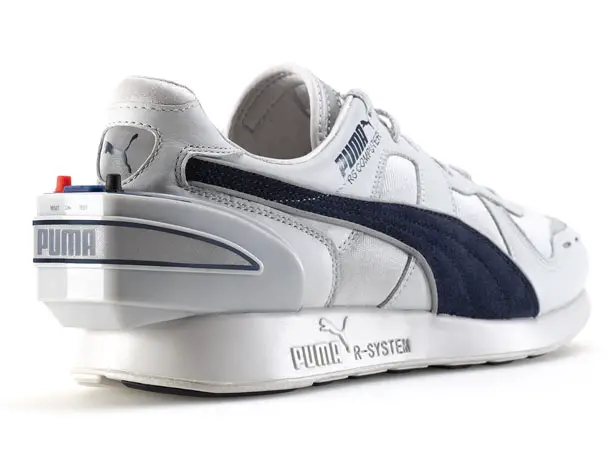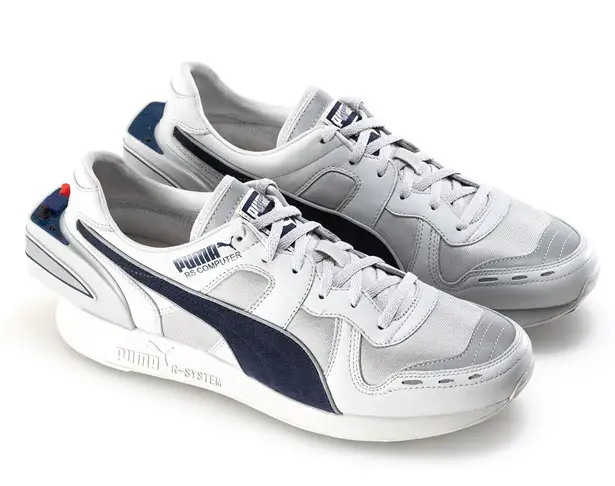 PUMA RS-Computer Shoe 2018 features new and better technology but still provides the original experience of the 1986 version. Cable is no longer used to connect to a computer, instead, it uses a USB connector. This shoe is also equipped with Bluetooth technology to connect with an Android or iOS smartphone, it also comes with a dedicated RS-Computer Shoe app to process all information. Available in limited number of 86, each pair will have a number appears on a woven label inside the tongue.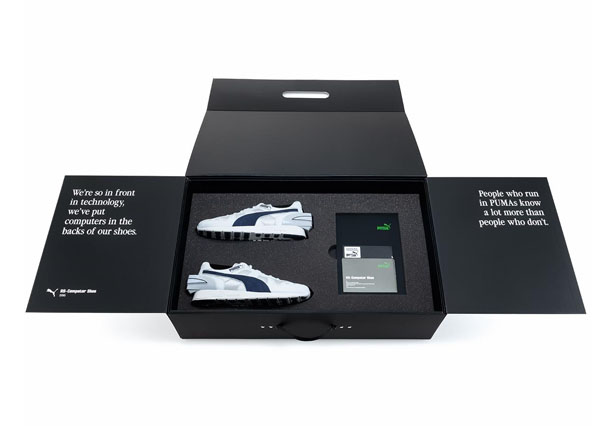 Tech Features:
Sensors: Each shoe is equipped with a miniature 3-axis accelerometer, which is used to measure the number of steps taken, distance traveled and calories burned.
Wireless Technology: The RS Computer Shoe has a Bluetooth 4.0 radio transceiver and can be connected to an Android or iOS mobile phone. Once the Bluetooth is turned on, the shoe records and delivers data to the RS Computer Shoe app.
Memory: The shoe can record for 30 days worth of data. Every new month is a fresh start. Throughout the month the runner can access all the stored data in a Monthly Statistics tab.
Keys and LED Light Indicators: There are two keys, Key 1 (Red/Red LED) and Key 2 (Black/Green LED). KEY 1 is used to show daily step target status, which can be set in the RS Computer App while KEY 2 shows battery status.
Rechargeable Battery: The RS Computer Shoe has an on-board rechargeable lithium-polymer battery. The battery can be recharged using the USB cable provided with the shoes.
*Some of our stories include affiliate links. If you buy something through one of these links, we may earn an affiliate commission.