Nemen L.E.D. Jacket is the result of an experimental project that represents this brand's passion of endless searching in textile development and high functionality in sportswear garments. Just like its name suggests, this jacket is made out of optical fibers woven within the fabric, in this way, there's a certain area which can be lit entirely by a system of 12 integrated LEDs. These LEDs are powered by 2 rechargeable lithium batteries for about 8 hours of light. The outer part of the fabric is a monofilament of nylon and steel combined with a polyurethane transparent film, in this way, it can functions as a shield to protect the optical fibers and at the same time it emphasizes the depth effect created by light passing through it.
From : NemeN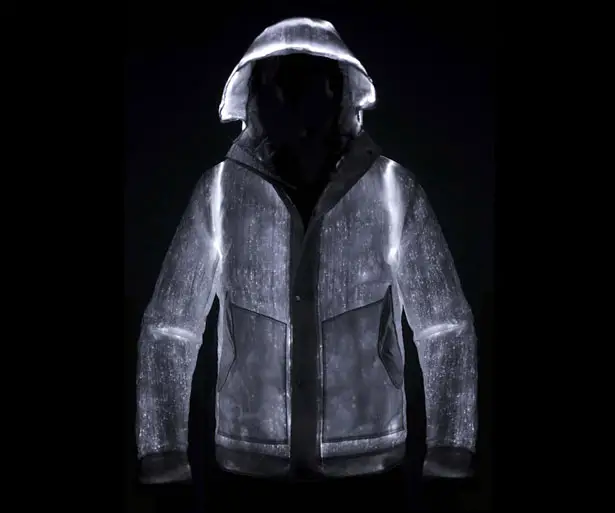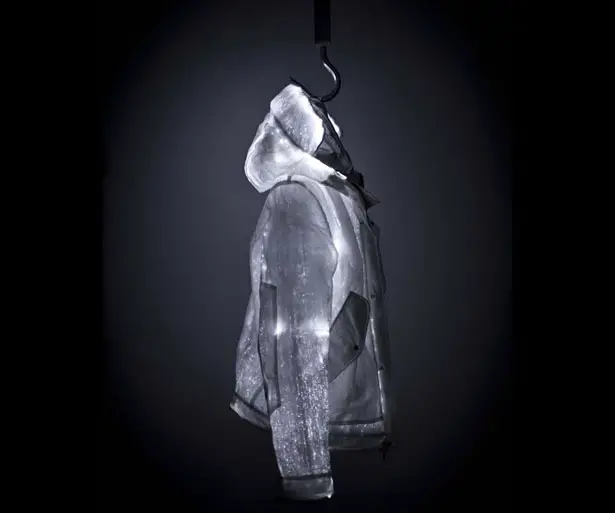 Inner fabric with special aluminum coating traps body heat to provide maximum protection for its wearer from cold weather and wind. The inner membrane insulates body to guarantee protection even in extreme weather conditions. This jacket is a great protection for both urban and suburban environments, it makes you highly visible while being protected in harsh weather conditions. Due to its complexity and many hours to assemble one jacket, this product is only manufactured at specific request for the price of $3,000.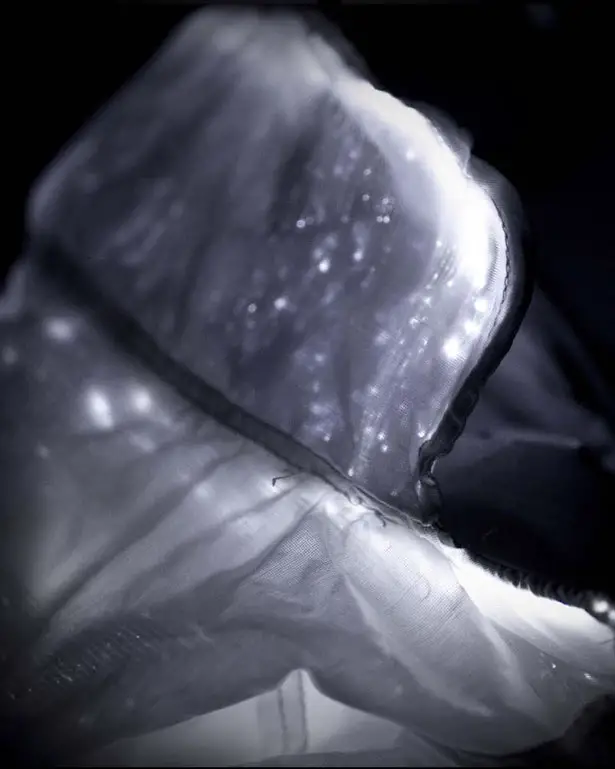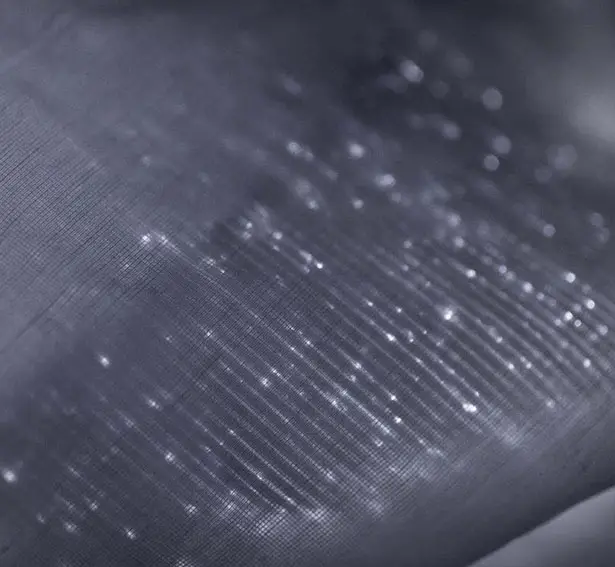 *Some of our stories include affiliate links. If you buy something through one of these links, we may earn an affiliate commission.