Do you consider the floppy disk era as good ol' days? Well, not everyone would think that, but this project, 1tb External Diskette 5.25 wants to bring back those memories.
Reminiscence of 5-1/4 floppy diskette. Sometimes, our staffs and I feel sad about that we might be the last generation who remember a floppy disk drive. Even, a word 'diskette' is going to be an obsoleted word. We remember a moment when we had copied a software from friend, and took really good care of each floppy disk for preventing from error occur. Over time, we might need more than 10,000 diskettes to contain a one program if technology of storage didn't help us.

The concept of this design is very clear. We do not want to forget retro stuffs and any good old design can be revived with modern technology. Also, Ahhaproject wants people to recall their good old days with our '1TB Diskette'. The design is concept works. Since 'Ahhaproject' is not a storage maker but a design agency, we just made an outer case and assembled with existed external hard disk. However, we are willing to provide our design data to any storage manufacturer and we hope the design will be shown at market.
Designer : AhhaProject Design Firm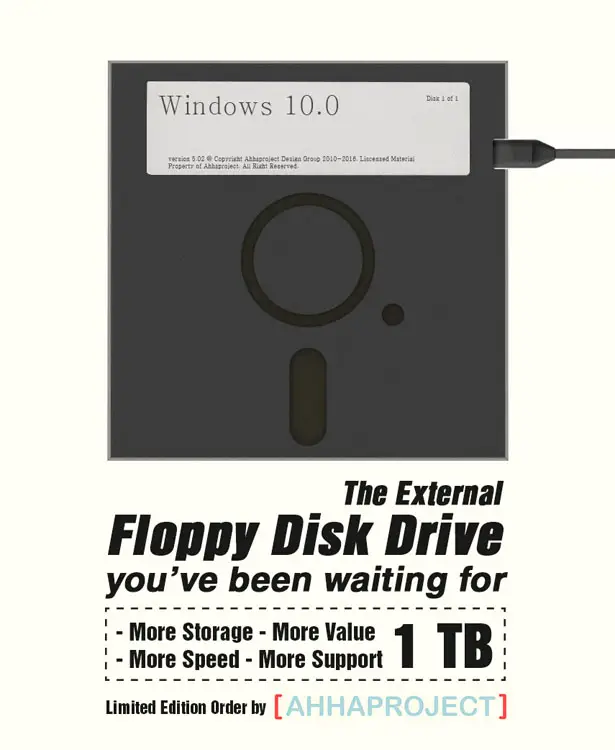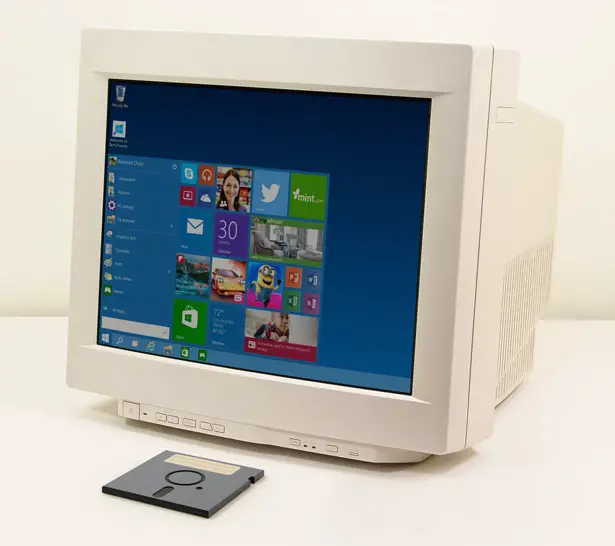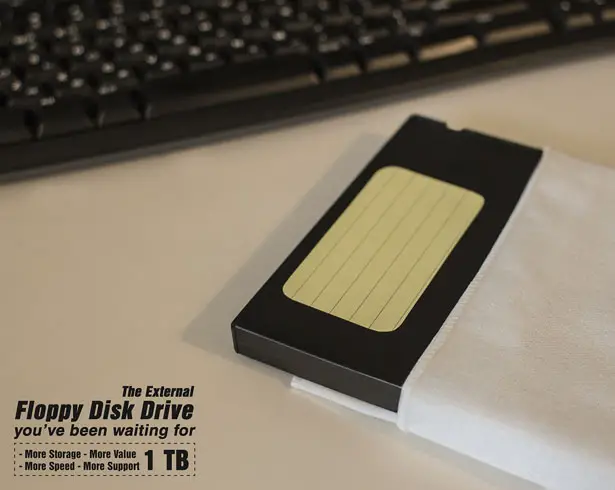 Tuvie has received "1tb External Diskette 5.25″ project from our 'Submit A Design' feature, where we welcome our readers to submit their design/concept for publication.
---
Hexcell concept watch was clearly inspired by natural hexagon shaped structures which usually can be found in nature. The main watch face actually consists of a single LCD display but divided into smaller hexagon shapes by a rubber like cover. In this way, user can insert small modules or cells in hexagon shaped area and compose custom time display as they like. The current model here uses extruded aluminum body with small hexagon cells.
The time is displayed in the way you like it to be. Each individual display plays important part to decorate your watch, you can purchase the cell separately or as a kit. This means you can choose to purchase additional hexagon display for different function such as world times, date, am/pm, and many more. User can sync each hexagon display via a small cable.
Designer : Peter Fletcher for [Tokyoflash]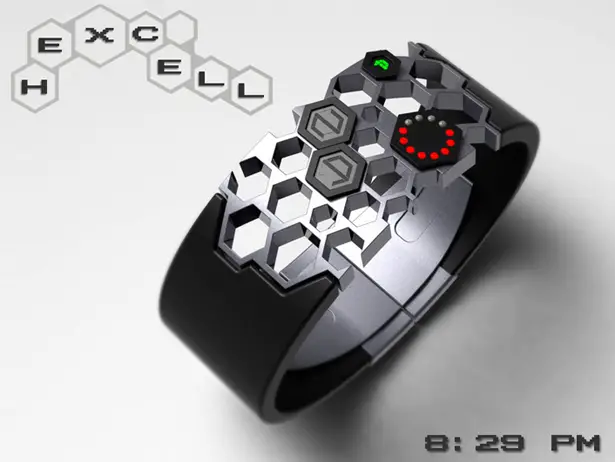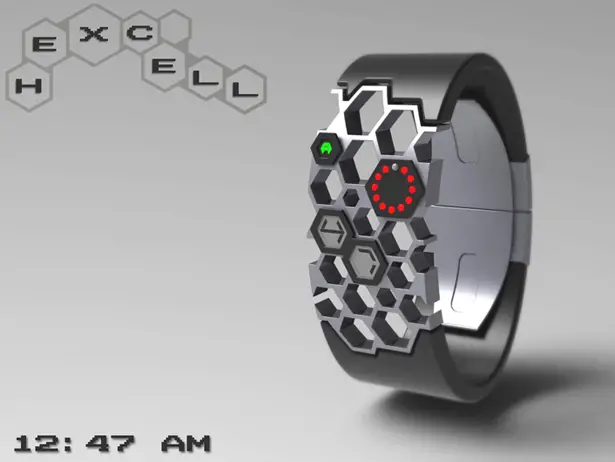 Hexcell concept watch is a universal watch, user can decorate it to look feminine or masculine, depending on the selected modules. The customization feature allows each watch to look as unique as the wearer.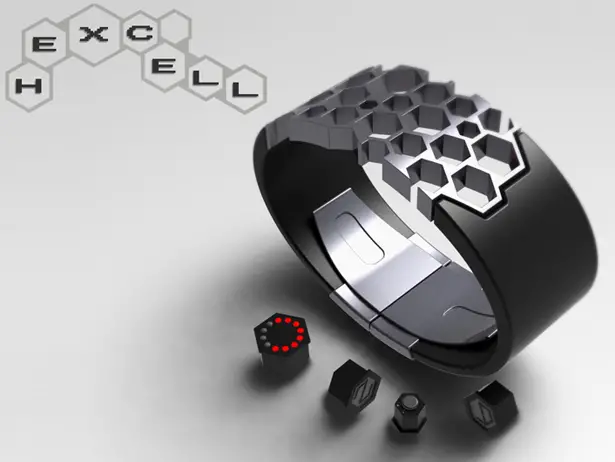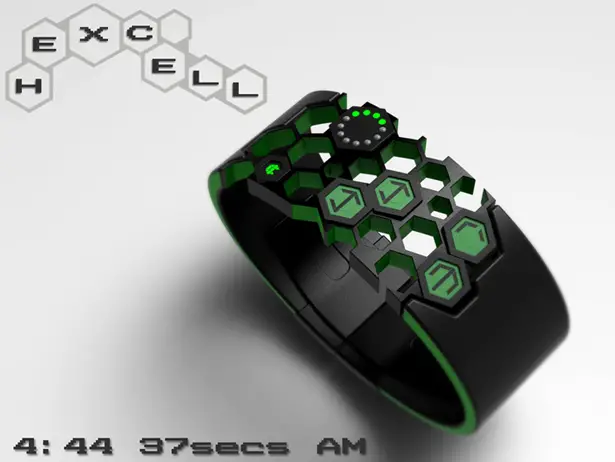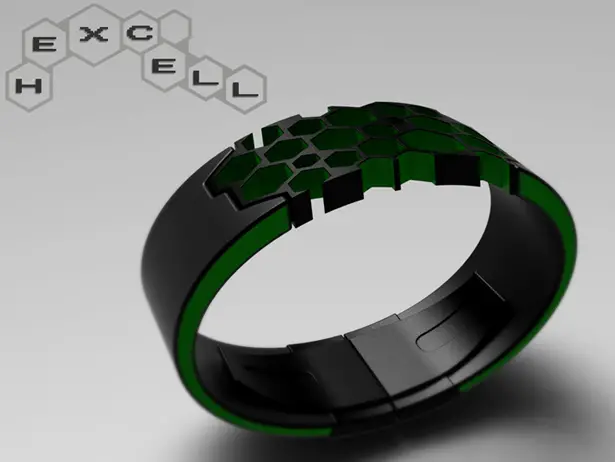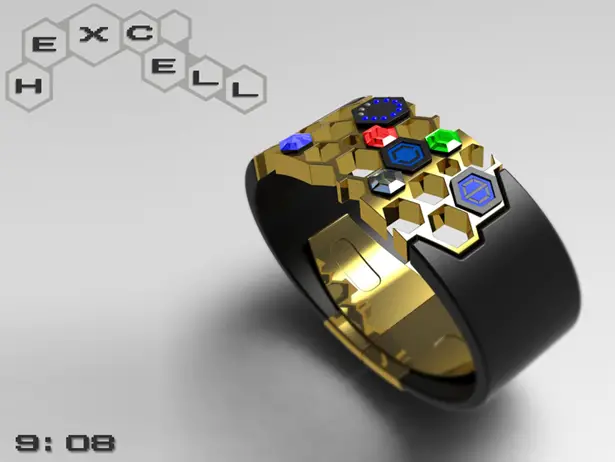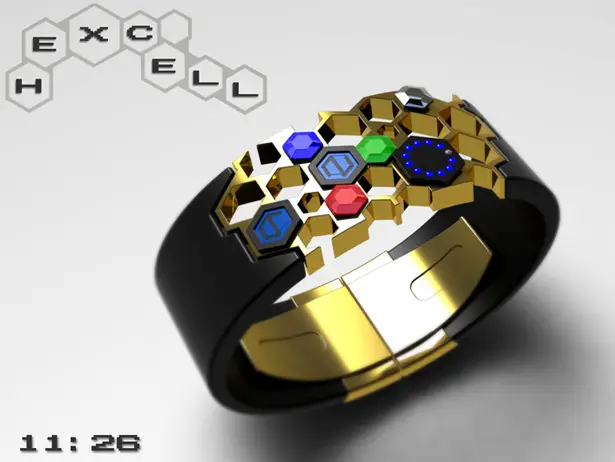 ---
Inspired by the concept where travel is movement, transition, and transformation, Floatti Super Suitcase was born. This travel bag combines form and function, it is beautiful as well as highly functional. Andrea Ponti uses only superior quality materials, combined with innovative features and modern style, your trip would be incredibly comfortable.
The concept of travel as movement is represented by the innovative suspension system. Floatti is claimed to be the world's first suitcase with one suspension for both pushing and pulling motions, allowing for multidirectional rolling for greater stability and smooth maneuverability. The handbag tray has recessed top surface with retractable strap designed to hold extra items securely in place even when on-the-move.
Designer : Andrea Ponti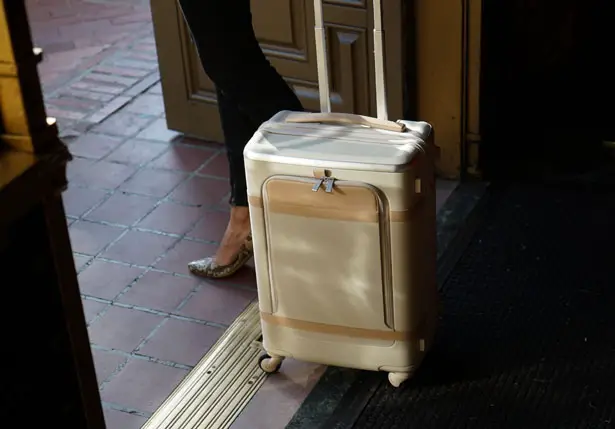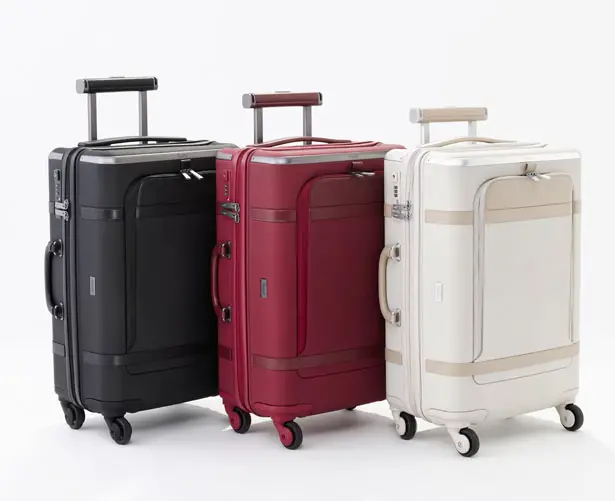 Transition, this concept of travel is represented by the use of materials where polycarbonate, aluminum, and leather alternate blends perfectly for harmonious look. The outer shell features coated polycarbonate with recessed aluminum inserts, making this suitcase extremely durable and lightweight. That gorgeous genuine leather trims add a vintage accent and a familiar feel while increasing comfort and usability.
Last, the concept of travel as transformation and connection is captured through Floatti's embedded technologies and hi-tech features. The smart handle offers hassle-free access to make/receive phone calls, texting, check emails, etc. simply just by tapping the retractable pull handle. It comes with integrated scale that comes in handy when you need to know the weight of your suitcase. Onboard battery can fully charge your phone up to 7 times (iPhone) or a MacBook up to 1.5 times. There's detachable electronics compartment that makes you easily take all electronics through security in one effortless motion.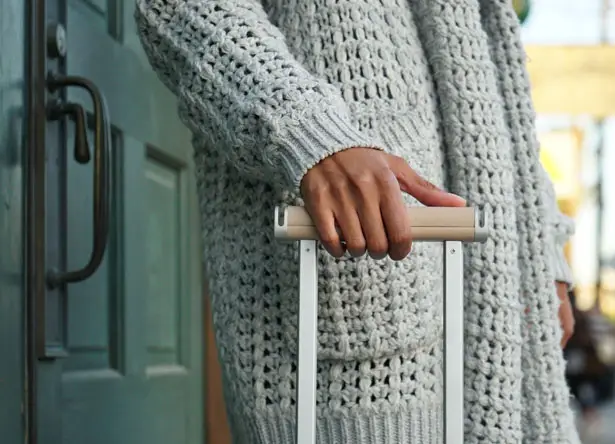 More images of Floatti Super Suitcase: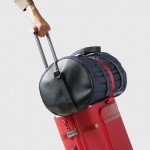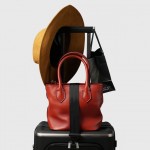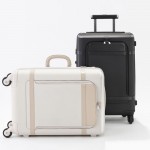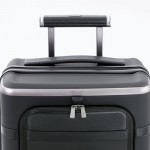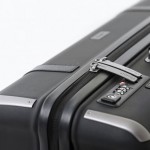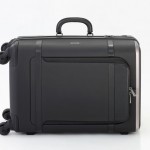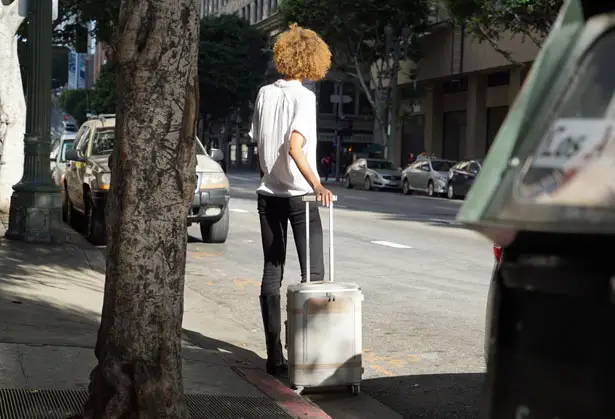 Tuvie has received "Floatti Super Suitcase" project from our 'Submit A Design' feature, where we welcome our readers to submit their design/concept for publication.
---