The yet to be released product that awaits future customer support to go into production is the Arkcanary II iPhone Speaker. Resembling the design of a gramophone, this acoustic speaker is primarily designed for the iPhone 4. The designer is aiming at creating fun product for the existing digital devices and the ARKCANARY II is one such product. This speaker is much similar to the winning ARKHIPPO I standing iPhone 4 cover. With a motto of creating environmentally friendly products for digital devices, the designer has come up with this attractive acoustic speaker design. The company would start creating this model for mass production when they get full support from the user end. It is anticipated that ARKCANARY II will be priced at $13.00. Gadget lovers who wish to add more to your existing iPhone 4 can give it a try.
Designer : ArkWhat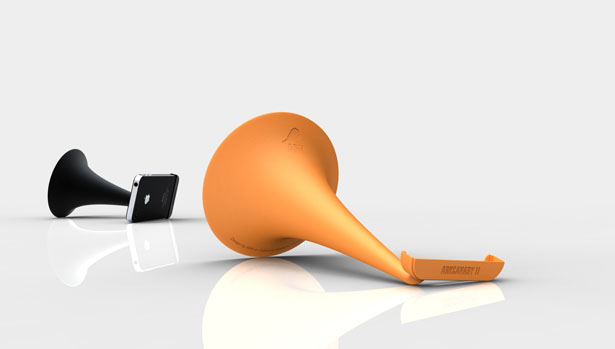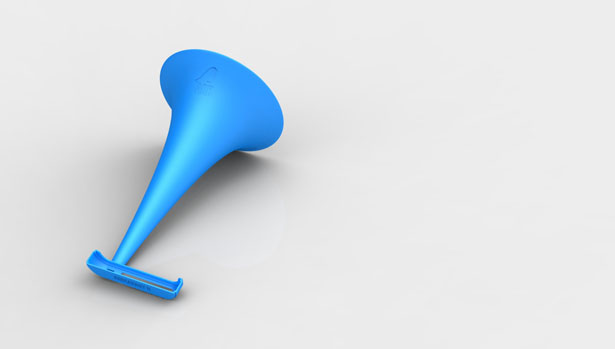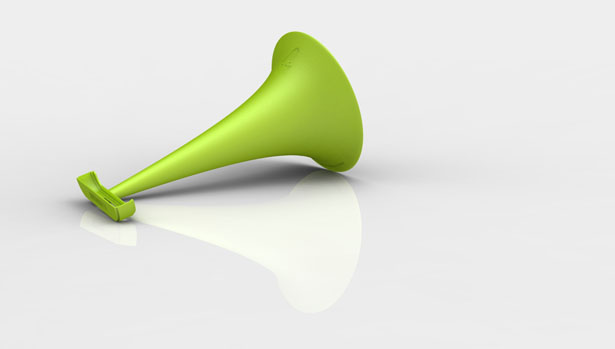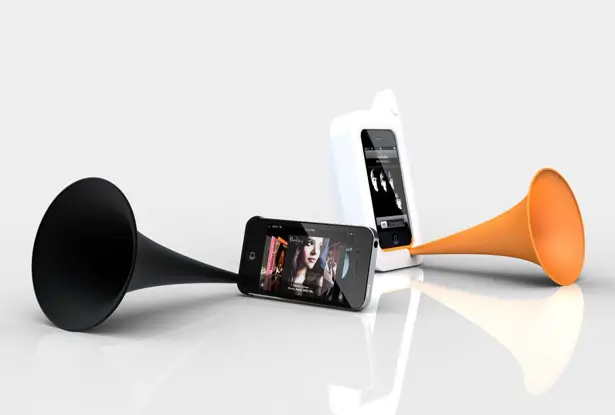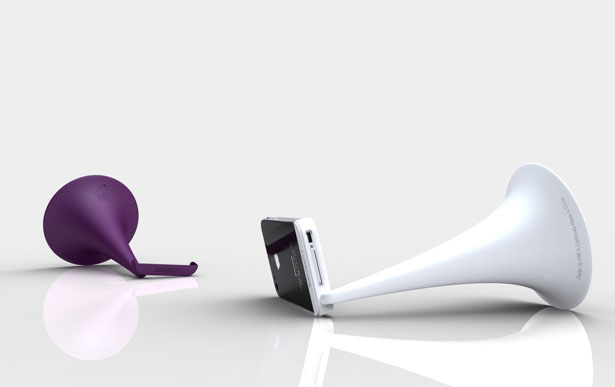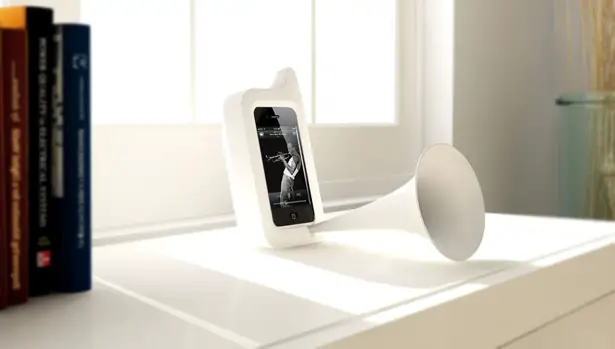 ---
Limited edition of Opus 8 is using a futuristic technology yet with a cool looking retro style. The complicated system of mechanical pixels will rise up from the display to show you the time when you activate a mechanism on the side of the case. Look at the back of this watch, you'll find a design resembling a printed circuit that functions as a second time display. AM and PM status are featured on the left, hours an minutes in the center, and a power reserve indicator is located on the right.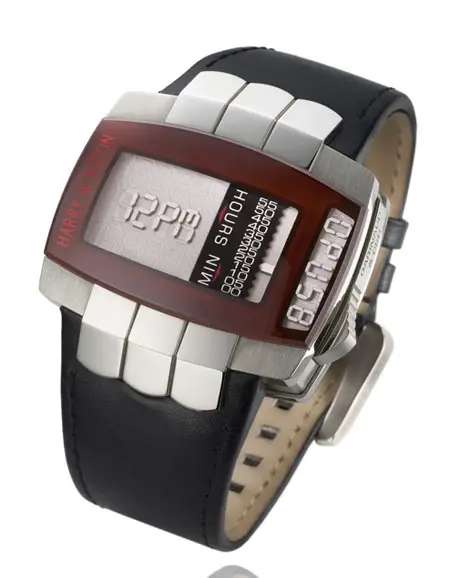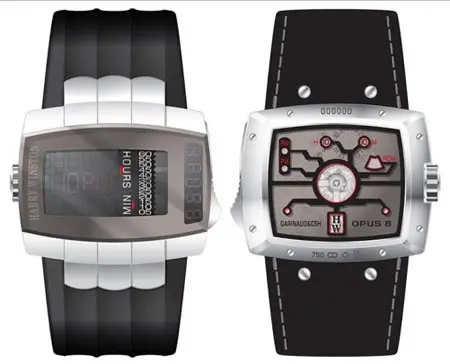 Press Release :
An exceptional and advanced timepiece, Opus 8 utilizes hand-wound mechanical movements to create a modern, digital time display. Inspired by pin art games, which create 3D impressions of objects pressed against them, the numbers in the display will only appear "upon request," activated by a bolt on the right hand side of the case. Nothing appears until the mechanism is wound.
A plate joins together small segments, both mobile and fixed. Just underneath is a disc driven by the movement, which turns independently in real time. When the mechanism is wound, the pieces adjust to display the time. As the plate descends, the small segments remain visible, "blocked" by the crystal, allowing the hour to be read for 5 seconds. Technically, all functions are related, enabling everything to be displayed on demand – the minute hand turns the hour that then turns the AM/PM function.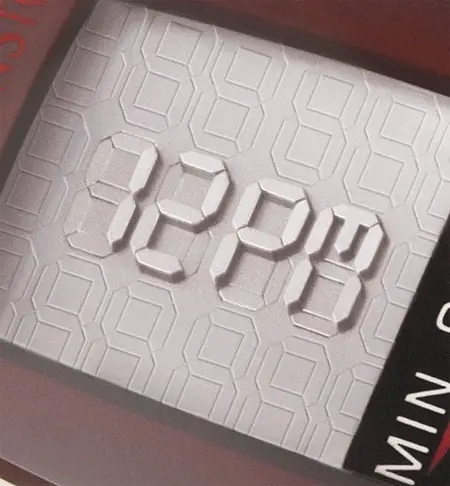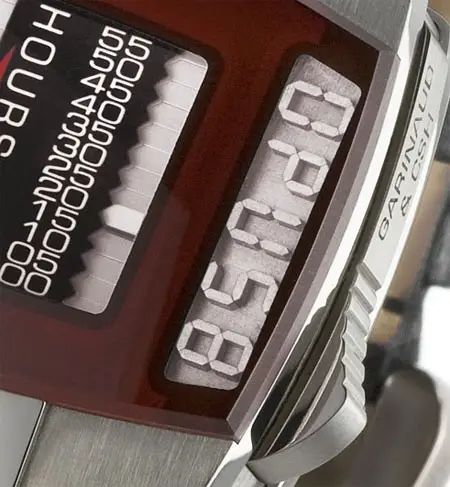 Designer : Harry Winston via Gizmodo
---
We've seen a lot of bracelet smartphones, but all of them are just concept. If you've been dreaming to buy one, then checkout EmoPulse Smile Bracelet Smartphone. It is the world's first phone that you can wear just like bracelet, interesting isn't it? The main feature of Smart lies in its Artificial Intelligence, this phone detects your mood, it can tell whether you're stressed out or relaxing, it monitors your diet and health as well. You can ask suggestions from the phone, spend a night out or take some rest, it's like you're having a virtual assistant next to you.
This amazing device sounds unreal, but the company has launched a campaign where you can pre-order the smartphone.
From : EmoPulse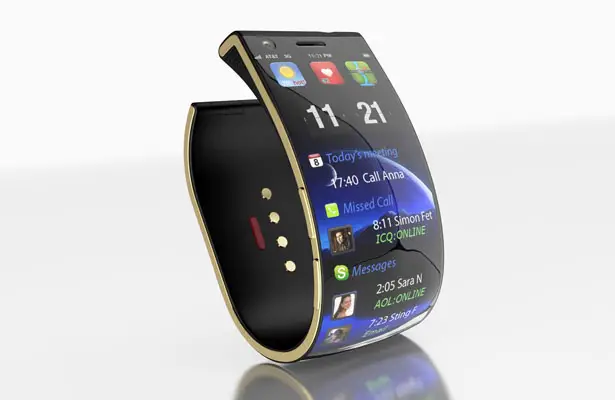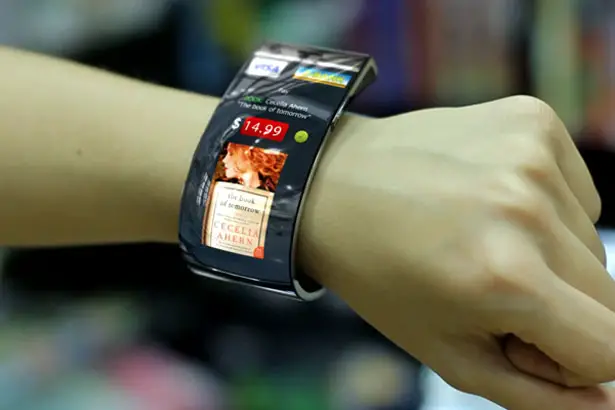 Smile Bracelet Smartphone utilizes all data gathered by emo sensors and it enhances itself from self-learning algorithm, it has the capability to learn 7 to 8 times faster than any other system. Your virtual assistant would have cool personality, it will be ready to help you out from advices, commands, searches and even comparisons.
The main avatar of the AI program is an android women, but you can choose other available avatars as well, from Yoda to a robot warrior. Each character has been designed with unique face and personality, everyone would enjoy the company, even kids.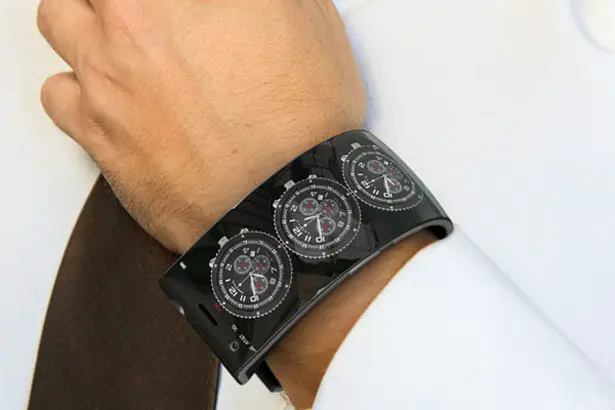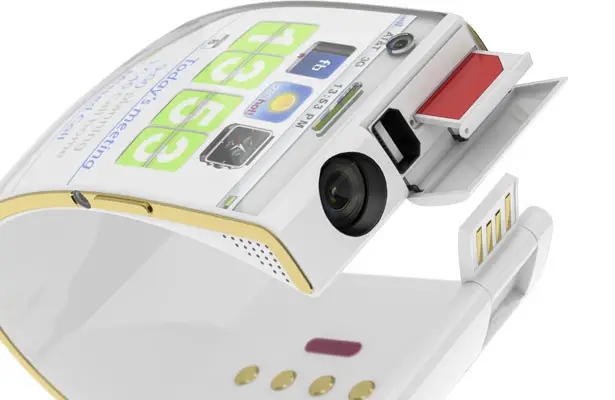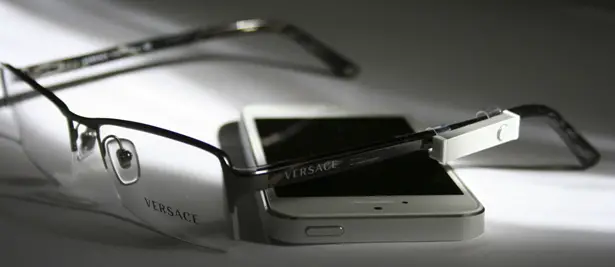 ---