Adorable Archibird Cage blends the concept of sculpture and furniture in one. Designed by Grégoire de Lafforest, the original concept was to design a bird cage that breaks conventional codes and blends in harmony with its habitat. The cage and glass bells create connection with the stuffed birds placed inside, a dramatic view in your living, isn't it? Guests can enjoy a bit of nature when using the table.
Although those birds are staged as in a theater, you can actually open the cage and clean it, it's a real bird cage. Thanks to Ateliers Seewhy who made the realization of this cage.
Designer : Grégoire de Lafforest
Photos Credit : Jérome Galland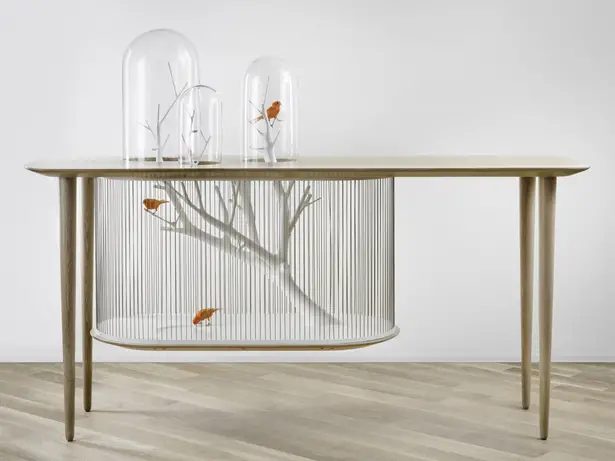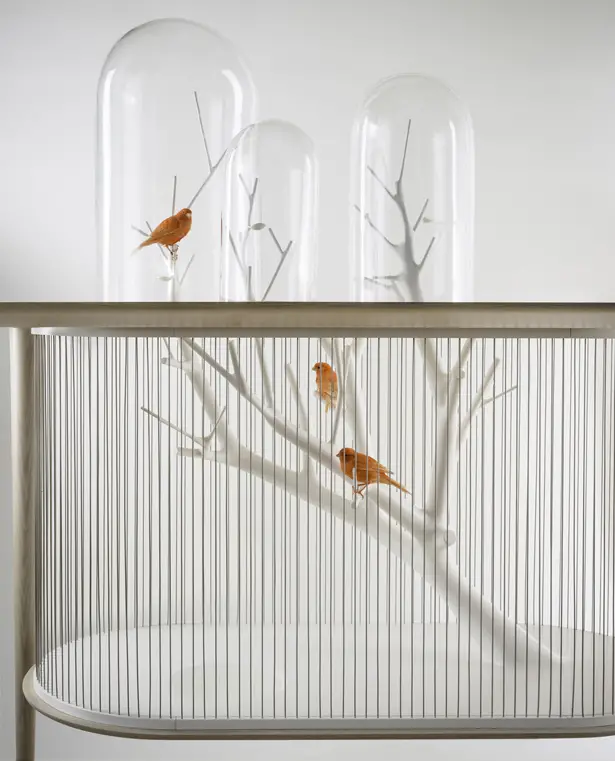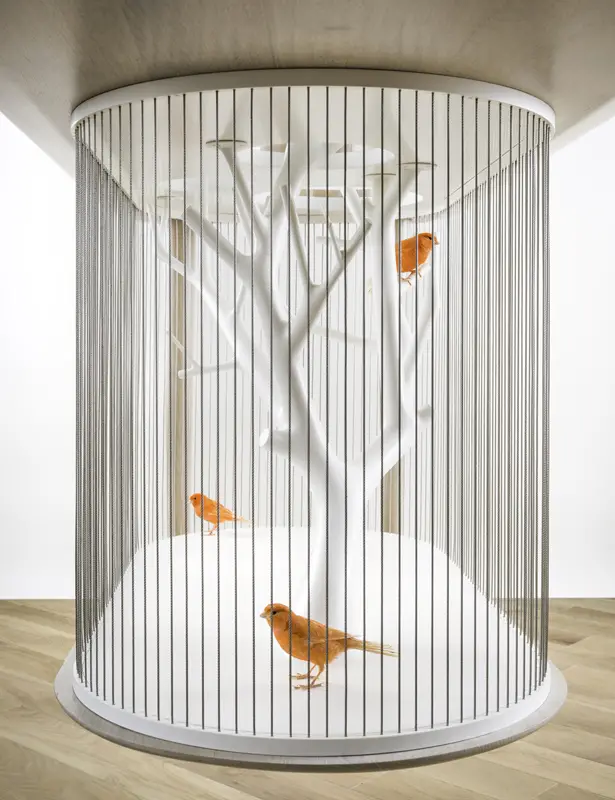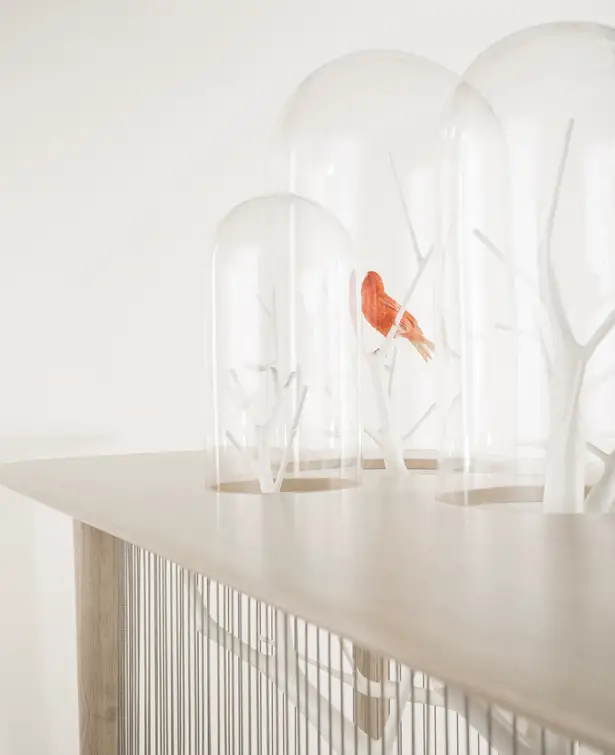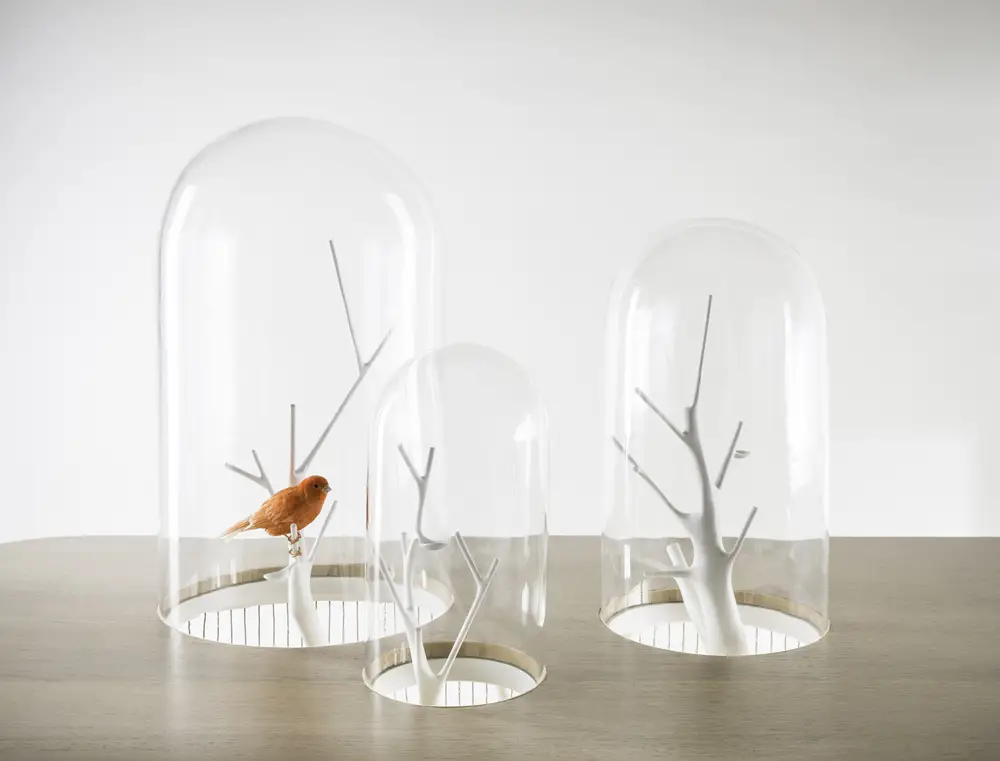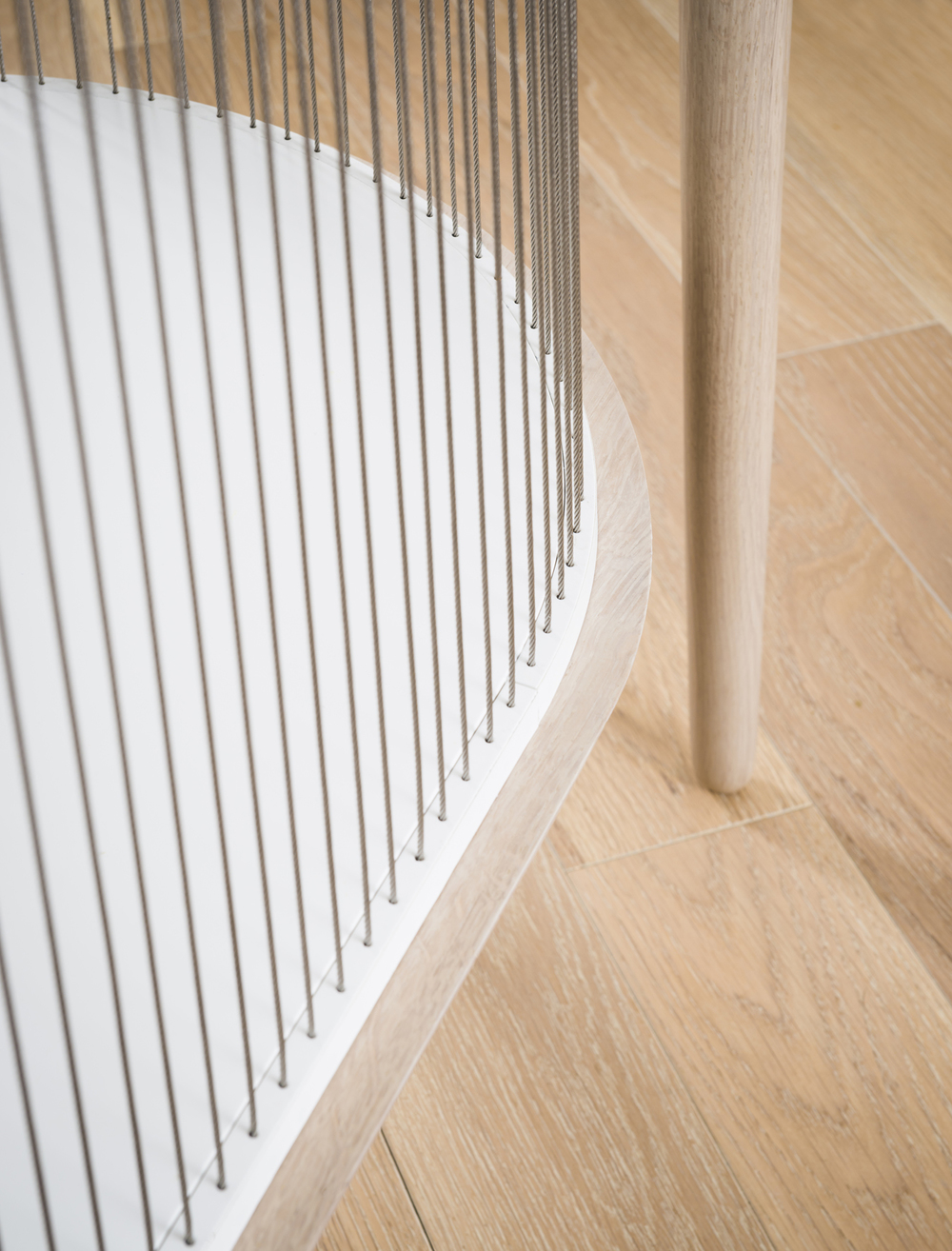 ---
SOCCKET is more than just a soccer ball, it's an energy harnessing ball. This means everyone can have both fun and power when playing with this ball, it's a portable generator which can be used to turn on the LED lamp for 3 hours after 30 minutes of playing. This soccer ball utilizes Uncharted Play's patent pending technology to harness energy, there's pendulum like mechanism inside that captures kinetic energy generated during ball play. This energy is kept in the ball for later use as a power source.
Since there's some kinds of technology inside the ball, you probably think it's heavy. Actually it's only 2 ounces heavier than standard soccer ball. Each unit is made in USA with custom water-resistant EVA foam, very durable and soft to the touch. You can enjoy playing soccer game in the afternoon and use the electrical energy to power small appliances such as re-charging your gadget or power the built-in LED lamp in the night.
Designer : Uncharted Play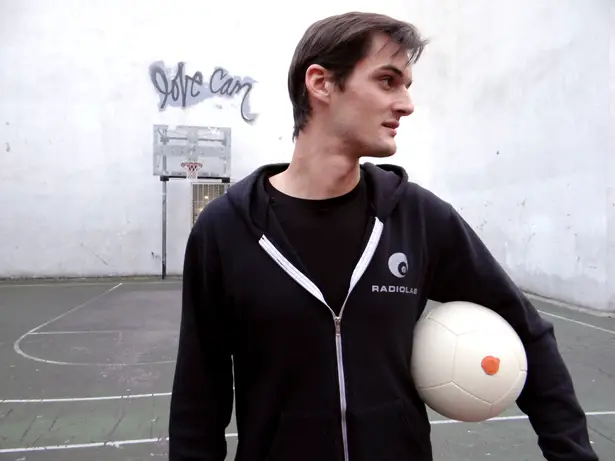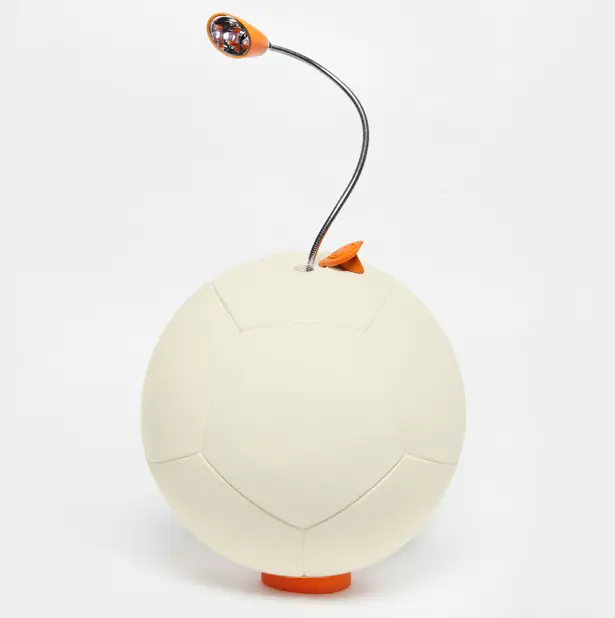 SOCCKET soccer ball features 6-watt output and doesn't need to be inflated. As you play with it, a small pendulum harnesses the kinetic energy that comes from the movement by turning a generator connected to a rechargeable battery. Isn't this a smart innovation?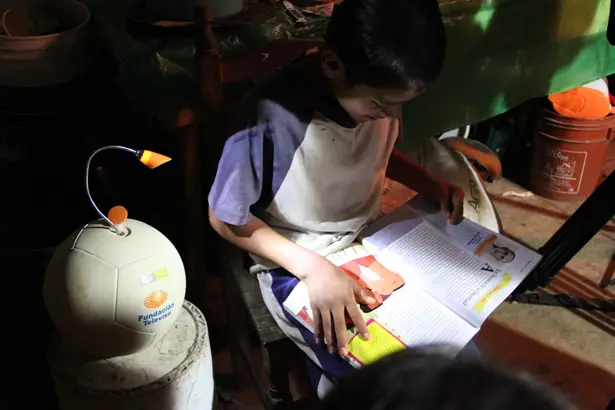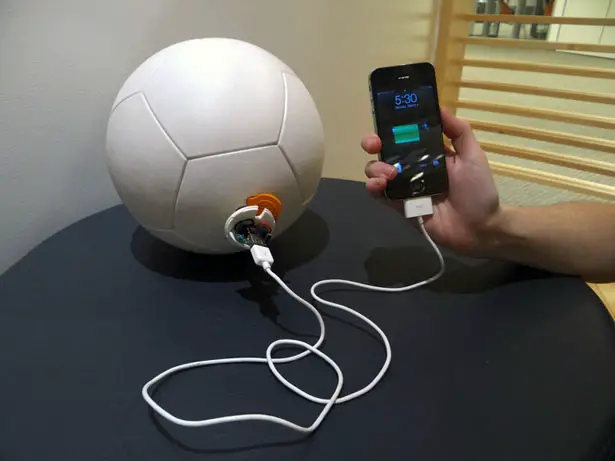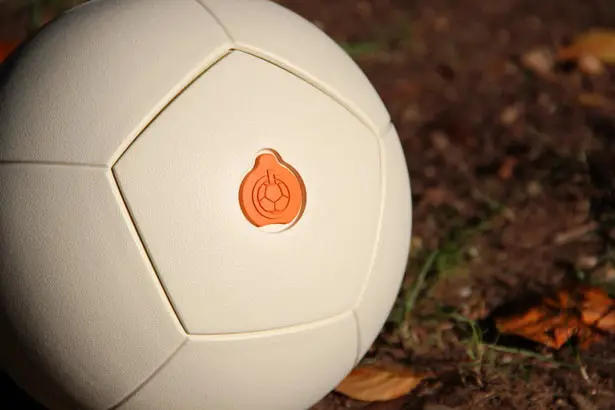 ---
Bubble Baby Bed is definitely not your traditional baby crib. It was inspired by the image of a baby sleeping in a cloud of soap bubbles, but this bed is not just a fantasy of futuristic crib, it's functional as well as emotion-evoking child care appliance. Watch as the baby cuddle on this futuristic cloud-like pillow through this crib see-through body, you can rock the baby to sleep.
Made of acrylic plastic, Bubble Baby Bed has been designed to mimic the famous traditional Russian tumbler-toy. It rocks at all sides but always returns to the upright position due to its Plexiglas weight center. The soft stopper is used to prevent the bed from moving when the baby is asleep.
Designer : Lana Agiyan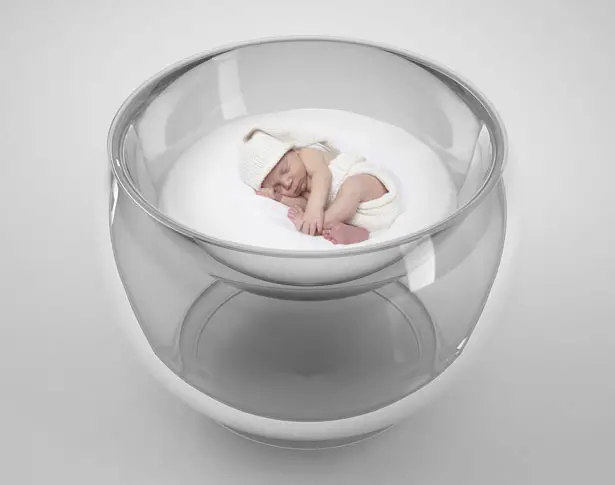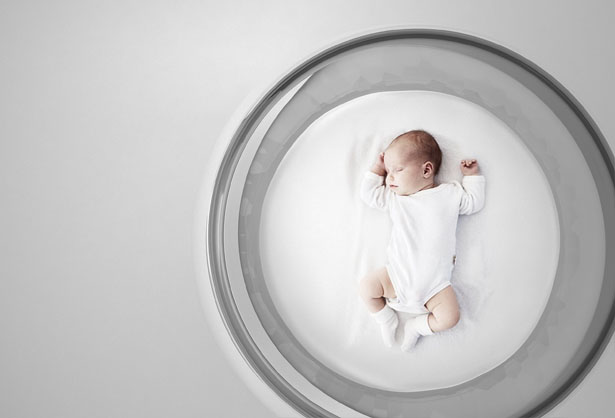 Plastic is not scratch resistance, therefore the crib is finished with special coating. Together with Nanoformula, they've made a special nano tech coating, especially for this baby cradle. This formula enhances the surface of Bubble Baby Bed by improving its optical transparency and dirt resistance, cleaning would be really easy, simply use dry cloth, no chemical detergents.
The pure wool mattress would keep your little ones comfortable, even you would love to have Bubble Baby Bed for yourself.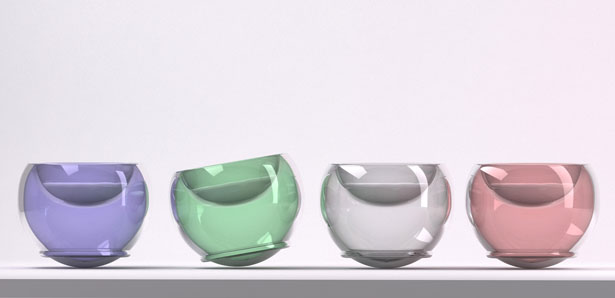 ---