Taste the sweetness of freedom by riding Midual Type 1 Motorcycle, passing spectacular landscapes and smell the beauty of your surroundings. It's the first model of motorcycle manufactured by Midual, we think they've done a wonderful job. It's clearly to see that the inspiration came from classic motorcycles with timeless style and construction. The 1036cc flat-twin engine guides you with power presence that fuel rider's sensations, awakening all their senses for the adventure.
Designer : Midual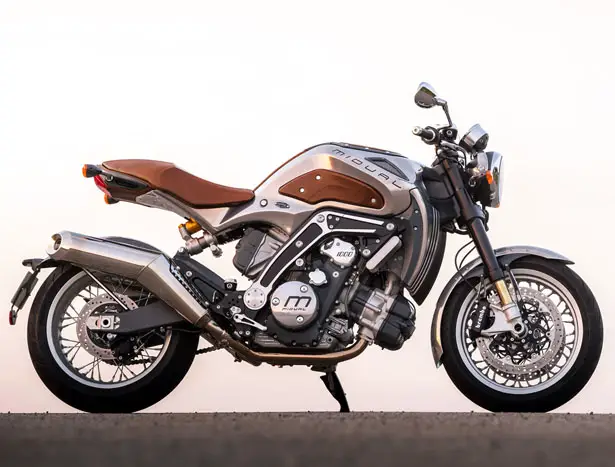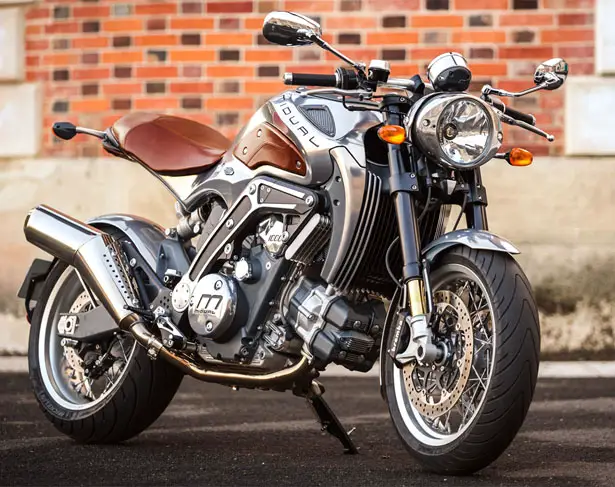 The love of metals, rare leather, and instruments with needle gauges are expressed through this motorcycle design. The design team is sensitive to texture of materials as well as the beauty in engraving. This badass motorcycle features 106hp at 8000rpm, a 6-speed transmission, electric starter, multi plate clutch, and double-wall aluminum alloy monocoque for the fuel tank (14L capacity) as well as the body.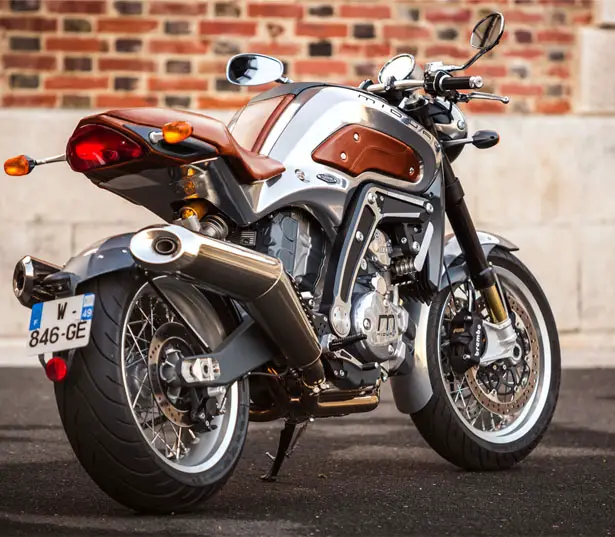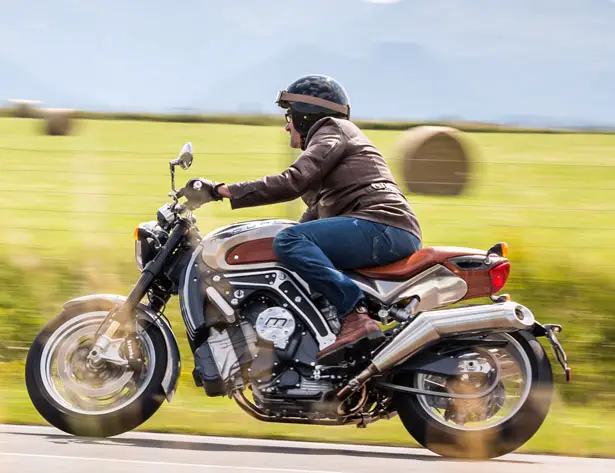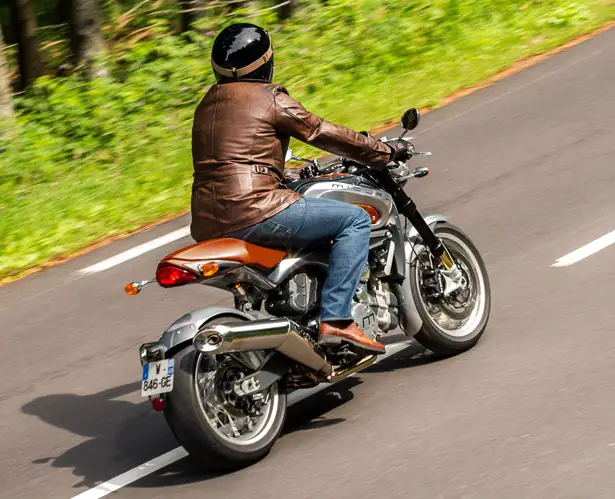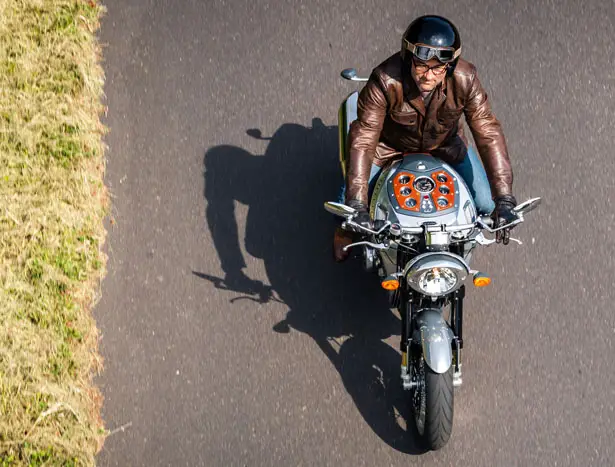 ---
Momenta is a neck-worn PC concept for Microsoft's Next-Gen PC Design Competition. Momenta can records everything in a rolling buffer and continues to record until you tell it to stop. Triggered by increased heart rate, it captures those hilarious or exciting moments that are usually lost forever. Whether it's an exciting sports experience, a funny social scene, the scene of an accident, etc. you can capture it and share it.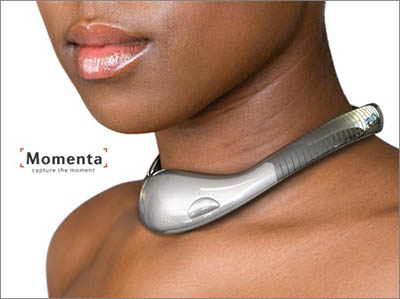 Using the new light-weight Microsoft operating system, SLIM, this PC travels with you effortlessly. The projected touch-gesture interface allows you to interact with your software wherever you are without requiring interface peripherals but its wide-coverage 700 MHz WiFi wireless allows both connection to the web and to performance enhancing peripherals.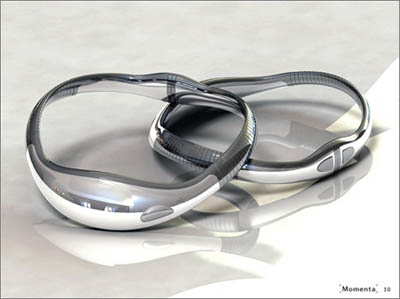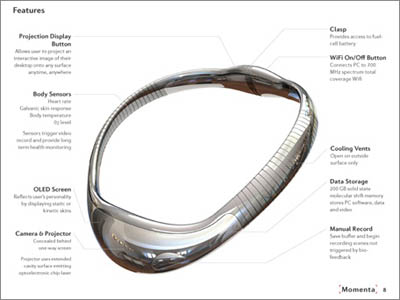 ---
This is the first time the Limited Edition Xbox 360 Kinect Star Wars comes with a white Kinect Sensor together with a custom-designed console plus controller. Involve yourself deep into the star wars characters like R2-D2 and C-3PO as you've always dreamed of. Some of the intriguing features of the limited edition star wars bundle include a 320 GB hard drive, which is the largest hard drive offered on Xbox 360, a wired headset plus Xbox LIVE token for downloadable content. The bundle includes an Xbox 360 wireless controller and kinetic sensor which offer you a full-body game play. Use the force just like a Jedi and become a defender Pod Racer. The effect so awesome that you and your pals wont just sit in your couch and have fun but jump, dodge and jerk your way via 20 pulse-pounding escapades set in interesting locations. Are you a Star Wars fan, then what are you waiting? [Buy It Here]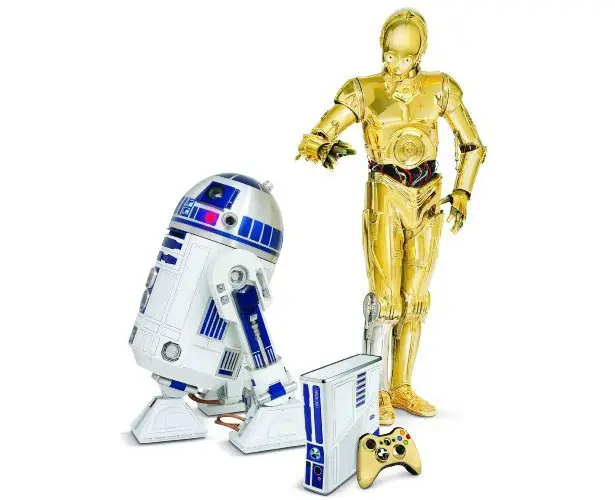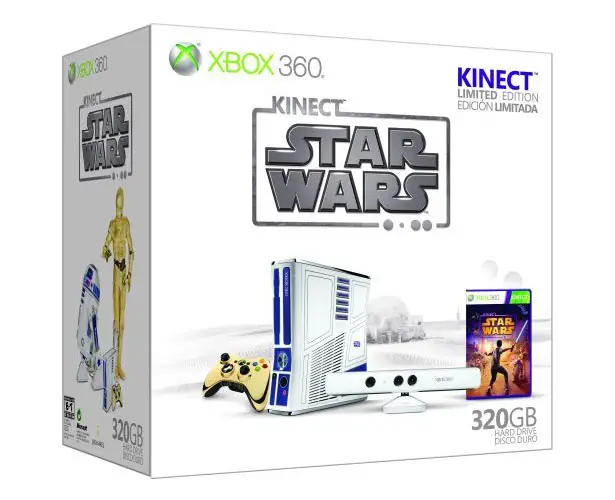 ---