Diamantine offers a variety of functions of several kitchen appliances consuming less space. It looks like a Steam Iron Press. Its base can be mounted on a wall and it works as a regular kettle on any flat surface. Diamantine looks very stylish and creative once mounted on the wall. If you wish to fill your cup all you need to do is, hold your cup under its lower part and press the spout-button. Now it is easy for you to save some space from your kitchen as Diamantine will work as kettle hanged on your wall.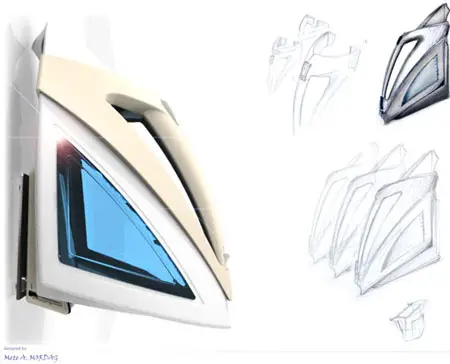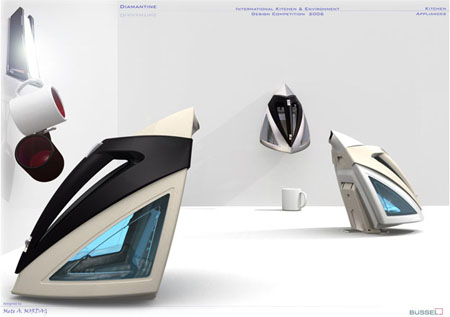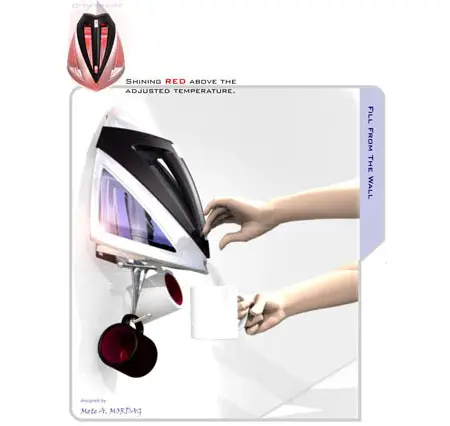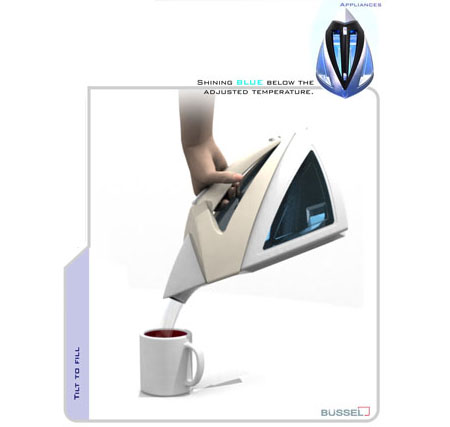 Designer : Mete A. MORDAG
---
Risot is a decorative wall panel, ideal for embellishing any home wall. Ad Maiora Milano will present Risot, a system of standard panels at the Terme di Milano. Besides serving as an ornamental wall panel, Risot can be used as a perfect support for climbing plants. Unlike other interior wall decors, Risot appears to grab the attention of many. It also creates compositions with huge visual impact.
Designer : Massimo Battaglia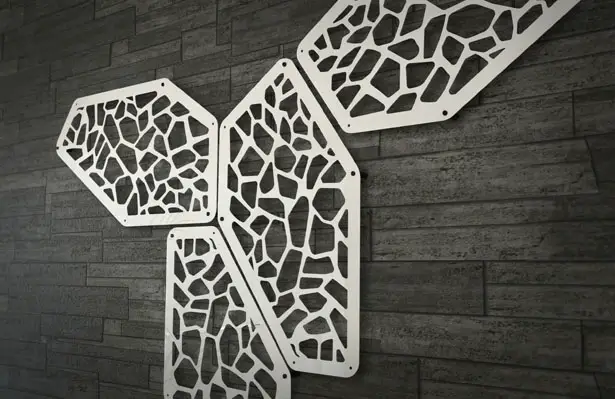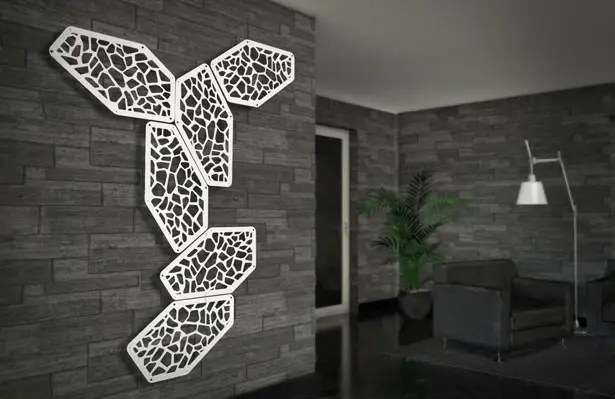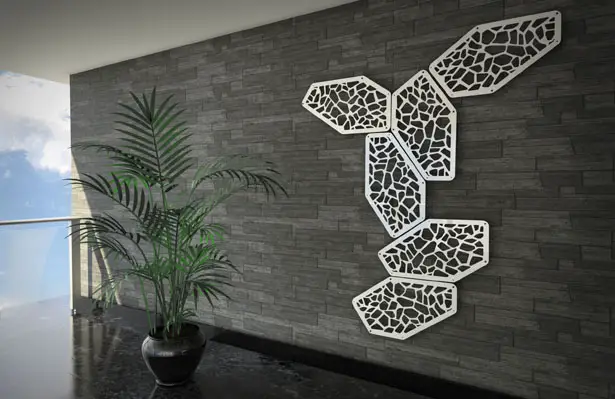 ---
The PowerMat is a concept charging platform where users can charge their various electronic devices simply by putting them on the mat. This sleek and slim charging mat can be perfectly used at home or office and can charge up to 3 devices and has one USB power port. To make a device powermat-enabled, all you have to attach the certain back cover designed for each particular device like iPhone 3G, BlackBerry, Apple dock, and many more. For those devices that don't have a powermat back cover, there is a powercube with several extension cord types to fit various kinds of devices. Moreover, the portable mat, the most amazing member of the PowerMat family, can be folded for ultra compact storage, allowing it easier and more convenience to carry this when you are mobile. The portable mat also works with all types of PowerMat receivers including the powercube.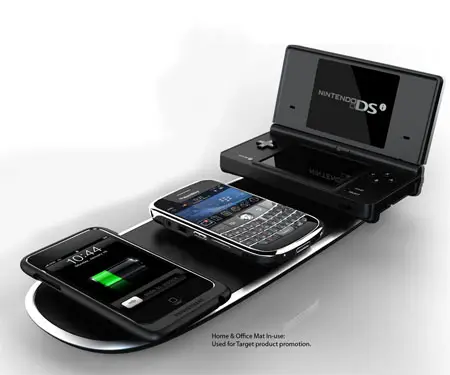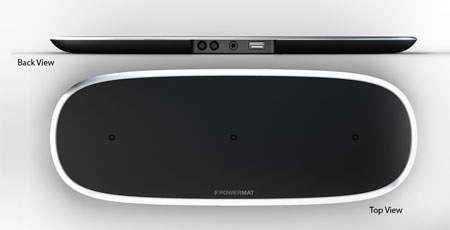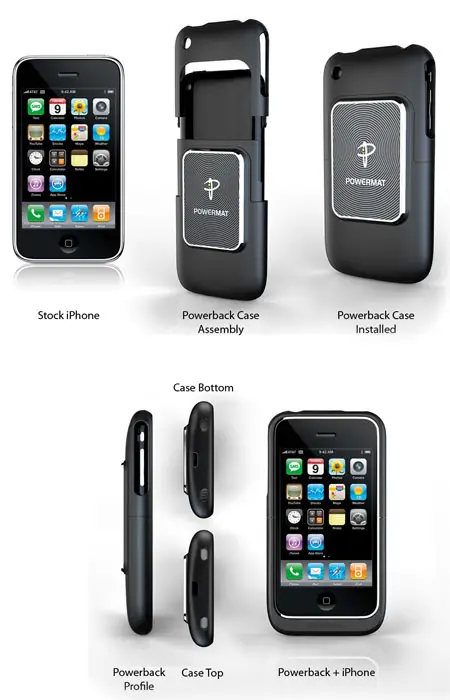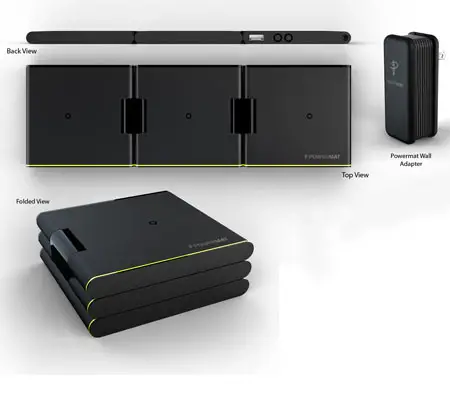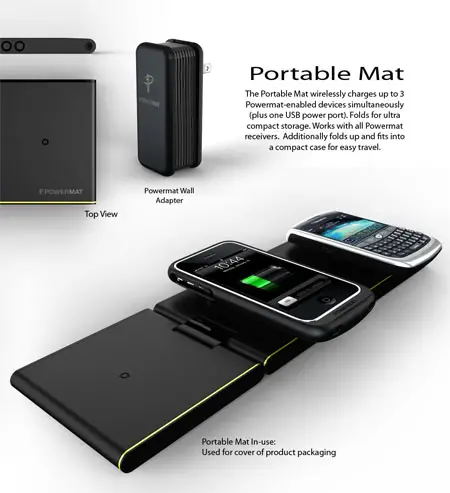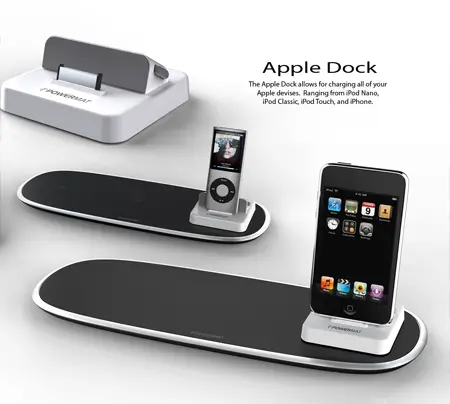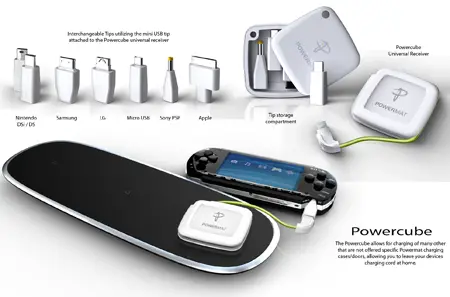 Designer : Rob Cameron
---