Ok, this one of the most interesting design concepts i have written about. The device comes with as a solution to a common problem that climbers and hikers get into. They get stranded on mountains every year, never to be found or found in serious conditions. I love mountains too, and i know that many of us go hiking like taking a walk in the park and they sometimes don't mind the always changing weather and get lost. And the search and rescue teams need a great amount of time to find the missing persons, so most of the times they are never to be found or found too late.
This device is a great helping hand for the rescuers. The developed product is a portable gesture based computer that uses sixth sense technology developed by MIT Pranav Mistry. Rescue personnel carry a small front pack containing all of their essential equipment, including a walkie-talkie, a compass and maps. The front backpack holds everything a search and rescue volunteer needs at a moments notice. While replacing traditional items such as GPS maps, compass and field notebook, the device has additional advantages. These features include a gesture controlled LED lighting, parabolic microphones for the detection of distant muffled sounds and infrared sensors to locate the missing persons trapped under snow. By replacing much of the items in the pack, weight is lost, thus increasing team communication, organization and speed. Speed and good organization are the key to find the missing ones in time and especially in one piece.
This device clearly shows that technology is saving lives, with the integrated GPS maps and the gesture based interface, the rescuers find it much easier to organize, split in teams and communicate with each other when the moment comes.
Designer : Dieter Amick
Under the direction of : Professor Jason Morris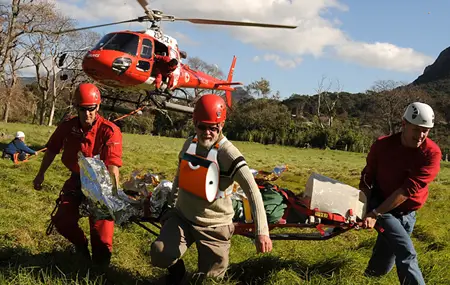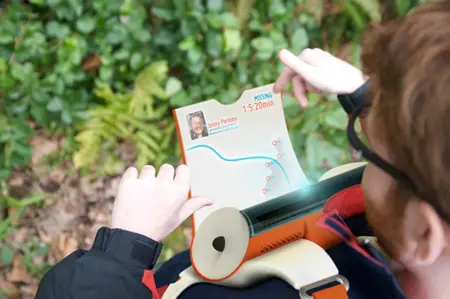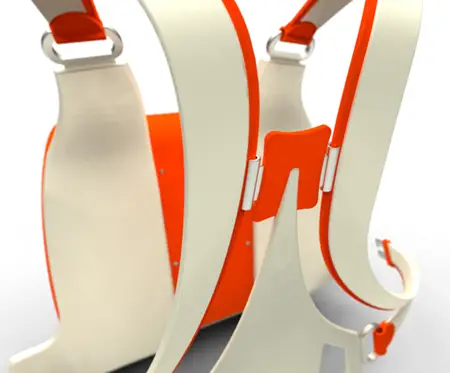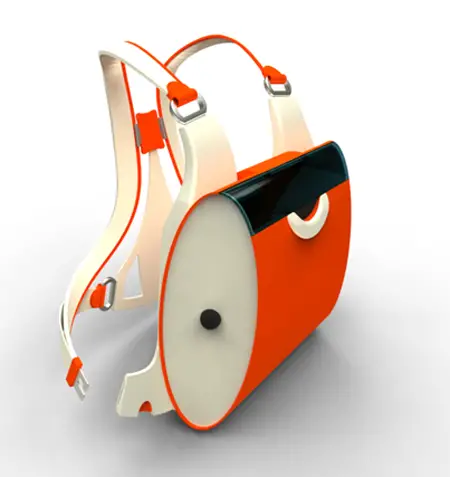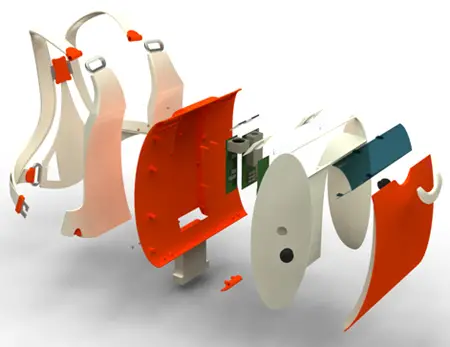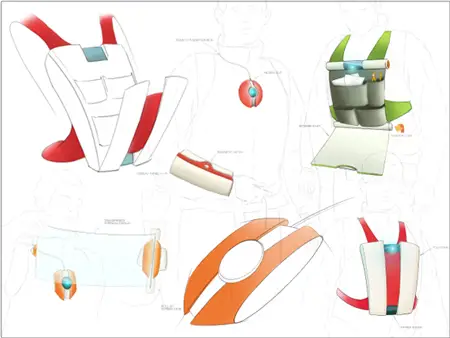 ---
Typing on-the-go is a common thing, however, to some people, it would be uncomfortable typing on a screen. WayTools TextBlade portable keyboard offers you a typing tool that you can carry as a pen, the tactile feedback provides a nice feeling, something that's been missing when you type on tablets or smartphones.
This keyboard takes a new level in touch-typing device world, with just 1/3 the size of weight of an iPhone, it's really compact. We've typed on QWERTY keyboards for like hundreds of years, that's why TextBlade sticks to the same character map, you can use the same fingers to select the same letters.
From : WayTools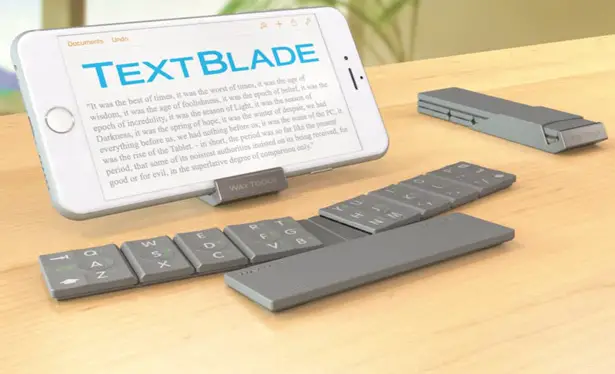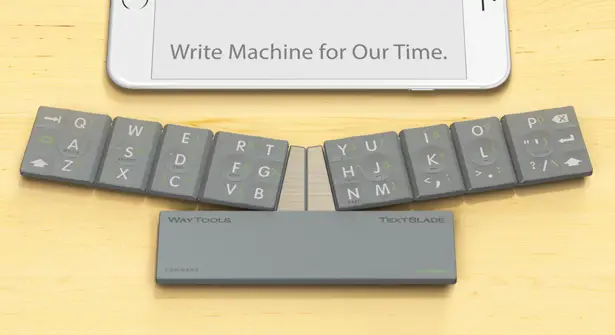 If keyboard covers shrink keyboard keys while fatten your tablet, this won't be the case with TextBlade. This device provides you 19mm finger spacing keyboard with precision keys that outperform a Macbook Pro as the company claims it. the frameless design eliminates all keyboard shudder, and that rock-solid grip hugs the table closer than a Macbook Air, it's easier on your wrist. It blends mechanical key feel with the magic of touchscreens for better experience when typing on tablets/smartphones.
MagLever is the key technology that delivers key-feel typing, the contactless sensing technology makes sure no drag, wear, or sponginess when you use it. This keyboard connects to your gadgets with advanced Bluetooth low energy, it also fast charges on any USB port in just minutes without any cords of any kind.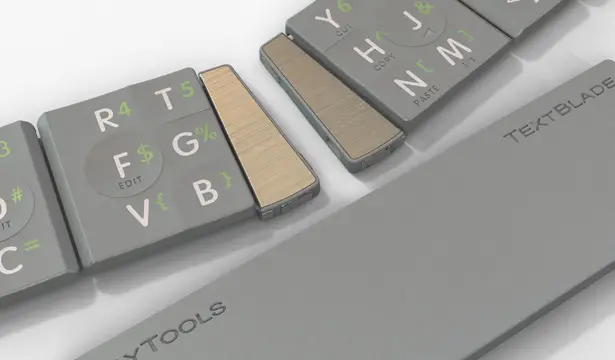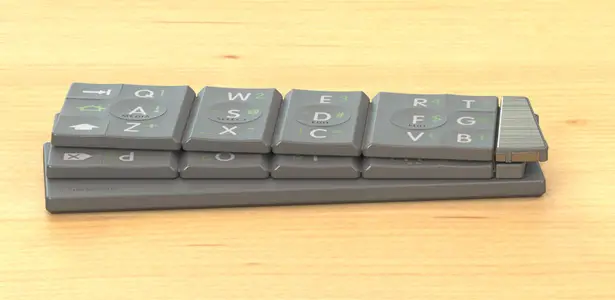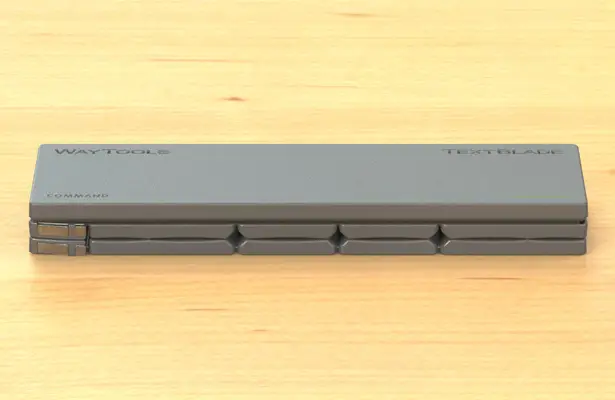 ---
Apple fans have been waiting for next innovation in iPhone 7, there are many designers out there try to come up with cool ideas as entertainment or inspiration. In the mean time, iPhone-Tricks feels that they need to create their own vision of future iPhone, so, here you are … a gorgeous, borderless phone with OED display for optimum contrast and image quality.
This project is a design study that brings creativity and imagination to nice rendered images, a glimpse of what we should expect from the latest iPhone. However, it is purely hypothetical, it aims to please your inner Apple geek.
Designer : iPhone Tricks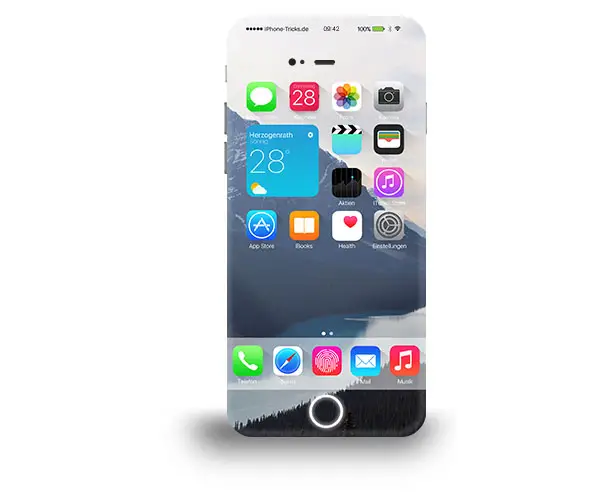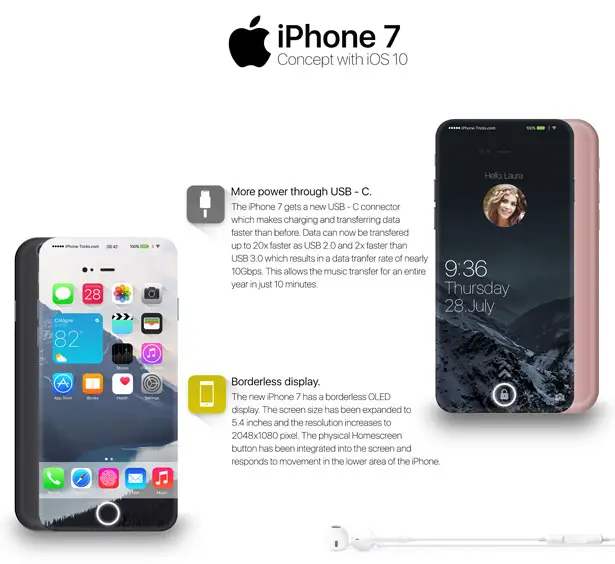 This concept iPhone 7 boasts 2K screen resolution that will make you stare in awe. The multifunctional Homescreen Button is located inside the display, allowing you to perform various actions via swipe gestures. Equipped with iOS 10, this phone offers more flexibility and further ease of use. The design team has imagined that iOS 10 would be able to render app icons in 2 different sizes while displaying contextual information along the icon. This system allows you to work with the information without having to opening the app.
Inside iPhone 7, Apple has placed a powerful Apple A10 chip with an integrated M10 motion co-processor for precise fitness tracking, also a 3GB RAM. The 3000 mAh battery offers user 32 hours talk time and up to 26 days of standby. Listen to your favorite music up to 100 hours on a single charge. There won't be any headphone jack, you'll listen to your favorite music wirelessly.
Click above image for bigger view
Tuvie has received "iPhone 7 Concept" project from our 'Submit A Design' feature, where we welcome our readers to submit their design/concept for publication.
---