Eff You See Eye (fUCI) Bike is a Robert Egger side project, a unique concept bike that doesn't want to be restricted in terms of design. As Specialized's Creative Director, Robert Egger, doesn't have time to follow rules imposed by others. He believes that designers should have the freedom to explore their imagination without being limited by certain rules. fUCI, pretty cute name for a concept bike, was born out of curious intentions where Robert let his own sketching hand roam free, ignoring any UCI's (union cycliste international) technical regulations to imagine one innovative bicycle that is not bound by any rules or restrictions. Just because we don't race the Tour de France, doesn't mean that we are not allowed to ride something that will blow our hair back and cruise down the road at great speed we desire.
The goal of this project here was to design a bike for anyone who wants to go fast on a road bike. fUCI features 33.3-inch rear wheel, flywheel to be exact. This bike is equipped with a motor, in the bottom bracket, just like when you ride the Turbo where you put your foot on the pedal and it lurches forward. That little motor would get the flywheel up to speed, you'll feel burst of power when you get that flywheel up and running.
Designer : Robert Egger
Photos by Carson Blume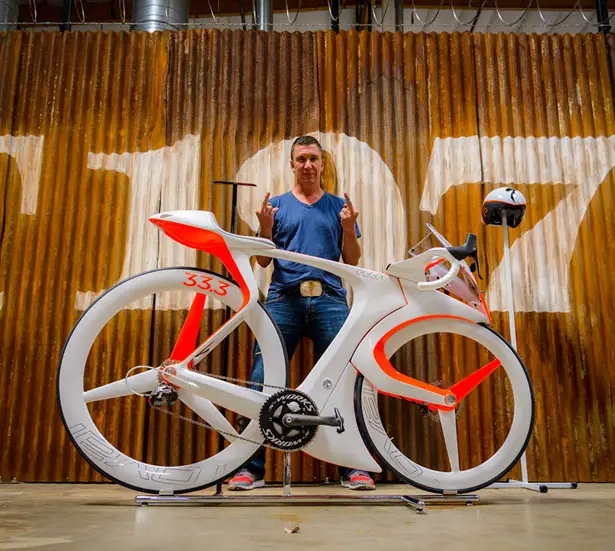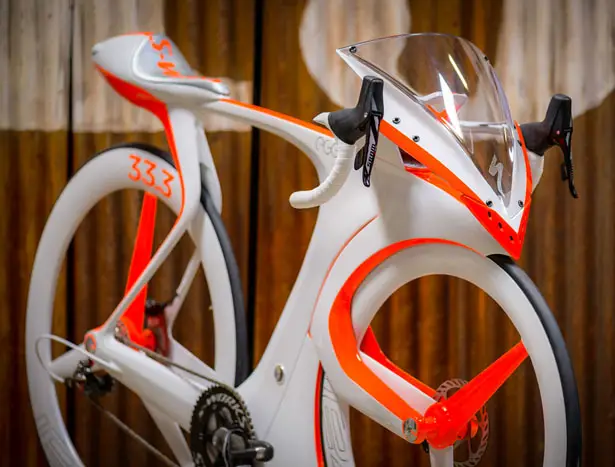 The unique shape of the bike is definitely not the same as your conventional bike, it swoops and arcs, giving you dramatic appearance, not to mention that bright orange accent that makes the bike even more visible. The line incorporates a bit of anatomical human body, making it very comfortable to ride. One cool thing about this bike, there's a little compartment behind the saddle where you can keep your food, wallet, or windbreaker there, just like a trunk of a car.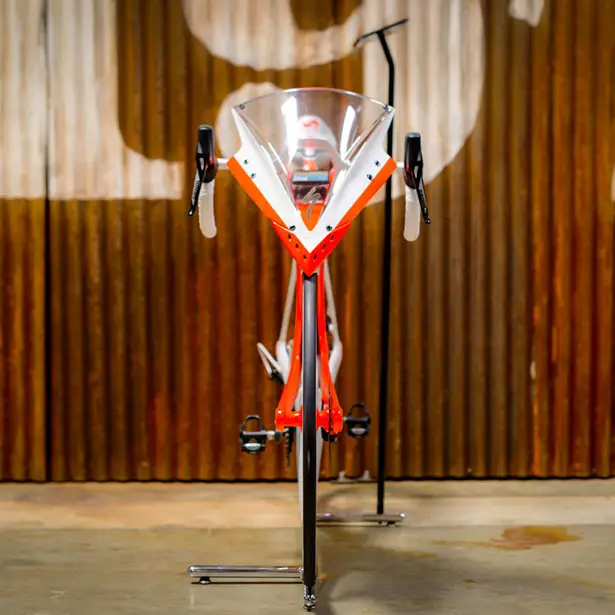 The lithium battery of fUCI is removable, but Egger explains that there's probably no need to take it off when you have a docking station. On a mount coming off the stand, a solar panel mount sits, which could be used to charge the bike and take fUCI off the grid. Robert Egger also incorporates technologies into the bike, a rider's smartphone can be placed on the dashboard where rider can control the data and functional aspects of the bike's operation. The goal here, your smartphone runs the whole bike, from lock it up to provide safe riding route.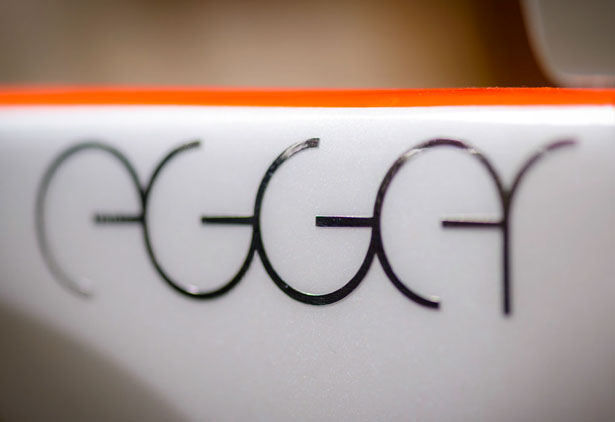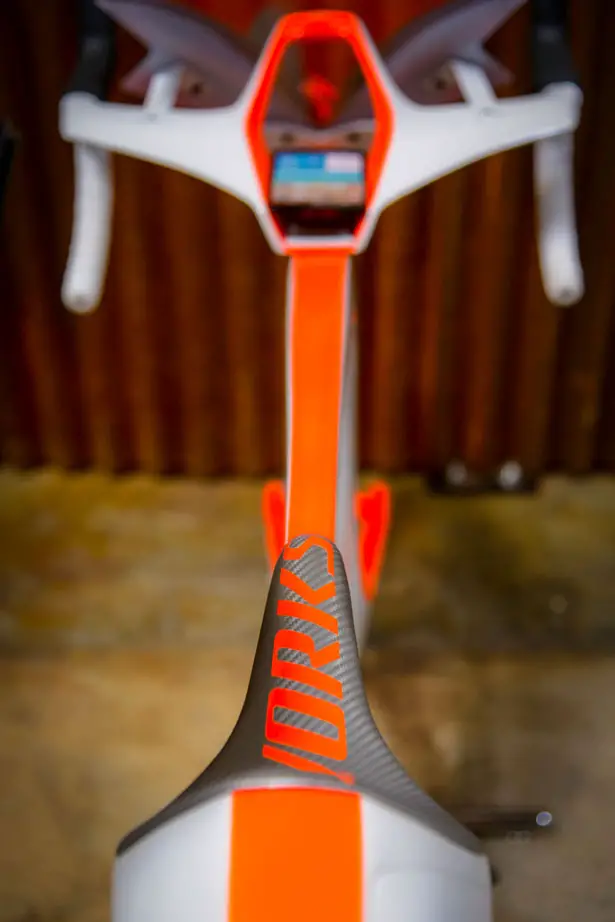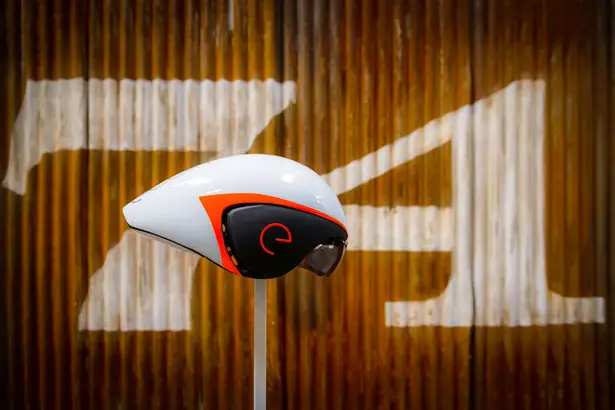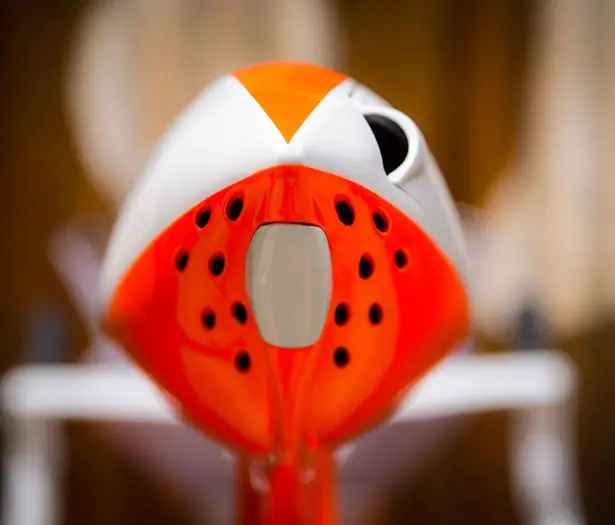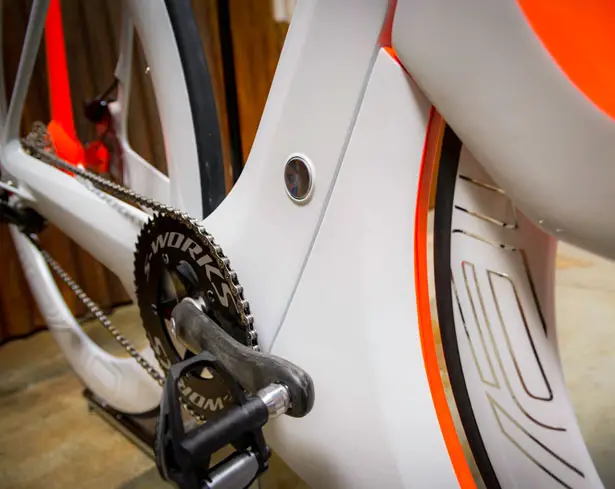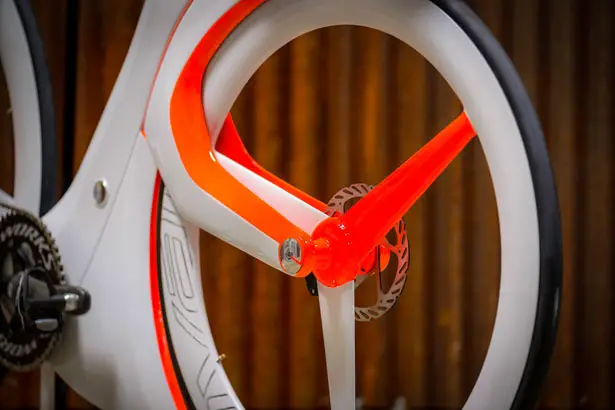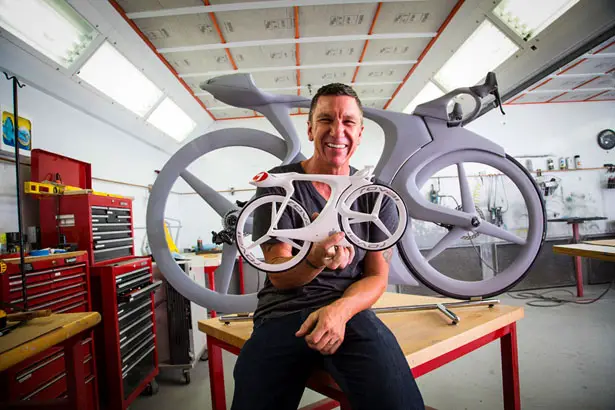 ---
Kisai Space Digits Watch now is available with wooden strap. Just in case you didn't know, we have previously featured the first version here. It still has the same futuristic display framed by dual-layered laminated hardwood case, but this time combined with stylish wooden strap. Easy to read at a glance, the digital time, both hours and minutes, is displayed in stylized digits, you can read the time from left to right while the date can be read top to bottom (month and day). Black LCD interface highlight the green or gold tones to allow you to read the time easily in daylight, or your can always illuminate the time at low light vision, thanks to glow-in-the-dark EL backlight.
Just like all Tokyoflash wood watch, it's been carefully crafted with 100% natural wood. A clear coating is also applied to ensure great protection of the quality. Available for limited edition in red sandalwood with dark sandalwood and green LCD or maple wood with red sandalwood and gold LCD. It has the same functionality just like the first version such as alarm, warp speed animation, and EL backlight.
Designer : Tokyoflash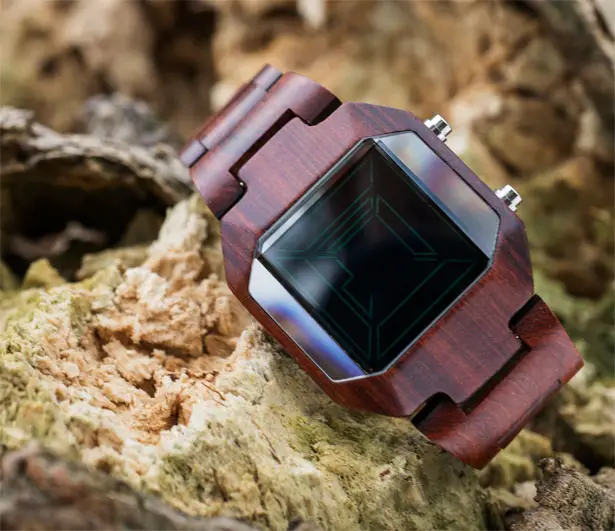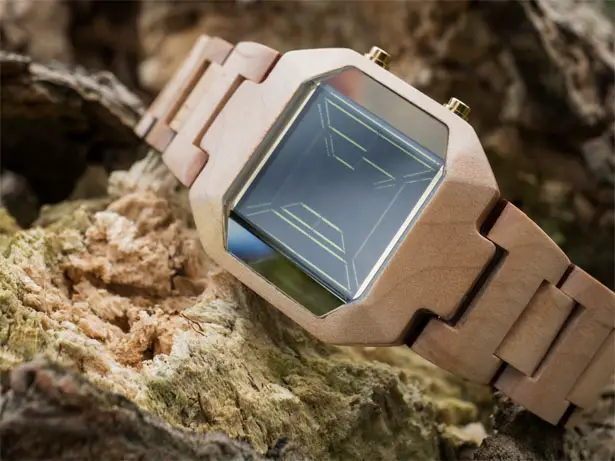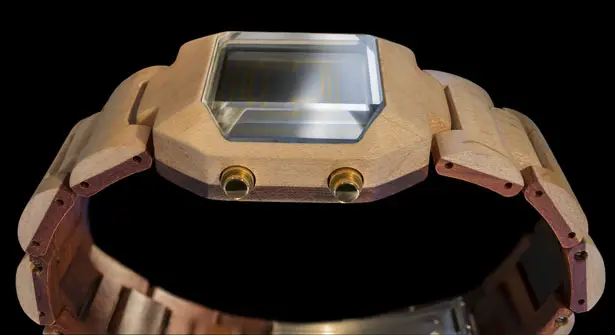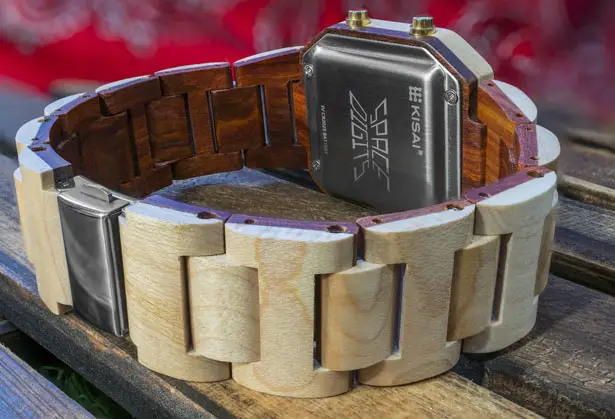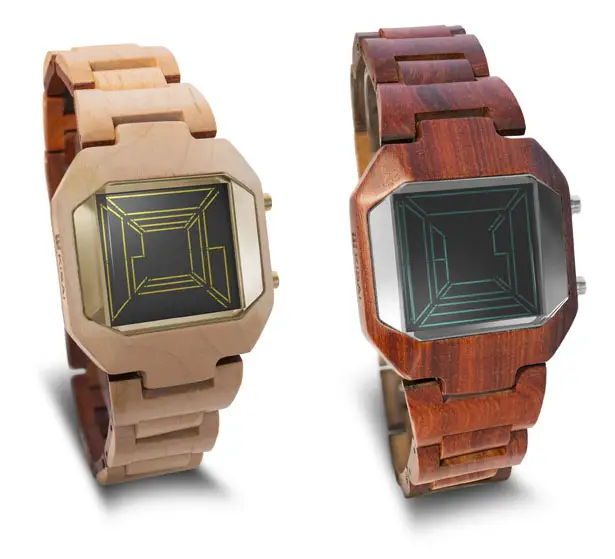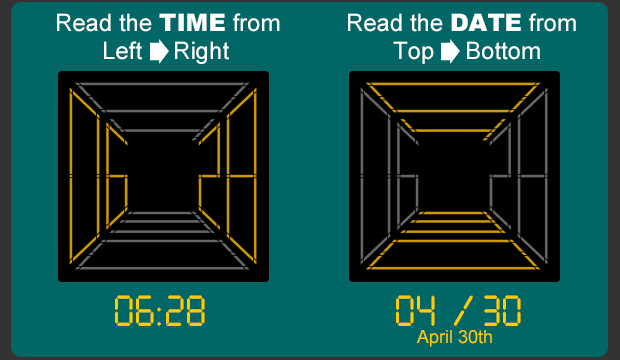 Tuvie has received "Tokyoflash Kisai Space Digit" project from our 'Submit A Design' feature, where we welcome our readers to submit their design/concept for publication.
---
We usually use bulky colander to drain our canned food such as tuna, beans, meat, or other vegetables. Jim Costello has designed and prototyped a new kitchen utensil which is a modern and simple tool called the GoCan Drainer. It's a simple tool that makes draining easy! No more spilling half the content into your sink or accidentally cut your hand trying to squeeze out every little bit of oil for your canned food.
You can forget messy draining with this tool. You can proceed with an easy one-handed method to keep all contents in the can and very little clean up. If you think this is something that every kitchen should have, you can support the industrial designer to help his commercial GoCan Drainer production from this page on CrowdSupply.
Designer : Jim Costello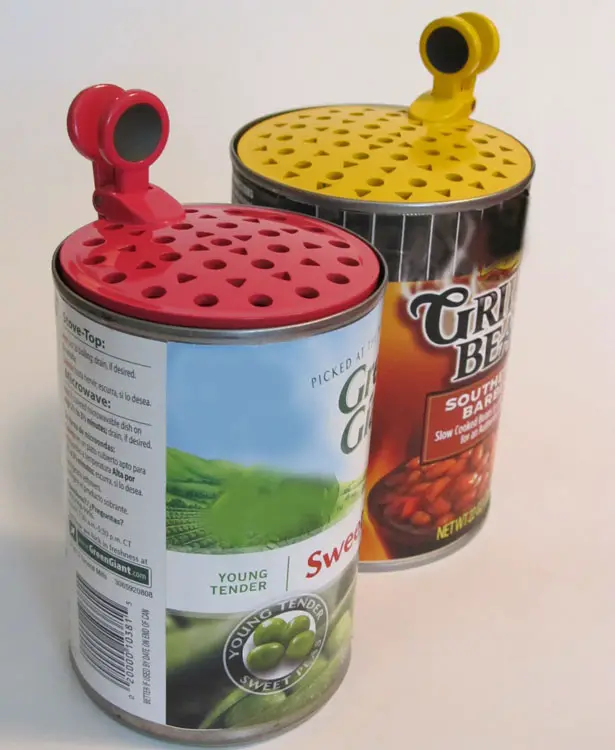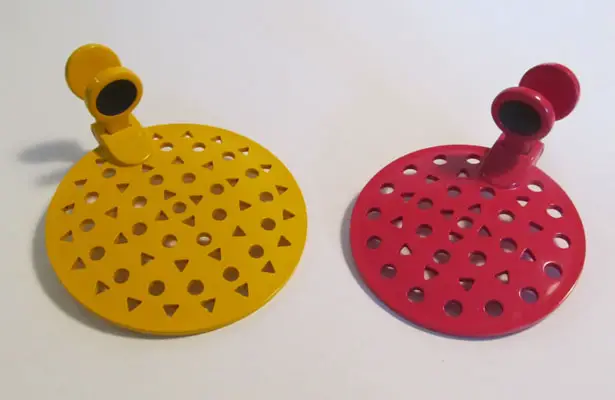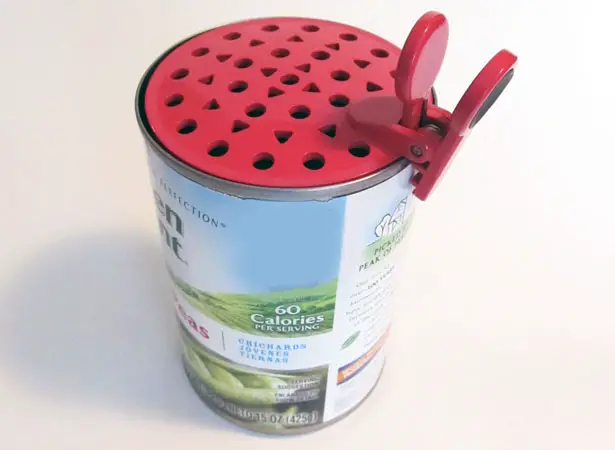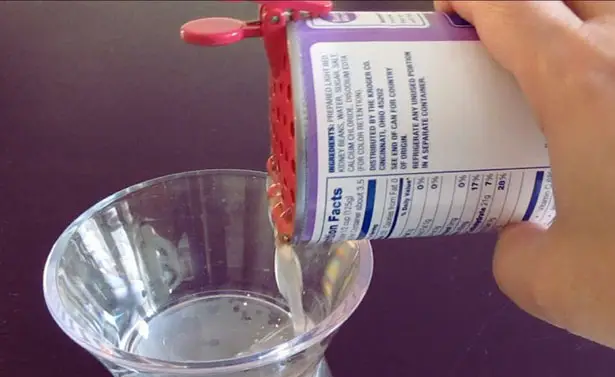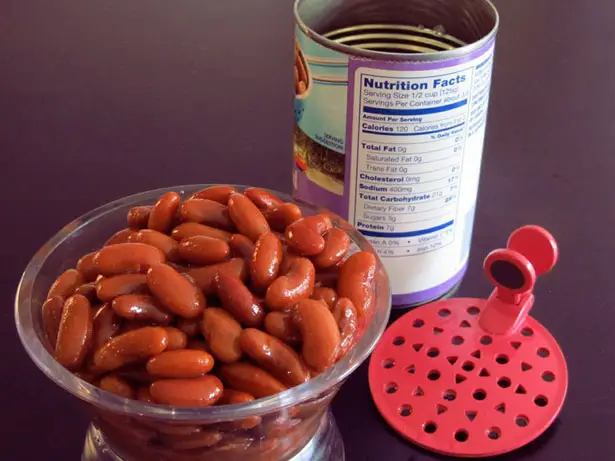 Tuvie has received "GoCan Drainer" project from our 'Submit A Design' feature, where we welcome our readers to submit their design/concept for publication.
---