Cuum electric wastebasket is a combination of a household electric appliance with a cleaner. This device is certainly helpful when you sweep a floor with broom and a dustpan, since there's no need to bend down to pickup all those last dust particles. Just about anyone has swept a floor at some point, so we're sure that you understand when we say that dustpan leaves annoying dirt lines that take forever to get rid of. Using this device, just sweep them to the bottom of this unit and turn the vacuum on to suck all those dusts.
Designers : Junse Kim, Yonggu Do, and Eunha Seo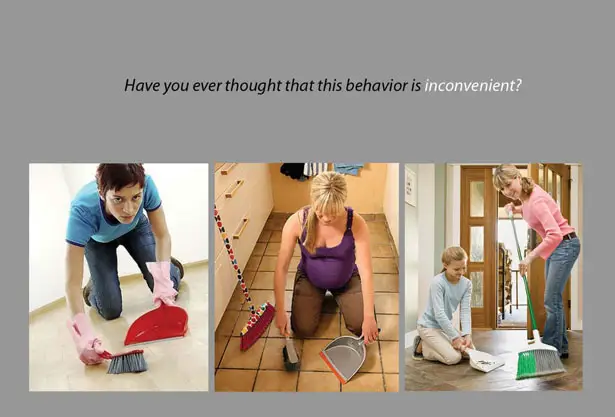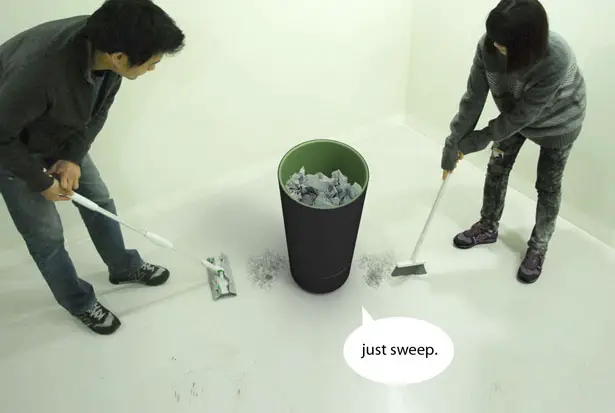 Cuum electric wastebasket consists of two modules: an ordinary trash bin at the top and vacuum cleaner at the bottom, the dust filter and filter shaker will grab dust particles around it and keep them inside its body till you empty it. This is certainly a great device for every household, especially for disabled people or pregnant women.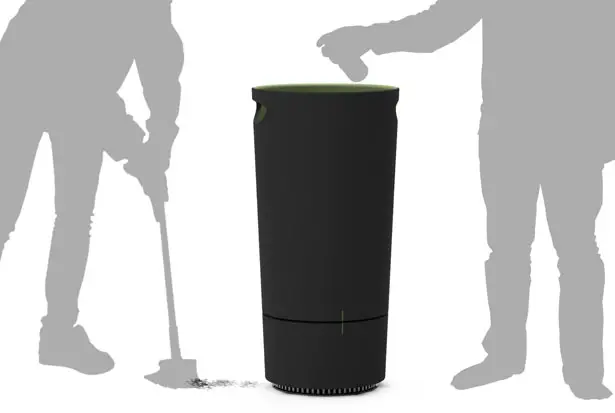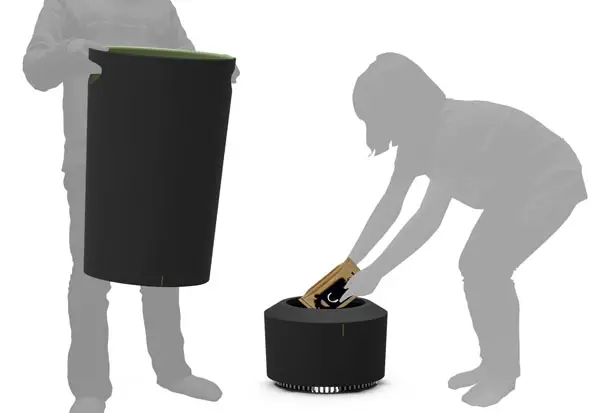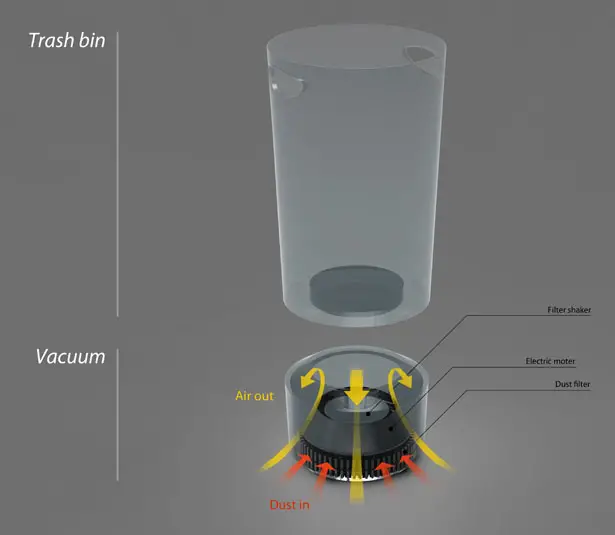 ---
Wow, look, someone actually makes inside out umbrella design into production. The first time we saw an inside out umbrella was from Ilmo Ahn's submission, perhaps KAZbrella was inspired by that project as well. We think the name is self explanatory, it's a reverse folding umbrella that allows you to enjoy drip free umbrella.
KAZbrella opens inside out, just like a flower, it leaves the wet side of the canopy contained inside when closed, it won't wet the floor. The design allows you to smoothly open and close in a crowd, avoiding accidental poking of other people. The double spoked design makes it extremely strong even against strong wind. In the even of your umbrella is blown inside out, simply click the button on the handle to restore back to its open shape.
Designer : KAZ Design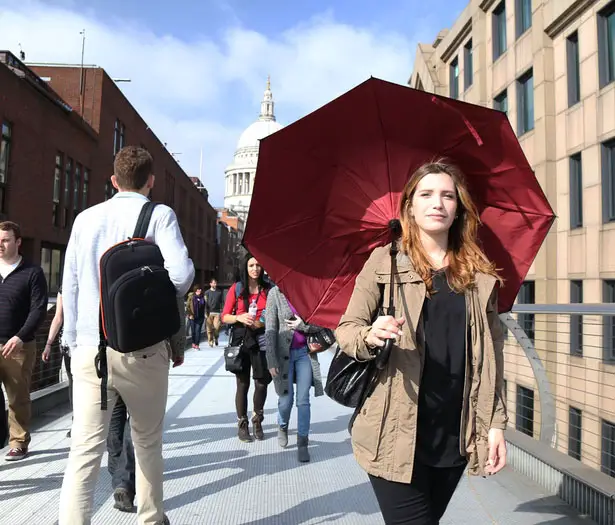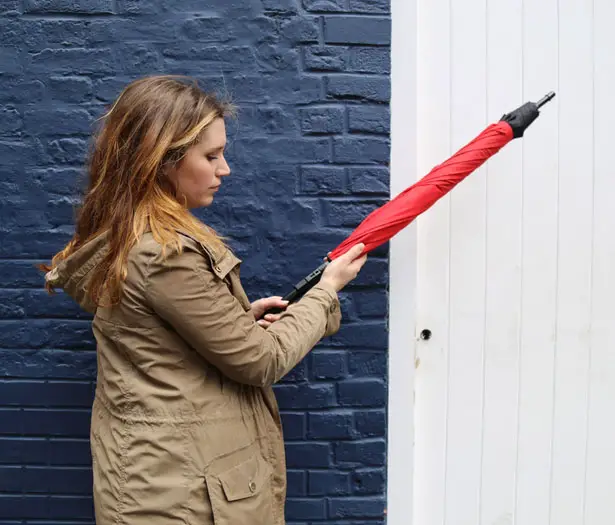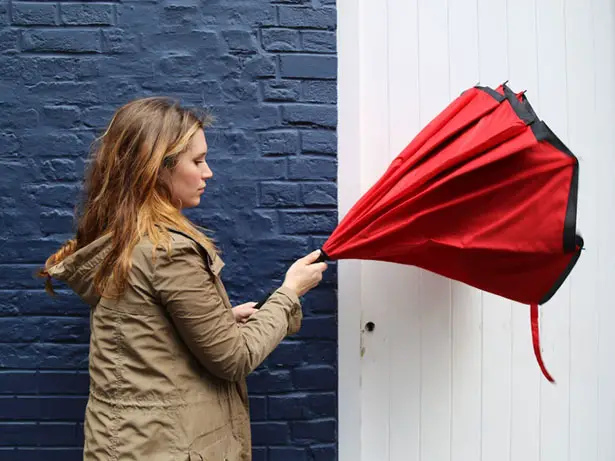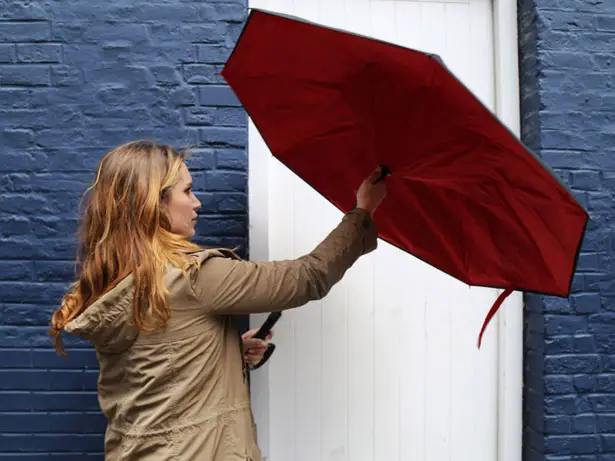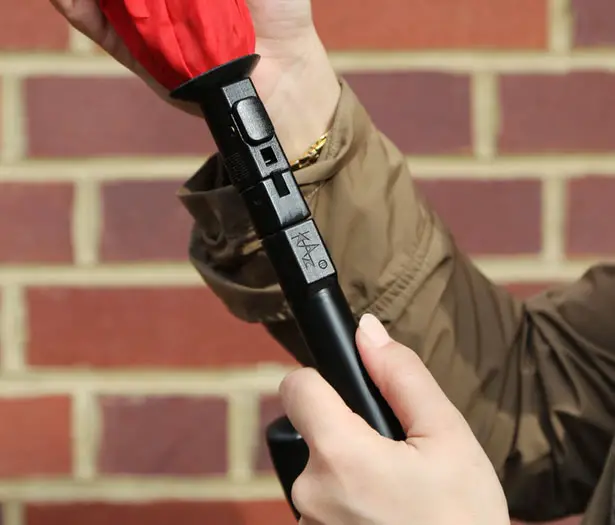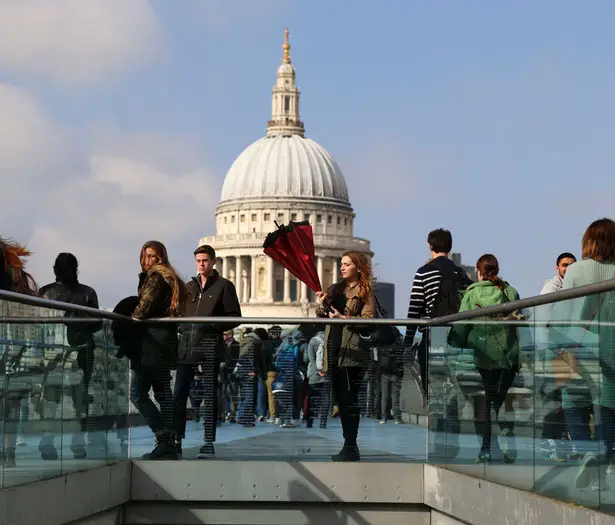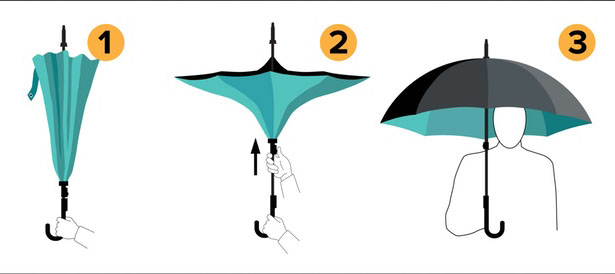 ---
Invader Furniture series by Maria Bruun has been designed to offer maximum flexibility for the user. This storage furniture features modular design for high flexibility which answer the need for both hidden and open storage, for added convenience, this furniture set is completed with wheels for easy moving. The first thing we notice on Invader Furniture series is its beautiful light long-legs that make us questions about gravity and strength of the wooden legs. However, there's a metal core in the construction which provides optimum strength while still creates clean and simple character of the furniture to stand out from the crowd.
Designer : Maria Bruun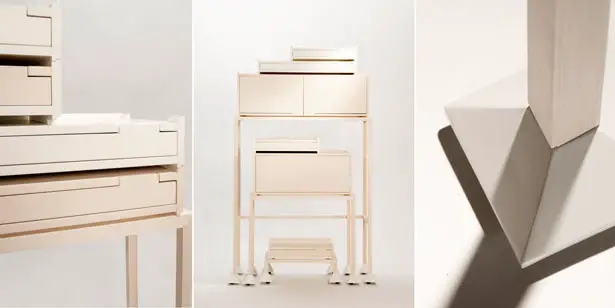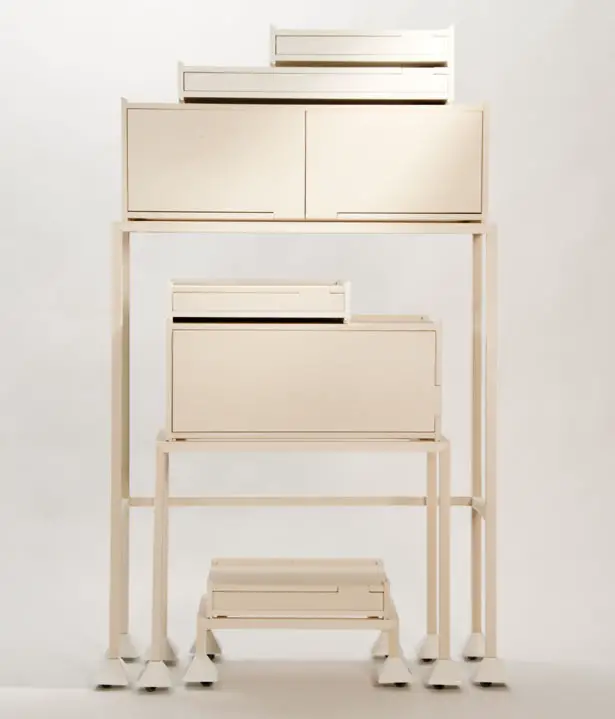 Inspired by the way we live, Invader Furniture series consist of stackable modules with a variation of 3 different sizes and 3 basic functions: drawer, cabinet and surface. These 3 functions are the basic storage that you need. You can keep your private stuff inside the cabinet or drawer while place items that you want others to see on the surface area such as: photos, decorative items, etc.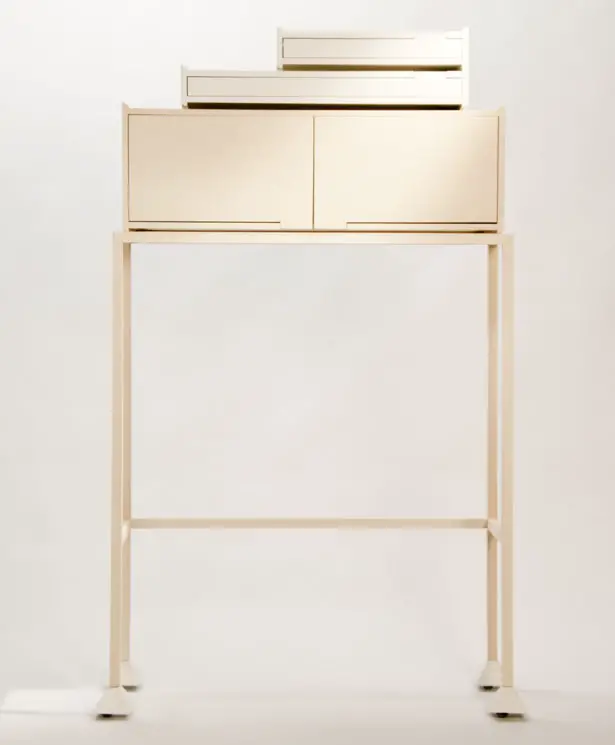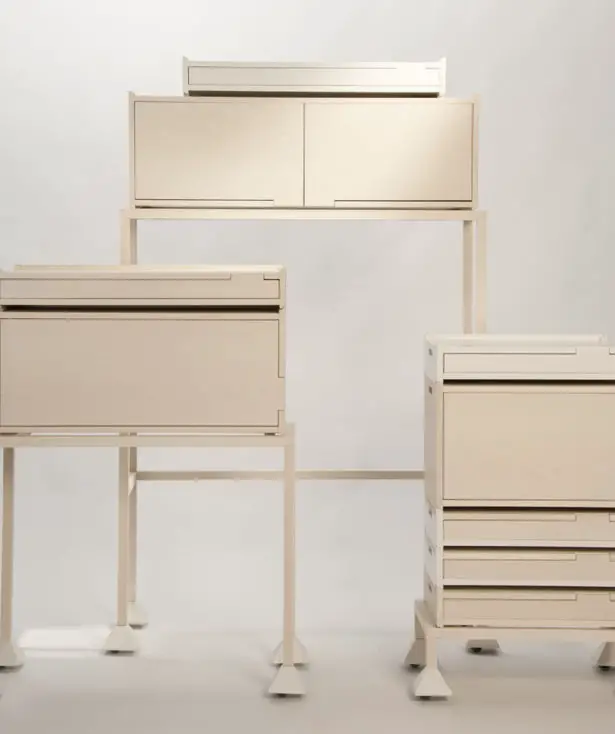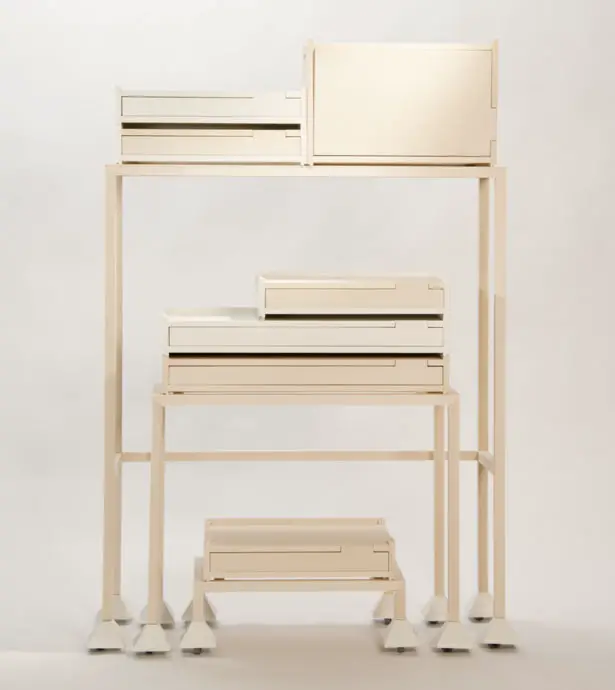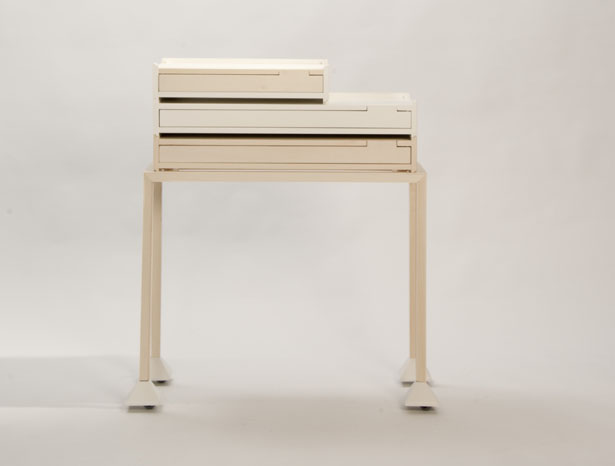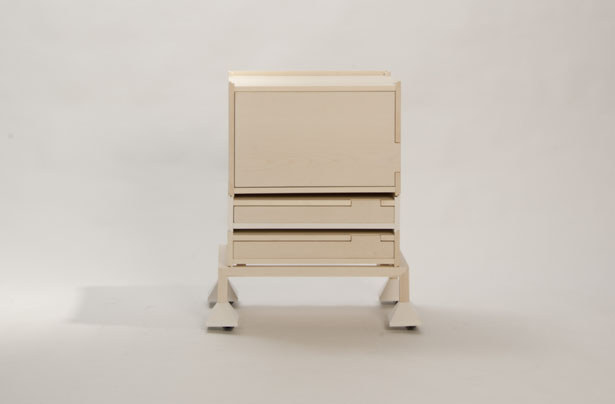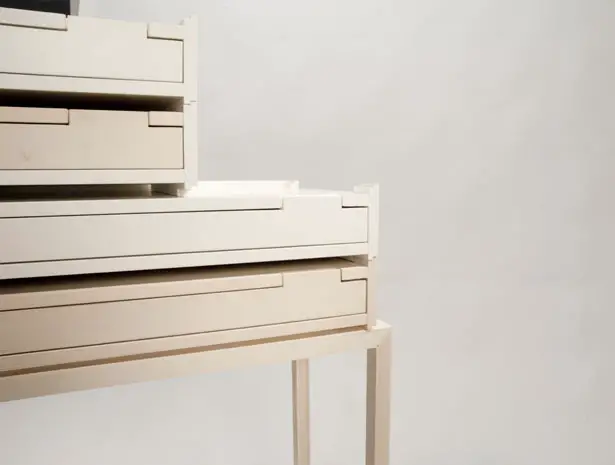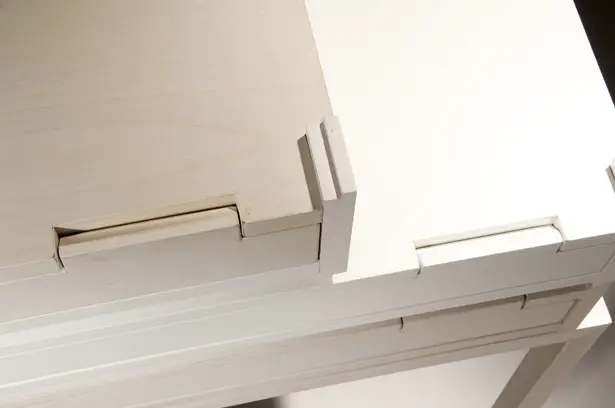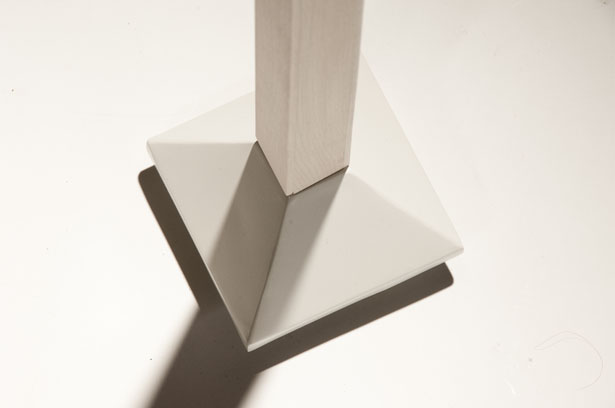 ---