It seems that wooden case watch is popular since recently Tokyoflash has released different wooden watch models. Kisai Console Wood LED watch features vivid LED lights combined with natural hardwood case, yes, it creates a cool watch that has both classic and futuristic elements. At first sight, it looks like you have a Sci-Fi control panel on your wrist.
Reading the time is pretty simple, you can see at the hex shapes, there are 1-12 digits that represent the hours. The gauge at the bottom represents 5-minute intervals and the level on the left indicates single minutes from 1 to 4. Just like all Tokyoflash watches, it's a limited edition version, better grab it fast.
From : Tokyoflash [Buy It Here]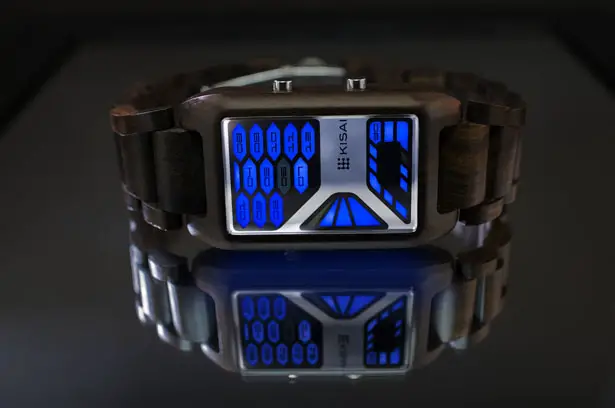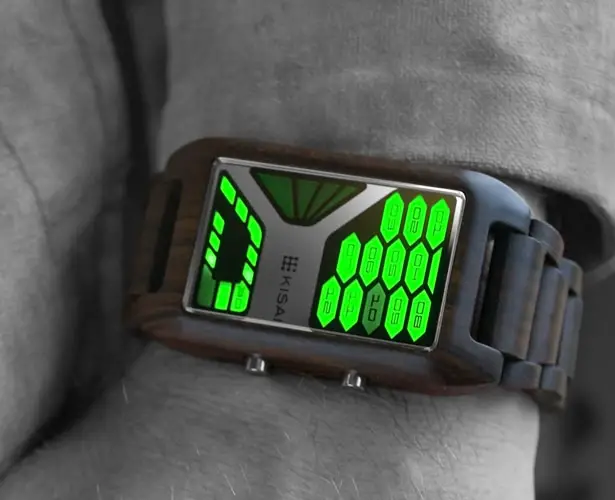 Each Kisai Console Wood LED watch has been carefully crafted from natural wood in limited quantities. You can choose red sandalwood with green LEDs or dark sandalwood with blue or green LEDs. Beneath the mineral crystal lens lie digital tube interface along with mirrored detail separating sections of the display.
This unique wooden wrist watch has top surface which has been curved and the visible wood-grain creates beautiful contrast between natural material and modern technology. Since it is made of natural material, each watch has a unique color and grain pattern. For better protection, each wood watches have been applied with clear coating. [Buy It Here]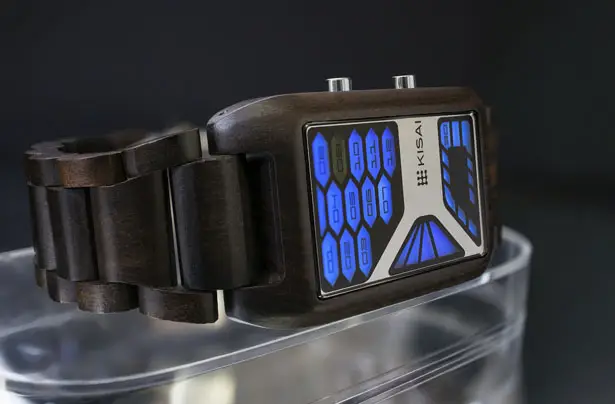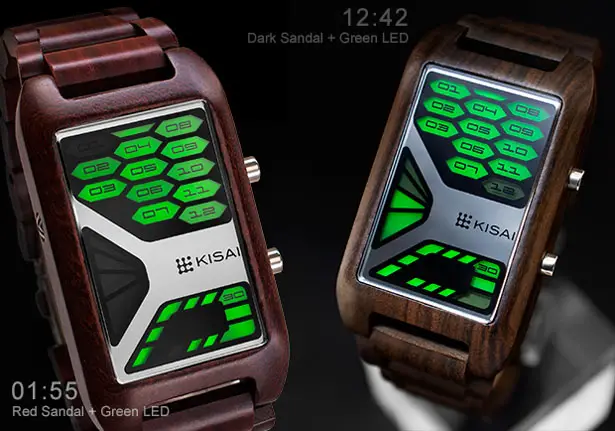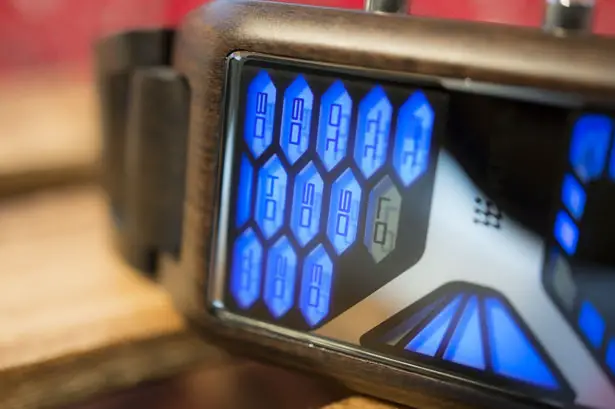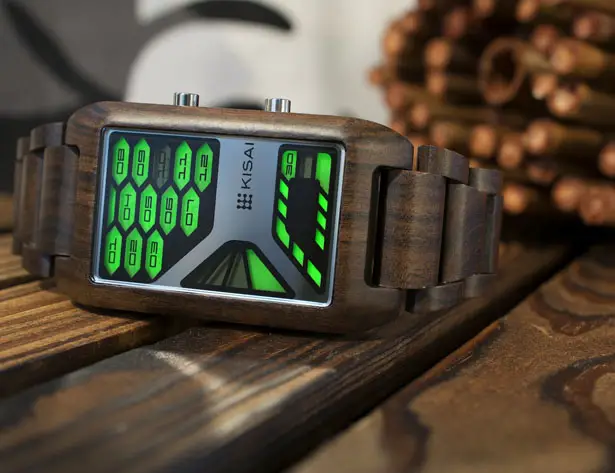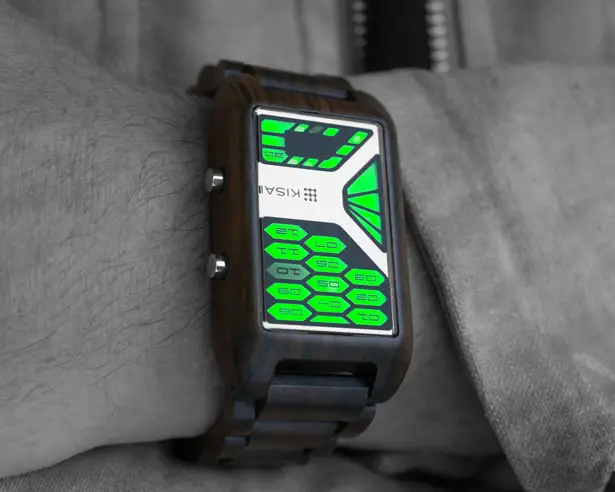 Tuvie has received "Tokyoflash Kisai Console Wood LED Watch" project from our 'Submit A Design' feature, where we welcome our readers to submit their design/concept for publication.
---
In order to satisfy the mobility demands of the future, the BMW group has aimed to develop serial production solutions. In connection to this, BMW Motorrad concept e is as well addressing issues pertaining to individual single-track mobility as well as future customer needs. With an intension to develop innovative solutions, BMW Motorrad adds new dimension Urban Mobility.
Before the year ends, BMW Motorrad will launch its pioneering Urban Mobility area along with 2 first-class vehicles under the maxi scooter segment. Combining the functionality of both a scooter and a motorcycle, both the vehicles offer excellent performance and are powered by high-end 2-cylinder combustion engines. BMW is set to present its ground-breaking design in this area at the Frankfurt International Motor Show under the title: BMW Concept e.
Designer : BMW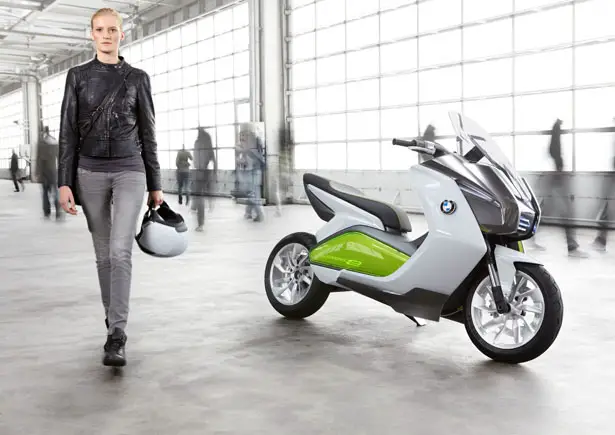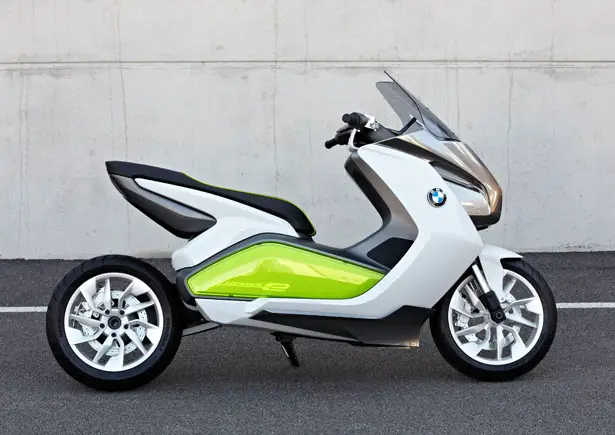 This BMW Motorrad electric scooter concept provides sustainable technological solutions as well as beautiful aesthetic design that offers the desired response to the changing city mobility needs. The designers of BMW Motorrad Concept E spent as much time as possible to shape the e-scooter that is powerful and dynamic. The end result shows the core standards of BMW Motorrad: passion, dynamic performance and novelty. The choice of materials, comprehensible structure, coloring, and clear design suggest a clean efficient vehicle that allows an individual to move with ease through city traffic.
In order to set new standard in technical functionality and quality, BMW Motorrad designers have though of creating an emotional dialogue between the rider and the vehicle. The basic idea is that a vehicle has to do more than just function, it has to connect to the rider's emotions too. Not only it represents a premium electrical drive, it also provides an alternative form of mobility that suitable for everyday use in all areas. BMW Motorrad concept e has to be able to inspire the rider again and again, as well as reflect its specific technological features.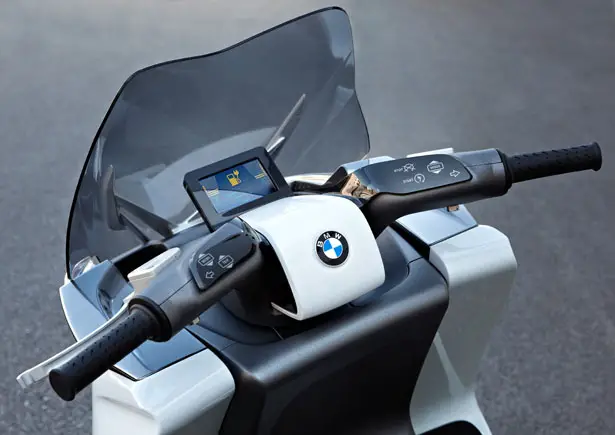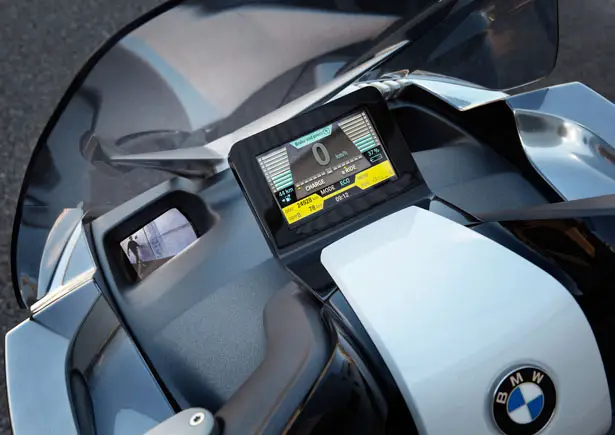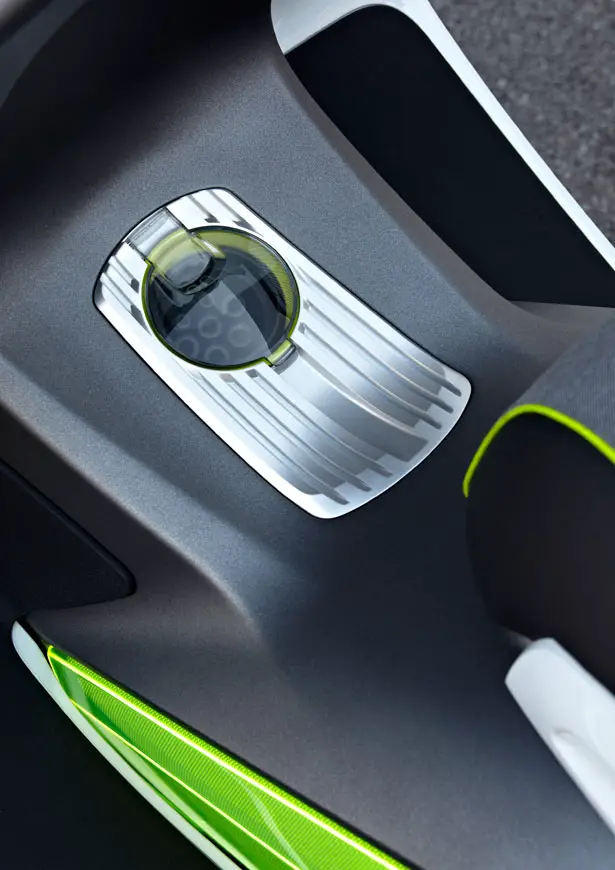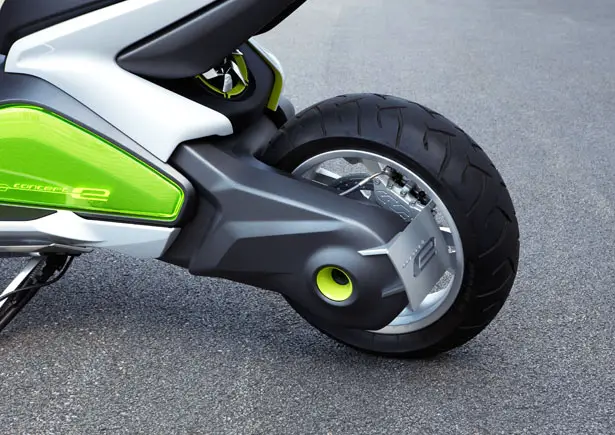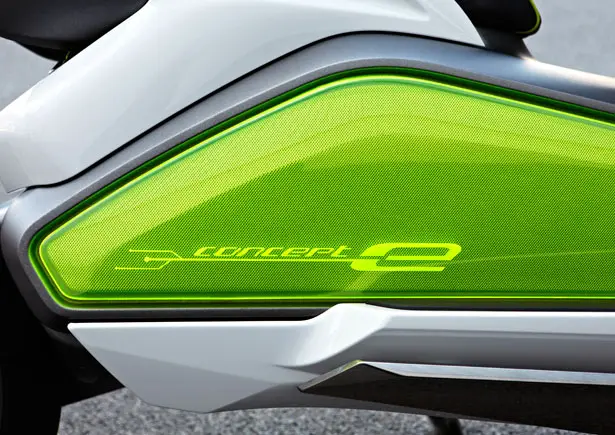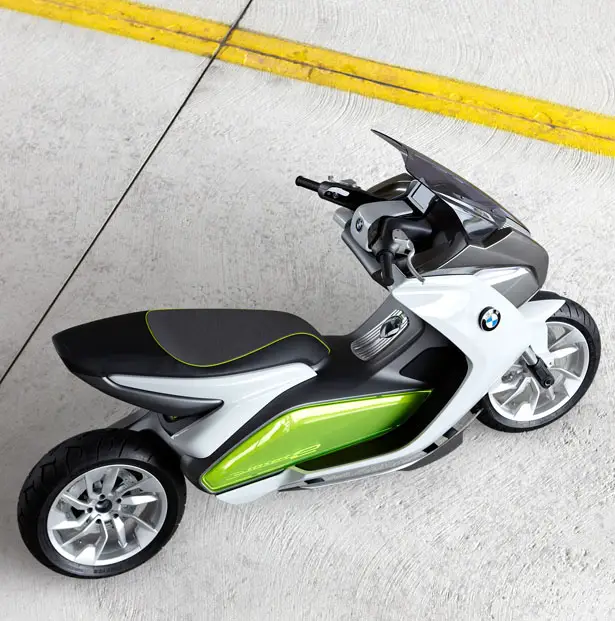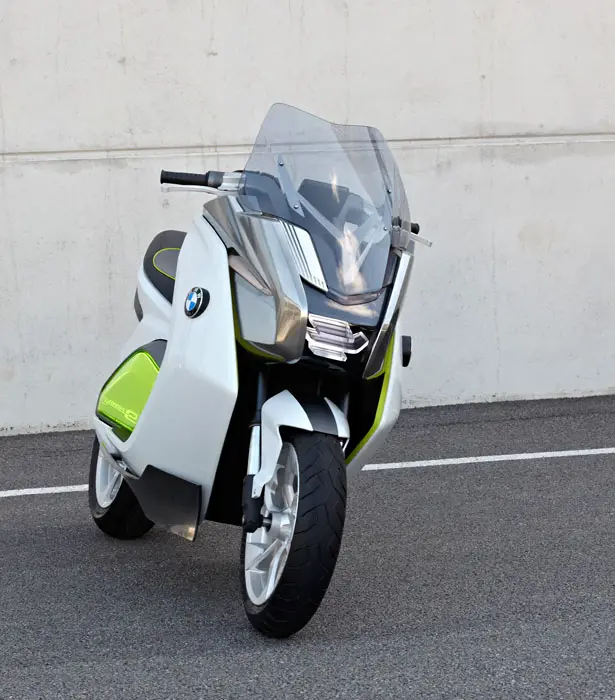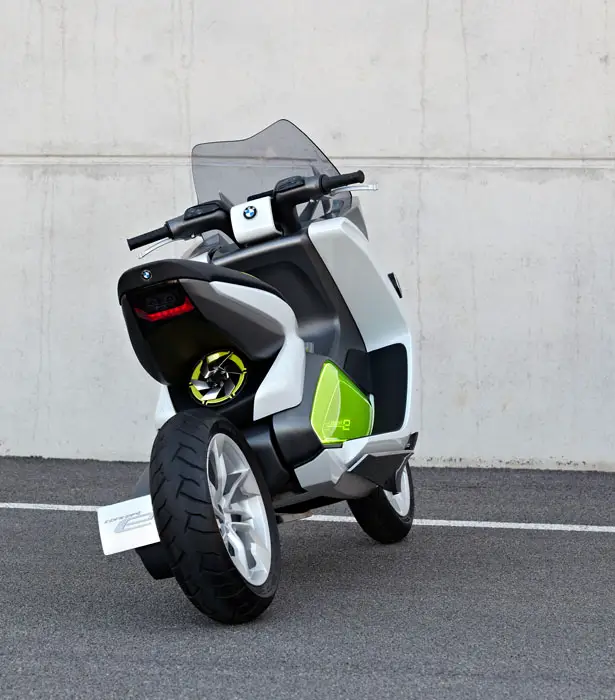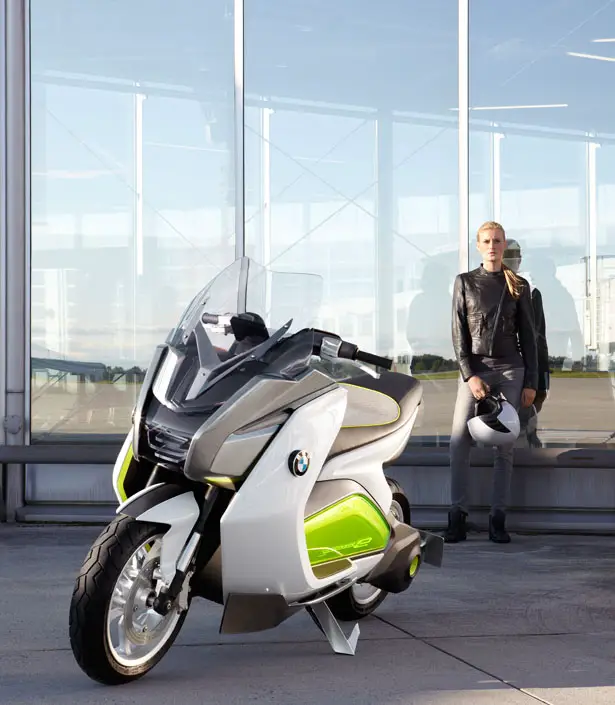 ---
"Endlesstime", as the name suggests, is a never ending watch designed to represent the endless quality of time. The design is quite simple and clean for any user. The watch is made up of semi-transparent plastic which can be straightened if not tied up on your wrist. The watch is very flexible due to the magnets concealed in the band and it can easily fit on any wrist comfortably. Designer has given a twist in the middle of the watch for reminding the symbol of hourglass. The twist also shows the division of the hour and minute displayed on the clock. Also, there is no need for batteries as the clock receives satellite signals and automatically tunes the watch as per current time zone.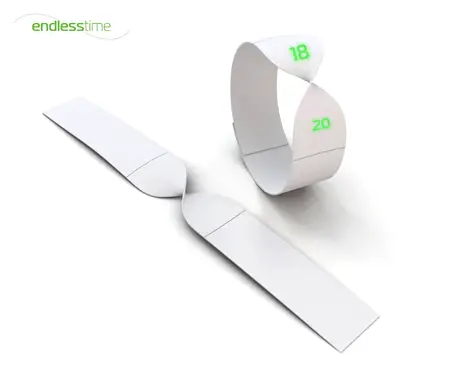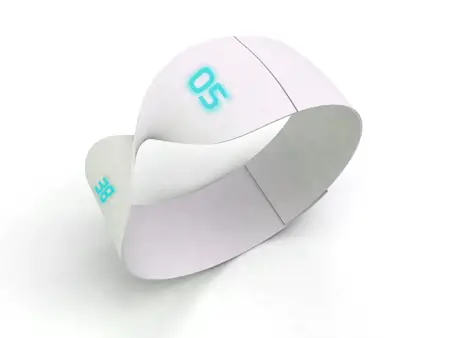 Alexey words about his design:
A conceptual project for a wristwatch, Endlesstime has been designed in the form of the Möbius band to symbolise the infinite (or endless) quality of time.
Endlesstime is a continuous band without knobs and buttons. It does not require the tuning of time or the changing of batteries. A receiving device in the clock face receives a satellite signal and automatically tunes the watch to match the time in the current time zone. The battery is automatically charged using the kinetic energy made by movement.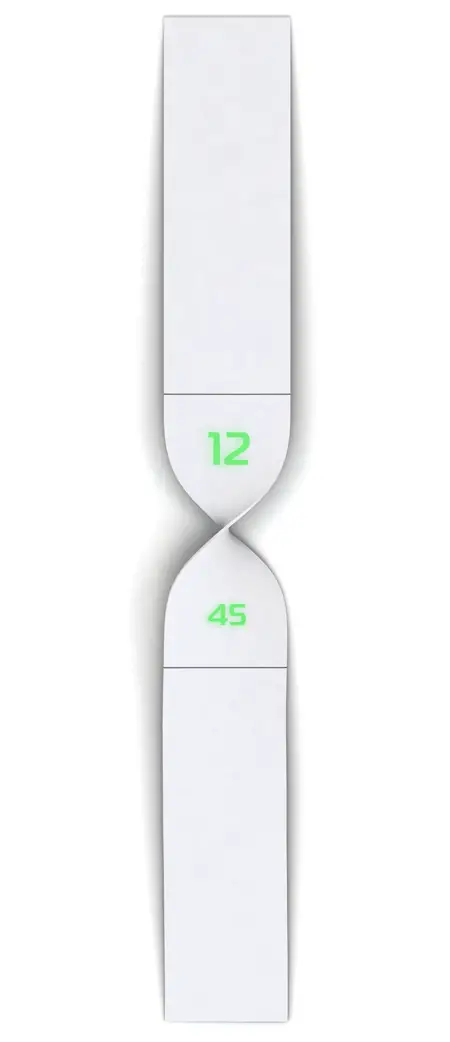 Designer : Alexey Bykov
---