Taking a bath is something that we can do easily, however, that's not the case for people with limited mobility, that's why Elevated Bathtub concept is a great idea. It's a tub system with an enclosure that can be lifted, thus, getting in and out bathtub is no longer difficult and dangerous for people with limited mobility. This system consists of 2 parts: tub enclosure which can be lifted and the flat base with a showerhead pillar. Lift up the tub to reveal a flat bath area which allows user to step in and out easily without any obstacle. Select "tub bath" mode to slide the enclosure down until it closes with base part and water fills the tub until it's ready for you to use.
After bathing, simply switch off "tub bath" mode to drain the water and lift the tub enclosure, allowing user to step out from the bath area.
Designers : Zhang Jiangpeng and Zou Tao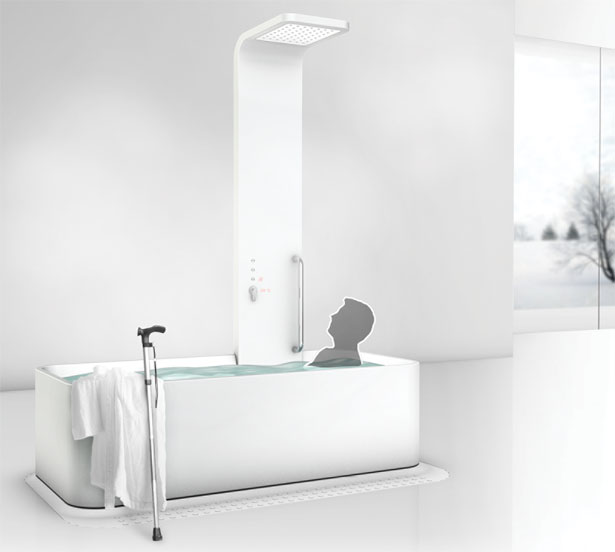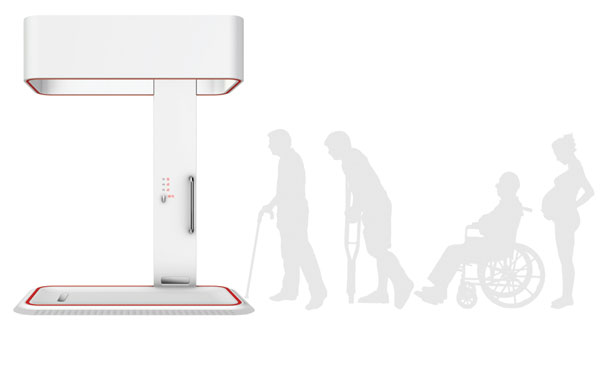 You can also take advantage of its regular shower equipment when the enclosure is at the top of pillar, that's why Elevated Bathtub is great for everyone. It's an ideal installation in public bathhouses, hospital, rest homes or even private houses.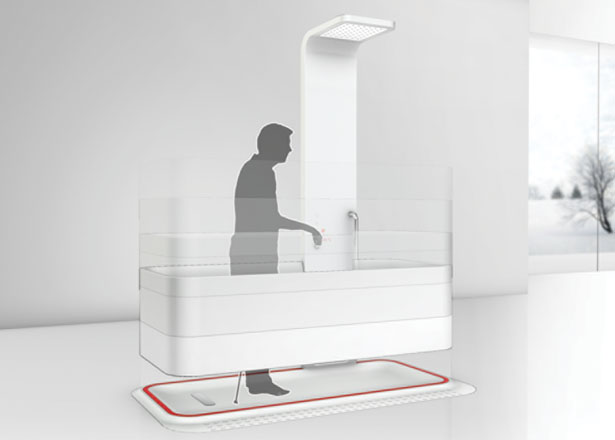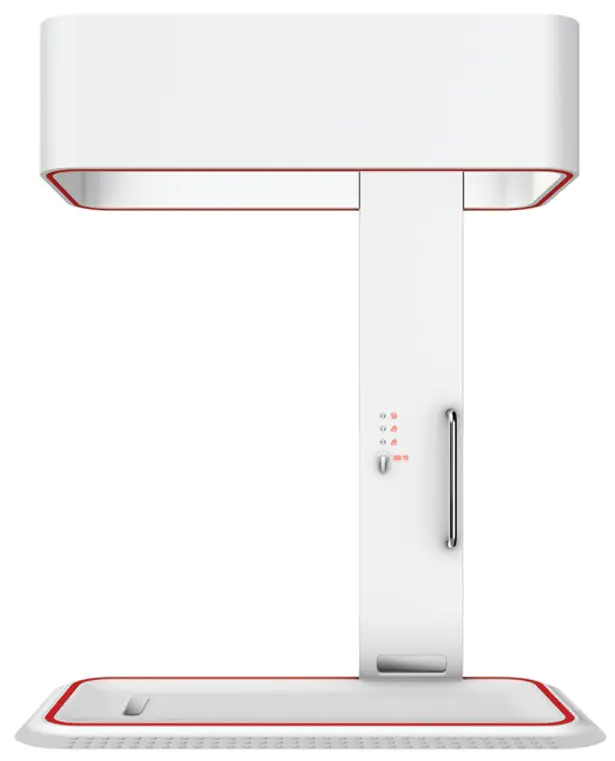 ---
Despite of the latest technological advancement in almost every sector of everyday life, people are still using the traditional pens to write down a letter, a note, to sketch and to draw something, etc. The Helix concept is driven by focusing on the key use of a pen and combining it with an innovative and practical functionality. Moreover, to reflect the pen owner's identity was another point of the design process. Helix means twist-shape form, which is very much elaborated with the design of the product. The design of this concept is modern, simple and straightforward, and the color combination and the digital watch reinforced the modern image.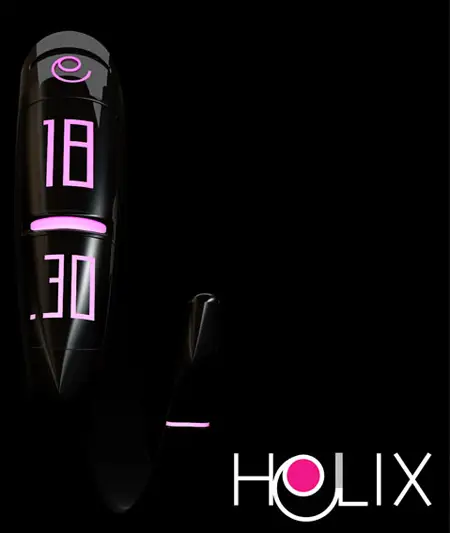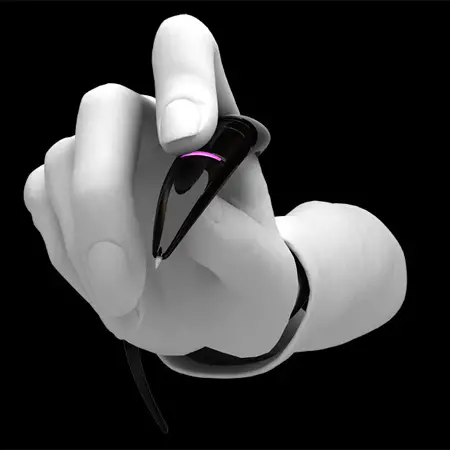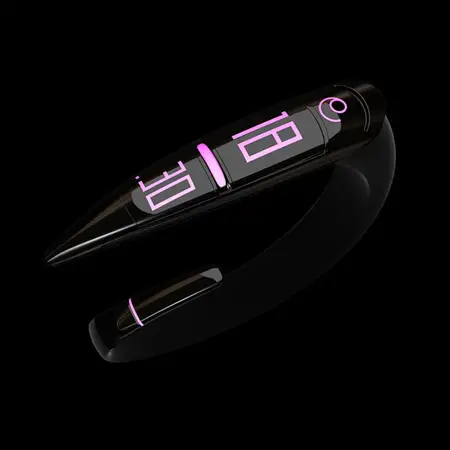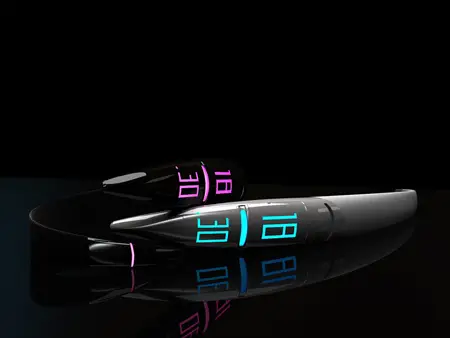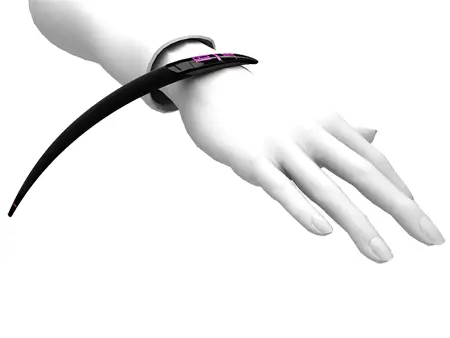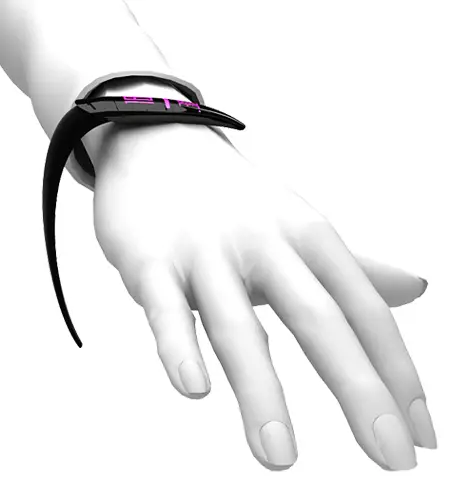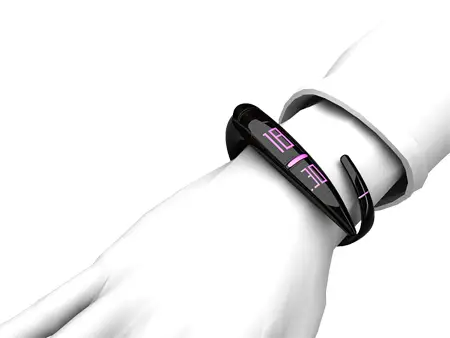 Designer : Raka Gemma
---
Wouldn't it be nice to be able to adjust the water pressure by squeezing our shower head? Blue Whales flexible rubber shower head can do this for you. Compared to our typical shower heads that adjust one level of water pressure from the tap, Blue Whales offers direct way to control water pressure. Let's say washing your face would require much gentler stream of water than when you wash your body or feet. Simply strongly squeezed this flexible rubber shower head to get high water pressure while holding it loosely provides you with gentle stream of water. Nice!
Designer : Kim Sangun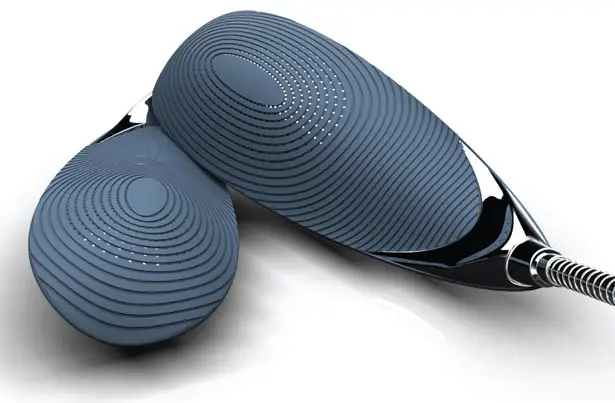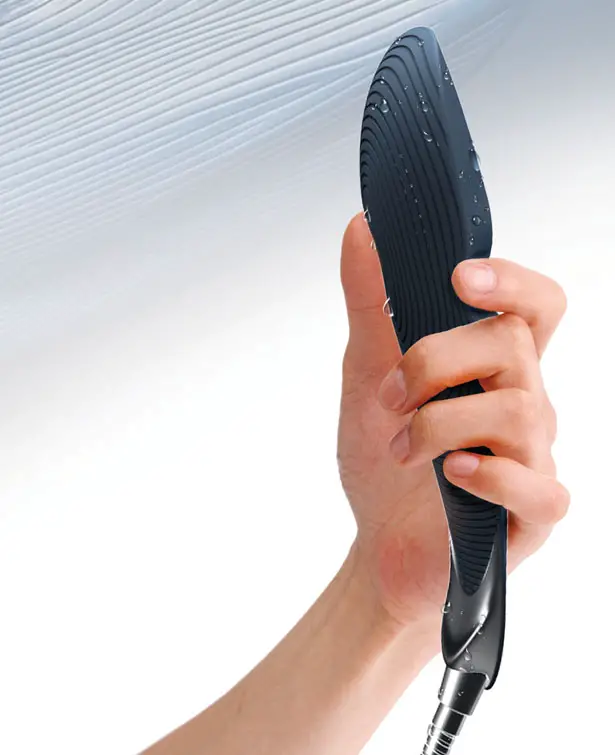 ---