eLink concept vehicle has won Michelin Design Challenge 2013 with its unique concept based on the theme "Half! Lightweight with Passion". In the future, driving a car will become an expensive lifestyle due to the rising fuel costs, tolls and parking fees, especially in the city. Driving is not enjoyable anymore, it becomes less fun due to crowded street, there won't enough parking spaces as well. People would look for alternative transportation, fun and eco friendly to travel long distance, and an electric SUV would become a nice reason to get out on the road. It's a green way to travel without reducing the joy of driving.
Designer : Jorge Biosca Martí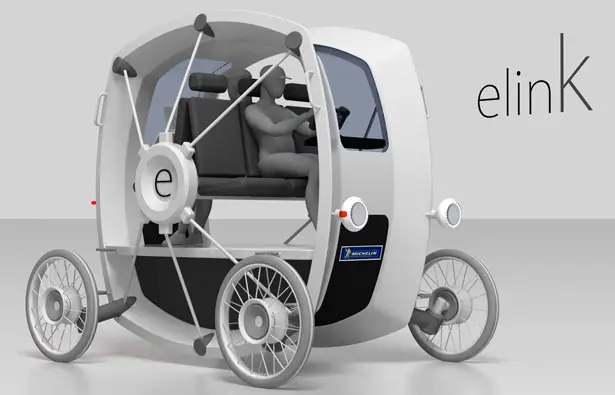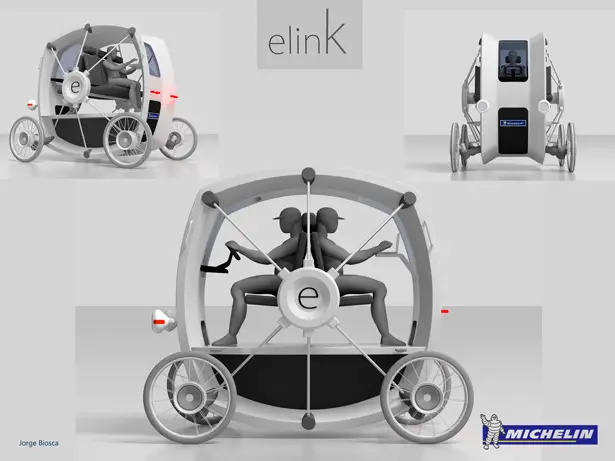 eLink is a lightweight electric SUV with 4 wheel drive system, each wheel utilizes Michelin Active Wheel technology and there's individual electric motor to control the vehicle direction linked to the steering wheel via wireless system. The body is made of stretched lightweight tensile fabric along with integrated thin film solar panels on a tubular structure made of Thermoplastic Composite Materials. These materials are lightweight, durable and feature infinite shelf life.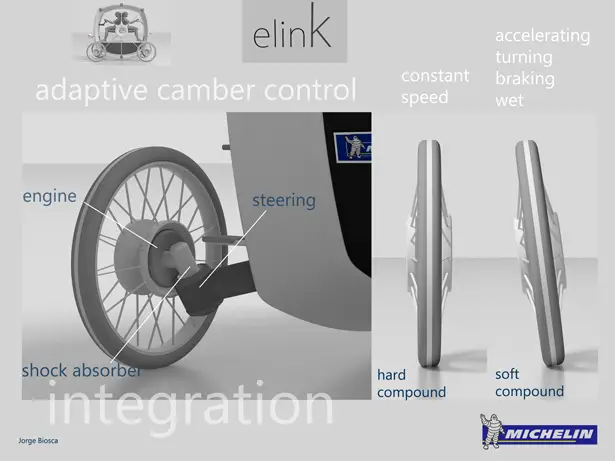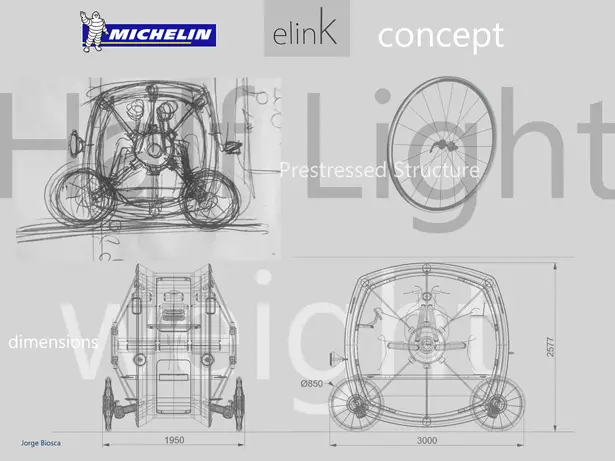 ---
When you are using a conventional iron, is there any way to exactly know how hot your iron is? How do you know if your iron is hot enough to apply or enough cool to touch after using it? Lighting Iron is a conceptual iron design by Gowoon Jeong that can indicate how hot the iron exactly is. For example, when ironing some silk, the iron should be at a lower temperature and Lighting Iron can indicate this by showing pink light. On the other hand, cotton may require a higher temperature and in this situation, the iron will show dark red color which means it's hot enough. Gowoon Jeong is a graduate student at SADI (Samsung Art & Design Institute) who is currently looking for full-time job and freelance projects. His specialties are industrial design, exhibition design, and interior design.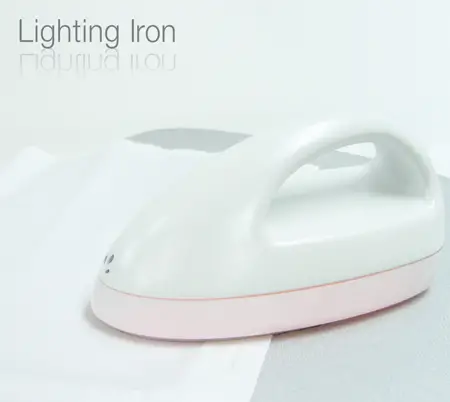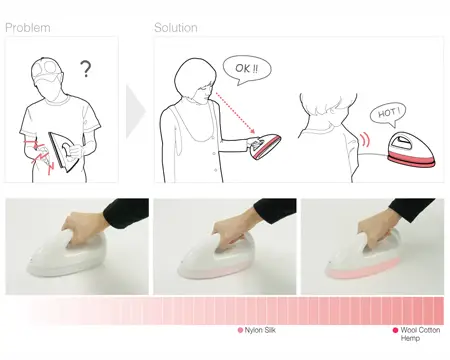 Designer : Gowoon Jeong
---
Split Lifebook is a concept laptop that offers new ideas to overcome all issues of our present laptops currently have. It's a common sight to see people use laptops nowadays. However, the unsuitable size and weight of the laptop are still our main issues to this day. Due to the improvement of a network system, most of these gadgets offer suitable user environments.
Split Lifebook concept has been designed just like a well organized cosmetic package set. Wait guys, don't look away just because you read the word "cosmetic" you think that the laptop will look feminine. It's actually pretty futuristic. The exterior design has the feeling of high end hand bag; you can choose the cover design according to your personal style. Since the case has been designed to be able to integrate with the gadgets, it acts not only as a protection but also as the monitor holder. Inside the bag, you can take out all little stuff you need such as mouse, keyboard, pen, monitor, etc. Take out the monitor and use it as a tablet PC or combine it with the keyboard to use it as a laptop.
This laptop is integrated with a remote control which allows you to have the freedom to listen to your music and do simple things and such even when the laptop is in the bag.
Designer : Jung Dae Hoon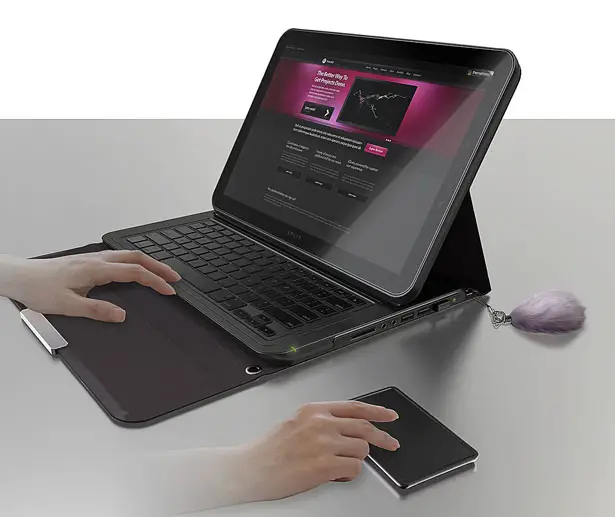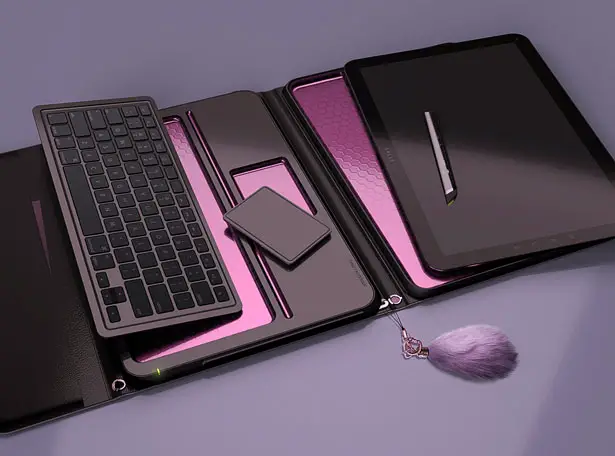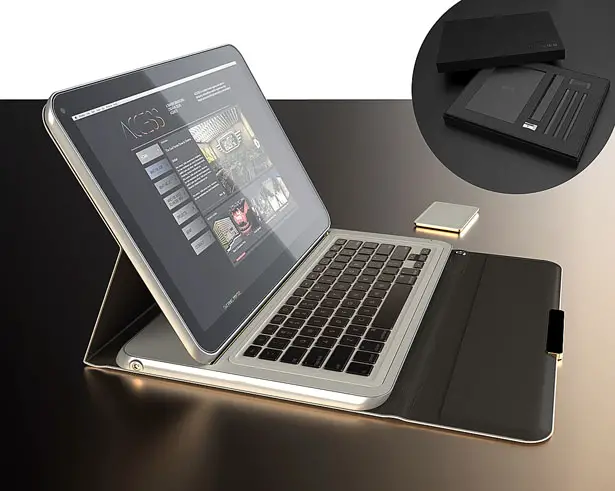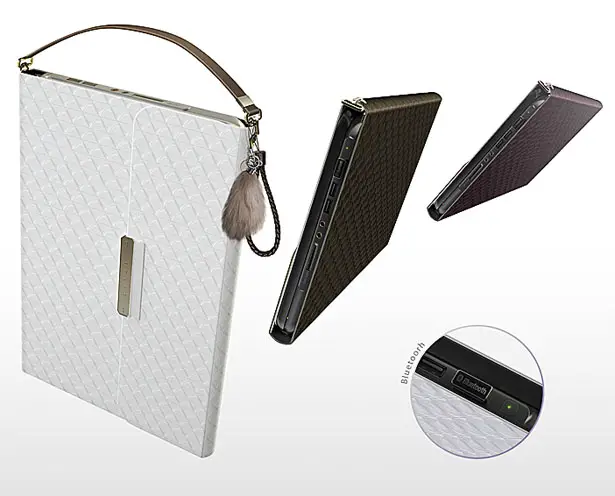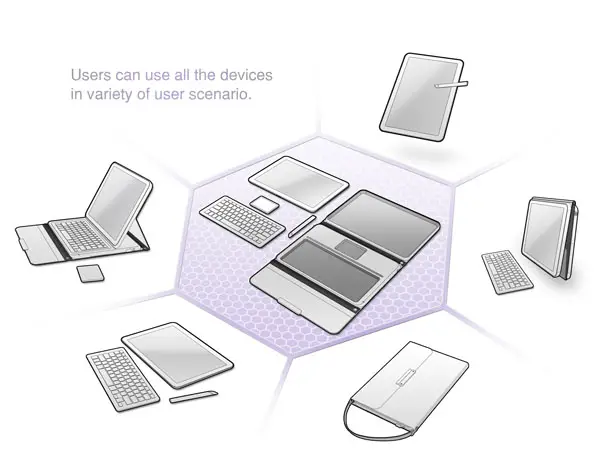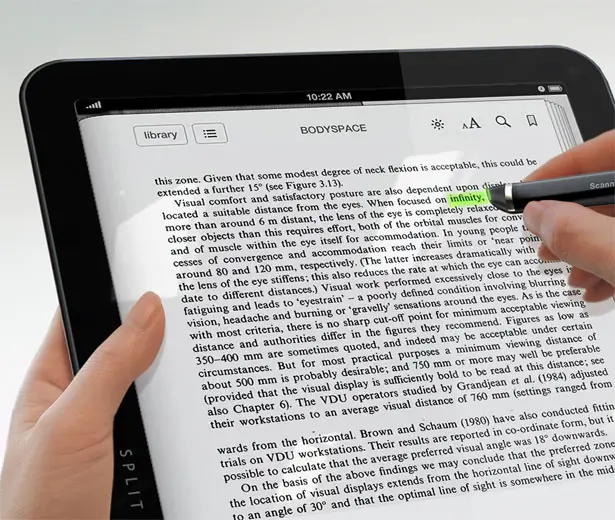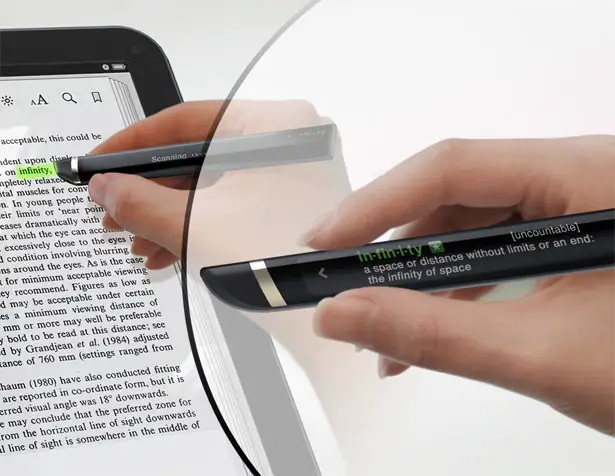 ---