Peter Ginzburg designed and developed GinzVelo to change how we travel in cities and suburbs. It's a combination of pedal and electric power, giving you ultimate bike driving experience, yep, he claims that this bike moves as fast as a car. At first sight, the unusual shape might make you wonder, this vehicle has been designed to be safe, efficient, and healthy, even though it looks like a spaceship, basically it's an advanced bicycle. Powered by human, assisted by electricity, this bike introduces you to Human Electric Hybrids (HEH) and encourages a new way to travel around the city.
HEH is the future of sustainable transportation, aside from using you as the power, this bike is also equipped with 500W motor and a 48V battery. It looks like driving GinzVelo to your destination would be fun, the size and function retain classification as a bike, making it legal to park on sidewalk. You can easily squeeze this bike into tight parking spots, no problem.
Designer : Peter Ginzburg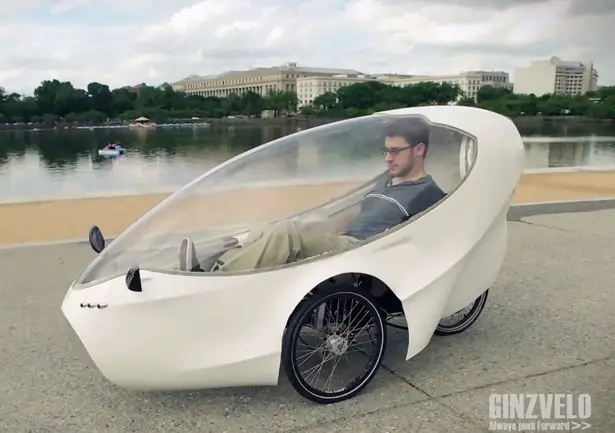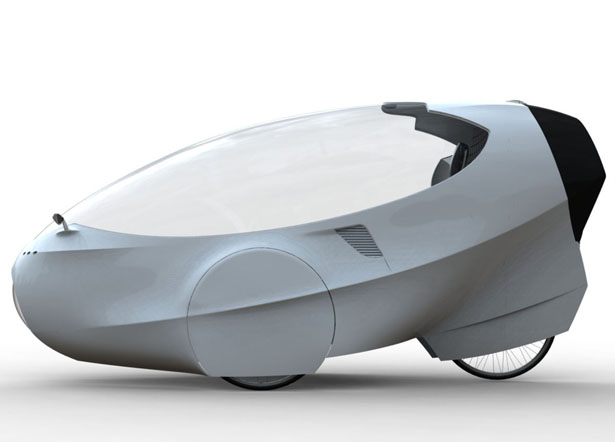 One time charge gives you 100 miles range and speed up to 20mph without the use of pedal power. Enjoy comfort and speed, GinzVelo features aerodynamic and efficiency that you can power it over 30 Mph without any assistance while maintaining 20 Mph for miles on end. Weighing at 85 Lbs, this vehicle is light enough to pedal for long periods of time. The entrance has been designed to give you for easy access to the bike, also unlike regular bike parts, GinzVelo makes sure that the maintenance is affordable and easy because its goal is to make your life easier, not harder.
Since it's powered by you, you can stay active and healthy. GinzVelo aims to support the slogan "bike to work" and "healthy family" by encouraging you to integrate exercise in your lifestyle.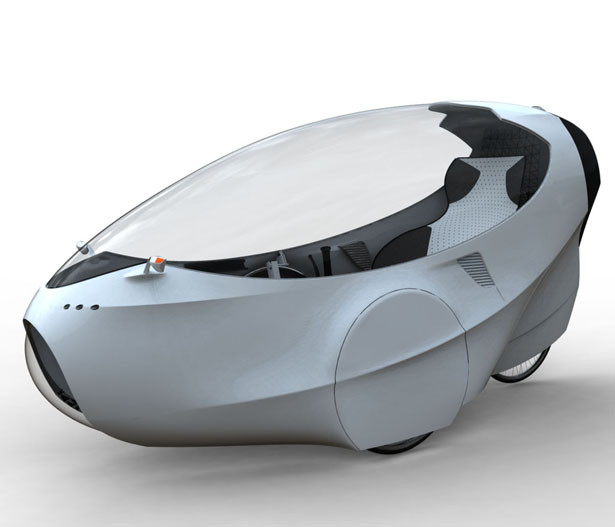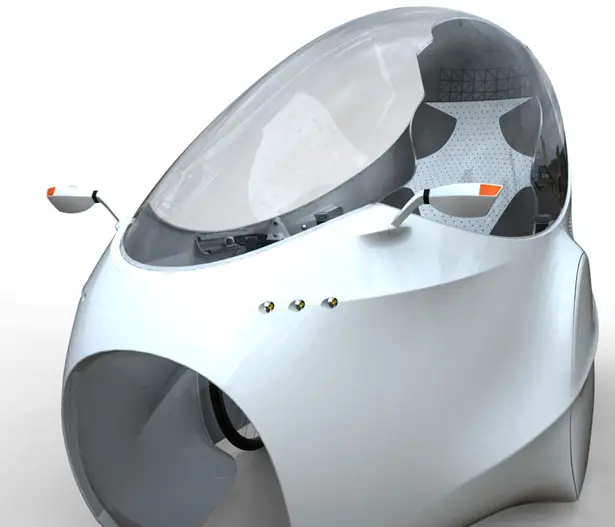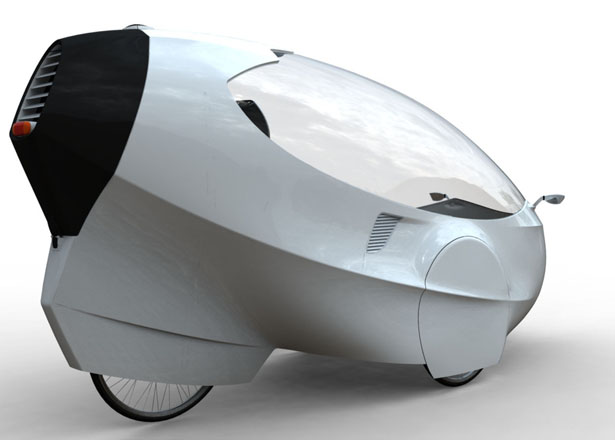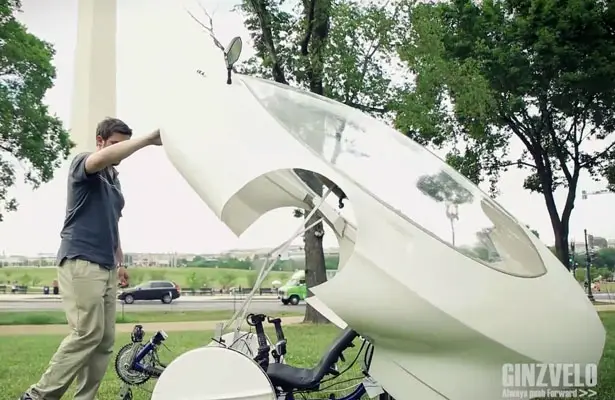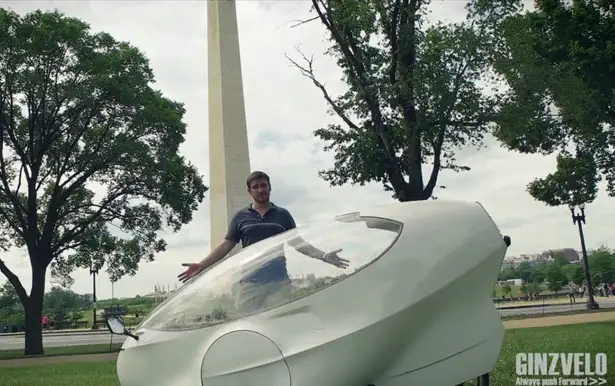 ---
Connecting the whole world to the internet using Free space optical communication, or FSO. It's an ambitious project of Facebook and Internet.org to bring affordable basic internet services to everyone in the world. Let's face it, at this moment, there are still many places without any phone connection, let alone internet connection. We all have enjoyed easy access to information to find jobs, connect with friends and families, start businesses, and many more, thanks to internet connection. According to recent study by Deloitte, the internet has played very important part in driving economic growth in developing countries, it also solves many social and economic challenges. By expanding internet access, we could possibly create more than 100 million new job and lift millions of people from poverty.
Facebook takes new approach to bring the internet to everyone by developing new platforms based on the principle that different communities require different technical solutions. For example in urban or semi-urban environment, most likely this areas are already covered by 2G and 3G networks, the company can work together with the mobile operators to bring affordable internet services. However, the other parts of the world that don't have access to 2G and 3G networks are usually located in remote or difficult to reach areas, even physical access to communication can be difficult.
Designer : Facebook and Internet.org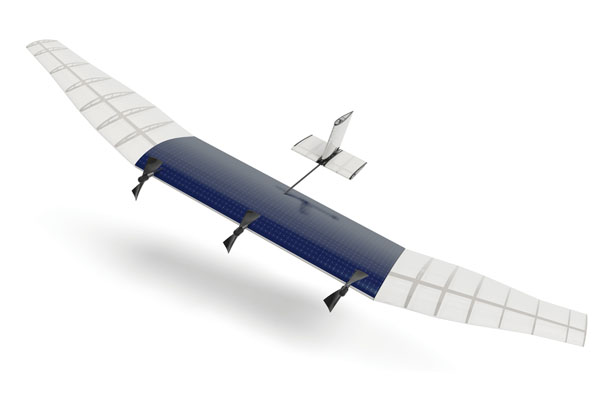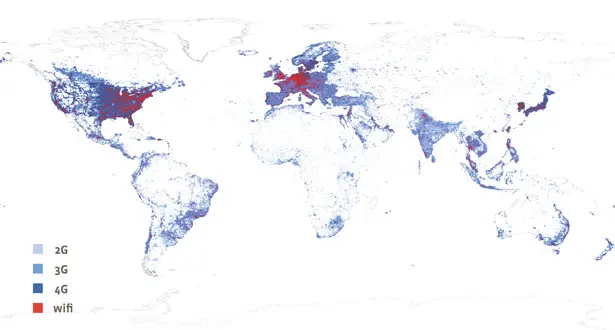 After extensive researches, Facebook and Internet.org have come up with a solution: Free Space Optical Communication (FSO). It's a device that uses light to transmit date through space where basically there are invisible laser beams inside the infrared part of the spectrum. It's a promising technology that might dramatically increase the speed of internet connection since the lasers used by FSO offers extremely high bandwidths and capacity, yet it consumes less power than microwave systems.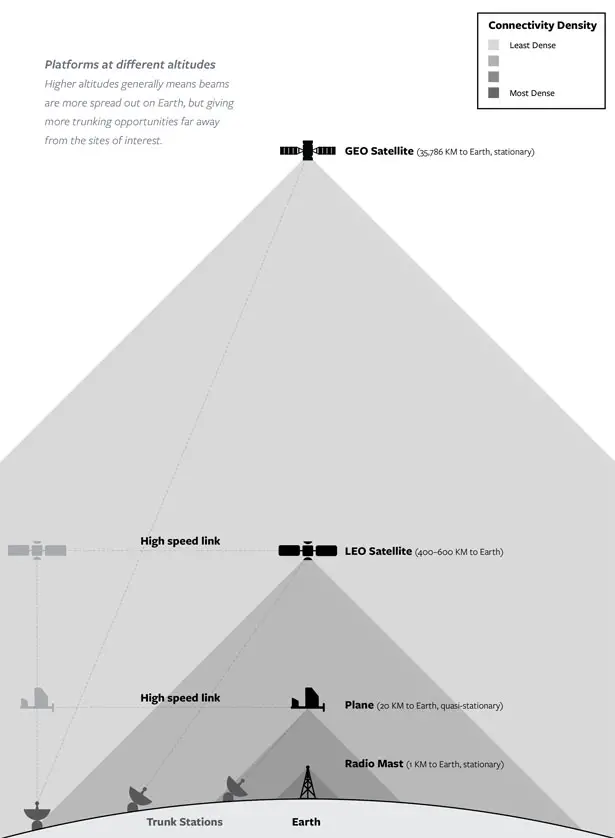 FSO connects larger segments of population on the ground to the internet, unfortunately, this technology also has numbers of significant weaknesses, for example, the narrow optical beams would be hard to orient directly, they have to be pointed precisely. FSO doesn't work through clouds and vulnerable to bad weather conditions. The application for FSO would be high altitude drones.
The main focuses on developing these drones are:
Flying as close as possible to the ground to optimize signal strength
Flying high enough where wind is not very strong for better endurance
Flying outside regulated airspace for safety
Can be controlled in precise location, unlike balloons
Small structures yet large enough to harvest sun energy
Cheap but good quality materials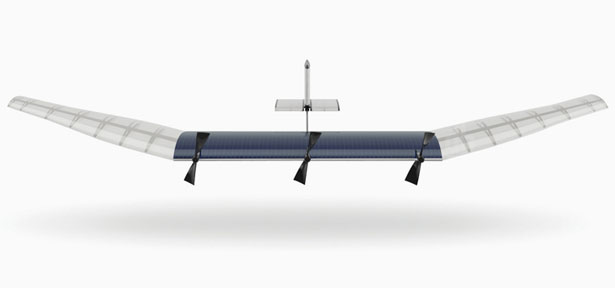 ---
Tonino Lamborghini releases Antares android smartphone for luxury mobile segment. This company is the sub-brand of the super sports car maker, Lamborghini, that's why you can sense the Italian design signature through its premium materials and performance specifications. Available in limited edition, you can pre-order your phone from December this year.
Combining Android platform and quad core processor, this smartphone features scratch proof Gorilla Glass screen with Italian craftsmanship. This legendary lifestyle and accessories group mention that each smartphone will be priced at around 4,000 USD, yes, definitely for high income people that see both looks and performance are equally important.
Designer : Tonino Lamborghini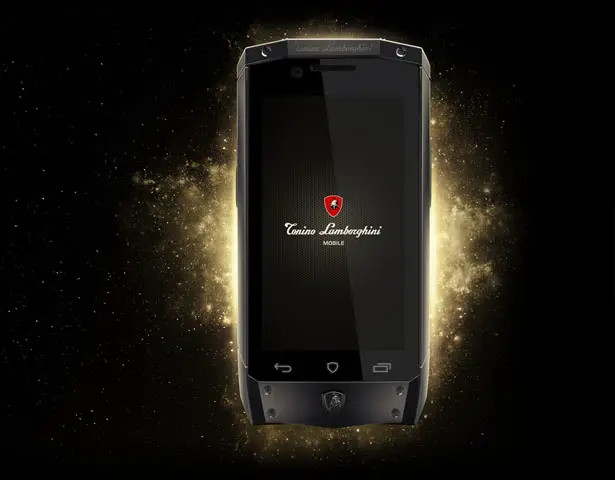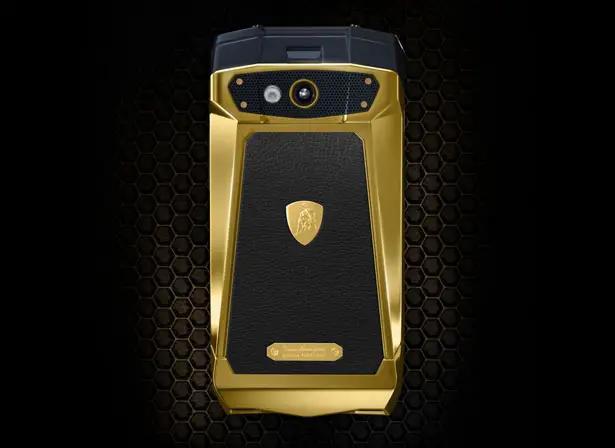 The quality of Antares android smartphone speaks for itself, the body is sculpted from leather and stainless steel to create vibrant and beautiful finish, the screen is coated with impregnable Gorilla Glass. There are several fascinating color schemes, thus, making it perfect for both men and women. Inside, this phone features quad-core 1.5 GHz processor, 2GB of RAM, 32 GB internal memory, and MicroSD slot with up to 32 GB (included). For the sound, it has built-in Yamaha amplifier and speakers. If you could afford one, you would enjoy 13-megapixel rear and 5-megapixel fron facing camera along with full HD video. The android 4.2 Jelly Bean platform used comes with complimentary interface designed exclusively for Tonino Lamborghini.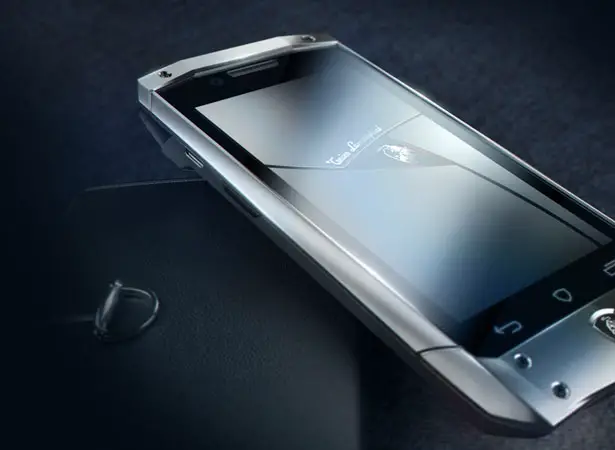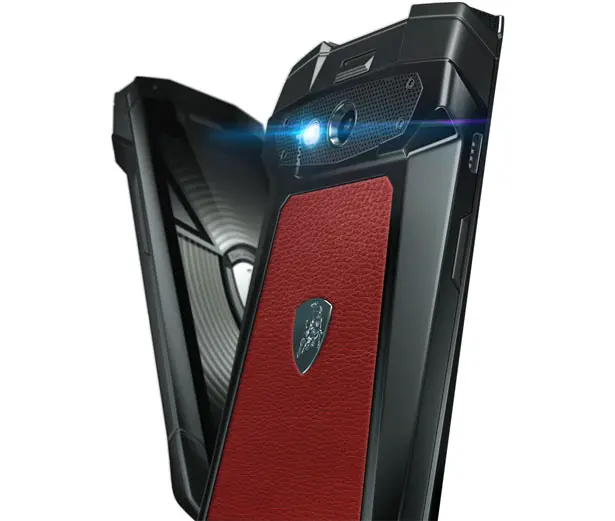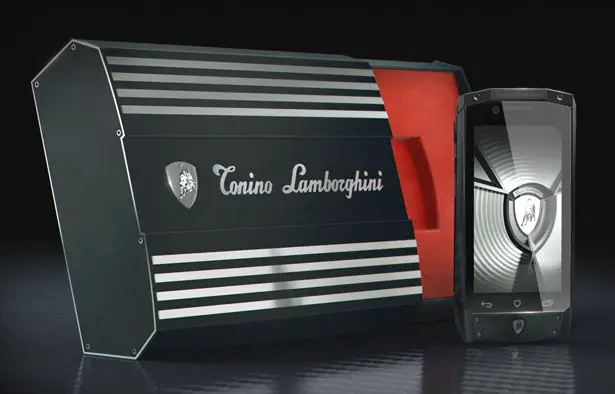 ---