This stainless steel Sensor Mirror is your smart mirror that lights up every time it detects your face approaching. The light won't hurt your eyes, it emits natural sunlight to allow you to see full color variation to ensure your make up is color-correct and perfect. It doesn't use traditional bulb or fluorescent lighting, it is equipped with long-lasting LED to make sure it won't burn out after years of use. This cordless mirror won't clutter your counterspace, you only need to use the USB cord when you need to recharge it. Its 5 times magnification allows you to see in great detail of your entire face at once. Ok, ladies, are you interested?
Designer : Simplehuman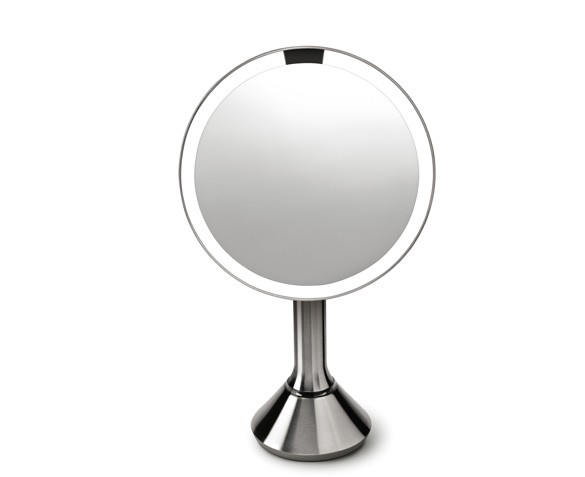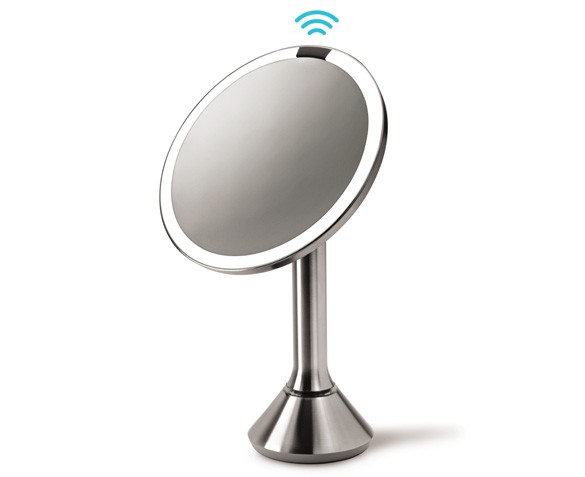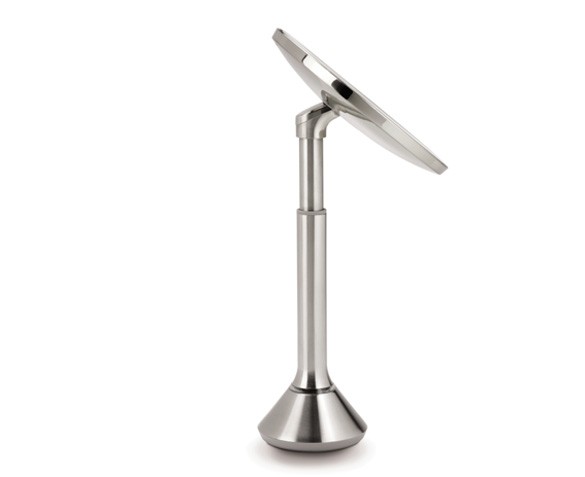 ---
I would love to have TAG+FINDER on my luggage when traveling as I really hate waiting endlessly for my bags at the airport baggage claim. This small and functional name tag can be attached to most travel bags to allow its user to conveniently find the baggage at the destination. This gadget can also become pretty handy to alarm or inform user when it is detected at certain distance, it prevents loss or theft. Smart design isn't it? It helps you avoid any complicated baggage claim process as well as keeping it safe.
When you are at departure area, don't forget to detach the reader part of TAG+FINDER and keep it in your wallet or passport just like a bookmark. Once you are at arrival area and waiting for your luggage, simply sit, activate the reader and wait. An alarm will turn on with a LED light once your bags are within certain distance.
Designer : Donguk, Seo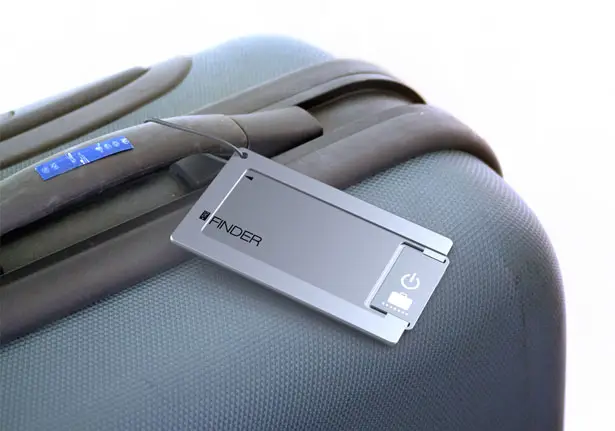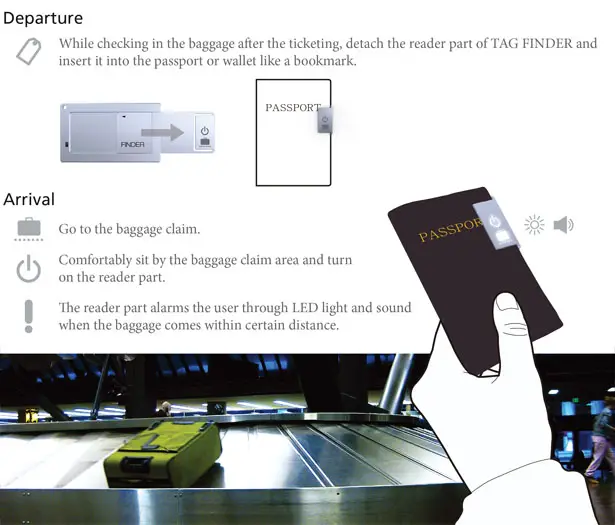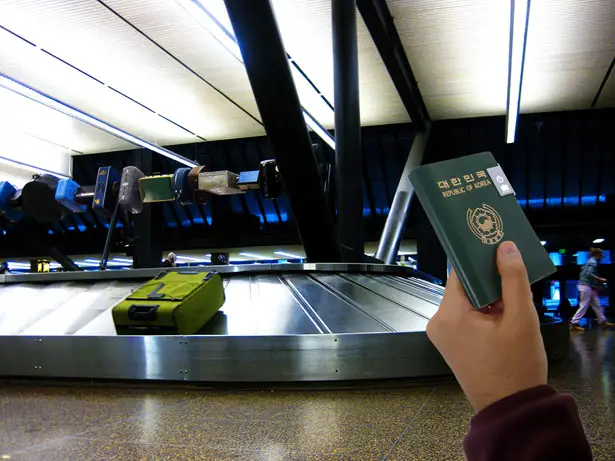 ---
Cook your favorite food anywhere thanks to Roccbox, a portable stone bake oven. This compact and lightweight oven can help you producing amazing cooking results, don't underestimate its size. The maker promises you can cook virtually any type of food on-the-go, the oven is compact enough to carry but large enough to cook 12-inch pizza in less than 2 minutes. The modern main body design consists of multiple steel layers with a sense, space-age insulated jacket, everything is encapsulated in a sleek, protective silicone outer sleeve.
The insulated internal stone floor is retained in a stainless steel base plate, together with anti-warp reinforcement joist, Roccbox offers you great durability and longevity. The under-floor thermocouple thermometer monitors temperatures and displays the information on easy to read dial for easy heat control and assist you with consistent cooking results. You can bake breads, roast meats, cook fish, desserts, and many more.
From : Roccbox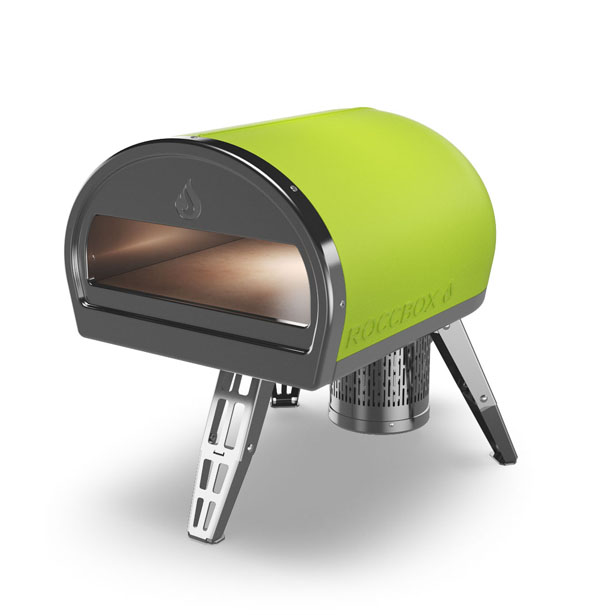 Roccbox features gas and wood burner units where both of them can reach 500 degrees C in less than 15 minutes. Even though the burner might not be perfect, it is able to burn super efficiently and perform well to give you consistent and easy to manage cooking environment. The wood burner unit offers unique design with great oxygen flow, allowing your logs to burn efficiently and consistently.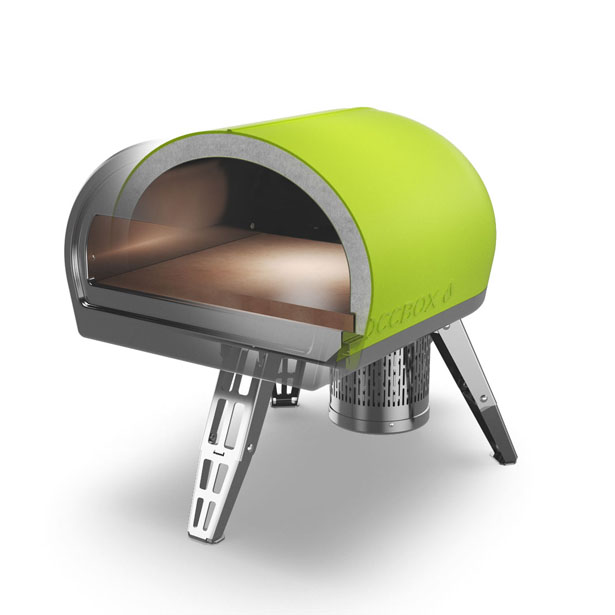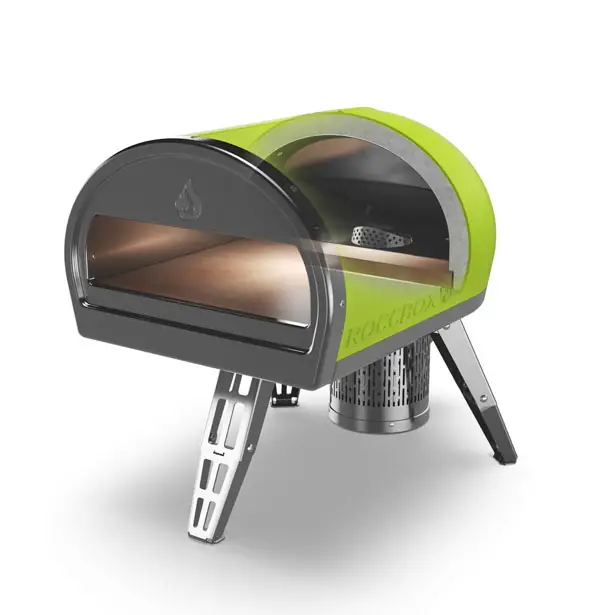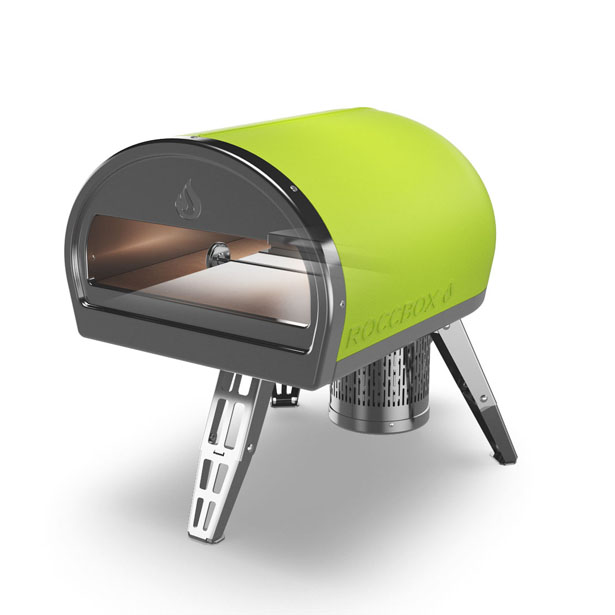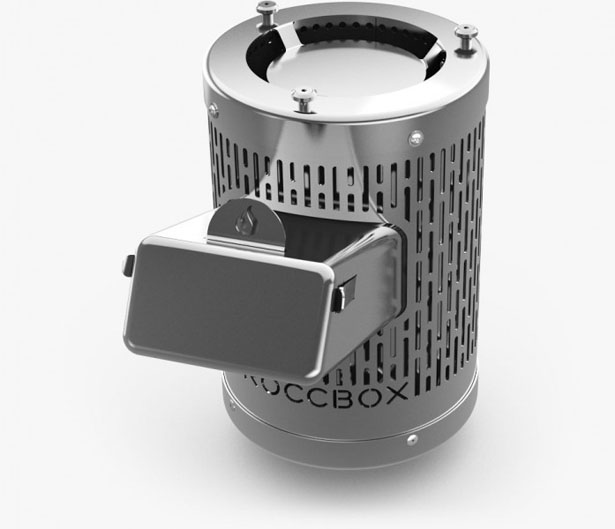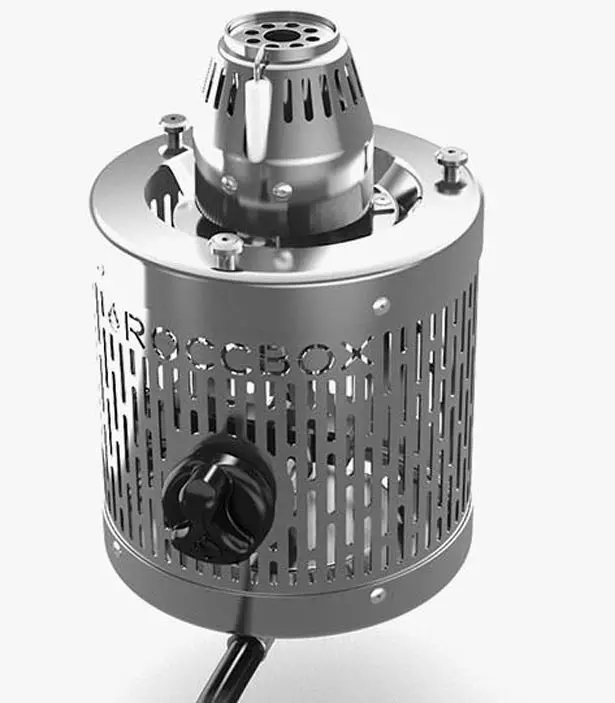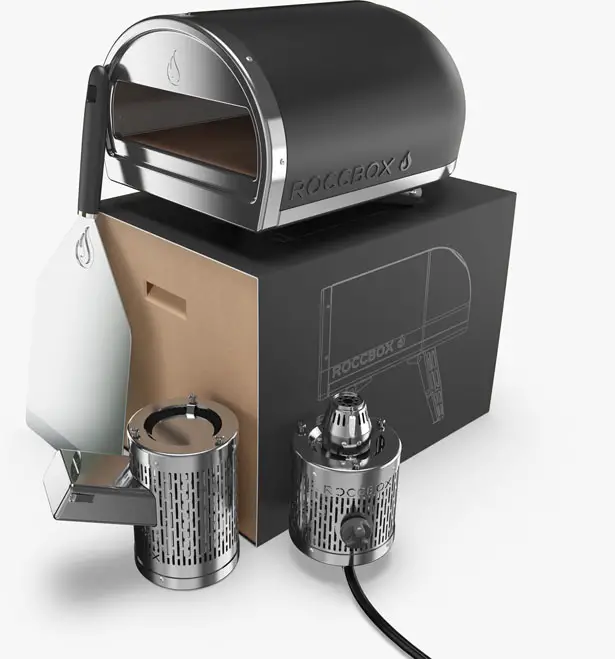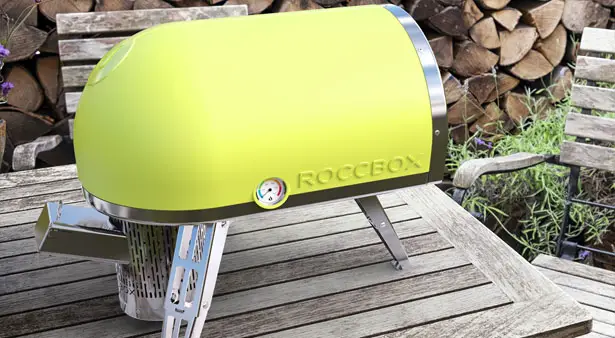 ---