Color Elite is a very useful gadget for designers as it integrates the traditional paper swatches into the modern e-paper technology. User can update the application of this device for the latest color information, the color recognition system would add a great value to any designers in various industries. Color Elite concept will drastically reduce the use of paper swatches and save the users from the trouble to conduct color researches. Using this device, user can identify any color and contrast more conveniently and efficiently.
Designer : Tommy Chen Liao-Hsun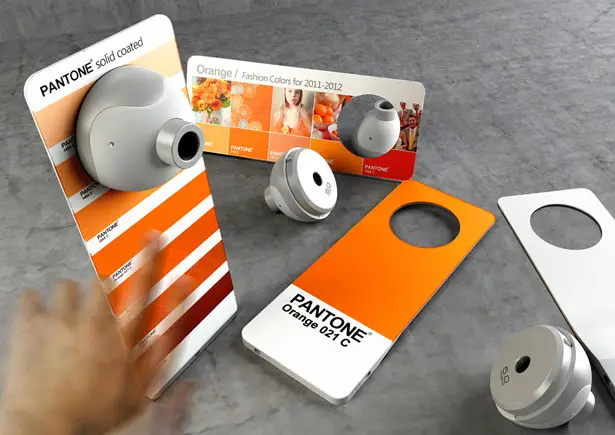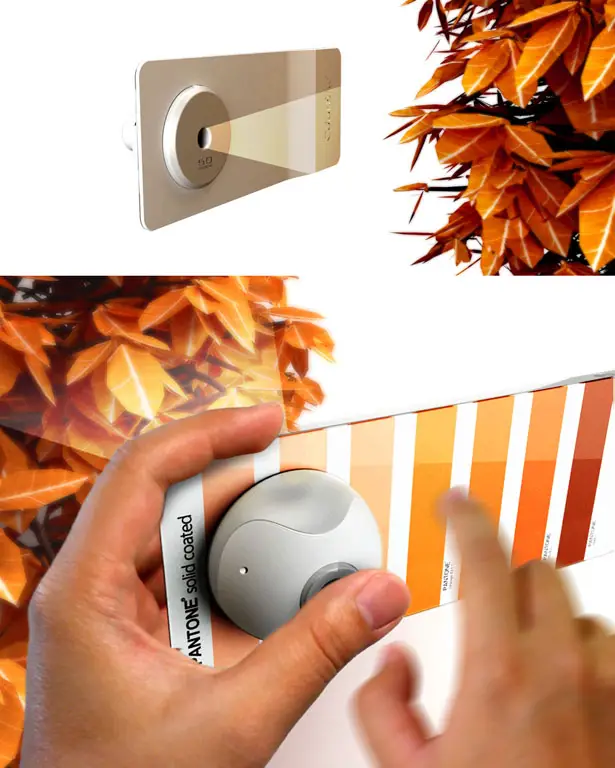 Color Elite adopts the advantage of e-paper technology in compliance for promoting global environment protection and for enabling the technology and environment protection to mutually benefit and for creating a future of terminating paper-consumption and promotion for global environment protection indefinitely.
The "Color Elite" features the e-paper whose the overall thickness is less than 19mm and the advantages of elasticity, portability, abrasion-resistance and temporary storage of images of e-paper technology, all contributing the uniqueness of e-paper. Moreover, the specifications of e-paper monitor characterize equipping with a touch-control monitor, a power switch ON/OFF on the lateral side of the product, the relatively more solidness of base due to the installation of 3.5 double-purpose plug for data transmission and electricity power recharging with a design consideration of fully fitting for the users' swatches operation and full development of product functions.
The Color Elite integrates digitalized swatches contents into a single operation platform and also can function the "Color Scanner" extremely important for conducting color contrast in which such a mechanism can enable color design staffs to dominate any color ubiquitous in life and to conduct a color conversion the most similar to the system to enhance working efficiency.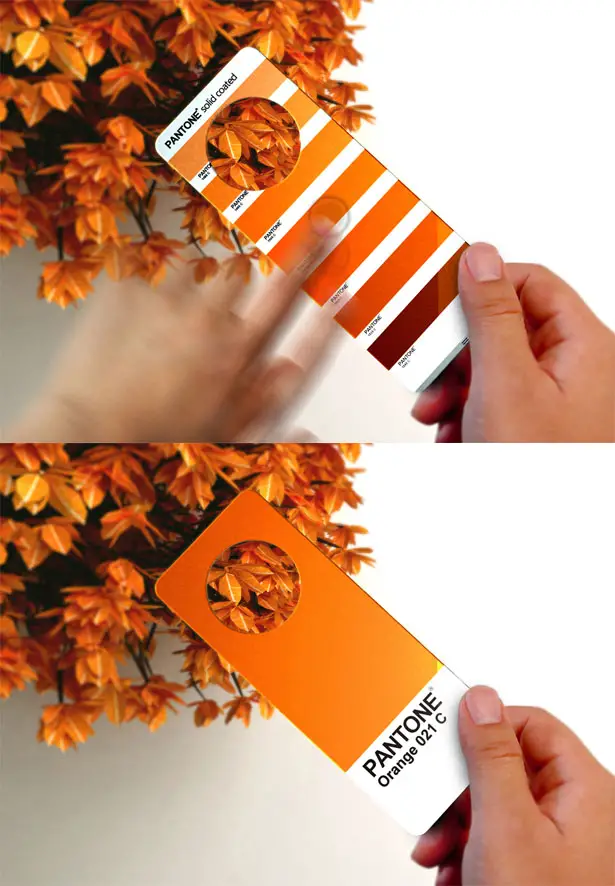 Hollow touch-control e-paper monitor
Its unique "hollow touch-control e-paper monitor" feature can enable the "Color Elite" to transform into a swatch plate of single color in case of disconnection with the color scanner.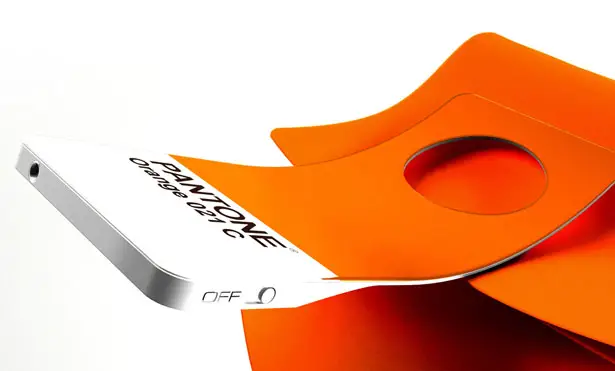 Conducting color contrast
A super slim character of e-paper can eliminate distance gap while conducting color contrast between the swatches and the product and can make this product to be operated and used as easily as traditional paper swatches.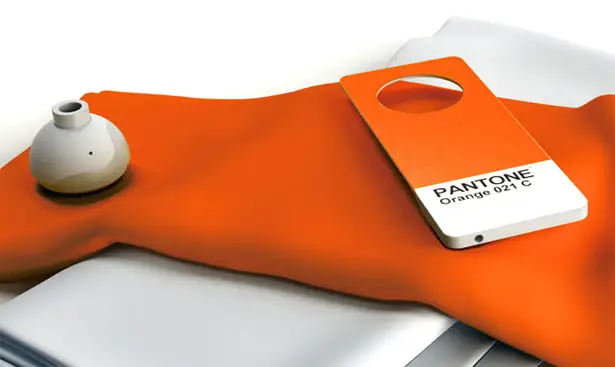 Flexible operation
The flexible operation can allow the users to make product portfolio to the extreme extent. this product can allow the color designers to create effects as magic as possible due to owing the original functions of color contrast of tradition swatches and color scanning for conducting color search and durability, storage of each page image and easy portability.
---
Lauge Jensen commissiend Henrik Fisker to design a motorcycle, the result is Viking. Fisker is not a new player in transportation design, he was a design chief at both BMW and Aston Martin as well as the designer of Fisker Karma. So you can expect to get amazing result from this veteran designer.
Viking concept motorcycle features retro style with dynamic, flowing design. If you pay closer attention, you'll notice that the tank, seat, and rear fender blend harmoniously to create a seamless effect. Powered with 45-degree V-twin engine, this motorcycle is able to produce 100hp with a speed up to 130mph. The company claims that this could be the world's first motorcycle that complies with new Euro IV emissions regulations which will become into full effect in 2016. The main engine is custom built in Wisconsin, USA, it's been developed and tuned to achieve this without losing its signature of V-twin soul.
Designer : Henrik Fisker for Lauge Jensen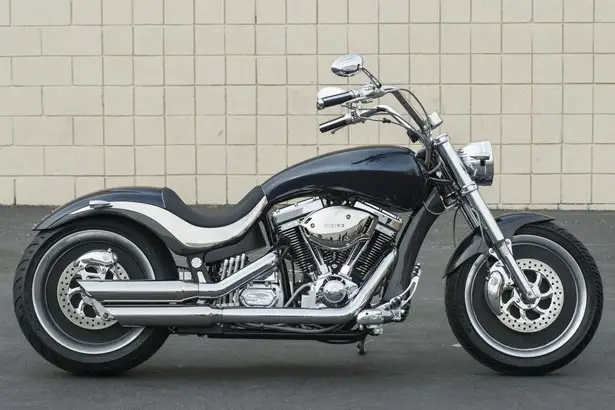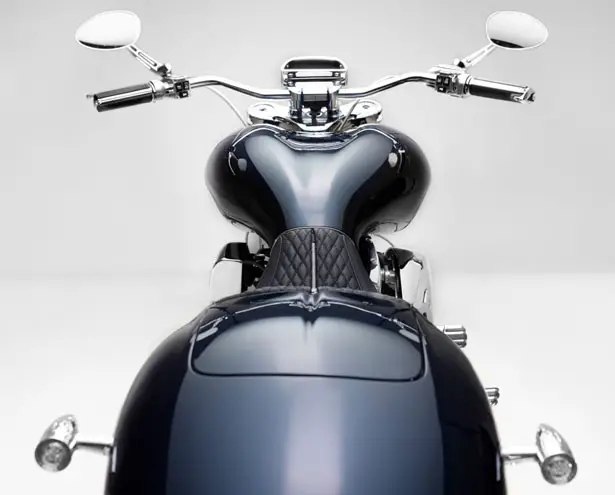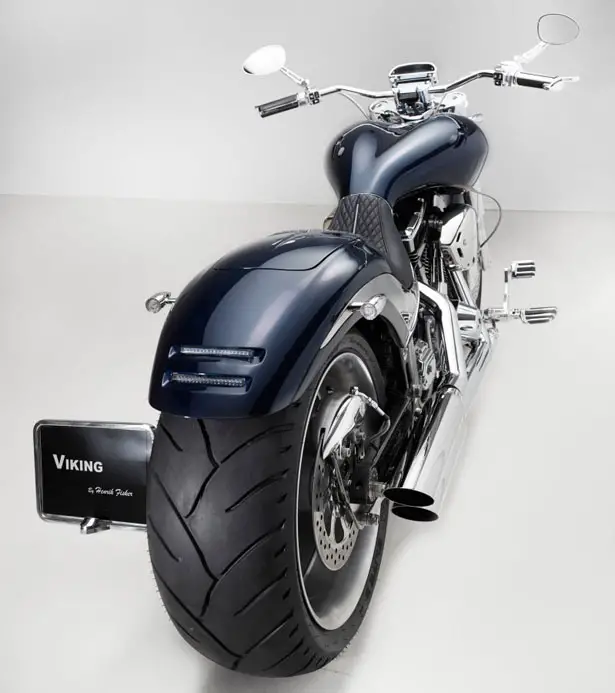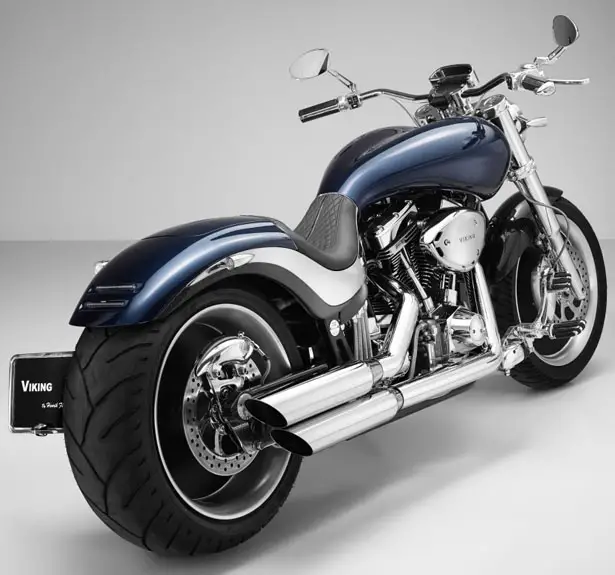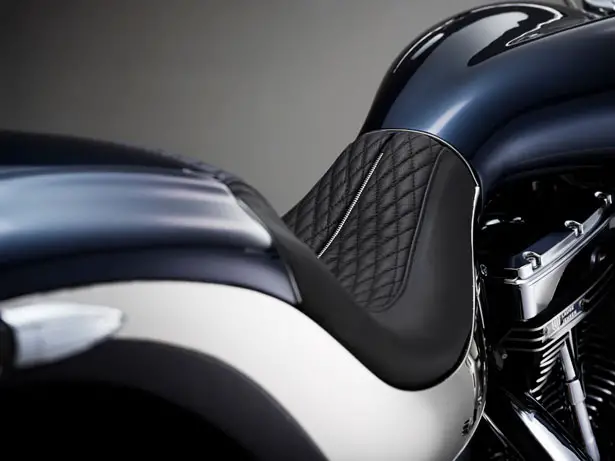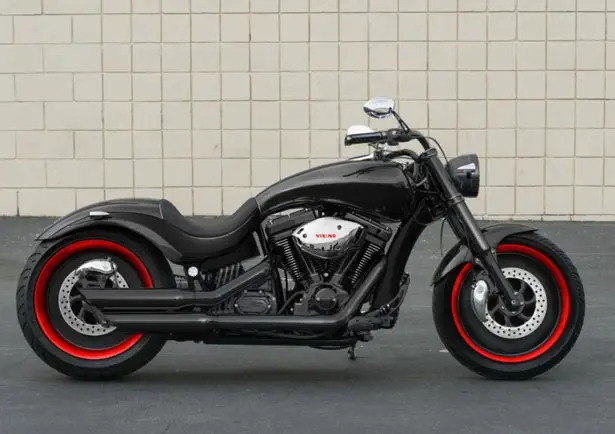 ---
Mellow is the world's first smart sous-vide machine or you can consider it as your robot chef in the kitchen. What we eat has never been more important as we live in a time of exceptional abundance, it's great but on the other hand, it causes obesity as well. Do you know that one-third of U.S adults are obese? and weight-related diseases have taken thousands of lives prematurely. Many people are too busy to cook and eat healthy food, we trade that with mass produced meals, which are not healthy. We also live in the era where technology's rapid advance is un-debated, therefore, technology should help us even more to encourage healthy eating lifestyle.
Meet Mellow. The vision for this project is to develop a robot chef for home cooks, a cooking assistant that lives on your countertop and can be controlled via your smartphone. This robot helps you craft great meals by crafting all ingredients into perfection and you can get them ready when you want them. Just to remind you that it doesn't cook for you, just prepare everything so that you can stay focus on the creative process instead.
Designers : Ze Pinto Ferreira and Catarina Violante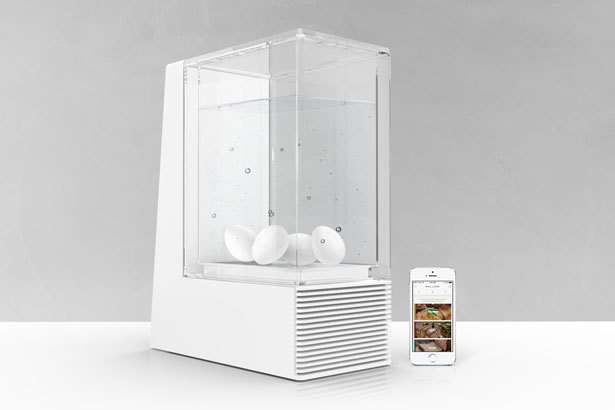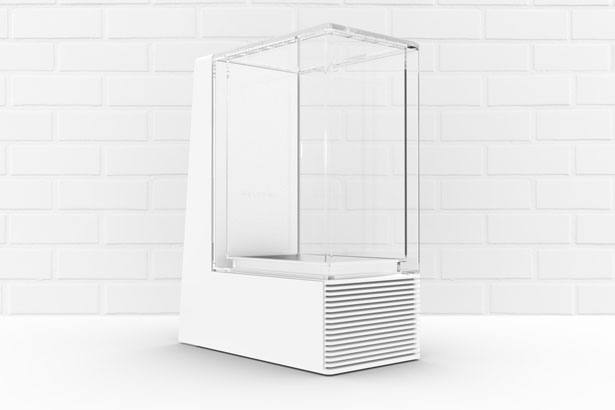 You can control Mellow to cook at precise temperature for perfect result (taste and textures), you can get the same result as if you're having a meal in a modern, high-end restaurant. This device doesn't have any screen or buttons, all controls are done via Android device or iPhone.
Mellow sous-vide machine is equipped with refrigeration system, so it's definitely capable of keeping your food fresh until cooking time. Over time, this machine learns to cook your food based on your personal taste, for example chicken or salmon, it will be cooked exactly as you like them. Since you have the power to control Mellow, you can speed up or delay cooking based on your need, just in case you're late for dinner, simply inform Mellow to make sure the food peaks at the right time.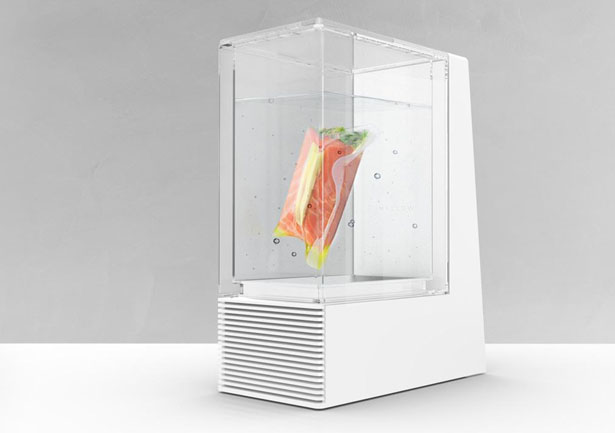 What makes Mellow special is the integrated software and hardware, they are designed to make your life as easy as possible. It's a smart kitchen device that gives you an extra hands to get your meal ready.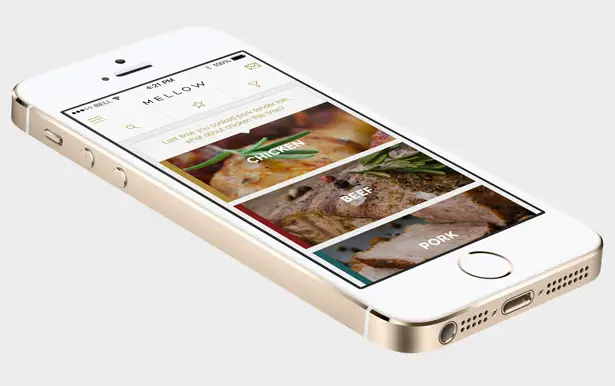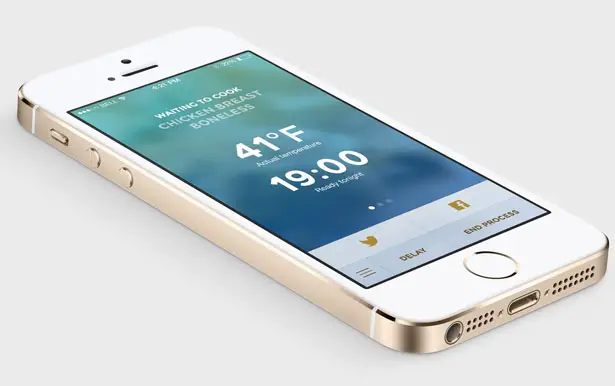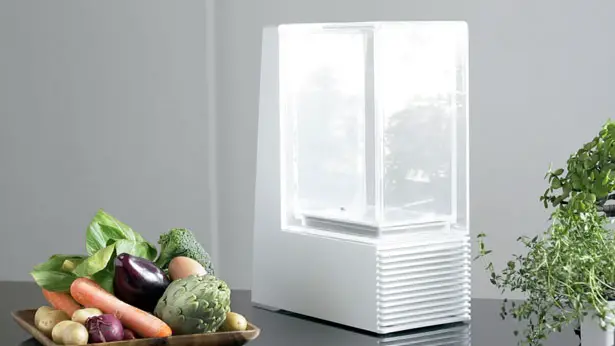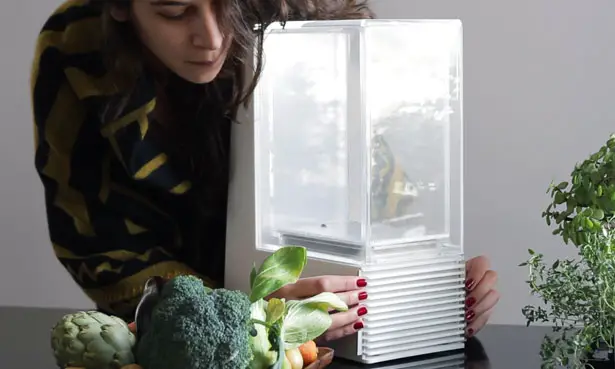 ---