I usually pack my bag like 1 hour before I leave, so you can guess my clothes and stuff are not organized properly, it's a mess inside my bag. Weekender Bag from Rise and Hang Travel gear would make it easier to pack everything, it features innovative patented portable shelving system, keeping all your clothes folded and organized perfectly. It's a carry bag that comes with shoulder straps, nice.
You can hang the bag up in a closet, chair, or even door, basically anywhere…keep it off the floor at comfortable height. Everything is located at the right place, neatly, don't forget to checkout the video below to understand how it works. It's a great bag since unpack would also take seconds, you can separate your dirty clothes at the bottom pouch, in this way the clean clothes stay cleaner longer.
Designer : Rise and Hang Travel Gear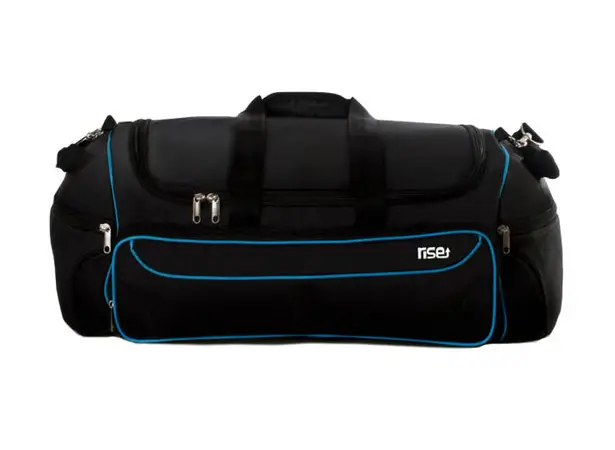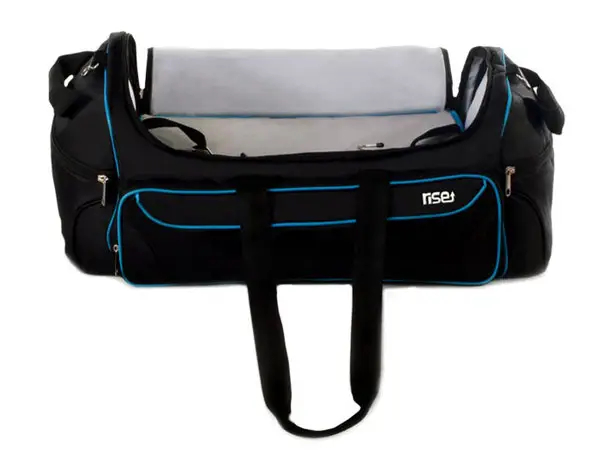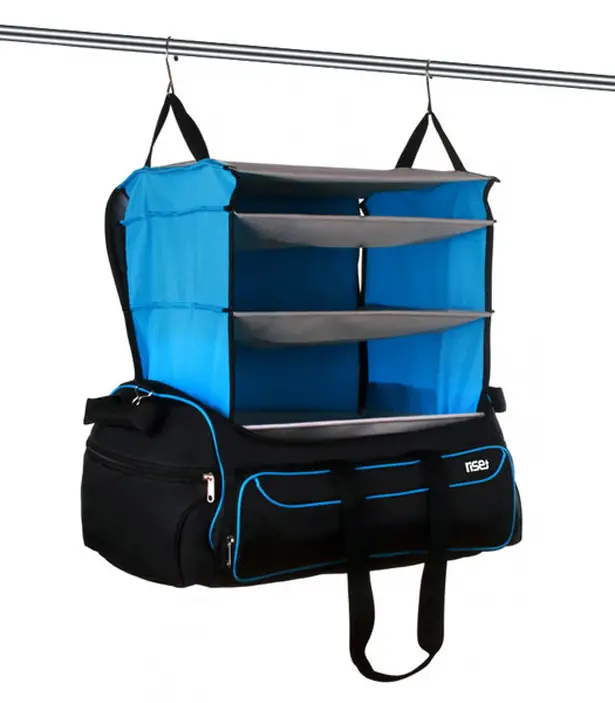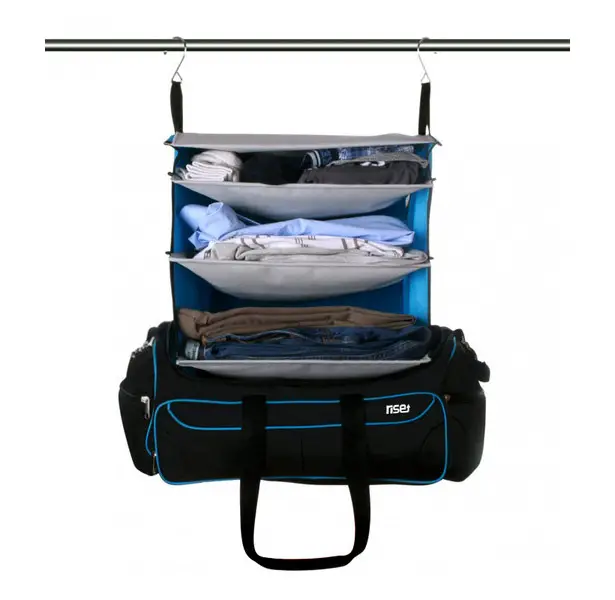 ---
With innovation being the key with respect to designs, Smith Newman has come up with the Pebble MP3 player. The basic concept of the player is, being user friendly and inspired by the greenery. He has blended the dark glass aesthetics and the natural embracing form. The headphones wrapped around the surface and the inner surface is convex with a center dip which looks more like a water droplet, where the user can shuffle the songs as in an iPod. The back is sandblasted aluminum and the center carries the glossy Pebble logo.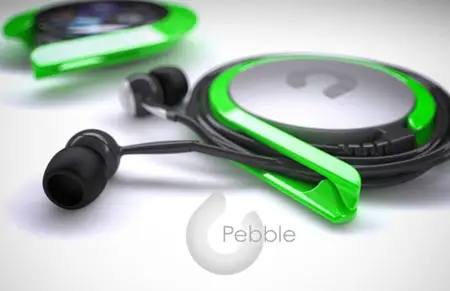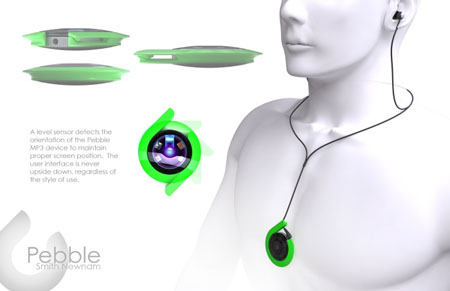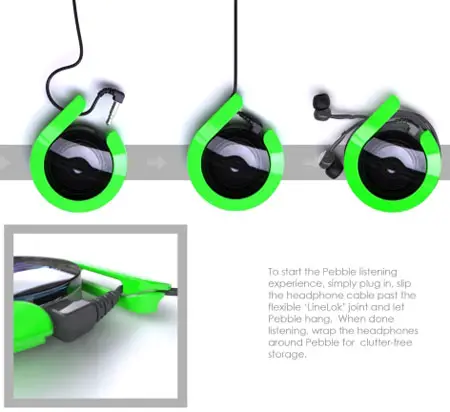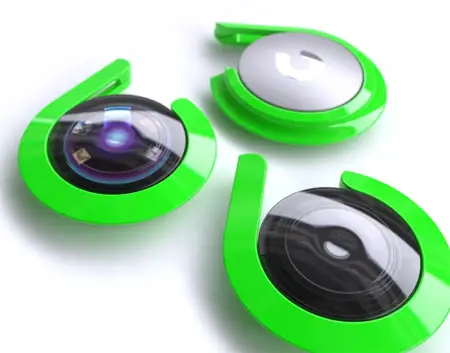 Designer : Smith Newnam
---
An amazing 3D GPS navigation has been launched by Thinkware, though I'm still hoping the e-paper gps concept can come to reality. iNAVI K2 GPS provides amazing detail of 3D maps which are rendered on its 4.8-inch 800 x 480 screen resolution in a photo-realistic way. iNAVI K2 GPS also uses a three-axis sensor (G-Sensor) that enables stable use of navigation system which speed up the search on iNAVI software. iNAVI K2 GPS also has multimedia functions, so you can do photo viewing, play your mp3, read e-book, and play games.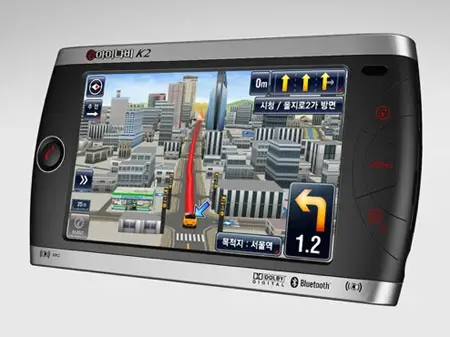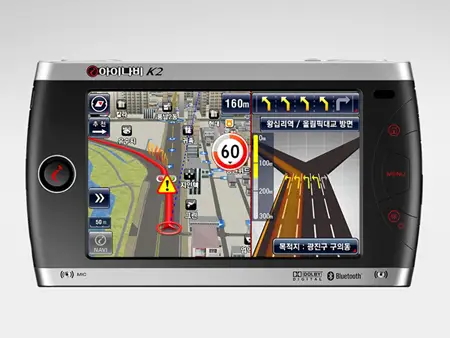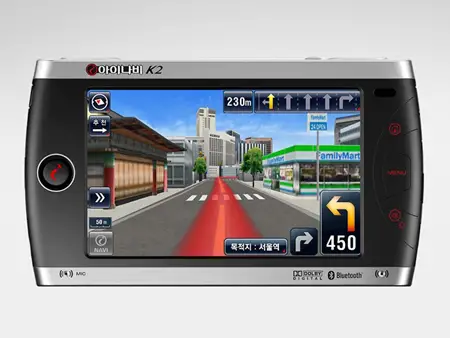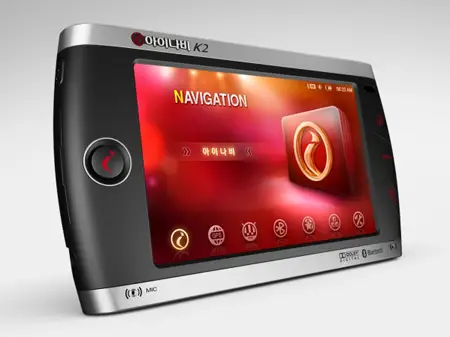 ---