Convenient Cavity bottle design takes the typical shape of our shampoo dispenser and adds a hole below the pump to make it much more convenient to use. The objective of this bottle design is to enable user pumping the shampoo out by using just one hand. With the newly designed shampoo dispenser, user can press down the pump using the thumb and slide the other fingers onto the bottle's cavity to stabilize it. Using typical shampoo dispenser, most users usually require both hands for this task, one to press the pump and the other one to hold the bottle in place. This actually can be avoided if you install wall mounted dispenser, but then again, not everyone likes it.
The other advantage of having a hole under the pump is that user can conveniently hang the bottle. In order to get those last remaining drops of shampoo, the bottom of Convenient Cavity bottle is designed with an inclined at a small angle to make the shampoo flows directly to the end of the pump pipe. This concept is one of concept design winners from Red Dot.
Designers : Bao Haimo, Piao Hailong, Liu Yuancheng, Miao Pengpeng and Xu Kun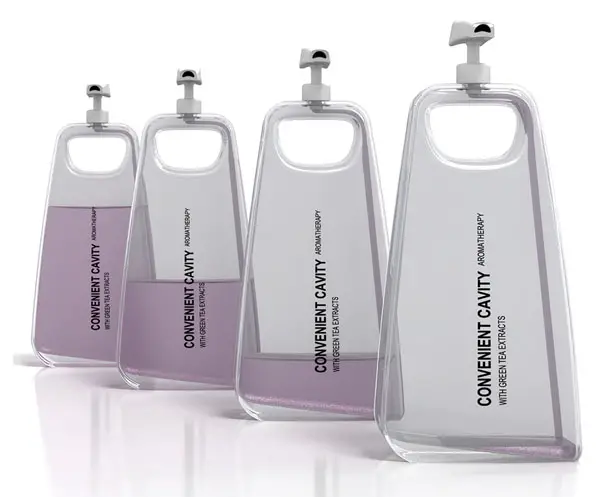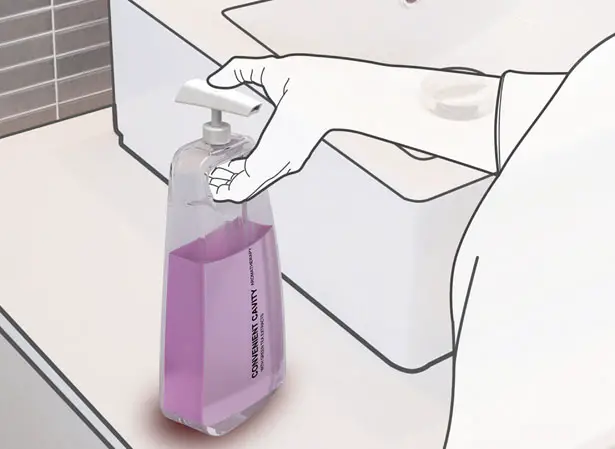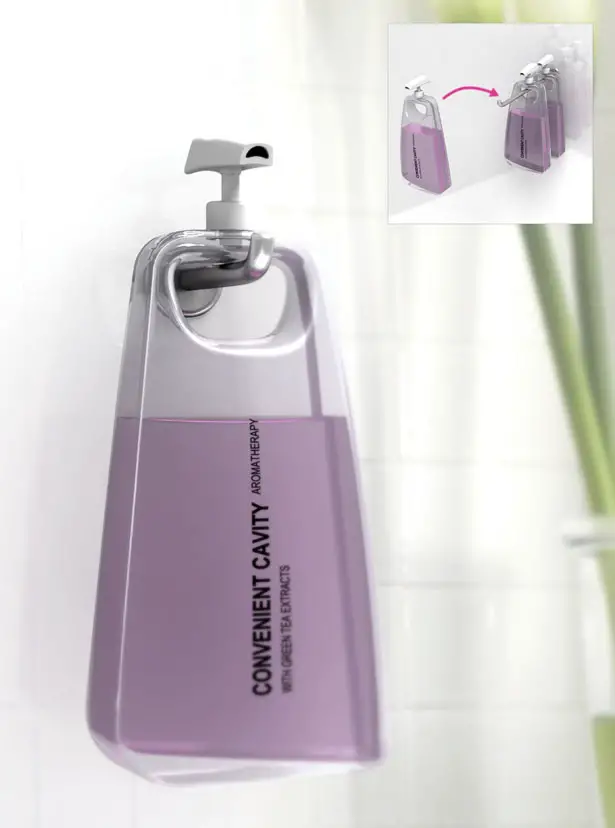 ---
Green design from Nokia, this concept phone is almost entirely made of recycled materials, aluminum cans, old plastic bottles and car tyres for the rubber keys. The first prototype showed at Mobile World Congress show in Barcelone by Olli-Pekka Kallasvuo. Although it is clearly that the inside chipset and electronics won't be made from old tin cans, at least this 'Remade' Nokia concept phone will consume less natural resources and more energy efficient by cutting the power used to back-light the screen.
Too bad that this phone is just a concept phone, hopefully we can see this green mobiles on the market soon.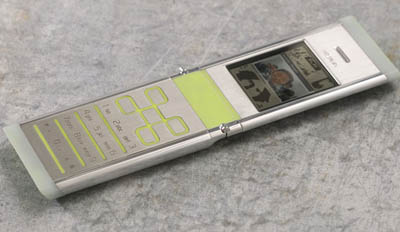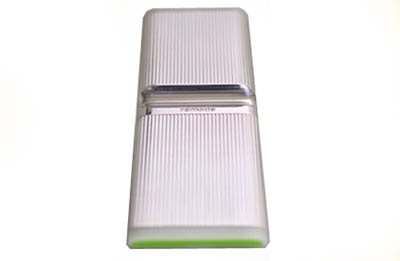 Source : inhabitat
---
YardStash III is the third version of a top selling outdoor storage YardStash. Just like GazeBox, this product provides you with a platform to protect your bike, except this one is more practical in our opinion. Unlike GazeBox that uses polycarbonate structure, YardStash III is made out of industrial grade, vinyl tarpaulin roof with UPF 50+ protection, it is stronger than polyester body. It's a perfect outdoor storage that fits 2 adult bikes and even some room to spare, you can also use it to keep pool supplies, toys, lawn mowers, or long handled garden tools. The compact size (74-inch wide x 30-inch deep x 65-inch high) saves a lot of space, this is not another flimsy storage tents or plastic storage boxes, you can easily organize and secure your outdoor gears.
This outdoor storage features full top and bottom zippers on door to make sure the door is completely sealed while at the same giving full protection against water, dust, and pests. Its heavy duty, weatherproof, and UV protected materials provide high quality storage, you can set it up or take it down in less than 15 minutes. Each purchase also comes with free carrying bag for easy portability.
From : YardStash [Buy It Here]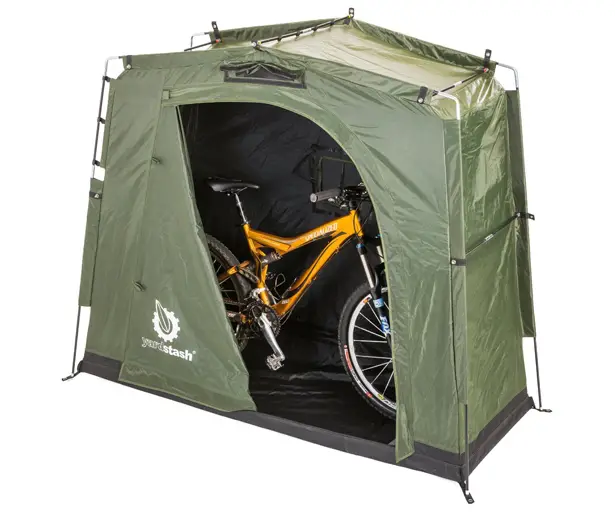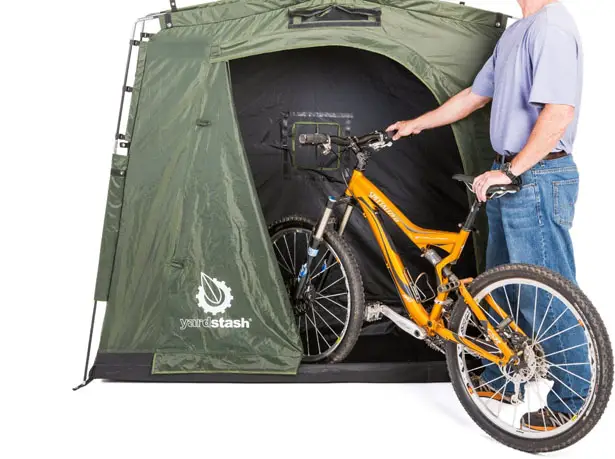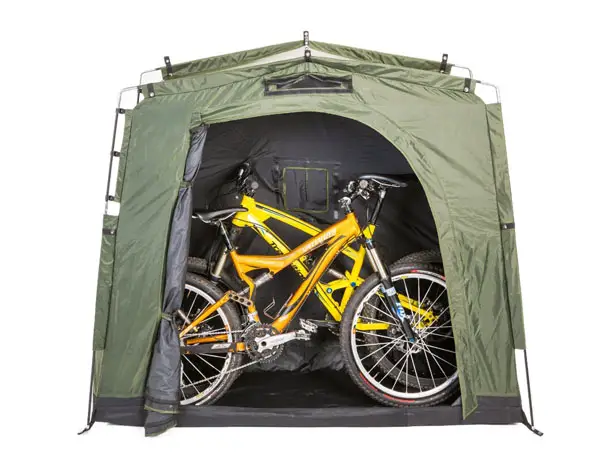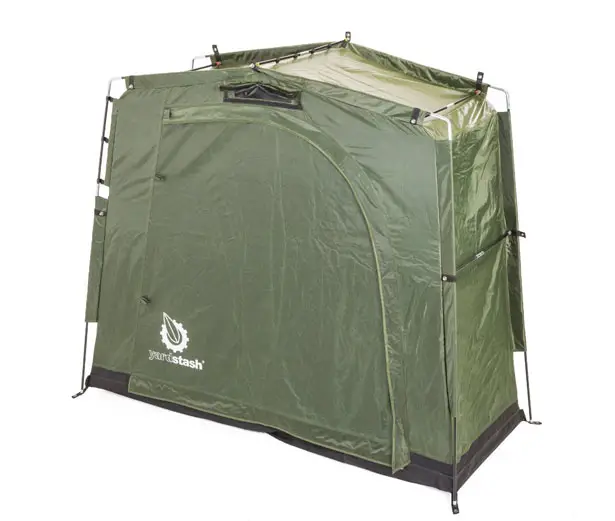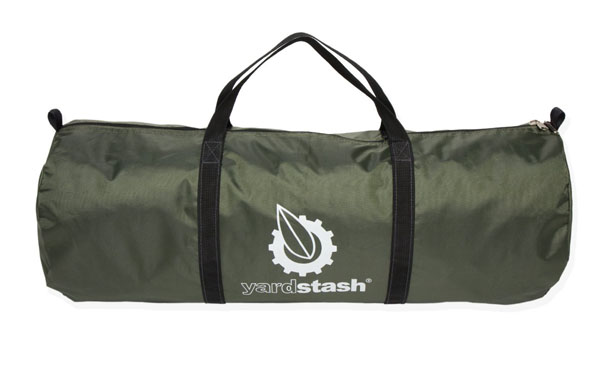 ---