We always wanted to have a car like Caterham, but the one and only thing that came to our minds by looking at it was that this car would have been better with roof, 400 horsepower and more luxury. So all the prayers have been answered and the IFR has come up with an all-new Aspid with roof in which two engines will be available and a naturally aspirated 2.0-liter producing 270 hp, or a 400-hp turbocharged version of the same mill. This light weight carbon fiber structure whose power will be sent to the rear wheels via a six-speed manual gearbox and a limited-slip differential to get that 400 horsepower.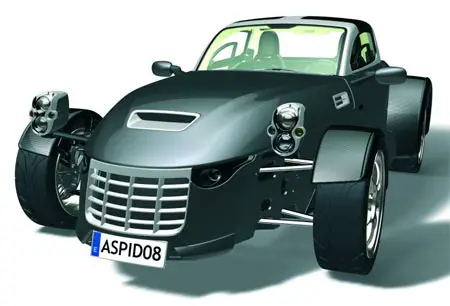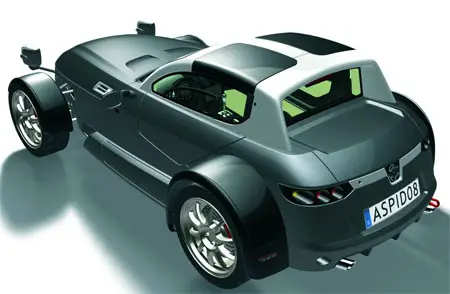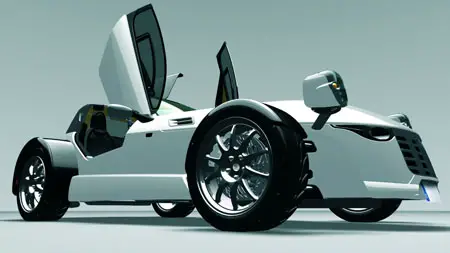 PRESS RELEASE
IFR Automotive reveals track car
A new sports car boasting luxury fitments and high performance has been announced by engineering consultancy IFR Automotive.
Known as the Aspid, IFR has sought to create a track car with everyday levels of usability and, importantly for cars like this – reliability.
It's also a technology showcase for demonstrating the company's design and engineering capabilities.
Aspid prototypes feature a 2-litre engine; either naturally aspirated to deliver 270bhp or supercharged to 400bhp.
Power is delivered to the rear wheels through a manual 6-speed gearbox and limited-slip differential.
Use of aluminium and carbon fibre has resulted in weight of just 700kg and the resulting 570bhp-per-tonne power-to-weight ratio enables 62mph (100km/h) in 2.8 seconds and 100mph (160km/h) in 5.9 seconds.
"The Aspid has been engineered to deliver a high level of driving pleasure," says company founder, managing director and automotive engineer Ignacio Fern?ez Rodriquez, whose initials give IFR Automotive its name.
Formerly with Prodrive, Rodriquez subsequently joined the Mitsubishi World Rally Championship team as race engineer for Alister McRae and Fran?s Delecour.
Rodriquez founded IFR Automotive in 2003 and began work immediately on the new sports car project, while handling confidential car and commercial vehicle assignments from industry clients.
With a long list of options, and each one tailored to the precise needs of each individual customer the anticipated base price is £75,000 and upwards per Aspid.
The car will be displayed at the British International Motor Show in London docklands from Wednesday 23 July to Sunday 3 August 2008.
via [AutoBlog]
---
The LFrit Toaster is an innovative kitchen appliance design that allows the user three levels of toast through a simple button interface. Pressing the button once will set the toaster to the lightest level; pressing trice will let you have the darkest level. Pressing the button fourth time will reset the toasted back to its initial level. With the compact and attractive outlook, anyone will like to see the toasts traveling into ifrit and a transmitter mechanism takes it right to your bread plate. The toaster offers complete safety for your child and can be used anywhere at your home.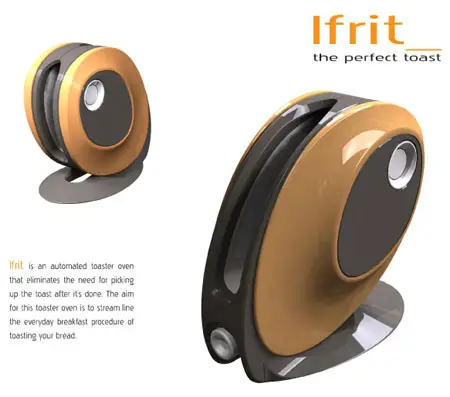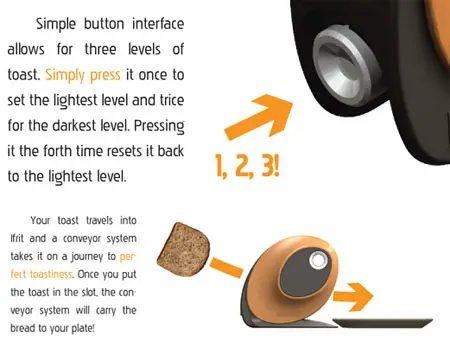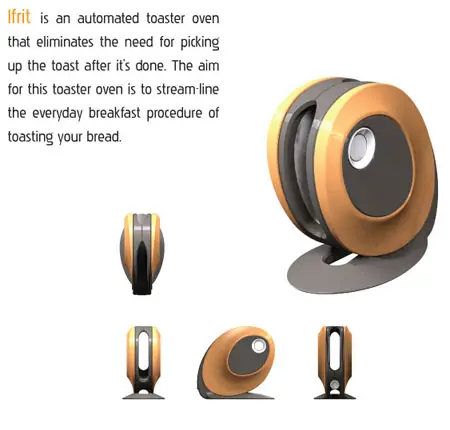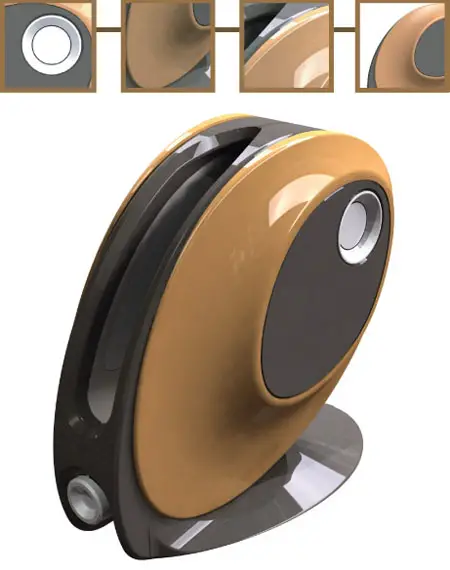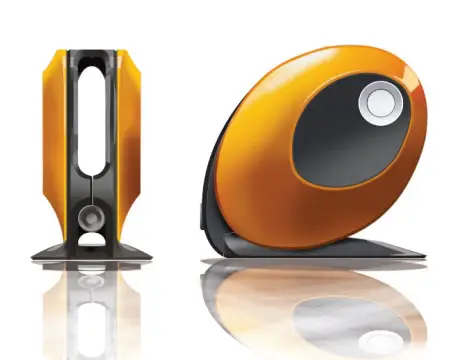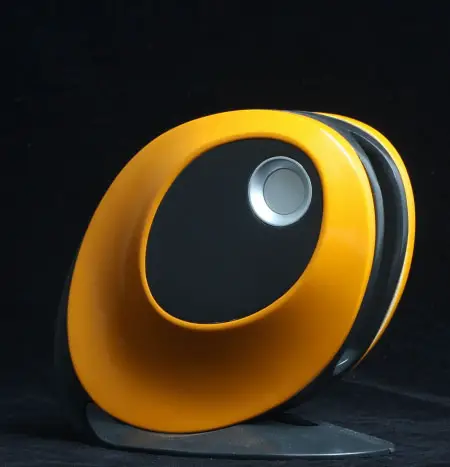 Designer : Chevy Ho
---
This stunning design from Stefan Schulze is what he calls Scuderia Bizzarrini Livorno p538 Barchetta. Schulze working in conjunction with Alan Mertens, who is a race-car engineer, along with Giotto Bizzarrini and Kevin Gallahan of Arbitrage Cars. The Arbitrage Cars are manufacturing a small series production for both the Barchetta and GT (hardtop) version. This version is based on their Arbitrage GT chassis. This design was approved by Giotto Bizzarrini
Bizzarrini for long has been associated with exclusive performance cars, and with their name being used in this 2008 concept, it adds a sense of history to the vehicle. While the 'Livorno' is taken from the Italian city in which Bizzarrini is residing currently. P538 in the car name is picked to pay homage to a limited race car which was built by Bizzarinni built in 1960′s.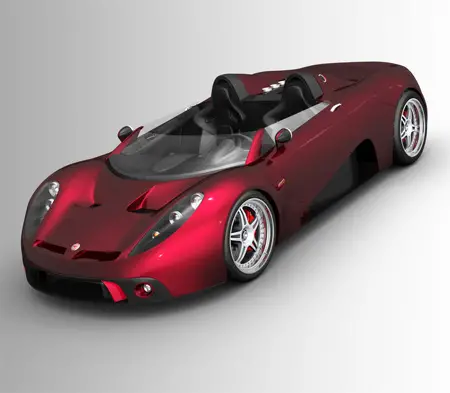 It's the lattice framework in which the engine is placed. This is directly behind the driver thus 8 race-like intake trumpets highlight the location of this powerful engine. This pokes through the engine cover just behind the cockpit. The manufacturers are planning a small series production for both the Barchetta and GT (Hardtop) version.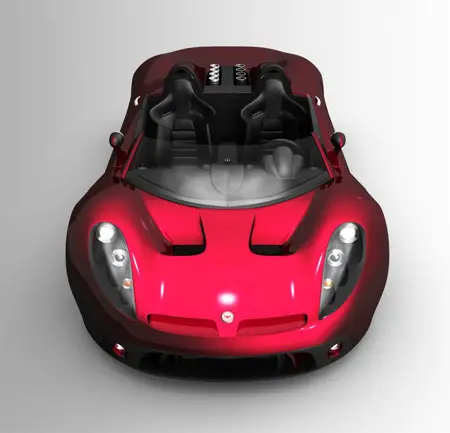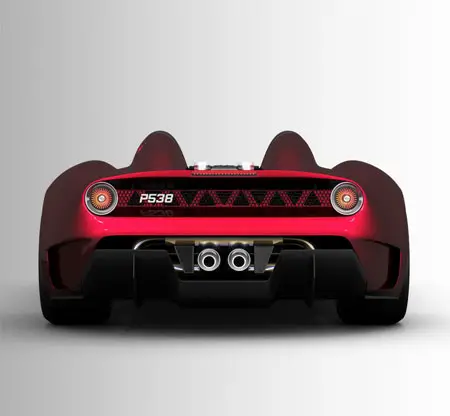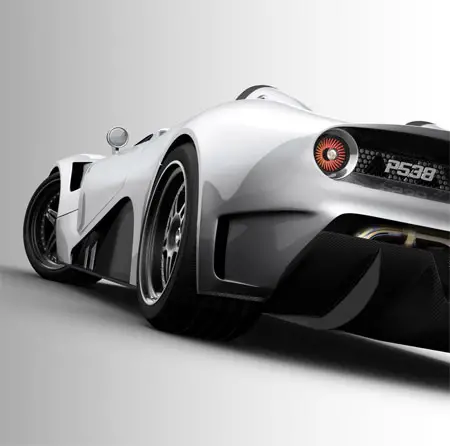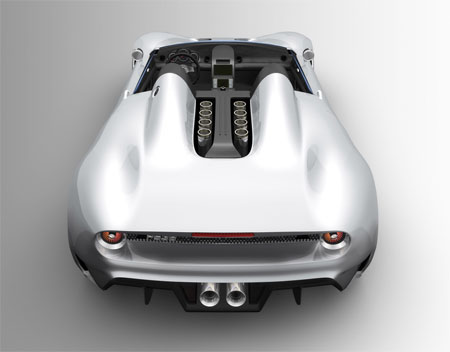 Designer : Stefan Schulze via SeriousWheels
---