As of late, young motorists have become a target in the media due to their high fatality rate as a result of speeding. Tracer HUD is an after market HUD projection and speed monitoring system designed for use by motorists under the age of 25. Utilizing the latest advances in GPS and laser projection technology, the system will notify the user of their current speed and location in the form of a Heads Up Display.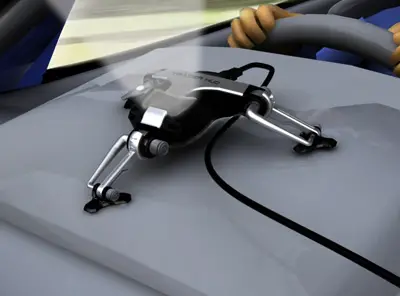 (HUD) projected on the windscreen. While at the same time, it can be retrofitted into an existing automobile without the need for hardwiring or permanent installation mounts. The secondary function of the system is to act as a surveillance device. If the driver of the vehicle exceeds a pre-determined speed limit, the device will record and notify a nominated party of the violation. Thus driver's holding an unsupervised license will still have their driving behavior monitored.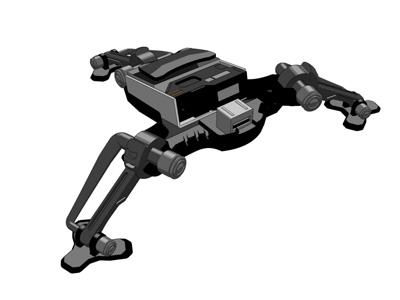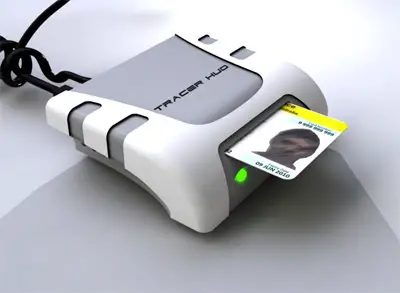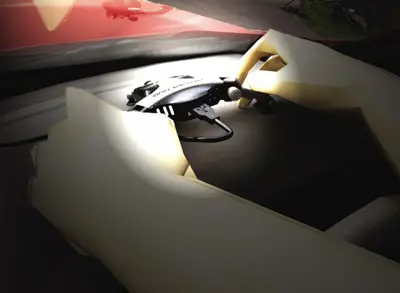 Designer : Mitchell Brown
---
This scooter bike powered with fuel-cell has the potential to present a better future private transportation vehicle which features better usage, less pollution, more fun and more freedom. This is a small scooter but have a large integrated storage area and an optional storage compartment in the mid-section of the scooter. The flexible steering handlebar allows the scooter to transform into a more potent motorbike for higher speeds which improves the aerodynamics of this vehicle and brings more pleasure of riding. The front wheel is bigger than the rear one and features high performance hydraulic breaks and heavy duty suspensions.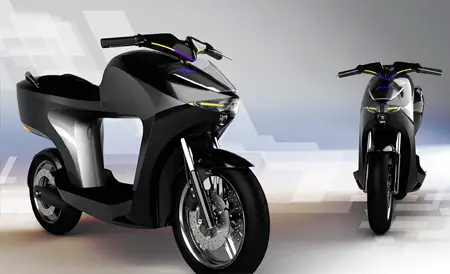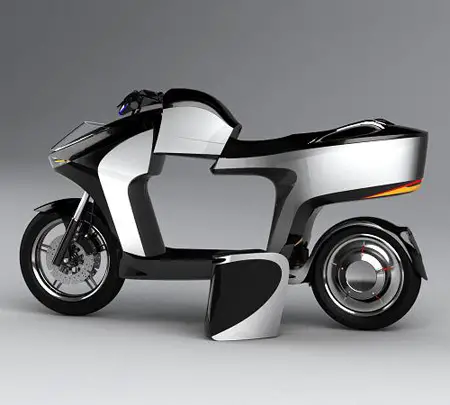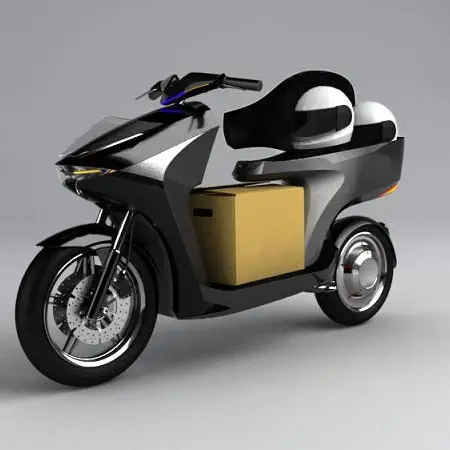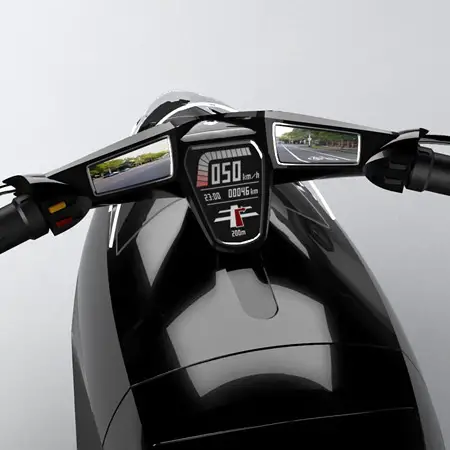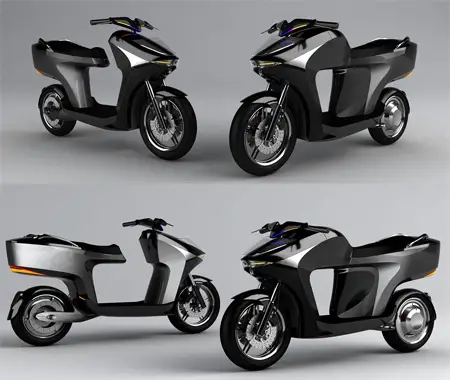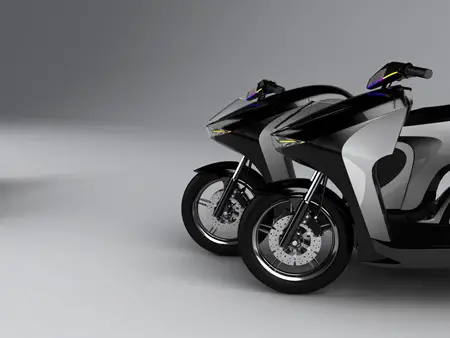 (Click the image for bigger view)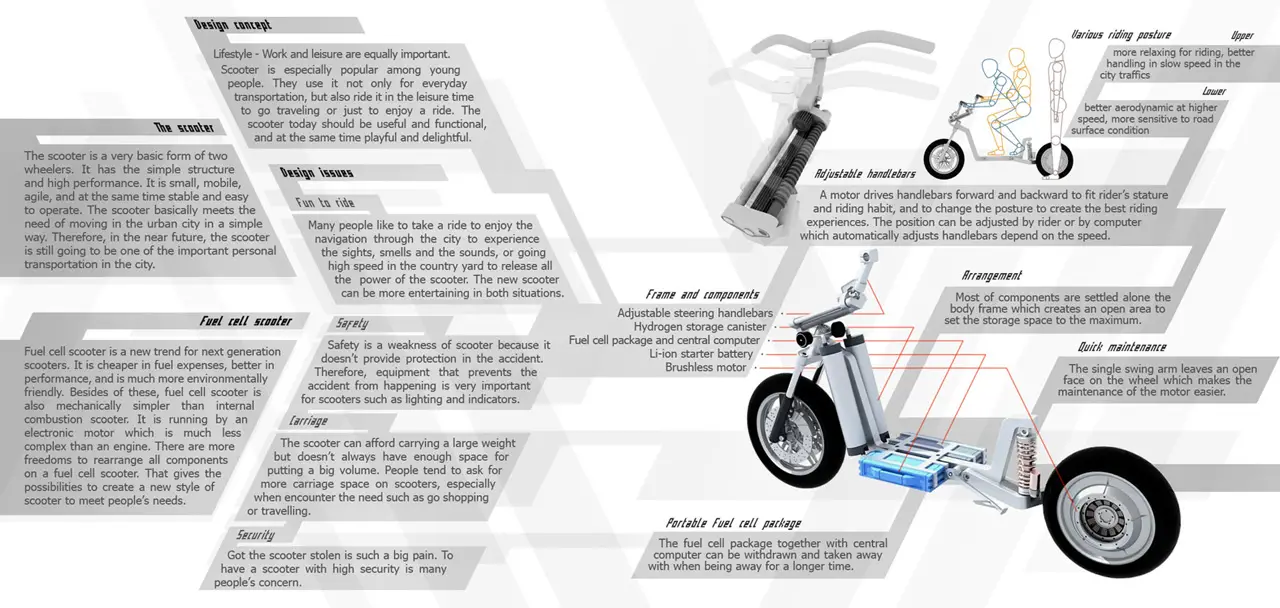 (Click the image for bigger view)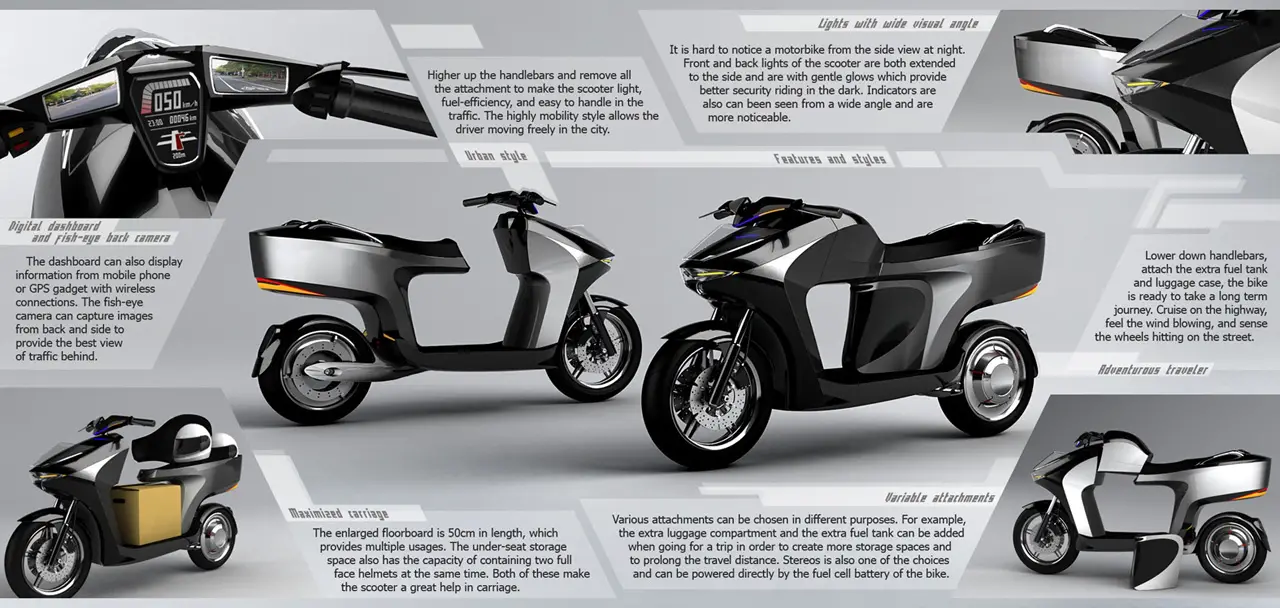 Designer : Chengli Hung
---
This deli scale concept was born when Josh needed to design a scale of any kind using zinc as the main material. He chose the deli scale because of it's public visibility and possibility for mass appeal. This deli scale concept is easy to use for the deli employee while giving the customer a pleasant experience and the feel of being at a high end deli counter and possibly leaving with the thought of "I want one of those!". No wonder Josh awarded First Prize in the InterZinc Challenge Competition for this deli scale concept.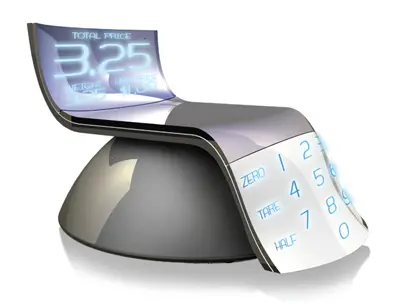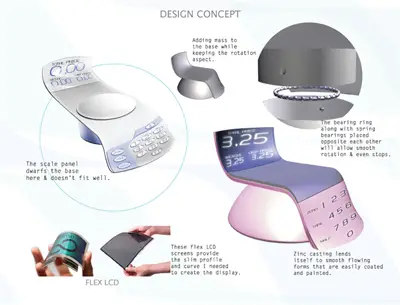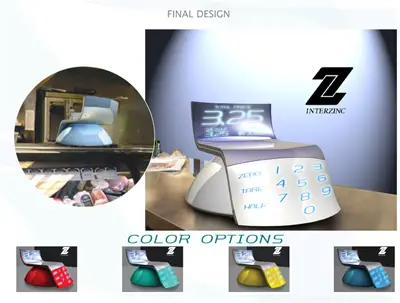 Designer : Josh Hopersberger
---