Linear scissors concept proposes new design to enable user to cut a perfect straight line by taking advantage the edge of the table. The common problem that we usually deal when cutting a long straight line with scissors is we need to pre-mark the line or use additional tool such as a roll cutter or ruler. This concept scissors have been designed to solve the issue thanks to its unique horizontally divided handle with the right angle which can be fit onto the edge of the table. This design makes it possible to slide the handle and the blades forward on a straight line while cutting. The handles are not really that thick in order to make them easily slide with the tip of the fingers which is really important when the table top is quiet thick. One of great feature from this design is that the shape of the handle diverts any excess material out of your way while cutting, it definitely eases the forward movement.
Designer : Tamás Fekete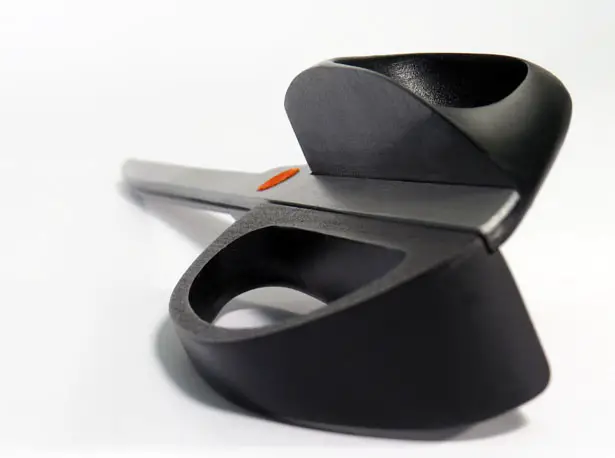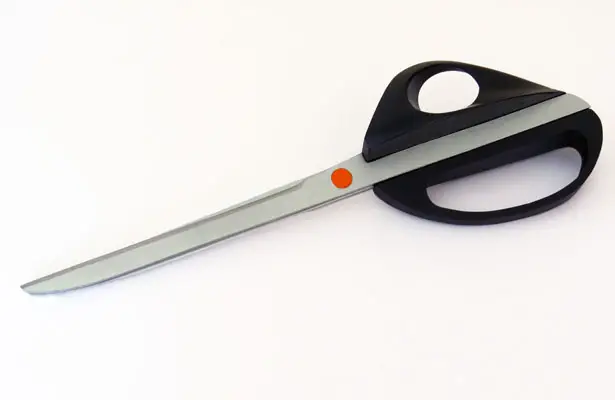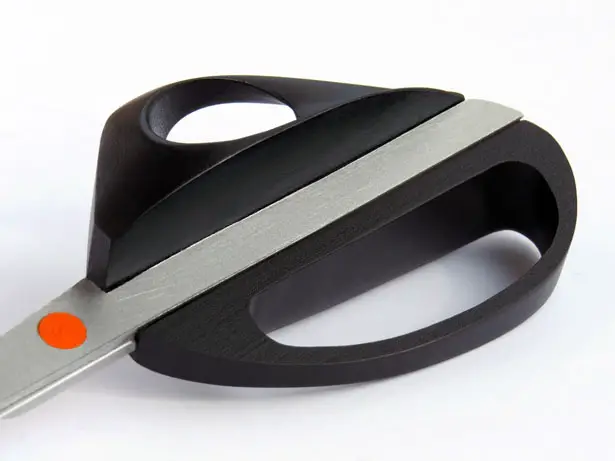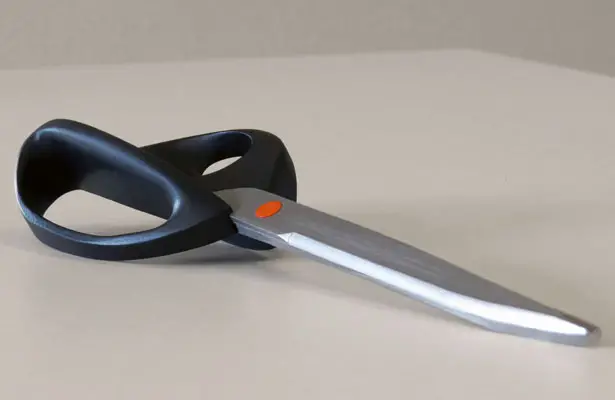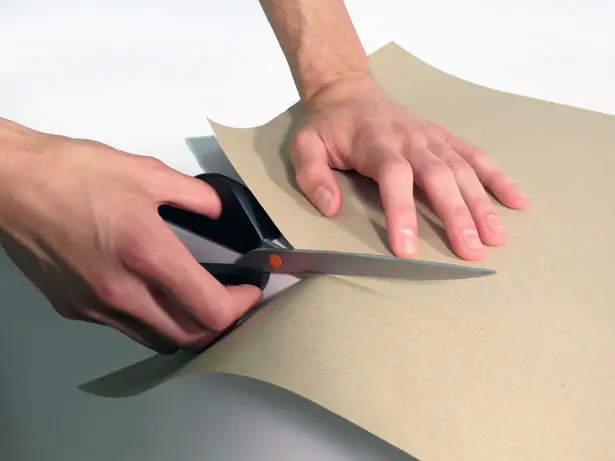 ---
Leah Heiss, in collaboration with Nanotechnology Victoria, has developed a range of jewelry with therapeutic properties. Leah was NanoVic's first artist in residence from September 2007-June 2008, supported by Arts Victoria and the Australian Network for Art and Technology.
Diabetes Jewelry
Diabetes jewelry is a neckpiece and rings for administering insulin through the skin via a nano-engineered patch. The Diabetes Neckpiece is a wearable applicator device to apply Nanotechnology Victoria's NanoMAPs to the skin. NanoMAPs are small (10 x 2mm) circular discs which have an array of micro needles on their surface. They allow for pain-free delivery of insulin to the body, replacing syringes. The Diabetes rings are designed to keep the nano-engineered insulin patches against the skin once they have been applied.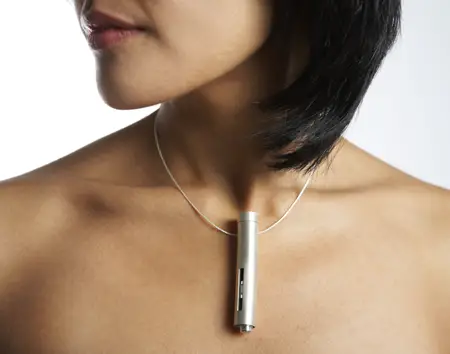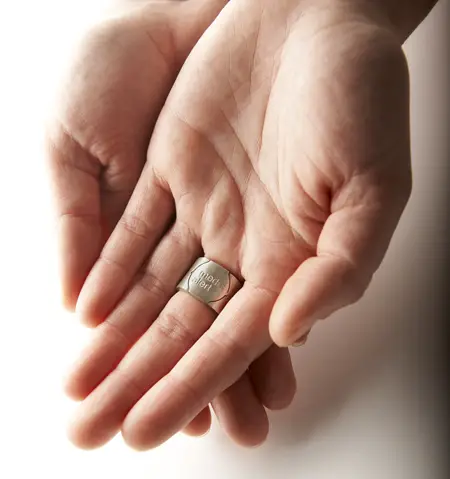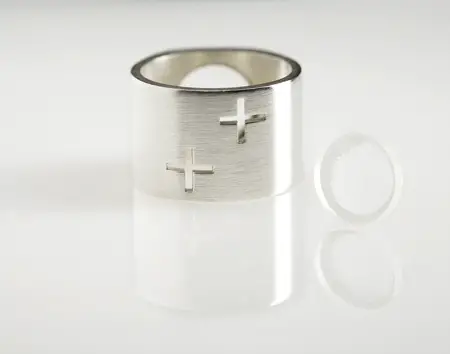 Arsenic Jewelry + Water Vessels
Leah also developed a neckpiece and water vessel for purifying water of arsenic and other contaminants. The neck piece is a receptacle that carries mesoporous iron oxide (Fe2O3) which can remove arsenic from drinking water. The Arsenic Water Vessel is used in conjunction with the neck piece and contains specialized filtration devices to ensure that the purified water is safe to drink. The jewelry and water vessels are designed for people in transit in countries where arsenic is prevalent in found water, such as India + Bangladesh.
The Arsenic and Diabetes projects were both exhibited as part of Liminal, an exhibition at RMIT Gallery in November 2008; in.tangible.scape.s in Belgium; and will be on display at the Levitas exhibition at Gallery fortyfive downstairs from 11-21 March 2009.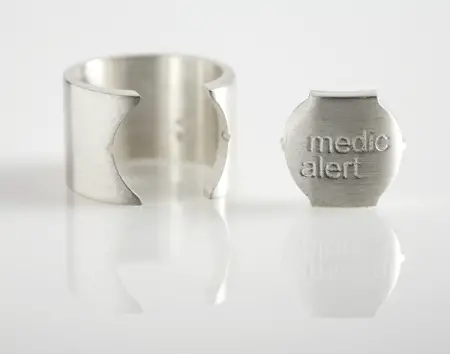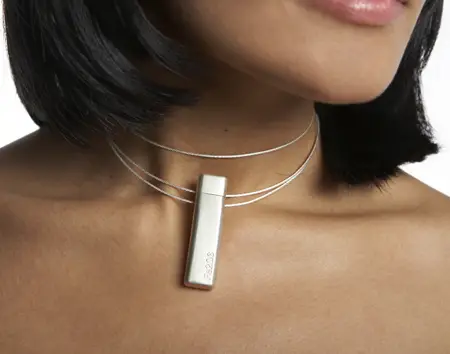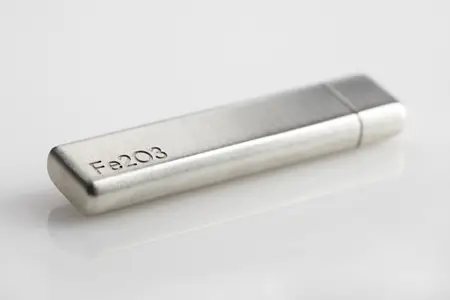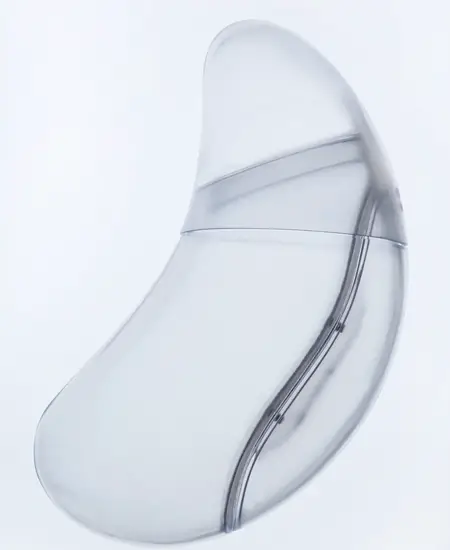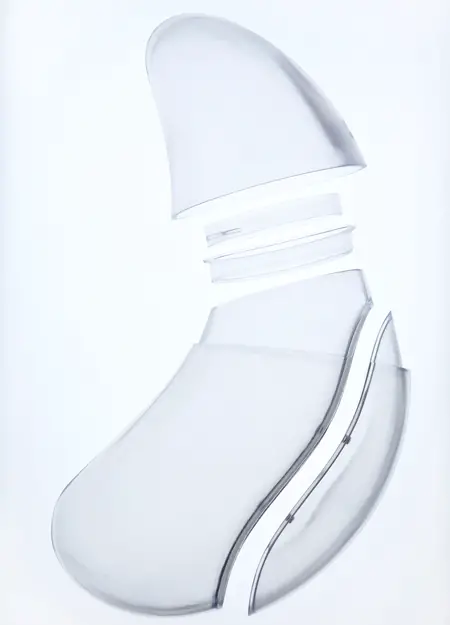 Designer : Leah Heiss
---
The Expand Recycling Bin concept with its various handy features will be able to reduce the recycling management difficulties and inefficiencies for electronic wastages easily. It can be easily moved from one place to another and it will alert the recycling agency about its exact current location so that they can organize their pickup routes accordingly when the bin is full.
The Expandable Recycling bin features a low starting and increases its height gradually with the wastages, allowing effective space management and low drop for brittle electronics. The facility manager of an apartment or office can have a visual feedback through the expansion and a maximum size bin denotes it needed to be emptied. It features a RFID locking system that ensures only valid residents with a RFID tag can open and use the bin. Besides, there will be a designated person with a special access tag to unlock the wheels. Biopregs, an eco-friendly bio-composite is the main material that has been used to create the two major parts of the bin. Cautious emptying in the pickup-vehicle has been ensured by placing a reusable bag in the bin which is lifted out with a crane. The bag is prepared of heavy duty fabric with durable chemical proof coating.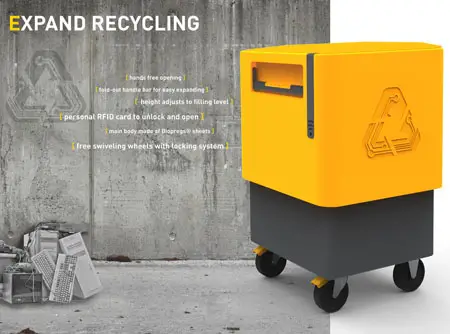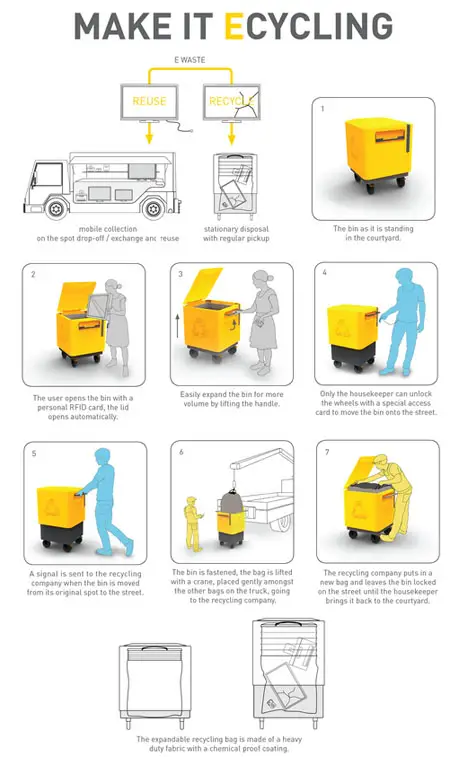 Designer : SpringTime
---