Out of 443 design ideas, Wave Coca Cola Bottle Reusable Crate Design has been awarded first prize in the "Design" category of the "Coca-Cola Design+ Award". It was submitted by young industrial design agency "ENTWURFREUCH" from Düsseldorf (Germany) and recognized as the most consistent implementation of the briefing.
Wave Coca Cola Bottle Reusable Crate boasts modern and timeless design by combining simple and clear lines as its main design elements. Coca-Cola is thrilled with this concept that leads to emotional and stylish presentation of the iconic 1L-bottles inside the crate. Even when customers place this crate in the living room, this crate integrates easily into the modern environments and appeals to various target groups from singles to seniors. The rubberized grips have been incorporated into the crate to allow easy transport of the weight of a 12-bottle crate. Wave crate is a combination of practical and stylish object into one.
Designer : ENTWURFREICH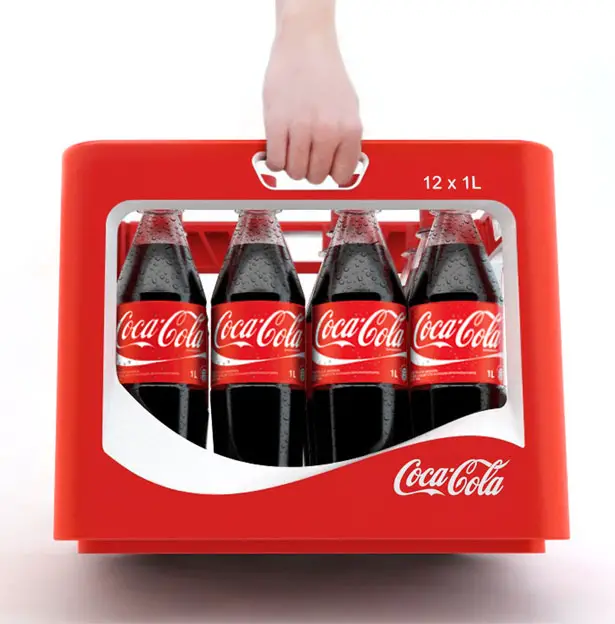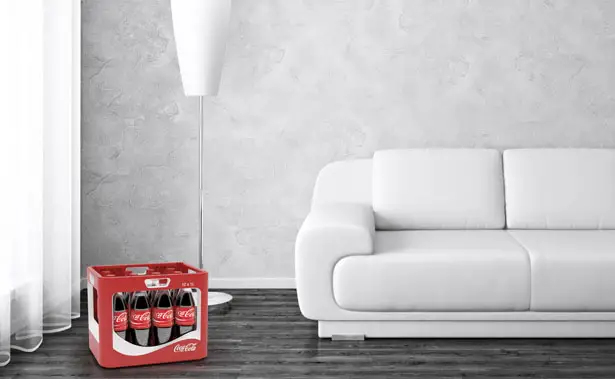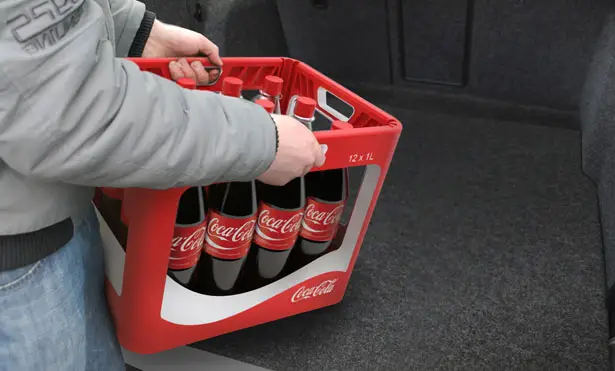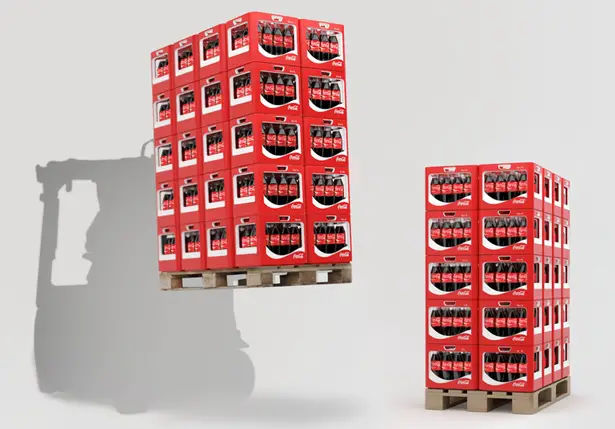 Tuvie has received "Wave Coca Cola Bottle Reusable Crate Design" project from our 'Submit A Design' feature, where we welcome our readers to submit their design/concept for publication.
---
Most of patients don't carry their Epinephrine auto-injector around and usually after 3 months, they forget how to use EpiPen. EpiShell Epinephrine Injector is a concept EpiPen inspired by the use of smartphone. Yes, most people have and carry this little gadget as if their life depends on it, patients also need to make an emergency call after injection, not to mention smartphone also functions as reminder and deflect medical fear. This project combines portable power charger for your smartphone with Epi-pen, it works as a complement of your smartphone and health.
The goal of EpiShell design is to become a user-centered solution for Epinephrine injector carriers, hopefully it deflects user's fear for using an injector and reminds patients to always carry it daily. The integrated wireless mobile charger, Bluetooth connection and voice guidance make it a handy device to carry. The voice guidance feature is activated automatically from the cell phone when EpiShell is opened. There are only 3 easy steps to perform the injection. User has the ability to manage functions of this medical device such as IFU, emergence contact, Bluetooth connection, and refill/exp. date reminder. It works more than just medical device in your daily life.
Designer : Hong Ying Guo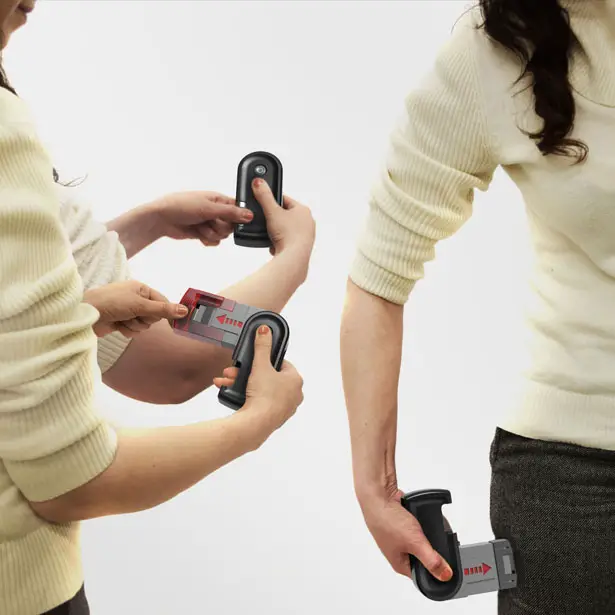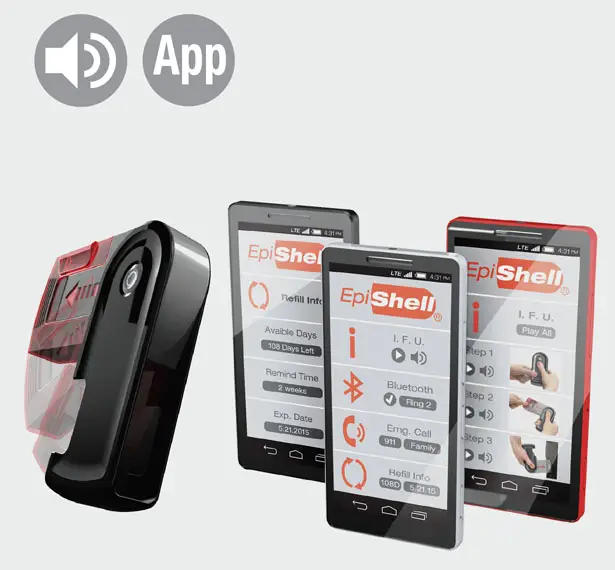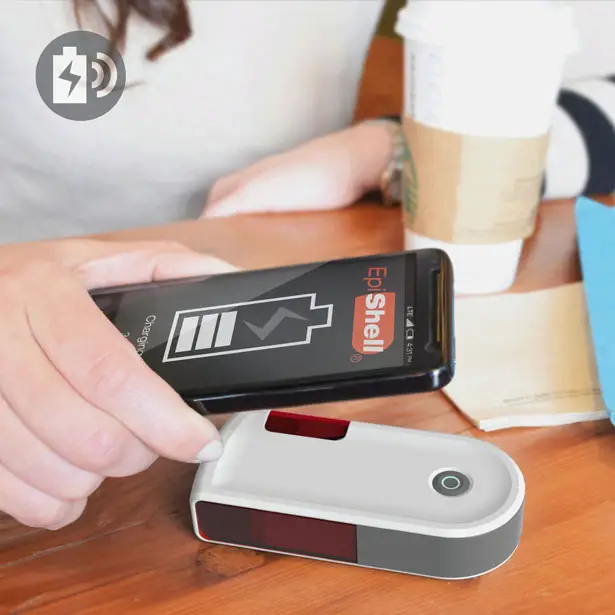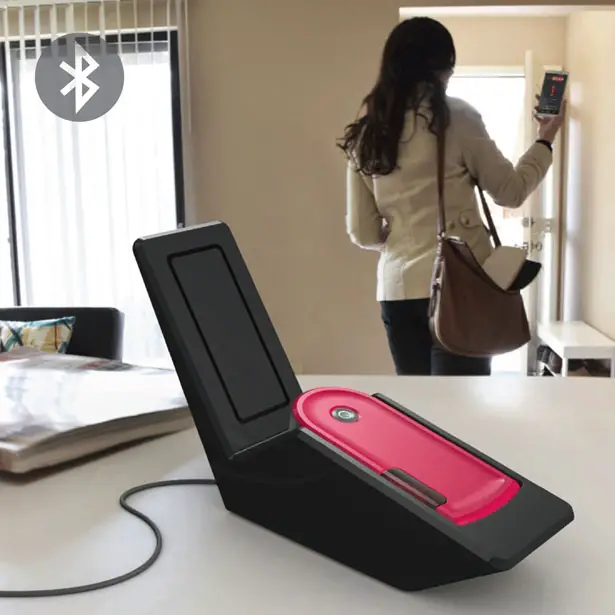 ---
Simple engineering and innovation can turn simple things into extra-ordinary and useful stuffs. The Leaf hammock is the prominent example of this. The rope cradles are quite common as they are used in gardens and beaches for short time relaxation. But the Leaf Hammock is a much improved version of the rope cradles and it is good enough to be used as a piece of contemporary furniture at home. The hammock is spacious and strong enough to accommodate two people. The parrot green oval frame holds the close-knit rope-net firmly which makes it durable and comfy as well. The Hammock is aesthetically pleasant and can enhance the interior of your room.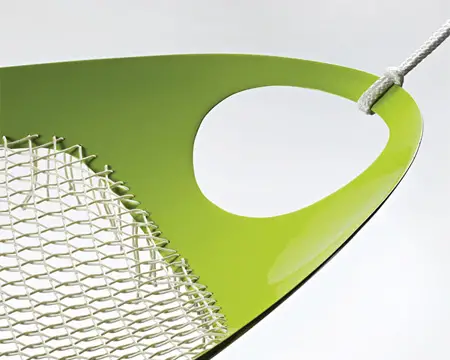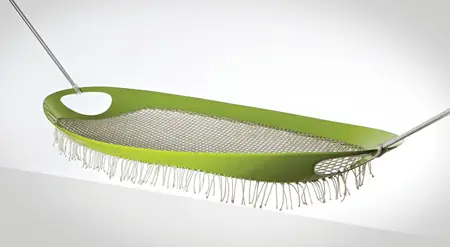 Designer : Pinar Yar and Tugrul Govsa
---