We just got a design submission from Igor Chak, this time, he designed a futuristic superbike, 2015 Chak Motors Molot. When it comes to choosing a motorcycle, there is not much choice on the market today, the safest is usually the biggest, most of the bikes that have any safety features are the touring bikes but when it comes to super sport you don't really have much to compare.
Igor Chak offers a safer and smarter concept motorcycle. ABS has been around since the 70's but it's just recently been appearing on motorcycles. This project incorporates advanced technologies that don't cost a fortune to make this motor bike lighter, stronger, and safer. The word Molot itself is a Russian word that means a sledge or a mallet type hammer, it perfectly describes aggressive, tough, and technologically advanced 1000cc superbike.
Designer : Igor Chak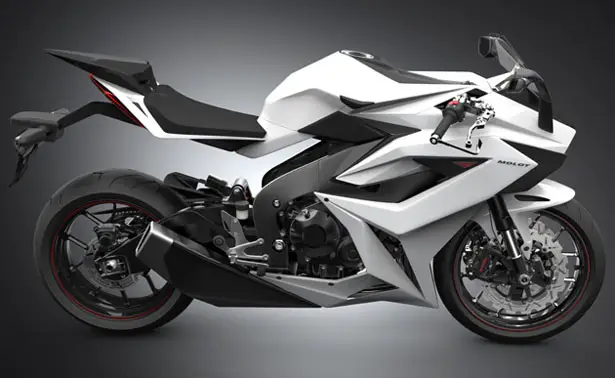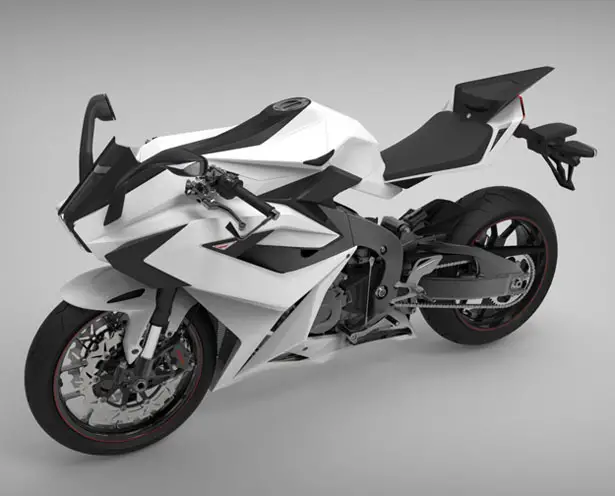 2015 Chak Motors Molot is basically a modified Honda CBR 1000RR ABS version, so, it's not built-from-scratch bike. Why CBR 1000RR? The project team believes that this is by far, the best motorcycle in the market. The construction allows them to completely strip everything, from frame, engine, and wheels.
The frame has been modified to give lighter look, rear cowl might look fragile, but don't be fooled by its look, it's actually very sturdy. Aluminum has been used to make this vehicle can support up to 440 pounds. The overall design is aggressive and aerodynamic, every line and part has been made to serve a purpose. The handle bars on top have been covered, all those hose and break lines are hidden from view. In this way, those parts are protected from bad weather.
Molot features all LED light system, not a single incandescent bulb, because we know LED headlights provide better visibility, response time, and high durability. The side mirrors are also equipped with LED lights. If cars uses PEBS (Predictive Emergency Braking System), now you can find the same system on this superbike along with blind spot sensor, LDWS (Lane Departure Warning System), built-in HD cameras (front and rear), and gyroscope to detect any anomaly in vibration and control.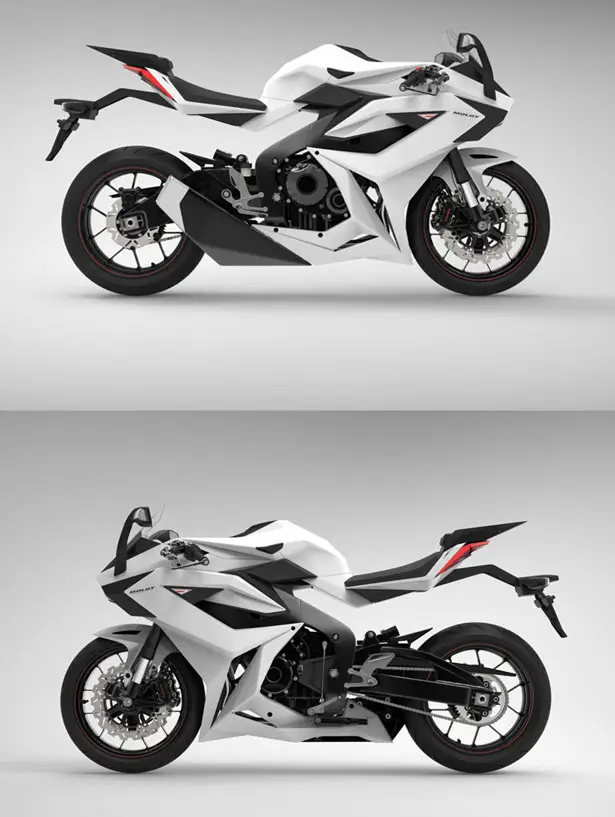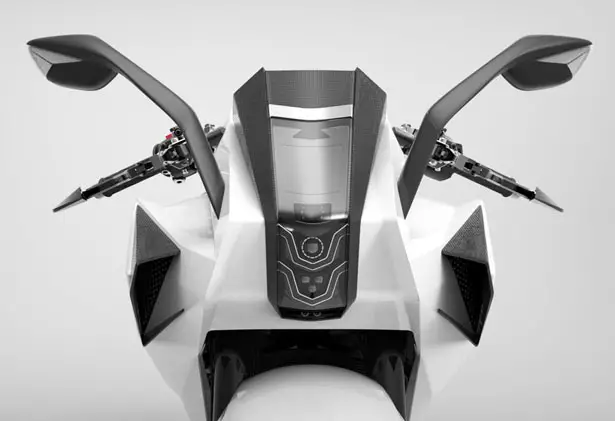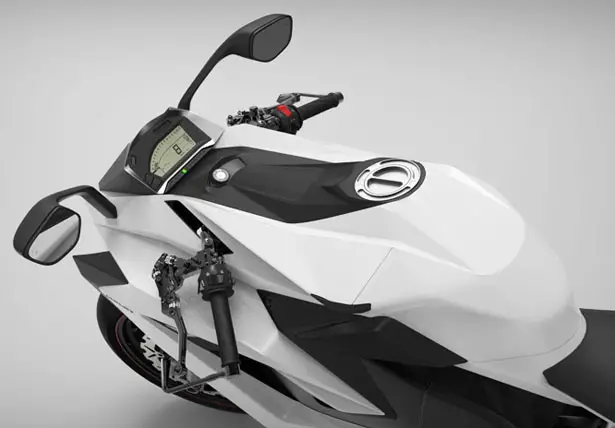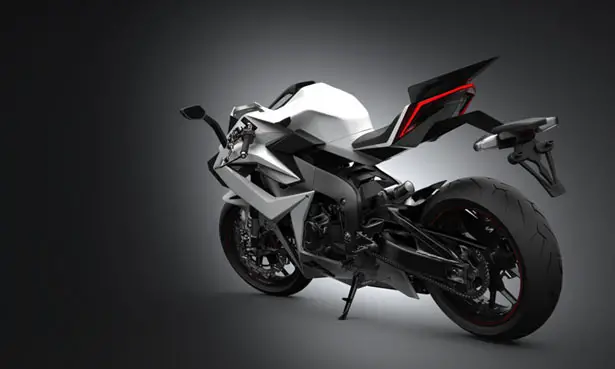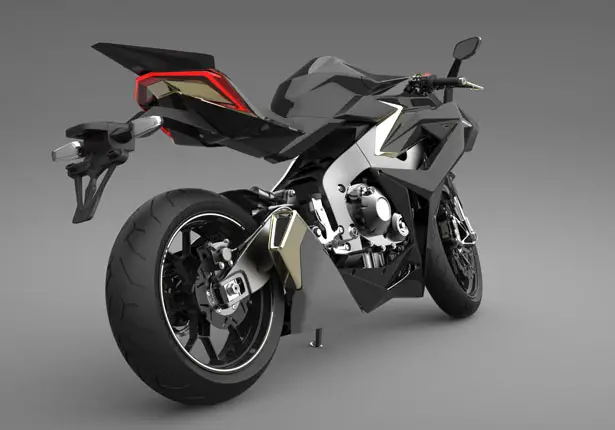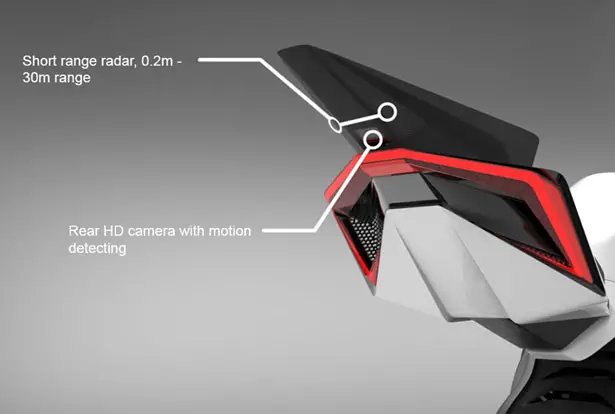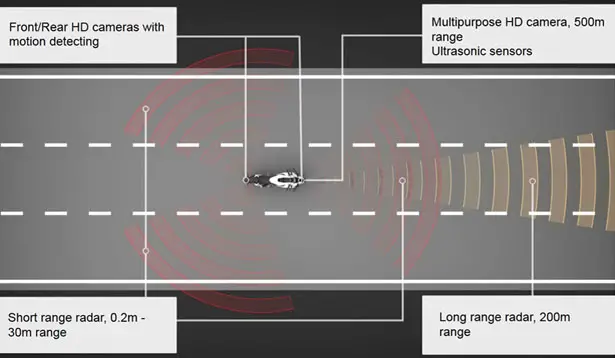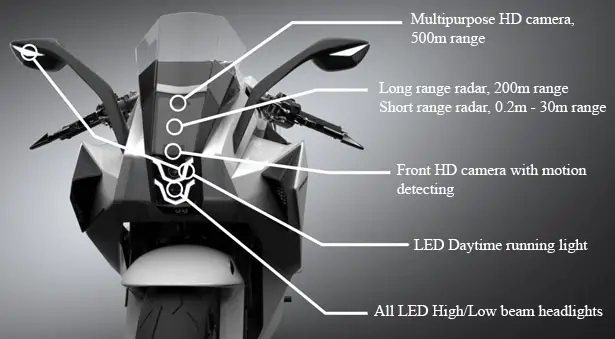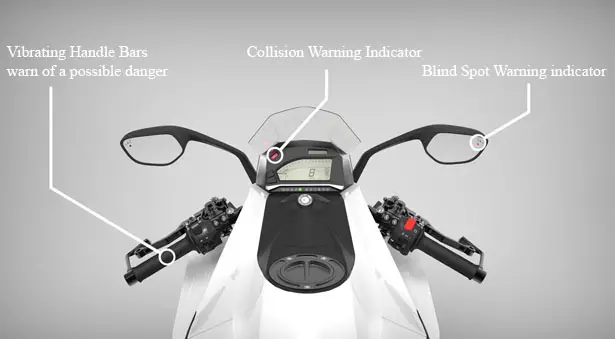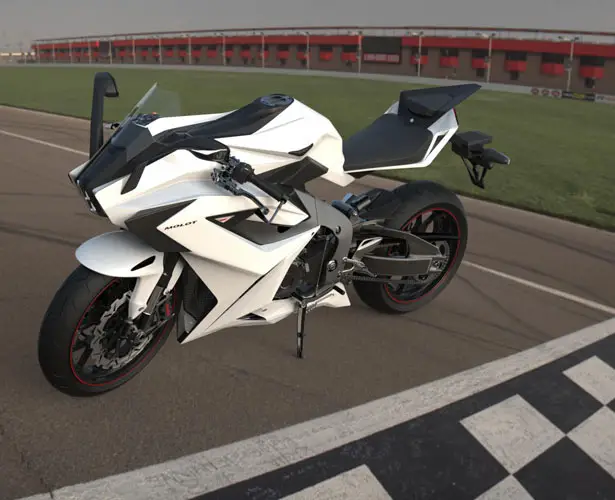 Tuvie has received "2015 Chak Motors Molot" project from our 'Submit A Design' feature, where we welcome our readers to submit their design/concept for publication.
---
How do you create sophisticated sci-fi eye candy watch from simple things yet still easy to read? RA Analog Watch was born out of that basic idea, the designer wanted to come up with a watch that we can play/screw around with while wearing it. This concept watch has been designed with the battery cap on top of the watch face, literally turn the watch upside down in a good way. This watch comes with a hexagon socket screw key to give you the access to the battery compartment.
Just like in any other conventional analog watch, you can read the hours and minutes based on the position of the trapezoid shapes. The one closer to the center acts as the hour and the other one is the minute, so subtle, right? These trapezoid shapes are accompanied by a semi-transparent foil that follows the curve of the display ring, thus, giving darker shade for the background. The neon foil is used as the background display, creating cool and sci-fi effect to RA Analog Watch.
Designer : Samuel Jerichow for [Tokyoflash]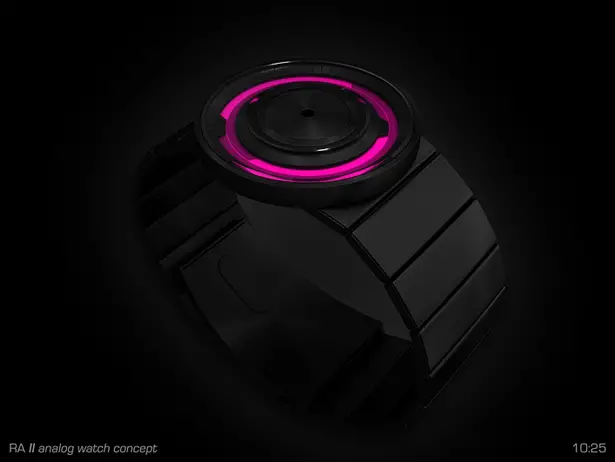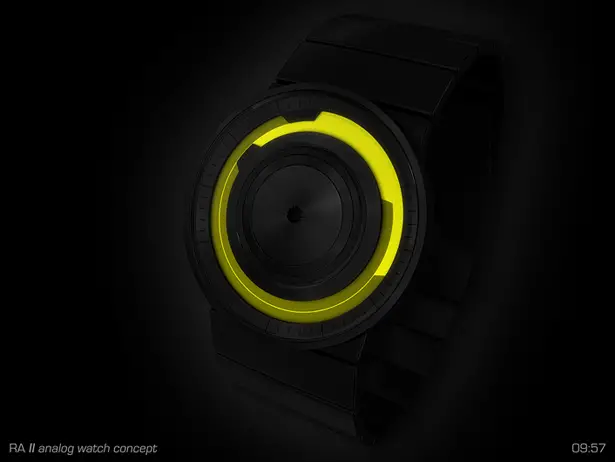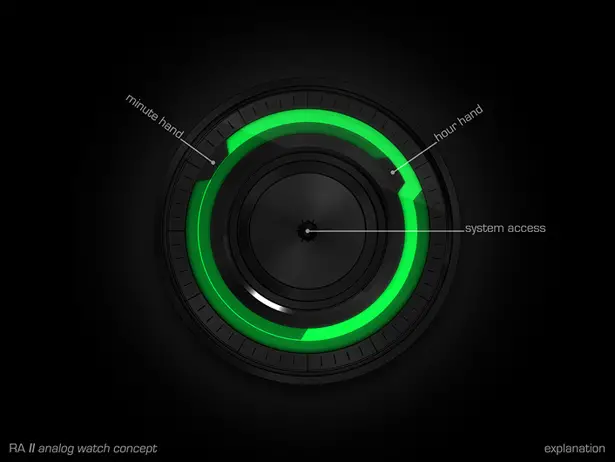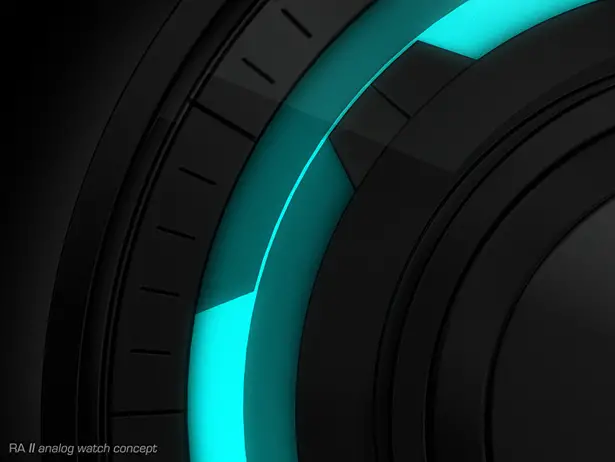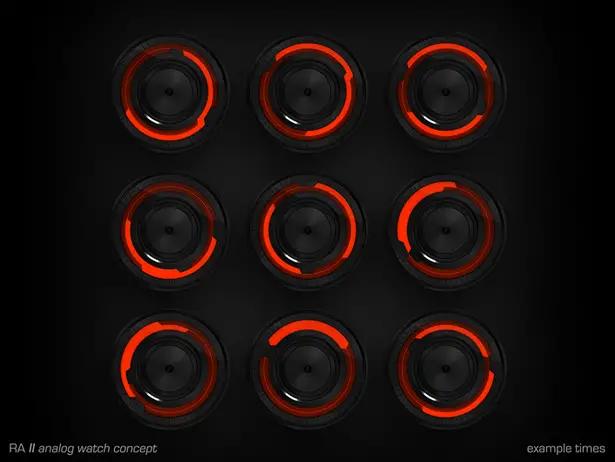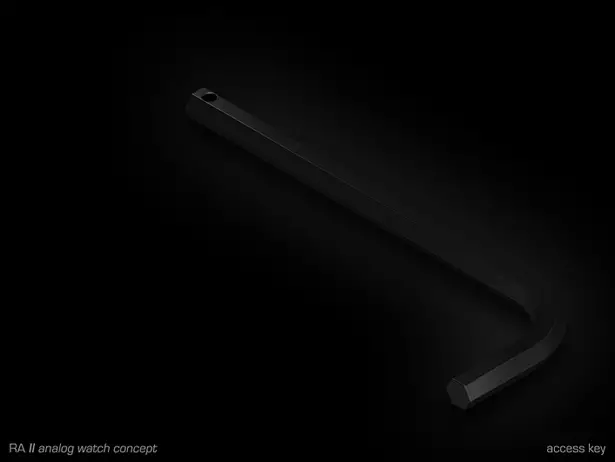 ---
Water switch humidifier is an innovative concept, unveiled by the group work among Cheng Zheng, Fan Zhang and Yu Zhang with Chengyuan Wei as the leader. This concept is similar to a base of water that people used to have inside the house in order to keep the air damp. It has been designed in such a way that lets people to turn the humidifier on by touching the water surface rather than turning on plastic switches. The humidifier works on the basis of electric capacity, where, on touch of the water surface, the total amount of capacity would change, sending electric signal to a chip that controls the humidifier's ON/OFF operation. The real challenge was to construct an electric capacity environment with water and whole chips and circuits. After several failure, designers decided to airproof the circuit as well as chips with hot melt glue in order to solve the problem. While the first version of the water switch humidifier is displayed in Zijingang Design Center, the second version sustains the original structure, looking more inventive and integrated.
Designer : Chengyuan Wei, Cheng Zheng, Fan Zhang and Yu Zhang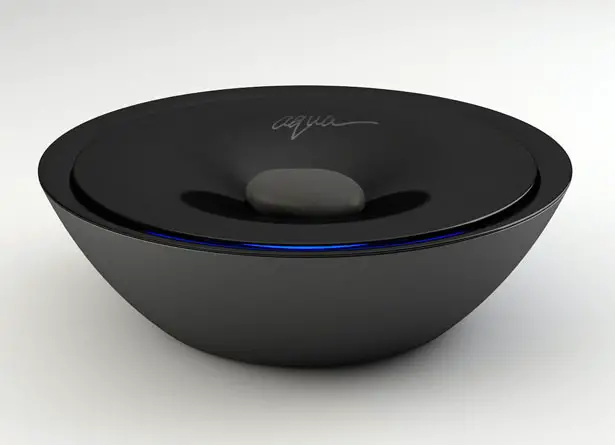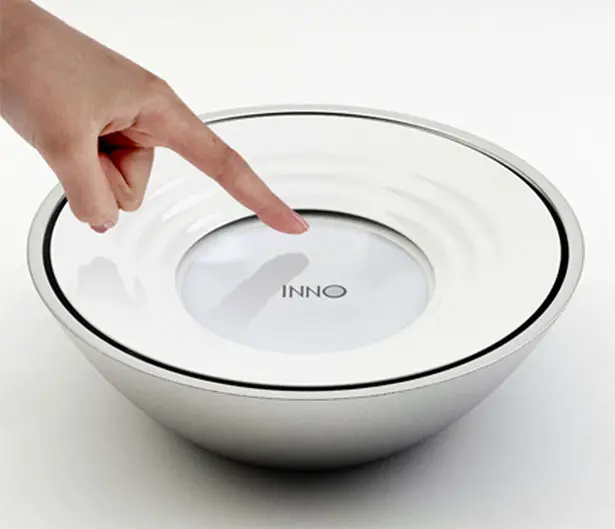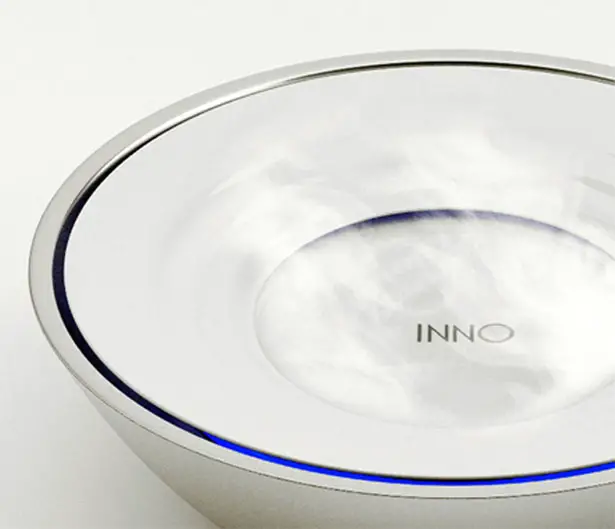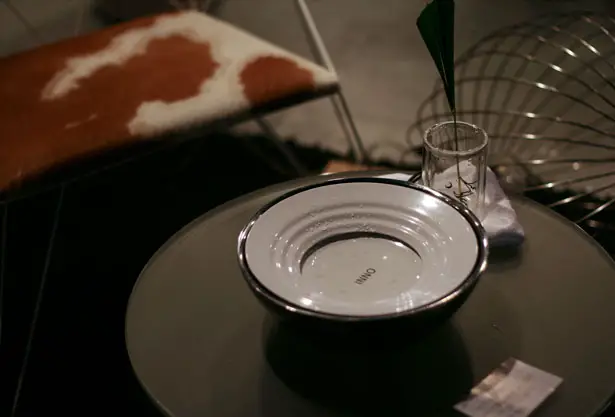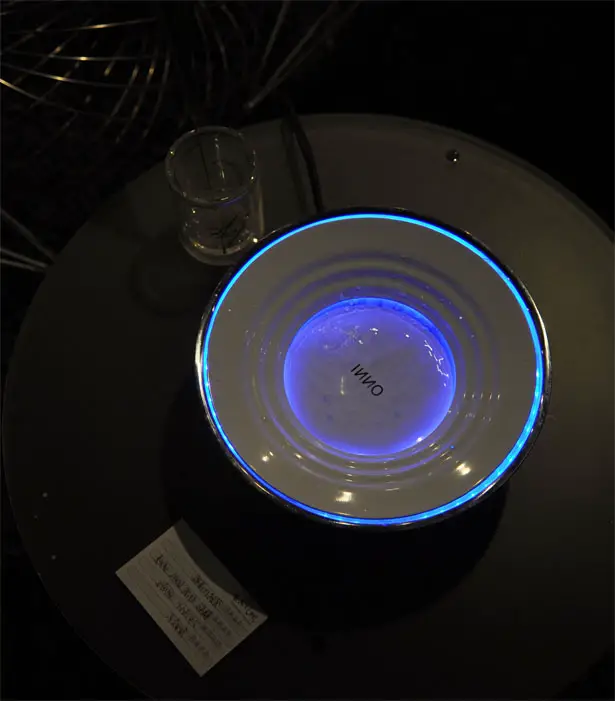 ---