SOLAQUA is a useful device, going to be used as a water disinfection unit in the rural areas of Sub-Saharan Africa. As per the design, this device will obtain infra-red and ultra-violet rays from the sun and will utilize them to eliminate pathogens of contaminated water. Unrefined water will initially pass through a filter of sari cloth to improve the effectiveness of solar water disinfection. A funnel of five taps fills five different bottles to acquire 10 liters of water. Then these transparent bottles are scattered on the ground to get maximum exposure to ultra-violet rays. The black rear surface of these bottles soaks up heat and the reflective inner surfaces imitate ultra-violate rays within the water.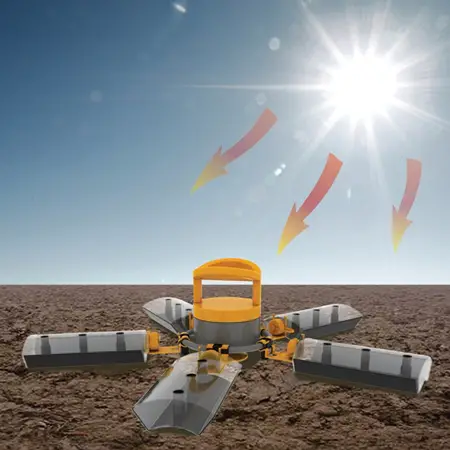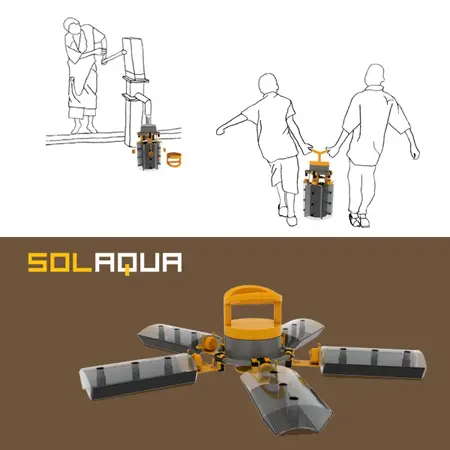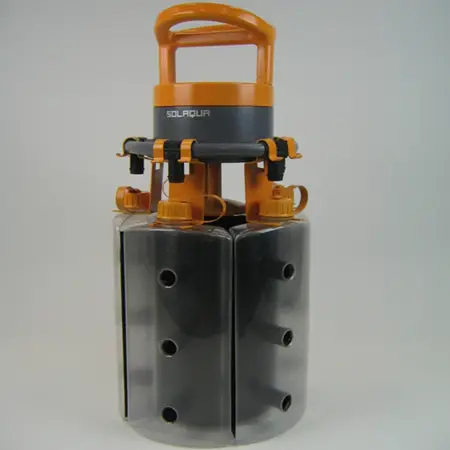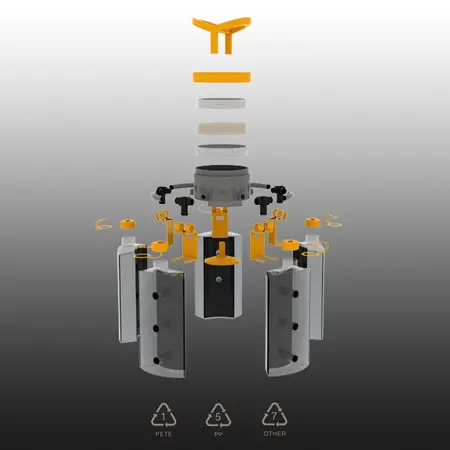 Designer : Jason Lam
---
After a disaster strikes, the most important mission is to rescue victims. However, when the disaster happens in difficult terrain or challenging weather conditions, it can be really difficult for rescue team to carry the victims to a safe place. Wish Folding Stretcher has been designed to enable a rescuer to easily carry and push out of a disaster area, yes, this stretcher can be carried and pushed by only one person instead of two. Our conventional stretcher has to be carried by two person, but since this concept stretcher can be folded into one compact unit and carried on the back, the rescue mission can be optimized and sped up.
Designer : Wang Jizhe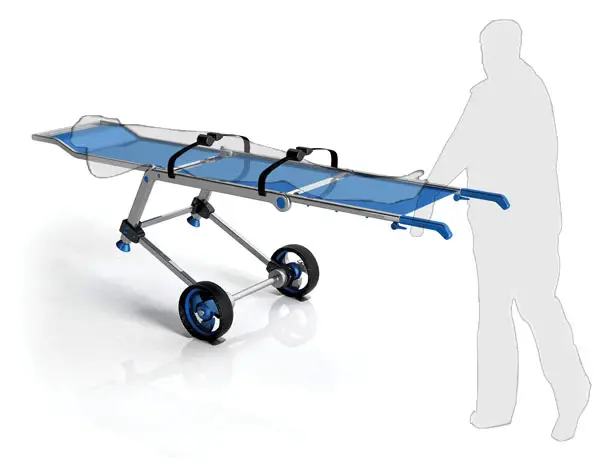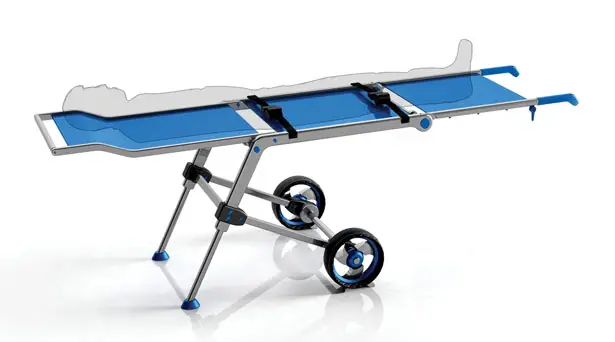 A rescuer can foldout Wish Folding Stretcher to accommodate a victim and push it out of the disaster area. When this two-wheeled stretcher is unfolded, simply push the switch near the handles to adjust the legs, its large-span wheels offer more stability, that's why it can be pushed by only one person. Two straps are incorporated onto Wish Folding Stretcher; these straps can be used to secure the victim on the stretcher and transform into backpack straps when in folded mode.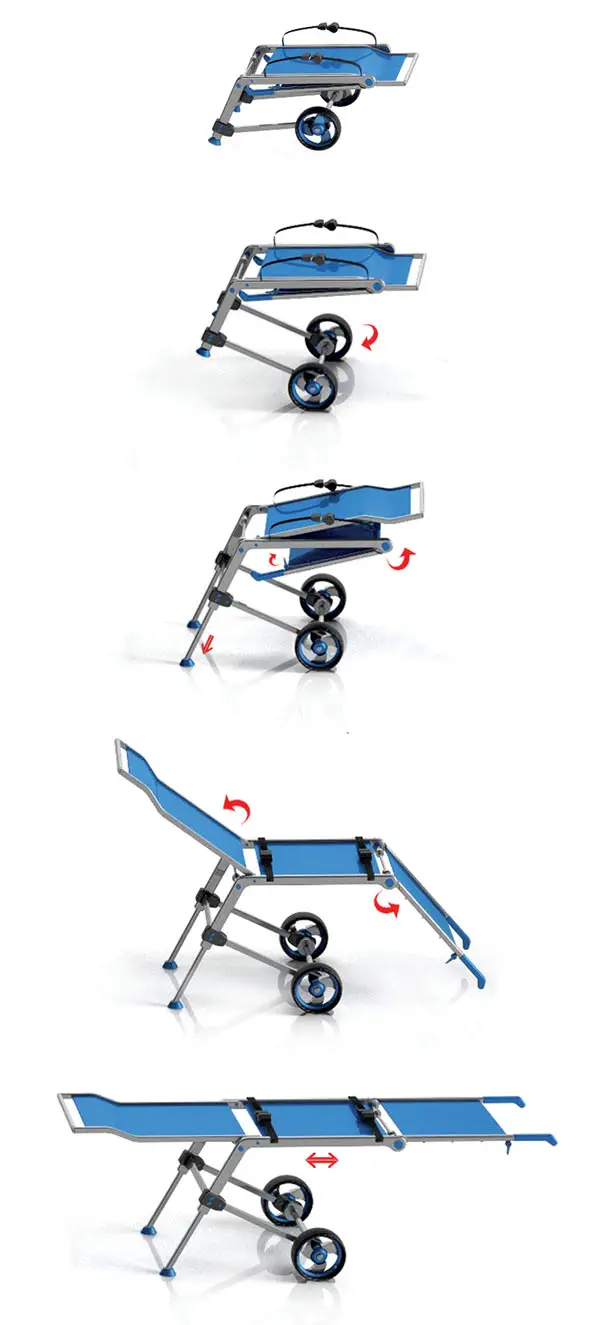 ---
Feel the joy of bike riding with SBU V3 Self-Balancing Unicycle. This vehicle reminds me of a circus show where clowns seem so easily ride this kind of bike around to greet all audiences. Riding unicycle can be a bit challenging since we are not circus performers, we're just "ordinary" people. You need around 20-30 minutes to learn riding this bike but once you master it, the company promises that riding SBU V3 will be as easy as walking.
This unicycle is equipped with Turn Assist and Smart Sense technology where it actively learns about your motions and performs unique calculations to ensure your safety every second you ride. The main key is its sensors, the multiple 3-axis accelerometers and gyros offer you a great ride like no other.
Designer : Focus Designs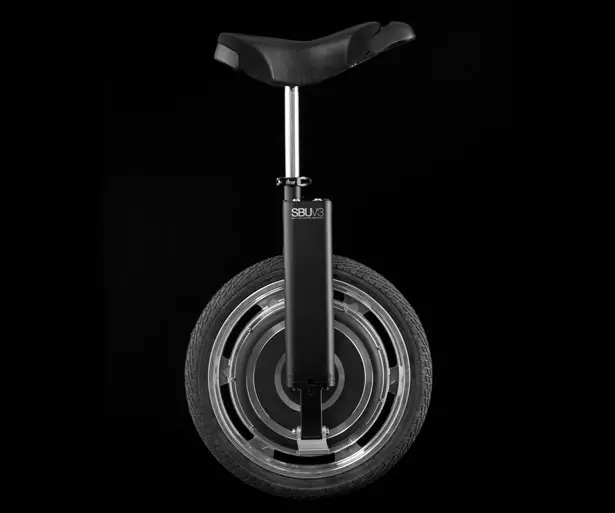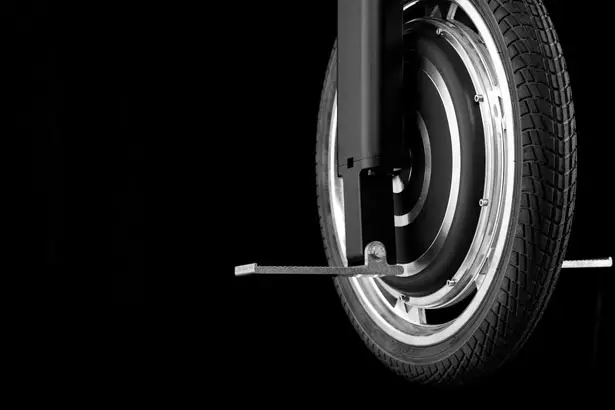 Each of this unicycle is crafted from 6061 alloy by hand. This ultra portable vehicle is here to last. Since SBU V3 Self-Balancing unicycle has no handlebars or steering wheel, you need to control this vehicle with natural leaning motions, just like segway, lean forward to go and lean back to slow down or stop, totally hands-free. It's green and clean, you can use SBU V3 Self-Balancing unicycle for daily commute, it fits perfectly almost anywhere, on bus, train or subway, in fact, you can easily insert this unicycle under your desk at work.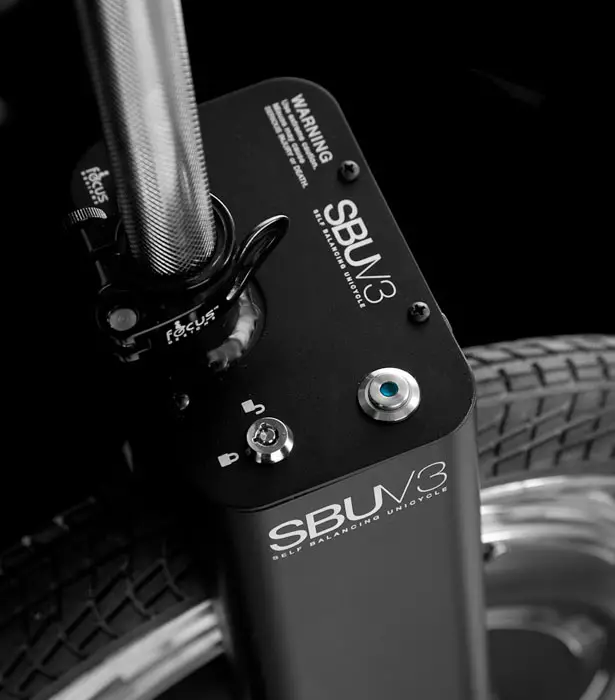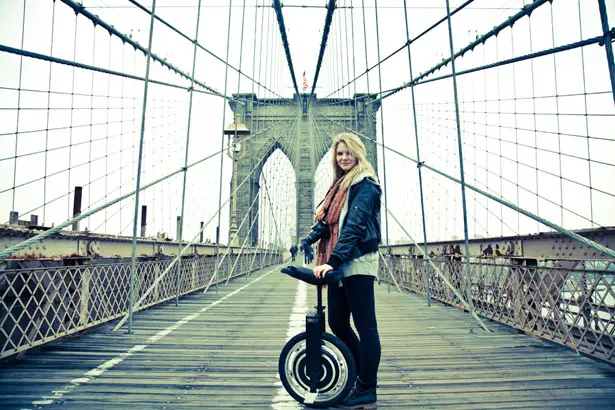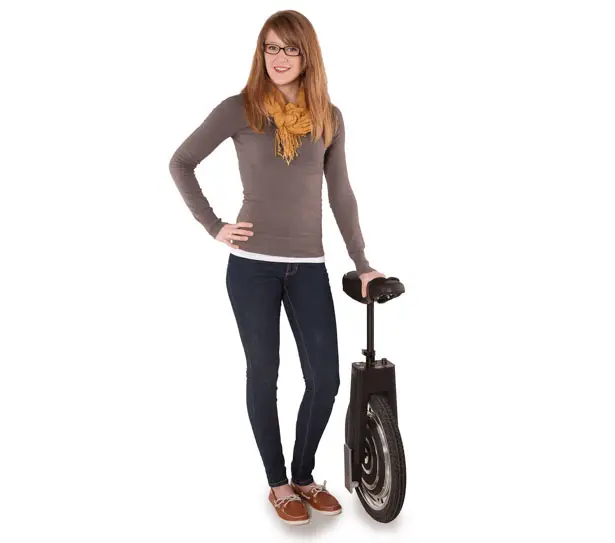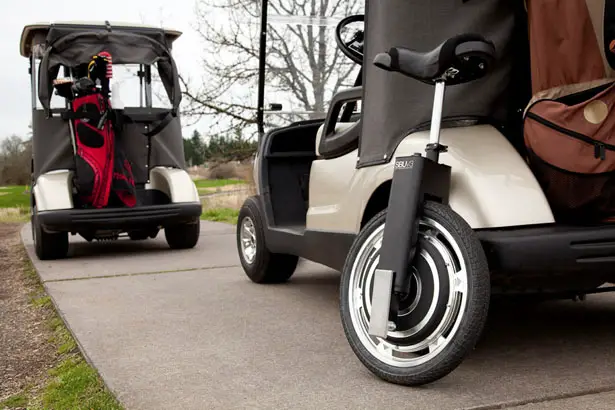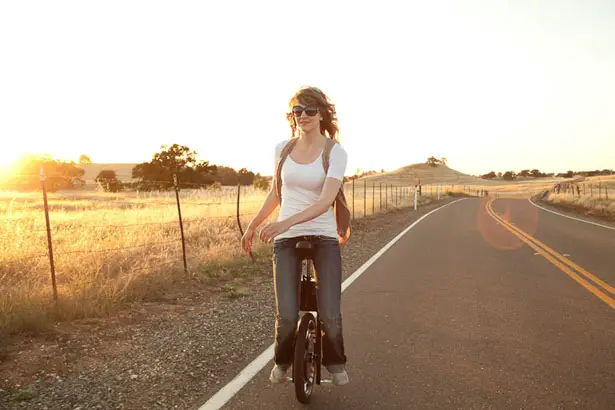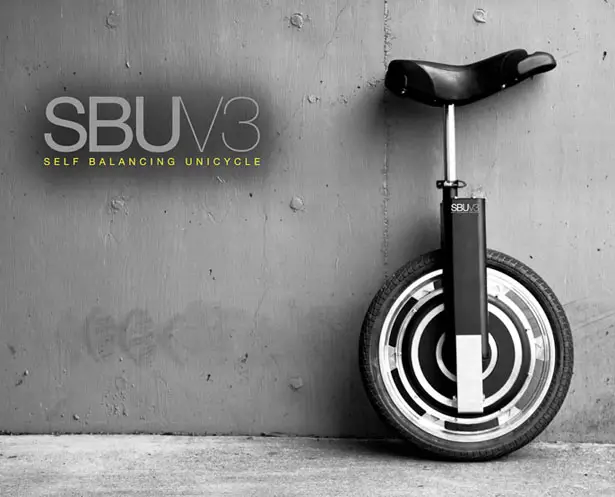 ---