The Prinitor amalgamates a thin LCD monitor along with a fully operational printer to make it space-effective and at the same time, the concept is pretty much unique from aesthetic and functional aspect. The monitor features three touch buttons with different color and symbol for different tasks. Additionally, it contains a photo control button that allows even the non-graphic professionals to calibrate the image easily. Another innovative feature of the concept is the ability to print the face automatically which is looking at it. The backside houses the paper insert hole, printer toner and the printing hole, keeping them hidden from the front to make the product even more alluring.
Designer : Dong Min Park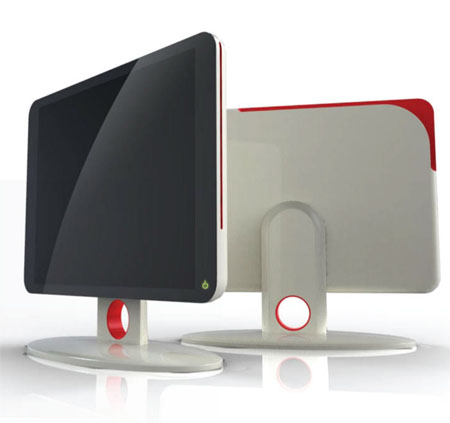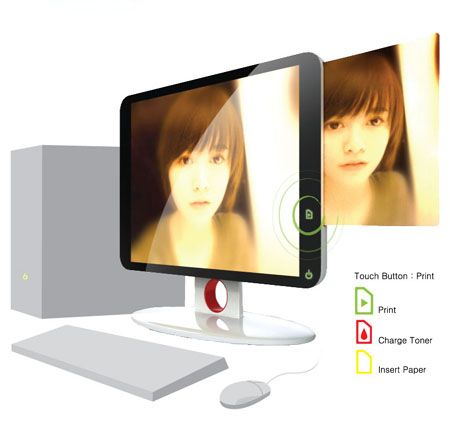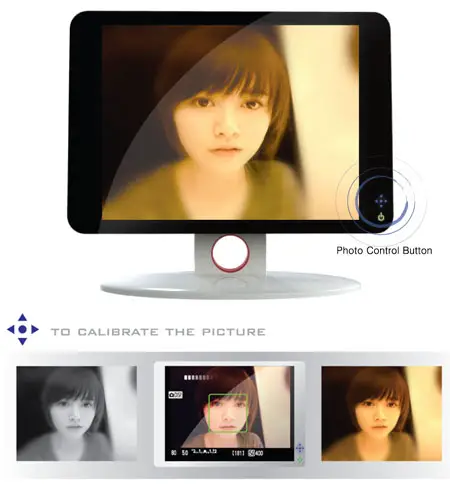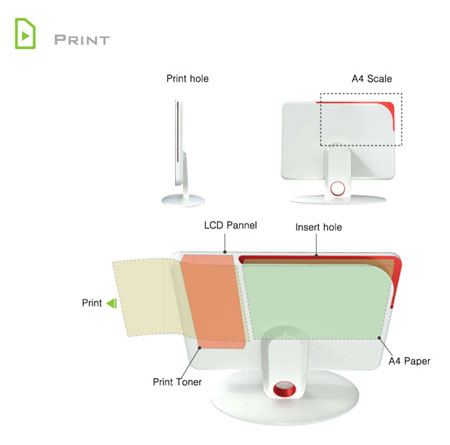 ---
This futuristic concept car has been inspired by the bull and is designed with identical features and aesthetics of the same. This compressed natural gas (CNG) powered vehicle is extremely cost-effective and features an aggressive and aerodynamic exterior design with various unique body parts. The interior has been designed with a more soothing touch by featuring a laidback driving posture, ensuring a more relaxed driving experience for the riders. The close to the ground design enables superior air-cutting ability, making the car more controllable when running in high speed. Additionally, the compact shape of the car aids the rider to run efficiently in busy traffic and find a place to park easily.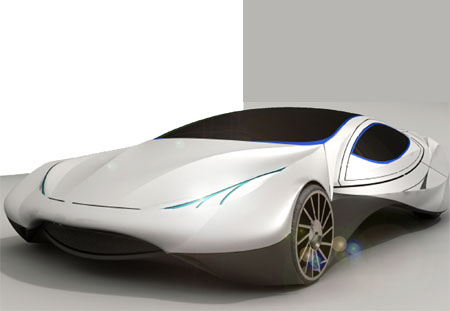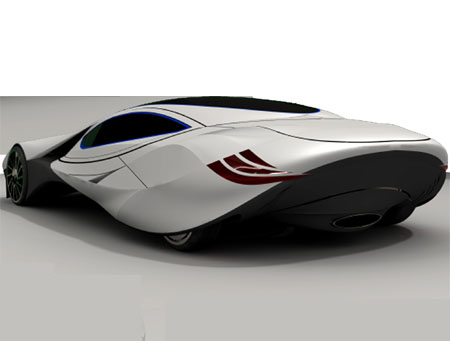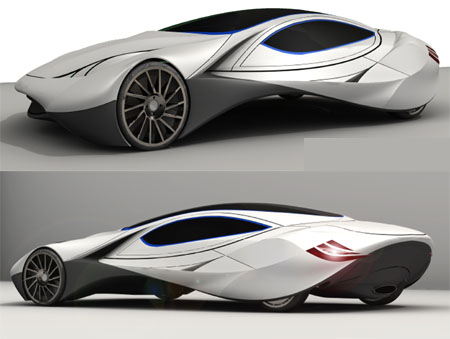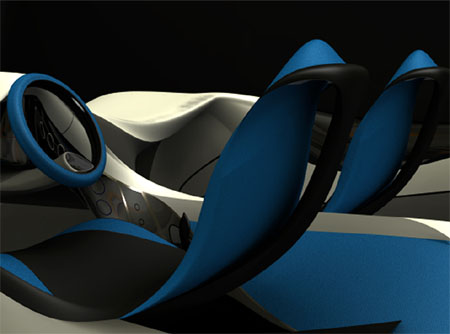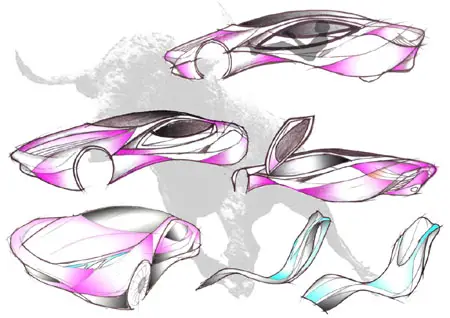 Designer : Muhammad Imran
---
Zoomla is a concept bike designed to ensure better alternative for quick, portable and around-town transportation facility. The single-pivot design of this bike has given it quicker, easier and more intuitive fold than any other bike and the unique L-frame eliminates the usual steering tube. The handle is cleverly integrated on the handlebar to allow Zoomla to be rolled when its time to pack it away. The pedal deck uses a compact inner drive system rather than traditional crank and pedals. You can take this bike with you to class or a grocery store since it weighs 5 kilos only and the compact shape will let you store it in an average size school locker. Moreover, you can attach a backpack just below the seat to carry your required things in a stylish manner.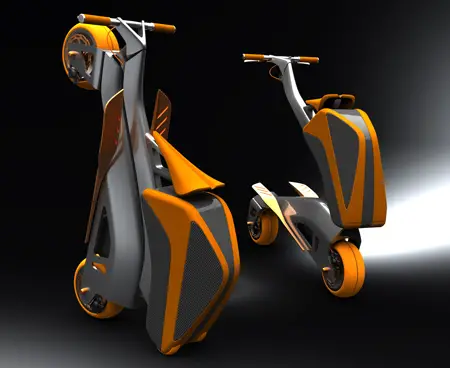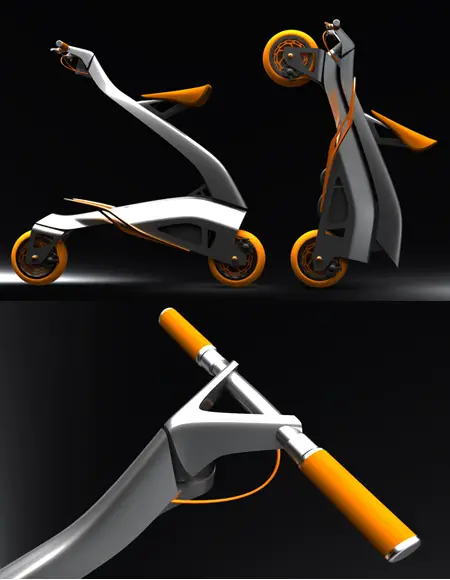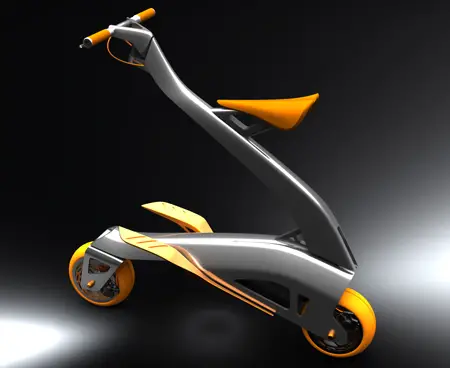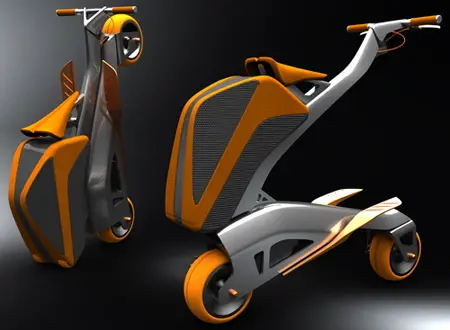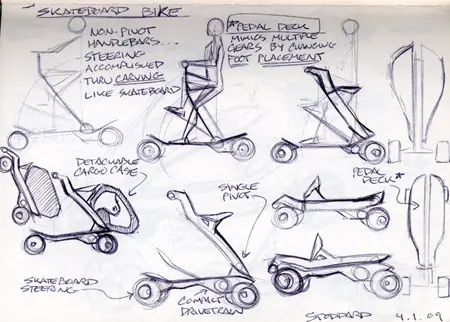 Designer : Eric Stoddard
---