Inspired by Higonokami, a traditional Japanese folding pocket knife, Kacper Hamilton has designed Zai Higo folding pocket knife. It follow the same ideology as Higonokami, that is keep the knife function pure to one specific purpose.
There are 2 models of Higo, Zai Higo (8.52.0.E) is a folding pocket knife for everyday mountain life, while Zai Higo (46.42.0.N) is folding tool with 2 screw driver heads which are especially designed for adjusting ski bindings. Due to its smart design, you can easily open, lock or close this tool with one hand only, very practical and efficient when you are in challenging mountain conditions. The automatic locking mechanism features hidden magnets to ensure safe handling and storage. The body case is constructed from anodized aluminum and the blades are made from steel.
Designer : Kacper Hamilton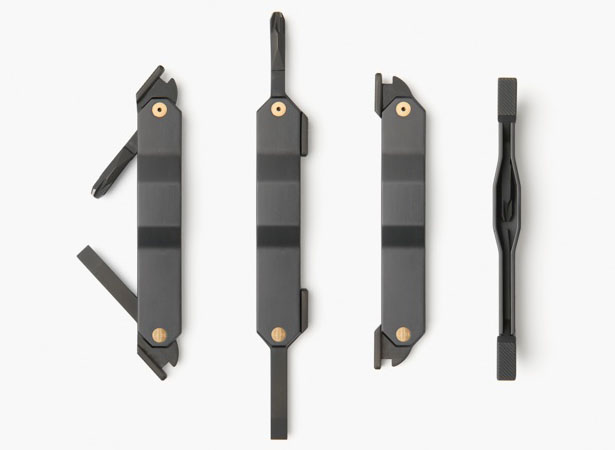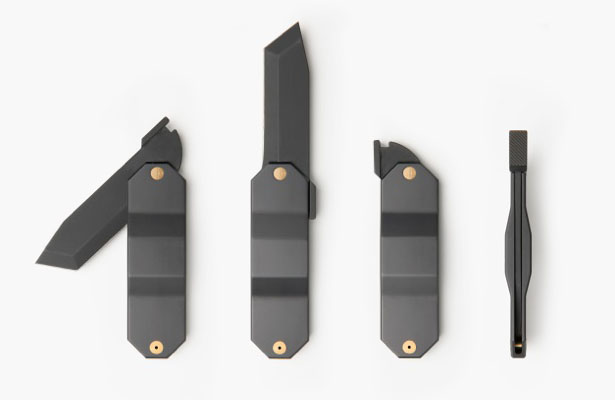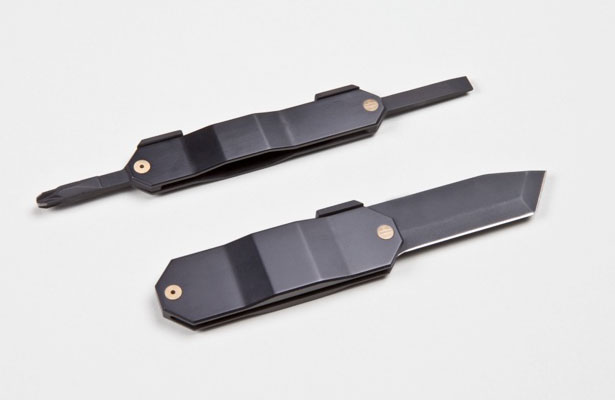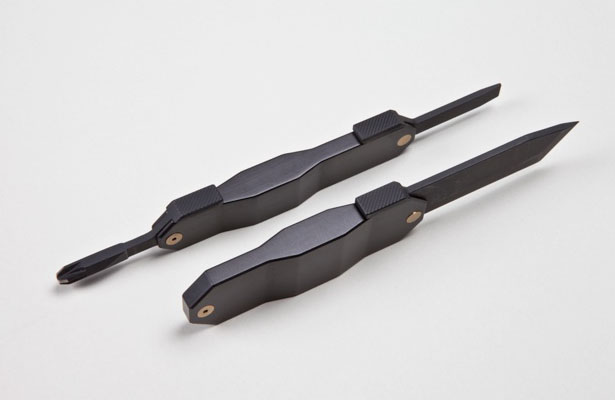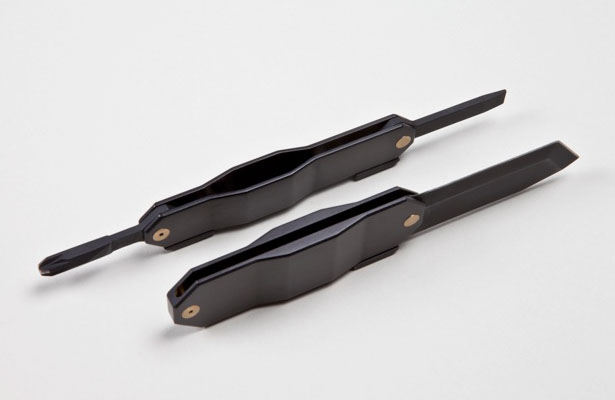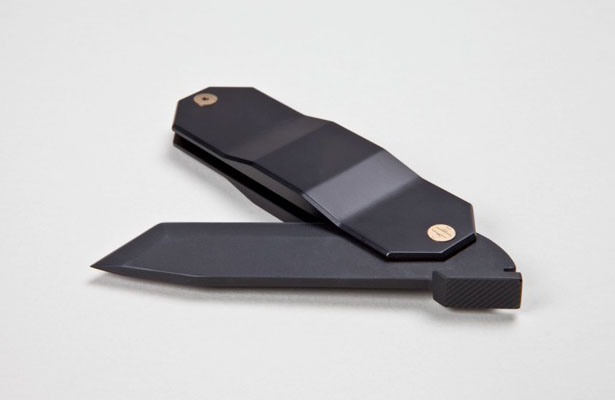 ---
Hello Folks, I have received my X-Mini 2nd Generation speaker a couple of days earlier and have really amazed with what I got for as low as 15 pounds. Let me be a bit more elaborative…
Starting from the package I received, a cool sleek package with the heading "Audio Revolution in a Box", which really enhances the attention. I have opened the package and yeah I got a bit disappointed since almost all the portable speakers come in a pair. Well I must say this feeling got away as soon as I plugged in the little monster with my iPod. But still, I wish I had 2 X-Mini 2nd Generation speakers to make better comparison with X-Mini Max. [Buy it here]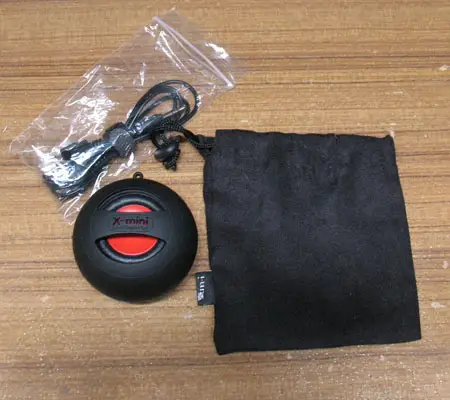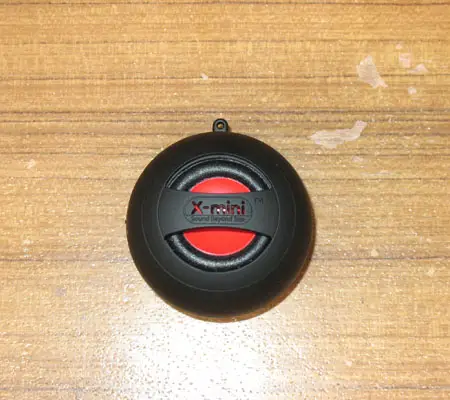 The compact, innovative, capsule shaped design combining with the superb sound clarity it delivers through its large 40mm driver; this is a perfect audio enhancement that can make any sort of music or video player into an individual or group entertainment point. If features high capacity rechargeable battery that can offer around 11 hours of continuous playback which is three times more than its predecessors.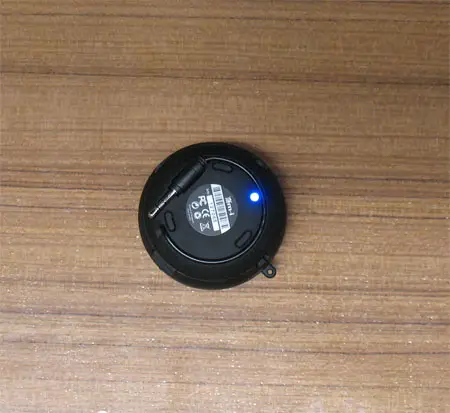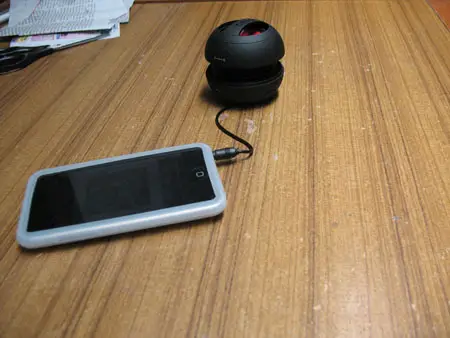 Since I have only one X-Mini 2nd Generation, I couldn't check but found online in several reviews of this speaker that it can be connected to another and so on, forming a bass-enhanced, self-powered chain of speaker system. This is obviously a cool feature which is quite rare too. In fact to get the experience, I am already searching if any of my friends bought it. It features a built-in volume control too which I personally prefer to keep in max and adjust the volume as much I want from my media player. The LED light shows that it's turned on.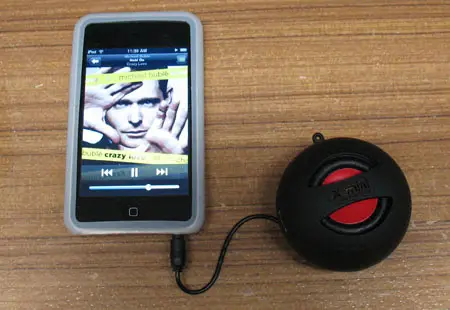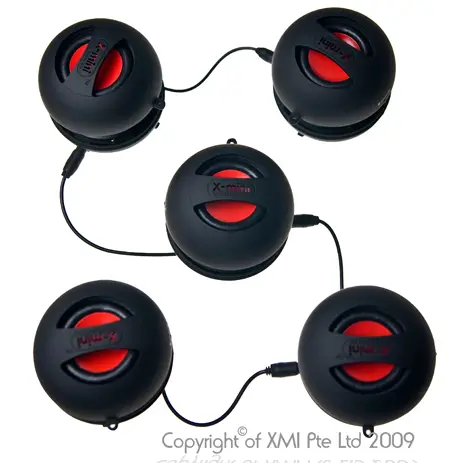 When it comes about the cables, it is handy in many ways. The main connecting cable has three ports; the mini-USB end goes to the speaker, the 2.0 one goes to the pc and the 3.5mm jack to the media player, whether it's an iPod, MP3 player or a laptop. Aside from that, the speaker contains a tiny audio connecting cable that can be neatly tucked into the base. Even though, the minimum use of wire has eliminated the hassle a lot, I just wondered a wireless connection using Bluetooth or Wi-Fi or any other means would have made the gadget out of the world.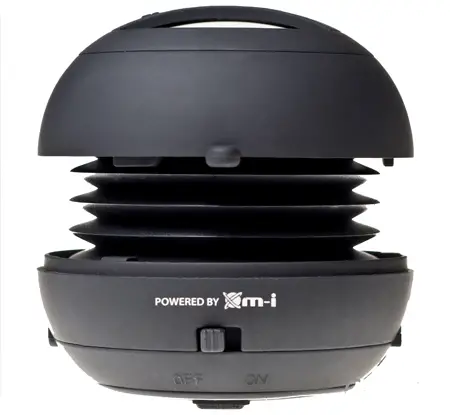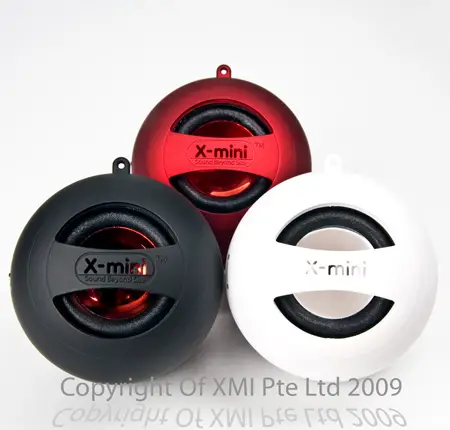 The size of the speaker is really tiny. I've compared with few other portable speakers online, say for an example its cousin X-Mini Max II, and have found it the tiniest among all others of the same range. Moreover, the balance of convenient portability and great sound quality has been done perfectly and accordingly a user would like. The thing I like most of my X-Mini 2nd Generation speaker is its extendable vacuum that imitates the feel of a sub-woofer; you can feel the vibration distinctly when it is playing on your hand, which is able to produce bass and volume over around ten times of its physical size.
Overall, the X-Mini 2nd Generation speaker seems very much stylish with me and everyone I've shown it has praised its design and performance. I really loved the speaker and considering the tiny shape and reasonable price, I will surely consider buying one more to get louder sound experience. [Buy it here]
From : X-Mini
---
Optoma ML concept projector has been especially designed for educational market. This powerful standalone LED projector features built-in speakers, Microsoft Office viewer, and a media player. In order to make it more user-friendly, it is equipped with a touchpad to simply all physical interface of the device. All settings and tuners are displaying on the projected digital interface, furthermore, both touchpad and MS Office viewer allow user (teacher/student) to project and control the presentation without the need of a mouse and a computer.
Save any lesson on a Flash Drive or an SD card easily and you are ready to go. User can also take advantage of wireless projections since Optoma ML concept projector is equipped with a WiFi connection, simply connect with smartphone, tablet, laptop, or computer. The touchpad is located at the center of this projector since it's the main element that communicates the standalone aspect of this device. The top surface "cutout" unifies the touchpad and the projection lens into a graphical icon which defines the unique character of this concept.
Designer : Jules Parmentier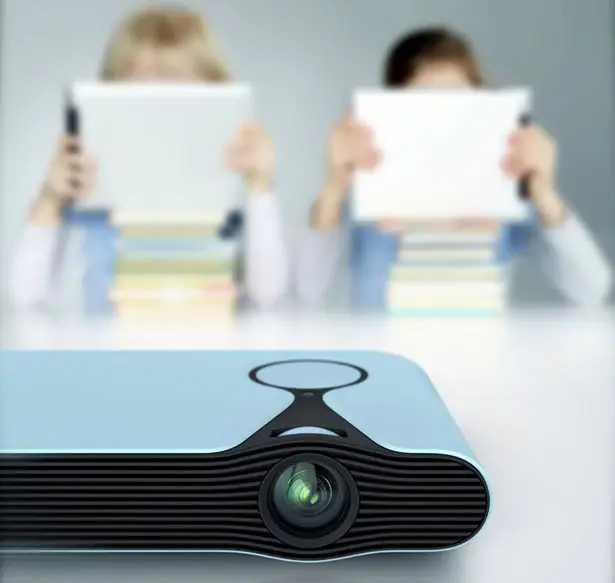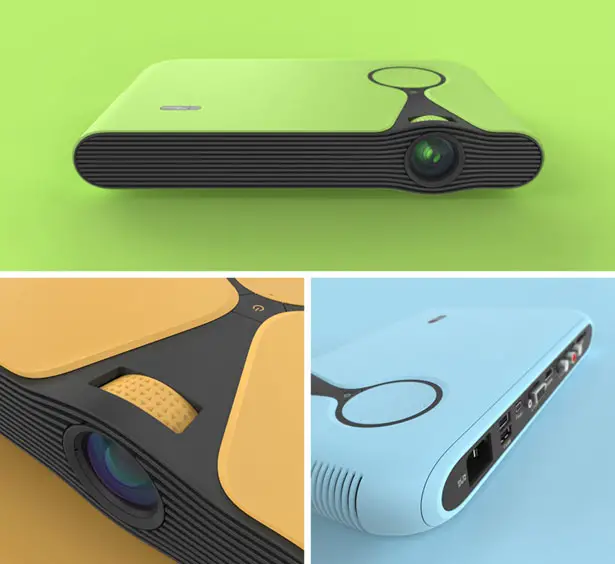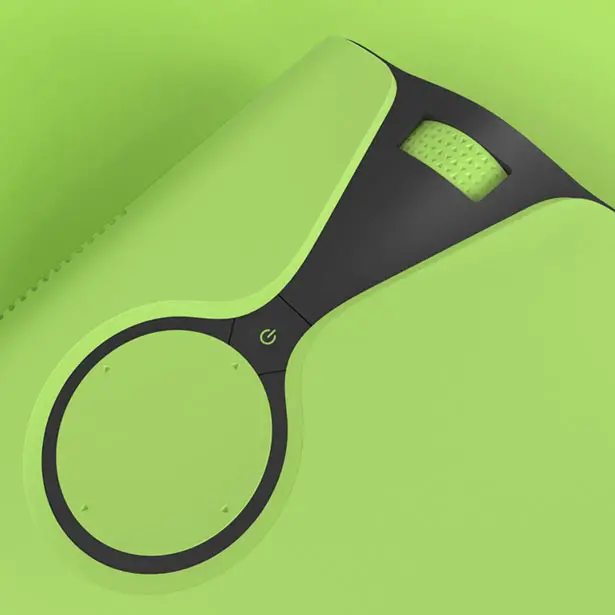 Tuvie has received "Optoma ML Concept Projector for School" from our 'Submit A Design' feature, where we welcome our readers to submit their design/concept for publication.
---