The concept of this ring comes from how you manage to save all informations about the person that you just met. Wearing this ring, when people first meet and shake hands, the rings on the fingers get close enough to operate and begin to download all basic information about the ring owner. This ring works on both side, so they exchange basic informations, the more people you meet, the more informations are saved in your ring. This ring was designed by Hideaki Matsui, hopefully we can see the ring in the future.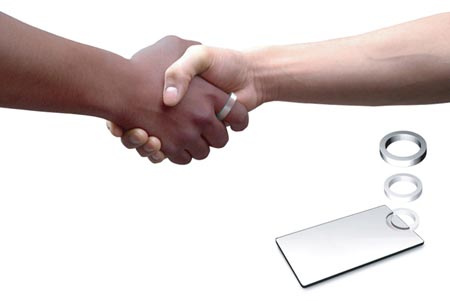 When you need to retrieve the information, the ring card can help you browse the information that was stored in the ring, and you don't have to worry about the power source, it is provided by human temperature, no need any plug.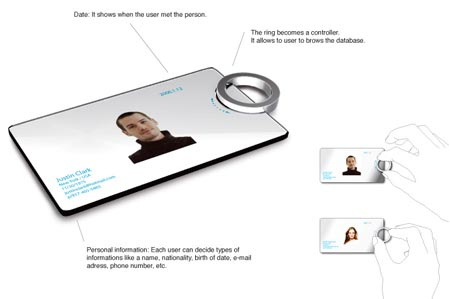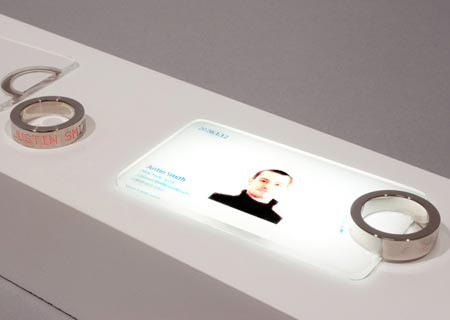 ---
In the 21 century people are still cleaning the street with basic tools: broom, scoop and can. It's hard and clumsy, but still very important for the people and quality of city life. The main problems of street cleaning are : the use of broom and scoop at the same time, transference of the garbage from the scoop to the cart can, lack of space for personal bag or other tools, most cleaning carts have poor image.
Zvulun – street cleaning cart with scoop device in front of the cart and cylindrical can between 2 big wheels. The cart makes the work more comfortable, fast and effective. The broom is installed in the static side of the wheel. The cart is supplied with a big cell for personal needs. Design of the cart was inspirited by hi-tech style and ancient transport. The frame of the cart is made of iron. A can, scoop and the cell was made of recycled plastic injection. The wheels are filled with silicone rubber.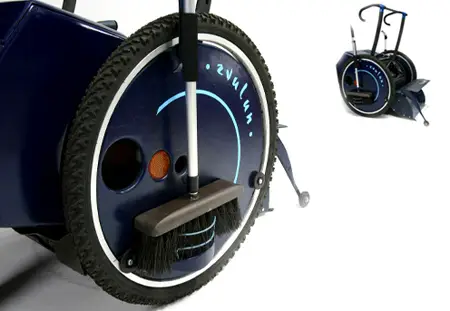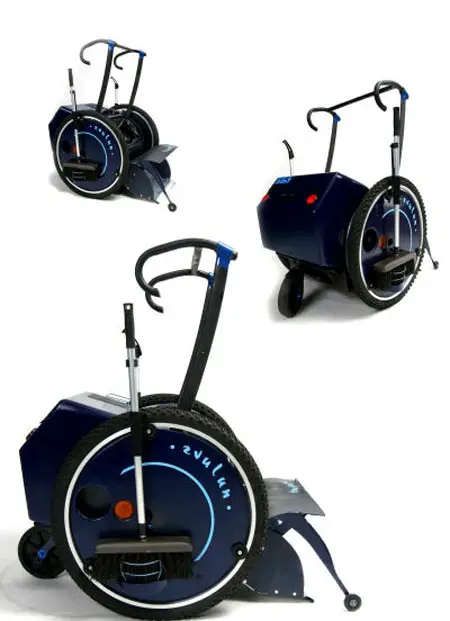 Designer : Gadi Dudler design
---
Sway will make you think twice about movement. Sway combines thrill and performance of leaning into turns just like a motorcycle, but this time, you don't have to worry about falling over like when you ride two wheels vehicle. Currently in the market, we already have tilting three wheelers, however, they are offered in very expensive price and complex structure. This unique sporty tilting three-wheel electric vehicle has been designed to meet the needs of a tilting trike that is not complex or over-priced, yet still offers a various advantages over a two wheeler. It was started as a senior thesis of Joe Wilcox and eventually has turned into Sway.
Specs:
At this time Sway uses a 20AH 60v LiFePO4 battery pack producing a 10 mile range. In production we are hoping to scale this up to 60AH for 30 mile range.
Charger is a 60v/5a trickle charger that takes around two hours to fully charge from a 110v wall socket. Charge time can be reduced drastically with larger chargers. LiFePO4 batteries can be charged very rapidly if you provide enough juice. Sway will be a street legal moped-class vehicle. Some terrains are better than others, but as you can see from the video, it is very versatile.
Designer : Joe Wilcox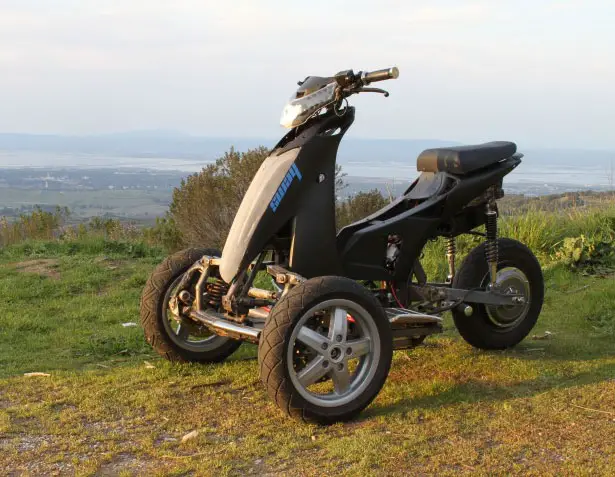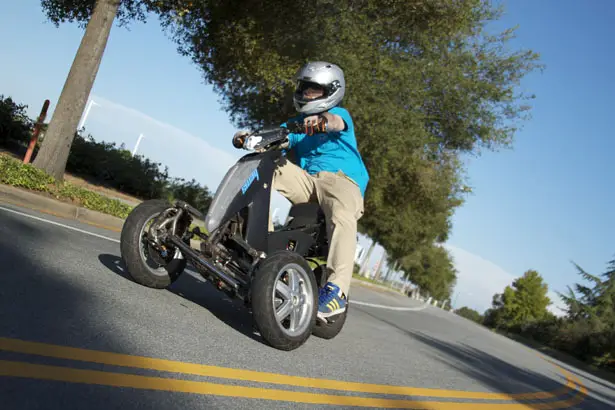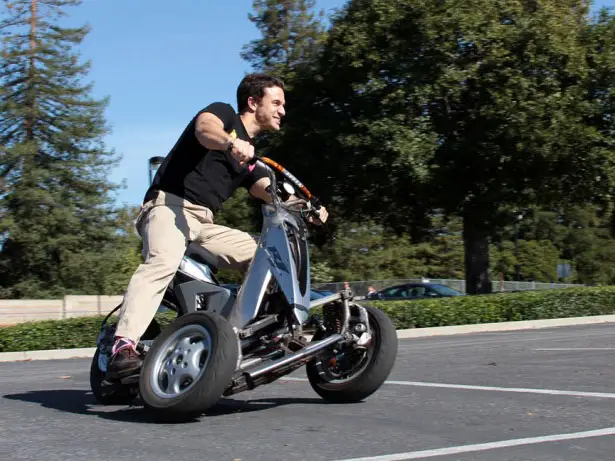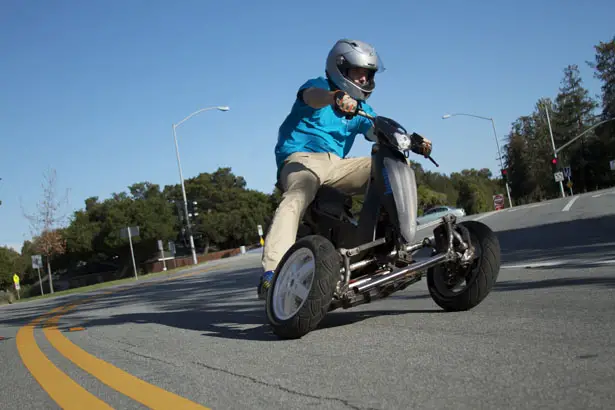 ---