When we touch a tap to open water flow, we certainly leave some bacteria and dirt on it, which we take back after having washed our hands when we attempt to close it. The Water Symphony concept comprises an electronic device for the mixer tap, with which you can adjust all the needed functions such as water temperature or pressure precisely and quickly without touching it. There is an OLED display on the top of the tap, showing water temperature, its pressure and the spent amount in liters for one time. Moreover, the tap includes a microphone and sensors that can sense an object's proximity.
The water pressure and temperature control unit is fitted under the sink which is consists of two parts. One is the microprocessor that processes the incoming signals of the peripheral sensors and the microphone, in order to control the water pressure and temperature adjustment. Another component is the water pressure and temperature adjustment device. All the processes are carried out through electric network feed and the water is heated through the heating elements. Adjusting the water pressure is executed through opening and closing a valve and water heating requires a particular amount of time excluding the odd energy consumption and heat loss for a constant heating.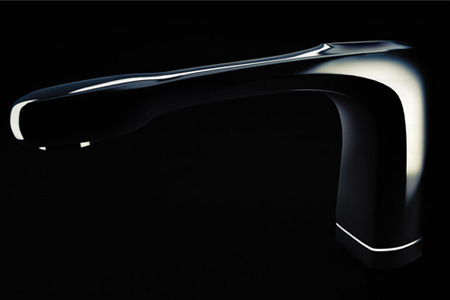 Having come to the sink, the user will pronounce the needed water temperature and when the hands are taken to the tap, the motion sensor sends the required signal to start water flow with the preset temperature. If the user wants to adjust the water pressure, approaching just a finger over different sensors will provide different water pressure. The overall procedure takes less than 2 seconds and settings are saved until next session begins.
The Water Symphony can work in both constant water supply and motion sensors modes and is a perfect solution for those who cares for health and hygiene, and keeps up with time.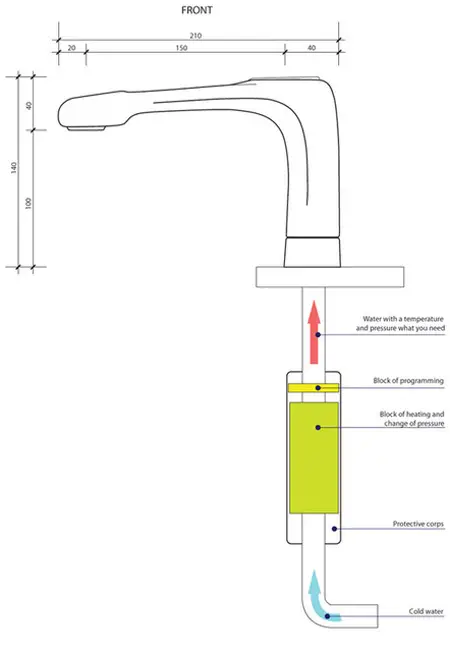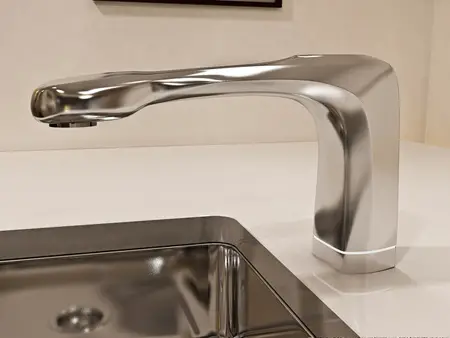 Designer : Aleksander Mukomelov
---
Breitling for Bentley has revealed yet another timepiece as part of its accolade to sporting qualities. This brilliantly designed watch powerfully complements the designs of Supersports convertible. The Supersports light bodied limited edition series evokes a stylish high-powered coupe car with its light and string titanium chassis, its dashboard-style dial improved by 3 ringed counters and its bezel with a naturally Bentley-style raised knurled motif.
In honor to its sporting characters, Breitling has equipped the watch with an intelligent and unique double-counter system, boasting a central minute hand with a twin-handed totaliser enabling the wearer to read the elapsed times of the day at a glance just like how one reads standard time from the watch. It is self-winding, boasts high-frequency with 28,000 vibrations/hour, 30 jewels, fused 60-minute and 12-hour totaliser, 1/4th second of a second chronographer, a titanium case, central 60-minute totaliser, a calendar, royal ebony dial, screw locked crown, rubber strap, cambered sapphire crystal, a bidirectional rotating pinion bezel with variable tachometer, and is water resistant of up to 100mts. This watch comes out in a limited edition of 1000 pieces only. With a brilliantly cut designs and awe-inspiriting specifications, Breitling for Bentley Supersports Light Body watch is sure to appeal not just Supersports convertible coupe car owner, but everyone!
Designer : Bentley Motors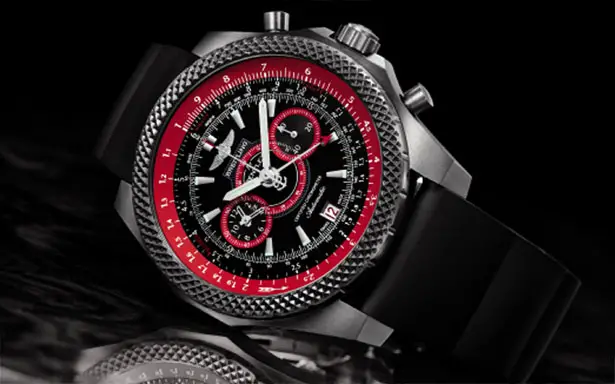 ---
Still in a form of concept, Lumeneo Smera is all electric city car with scooter sized and one seat only, well not actually one seat, but you have to choose to carry a passanger or luggage, you can't have both. The ability to go 93 miles on a single charge and hit a top-speed of 80 miles per hour is really impressive. Acceleration is quite acceptable as well, with the 0-60 sprint taking only 8 seconds or so. A 144 volt lithium ion battery pack provides the juice. Lumeneo is planning to start selling Smera next year, but no one mentions anything about the price yet.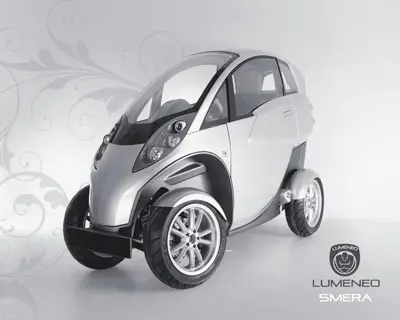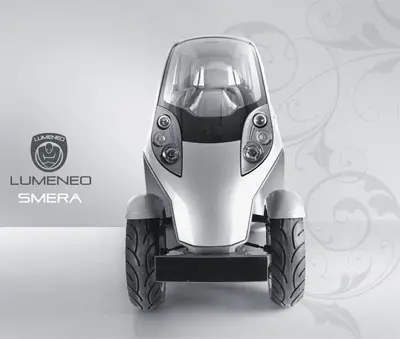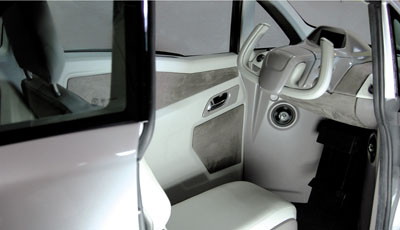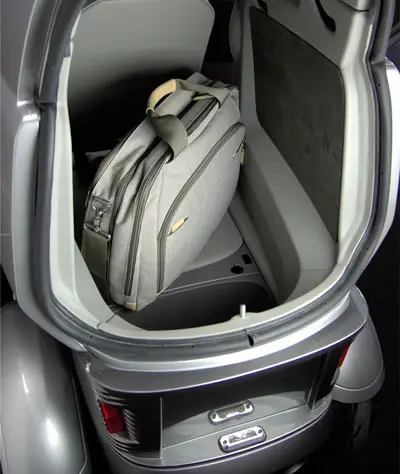 Designer : Lumeneo
---