Get together with your family and friends and play the classic arcade games on Dual Arcade Coffee Table. We would love to have this in our office, the geek in all of us wants to replace our boring coffee table with this one. These entertainment systems come installed inside high quality real-wood veneer table which available in different finishes along with 6mm toughened dark glass cover. Each table is hand made in UK, you will also find built-in Sanwa joysticks along with Happ arcade buttons, easy to use menu system.
You can also make special request and their customization service will go all the way to ensure they can meet all your requirements.
Designer : Surface Tension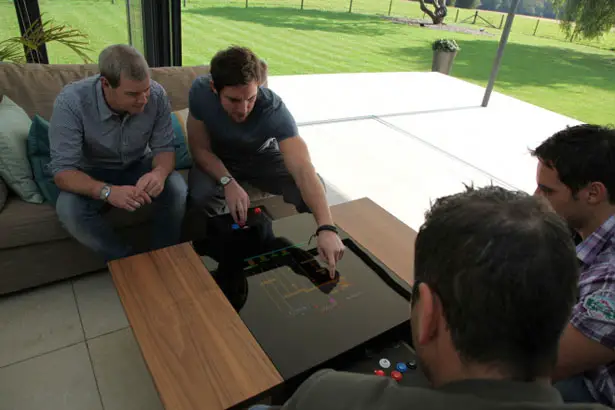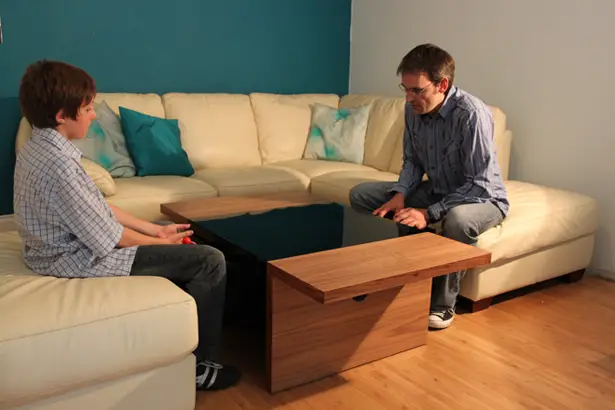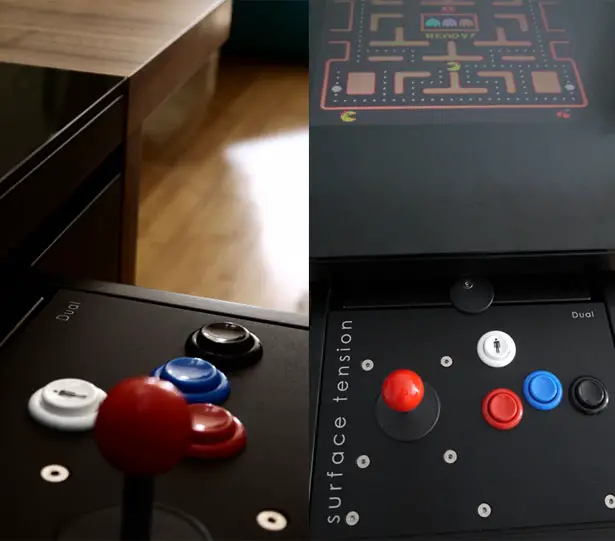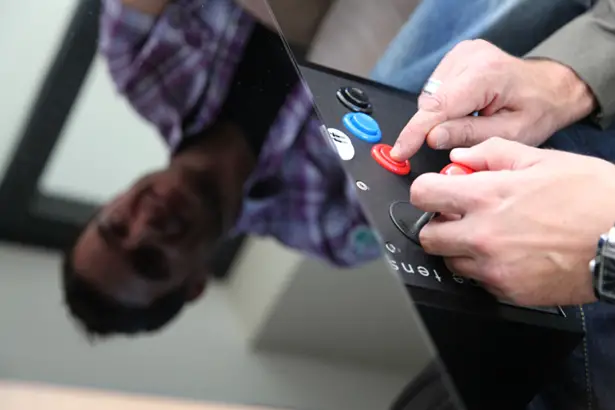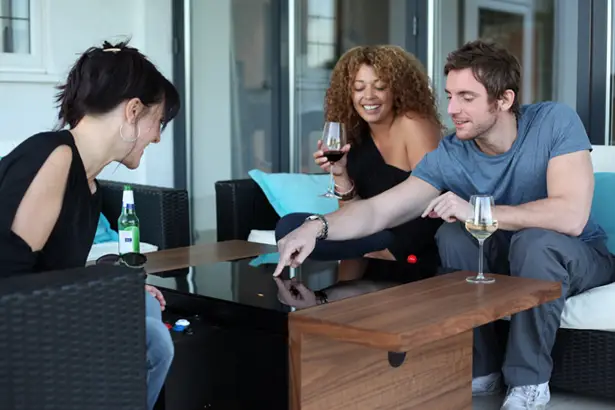 ---
Stiga Studio Ping Pong Table definitely brings you fun when you play ping pong with friends or family. It's a handmade masterpeice that not only acts as a table but also as entertainment center to play your music. Stiga Studio features 2800-watt sound system that brings you unparalleled sound quality with its powerful 360-degree free standing audio, QSC CXD series processing amplifer, 2 Kicker 12-inch Solo Baric L7 Subwoofers, and 8 Kicker KS Series 3-way 6×9 speakers. Can you imagine enjoying your rock music while playing ping pong (or beer pong) on this table? The sound system is compatible with your mp3 players and smartphones, connected via Bluetooth Technology.
From : Stiga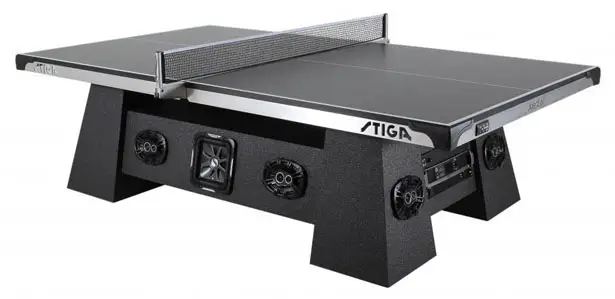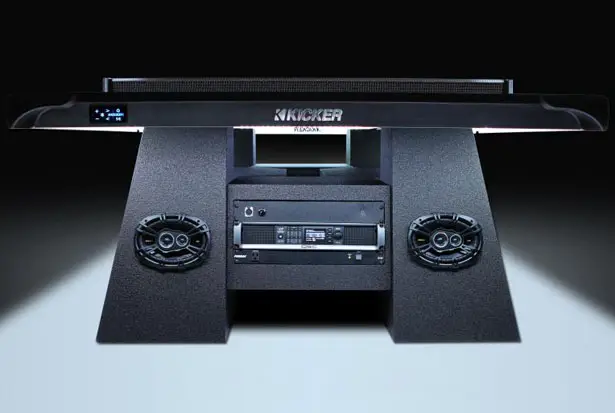 To create more appealing appearance as an entertainment system, this table is equipped with vibrant LED down-lighting which can be set to integrate with audio system by emitting electrifying colors as a response to the beat of music in real-time. The microphone input with separate volume control can be used when you are ready to show off your karaoke skills.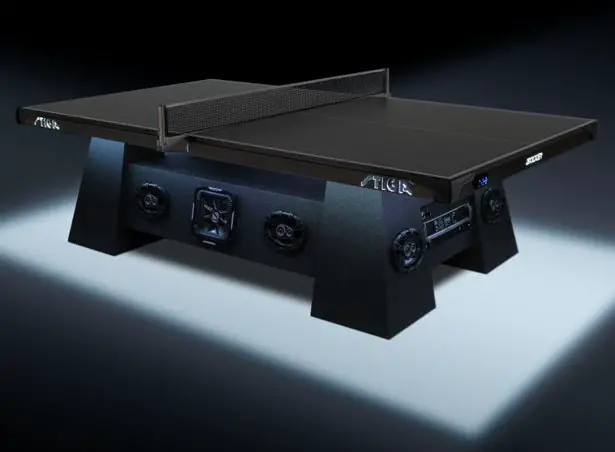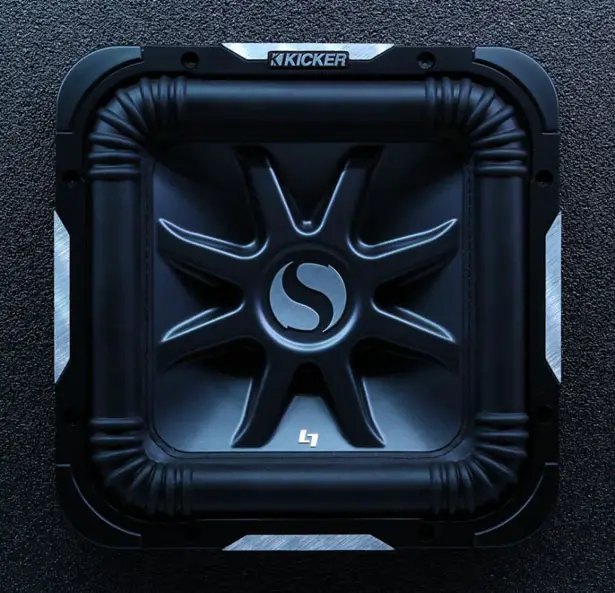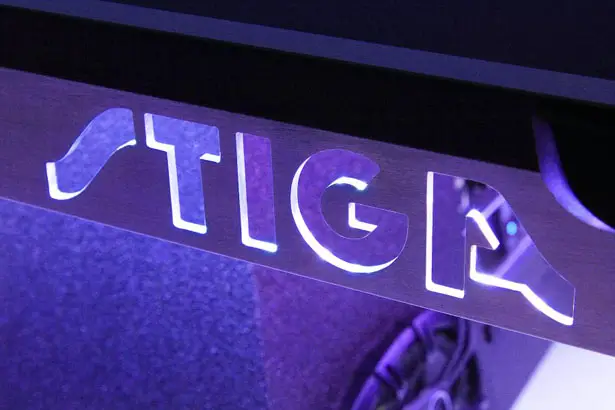 ---
Beside P'9521 mobile phone, Porsche also won iF product design awards for its P'7340 kitchen and P'6750 watch design. P'9521 is a flip phone with square shape, featuring a fingerprint reader to identify the user and also make secure access to private data. The screen of the phone also can be rotated through 180A a? thus allowing the phone to be used as a digital camera, thanks to double hinge made of aluminum. You can find this phone in the Porsche Design Stores, too bad it is not available for US, Japan or Korea market.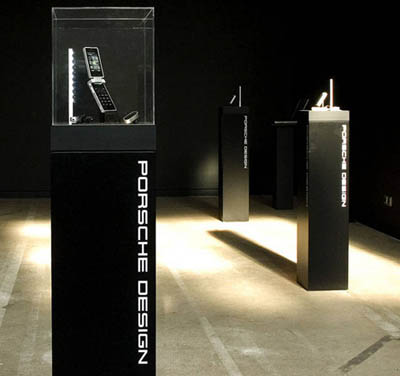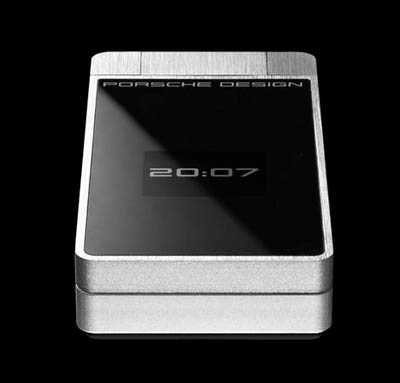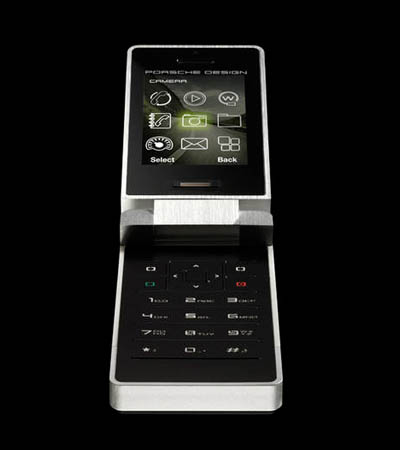 Designer : Porsche Design
---