McLaren MP4-X is a future vision of McLaren's motorsport technology. McLaren's Formula 1 race strategists think many laps ahead when planning a grand prix pit stop, including the engineers that build high-performance road cars for next generation of drivers, and technologists and designers in McLaren Applied Technologies have assigned ways to improve healthcare, transport, and many other areas of our lives. At McLaren, you can be sure that they always want to take things further, just like this futuristic concept racecar.
McLaren MP4-X concept car represents a glimpse of the future where McLaren imagines the art of the possible. This concept racing car combines F1's key ingredients from speed, excitement, and performance with sport's emerging narratives as you can here, enclosed cockpit to better protect the driver and hybrid power technologies.
Designer : McLaren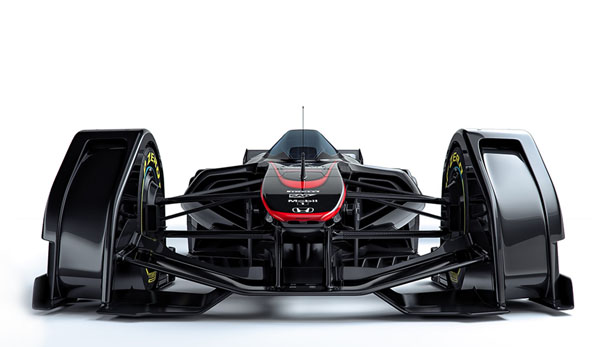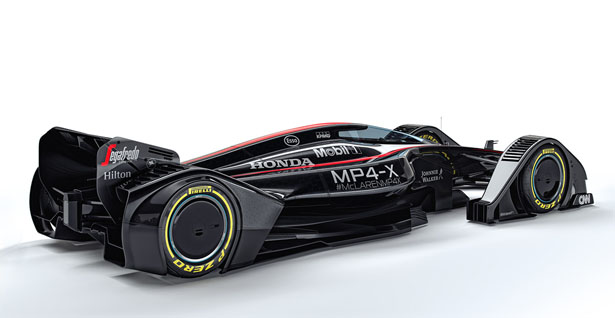 Visually striking, but the real changes are hidden beneath the skin. This car has been specifically designed to harness alternative power sources, the chassis changes shape in order to adapt to different aerodynamic demands, it can also communicate in the event of a failure or a problem. MP4-X is equipped with a system to monitor car's structural condition, in this way, in the event of a failure, the car could provide information and data to allow engineers to quickly understand what had happened. McLaren uses a wheel-mounted tire-pressure sensor and plans to develop an additional wear sensor as well. By allowing engineers to live-monitor tire data, it would be a crucial safety development, it might reduce dangerous blow-outs and delaminations.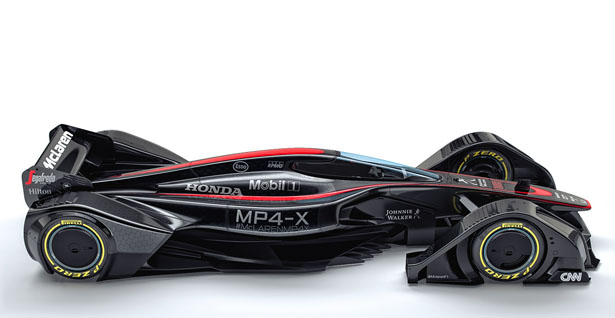 If you take a look the car from the top, you would notice that MP4-X also features solar panel that captures solar energy for traditional regenerative systems. This energy can supplement existing onboard systems, giving the driver a boost option when needed. Night races aside, when the cars run on daylight, there's plenty available source of usable energy, capturing this energy to work in harmony with existing fuel-efficient technologies would benefit not only for drivers but also environment.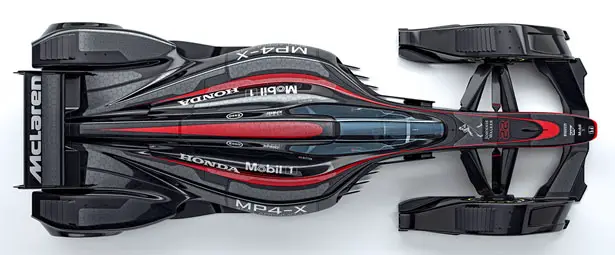 The cockpit has been designed just like those on modern fighter jets. It allows the driver to see the entire environment that surrounds him/her. The additional heads-up display provides driver with sensory cues to alert them when there are important events in the race such as positions of closes competitions, flag and caution data, or location of accidents and debris.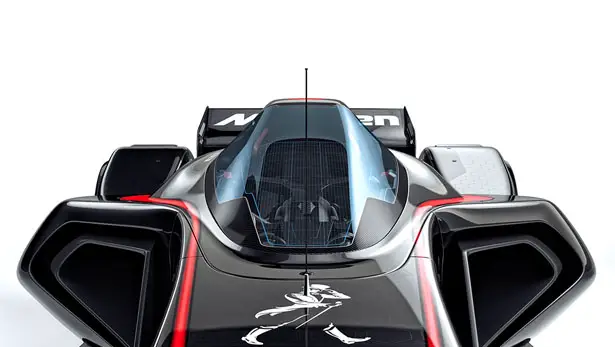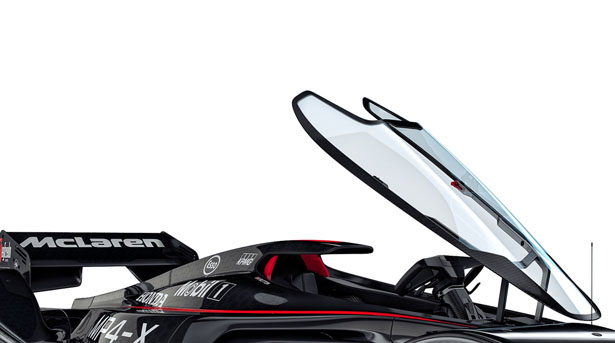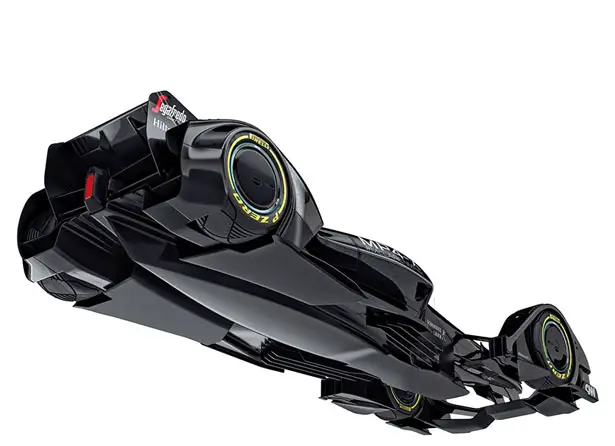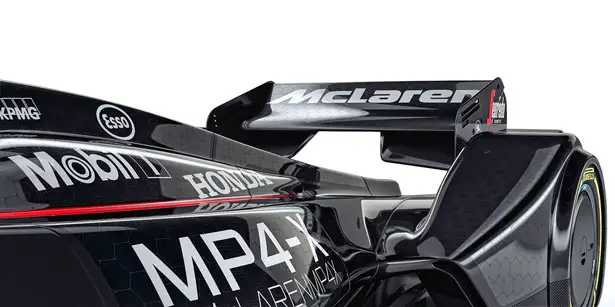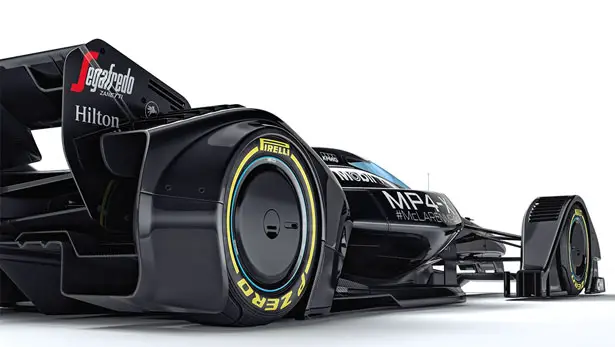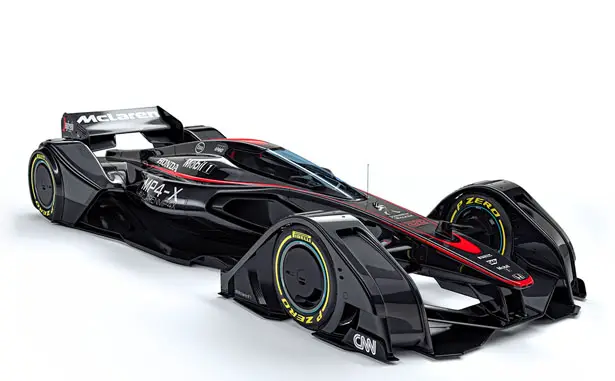 ---
Olcay Tuncay Karabulut has submitted his latest project, Custom Cruiser Bicycle Lowrider Bike Design. Biking or cycling is type of recreational activity or exercise, not everyone likes it. Exploring the city or countryside would be nice when you riding a bike, but some people prefer to choose real adventure and modify their bike to accommodate their needs. This type of bike is called a custom bike.
This project boasts chopper bike style, bringing back retro design combined with modern technology. It features the combination of aluminum, titanium carbon, and steel for the main frame, these materials want to facilitate safer and better bike construction. Some people want to use aluminum, because it's lighter, but some people want to use steel frame to make the bike even stronger, well, it's a matter of personal preference.
Designer : Olcay Tuncay Karabulut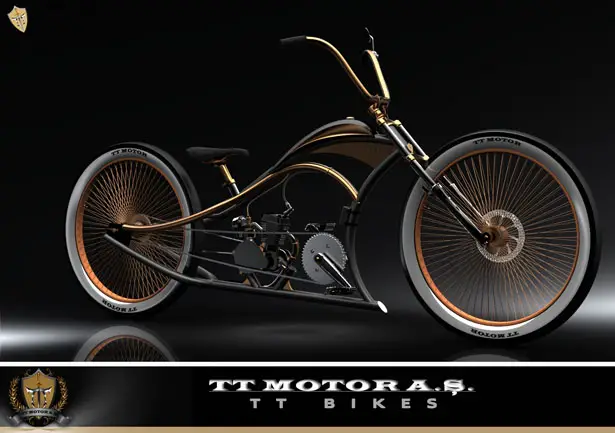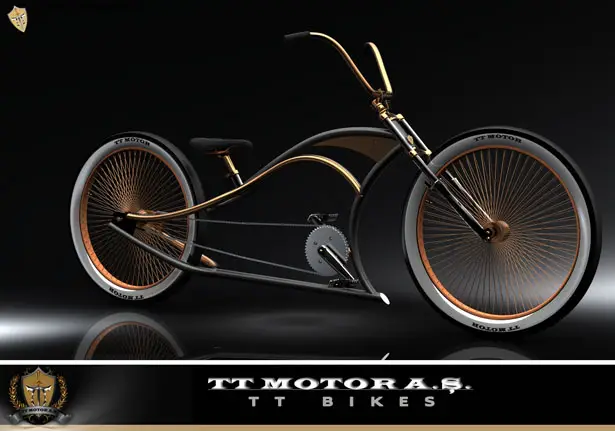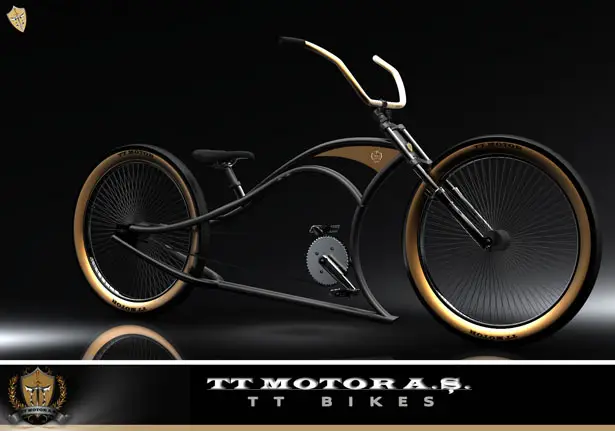 ---
Re-Fire brings you back to the joy of creating fire with your own hands, this project was designed as part of Tempo Italiano, the first festival dedicated to Italian Creativity and design. Francesco Faccin is the industrial designer behind this project, through his creativity, he wanted to offer you manual tools that make you emotionally charged and extremely physical. One of the goals is to provide you with powerful sensation of self-sufficiency and independence outdoor by creating your own fire.
Tempo Italiano invited Faccin to answer the provocative message: What kind of product that reflect on design past and present, on the meaning of production today, on a return to the origins of the basic needs and actions within a system of sustainable values?
Designer : Francesco Faccin
Photos: Delfino Sisto Legnani + Studio Faccin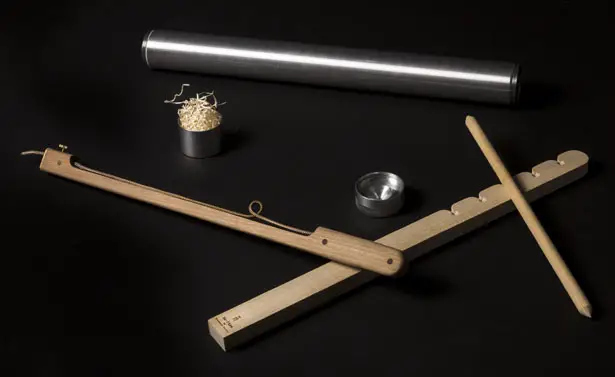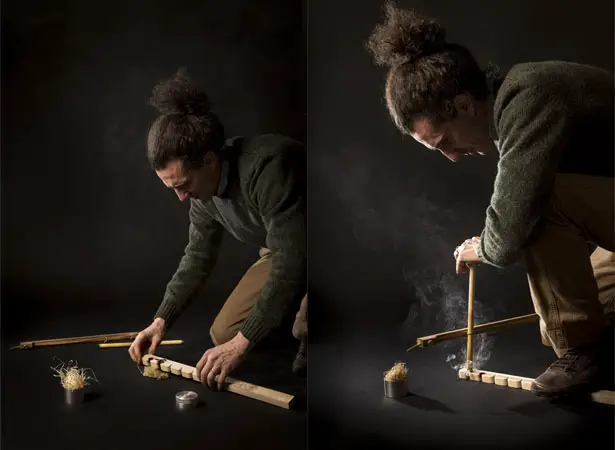 Faccin answered that question with Re-Fire. It's a manual lighting fire kit inspired by the way primitive man creates fire. Each kit consists of 2 types of wood: hardwood and softwood, a small stainless steel tube that you can use to keep dry leaves or grass. Simply rubbed together those wood and in just seconds, the friction produces smoldering ash which can be used to light a fuse in highly inflammable dry material such as dry leaves, grass, or branches. Each component is crucial in order to be successfully create the fire, even specific type of wood selected also correspond to precise technical characteristic.
Fire was invented, not discovered, because even though it exists, you need to find a way to produce it. Starting a fire manually is a symbolic ritual that differentiates primitive man from an animal-like dimension and at the same time projected him to future phenomenal innovations. This project certainly brings back our natural instinct of survival.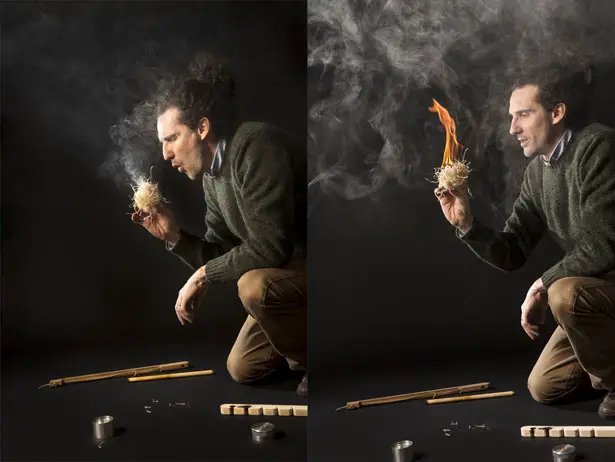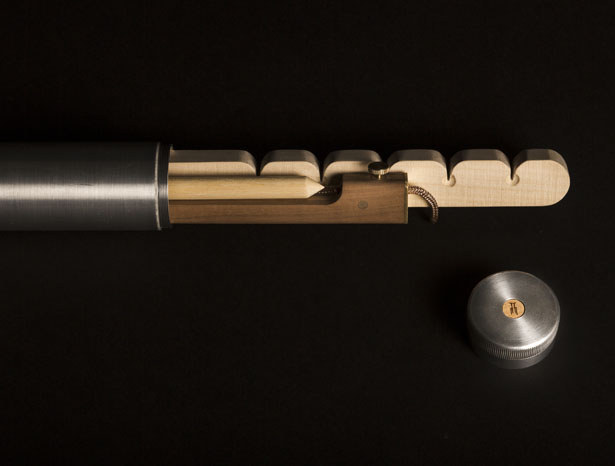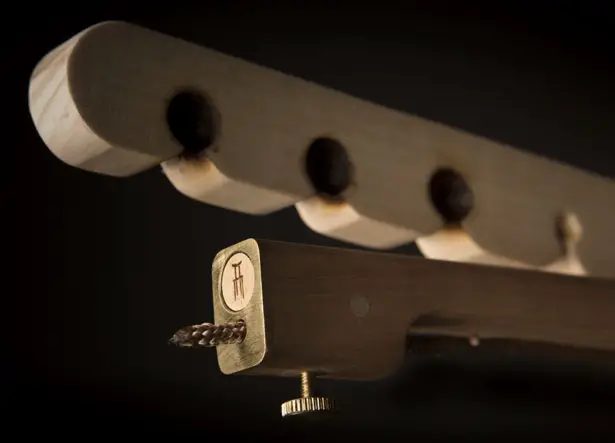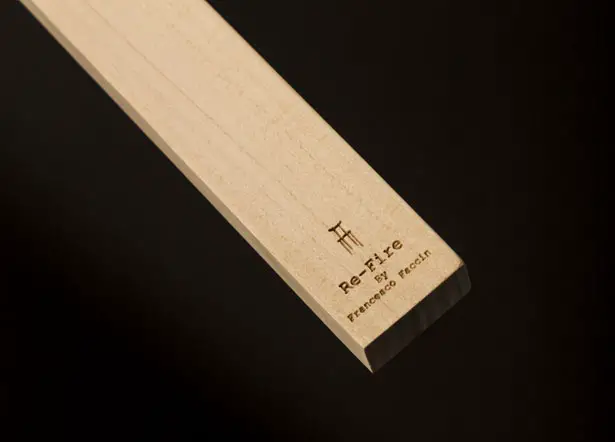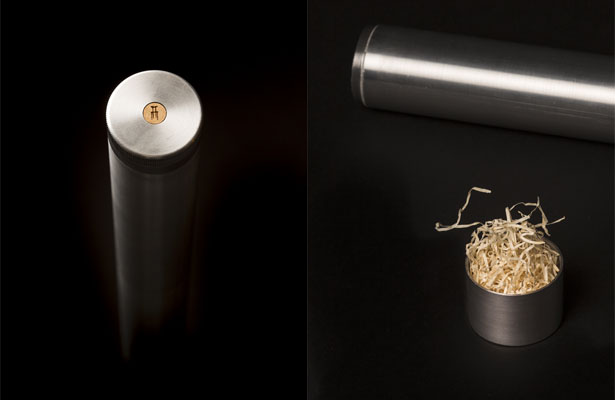 Tuvie has received "Re-Fire" project from our 'Submit A Design' feature, where we welcome our readers to submit their design/concept for publication.
---