Satellite multifunctional grater is a kitchen product aiming to easing the grating process by making it more fun. It stands out with its ergonomic and hygienic design among other graters that are hard to use and clean kitchenware kind.
Satellite multifunctional grater has 7 alternative stainless steel knives. These knives can be used for mashing and cutting alongside grating. Each knife can be changed easily and dishwasher safe, this is the kind of specification that makes the product considerably hygienic and easy to clean. In addition, with its ergonomic handle and the enclosing shell that holds grater and knives together, Satellite is a product that is compatible with modern kitchen.
Designers : DesignNobis and Dr. Hakan Gürsu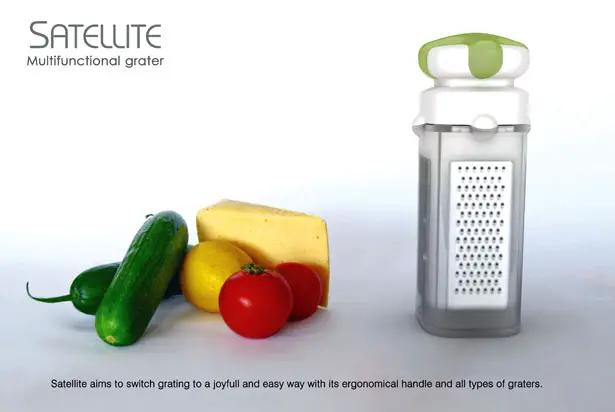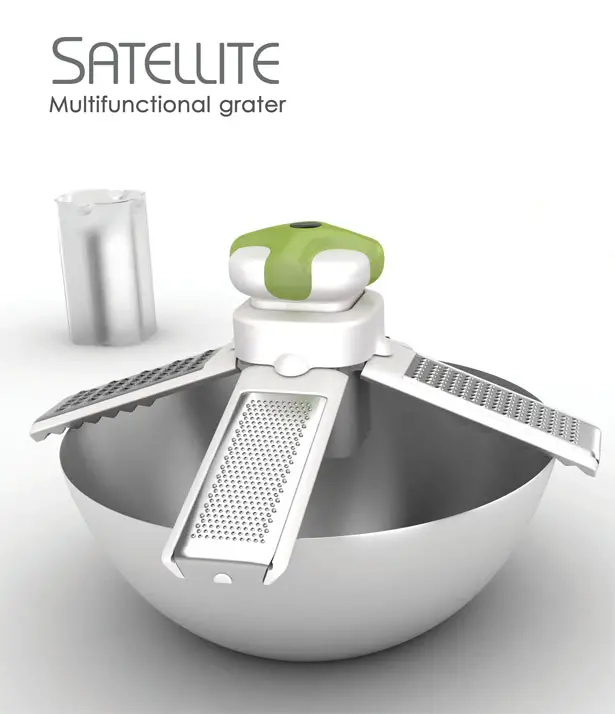 With its compact size, Satellite multifunctional grater uses very little space in your kitchen when it's closed. However, it fits to any plate, bowl or container that has an opening radius smaller than 30 cm, regardless of their depth. It can hold on to the sides of deep containers, while it also has legs to transform its wings to spread at the right angle in order to use on flat plates or cutting board. Satellite makes it easier to grate directly into the bowl.
The translucent enclosing shell holds the pieces together when the grater is not in use and makes it compact, while contributing to the visual quality of the product. The shell has slots for the three knives that are not on the grater and therefore it keeps the whole product hygienic.
The main body is made of ABS (Acrylonitrile butadiene styrene), while the translucent enclosing shell is composed of PP (Polypropylene). The knives are stainless steel. TPE (Thermo Plastic Elastomer) is used in handle for making it easier to hold and therefore to grate. Plastic parts are produced by injection molding, while the handle part is manufactured by co-injection.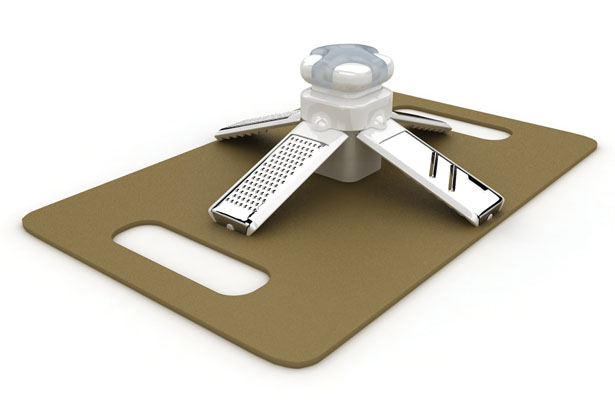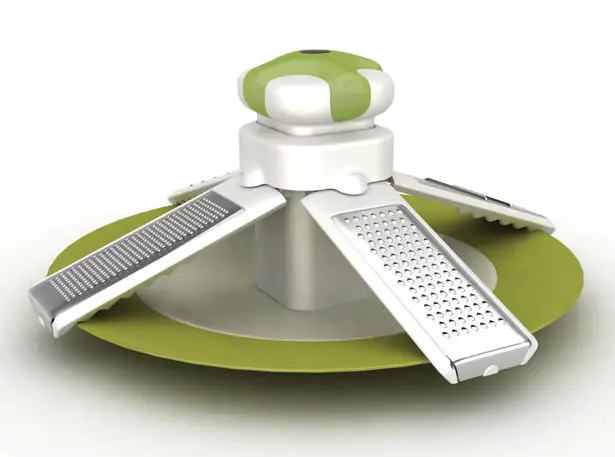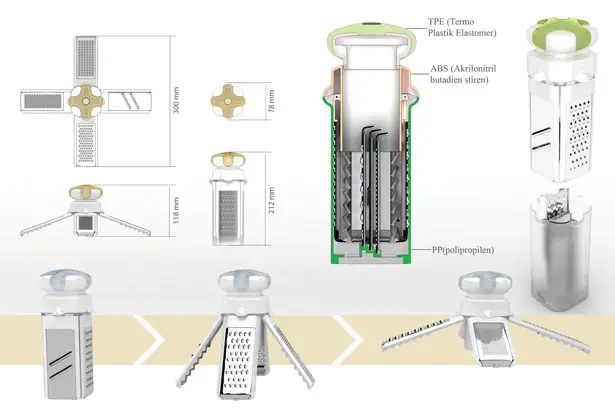 Click above image for bigger view
Tuvie has received "Satellite Multifunctional Grater" project from our 'Submit A Design' feature, where we welcome our readers to submit their design/concept for publication.
---
R1 concept car for 2030 uses hydrogen fuel cell technology to produce zero emission vehicle, yep, an engine that burns pure hydrogen produces zero pollution. As you can see here, this future car features F1 box shaped body design, it's definitely not conventional design that you've seen before. Instead of wheels, R1 users spheres for unparalleled control and turning, parking shouldn't be an issue.
Inside, R1 concept car offers spacious area for passengers where it can be customized according to the owner's taste. This is highly possible due to the smaller and more compact hydrogen tank used in this vehicle. R1 has been designed with 1+1 layout which means the hydrogen tank is located behind the rear-seat passenger and within the shallow floor. It is ideal for traveling in small group in urban environment.
Designer : Nicholas Evans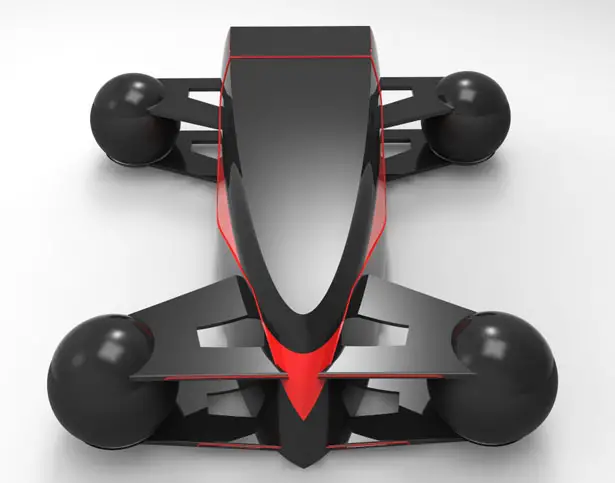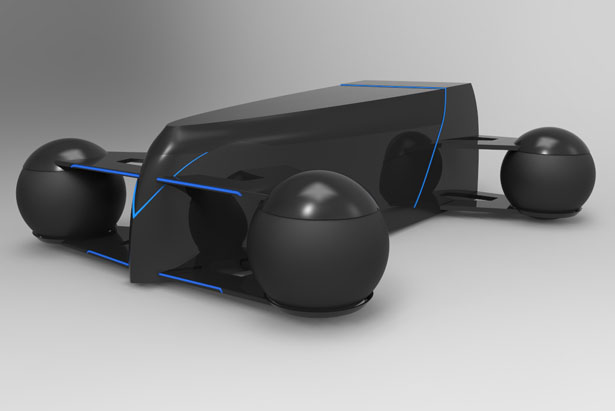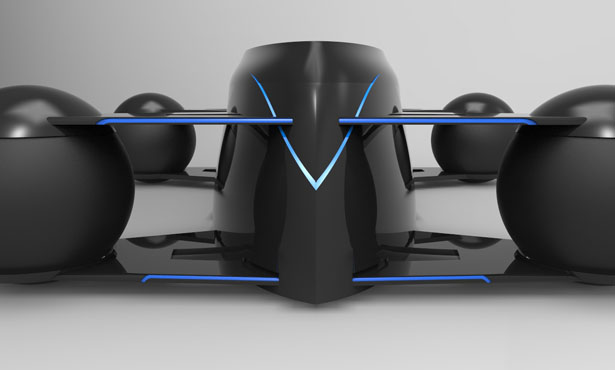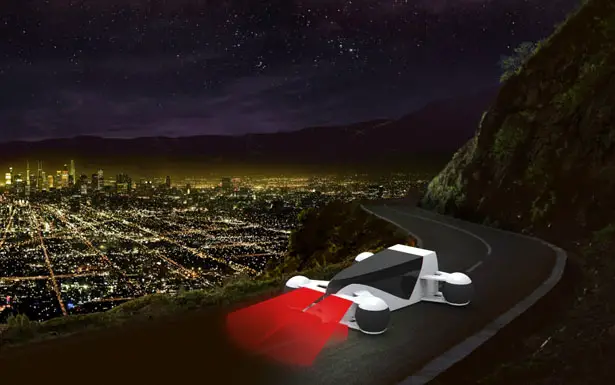 Tuvie has received "R1 concept car" project from our 'Submit A Design' feature, where we welcome our readers to submit their design/concept for publication.
---
Playing games on your iPhone would become much more interesting with the companion of Razer Junglecat Mobile Game Controller. This gadget has been especially designed for iPhone 5/5s, it allows you to shoot straighter, jump faster, and drive with more precision. Designed with a D-pad, it looks just like standard game controller with ABXY action buttons and bumpers, all of them are housed in sliding gamepad case. It won't make your phone becomes bulky, it is lightweight and ultra slim, perfect for hardcore gamers on-the-go.
No matter where you are, you can experience great tactility and precise controls when you play your favorite games from your smartphone. The controller slides smoothly, you can easily slide it in/out, returning your phone to its original pocketable form while the controller case acts as the phone's armor.
From : Razer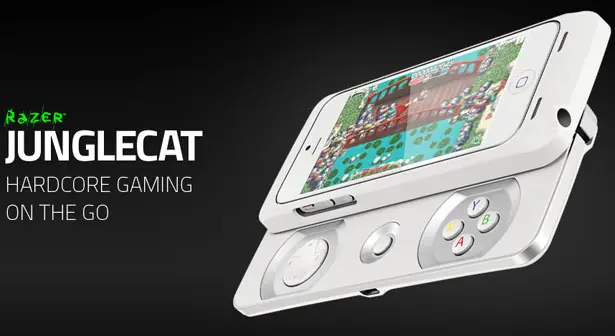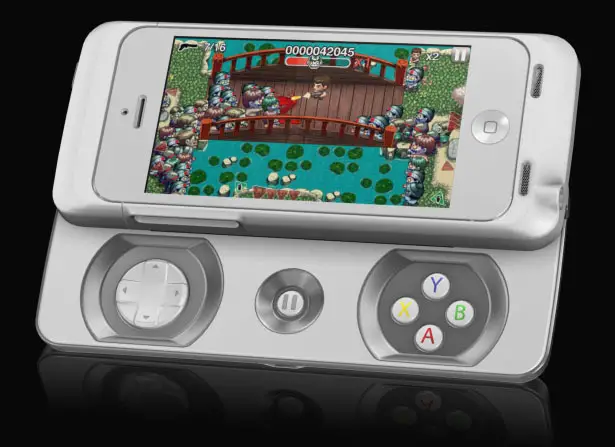 Razer Junglecat comes with its own iOs app, it allows you to re-map all of the buttons to adjust with your gaming style as well as adjust its sensitivity. This gaming device is compatible with the latest iOS7 enabled games. The design team has worked tirelessly to make sure that it looks and works great, they try to shave off every unnecessary millimeter to ensure you get a sleek final product that fits perfect with your iPhone 5/5s. In this way, you won't ever feel the need to take it off your phone, its compact form even with all buttons and ports fits your pocket without any extra bulk, seriously, it's only 20mm thin.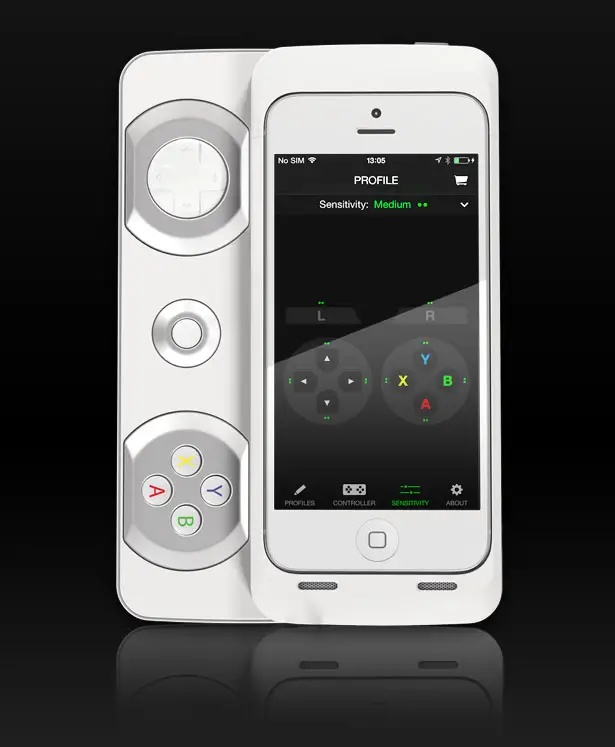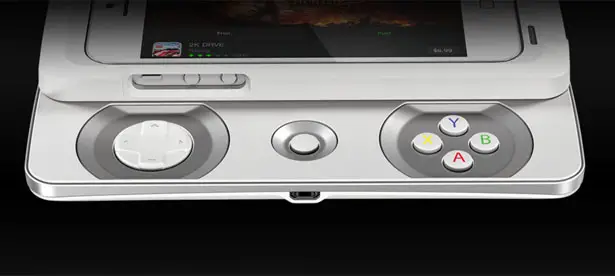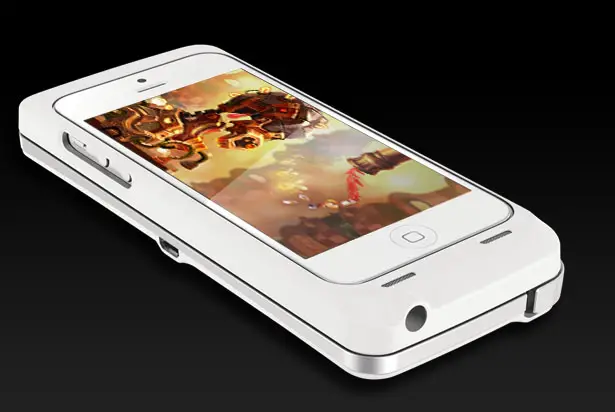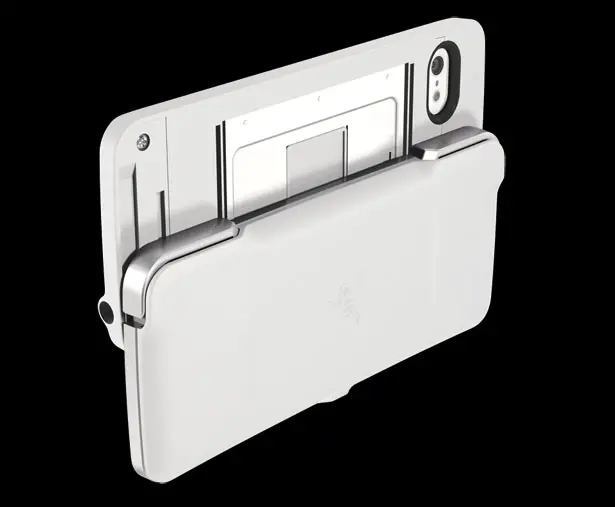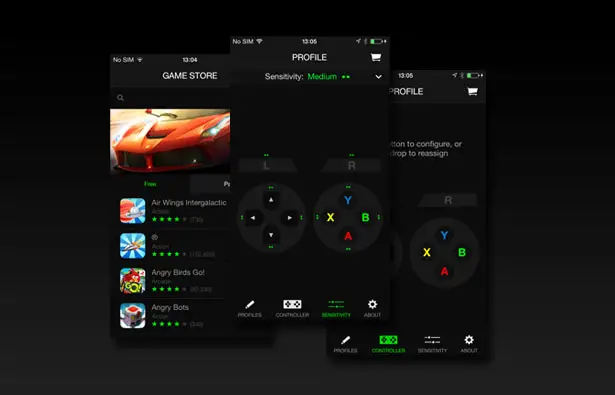 ---