Nikita Buyanov, an industrial designer, has uncovered few outstanding concept laptops combining Intel and HP. HP Eco has been designed for echo issued persons. This laptop includes bar-code reader, solar charge cells and a bracelet for controlling blood pressure, pulse, and many more. HP Nobag has touch sensor with hard OLED technology, ideal for those who don't like to carry big bags for laptops. HP Fitness serves the weight control purpose most, also comprises a similar bracelet to keep record of work out sessions. HP Make-up has a button that changes the screen to a mirror and has an on-nail printing device. HP Mama will allow parents to monitor their children with two Bluetooth cameras. HP Chameleon is a concept laptop with an adaptive microcell coverage enabling the laptop to be transformed in its surround background. Finally, HP Perfume is conceptual laptop where you can change your laptop to a lamp or air freshener with ability to download smell samples and mix it with smell matrix of HP Perfume laptop.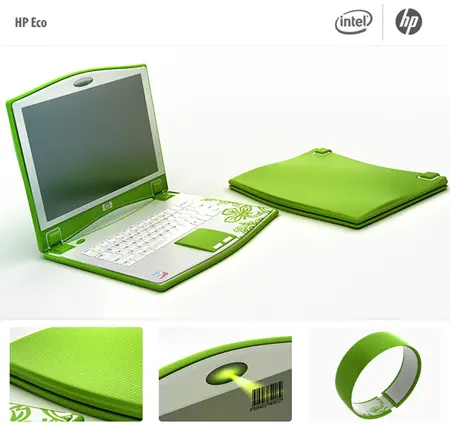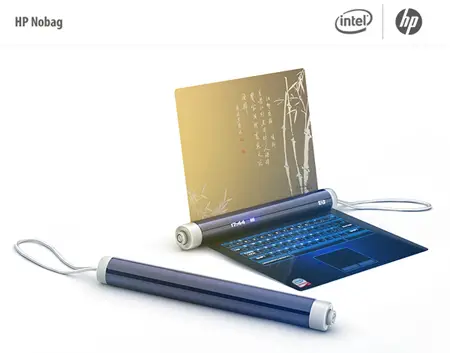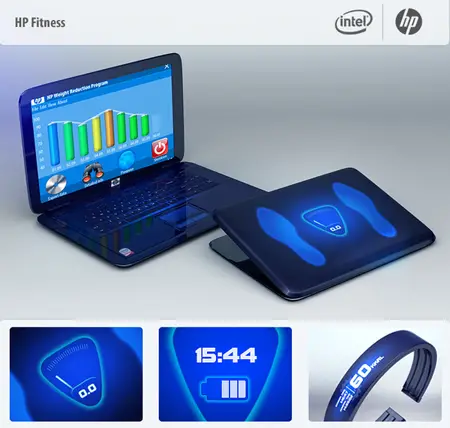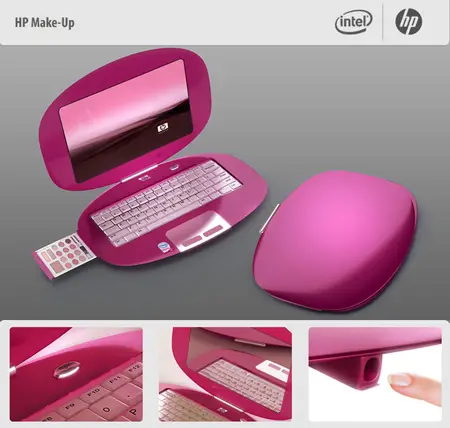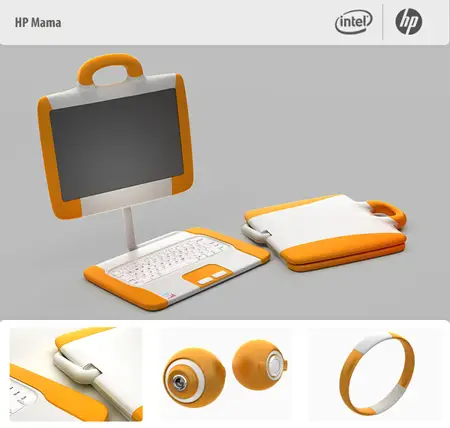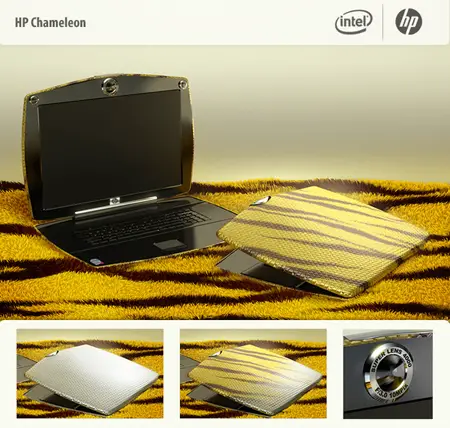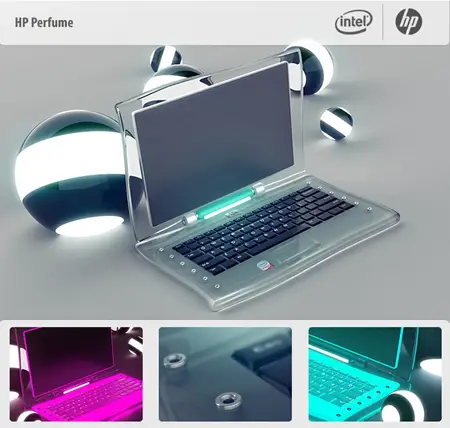 Designer : Nikita Buyanov
---
Ergonomic design of Fusion Ultimate Black Backpack makes it perfectly fit the natural curves of your body. The size is big enough to carry your MacBook Pro up to 15-inch, durable and highly functional. Available at Fluoa, this bag features 100% full grain calf leather, large zip pocket, and a padding strap. The overall dimensions are 33cm (W) x 45cm (H) x 17cm (D), pretty secure with metal zipper closure in the back. Each product is made in France and only weighs 700gr. Your trips in the city will be more enjoyable when you carry all your stuff inside this aerodynamic backpack, it looks cool and feels comfortable.
Update : It's available in many different colors now, checkout the site for further information.
Designer : Jérôme Olivet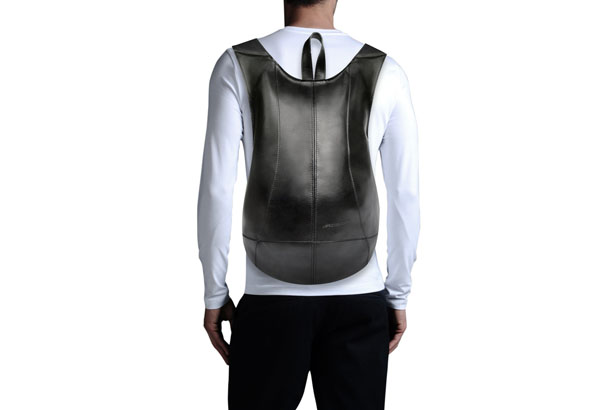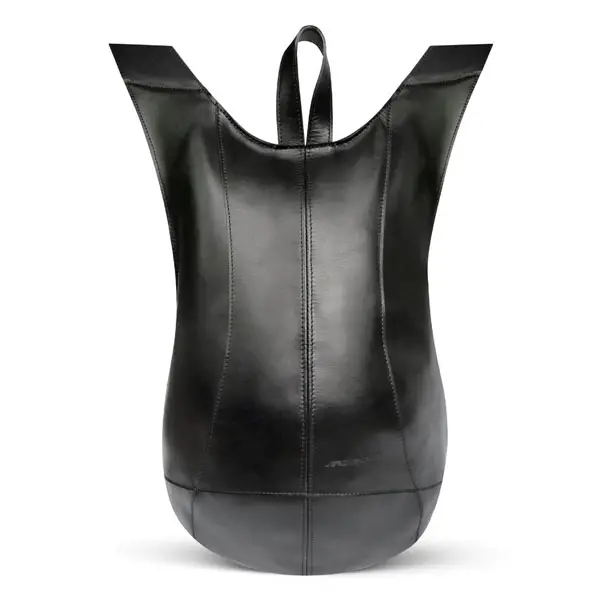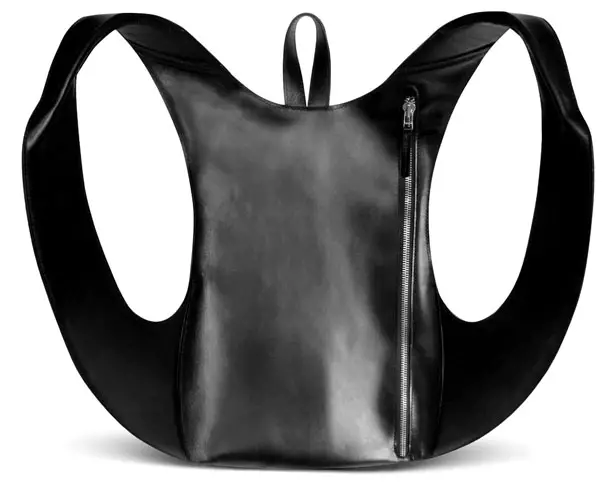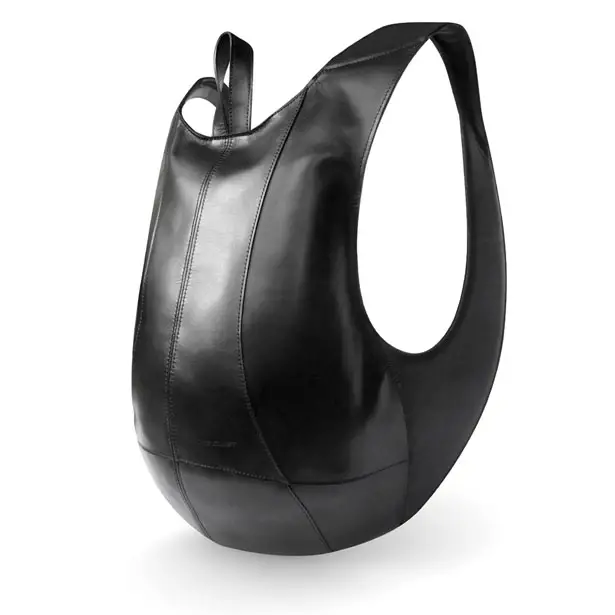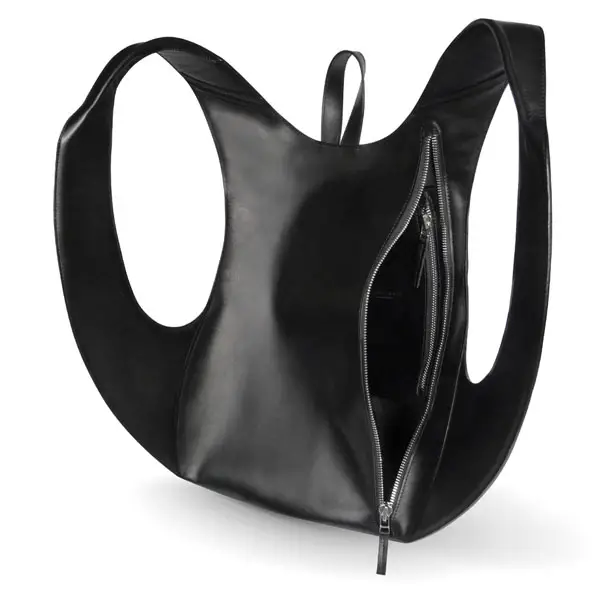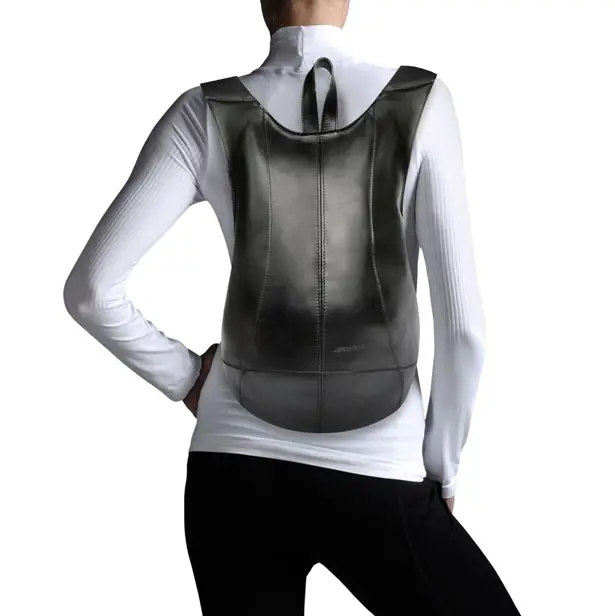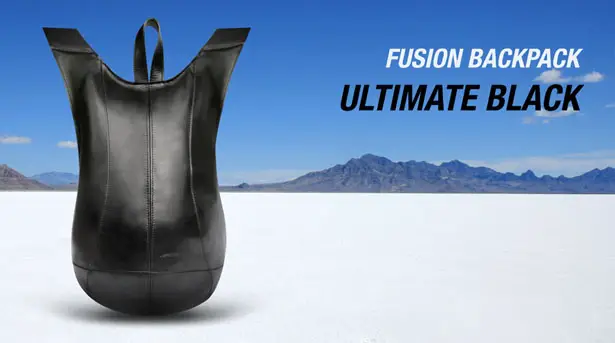 ---
Samsung won IDEA Winners 2007 with LCD Monitor that has triple-hinge design. The monitor has three-dimensional, puzzle-like form, give a new meaning of optimal ergonomic. If you think this lcd monitor was created simply to look interesting, then you're wrong ! The design began with the intent to offer versatile adjustment capabilities and features to make computing more comfortable and effortless.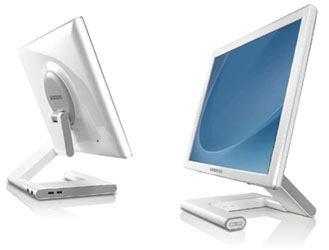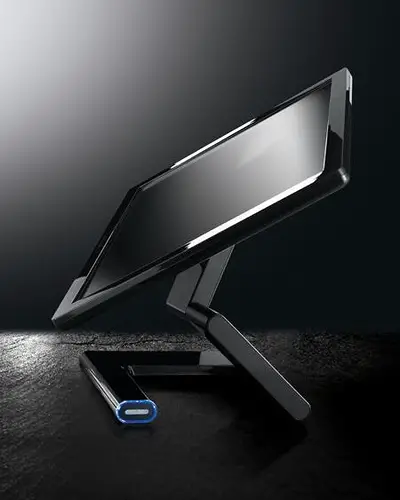 ?Not only practical and functional, but a dramatic, dynamic form: a complete departure from the usual symmetrical, seen-a-hundred-times monitor base. Provides a welcome and original freshness on the desk, changing its aspect from every new angle. A pleasure every time you see it.? – Richard Sapper, Consultant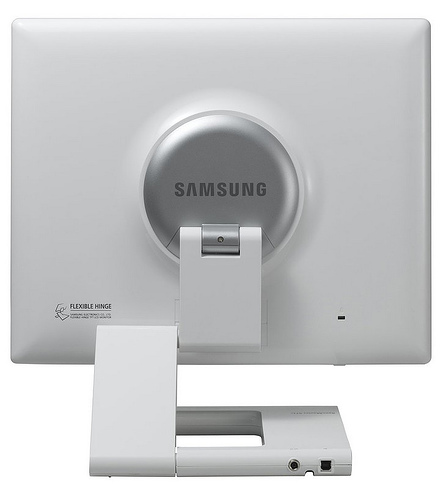 ---