Designed late in 1930s, Volkswagen Beetle was beautifully simple and practical. Fast forward to this generation, no design could erase the traces of that iconic beetle from the hearts and the roads. Everyone loved it so much and it lived in production line for years. Latest member of the beetle family is still cute with modern futuristic touch, but not as much as its ancestor. Alpera Motors, a young and progressive start-up, decided to preserve the heritage of this legend car. Based on VW 1974 Super Beetle platform, designer A.Deniz ÖZBARLI made simple and clever touches to re-design a modern bug "Alpera TULPAR" without sacrificing its legendary retro look.
Alpera TULPAR will change the way you start daydreaming. Because it's beyond the past & the future, it creates a connection in between as well. Modern design reflects the retro look with legendary curves of the past. Reliable twin boxer turbo engine with more than 500 bhp adds more & more power to make it fast. Extra comfort features offer extreme driving pleasure and safety issues increased with unified carbon fiber monocoque frame and advanced composites to the latest standard as rivals. It's riding on the speed of light with latest technological integrations.
Designer : A.Deniz ÖZBARLI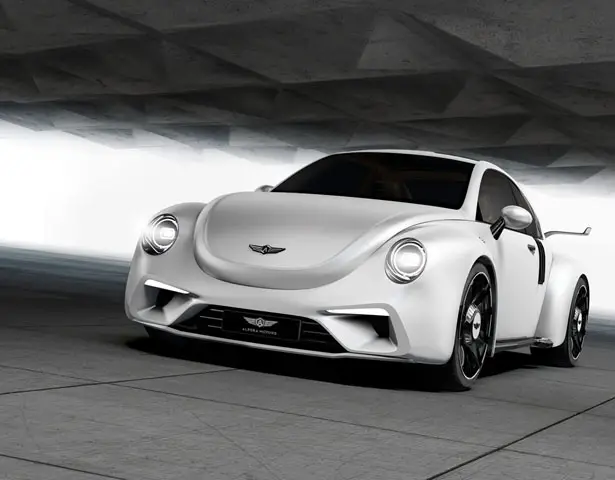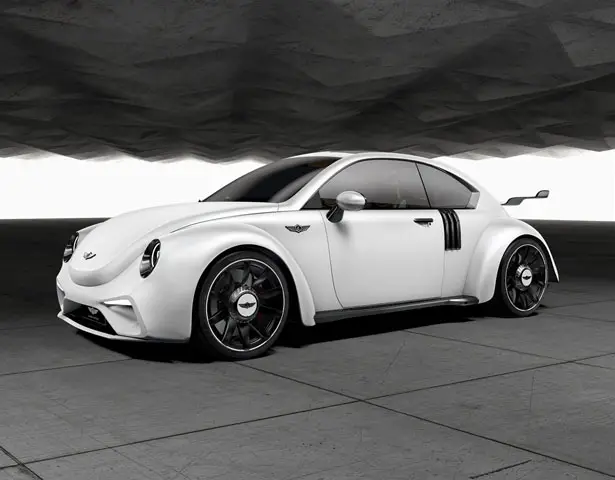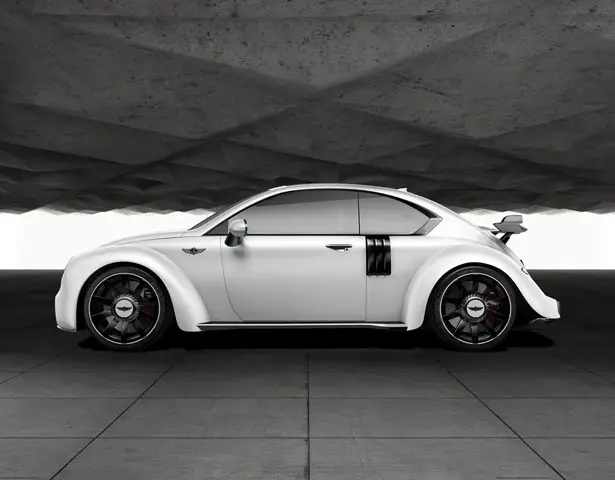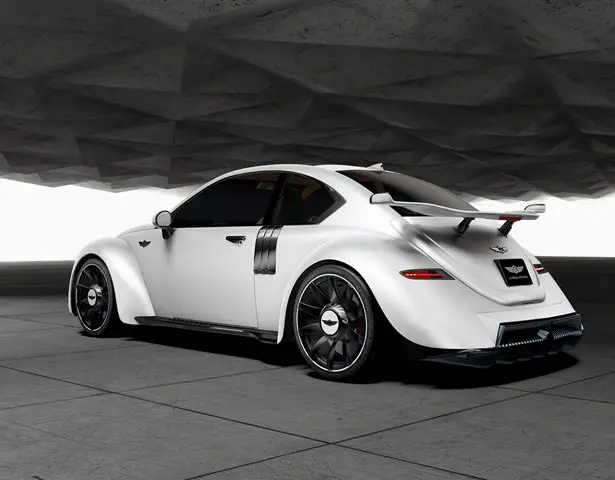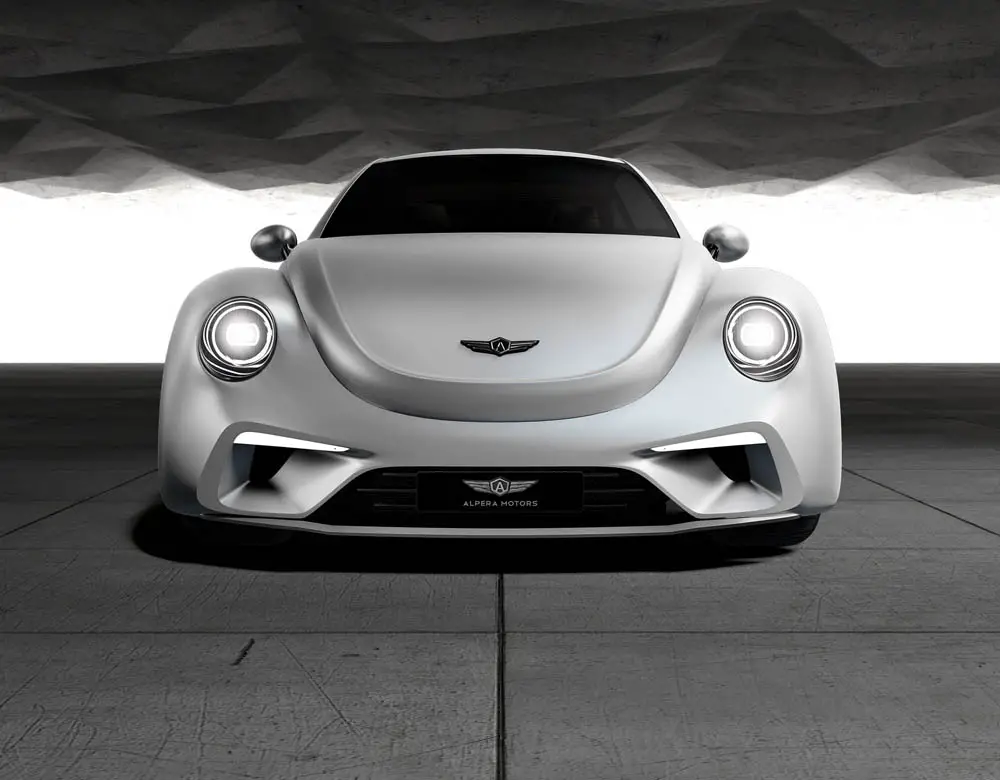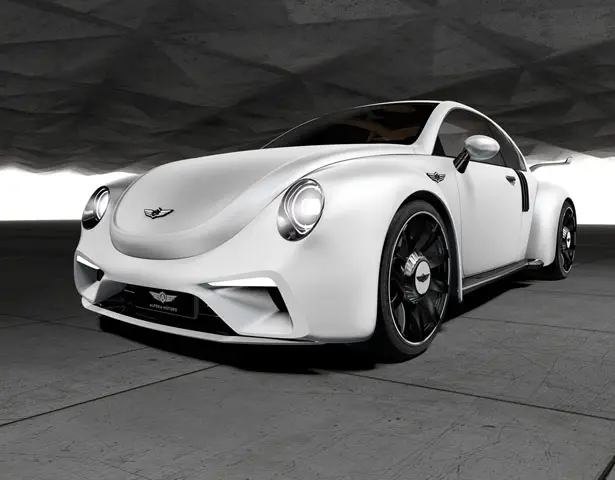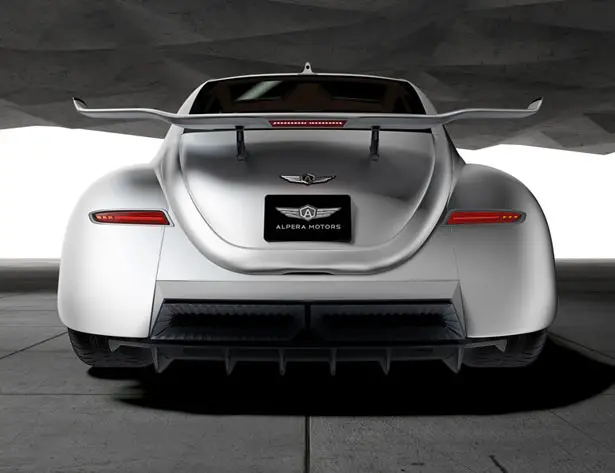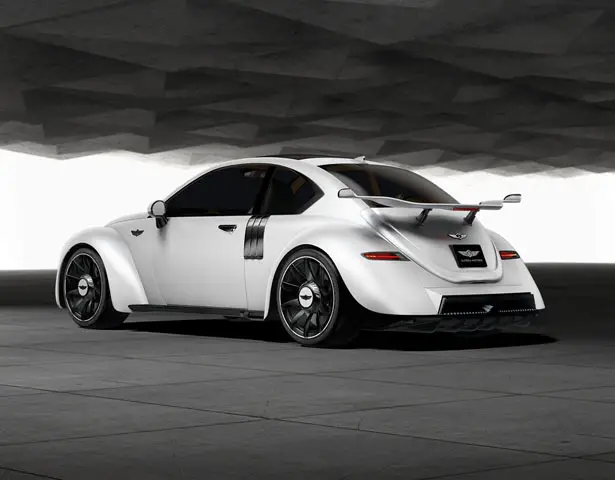 Tuvie has received "Alpera TULPAR" project from our 'Submit A Design' feature, where we welcome our readers to submit their design/concept for publication.
---
This gravity car is designed by Mark Clarke (Senior Designer at Porsche Design) and 3dyn brought the car into reality. 3dyn took their surface data to create high density foam master models, high temperature fiberglass molds, and finally pre-preg carbon fiber body shells. The cars are fully functional, with high-performance downhill mountain bike disc brake systems, rack and pinon steering (with carbon fiber, F1 style steering) and 4-point safety harness. Short of the purchased bicycle components and formed clear canopies, 3dyn created all components in house, the majority being either carbon fiber or aircraft aluminum.
Too bad they won't make any gravity car for 2008, as it's stated on their website :
"3dyn will not participate for 2008, as new commitments have precluded us from being able to build another 10+ cars this year. However we may still assist in the design process, if needed. 2008 should be "electrifying" for Zero E Racing."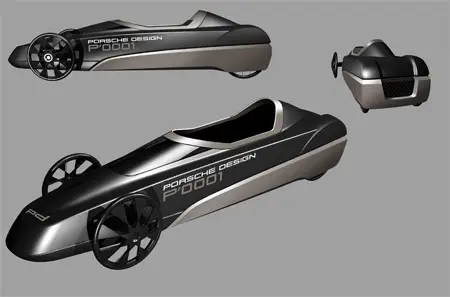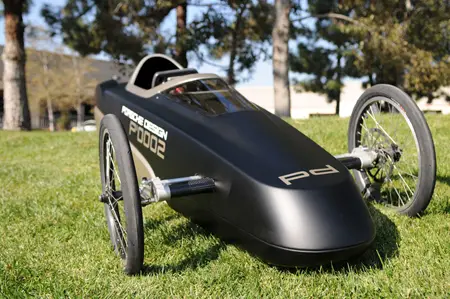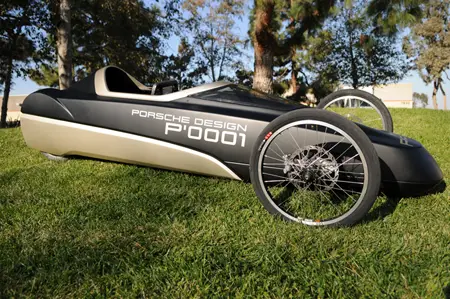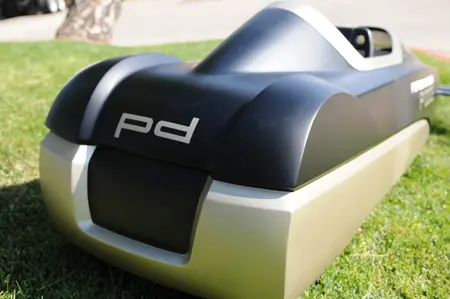 Designer : Mark Clarke via 3dyn
---
This Gardening Chair has been designed to support the action and movements that take place during home gardening. Squatting, getting up and down, moving short distances or leaning to a desired direction are the most repeated and difficult movements. Especially for the older people, Gardening Chair helps maintaining the user's garden easier and more enjoyable by making those movements easy. This design is simple as it looks.
The core steel-spring works as height adjusting mechanism while providing suspension to the body. The spring can accommodate the height difference up to 4 inches which gives the height range from 14" to 18", the upper seating portion also provides grips for stability and balance. Its seat and hand grips are shaped to contours to the user's body for optimal comfort. The lower portion has a rounded base to support rocking and leaning motions and the empty space below the spring can be used as temporary storage. Three spring loaded spherical wheels give the design a large range of motions and maneuverability. When the user sits on the chair, the spring loaded wheels retract into the base allowing the user to rock safely. After the user is finished using Garden Chair as a stool, it can easily be rolled around on pathways.
Designer : Han S. Hong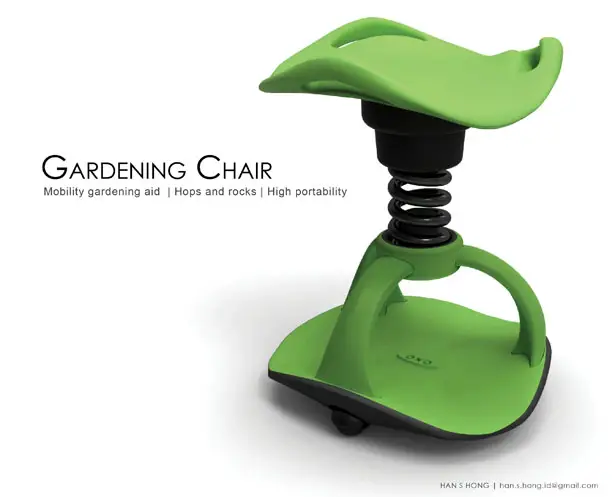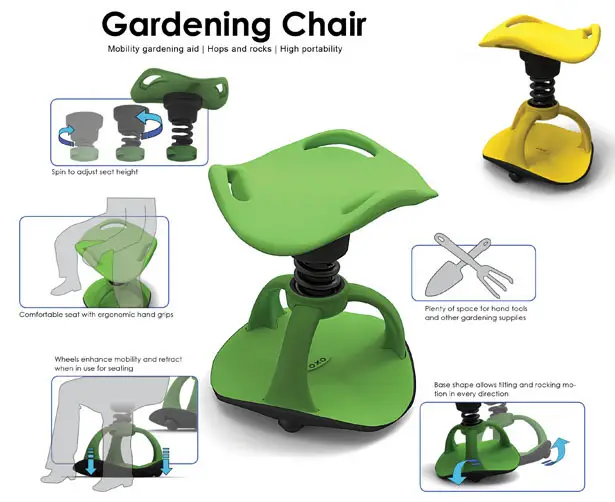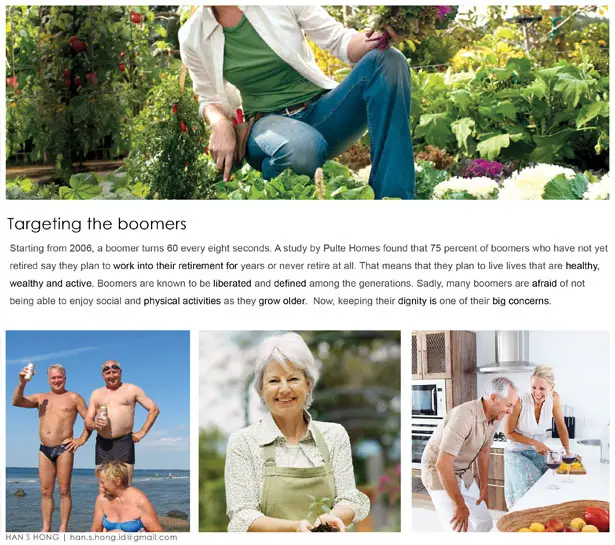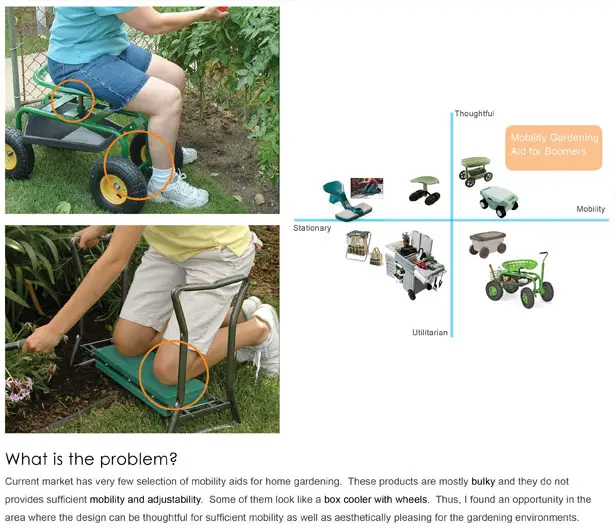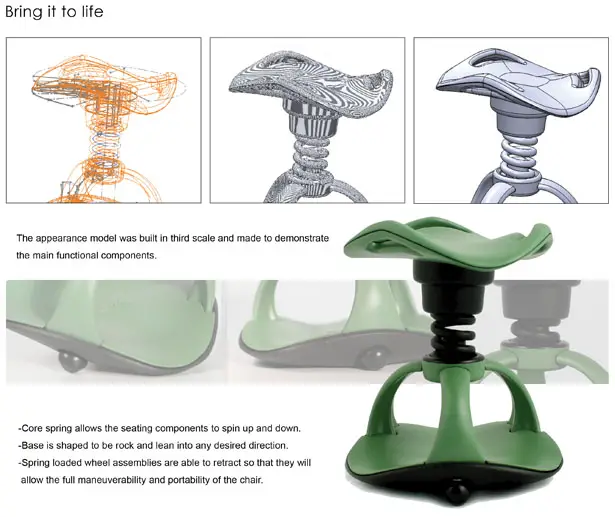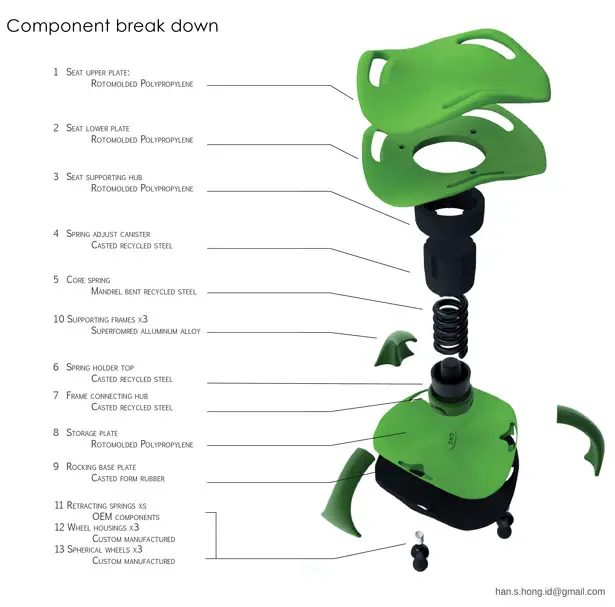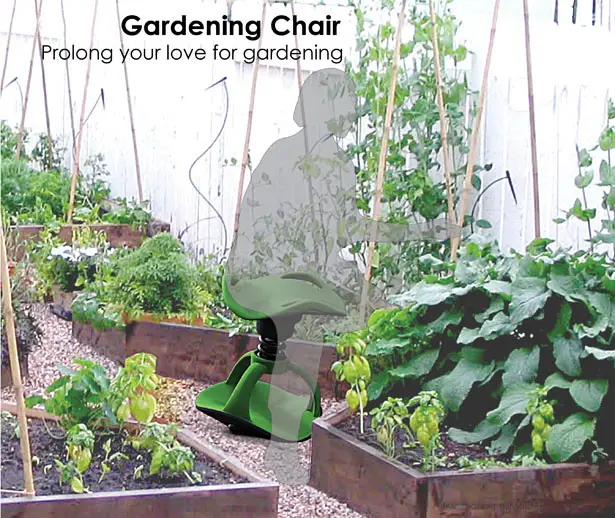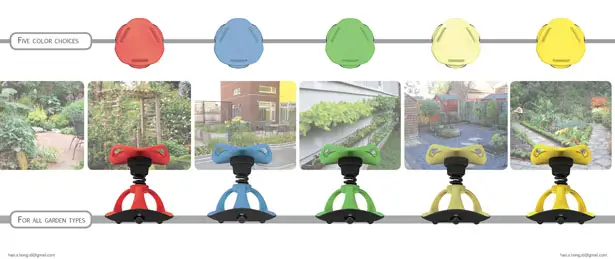 Tuvie has received "Gardening Chair" from our 'Submit A Design' feature, where we welcome our readers to submit their design/concept for publication.
---