The Sanya Skypump helps in consuming clean, renewable energy created directly on-site. Urban Green Energy's well-designed 4 kW turbine is used. Sanya Skypump offers an excellent addition to the ever-growing infrastructure required to support the electric vehicles flowing on the market. Sanya Skypump has an advanced casing and an elegant design which can be easily assembled and installed within few hours. The base is the major part of Sanya Skypump since it's the region where the electronic components are hidden for safety purpose. It features a touch screen display that guides user through different charging options, notification, and all other required displays.
Designer : Urban Green Energy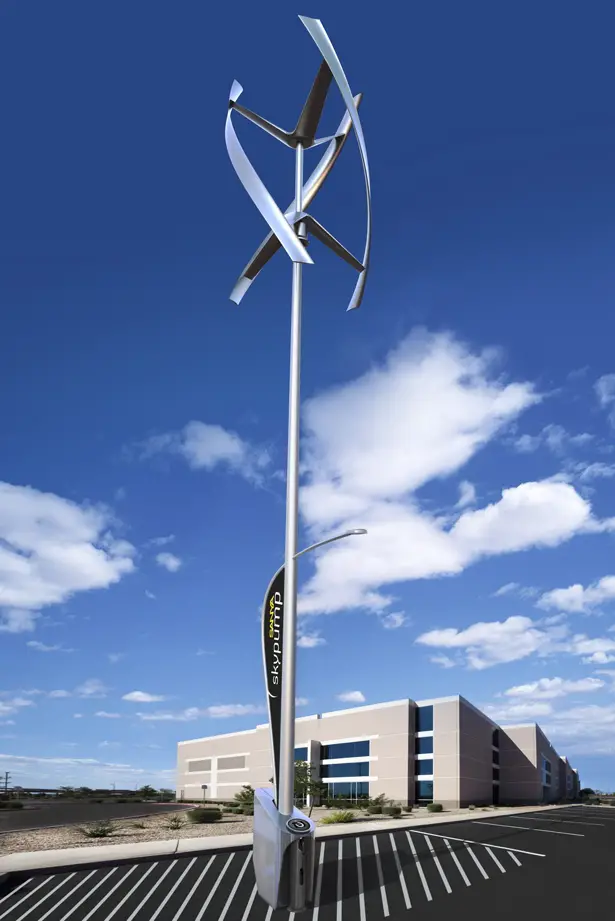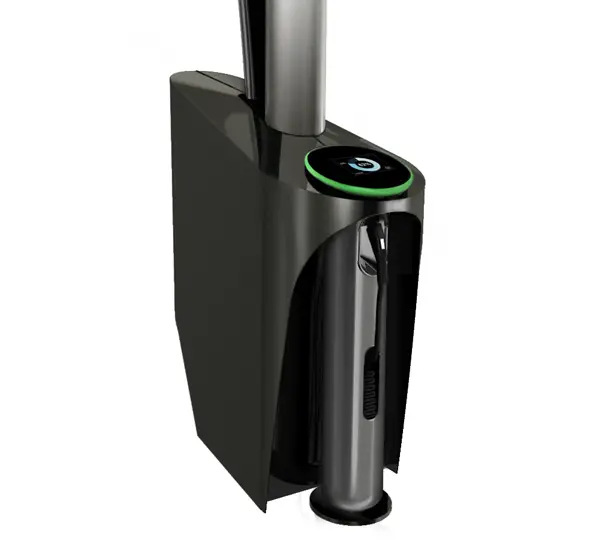 The concern for vertical axis wind turbines as well and bearing failure is eliminated by the application of Dual Axis Technology (DAT), developed by Urban Green Energy. Turbines appreciably outperform the competition by scattering both horizontal and vertical forces all along the axis length thereby increasing the durability and power production. This reduces the vibration and resistance.
Sanya Skypump has been designed for quick and easy assembly. It's not a rocket science, user can assembly the turbine in approximately 2 hours, to slip-joint towers and an elegant enclosure for all its electronic components.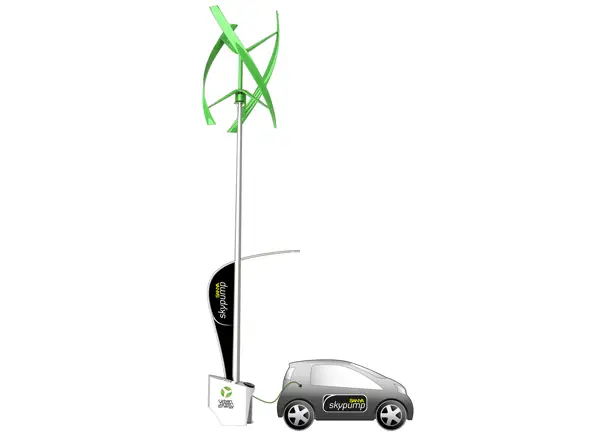 ---
While we are waiting for Project Ara come to fruition, Fonkraft Technologies, an Australian start-up, steals the moment with Fonkraft Modular Smartphone. This smartphone allows you to replace the main components such as CPU, RAM, camera, and other modules to meet your needs. Switching the components would be really easy, in fact, you can also do it on-the-go. You can switch the camera to the hi-resolution one from the basic when you want to shoot an important object, upgrade the RAM when the current is not enough, and many more.
Switching an old smartphone to a new one doesn't have to mean buying a whole new phone, simply purchase a new module. As your smartphone begins to freeze or can't keep up with new games or app requirements, just replace the old CPU with a new one. Another benefit having modular components would be the ability to fix your phone would be much simpler, when one component stops working, you can just take off that component to use a temporary one and sent the broken module to a service center. Cracked phone screen is also replaceable.
Designer : Fonkraft Technologies [Pre-Order]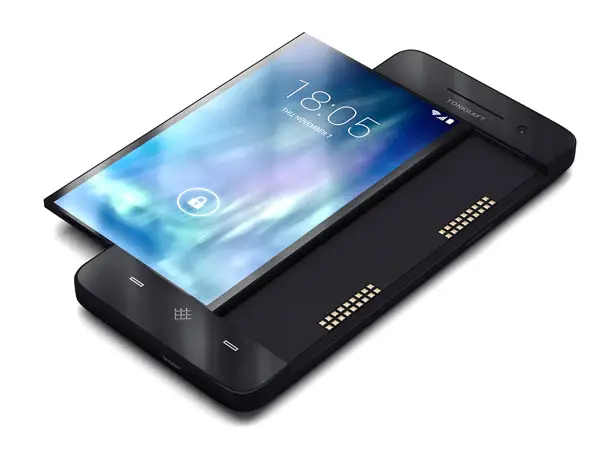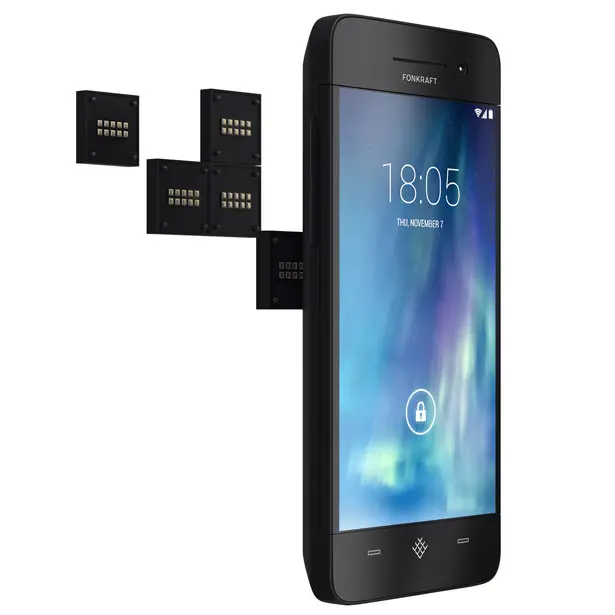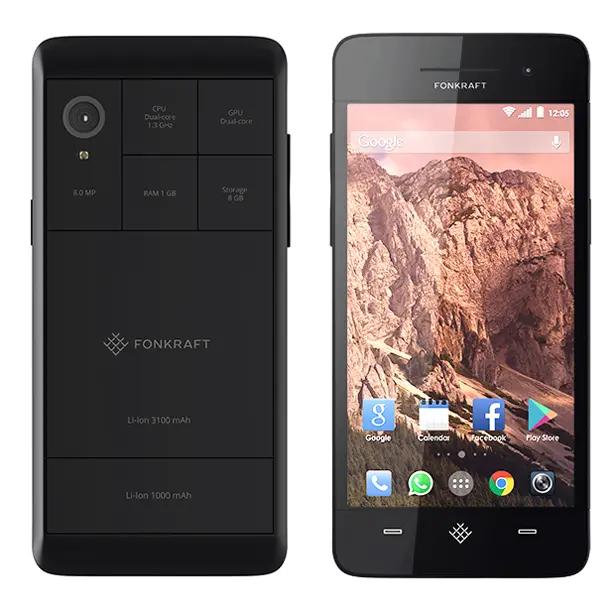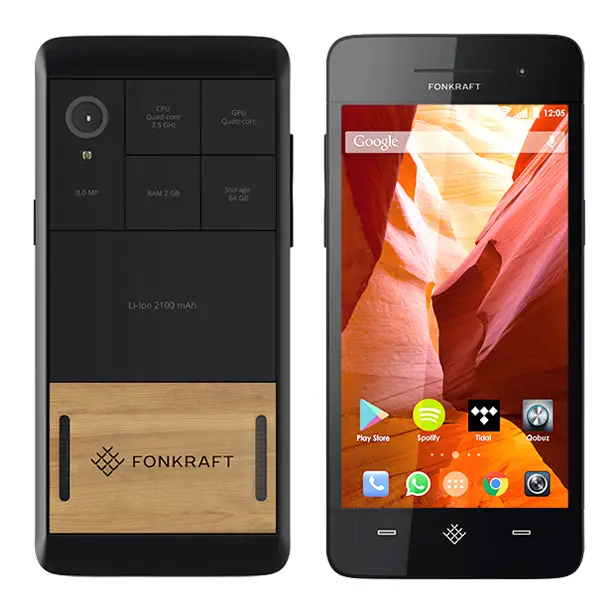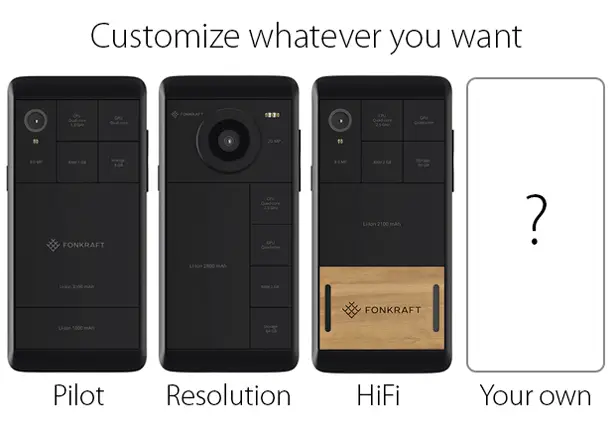 Tuvie has received "Fonkraft Modular Smartphone" project from our 'Submit A Design' feature, where we welcome our readers to submit their design/concept for publication.
---
Dart and bingo games is classic games that last forever. Check this new concept of scoring equipment which is used across Europe and America for the darts and bingo market. This concept by HJC Design has additional gaming features to be used by professionals. This scoring equipment has fully understanding user interface and working. HJC has designed it in a way that it is adaptable to accept future gaming styles. It has clean and comfy look that enhances the performance of the displays. It is going to be very useful for gadget freaks and they can easily take it along with them wherever they want. Wanna play dart ?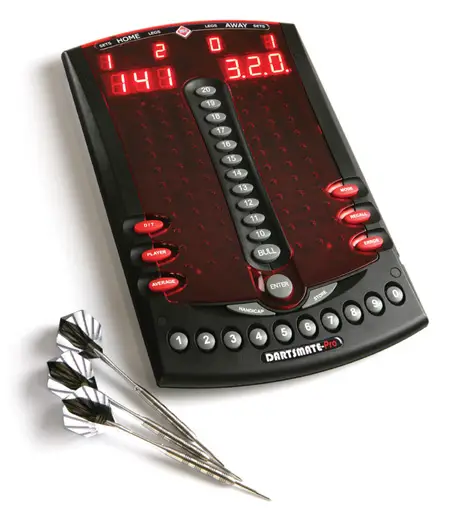 Designer : HJC Design
---