To all off-road racers, this futuristic Citroen Taranis should be your dream machine. Designed by Peter Norris, this two-seater off-road vehicle is powered by electric motors that are located within each wheel hub that lower its center of gravity and greatly improve handling.
Designer : Peter Norris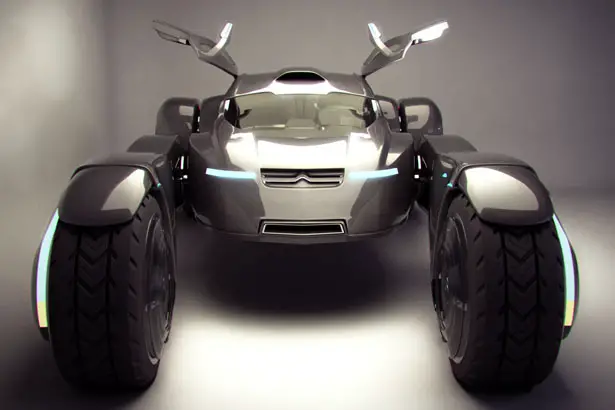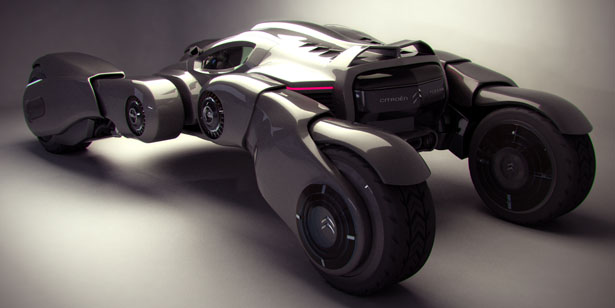 The name Taranis is taken from the Celtic God of Thunder or wheel-god, if you take a look at how impressive the design of Taranis, you probably agree with the name. This God is often portrayed with a thunderbolt on one hand and a wheel on the other. Since Citroen Taranis has been designed with large outboard double-jointed wheel set-up, it would have a huge footprint, pretty intimidating presence yet it offers generous travel in the suspension.
The double-jointed front swing arms help to reduce what would otherwise be an enormous turning circle. What set Citroen Taranis design apart from other concepts would be its luxury finished combined with a unique layout and gullwing doors.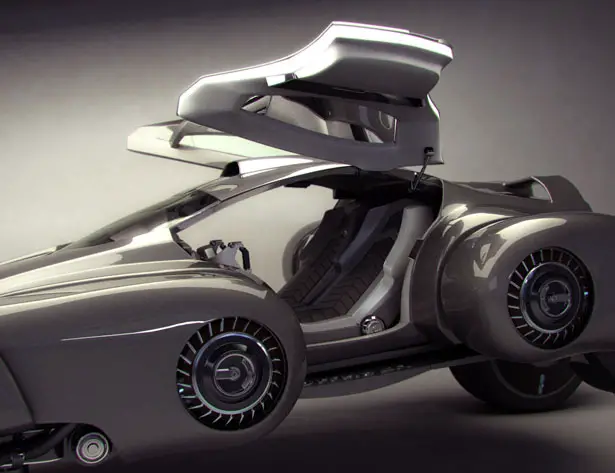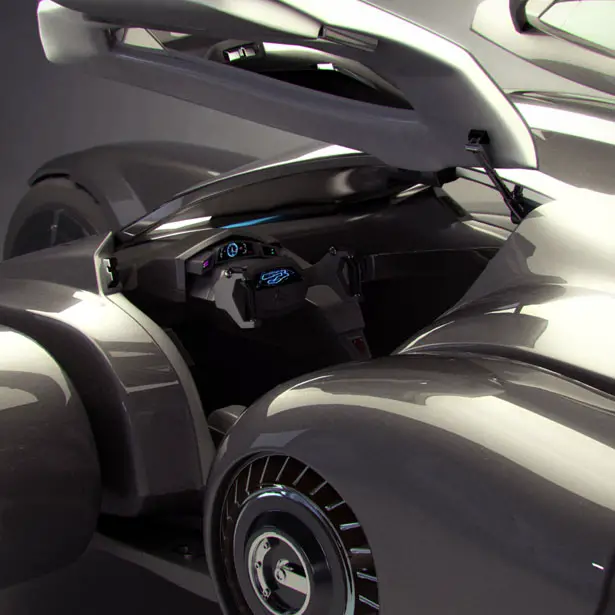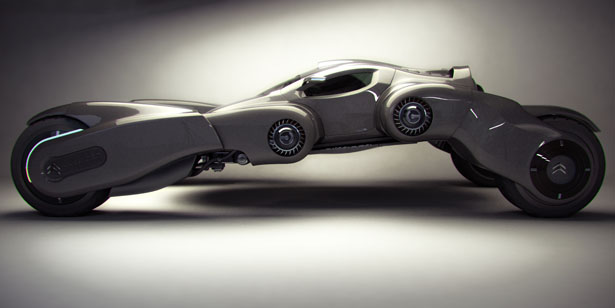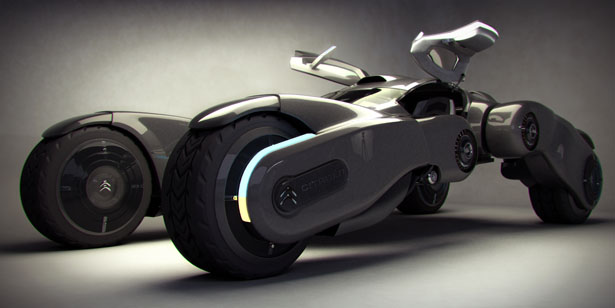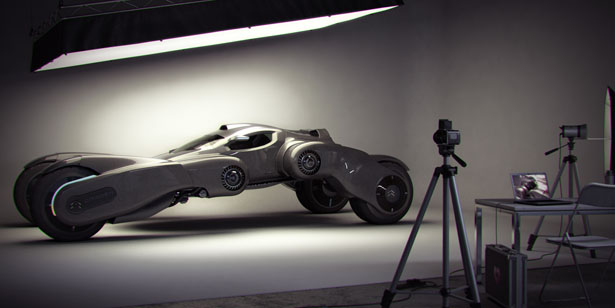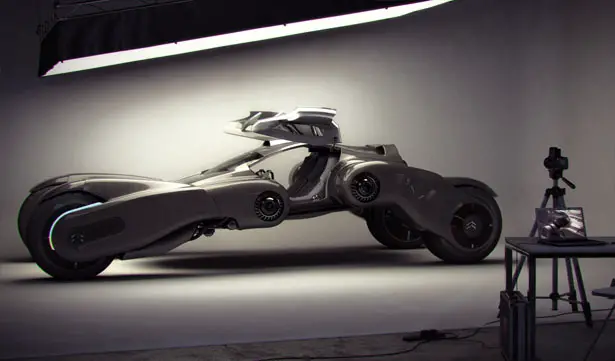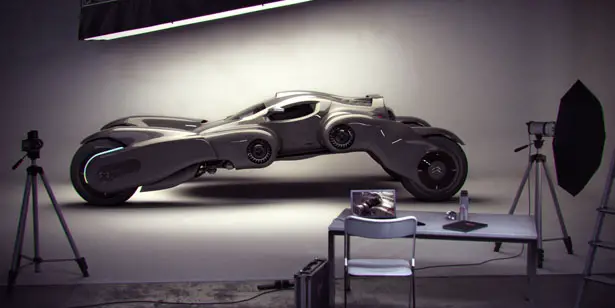 ---
Jake Loniak, a student of Art Center Pasadena has crammed the combination of motorcycle and tech-skeleton into an awesome looking Yamaha branded Deus Ex Machina. Jake has beyond his wild imagination to design this concept. The vehicle will be powered by ultra-capacitors and doped nano-phoshpate batteries. Jake believes that this vehicle can achieve a top speed of 75 mph. The recharge time of this vehicle is15 minutes and cycle time is of 1 hour. The qualities are more than the qualities found in hybrid cars. Anyone who uses this vehicle would be protected from any kind of accident. Can't wait this vehicle to come on roads…!!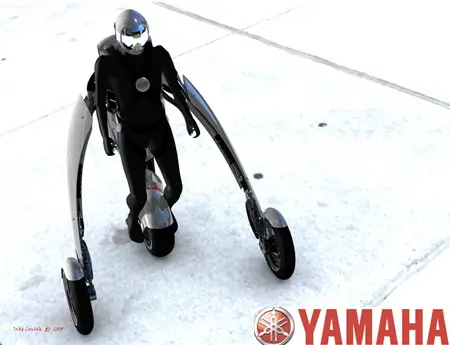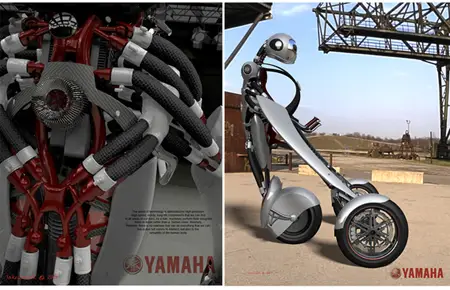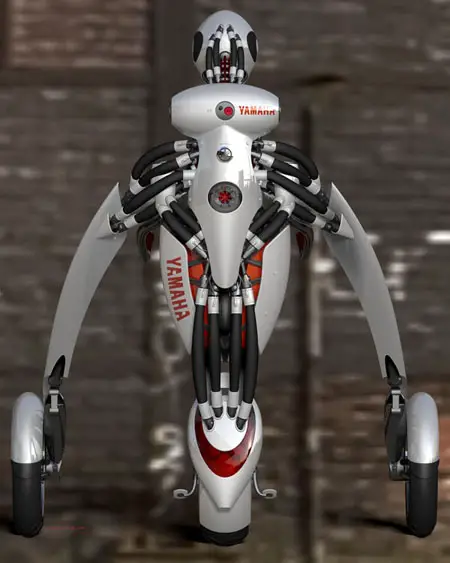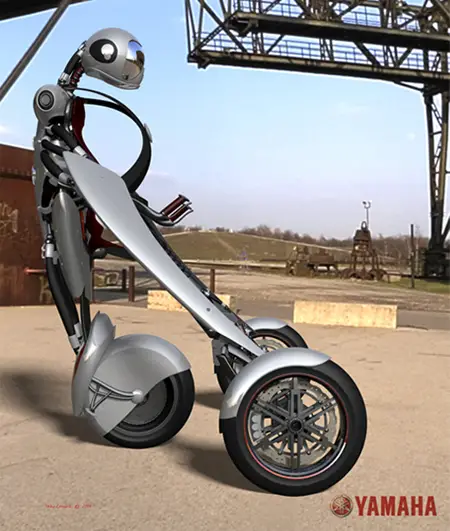 Designer : Jake Loniak via Gizmodo via Hell For Leather
---
Löytö Esineiden has sent us Vera watch, her latest cool watch concept and this time, it can be a bit tricky to read the time. Well, let the designer explains in her own words on how to read the time.
This new design uses, in its most visible part, an area with a 12 holes. Through them, and depending on the color that appears for them, the watch tell us the hours and the minutes.

Magenta is the color that corresponds to signal the hours, and cyan for the minutes. In addition, these parts have magenta circular marks where each one has written numbers that corresponding to the hours (01/02/03 …), and cyan circular marks where the number corresponding to the minutes in sections of 5 minutes (05/10/15/20/25 …).

The hands consist in circulars slots that rotate (30° every hour for the hours hand and 360º every hour in the case of the minute hand) and they are emerging through these holes. In addition I use the color (magenta and cyan) to differentiate the hours and minutes and I used a translucent material for them, that when they are superimposed, they give us to a "third color" (purple) which is used to identify when the hours and minutes used the same hole (for example, when it´s 01:05 / 02:10 / 03:15 / 04:20 / 05:25 ….).
Designer : Löytö Esineiden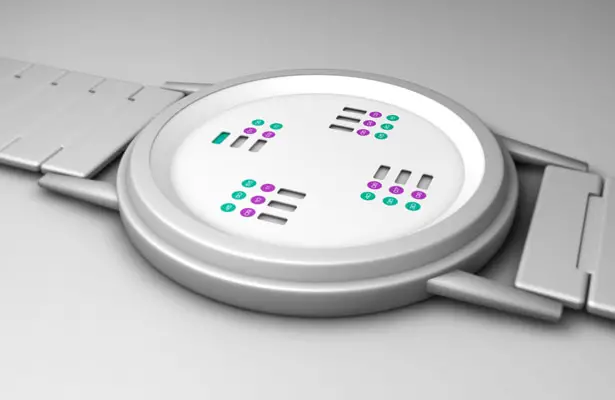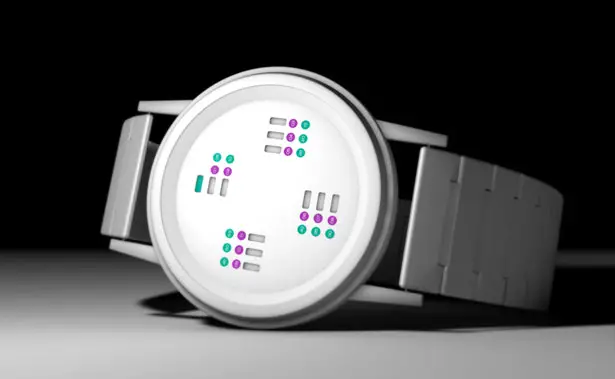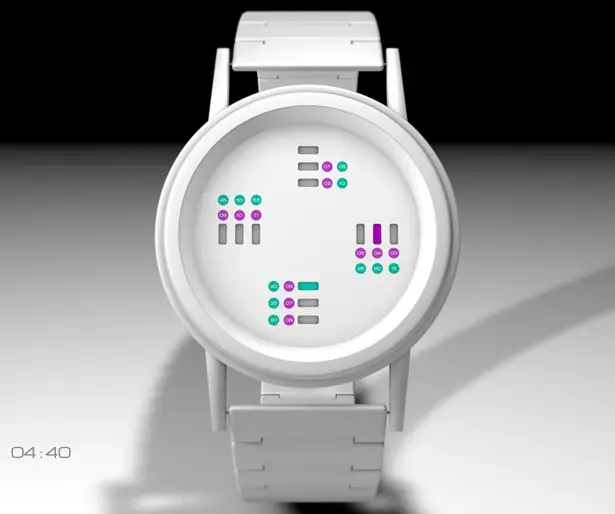 Click above image for bigger view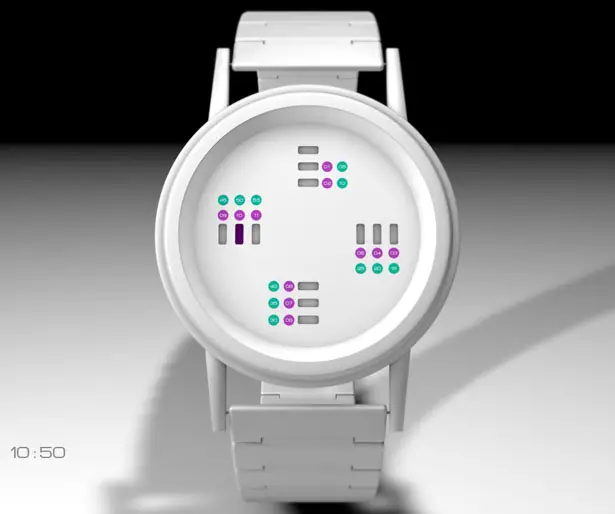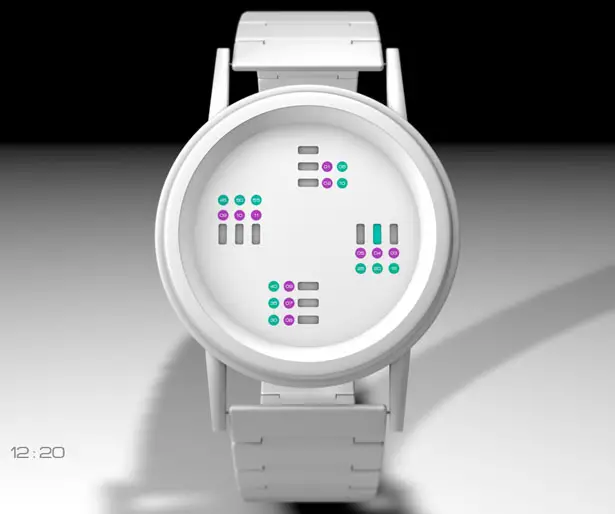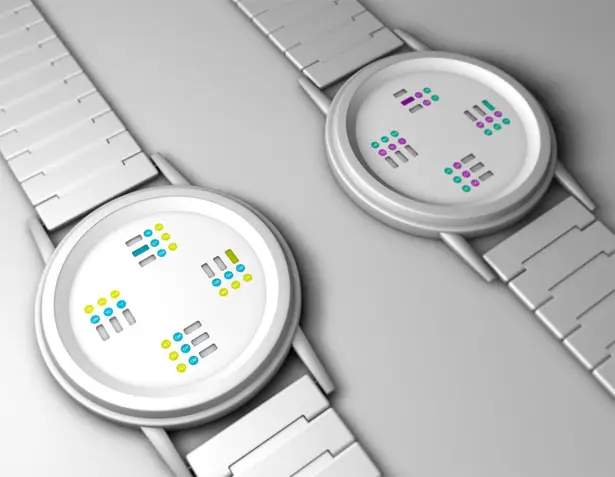 ---