Talk about modern industrial design, VIVIAN the lamp presents modern and stylish lamp with touch screen controller around its dock station. You can control power and the brightness level (simply slide the lamp scale right or left), the dock station also displays the current time for your convenience. When you tap the power button, the lamp will slowly increase the brightness of the light to the chosen level, so that it won't hurt your eyes. Even in the dark, you would easily locate the power button since it emits subtle glow. There's an accumulator incorporated inside VIVIAN, it works for about 2-3 hours without electricity.
Designer : Juri Karasjov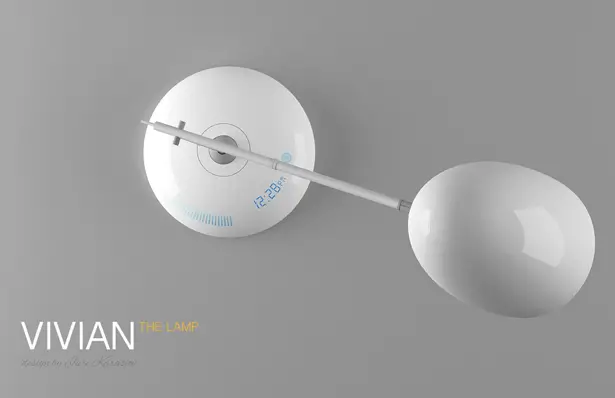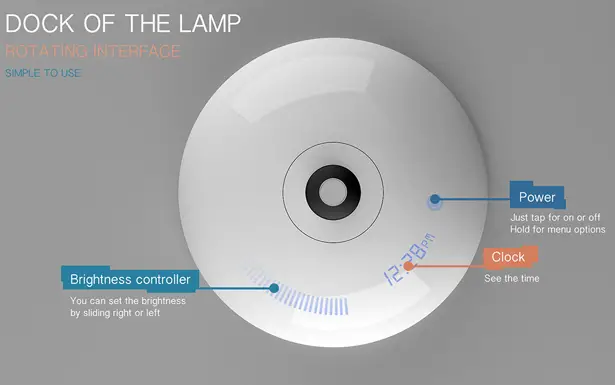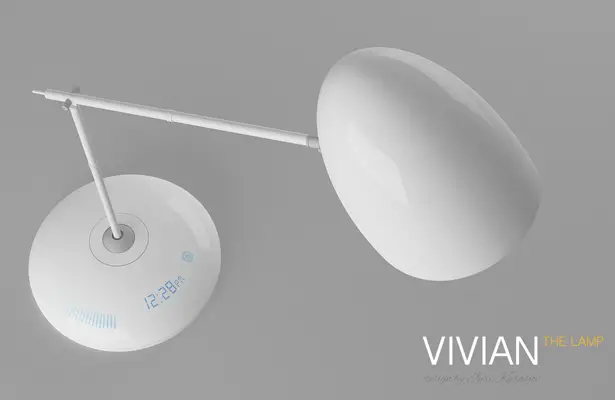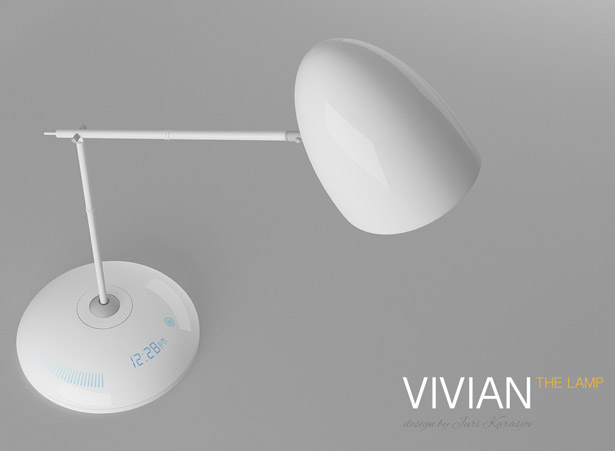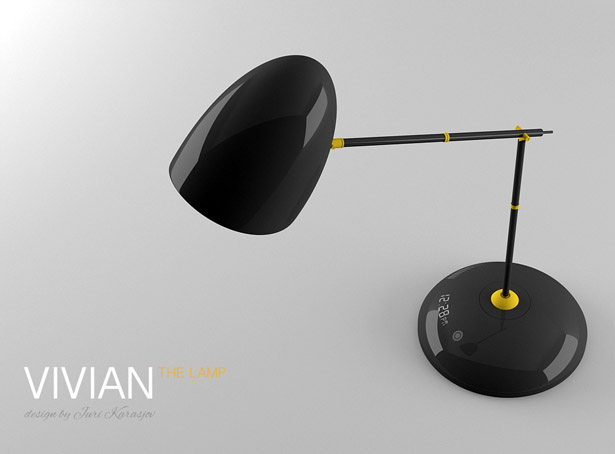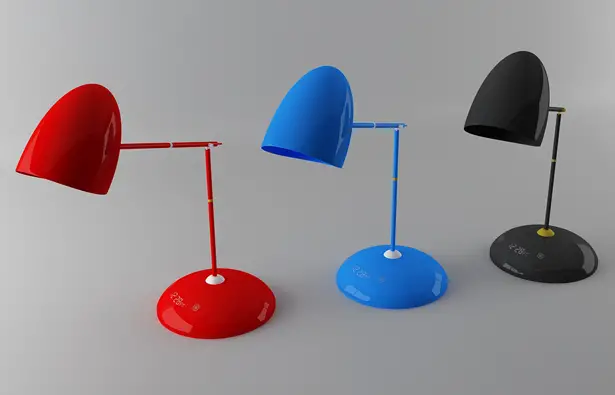 ---
InTouch cell phone concept is part of Samsung Global Design Project, designed by a group with the member of Christina Droira, Lindsey Pickett and Molly Vivian-Coburn. They chose to explore the future of communication because they noticed a compelling opportunity area for a specific group of people, young professionals and recent college graduates (age 20-28, city dwellers). Privacy is a major problem with these individuals. It is almost impossible to count on having a private environment since most have to deal with roommates, riding public transportation, and sitting in a cubicle at work.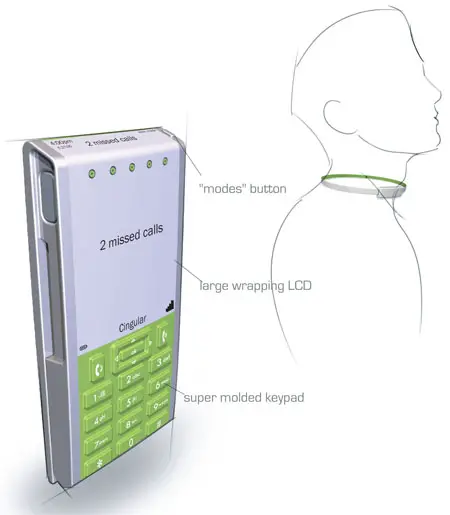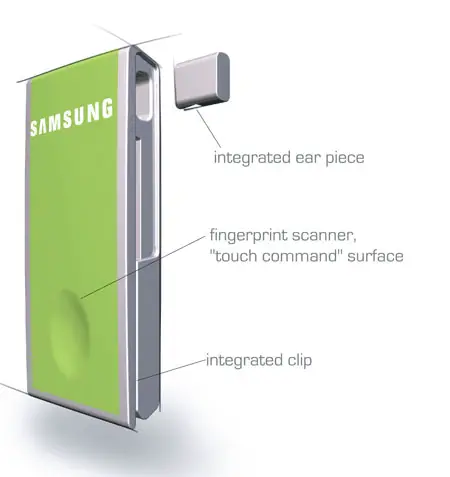 InTouch cell phone concept offers young professionals that seamless transition between work and play. This cell phone concept was greatly inspired by technology that NASA is currently developing for the purpose of improving communication among astronauts while in space. Sub vocal speech is a technology that senses and translates throat signals into words without the need for them to be audibly spoken by a person.
The user can mouth or lip words silently have them translated into text or a synthesized voice. This allows the user to have privacy in almost any environment that they are in for phone calls, text messages, and emails.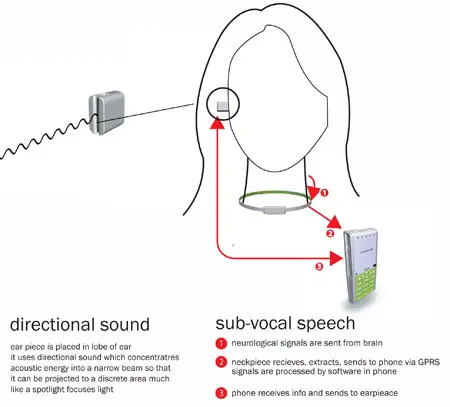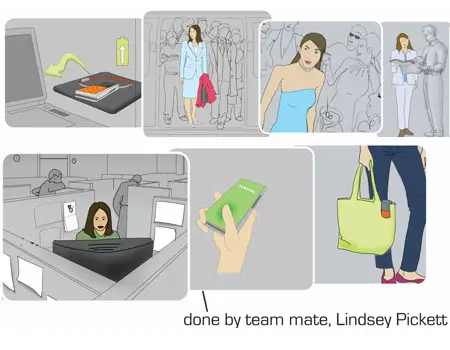 Designer : Christina Droira, Lindsey Pickett and Molly Vivian-Coburn
---
Pure Raindrop Mini is an ingenious design to harvest rain water and reuse it to water our plants. This is the smaller version of Raindrop and designed specifically for use on balconies or in small gardens. The inspiration for Raindrop design was a drop of water; you can see how it's reflected from its body design. It fits on all round drainage tubes of 70 and 80mm in diameter. Raindrop Mini is made of recyclable PE by Dutch pottery firm Elho and currently available for sale in garden centers across Europe. It comes in bright and fresh colors and is sold in 2 sizes: 3,5 liter and 5 liter.
Designer : Bas van der Veer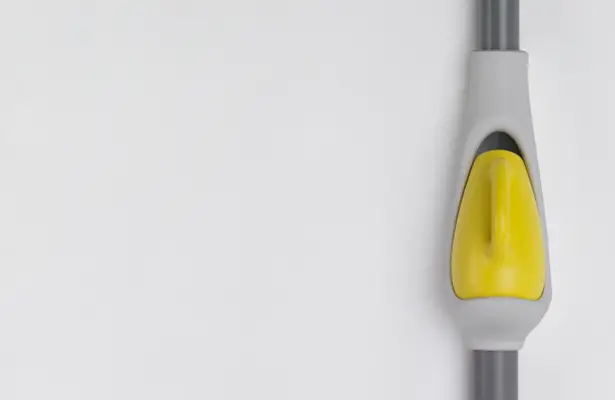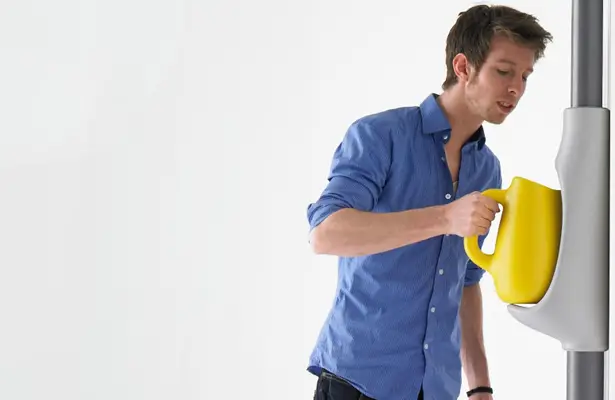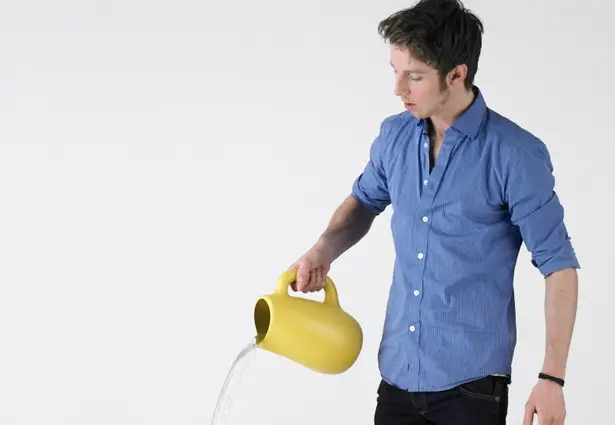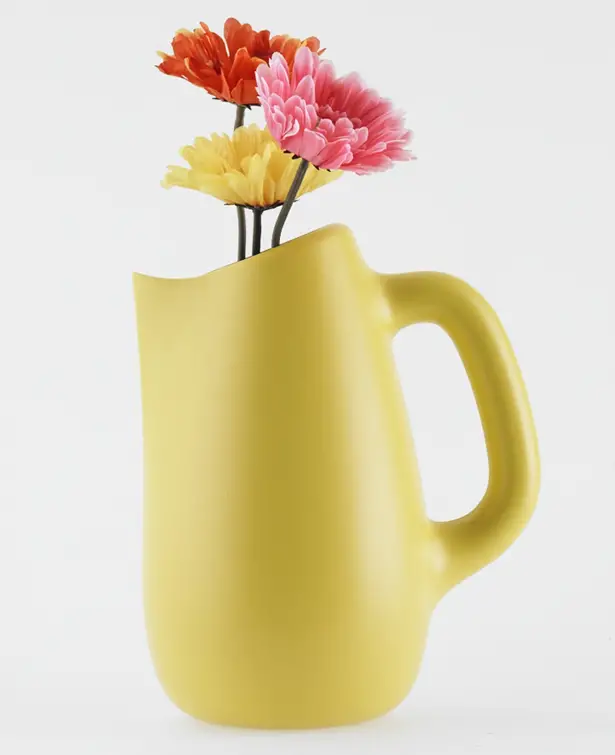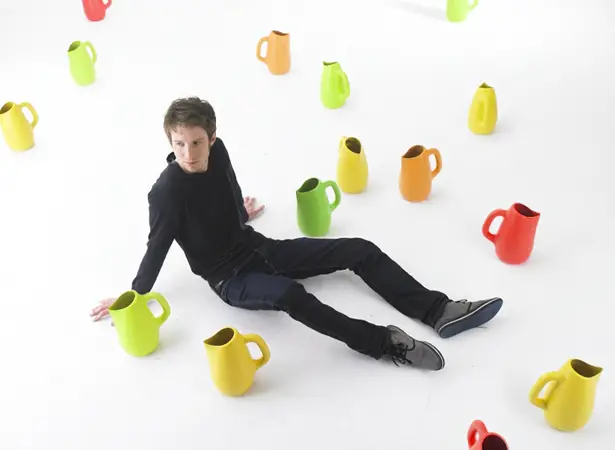 ---