X2 concept car is designed by Yeon-woo Seong, a Korean industrial designer with 4 years experience in automotive industry. This car has been designed with symmetric structure to offer some advantages especially when you are trapped in traffic congestion. Due to symmetric front and rear structure, it is possible for the driver to drive in any direction, anytime.
X2 concept car has been visualized for Shanghai in the future where due to its population growth that affects the traffic growth as well. Parking space will become limited and we have to think creatively to manipulate any available space to accommodate more cars. Therefore, the wheels are designed to enable X2 to rotate 360-degree in just one area. Inspired by 1958 Zundapp Janus, this electric car has been designed with 2 driver's seat, front and rear, it allows the driver to run this car in any wanted direction. It feels like having 2 cars.
Designer : Yeon-Wu Seong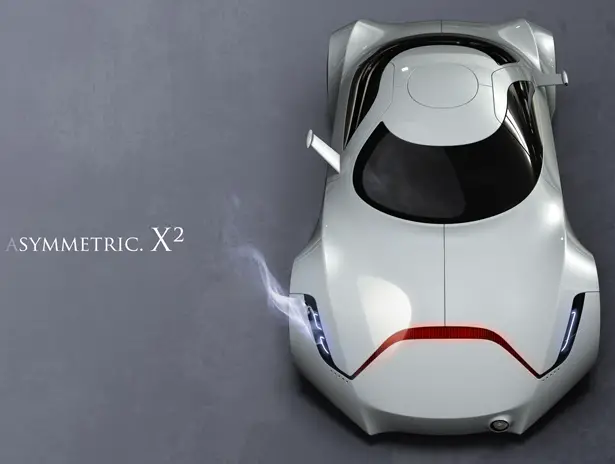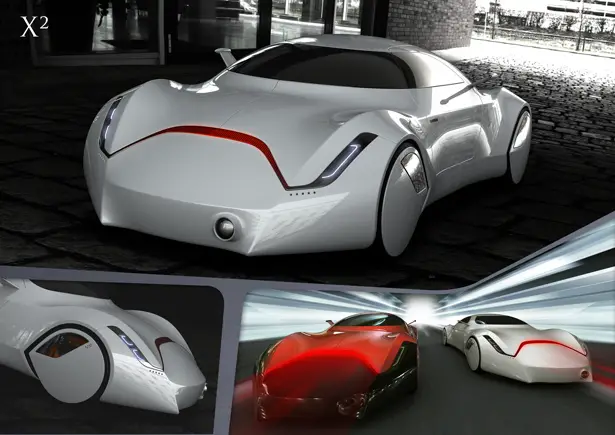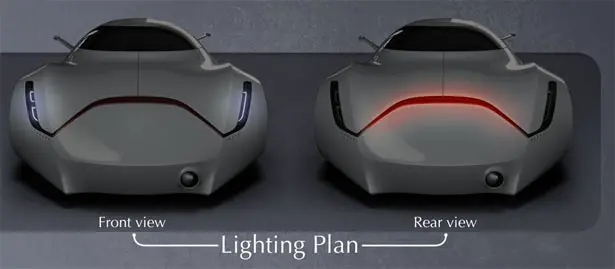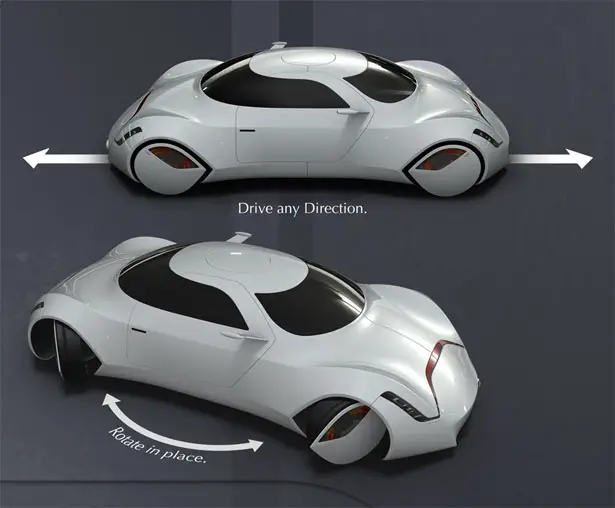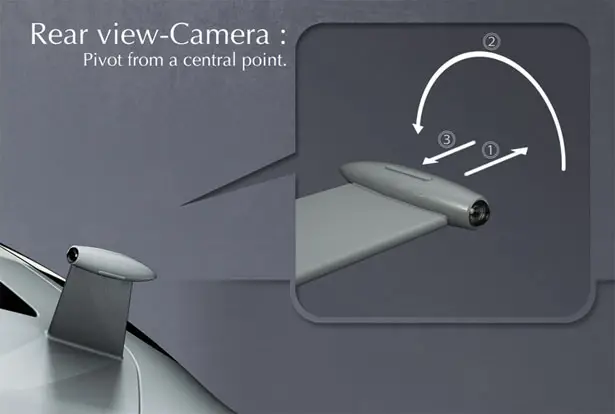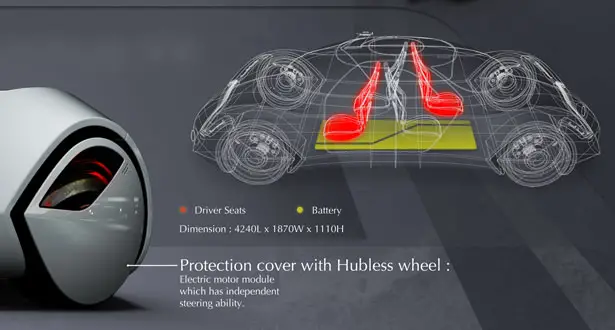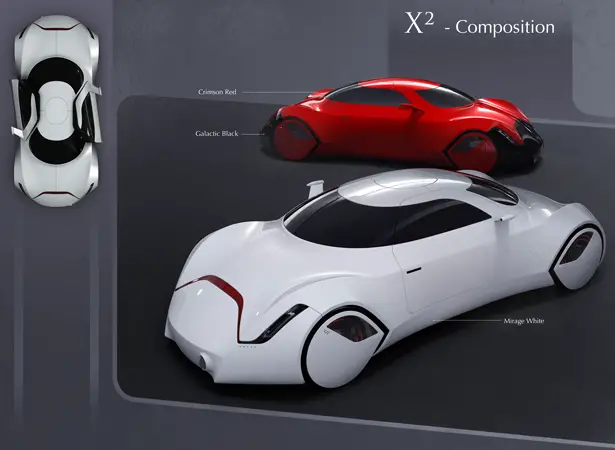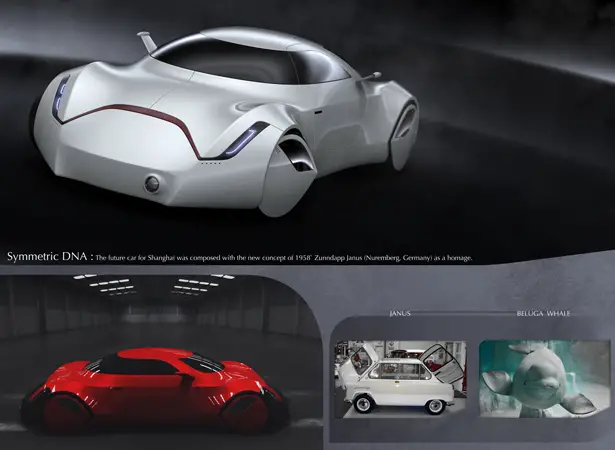 ---
How about the future homes having a dedicated room just for washers and dryers? Designed by Harsha Vardhan from New Delhi, India, this Alternative Clothes Cleaner is a conceptual washing machine which doubles up as a large seat. It has two modes of operation, active and passive, though both allow you to sit atop the unit. No detergent or water is required, as either — the inner chamber acts as a pressure washer and also cleans the clothes with ionized air which means no drying, too. So one unique way to conserve water when the same would be in less quantity.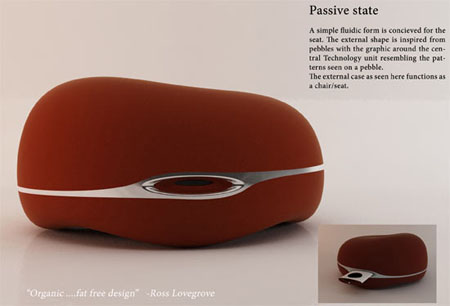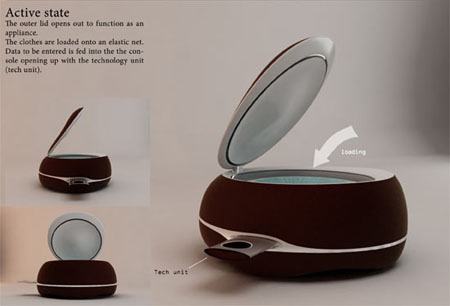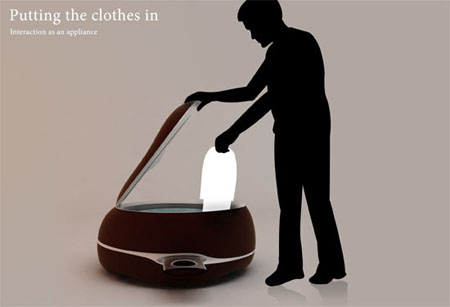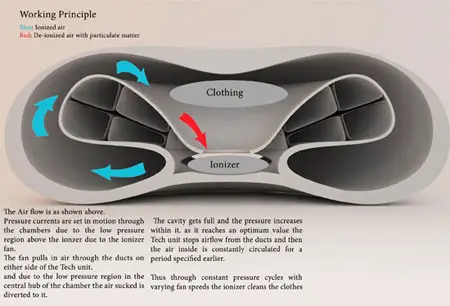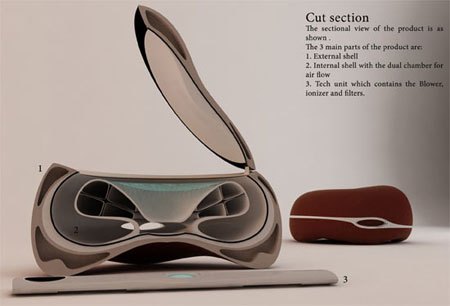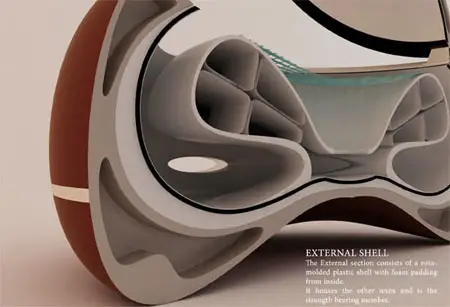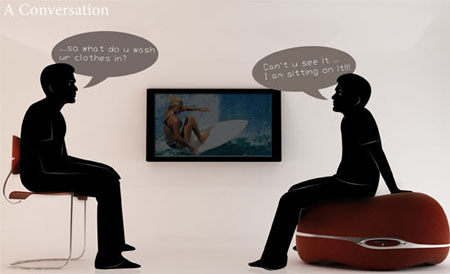 Designer : Harsha Vardhan via Dvice
---
The Vision EfficientDynamics is a concept vehicle for future by BMW which is a low carbon hybrid supercar aiming to achieve the premium end of the auto market with its fuel-efficient design. A three-cylinder turbodiesel engine is empowering this vehicle supported by a couple of electric motors. This car can go 0-100 kilometers per hour in just 4.8 seconds with a top speed of 250 kmph and consumes 3.76 liters of diesel per 100 kilometers. It features an electric mode for day to day use that can be charged through plug-in module. The vehicle stores the power it lithium polymer cells, allowing it to drive for roughly 50km on a single charge, which can be extended through its regenerative breaking system.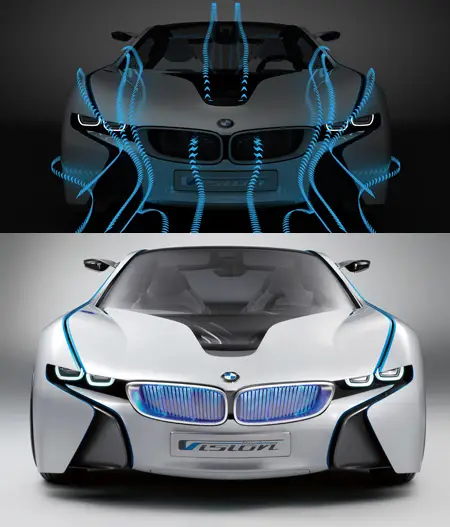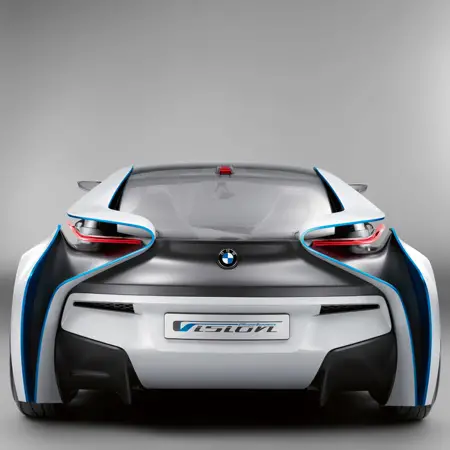 The sleek and smooth design of this car with a visage can easily call out for anyone's attention. It can house 4 people and natural materials have been utilized to design the interior. Both the drag coefficient and weight of the vehicle is optimized by redistributing and reducing the weight to maximize the energy efficiency and improve driving ability. Both the door and roof inserts become opaque as a final touch, which reduces the amount of glare coming to the vehicle.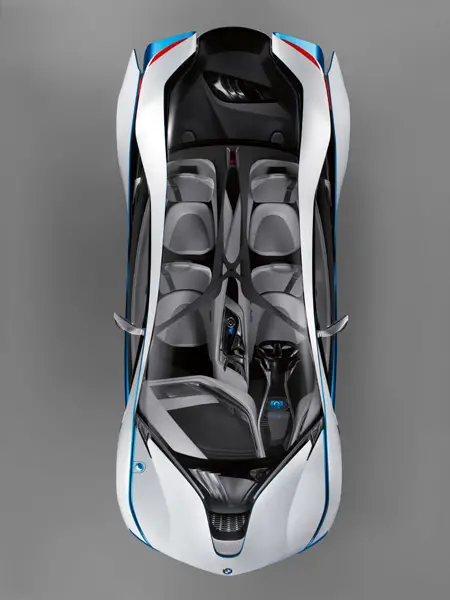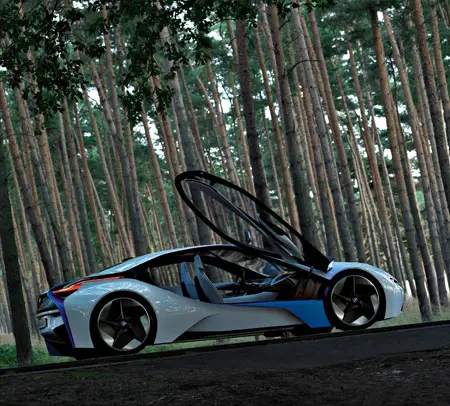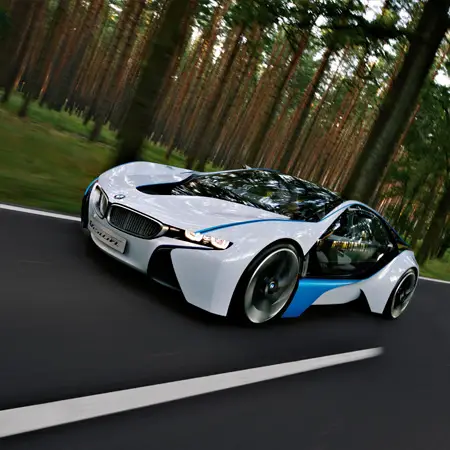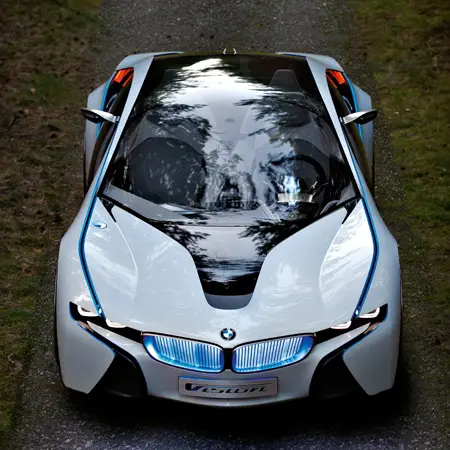 Designer : BMW via Inhabitat
---