Holographic Psychology device is certainly a modern medical device to help psychologist detect patient's neurological damage, if any. Our conventional neurological examination requires EEG to measure brain activity, this equipment contains all exams from the Halstead-Reitan Neuropsychological Battery and transforms them into holographic display to test various parts of brain. The feedback will be shown automatically in real-time for better and more accurate examination.
Designer : Yansel Herrea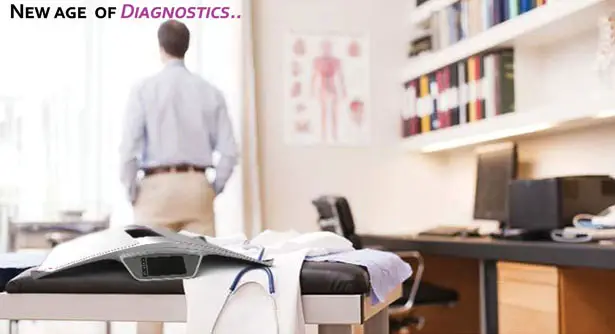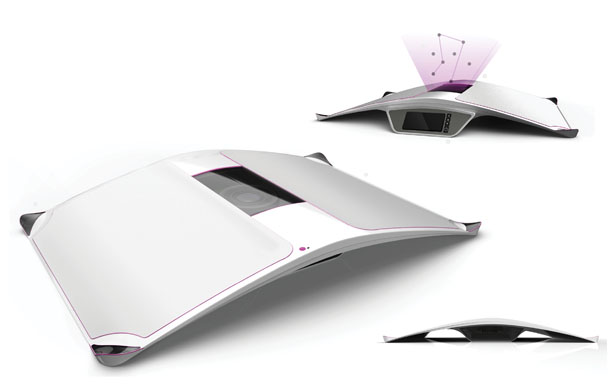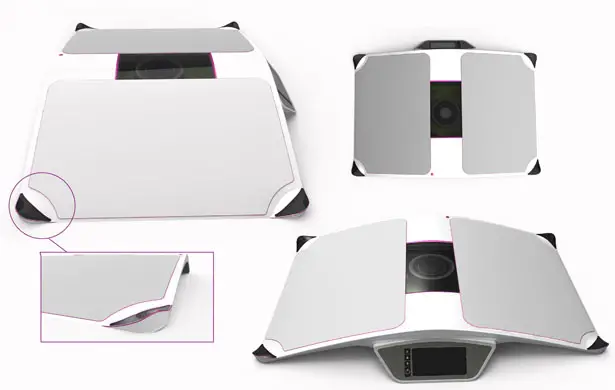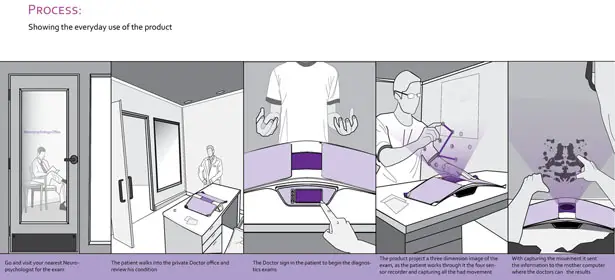 Click above image for bigger view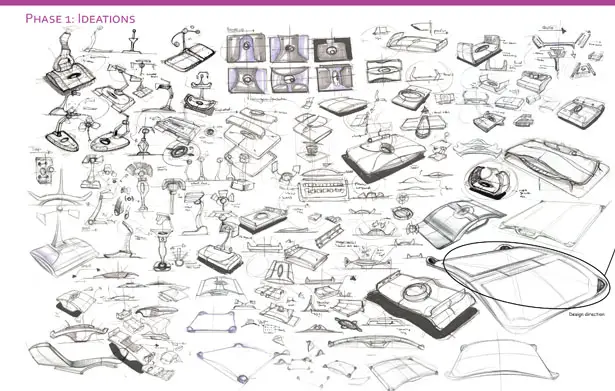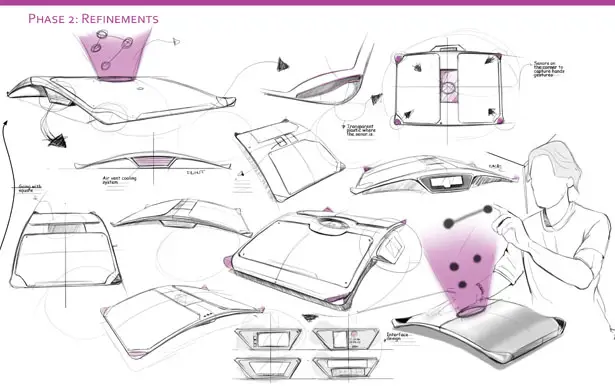 ---
Detroit Electric has revealed its striking concept sports car design called SP:01. It features pure electric 2-seater sports car, the company claims that this will be the world's fastest production electric sports car in 2015. It was revealed as a prototype at 2013 Shanghai Motor Show, the new design now has subtle update to further improve the car's aerodynamic performance.
One of striking element that attracts people's attention is the bold new fastback configuration, it replaces the prototype's flying buttresses on either side of the rear window. Using Computational Fluid Dynamics (CFD), the exterior body is optimized to create better airflow, thus, reducing turbulence for better performance and stability. That large sculptural rear wing as well as an under-body diffuser have been designed to reduce lift and improve downforce at higher speeds. The front air intake and outlet ducts on the bonnet are reshaped to provide better airflow to the HVAC system.
Designer : Detroit Electric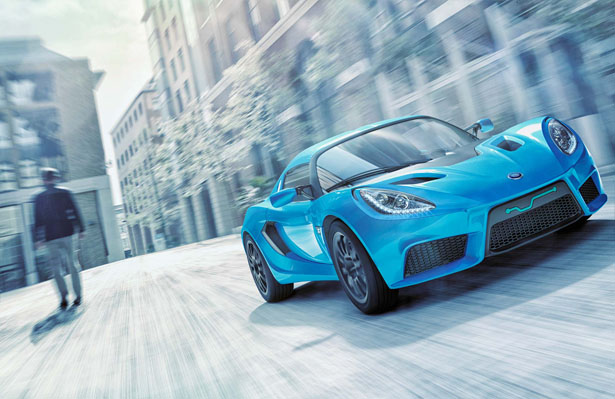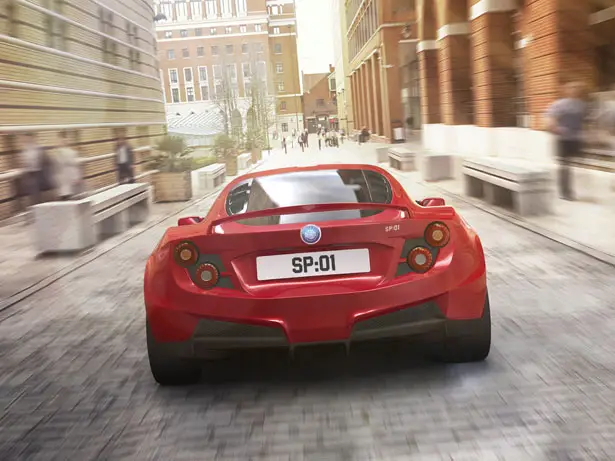 This car is powered by battery packs which is housed in protective composite casing as part as the vehicle's structure. It improves SP:01's torsional rigidity and provides an extremely robust barrier that protects those batteries from punctures in the event of accident. The high power motor is able to propel the car to an impressive 155mph or 249 km/h top speed, from 0 to 60mph time in just 3.7 seconds.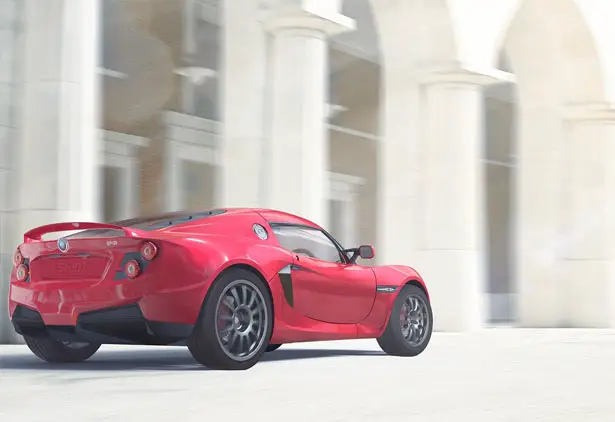 ---
Casio just released a new member in its freestyle digital camera: Casio EXILIM EX-FR10. This camera is the latest addition to the EXILIM family that features a modular construction, yes, it means you can easily separate 2 parts of the camera: the unit and the LCD equipped controller. You can take various kinds of shots including selfie or group shots easily.
Casio released EXILIM TR in 2011, a camera with ability to rotate the frame up to 360-degree along with 270-degree rotating display. This time, EX-FR10 advances the design based on approach used in TR series. This new camera design allows you to separate the controller body at the press of a button, it means you can actually have "freestyle shooting" of photos without having to hold the camera and press the shutter. You can easily fix the detached camera unit anywhere, allowing you to shoot photos from all, even weird angles. Setup the interval shooting function to enable automatic hands-free shooting of photos and videos, it uses low-energy consumption Bluetooth technology to connect the controller wirelessly to camera unit.
From : Casio [Buy It Here]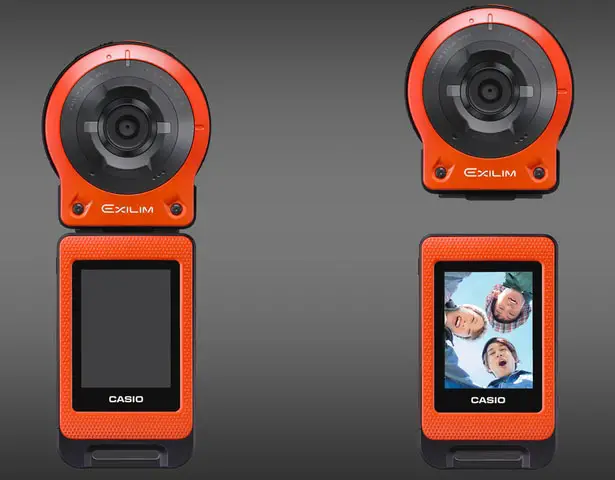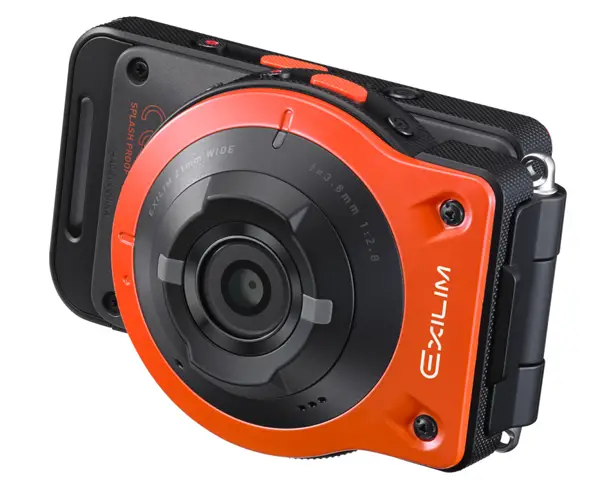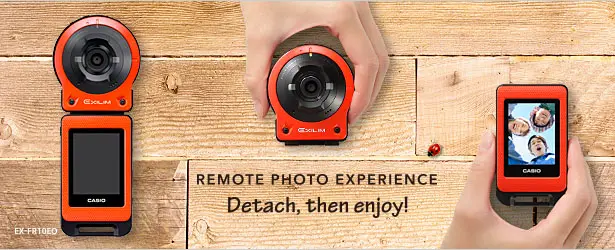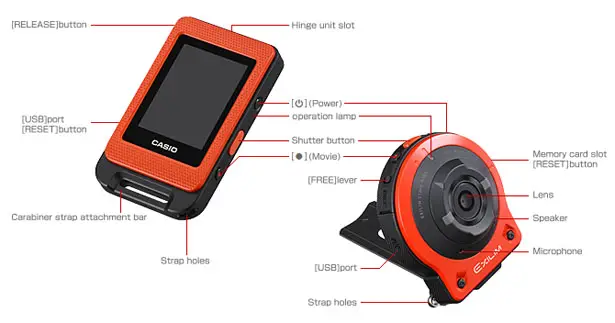 ---