Using soft materials, this Soft Phone concept is a finalist in Tancher Award 2008. The interface features its fabric material, to define the function modules by extrusion and fold. This soft phone concept is based on the fabric digital display technology, which will lead to a new experience in more flexible cell phone operation. Jian Qian says "The Bluetooth earphone buckled to the string can charge the phone by Electromagnetic Induction. The material of the interface is fabric while the one of clip and circle is silica gel, which makes the phone very soft and portable."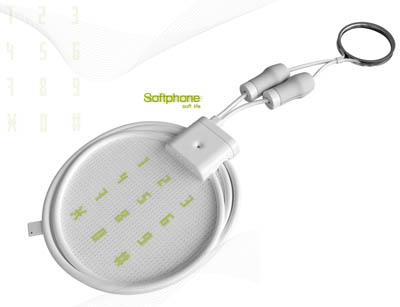 Different directions of extruding make different functions for the phone and the camera.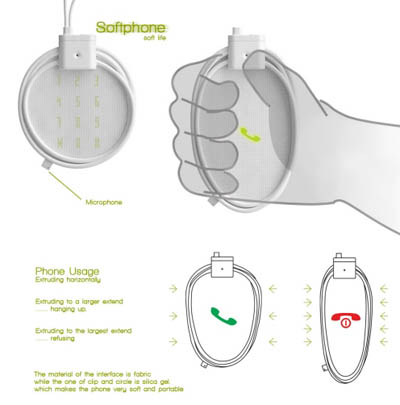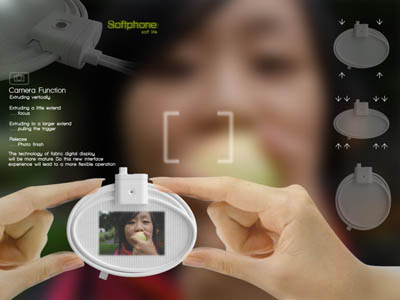 Camera Usage (Extruding vertically)
Extruding to a little extend: focus (take photos) ,
Extruding to a larger extend: pulling the trigger
Release: Photo finish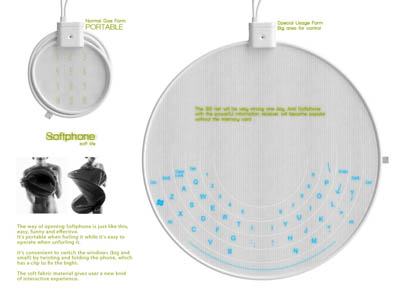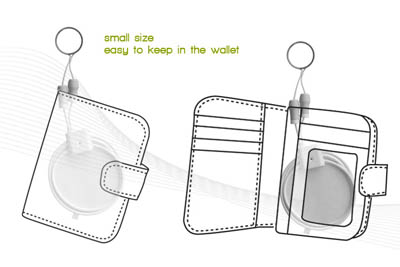 Designer : Jian Qian
---
Urban2+ Cargo Bike is one of Johanson3 urban bike range. It's a 3 wheels bike that offers a stable platform with front sitting system that allows your body movement acts as the tilting system. This model features stable electric folding bike which is especially designed for tall people who need to move swiftly with plenty of cargo, it is able to reach a speed up to 45km/h or 28mph. The maximum payload is 220kg or 485lb.
The tilting system is functioned with your feet, you need to position the weight of your body to one side or other, depending which direction you want to take. Even when you slide through the corner, this bike would move smoothly, it would require a lot of effort to get one of the rear wheels off the ground. The seat design allows you to sit or stand while riding this vehicle, doesn't matter what you wear, you will be able to ride this bike with maximum comfort and flexibility.
Designer : Johanson3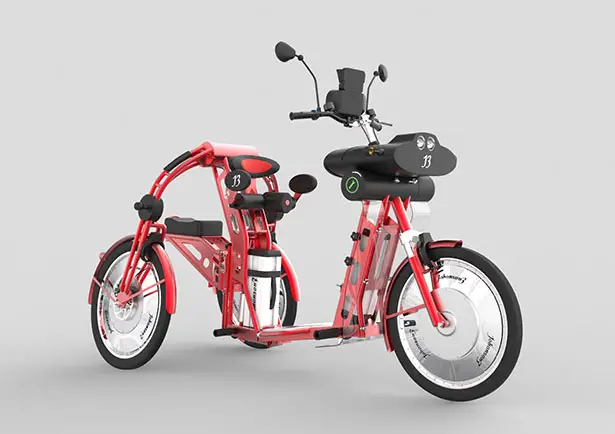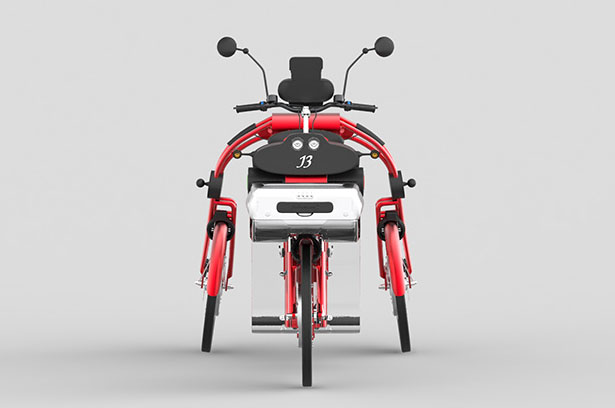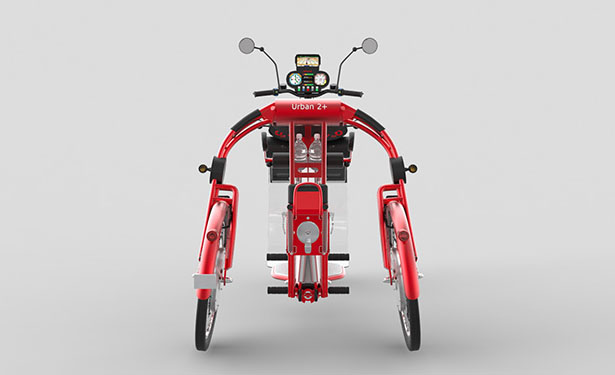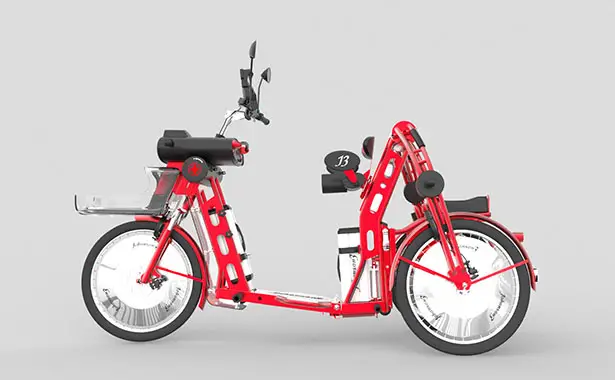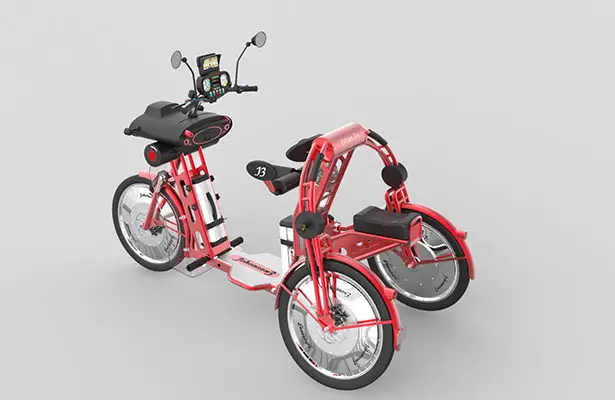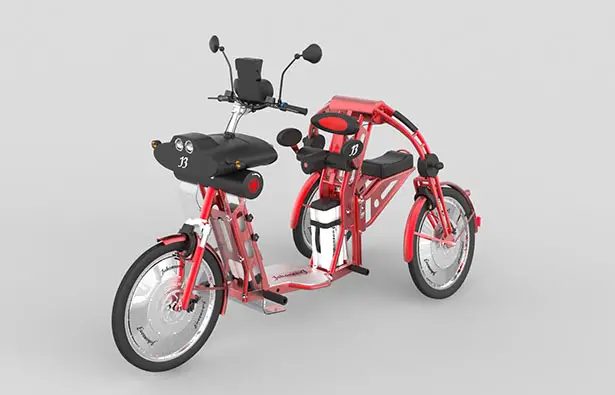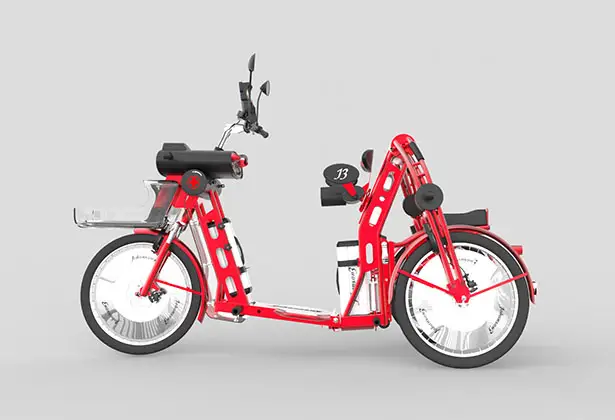 ---
Samsung has launched Samsung NX mini smart camera which the company claims to be the world's slimmest and lightest camera with interchangeable-lens. The stylish and compact design is accompanied by stunning image quality, making this an ideal gadget for great photography. The NFC and Wi-Fi features allow you to take beautiful shots and share them quickly and easily for friends and families to enjoy in real time.
In support of "selfie" trend, Samsung NX mini features 3-inch flip up touch display camera up to 180-degree to answer consumer demands. The wide angle lens and flip up display have been exclusively designed to address our current passion for selfies, capturing user's life in excellent photo quality. Weighing only 158g (body only) and its ultra slim design, making this camera can easily slip into any pocket or bag, capturing every moment on-the-go without any hassle. A solid metal body is combined with luxurious leatherette finish, making this camera gets the approval of design conscious shooters.
From : Samsung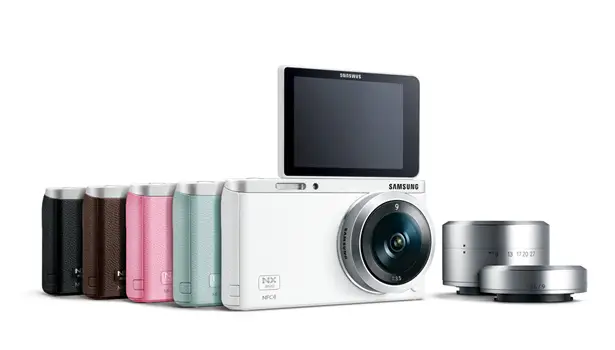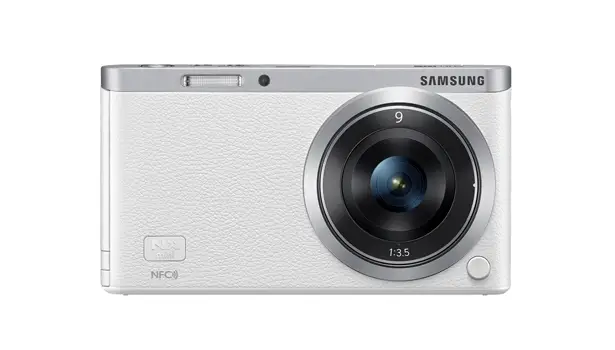 "Selfie" has shown its popularity across the world and it shows no sign of slowing down, Samsung tries to make "wefie" enters the game as photo taken in the same fashion as selfie but with 2 or more people. The powerful optical performance offers crisp, clear, high quality images and thanks to its 9mm wide angle lens and large 1-inch type 20.5MP BSI CMOS Sensor, you can capture high quality images of group shots (wefie) from an arm's length away.
Samsung NX mini comes with Wink shot feature, it makes hands-free way to capture the real you, let's face it, maintaining a pose while attempting to press the shutter release button when self-shooting can be tricky. This camera detects wink to take shot automatically after 2 seconds, no need to press any button.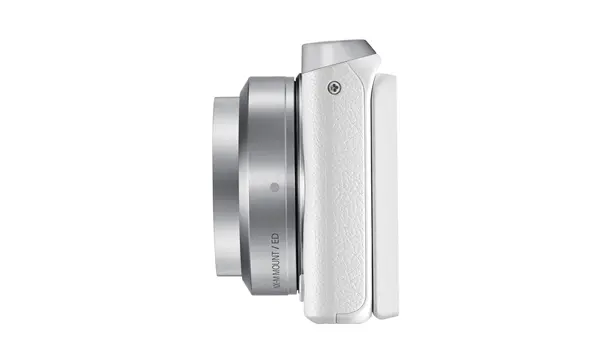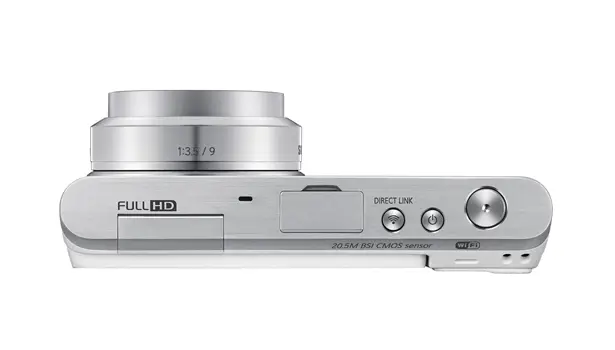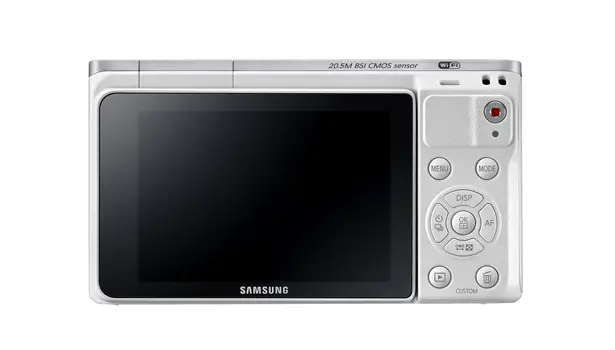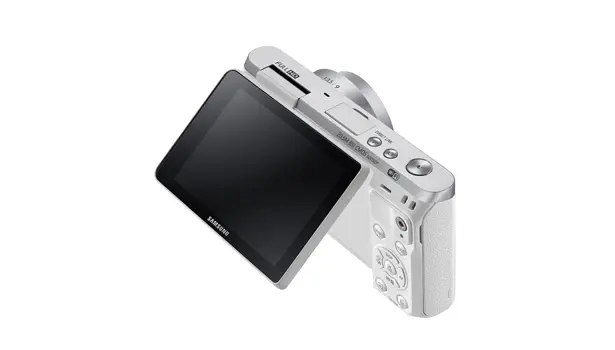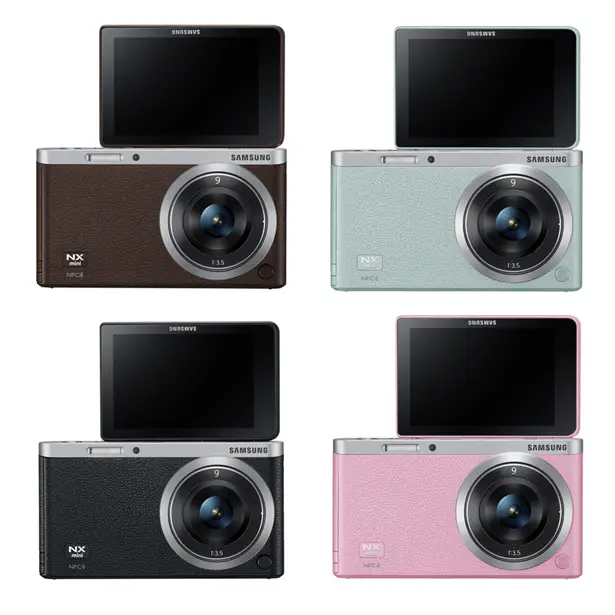 Samsung also introduced 3 NX mini lenses where each one is optimized for use with NX mini body: NX-M 9mm F3.5 ED lens (ultra-slim design and wide angle), NX-M 9-27mm F3.5-5.6 ED OIS lens (micro-compact zoom lens), and NX-M 17mm F1.8 OIS lens (for beautiful bokeh effect). Samsung NX mini smart camera is available in 5 different colors: white, pink, brown, mint green, and black.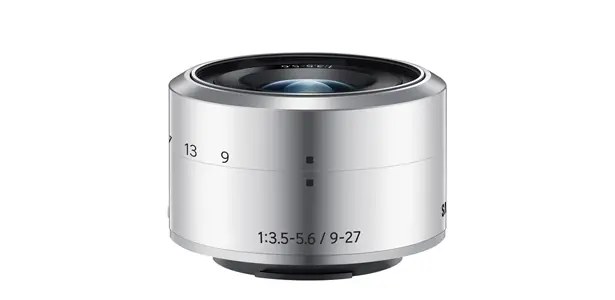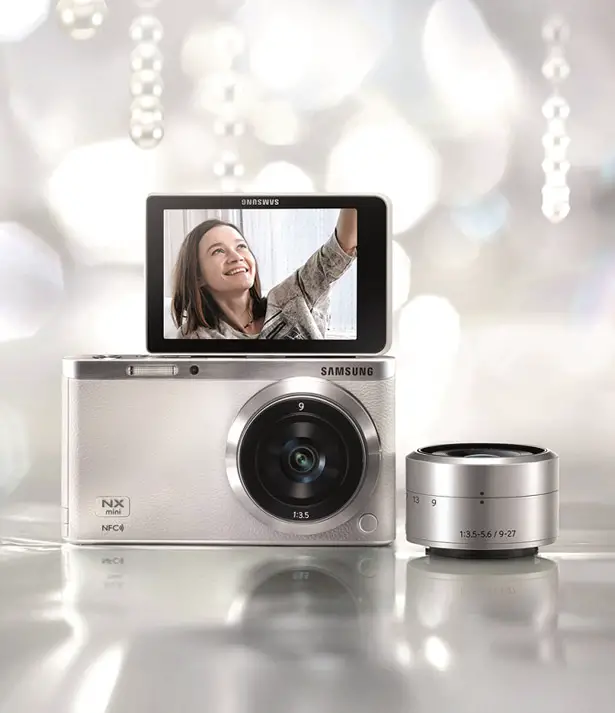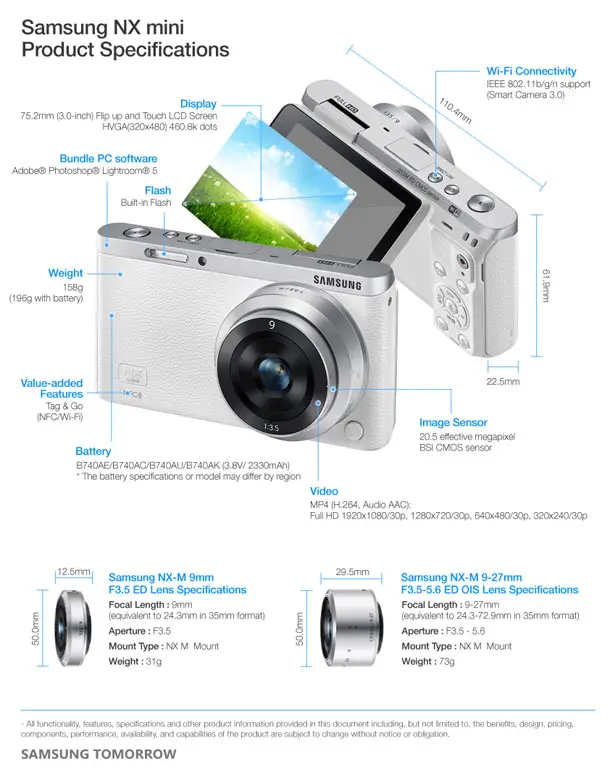 ---