Rubicona is a multi-function kitchen designed by Amar Cudic from Bosnia. This product is the combination of several components that are independent from each other and can be used as per user's requirements. There are 6 different elements in each level where you can keep fresh fruits or vegetables. Each storage element is opened from front side in the shape of a cut and contains a function of air movement which allows food to stay fresh. You can rotate each level to 360 degrees and this will enable user to take food without moving. The color and overall design of this product is quite impressive and also make cooking more interesting and exciting for everyone.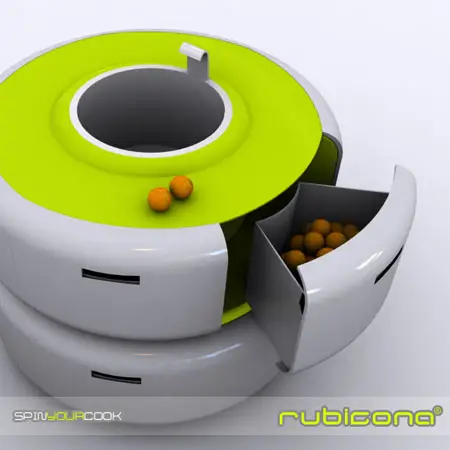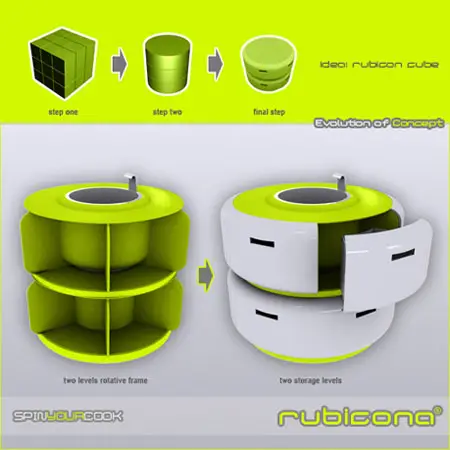 Amar description :
Rubicona is designed as a multi-function kitchen which is combined from different components that are independent from each other and that can be used depending on the user's request. Starting point for the kitchen was Rubicon square, which has evaluated and taken its current shape. Characteristics of Rubicona is that it is combined from different components (flat cook, sink for vegetables and fruits etc.) and each is combined from two levels of storages with 6 elements in each level, which enables to keep different kinds of fresh food (fruits and vegetables), so they are not mixed, and each keeps its own aroma and freshness. Each storage element has an opening from front side in the shape of a cut which works as a hook to open and also has a function of air circulation which enables food to stay fresh. Each level can be rotated for 360 degrees and that enables taking food without moving, no matter from which level! With the aid of rotating elements, cooking with more than one person at the same time is possible, whereby cooking becomes more interesting and more exciting.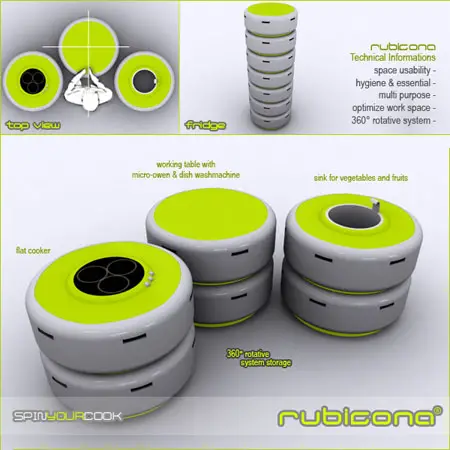 Designer : Amar Cudic
---
Sequoia Studio has released 2 new furniture designs : Bahia and Yu. Bahia, designed by Nicolas Melan, is a sunbath for outdoor use. Its structure is made of white Corian®, as the supporting foot which is filled with concrete. Bahia's cushions have loose and washable covers made of Dralon®, filled with latex foam and available in different colors and original graphics. Yu, designed by Pascal Bardel, is an outdoor/indoor chair. Its structure is made of cast in one piece white polyethylene. Its cushion has a loose and washable cover made of cotton and is available in four colors: deep red, green apple, pearl gray and pink. It's simple and minimalist. If you don't like sophisticated design, then these new products might be perfect choice for you.
Bahia Design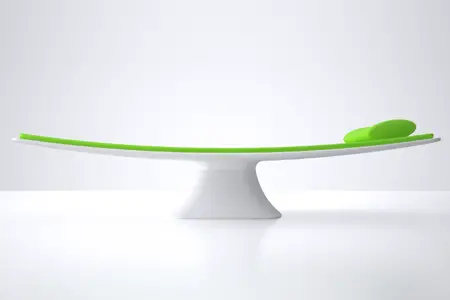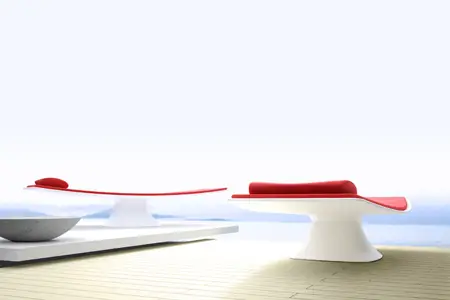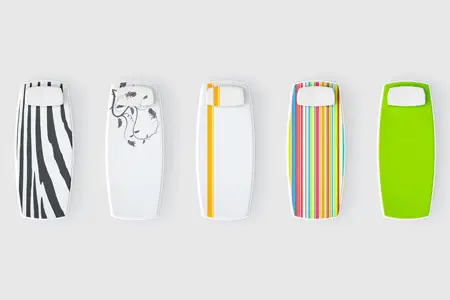 Yu Design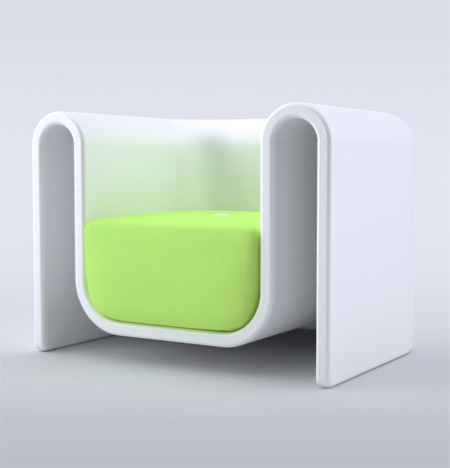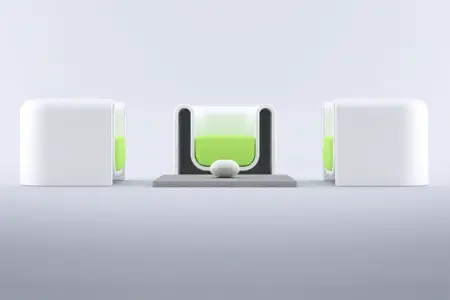 Designer : Nicolas Melan and Pascal Bardel
---
Level is a concept cooler with the capability of keeping the level of contents inside even when traveling through an uneven surface. The product features self-leveling handlebars that tilt up and down in order to eliminate the required lifting and lowering action when carrying it over a rough surface, such as stairs. The base of the cooler is slightly weighted in comparison with other parts and has active dividers that help placing the content evenly.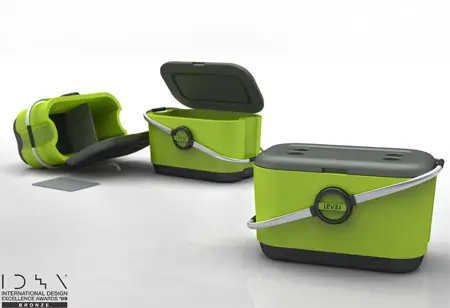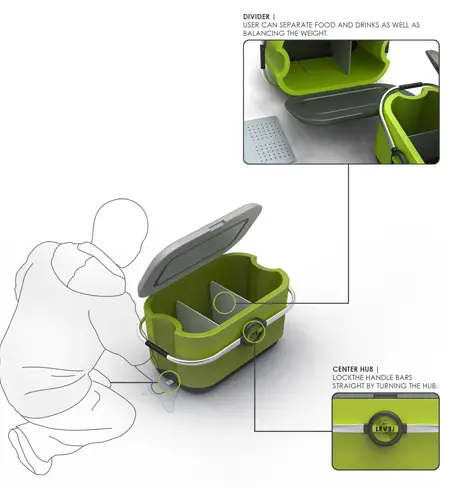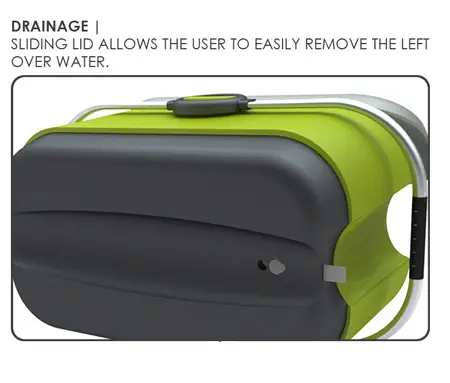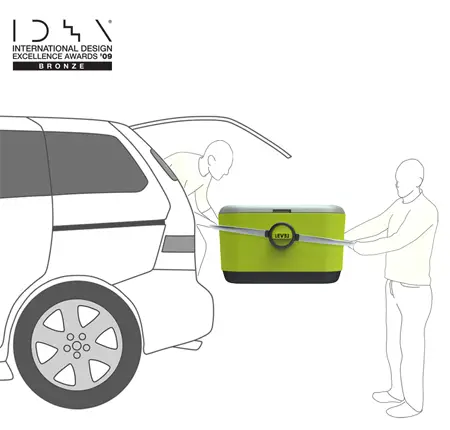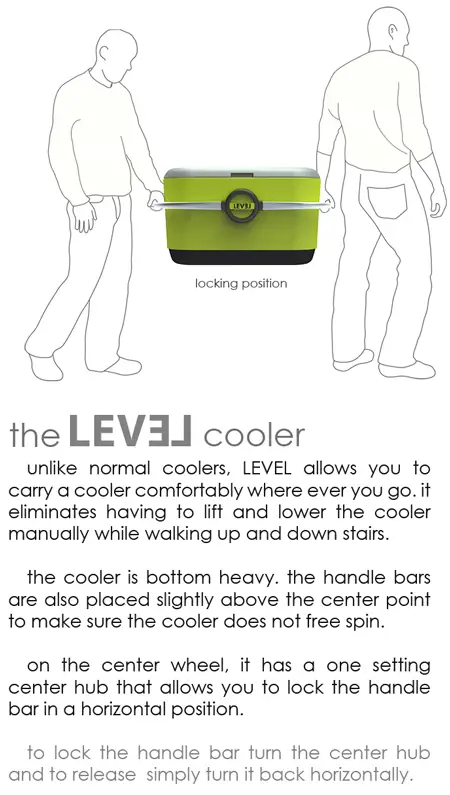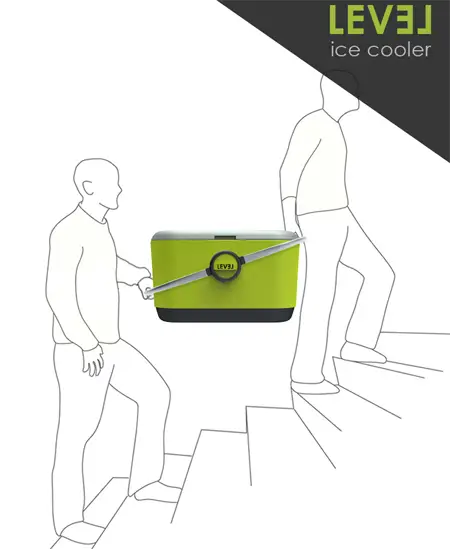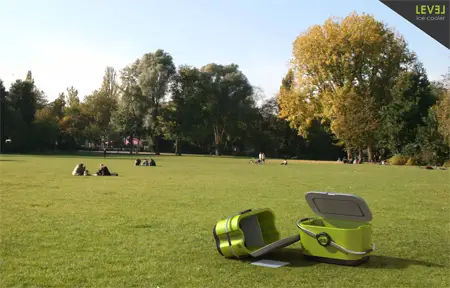 Designer : Byron Lee
---