Honda RA-X is the latest concept sportscar inspired by the beginning of motorsport competition during the 60s and hence was named as RA similar with the first F1 cars in distinctive white and yellow colors. This two-seater concept car comprises MR engine and back transmission with a capacity of over 350 hp, while the position of the exhaust pipes positively reminds the RA300 F1. The design features innovative smooth crossing lines in the surface that forms a theoretical X. The car's engine can be seen through a glass and predominates at the back side of the engine vent with optical technology-led groups forming a triangular shape. The inlets are merged with optical groups on the front and the dimensions of the car are: length 4050 x height 1163 x 1940 Wide.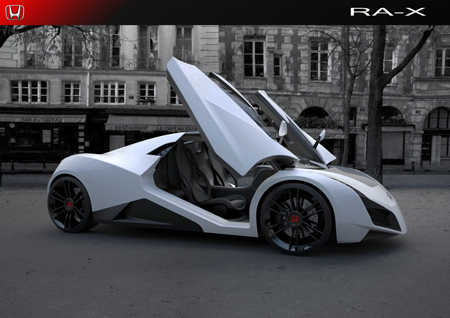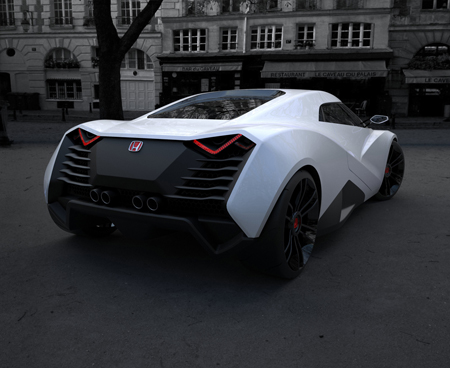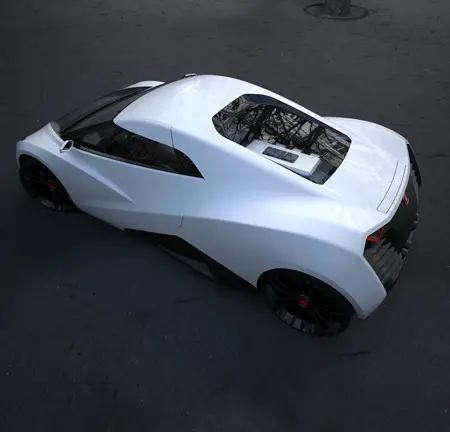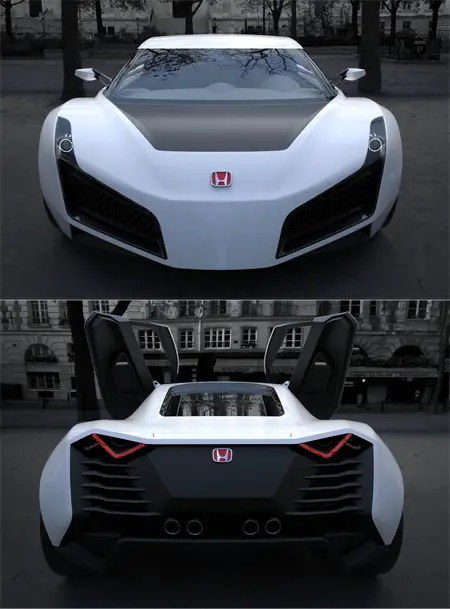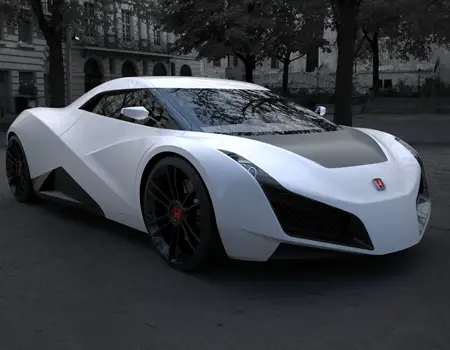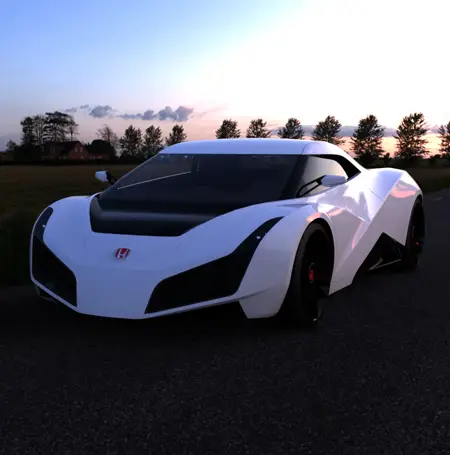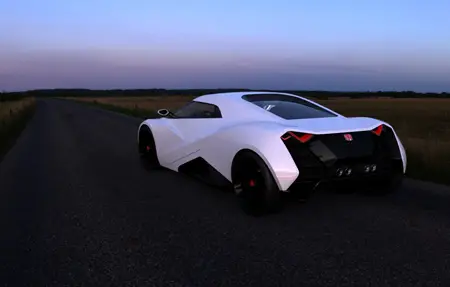 Designer : Xuacu Pérez Quesada
---
Dry and Clean is a concept towel dryer to ensure your wet towel dry and clean, free from smell and bacteria. It uses ultraviolet (UV) light to disinfects your damp towel, making it soft and fluffy. The miniature turbine works as the main power to release hot air with adjustable temperature towards the towel and dry it pretty fast.
Designer : PureDesign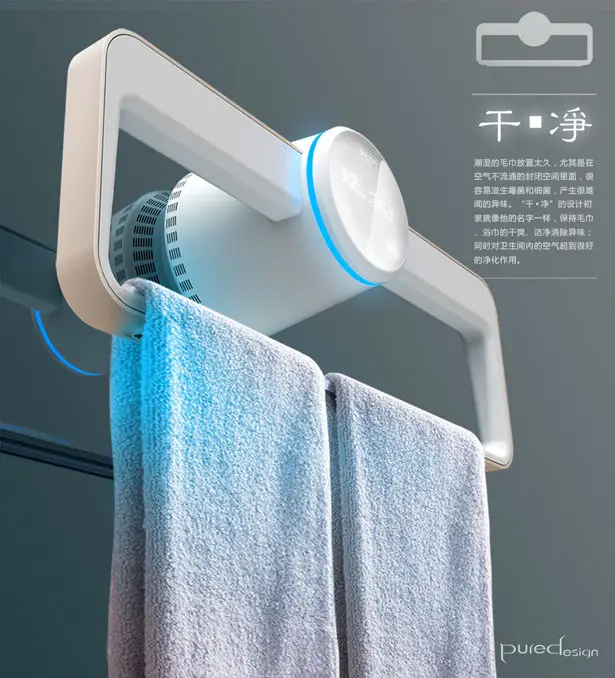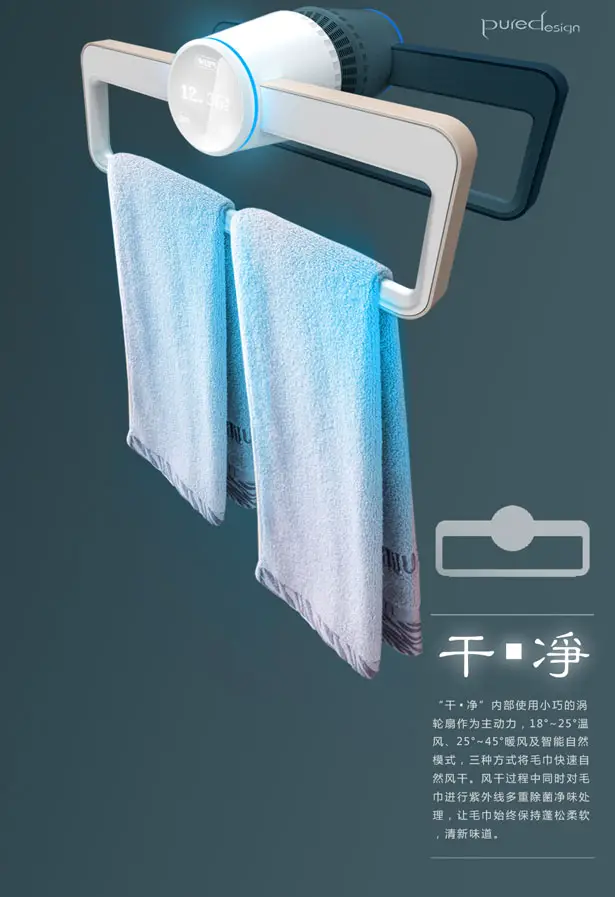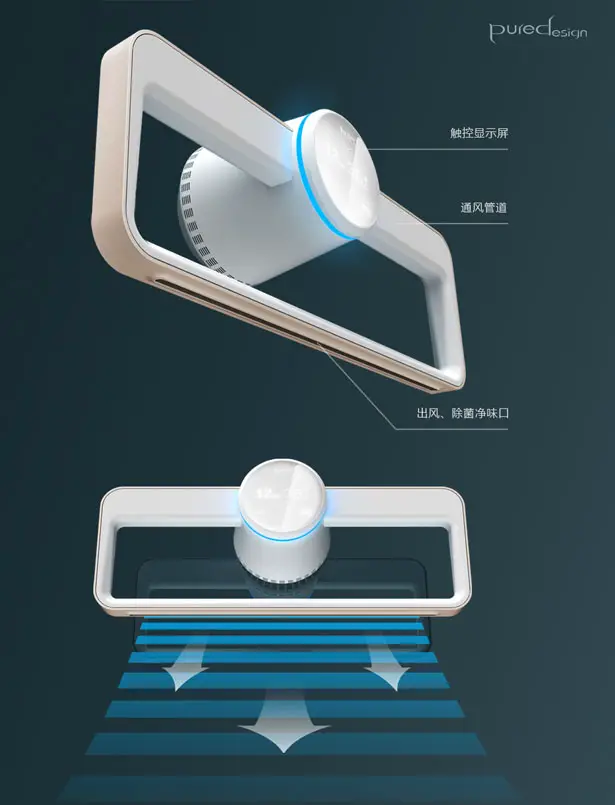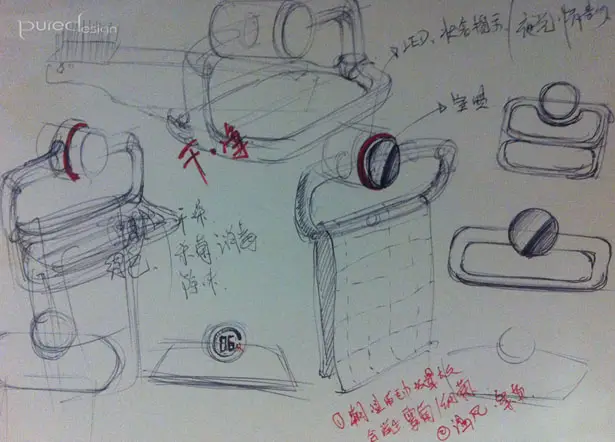 ---
Moon Orbiter tourbillon watch is the latest MOON-DNA collection from Romain Jerome, it incorporates metal from Apollo 11 spacecraft and moon dust. Romain Jerome has been known for including exotic materials in its watch collection, so, it's not surprising to know this model also presents you with exceptional model, a unique 3D architecture. This watch dimensions are 49mm wide x 45mm long x 20mm thick, pretty generous size and it screams sci-fi within every inch of its body. The rectangular shape is combined with numerous custom shaped sapphire crystals, black alligator leather strap with pin buckle fastening, so elegant and sophisticated. Every detail of this watch has been designed to highlight the flying tourbillon located at 9 o'clock, the left hand side of the dial.
You will find your self staring at the timepiece and be amazed by the complexity of the movement. Available in only 25-piece, this watch horological originality and complexity is light years away from traditional watchmaking.
Designer : Romain Jerome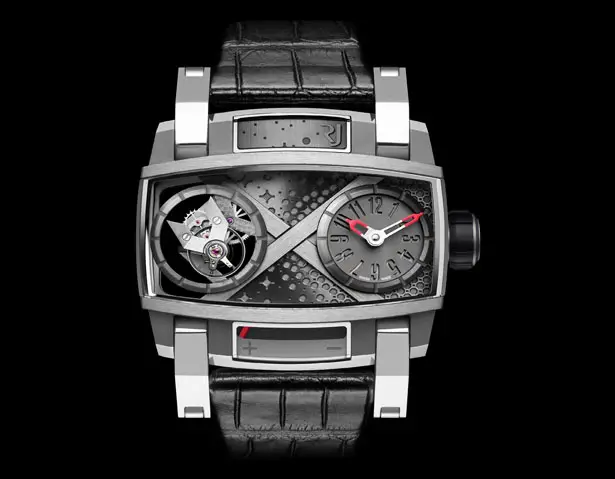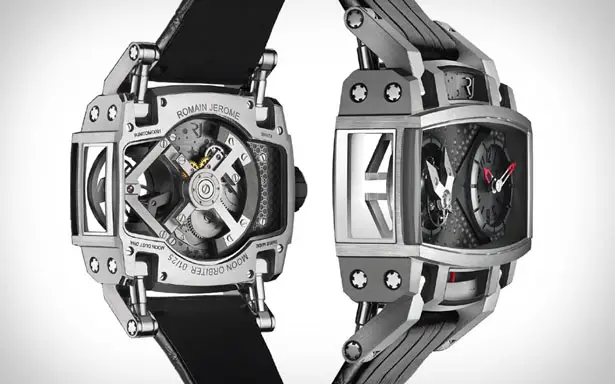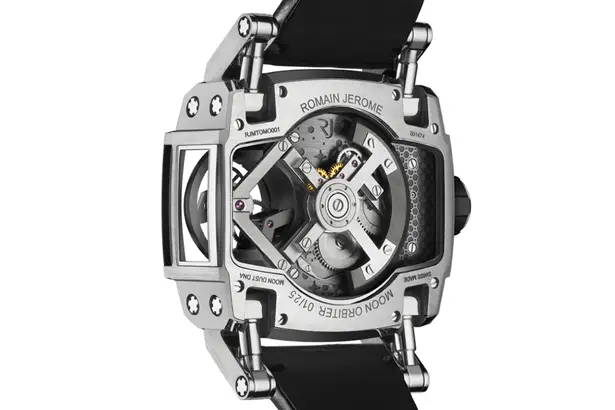 ---