For those who love listening to music while working, it can be pretty difficult to have the ear bud in place oftentimes. To clear off the trouble, Benjamin Lotte, an industrial designer has come up with an excellent piece of headphone, the Headbanger. These unique headphones work great for athletes, keeping the head phones firmly held to the user's head and do not fall off with each jump. Athletes usually don't sit in a place, but wander about to warm up for their sports. This handy headband would form a perfect companion during warm up and keeps the tracks playing without having to worry about it falling off the head.
Headbands are gaining immense popularity in today's world where hip-hop culture dominates the present fashion world. Available in various customizable color schemes, athletes can match a scheme with their workout attire. This awe-inspiring headband comes with an added feature, meaning it can be customized with similar accent pieces. With no compromise to the sound quality, the Headbanger would give a stylish look to the wearer and beat up other models with its unparalleled performance.
Designer : Benjamin Lotte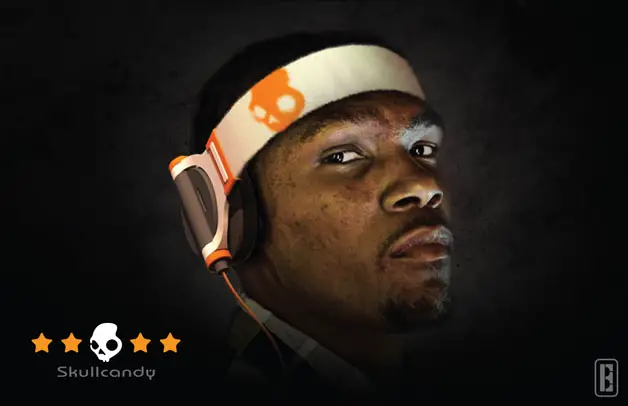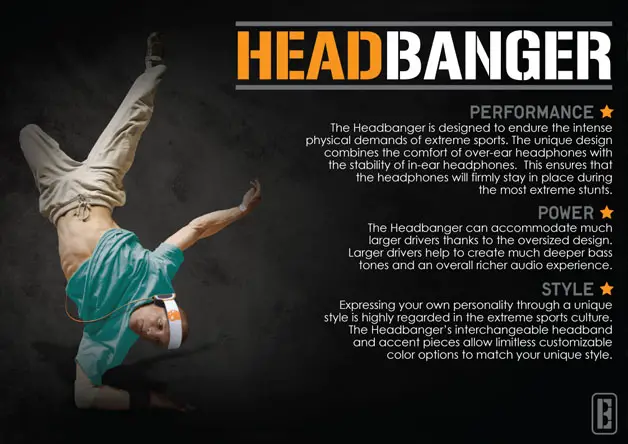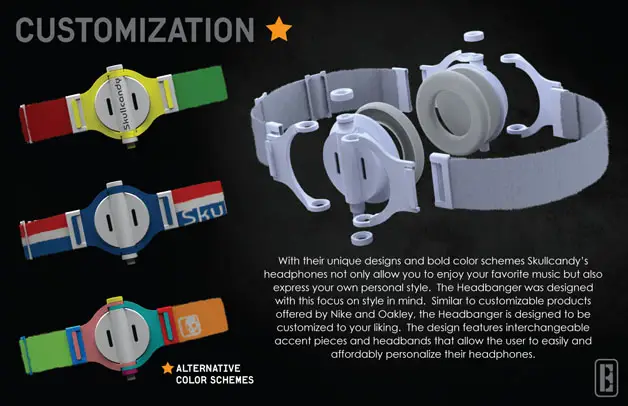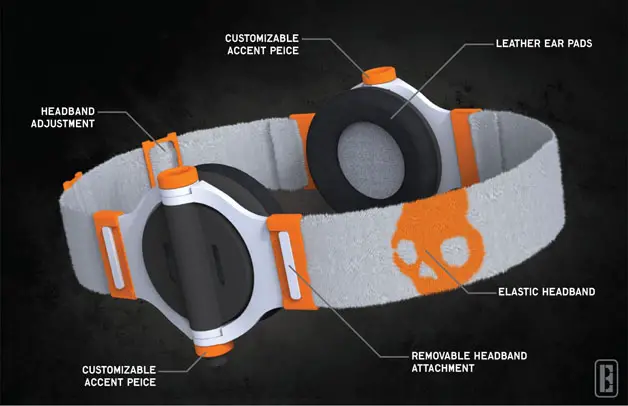 ---
Just for your information before you say "No" to this new Audi Snook concept, Audi Snook has won the Michelin Challenge Design Award 2008 at the Detroit Autoshow 2008. Designed by Tilmann Schlootz, German designer, this Snook concept is original and agile personal mobility vehicle that rides on a sphere.
Take a look at the multi-directional engine which consists of a sphere-wheel and enables the driver to navigate and steer the auto-stabilized cain in every direction. You'll feel new driving experience, Audi Snook offers new maneuvers, fun driving, and satisfying the needs of future urban mobility.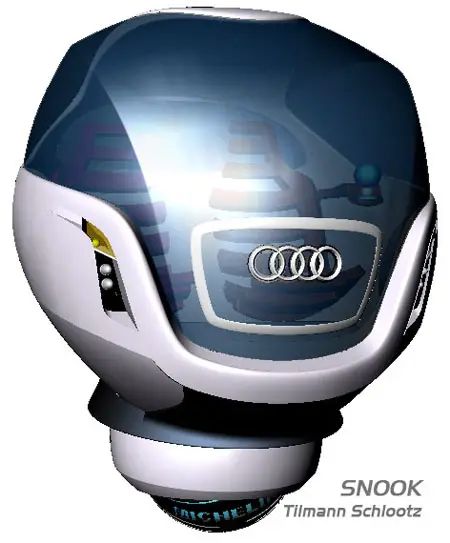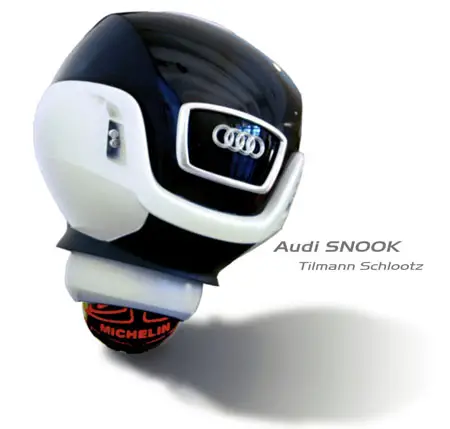 Tilmann Schlootz describes his project: "The Magic Egg of Columbus, or better, two billard balls standing on each other: this icon is my origin on the way of reducing the hardware demands of physical mobility to the minimum.
One point touching the ground, the inverse pendulum in motion. Agility through instability, controlled by artificial intelligence – that is my formal issue."
The concept model and designer Tilmann Schlootz will be present at the "Hannover Fair" (21-25 April 2008).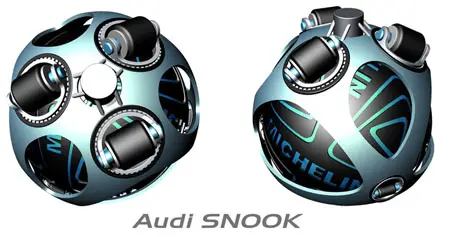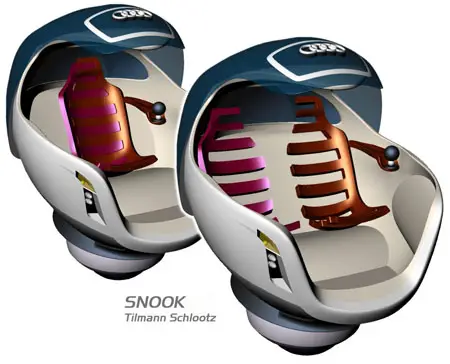 Designer : Tilmann Schlootz
---
The window refrigerator concept features 5 different cabinets to store different items, which may not sound much extraordinary; it offers the opportunity to see what is stored inside a cabinet before opening it. With a simple touch, the particular door will transform into transparent glass from opaque glass by letting the electricity pass through the magic glass and automatically turns smoothly around, which not only makes it convenient to find an item, but also saves a lot of energy. Moreover, the ergonomic design of the refrigerator makes it more notable and enhances the décor of any home interior.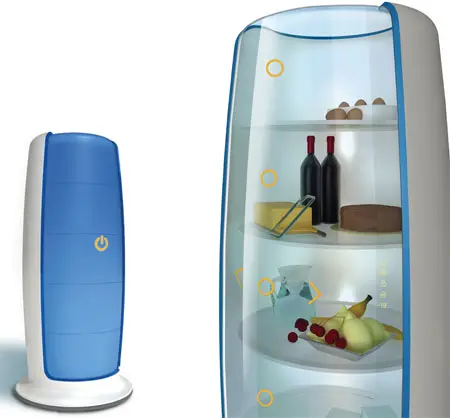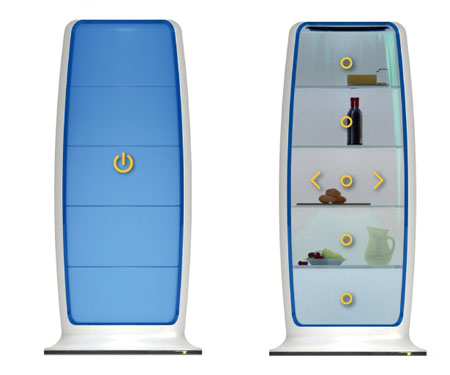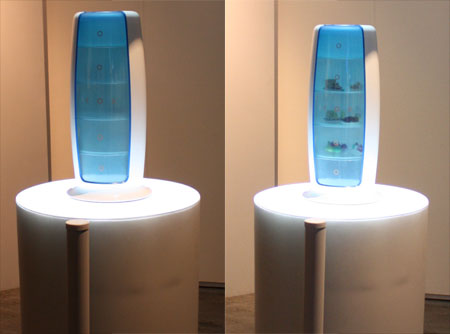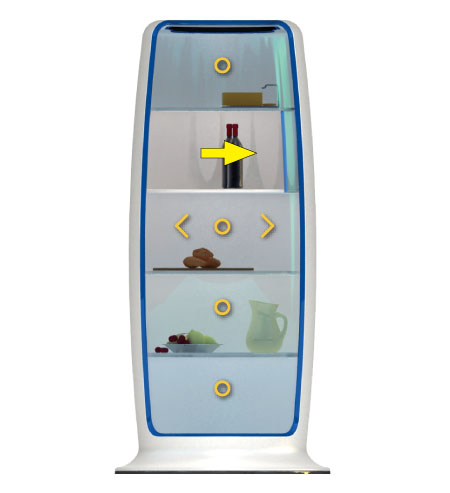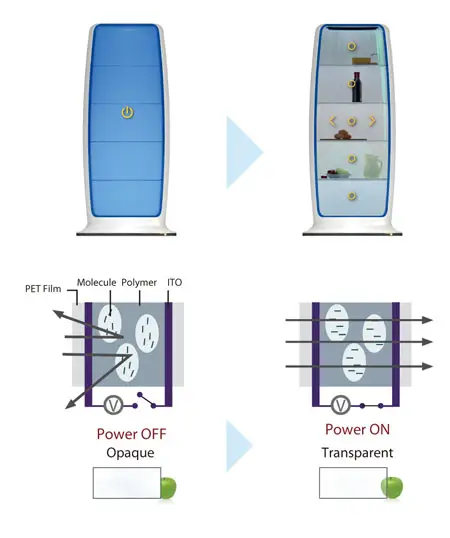 Designer : Yoonjung Kim and Jongrok Lee
---