Are you aware that even your foot can be helpful in providing power to water pumps? The concept of "Human Pump" designed by an innovative designer named Gunwook Nam uses kinetic energy created by human foot traffic to power the system of water pumps. Different pumps are interlaced into an architectural construction which is used for main walking routes by people. When people walk, the structure would store the energy and further uses this energy to pump water to the surface. This concept promotes building with sustainable and reusable materials. Let's see how far this design can be used in reality.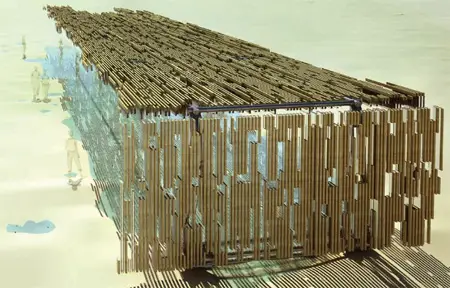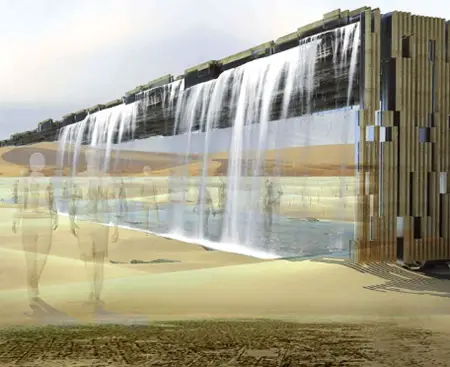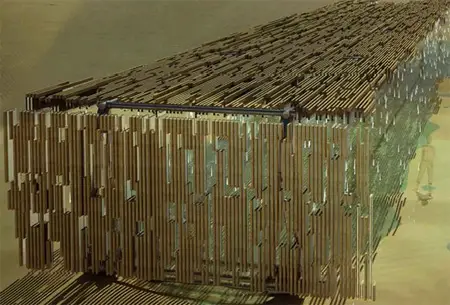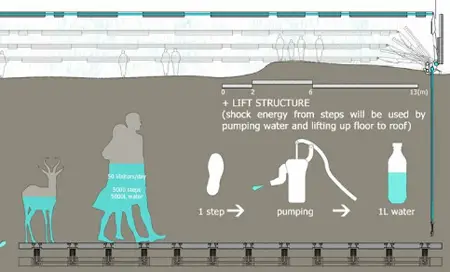 Designer : Gunwook Nam via IGreenSpot
---
The product initializes a self washing and sanitizing era of toilet. Like the washing machine and the dish washer Kirei cleans its bowl itself. This maintains the bathroom environment healthy. The structure comprises of a lid, sterilamp, seat, bowl, tank and self washing system. The self washing system is remote controlled. It ensures silent flushing, thorough rinsing and efficient use of energy. The seat is detachable and has a time indicator. The main target of the sterilamp is to keep the seat under the lamp. The lid has automatic open and close mechanism and has a 180 degree reflective diffuser. The tank has frosted glass wall and organic decalc filtration. The components are detachable and this Kirei Toilet can be used in hospitals, luxury hotels and restaurants.
Designer : Hirotaka Mac Matsui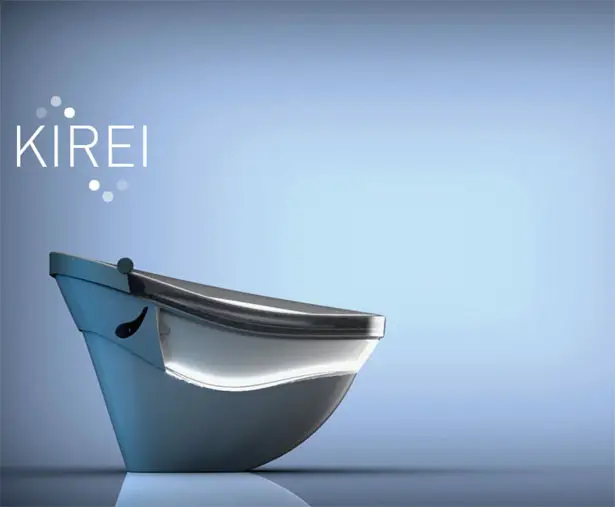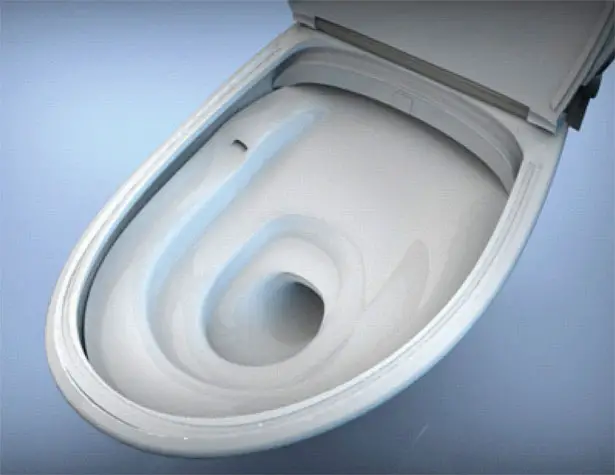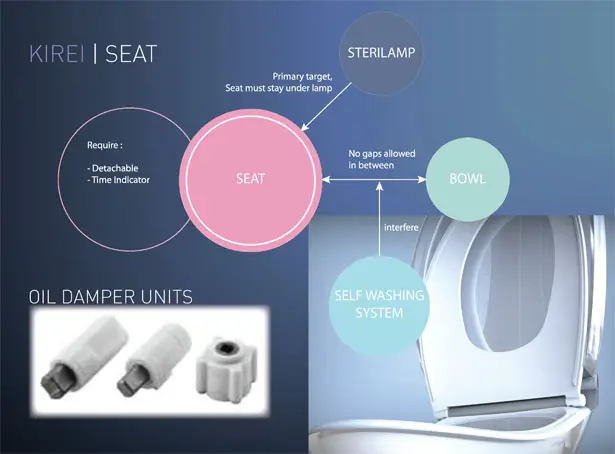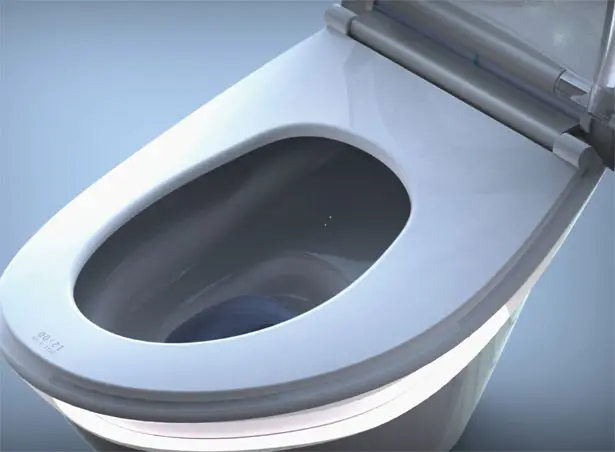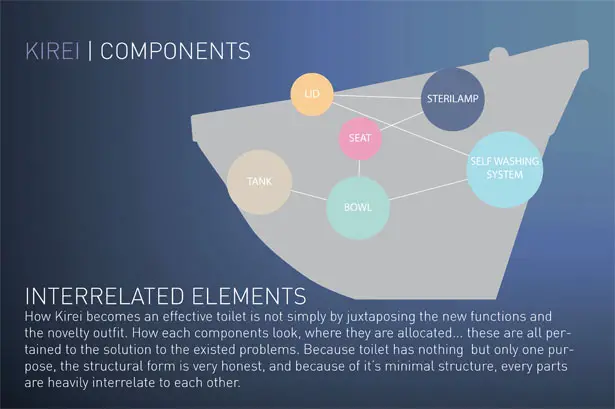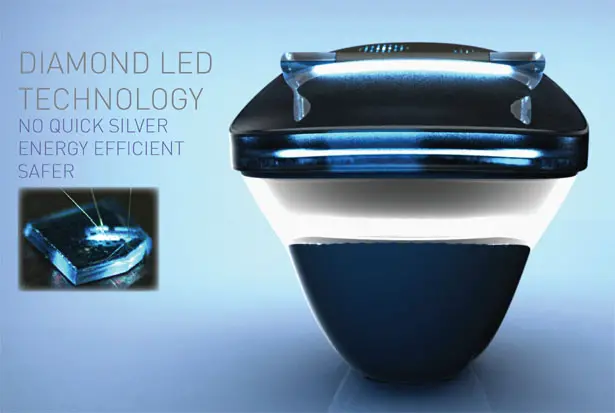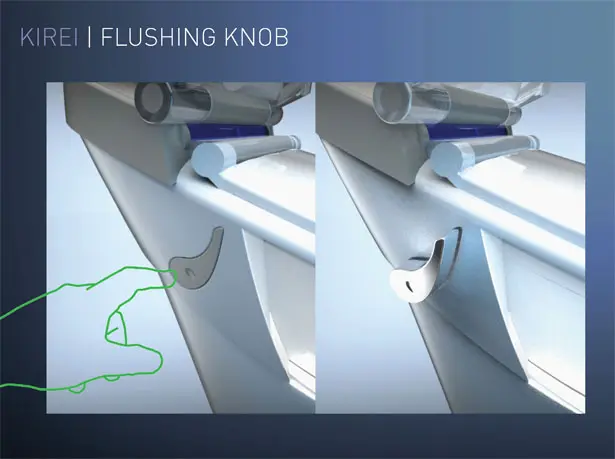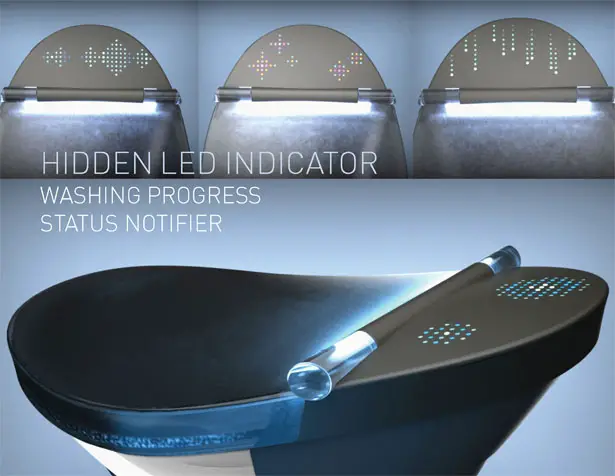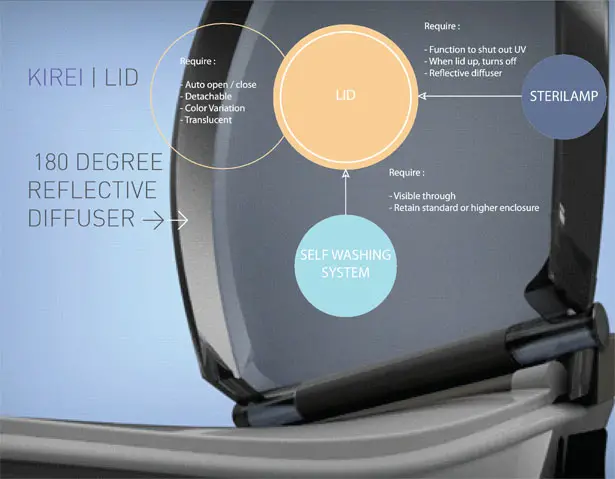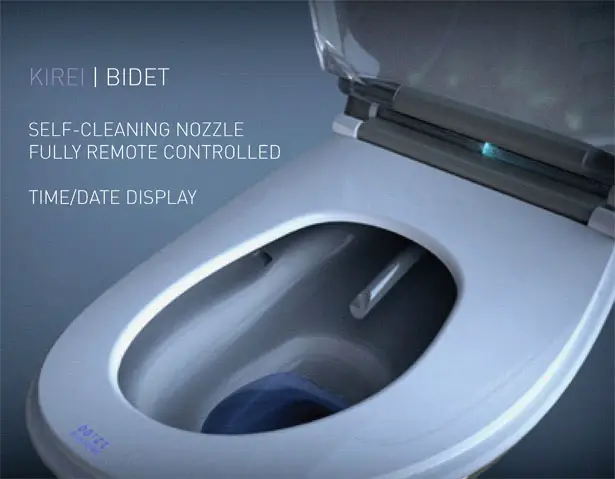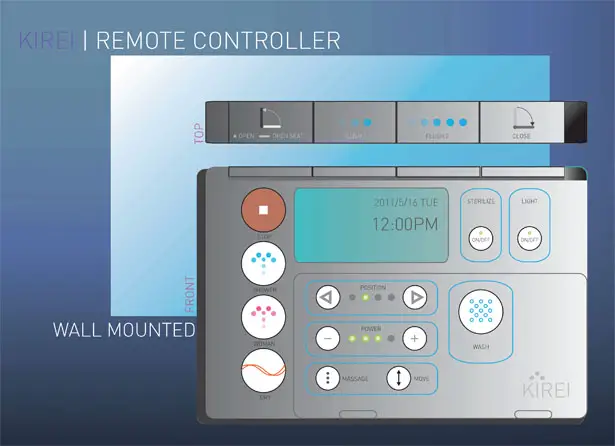 ---
Nokia E97 is a concept design by Fabien Nauroy, shows an incredible thought and a stylish phone. This concept phone has a complete keyboard in an AZERTY layout and there is a small LCD display above the keyboard. This envelop like design aims to set a limit between professional and personal life. The included leather case contains a second pocket to hold an additional screen. The parcel post like packaging of this phone has made it even more attractive and the best part of this concept phone is the futuristic pull-out LED display that can be used as a storage device and can create and share files or pictures.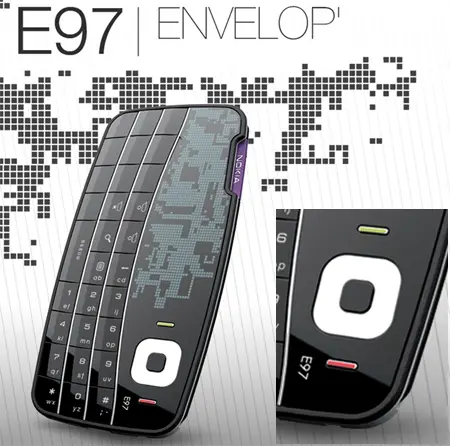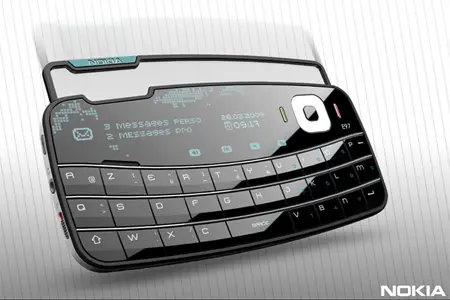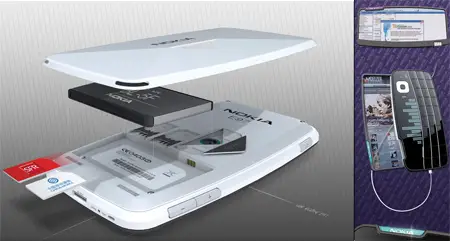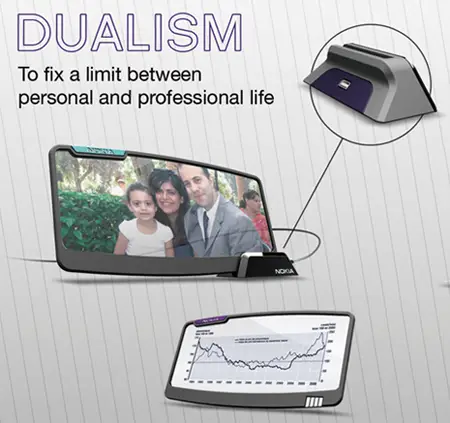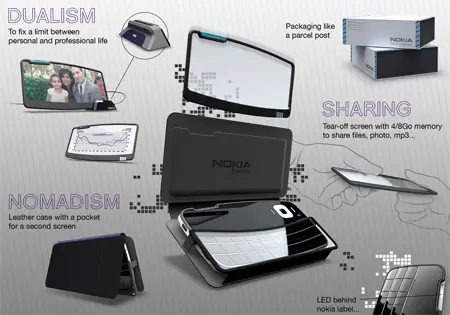 Designer : Fabien Nauroy
---