Moon Orbiter tourbillon watch is the latest MOON-DNA collection from Romain Jerome, it incorporates metal from Apollo 11 spacecraft and moon dust. Romain Jerome has been known for including exotic materials in its watch collection, so, it's not surprising to know this model also presents you with exceptional model, a unique 3D architecture. This watch dimensions are 49mm wide x 45mm long x 20mm thick, pretty generous size and it screams sci-fi within every inch of its body. The rectangular shape is combined with numerous custom shaped sapphire crystals, black alligator leather strap with pin buckle fastening, so elegant and sophisticated. Every detail of this watch has been designed to highlight the flying tourbillon located at 9 o'clock, the left hand side of the dial.
You will find your self staring at the timepiece and be amazed by the complexity of the movement. Available in only 25-piece, this watch horological originality and complexity is light years away from traditional watchmaking.
Designer : Romain Jerome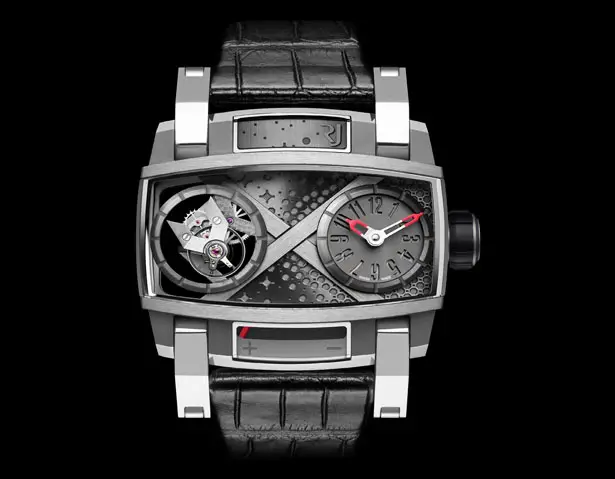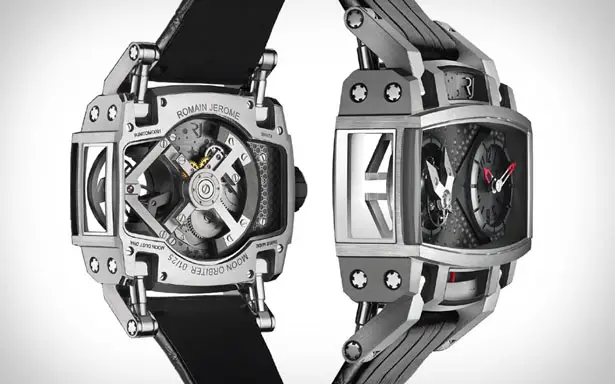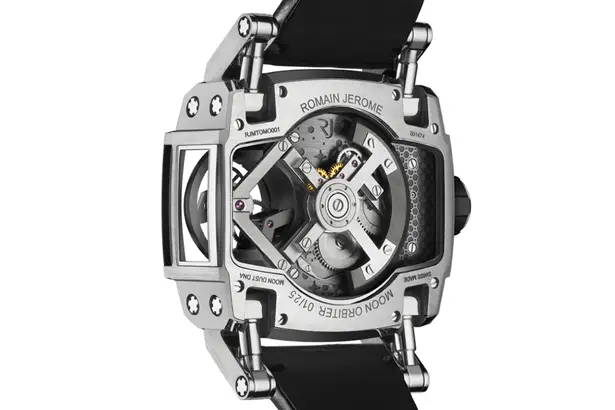 ---
After cella pods, we want to introduce you to Microgarden. It's a design submission from Tomorrow Machine, a Swedish design studio that has partnered up with INFARM, a Berlin based indoor farming start up. Together, they have developed unique indoor growing kit to enable any of you to grow your own microgreens at home. Urban gardening is becoming more popular due to our increase consumption of locally grown food, with this kit, you can create a self-contained greenhouse even in limited space.
Microgarden kit comes with a reusable and renewable sheet of plastic which can be folded to contain the plants. The material used here is made of transparent seaweed based agar-agar gel as the growing medium, it creates a self contained garden or in simple words, you don't need to water the microgreens. The plants roots absorb moisture from the gel, and due to its transparent cover, you get to checkout the growing process every time you want, from the sprout of seeds to the roots growth.
Designer : Tomorrow Machine for INFARM [Pre-Order]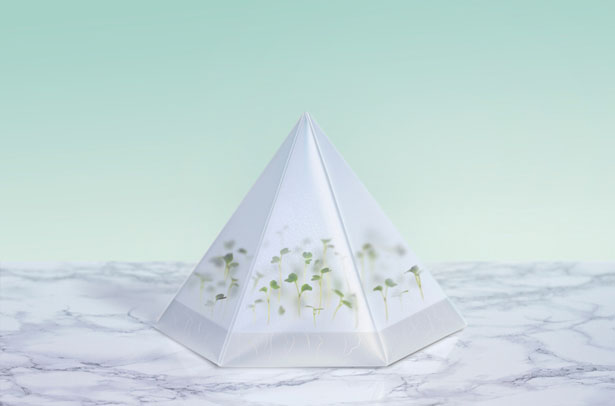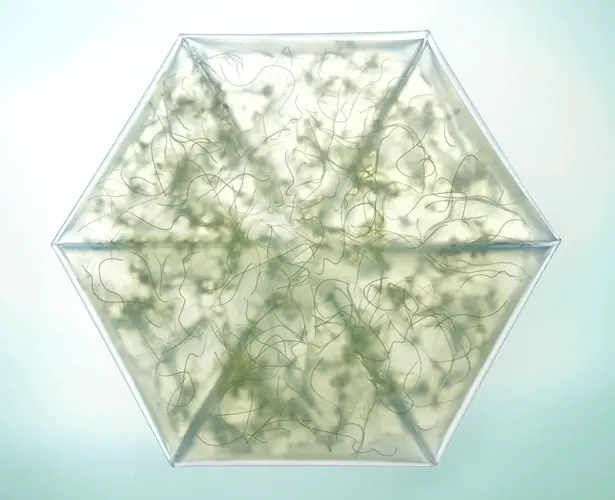 The company explains that their goal is to change the way we grow greens from our home, it's the next generation of urban farming where the result is a mix between a serving bowl and a greenhouse. You can cut the agar-agar gel into 6 slices of living greens, in this way, you can choose which slice to put on the table to serve from. It's like having healthy and fresh finger food on the table.
Microgarden kit consists of 3 main items: a foldable greenhouse, organic seeds, and of course agar-agar powder. You can start by folding the greenhouse, boil some water and mix in the agar-agar powder. Pour the mix onto the open greenhouse, now, you can sprinkle the organic seeds and close the garden. In just 5-14 days, you can witness your microgreens growth. At this moment, the company is running a crowdfunding to bring this concept into production. You can help here.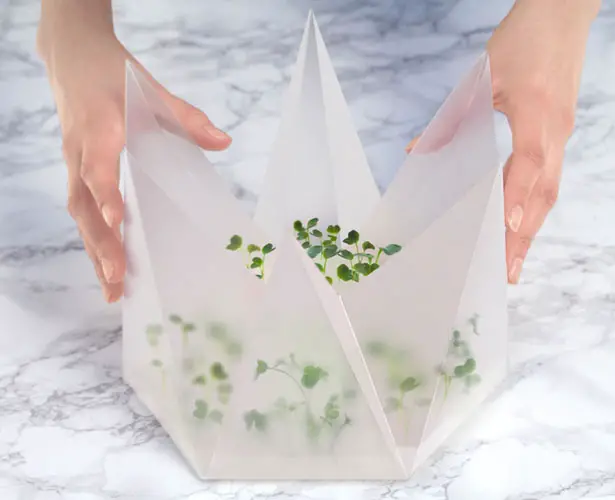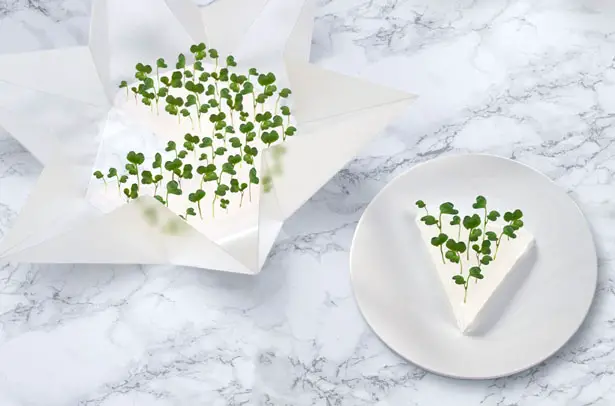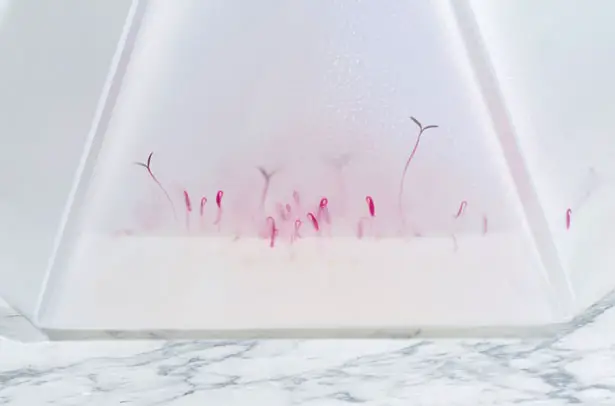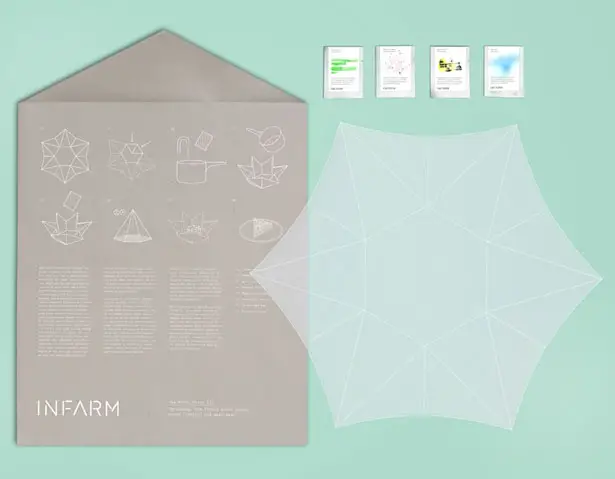 Tuvie has received "Microgarden" project from our 'Submit A Design' feature, where we welcome our readers to submit their design/concept for publication.
---
Mazda has come up with another brilliant concept of futuristic city car named "Kiyora". In Japanese, Kiyora means 'clean and pure' and this concept car truly delivers what it means. It is a next generation four cylinder direct-injection engine which offers amazing fuel economy and low CO2 emissions. Previous concept cars of Mazda were based on shapes like wind and sand whereas Kiyora is inspired by water design. Shape of water gives a totally unique and attractive look to this car. Even when the car is still, it gives the effect of flow and movement. The transparent doors catch one's attention as they emerge as a flow of water with clean roof.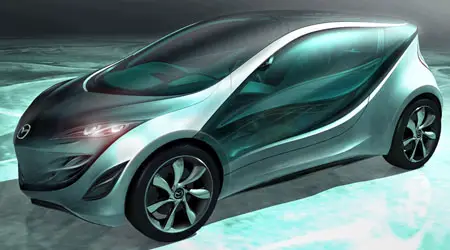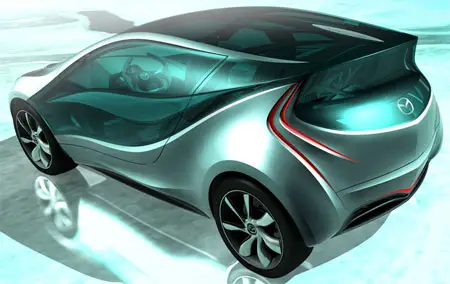 [Press Release]
HIROSHIMA, Japan – Mazda Kiyora, a lightweight, next generation, urban compact concept car, will be revealed at the 2008 Paris International Motor Show to be held from Thursday, October 2 through Sunday, October 19, 2008.
Mazda Kiyora (meaning "clean and pure" in Japanese) represents the harmony between driving pleasure and environmental and safety features aspired to in Mazda's long-term technology development vision, "Sustainable Zoom-Zoom."
The concept of Kiyora helped the designers to imagine a city car cutting cleanly through an urban landscape, with water as the design theme. Kiyora's aerodynamic Nagare design and next-generation four-cylinder direct-injection engine contribute to excellent fuel economy and low CO2 emissions.
The new Mazda Kiyora concept car is based on an all-new platform designed to minimise weight and maximise safety and driving pleasure. It also features an interior design and new functions that support a youthful lifestyle.
Joining the Mazda Kiyora concept car on Mazda's stand at the Paris show, the Mazda MX-5 facelift will make its world debut together with the Mazda6 equipped with Mazda's newly developed MZR-CD 2.2-litre turbo diesel engine, and the Mazda2 powered by a MZ-CD 1.6-liter diesel.
Officially titled the Mondial de l'Automobile, the Paris motor show press days are October 2 and 3, and the public days are October 4 to 19. Mazda will hold its press conference on Thursday, October 2, at 12:15 p.m. (local time).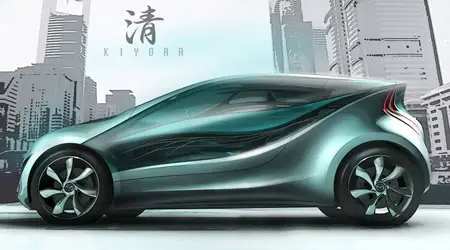 Designer : Mazda
---