Bluemask offers you not only protection but also Bluetooth connection. The unique features of Bluemask mask provide comfort, freedom, and style. It's been designed with electro static charges that are very effective in trapping fine dusts and particles even below 0.3 micron. To give freedom while on the move, Bluemask is equipped with Bluetooth device to allow you manage your mobile lifestyle. Pretty cool mask isn't it?
Designer : Maximiliano Baudrix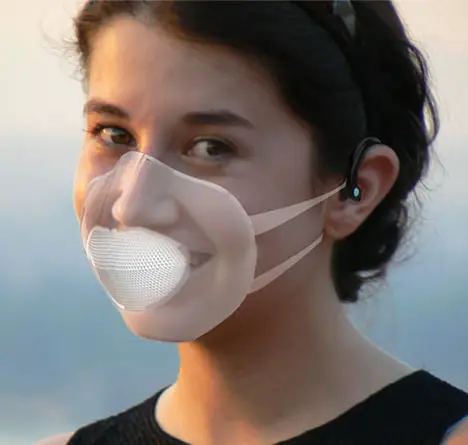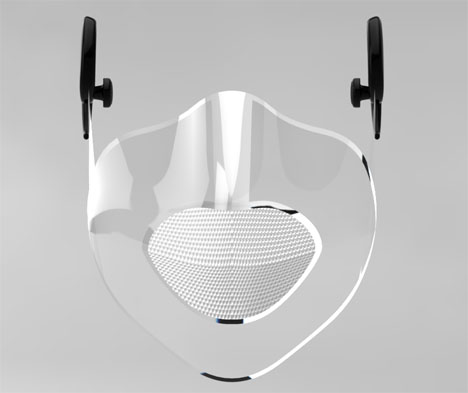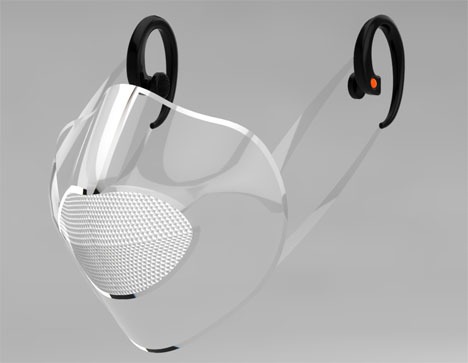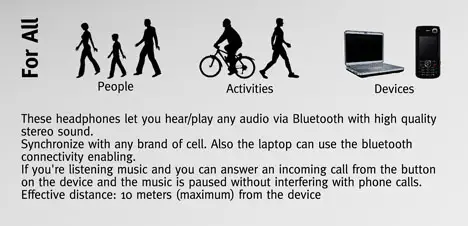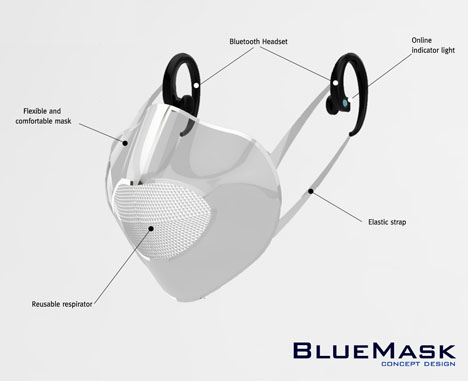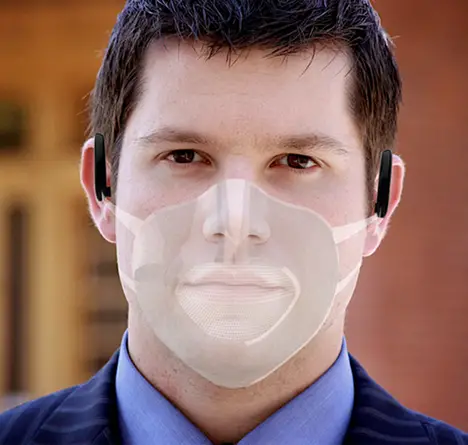 ---
Teamed up with Transport Systems Catapult (TSC), RDM Group will lead the way into the production of autonomous vehicles for UK for the LUTZ Pathfinder program. POD Zero Autonomous Vehicle would be the first project that puts these pods into UK streets sometime in 2015. These pods will be designed to provide solution for urban mobility, meaning, future driving would be fuel-free, emissions free, no more accidents, or any traffic jam. It's a 2-seater electric pod which can be driven manually or autonomously for more than 40km with a full charged battery. In autonomous mode, user can easily call the pod via a smartphone app which is integrated with the vehicle control system, this vehicle will wait for its passengers at a pre-determined collection point. Due to its compact design and practicality, this vehicle can be used for many different requirements, it can be used to cruise around the city, golf courses, holiday parks, or even shopping centers.
Designer : RDM Group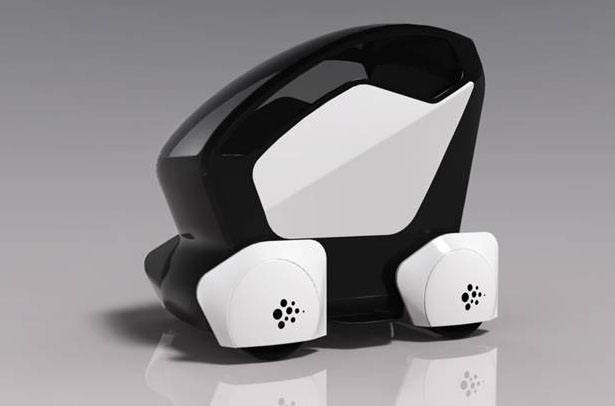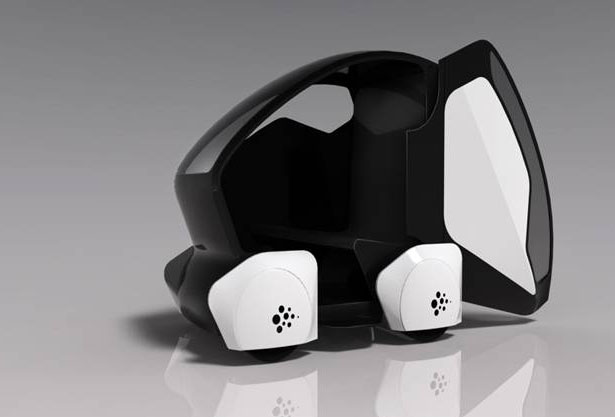 ---
Audi e-tron Sportback Concept Car aims to make electromobility not just sustainable but also exhilarating. Future mobility should be more than just earth friendly, it also should feature electrifying designs, breath-taking driving experience, and futuristic technology. Audi e-tron wants to bring you a mobility that gives you limitless freedom.
Featuring futuristic design, this concept electric car boasts sporty lines with expansive panels and tapering rear. It comes with illuminated rings and virtual side mirror. The lighting technology incorporated into this car represents Audi's dynamic and intelligent future, the headlights use digital animation for better, clearer lighting, it can also project information onto the road with intent of increasing vehicle and pedestrian safety.
From : Audi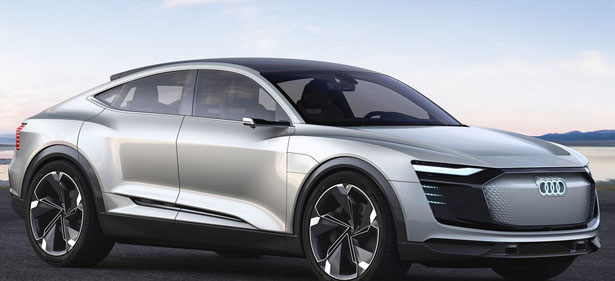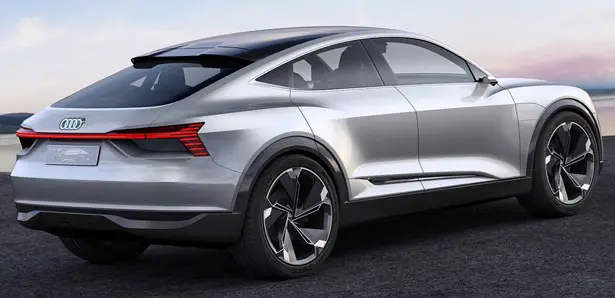 Audi e-tron Sportback concept car creates a symbiosis between electrification and everyday usability. It accelerates from 0 to 100km/h in less than 5 seconds, produces up to 320 kW of power. This car offers you a high degree of comfort with a range up to 500km, a nice transportation for everyday use. Since electric mobility is evolving every single minute, Audi has worked on new technologies such as wireless charging, it would be much easier for you to charge up a vehicle using induction instead of cables.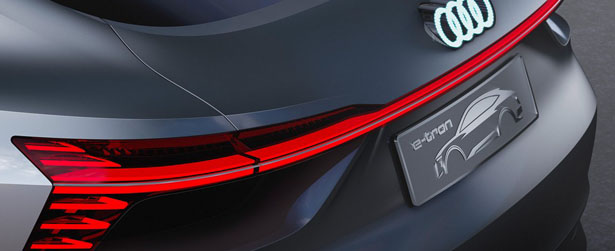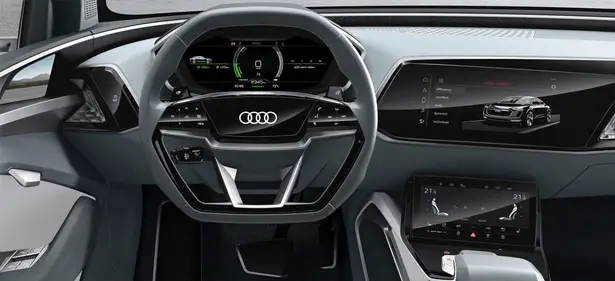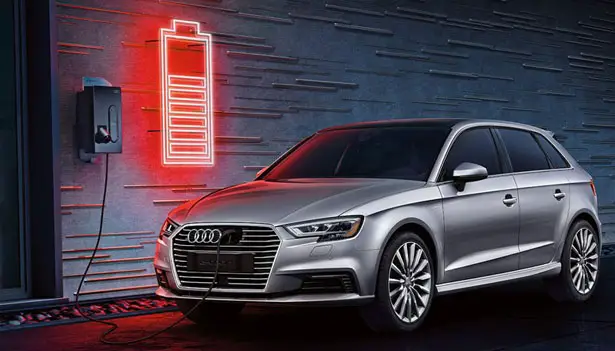 ---