The famous example of a father teaching his son about rotten apple may take a new meaning with this wonderful new concept by Lee Dongseok which takes refrigeration or storage of fruits to the next level. The designer has named the device as Fresh Storage which as the name implies is nothing but a new way of storing the freshness of the fruits using photo catalysis technology. This technology works on the principle that the ethylene gas, responsible to fasten the deterioration process if any of the fruits stored gets rotten. Also this technology is environment friendly and is quite powerful in retaining the freshness for a longer duration of time. Truly a whiff of fresh air!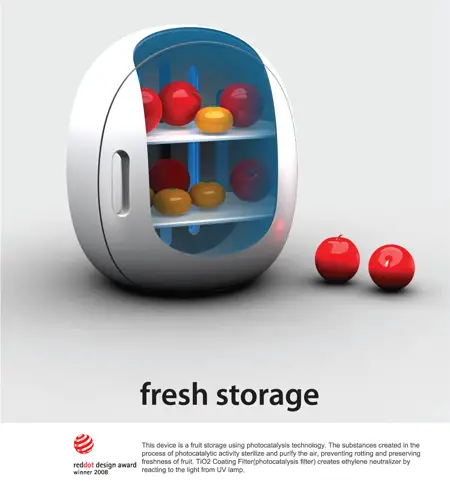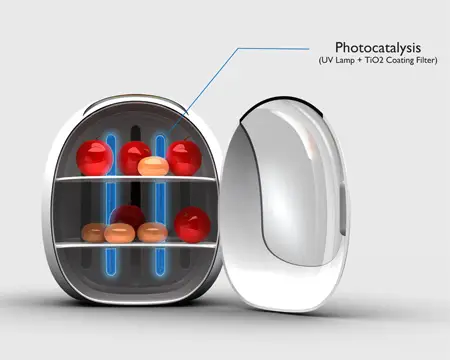 Text from Lee :
When one piece of fruit goes bad, it accelerates the deterioration process of others. The reason for this is that ethylene gas is emitted from the bad fruit, which affects the other fruit around it. Fresh Storage works by removing the ethylene created in the process of deterioration by photocatalysis. This technique is powerful, effective, and environmentally friendly. Since ethylene is disintegrated by its reaction to photocatalysts in the storage system, the freshness of fruits or grains can be preserved for an extended period of time.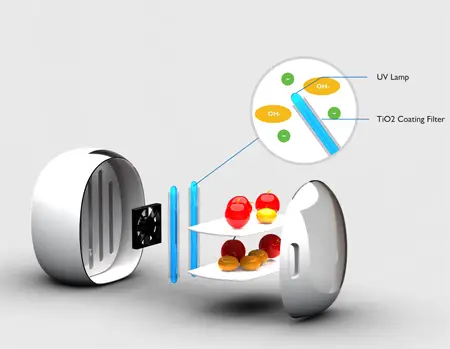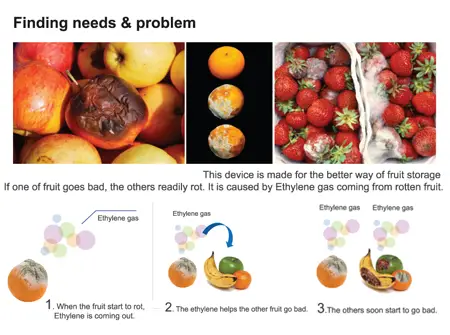 (Click the image for bigger view)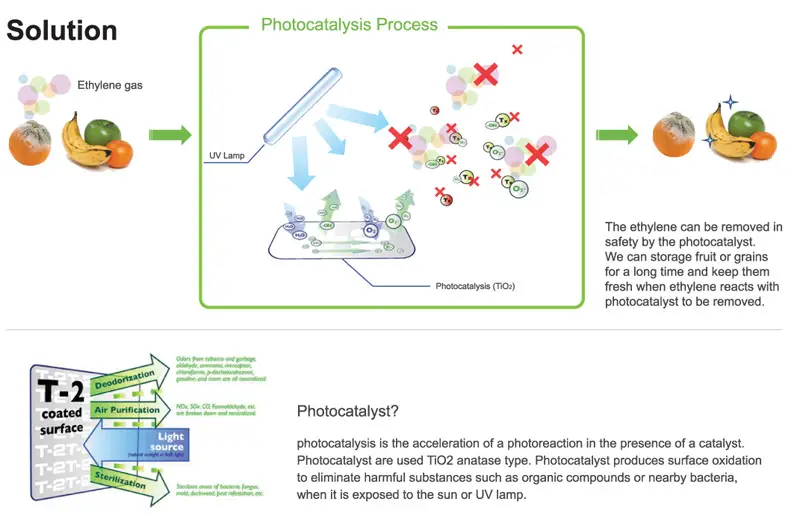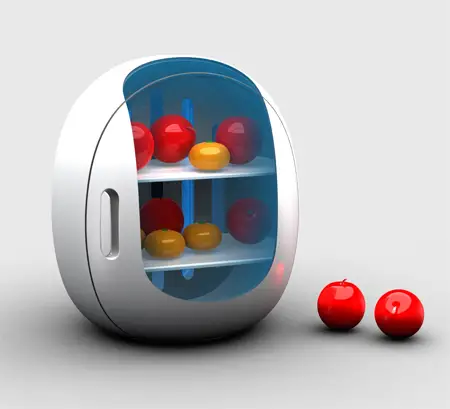 Designer : Dongseok, Lee
---
Volkswagen NILS takes you to minimalist mobility of the future. It's a single seat electric vehicle that features aluminum space frame, wing doors, and cool free-standing wheels. NILS has the dynamic performance of a sports car yet travel silently and emission-free. To anticipate the future, NILS vehicle has to be technically realistic and economically feasible for personal mobility that restructure individual transportation to become more efficient and environmentally compatible based on electric drive technology.
From : Volkswagen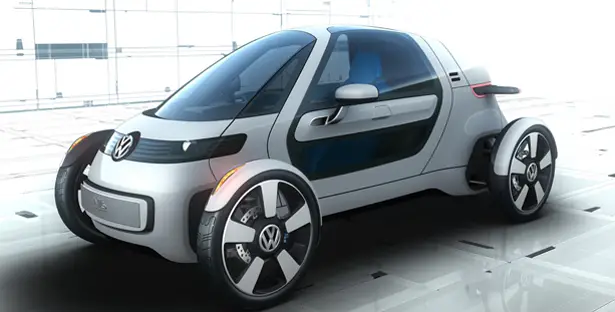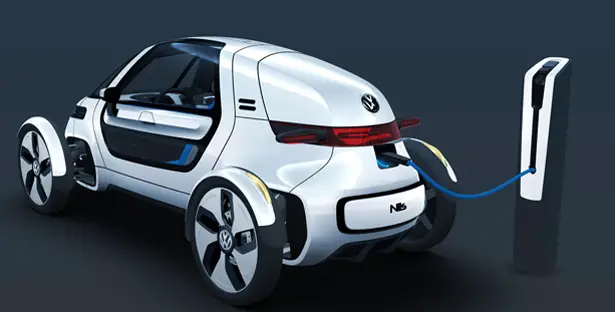 Volkswagen NILS can reach a top speed of 130 km/h (80 mph) and range of 65 kilometers (40 miles). This compact vehicle should be an ideal transportation for majority of commuters in Germany. Based on Federal Bureau of Statistics, over 90% commuters in Germany are traveling alone, thus making this zero-emissions vehicle an ideal green mobility solution for these frequent drivers.
With only 0.39 meters wide (from wheel to wheel), 3.04 meters long, and 1.2 meters tall, this small car requires only little space in traffic.
The basic layout of Volkswagen NILS is the same as a Formula 1 racing car, but the styling is based on the origins. The driver is located in the middle, the engine is in the back, and is completed with free-standing outboard wheels.
"NILS was designed to make a visual statement and transport a vision of the automotive future to the present.  I am especially pleased that we managed to implement the concept of the two glass wing doors.  This allowed us to create large transparent surfaces and simultaneously to make entering and exiting the vehicle very comfortable, even in the most cramped of parking spaces." — Designer Thomas Ingenlath, the centre's director.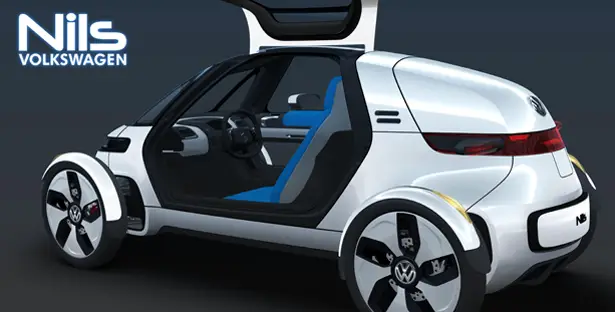 Safety is one of priorities when designing Volkswagen NILS. It is fitted with an automatic distance control system, it utilizes radar sensors to scan the space in front of the vehicle over a distance of about 200 meters and will automatically use the brake interventions to ensure the distance with the traffic in front of the car doesn't drop below specified minimum value.
---
Iceni H2 Hydrogen Fuel Cell Sports Car is a design submission from Tom Johnson, an architectural designer by profession, but a car lover at heart. Witnessing the slow demise of internal combustion engine, he started to design a concept for a sports car that uses commercially available fuel cell technology.
Inspired by his grandfather who was part of the research team that built the world's first fuel cell car back in the late 1960s, Tom believes, the time has come where fuel cell cars or fuel cell sports cars are something common on the road. With Toyota's free release of most of its fuel cell patents to the world, and Shell rolling out up to 400 hydrogen filling stations across Germany.
Designer : Tom Johnson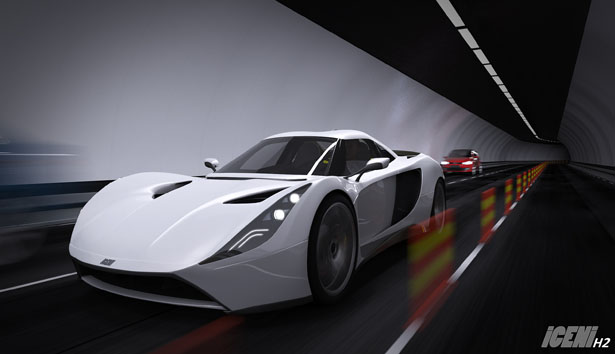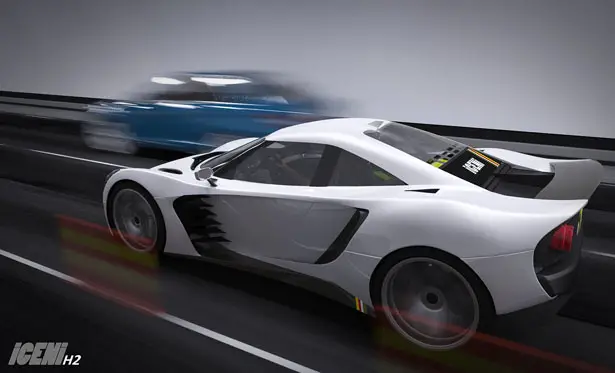 The aesthetic design philosophy of Iceni H2 Hydrogen Fuel Cell Concept Sports Car is centered around purity – given the pollution-free nature of the drive train. It is simple in form free from esoteric wings and vents that aren't absolutely essential to its function. This compact car features a carbon fiber central chassis/tub combined with tubular steel sub frames and crash structures. The obvious main benefit of the fuel cell technology would be the ability to re-fuel the car in similar time scales to a gasoline or diesel car's tank, which radically improves the freedom levels over electric cars.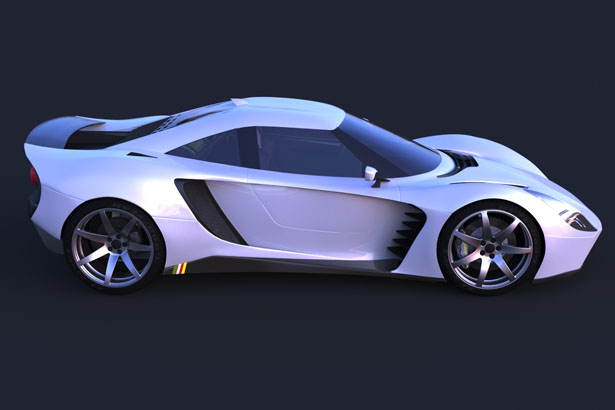 More images of Iceni H2 Hydrogen Fuel Cell Sports Car: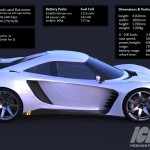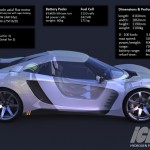 Tuvie has received "Iceni H2 Hydrogen Fuel Cell Sports Car" project from our 'Submit A Design' feature, where we welcome our readers to submit their design/concept for publication.
---