Do you remember when you were little and making shadows on the wall using your hands to create birds, rabbits, or any other figures? I do. The minute I saw this light, that memory came across my mind. This "Bird In Hand" light is based on and tribute to the universal art of hand shadows. Designed for Plankton, a green and future conscious design label, this cool lamp plays with bird's shadows concept. All of the hands are positioned to look like a flock of birds, flying out in circles. The shadow cast on the wall looks like birds. The material used to create this lamp is ECOLOTEK, a durable and fully compostable material composed of natural hemp fibes, minerals, and binder. The result is a very dynamic, expressive, and striking looking lamp with layers of humor and poetry hidden in the design.
Designer : J.P.Meulendijks Design Studio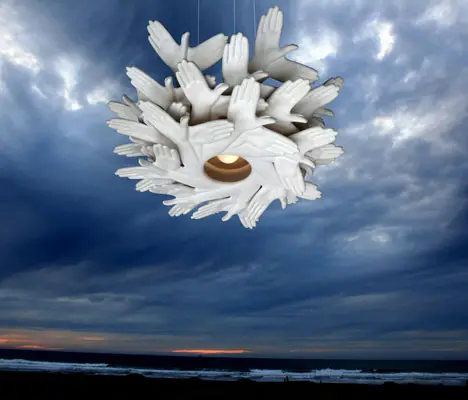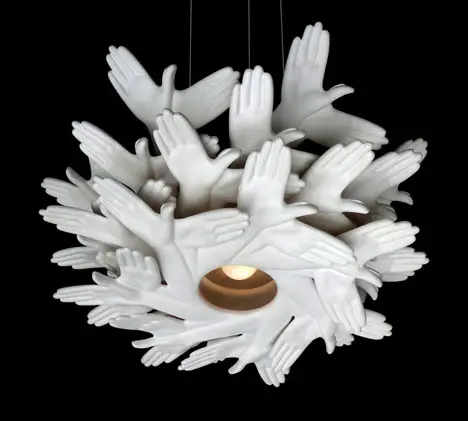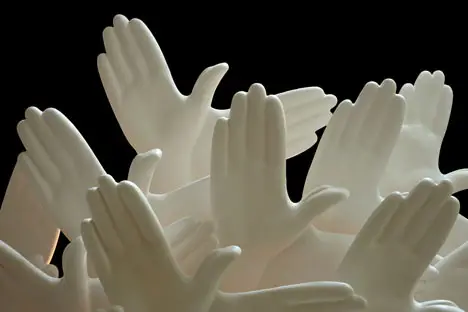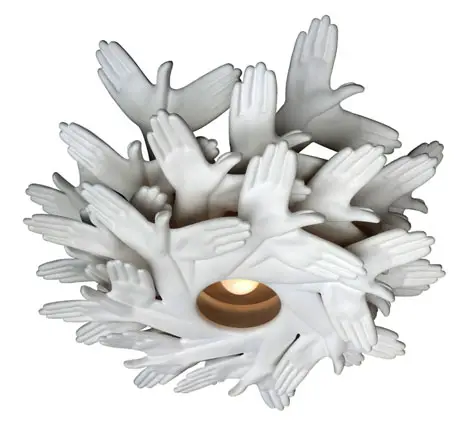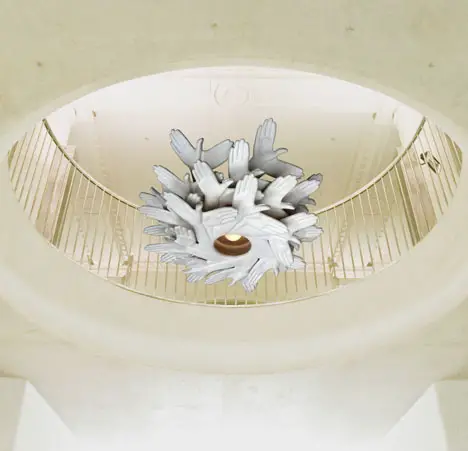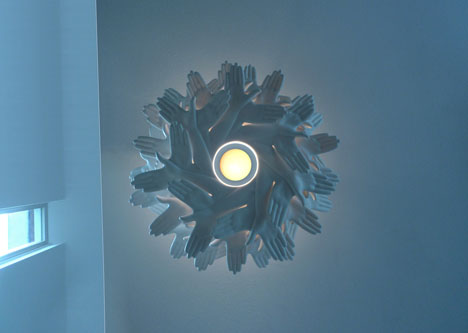 ---
The Bath Safeguard product designed by Taiwan based Kai Yi Chen is surely an interesting concept. This product measures the bath water temperature through smart color coding thus negating the need of use of hand. While a blue color signifies cold water, the green says its lukewarm while red indicates a hot water. So, isn't that smart? With the product recognizing a temperature range of 81 to 113 degree Fahrenheit and an option of temperature display in both Fahrenheit and Degree Celsius, it is a smart device that can be used for daily usage. You don't need to use your hand, just watch the light of the bath safeguard.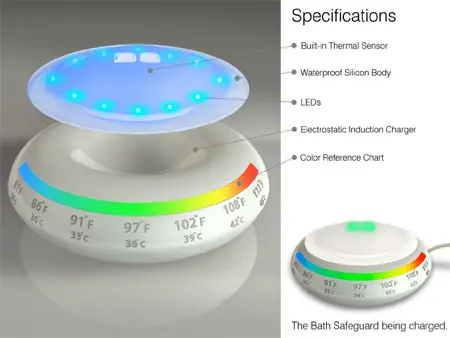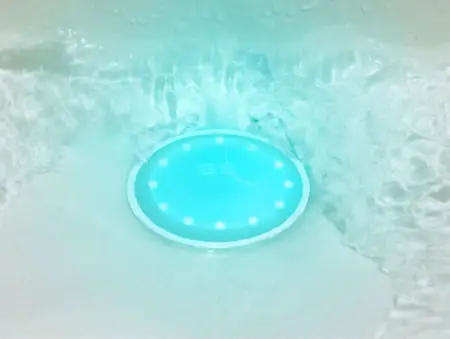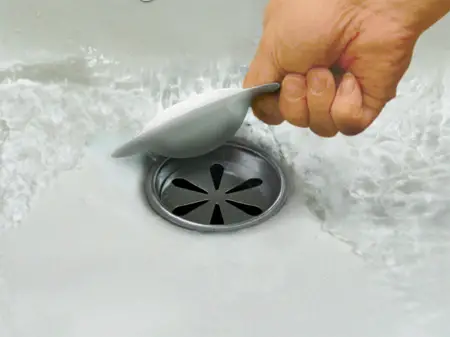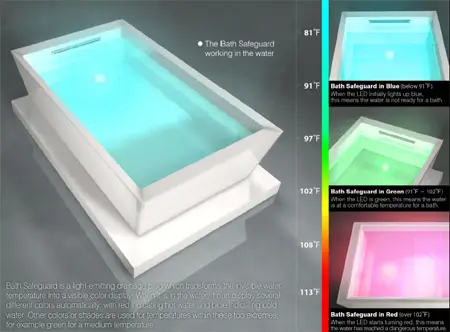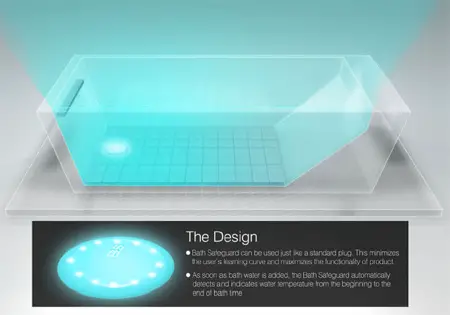 Designer : Kai Yi Chen via HomeDosh
---
Donut folding bicycle is aesthetically pleasing concept bike which folds completely into circular frame, you won't find any protruding parts outside that frame. The circular aluminum alloy welded frame is the main structure of this bike, we're not sure how much weight this bike can handle. The front and rear forks are pivoted to the circular frame, the tubular pedal slides and rotates inside the crank bar. The handle bars are equipped with GPS and Cyclometer, the seat is adjustable to provide more comfort for different user.
Designer : Arvind Mahabaleshwara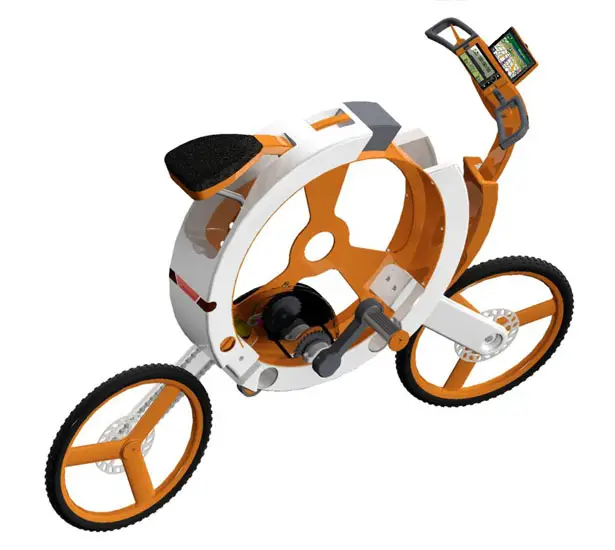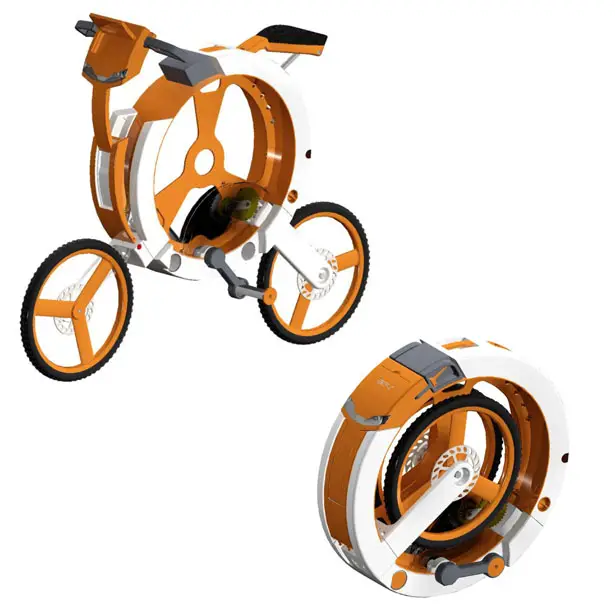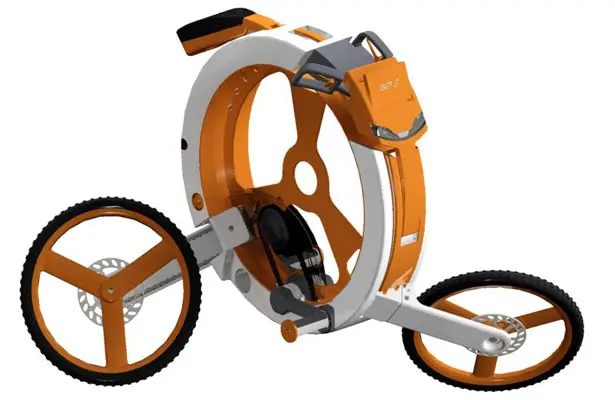 ---