Do you know that based on research, the collapsible transport chairs are difficult for the uninitiated to open or close ? And by horizontally stacking the chairs, space-saving is increased by a third and the chairs are always ready to use. Based on that goal and the high volume patients in a Mega Hospital, Aaron Daley designed "Levo" to address the need for conspicuous storage and intuitive usage.
Levo also removes the traditional mechanical adjustments such as the collapsible footrests and replacing them with a single foot platform, which make Levo becomes a safer and more intuitive experience. The platform serves as both a leg-lifter and a brake, thus eliminating the need for unnecessary bending. This benefits the patient and the attendant pushing the chair.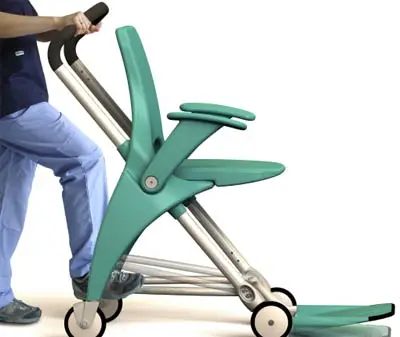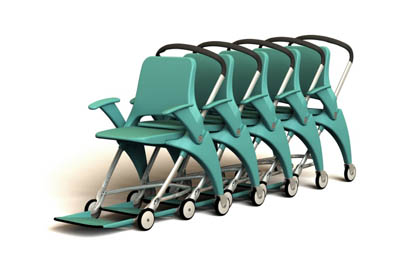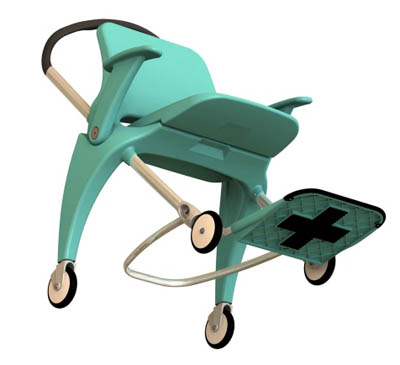 Designer : Aaron Daley
---
Eclipse intuit concept phone is an exploration into the future of mobile phones. Looking at the possibilities of more intuitive interfaces where users and the device are more effectively in-sync with each other. In addition, exploring green alternatives in powering at the phone moving away from conventional battery powered methods.
Intuit features dual interactive interfaces to cater for different applications. The UI adjust itself depending on the usage mode-whether phone, camera or internet mode. The device is also energy efficient charging via solar power, ensuring it will never die out while in use.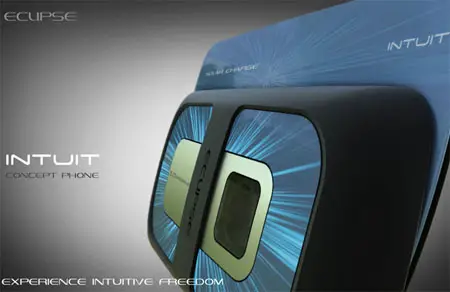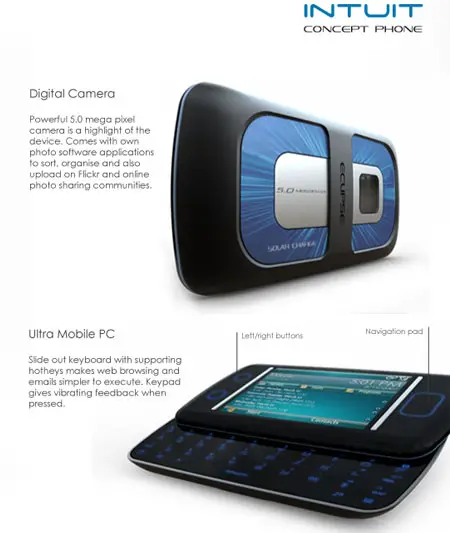 Chemical based solar panel automatically charges phone when exposed to light. The panels are located on the front and rear of the device utilizing a spray on solar charging solution enabling the device to also be super slim.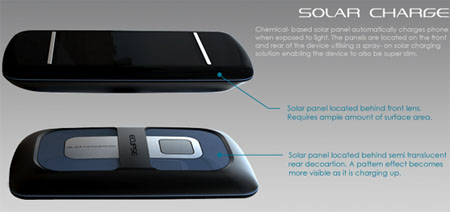 Designer : Eddie Goh
---
EYA is a concept projector to complete your mobile lifestyle. Nowadays, mobile working places, smartphones, or cloud computing are just some examples of our enhance mobility in modern day. ENTWURFREICH has an idea to combine personal mobility with great presentation capabilities, in this way, we all can avoid any cumbersome set up and wiring devices.
The result is Eya, a novel approach to develop a product that fit-for-purpose solution in our busy lifestyle. The main goal is to provide user with optimum ease of use, fast connectivity, high density media format processing while delivering a framework with the most compressed structure inside.
Designer : ENTWURFREICH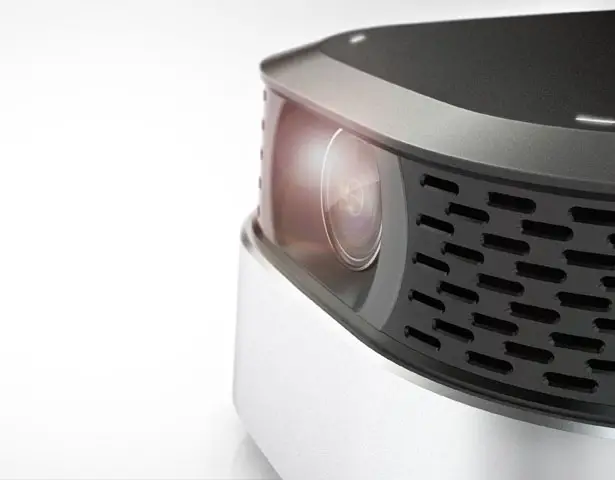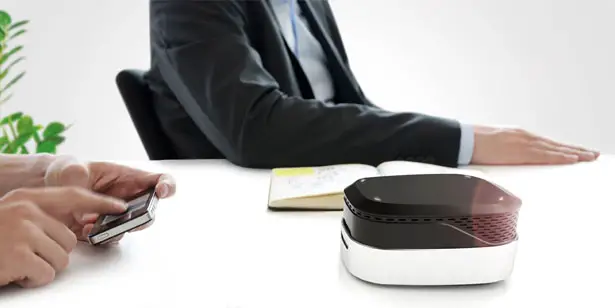 This concept device features 2 different modes: transport (inactive mode) or presentation (active mode). During in active mode, protection is the dominating theme with an aluminum frame that protects invisible moved-in parts resulting in highly portable device. To activate the presentation mode, user can push the upper surface to pop up the projection lens, and it's ready to use. You can control your presentation through your smartphone or tablet, there are 4 touch-sensitive illuminated areas to allow possible correction of keystone effect.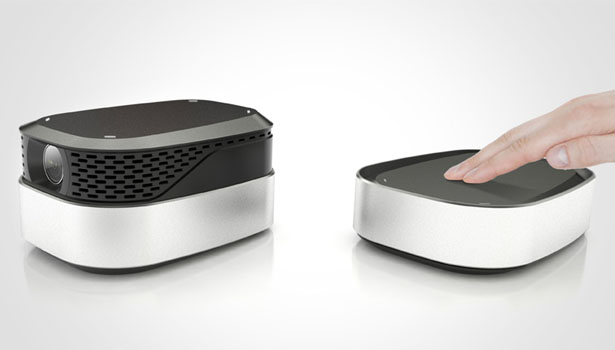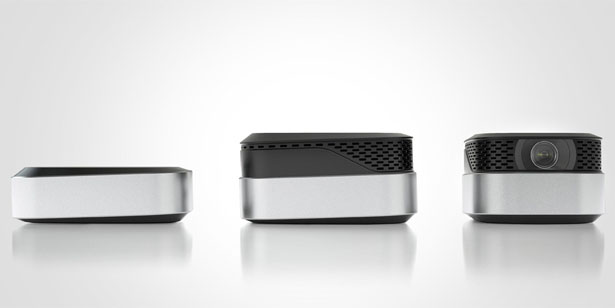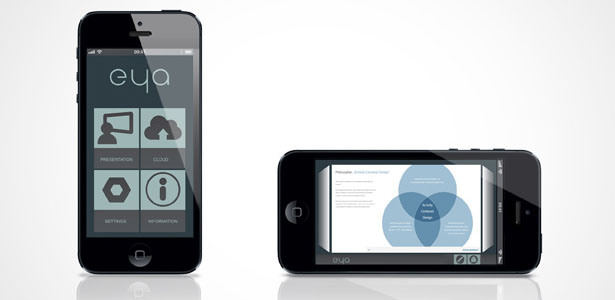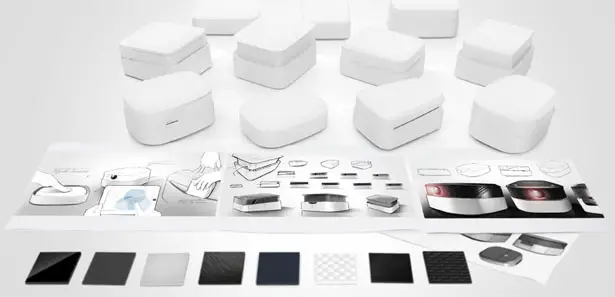 Tuvie has received "Eya Presenting Everywhere" project from our 'Submit A Design' feature, where we welcome our readers to submit their design/concept for publication.
---