I'm not a morning person, well, I bet most of you aren't too. I have to drag myself out from under the blanket, I even hate my alarm clock for making that noise, well, the idea of having an alarm clock is actually unnatural.
Revive is a concept device that enhances our morning rituals by eliminating unnecessary sleepiness or drowsiness. Our body reacts naturally to the sunlight and sounds in the morning, but an alarm clock usually forces us to suddenly wake up causing headache, stress, and unawareness. These issues inspired Jason Putra, an Indonesian industrial designer to come up with a solution. He designed a smart device that can avoid morning breakdown, the basic idea is to integrate an alarm and light in an effective way to reduce all those inefficiencies.
Designer : Jason Putra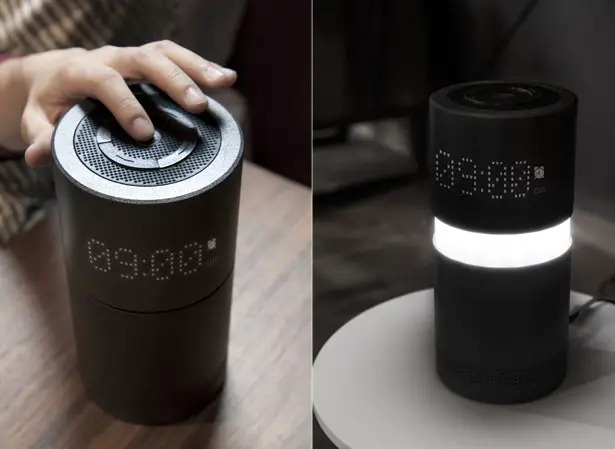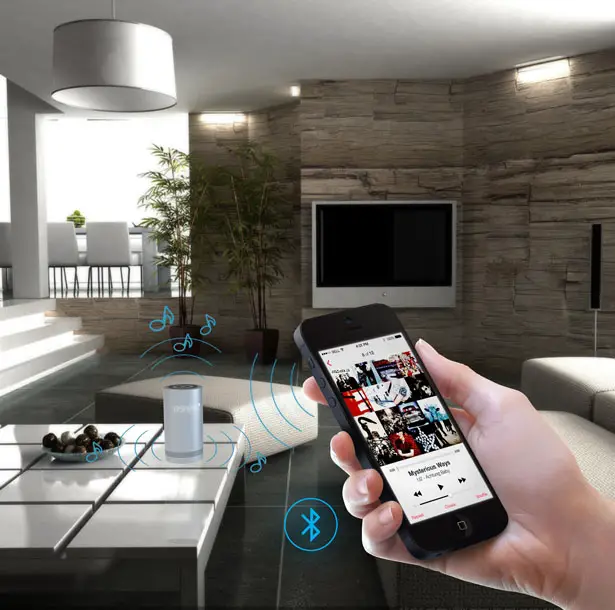 Revive alarm clock works by simulating the sunlight effect approximately 30 minutes before your wake up time. It gradually opens the top part of the device and emits a soft, bright light. In theory, by having bright light in the room, your eyes and body will start to adjust to the time and recognize the time, thus, dropping melatonin levels before you even wake up. In this way, you will wake up feeling more refreshed and more aware.
The built-in Bluetooth technology allows you to connect this device with your smartphones, tablets, music players, etc. You can also use it as a wireless speaker or a bed lamp. A custom app allows you to control Revive through your smartphone, allowing you to set alarm time, sound, volume, brightness level, or sleep timer.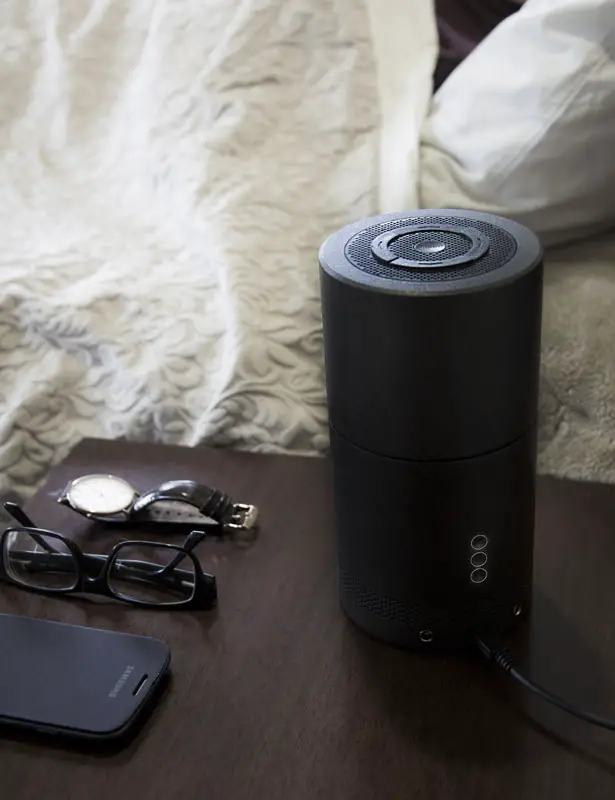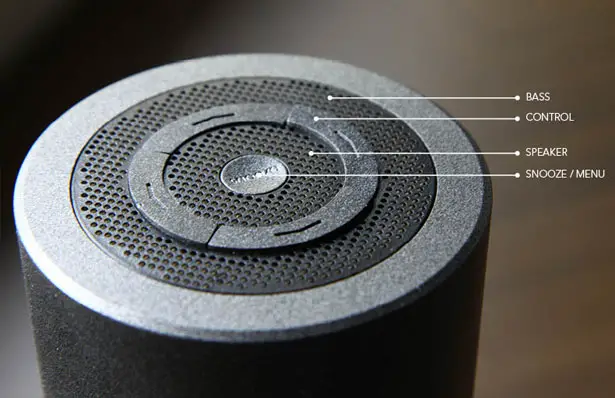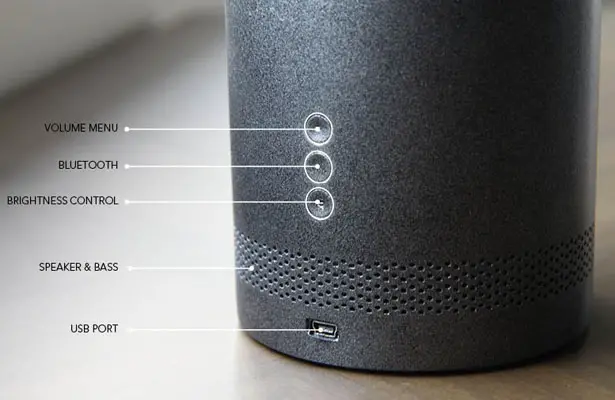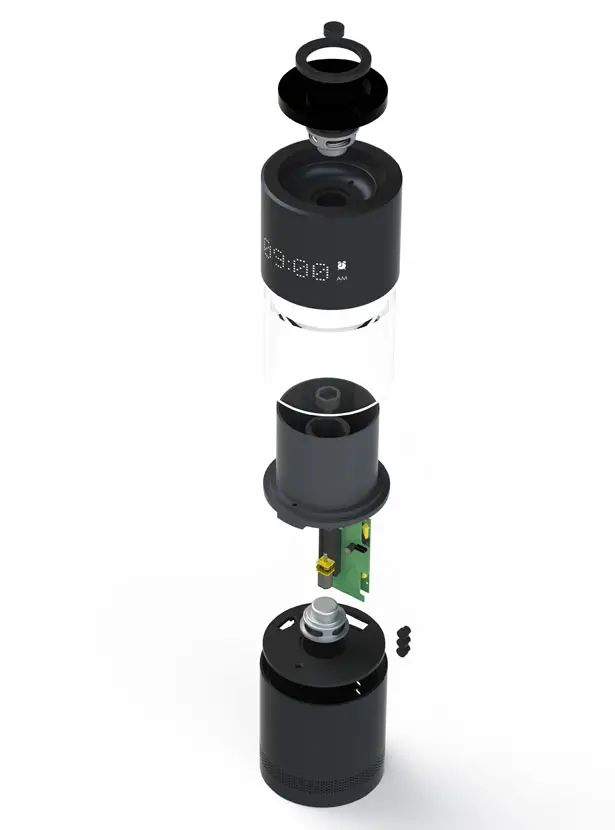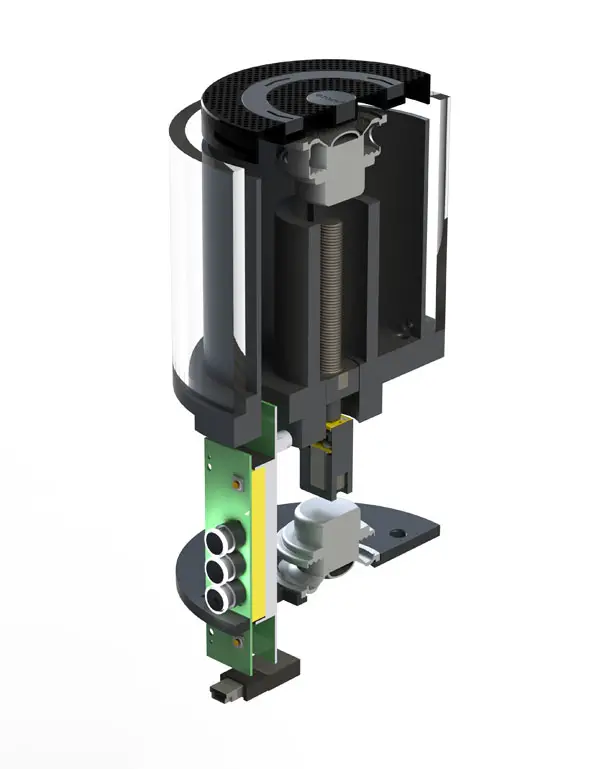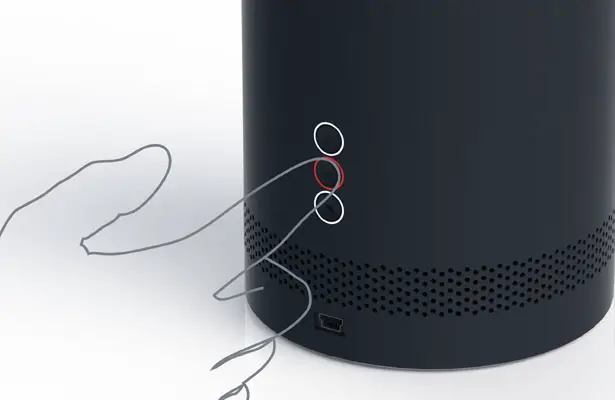 Tuvie has received "Revive Alarm Clock" project from our 'Submit A Design' feature, where we welcome our readers to submit their design/concept for publication.
---
Nissan has released Nismo Smartwatch concept that will be the world's first smartwatch to connect a driver to the car and provide them with real time biometric data. This is the first step from Nissan to enter the world of wearable technology and epitomizes its "fan first" approach to performance. What does Nismo do for drivers? Well, it monitors efficiency of vehicle with average speed and fuel consumption readings, accesses vehicle performance data while on track, captures biometric data through a heart rate monitor, connects the car to the smartphone app via Bluebooth, receives car messages from Nissan.
Wearable technology is becoming the next big thing, Gareth Dunsmore, Marketing Communications General Manager, explains that Nissan wants to take advantage innovative technology to make Nismo brand more accessible. The usage of latest biometric training technologies help improve performance of Nissan Nismo Athletes and enhance your driving experience with Nismo ownership.
From : Nissan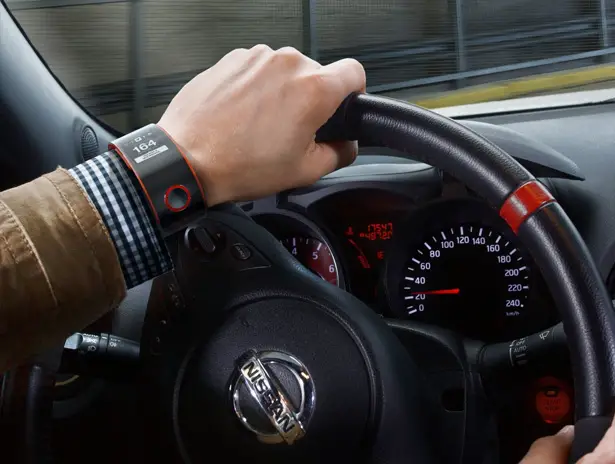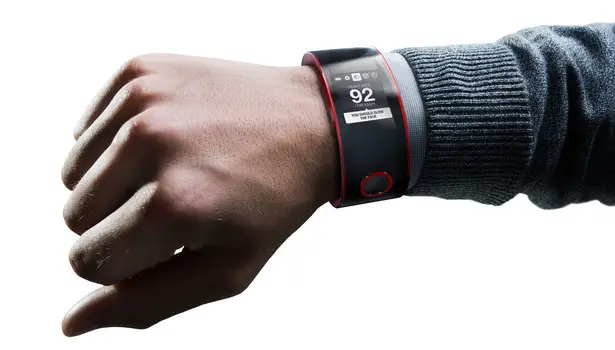 This sleek and stylish watch was inspired by Nismo ring and as you can see here, it reflects futuristic and ergonomic design. Nismo Smartwatch will be available in 3 colors: black, white, and black&red (just like the image here). The user interface is pretty simple, it can be controlled using 2 buttons, wear this watch using snap-fit mechanism. This watch will use a lithium battery and rechargeable using micro USB.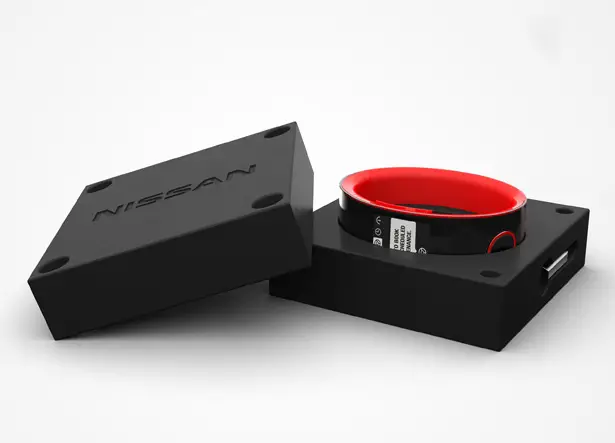 ---
The light's frame is printed in ceramic, the inner network of chambers hold the LED'S, directing and choreographing light through the entire structure, a repeated geometry rotates around the LEDs with a series of suspended dichroic mirrored squares positioned in the geometry openings, these can be reconfigured in order to change the quality of the emitted light and the illusion of it's intensity. The 3d printed ceramic external frame unfolds like a lantern revealing it's light source to alter the light's character and form as necessary, sections pivot from the main frame creating a dynamic envelope and shadows once illuminated. The light 's geometry gives it a sculptural feel when not used. The light can also be printed from recycled polymers, currently working on using re-cycled post consumer waste plastics including synthetic polymer packaging like take-away food containers as well as 3d printer offcuts.
Designer : Margot Krasojević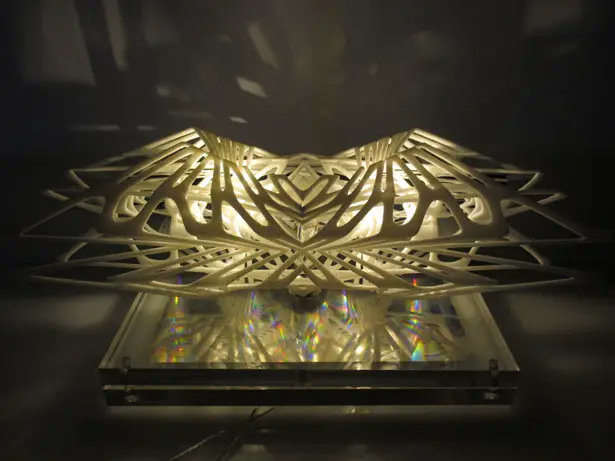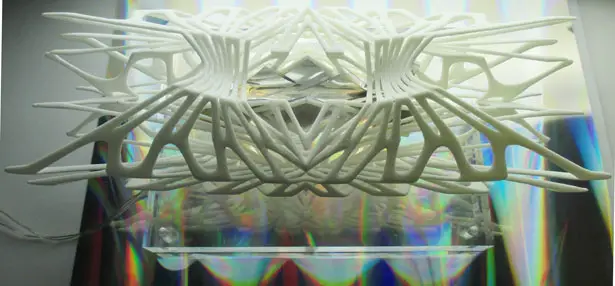 Household mirrors are never 100% reflective, the concentrator light's design uses dichroic mirrors which have 99.98% reflectivity. Dichroic mirrors can reflect light 1000 times before escaping the mirrored envelope so the illusion of light intensity within the 3d printed envelope can be up to 1000 times higher compared to a lamp without mirrors, however, the energy conservation remains the same, it is not altered as new photons are not created, the existing light is intensified within the area of the 3d printed envelope, concave mirrors are used to trap and reflect light more effectively, holographic and dichroic filtered elements are positioned within the cross-section of the 3d printed structure, these create a series of surreal reflections and light intensity.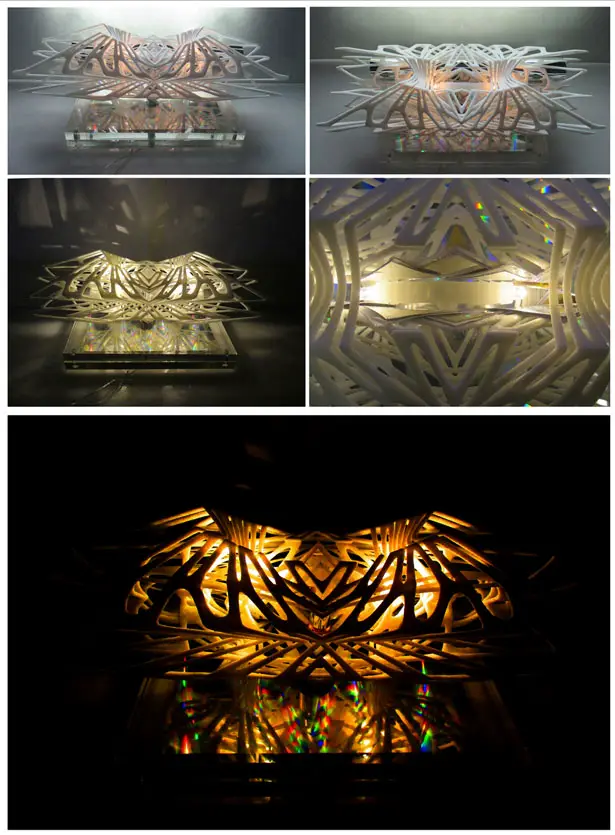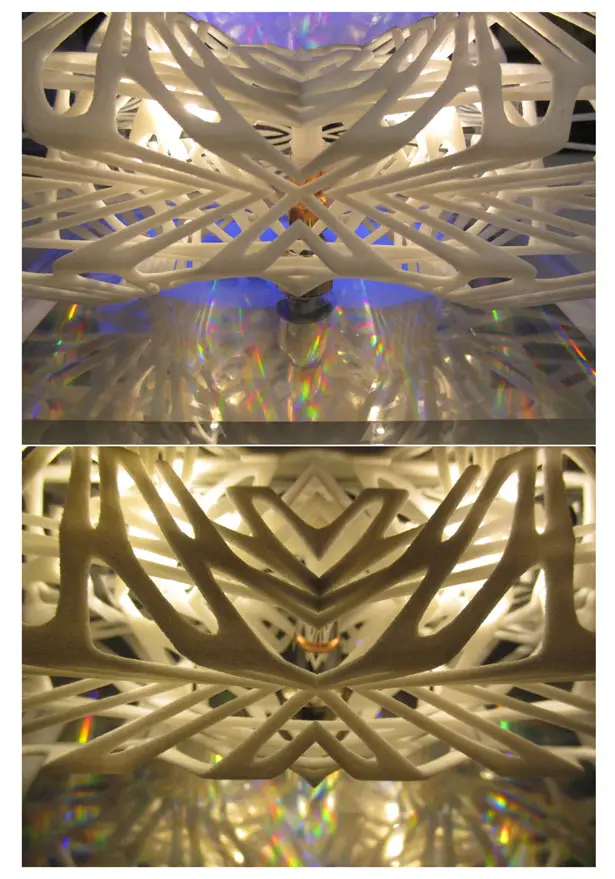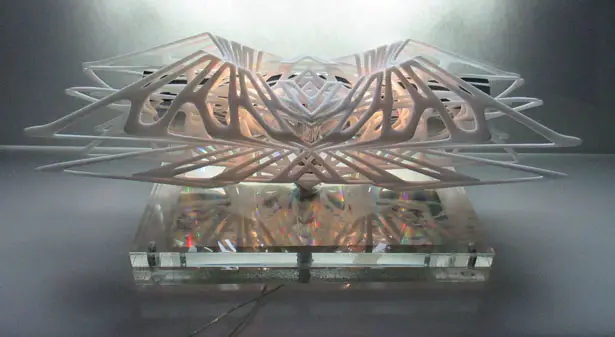 The dichroic LED concentrator light is a type of optical resonator similar to that of a laser pulse trapped between two parallel mirrors.
There appears to be more light as it is reflected rather than absorbed by for example wallpaper, furniture etc. instead the dichroic light gives the illusion of more light because we are wasting less of it and creating a more efficient environment from which to emit the light from.
More images of 3D Printed Dichroic Light Diffuser: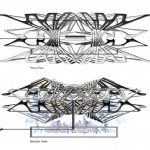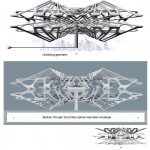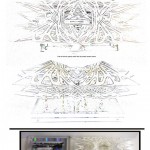 Tuvie has received "3D Printed Dichroic Light Diffuser" project from our 'Submit A Design' feature, where we welcome our readers to submit their design/concept for publication.
---