The alphabet lamp concept features an innovative way of differentiating lamp posts on different territories by incorporating specific textual configuration without changing the core design which would be quite difficult and expensive. The alphabetic representation is almost invisible, just an array of random hand-drilled perforates on simple round post that let some light through, making unique visibilities for every lamp post. This technology offers an infinite range of combinations; ensuring never-ending possibilities for whatever numbers of lamp posts are created for different places.
Designer : JDS Architects via [Designboom]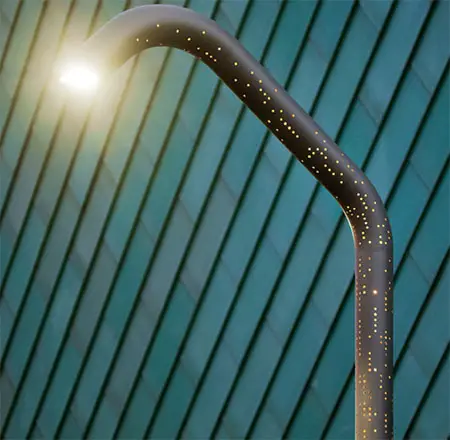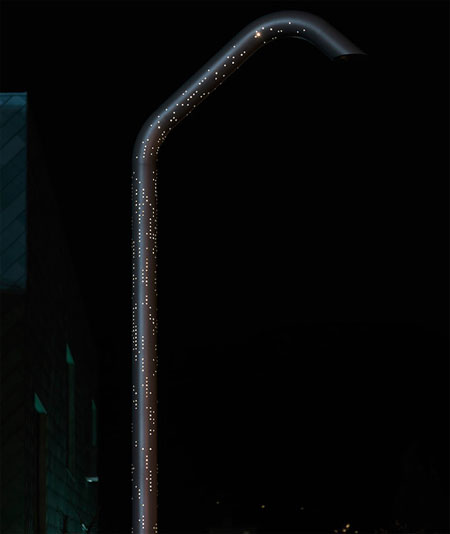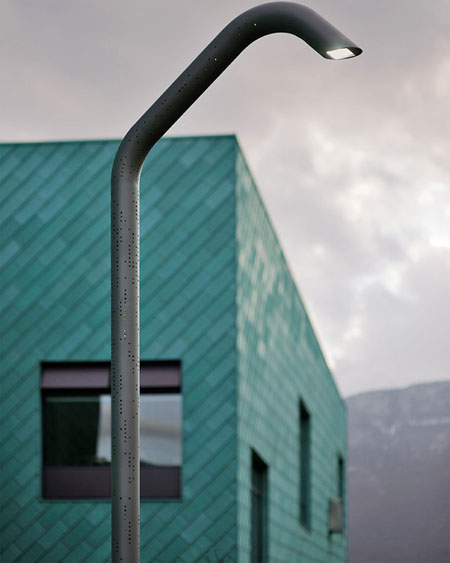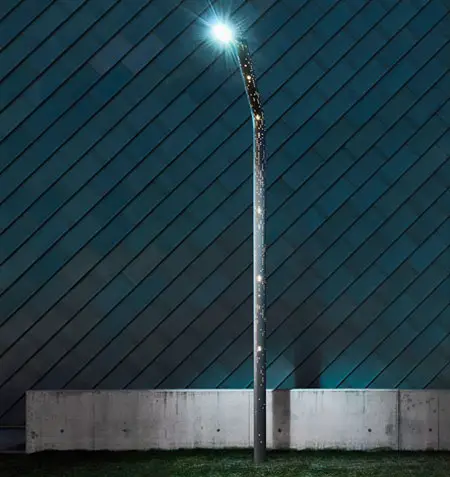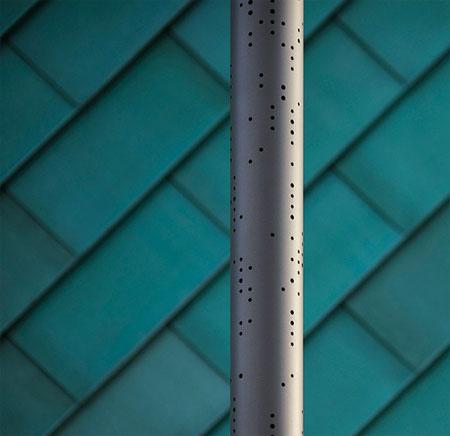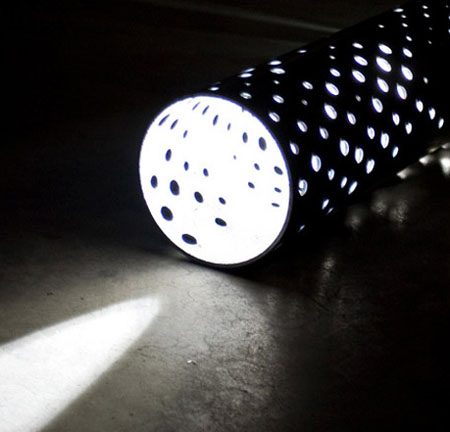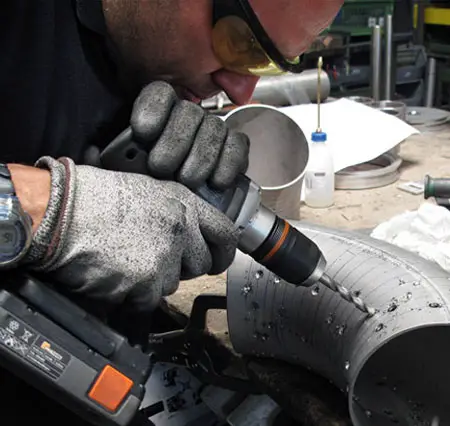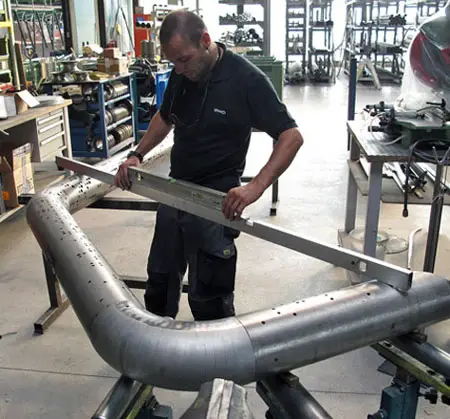 ---
Guitime watch is definitely an important gadget for street music performer. It's been designed specifically for musician to provide information related to music especially guitar player. The design of the watch itself already represents a guitar with a little space between the body and the back case that can be used as pick holder. Guitime watch displays time as well as Beat Per Minute (BPM) and note that is being tuned. This watch can also act as a metronome.
Designer : Elvis Fung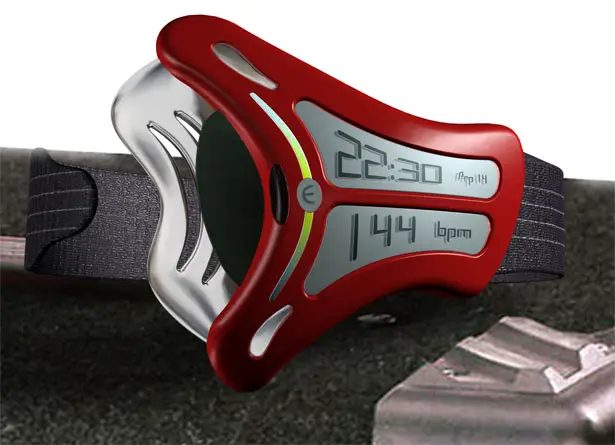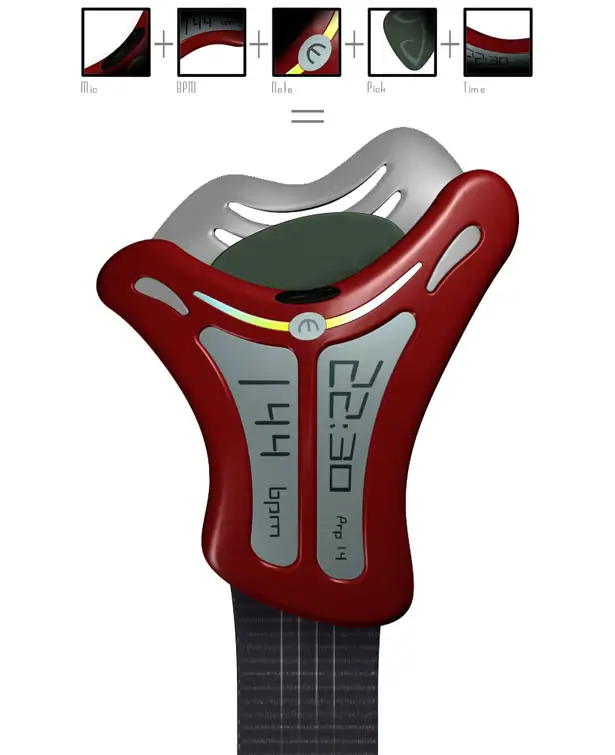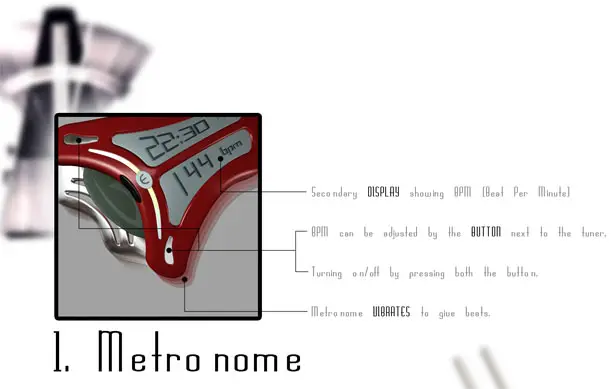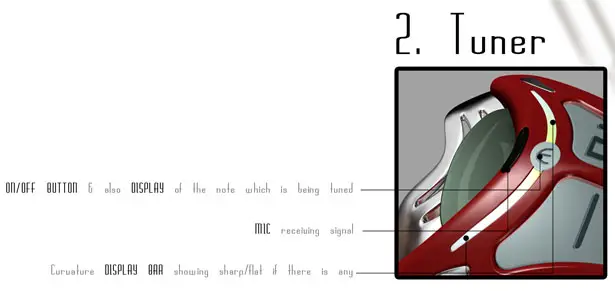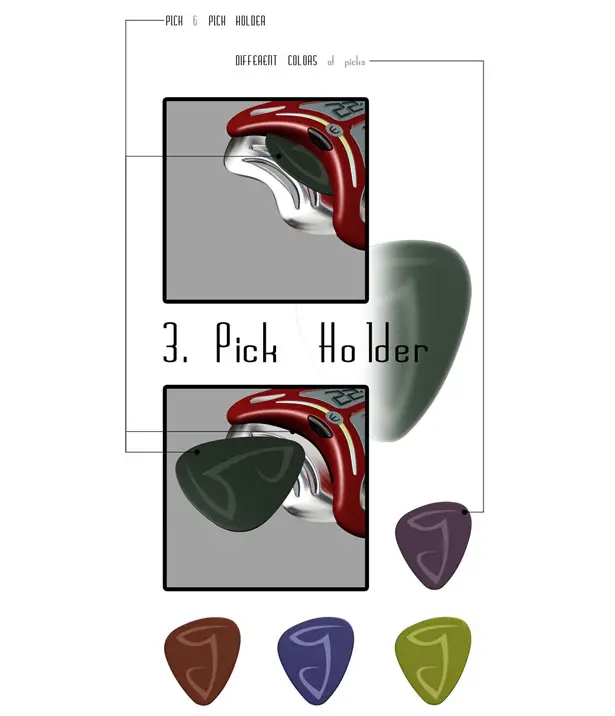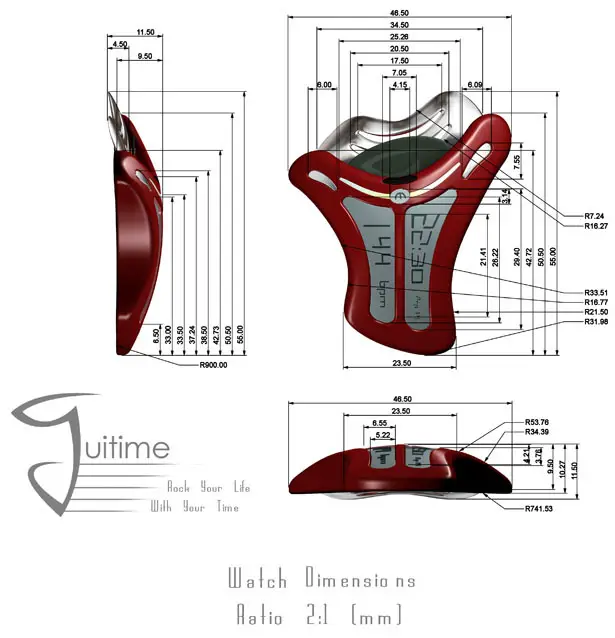 ---
Good news ! Tesla Motor has announced that they are going to produce Tesla Roadster. It is also said that all 2008 models scheduled for production have already been ordered for just under $100,000 each. You can start your reservation for 2009 model. Tesla Roadster is the first production electric car to boast genuine sports performance coupled with 210+ mile range between battery charges. Tesla Motors CEO also announced that the company had obtained all regulatory approvals for the Tesla Roadster to be sold in the USA, as well as delivering the first of the production cars and commencing regular production of the 2008 Roadster in keeping with the projected timeline laid out last year.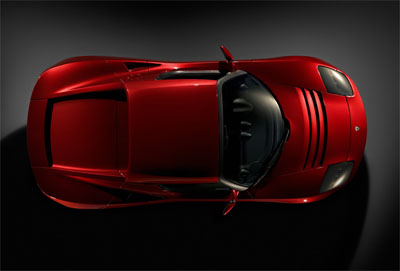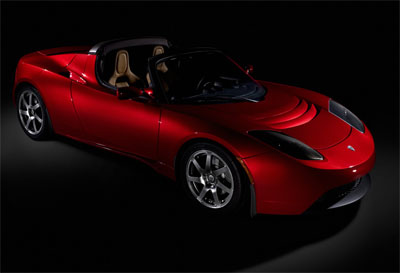 The final delay for the Roadster's production was in finding a durable 2-speed transmission that could handle the extreme performance of the high-powered electric motor over the lifespan of the vehicle – and while this struggle continues, the 2008 fleet will roll with an interim transmission and slightly reduced performance of 5.7-second acceleration times to 60mph instead of the 3.9 seconds originally promised. Tesla has promised to retrofit all 2008-model Roadsters with the new transmission when it's available – at the company's expense – and the full performance potential will be unlocked once these units are installed.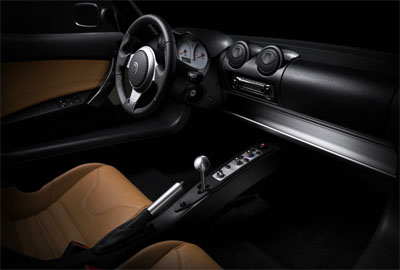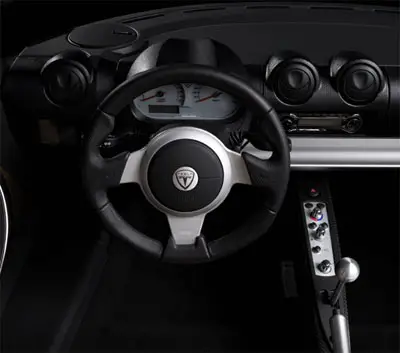 If you are interested with this car, better reserve your place. 900 Tesla roadsters have been sold or reserved already, sales are expected to increase with the release of Tesla's next model.
Designer : TeslaMotors
---