By implementing the principle of "Form Follows Function" which usually is associated with modern industrial design, Tom Dixon has created unique and beautiful Fin Light Round Copper. Instead of hiding the inner systems, this British industrial designer exposes them on the outside making this round pendant lamp looks visually intriguing. Those electrical components which are usually invisible are now becoming the integral part of the design.
Fin Light Round Copper comes in choices of rounded square or round with 3 different color options: bronze, blue or steel. What a beautiful self-contained piece featuring both a shade and light in one.
Designer : Tom Dixon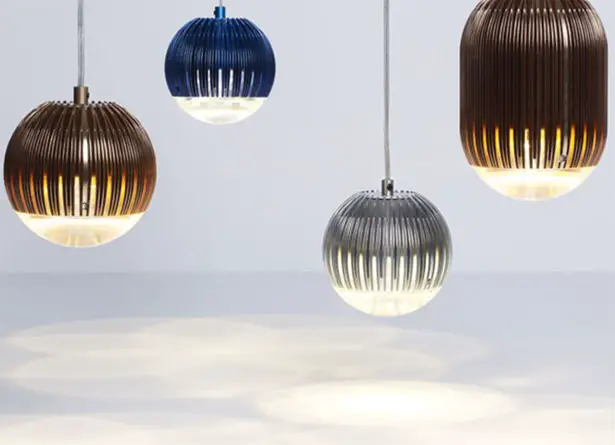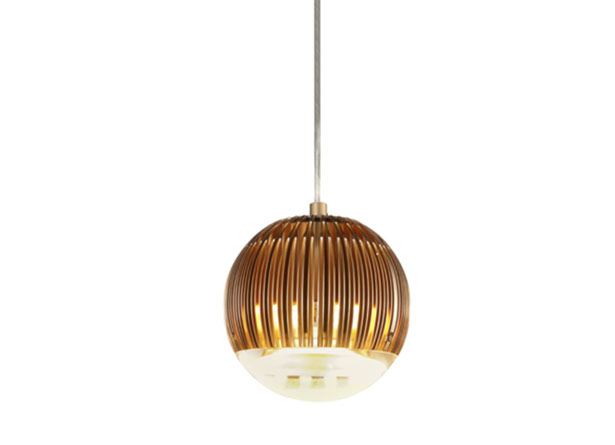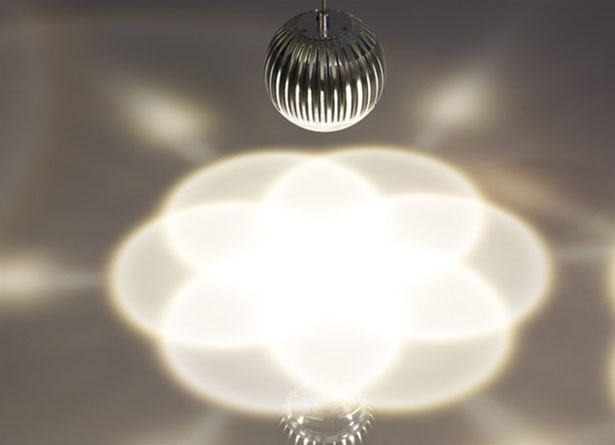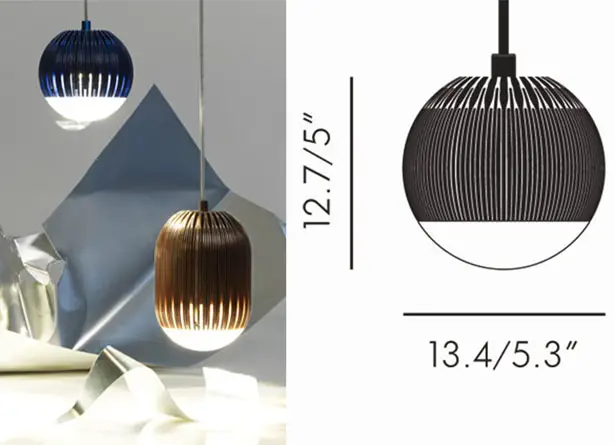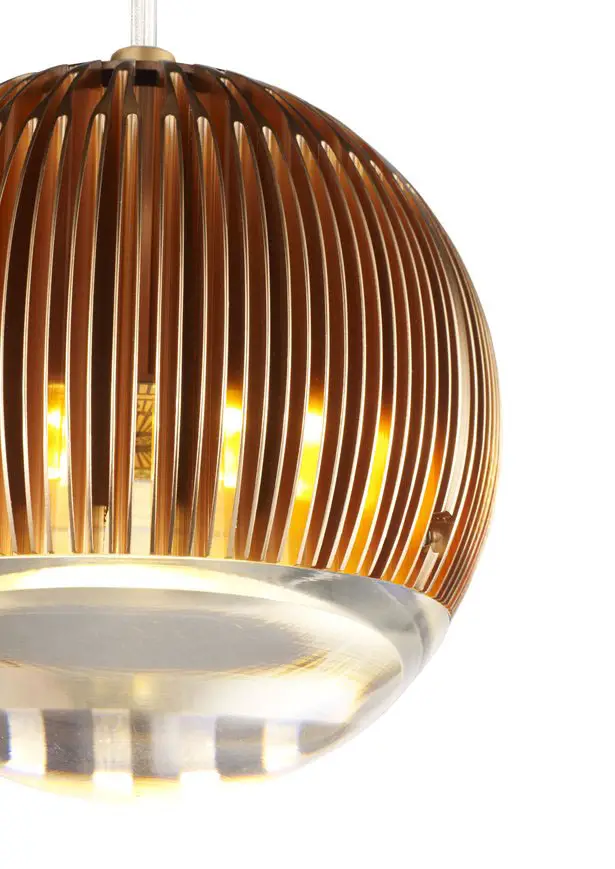 ---
Faceted glass surface of Tokyoflash Kisai Polygon LCD Watch is actually formed by colored and mirrored LCD, thus presenting time in much attractive way. For those who love geometric designs, you should check this watch out. Reading the time is not as hard as you think, the angled display shows time just like any conventional clock. There are 12 polygons around the outside of display that represent the hours while 6 larger triangles represents minutes (0, 10, 20, 30, 40, and 50). If you want to know the single digit of minutes, simple checkout the hexagonal digit at the center of display, yeah, cool right?
As always, you can checkout the date by pressing the lower button where the hours location is used to display the month and minutes location to display the date. Tokyoflash says that this watch features compact design yet still comfortable to wear for both men and women regardless their wrists sizes.
Tokyoflash Kisai Polygon is available in black or silver stainless steel with a black, mirror, blue or pink LCD display, exclusively from Tokyoflash.
From : Tokyoflash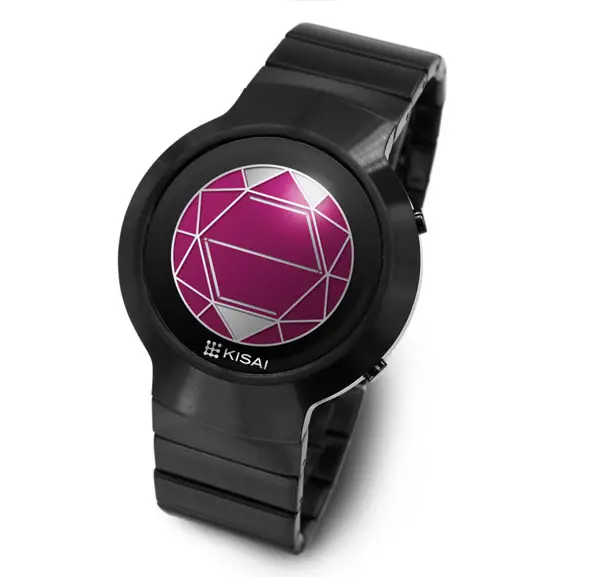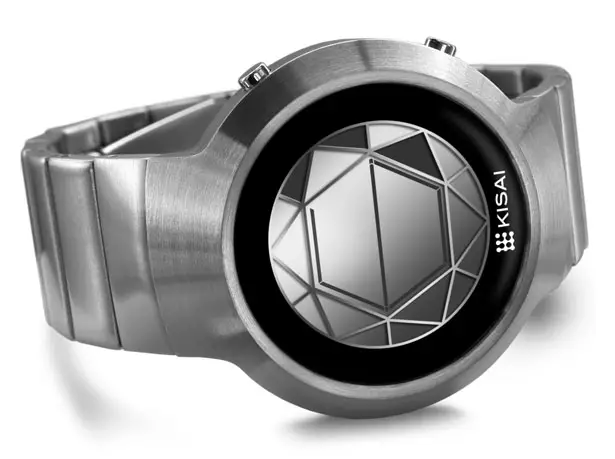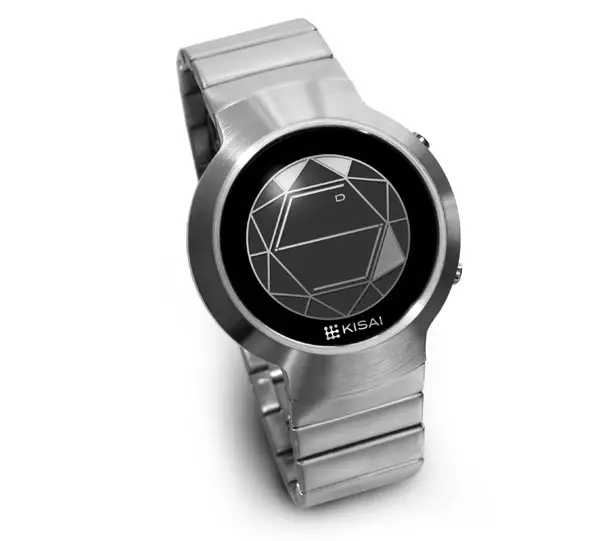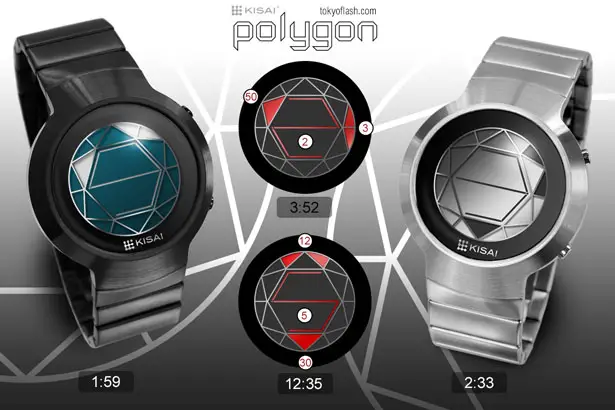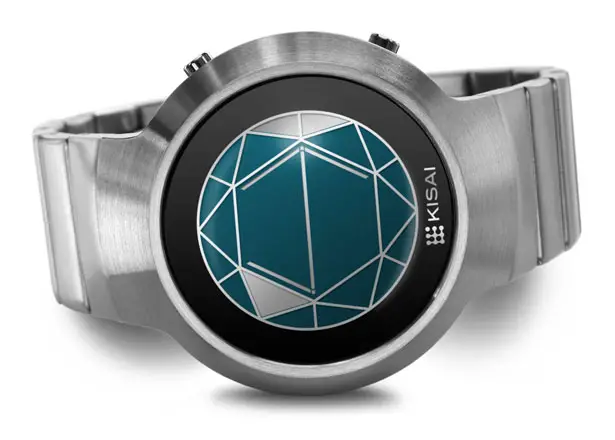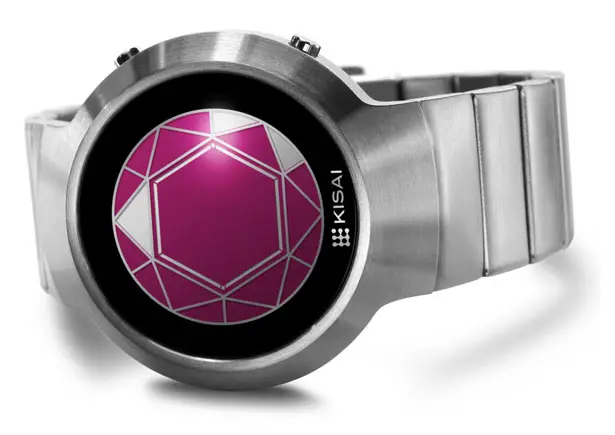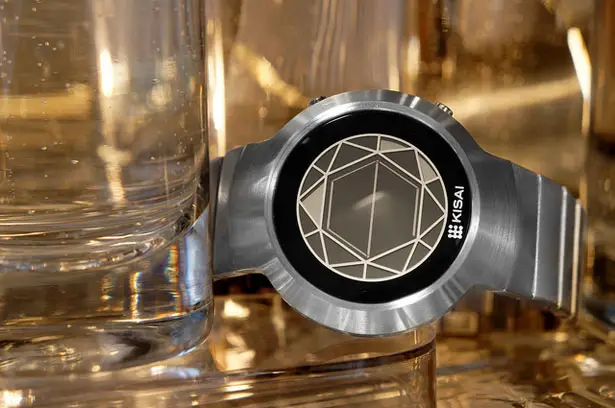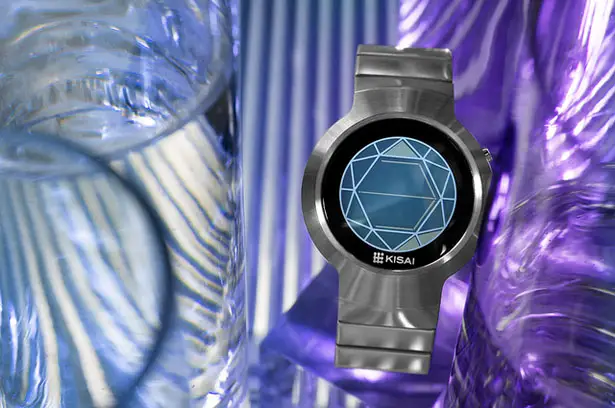 Tuvie has received "Tokyoflash Kisai Polygon LCD Watch" from our 'Submit A Design' feature, where we welcome our readers to submit their design/concept for publication.
---
This new Kodigy watch concept features hexagonal watch face and displays the time to you according to your choice: Code -by default- a simple alíen key, it is based on the known sequence 5-9-12 or if you prefer with digits. KODIGY changes the color of displays from dark -AM- to -PM- clear, it may also indicate the date or warn if you wish, with an alarm. Reading order is the same for numbers and code, its interpretation is explained in animation below. Different technological solutions can be used: LCD, TFT… according to energy savings intended, as well as different finishes and materials.
Designer : José Manuel Otero for [Tokyoflash]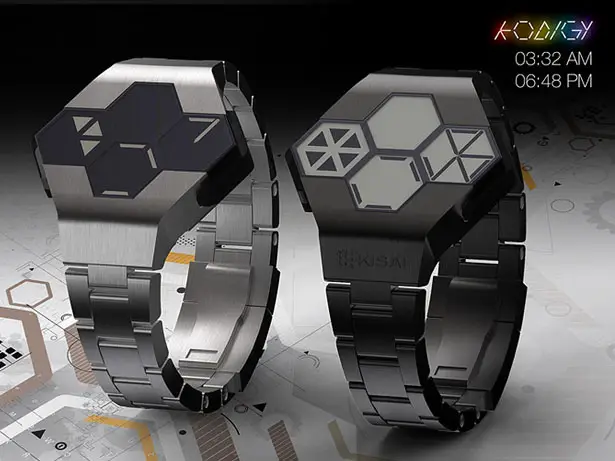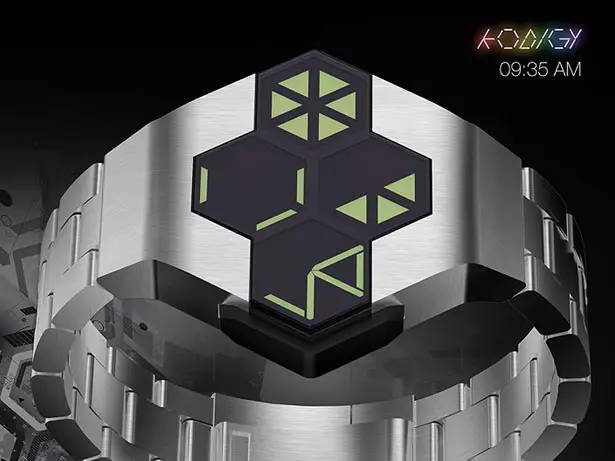 The potential for the development KODIGY is very high: animations, colors and other more advanced features including touch technology can evolve it to a smart watch. Stand out among other features, the originality in arrangement of the display follows a pattern of hexagonal mesh, sleek style, readability. This simple and technological appearance appeals to a wide variety of public among which we can mention those who are interested in wearing unique pieces that go beyond the purpose for which they are designed, SciFi enthusiasts, interested in fashion and new trends, interested in new technologies, lifestyle. It's a universal watch for both men and women.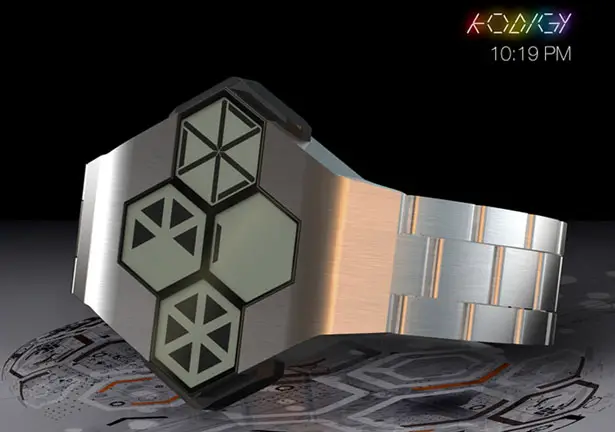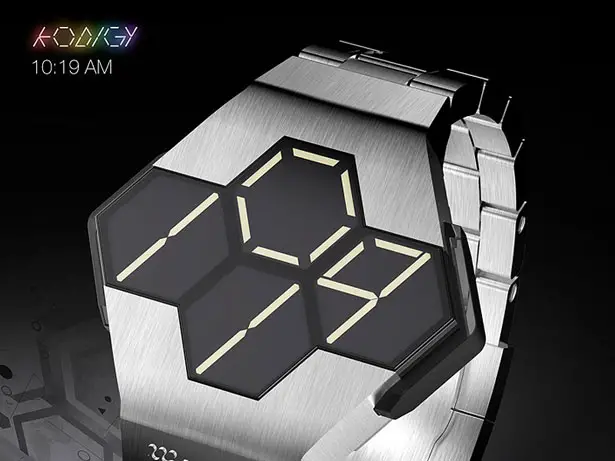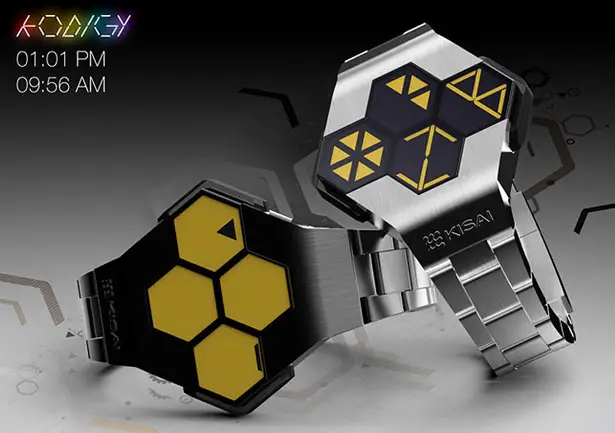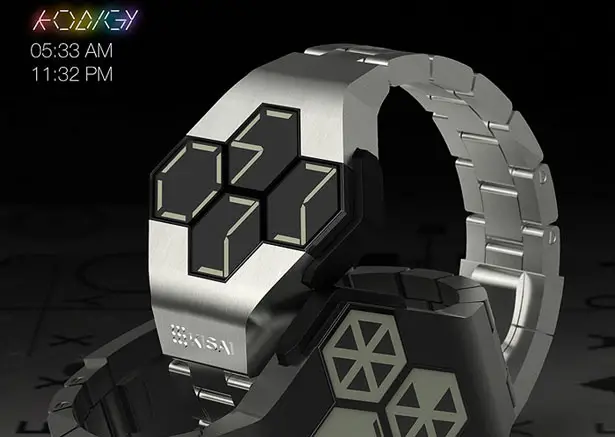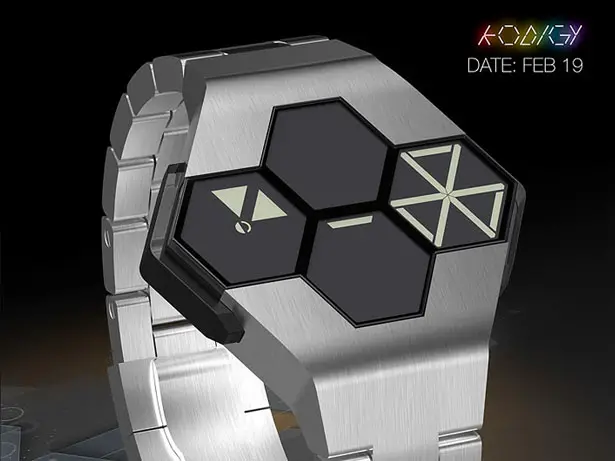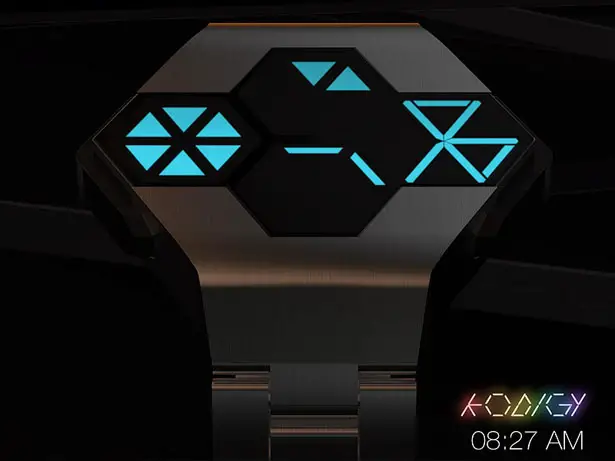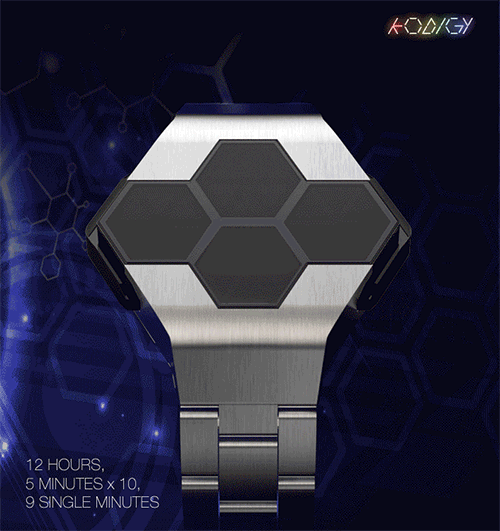 Tuvie has received "Kodigy Watch" project from our 'Submit A Design' feature, where we welcome our readers to submit their design/concept for publication.
---