Many of us have experienced losing keys and I guess I don't have to remind you the stress and panic not to mention the cost of calling a locksmith. There are more than 20% of Americans have been locked out their homes for at least once in the last year alone. We've been carrying keys in our pockets like … I don't know … as long as we can remember, sharp pieces of metal jiggling in our pockets. Yves Behar and Jason Johnson have teamed up to offer you something else.
These 2 designers try to address this issue by designing a new way to make your home entry magical, you won't be using key, you will use something safer and better. August Smart Lock device works with existing deadbolts, so, it's easy to install and it will look great on your door. Using smartphone app as the user interface, it's intuitive and allows user for better control about friends and family or services which is allowed to access your home. August smart lock will automatically unlock your door as you approach, combined with audio confirmation, it makes a unique feature.
Designers : Yves Behar and Jason Johnson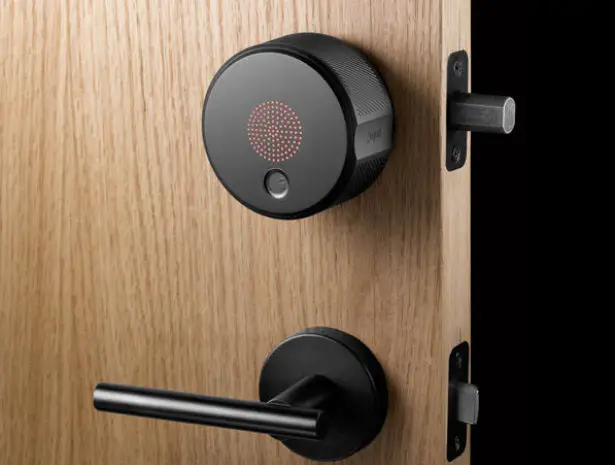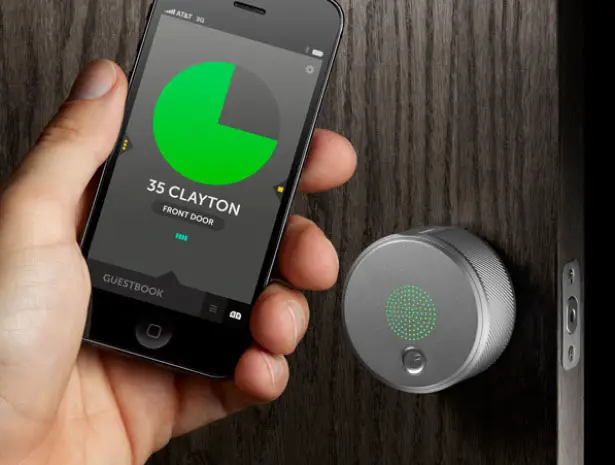 The smartphone app is pretty simple and intuitive, it uses a flat design of color circles as indicator of your door status, keychain for all your keys and scheduling guests access. The lock design is a simple circular extruded shape, made of durable anodized aluminum. There are visual indicators on the look to let you know whether the door is unlocked or locked. Could this beautiful and minimalist lock design be our future?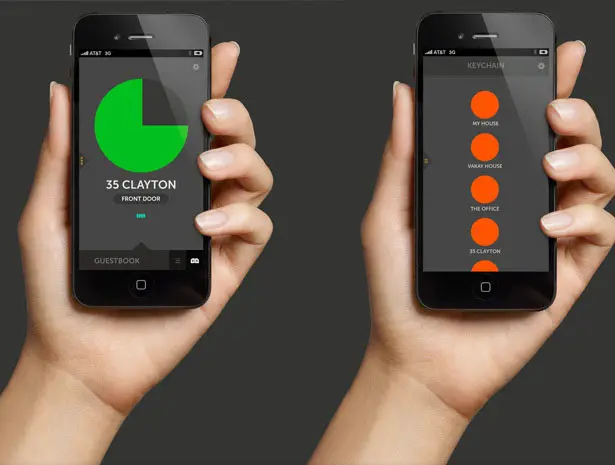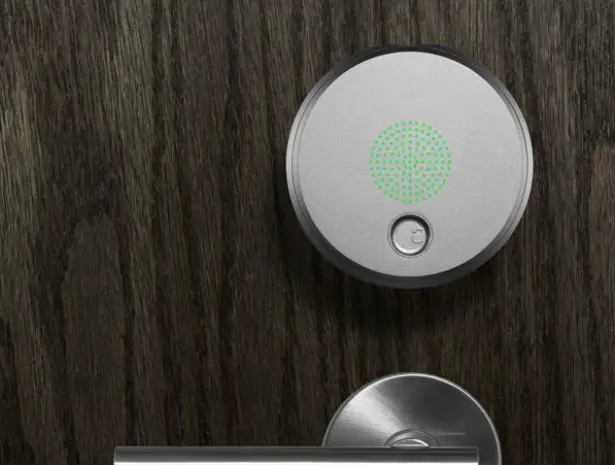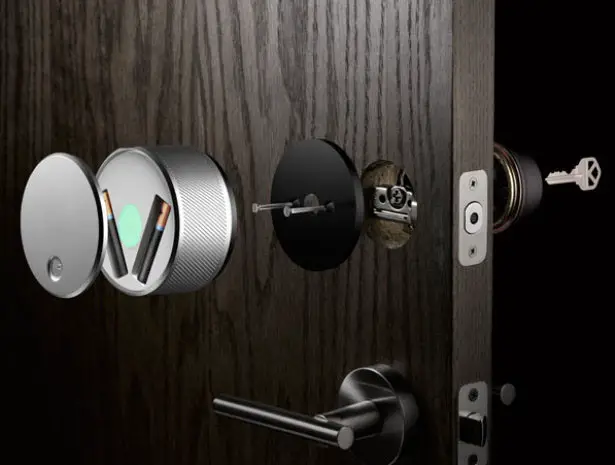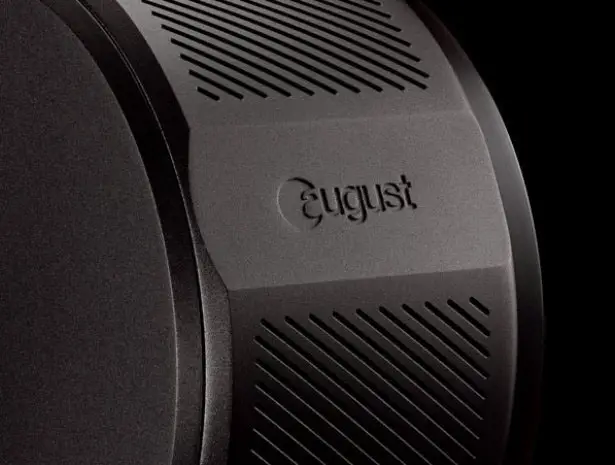 ---
A projection clock is not new tech, but still, it looks pretty cool on your nightstand. Digital Tilt Projection Alarm Clock is a pleasing companion to have in your bedroom, it's a radio controlled alarm clock with projection unit that projects time onto wall or ceiling when you wave your hand over the sensor. Designed by Braun, you can tell that this company has done a great job in designing modern alarm clock, the Red Dot Award confirmed that as well. The large backlit digital LCD display is pretty clear to see, it has an alarm and snooze function to wake you up. The side arm that acts as projector tilts 180-degrees and rotates 360-degrees.
From : Braun [Buy It Here]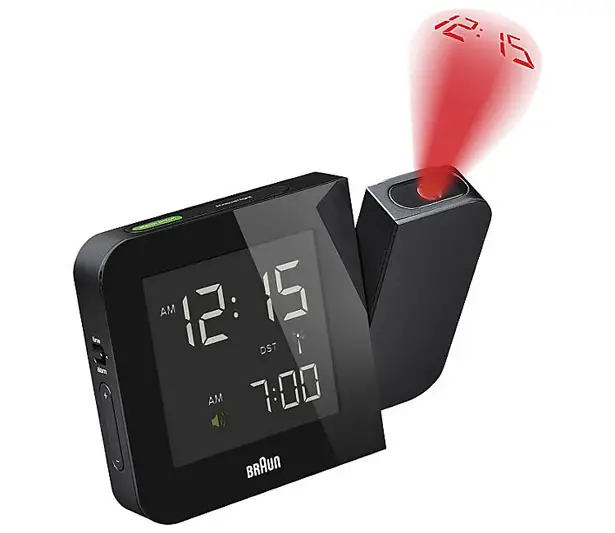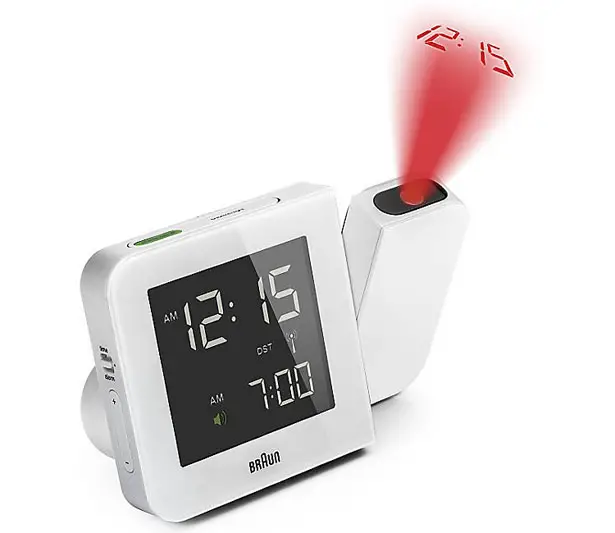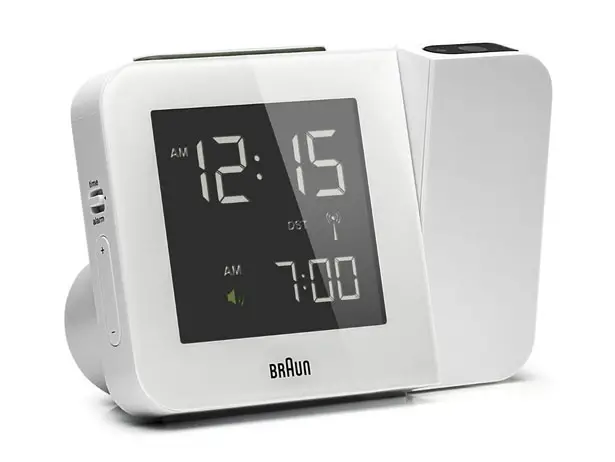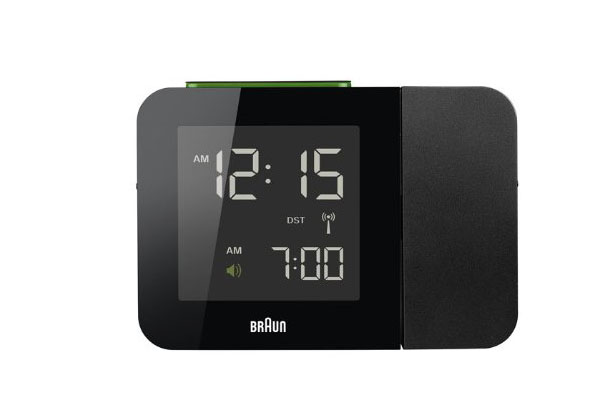 ---
Cell phones are becoming important parts of our everyday life. They also have become more powerful with every new model. Unfortunately, those cell phones don't have features to make them accessible among the blind and visually impaired community. Tactile is a future application of electrotactile technology that engages the sense of touch by sending digital information as beats of electricity. There are conductive pins beneath the multi-touch screen that sends beats electricty to simulate physical pressure from the nerves of the user's fingertips. Each pin acts as a pixel of digital texture that can change dynamically to allow the blind and visually impaired people to navigate menus and other complex features.
Designer : Nikko Van Stolk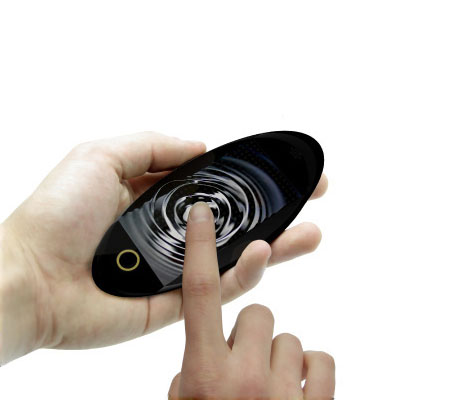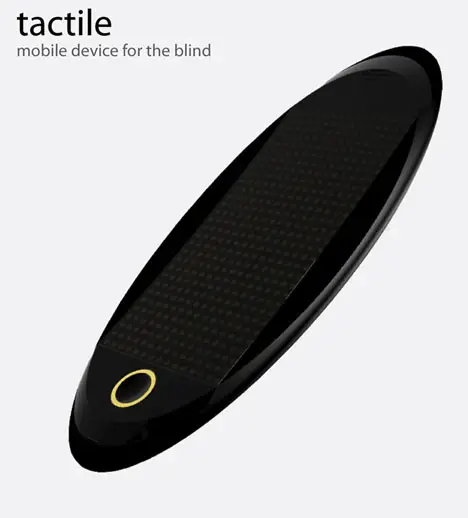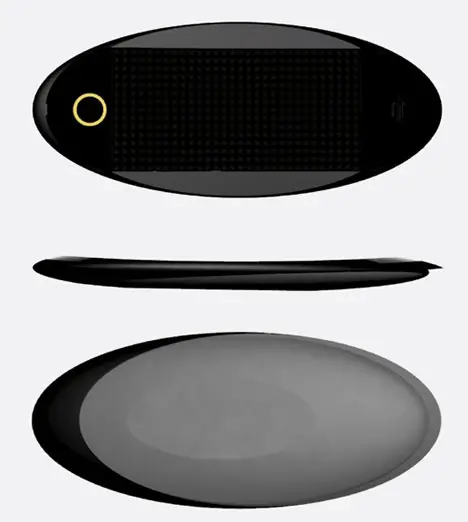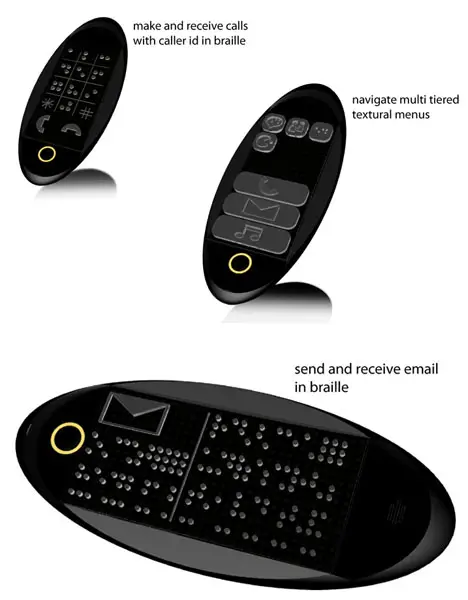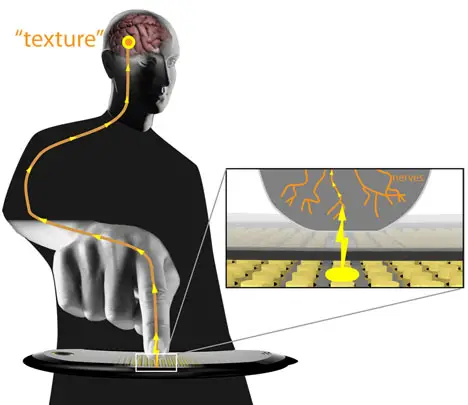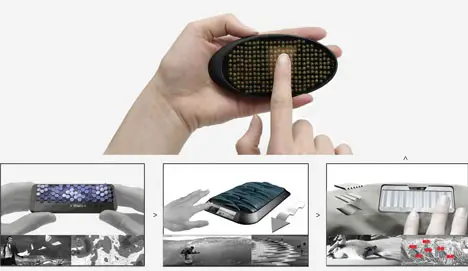 ---