Usually, phone users keep their phones silent when they are working at office to avoid embarrassing situations like a cell phone screaming out in front of the boss. But when they place their phone on their desk in silent mode, it creates an even louder noise because of vibrating. iHammock is a concept iPhone dock where your phone can relax while getting charged in a stylish and innovative manner. This functional device contains a parasol that acts as a solar power battery charger. Users will open and flip the parasol under direct sunlight to get electricity and fix it on the hammock in order to charge their iPhone.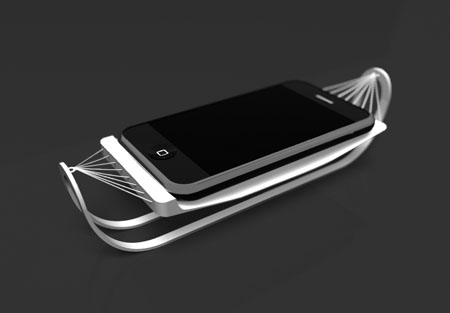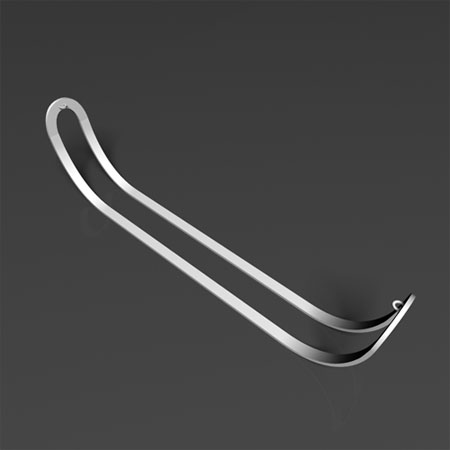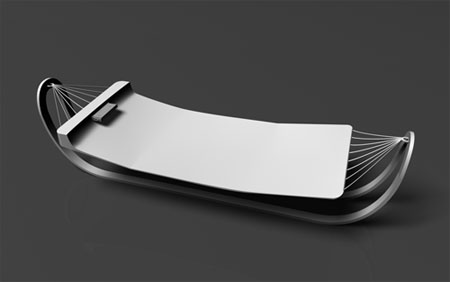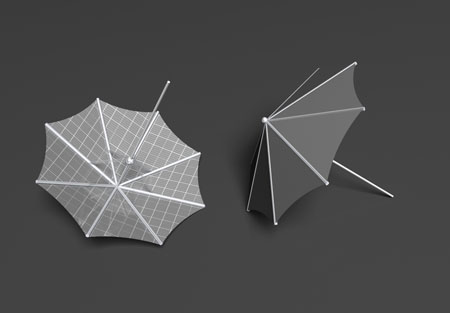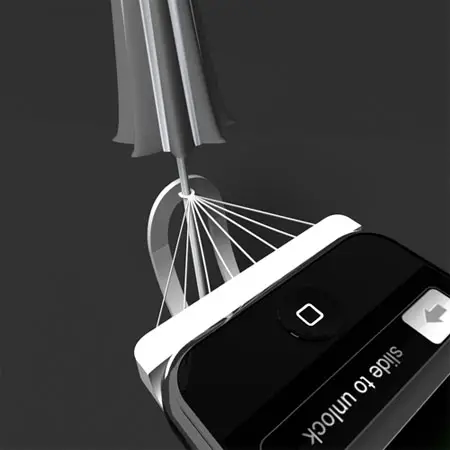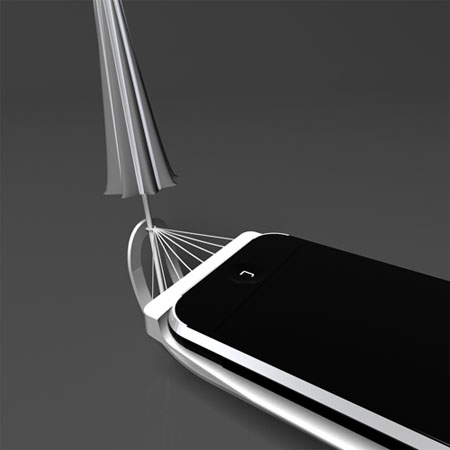 Designer : Mac Funamizu
---
Innovation wooden watch from Tokyoflash, this time, both Kisai Rogue Touch and Kisai Stencil are redesigned. Kisai Rogue SR2 Wood features the same LCD watch, but this time with wooden case and strap, a combination of maple and sandal wood. The same goes to Kisai Stencil Wood, now you can own the famous watch in limited edition model. The case is made from natural wood while the wrist band is made from genuine leather. Both of these watches are visually appealing, different from the others.
Since each case and strap have been carefully made from 100% natural maple and sandal wood, then each watch features unique wood-grained finish. A clear coating has been applied to the wood for great protection. They are light weight and comfortable to wear, although the band is made from wood, it still uses stainless steel button and clasp.
Both designs are available at the special release price of $99 (€77, £65) until Friday May 3rd at 16:00 (Japan time).
From : Tokyoflash [Buy It Here]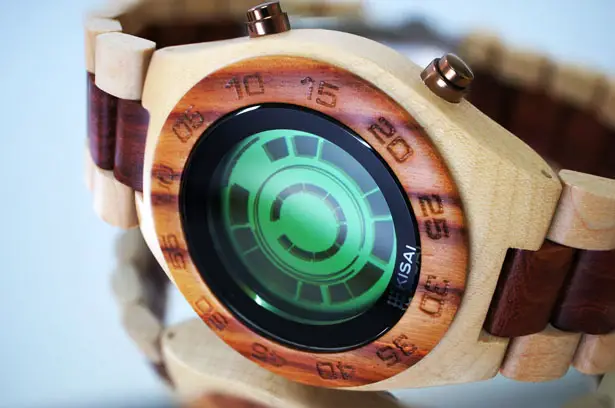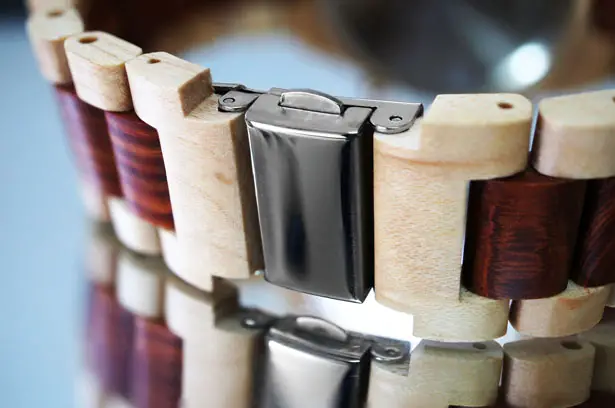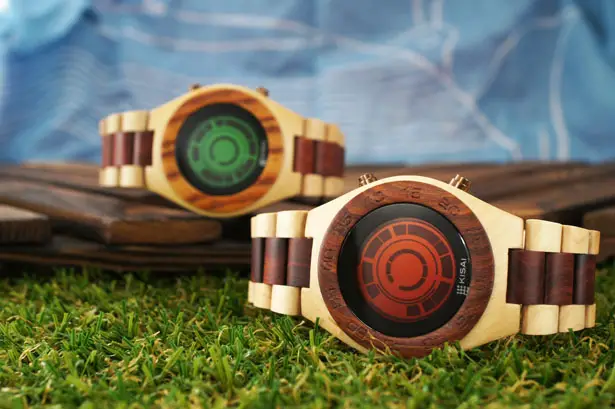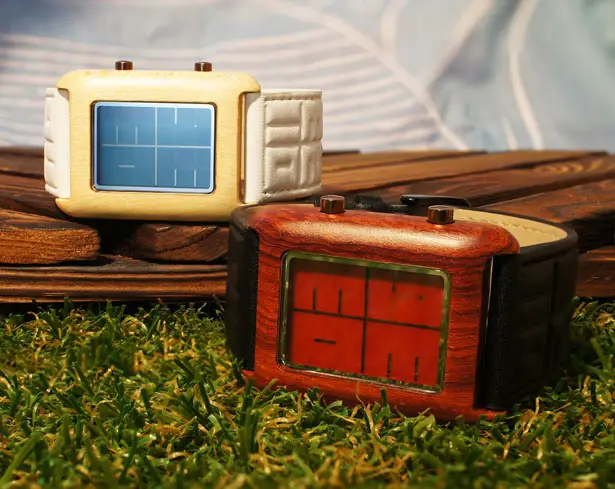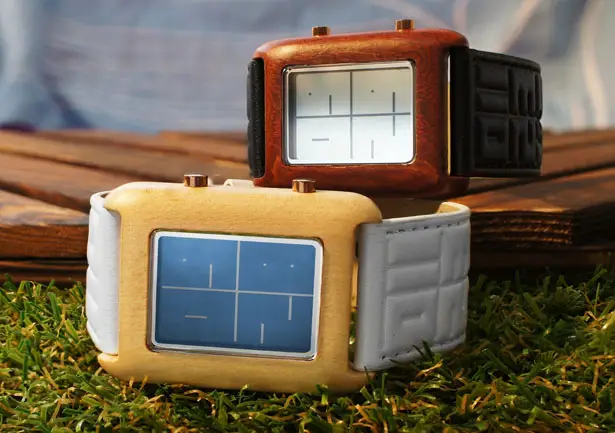 ---
A multi-functional home office on wheels, in its handy size and elegant shape, adapting to the flexible working habits of the individual at home or in the office. Through a 180-degree turn of its top, it unfolds into a small workstation for laptop users. The smooth contours of the desk cube in fact reveal the delicately inbuilt wooden drawers that open to the front and sides. CI desk provides mobility and a practical working space for any busy individual.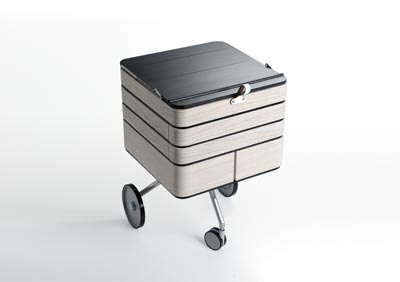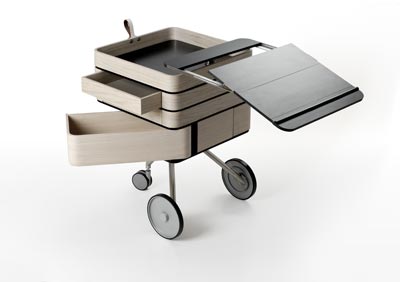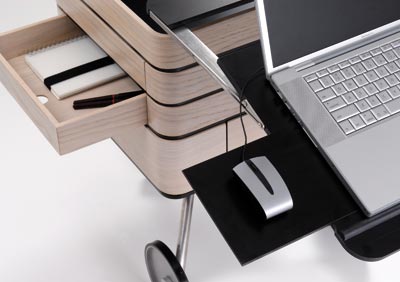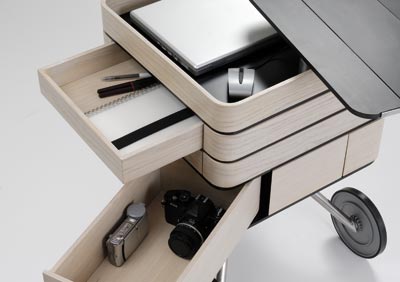 Designer : CIO
---