Do you think this would be the "Next Big Thing" in interior design ? Well, seeing the recent buzz of this product prototype, I believe so. FootLume basically is a rug that lights up when you step on it, pretty futuristic. The co-inventor Leona Dean said that the glow that the rug emits was very soft. "It can provide ambient mood lighting or flash in time to music as talking point at a party", Leona Added. Footlume, powered by rechargeable batteries, works by responding to the weight applied when a person walks across the carpet.
Electroluminescence relies on an electric field to generate visible light. Other light producers include photoluminescence, which is used in many glow-in-the-dark toys; and chemoluminescence, which involves light-producing chemical reactions (as in the body of a firefly).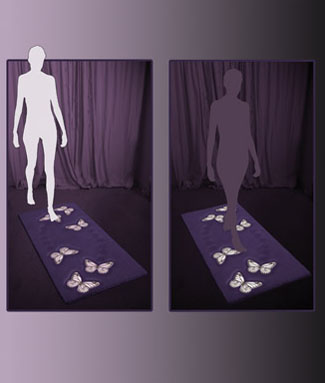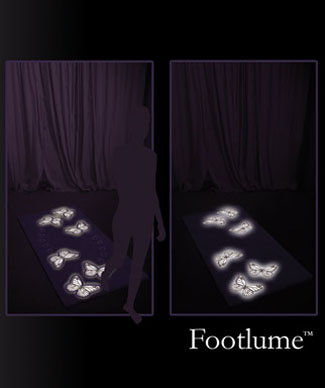 Source : LiveScience
---
No more towel, you can stand on Body Dryer to dry your body after shower. It works just like a giant hand dryer that you usually find in public restrooms. This is great especially when you always need 2 towels to dry yourself, this could be your solution, just like this air shower concept we previously feature. At first sight, it looks light a weigh scale, well, you do have to stand on it for the dryer to blast warm air to dry you.
The main goal of this project is to help you to get refreshing bacteria free drying experience. Unlike towel that requires maintenance along with some other products, this device revolutionizes the process of body drying. This dryer works by blasting warm air to your entire body with compressed ionized air through the ventilation plates. It creates a true circular air effect that encircles your body as it rises, evaporating and taking the moisture away.
From : RPM, LLC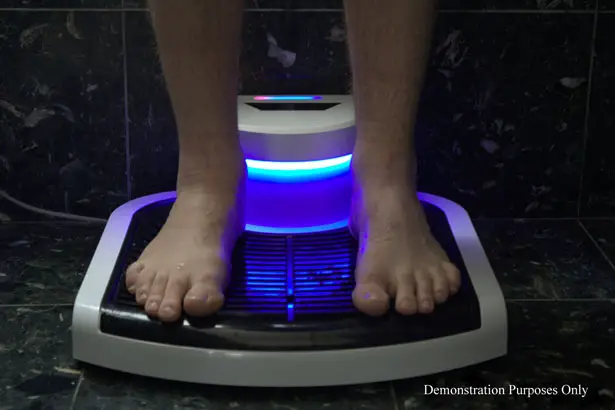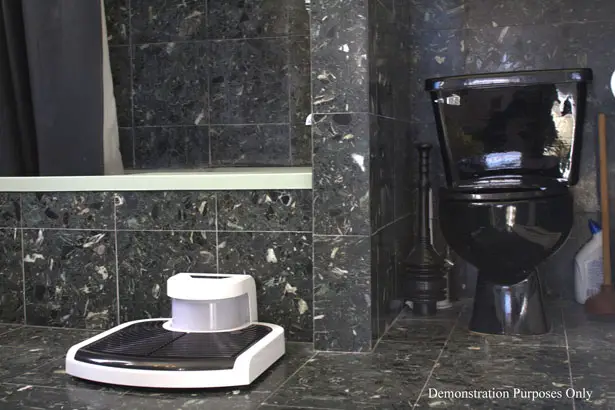 Body Dryer offers you both hot and cold air, you can choose which one you want to use, but considering we all use towels for the instant warmth, well, it's a no-brainer which option you would choose. You can save water here since you don't need to wash towels anymore.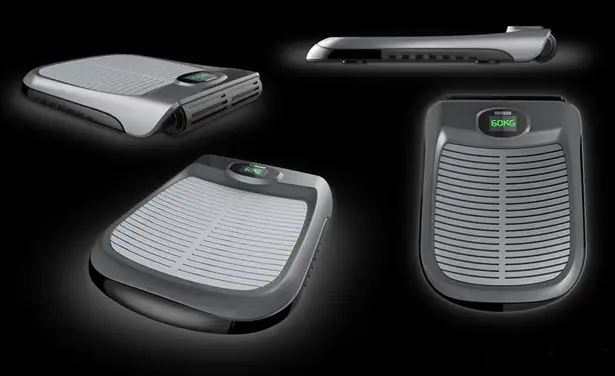 ---
Waterless Cleaner has been designed out of the idea to clean without the use of water, as water itself is the main media to spread all types of bacteria. Instead of using water, this device will dry the objects using electromagnetic waves, leaving only crumbs that can easily be removed. Its high temperature resistant flexible silicon head can adapt to any surfaces while the long ergonomic body and built-in joints can prevent unnecessary energy loss due to trying to reach un-accessible places.
Designer : Beata Patasiute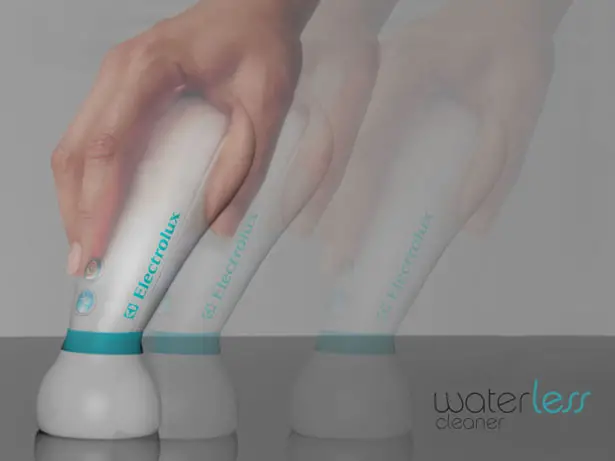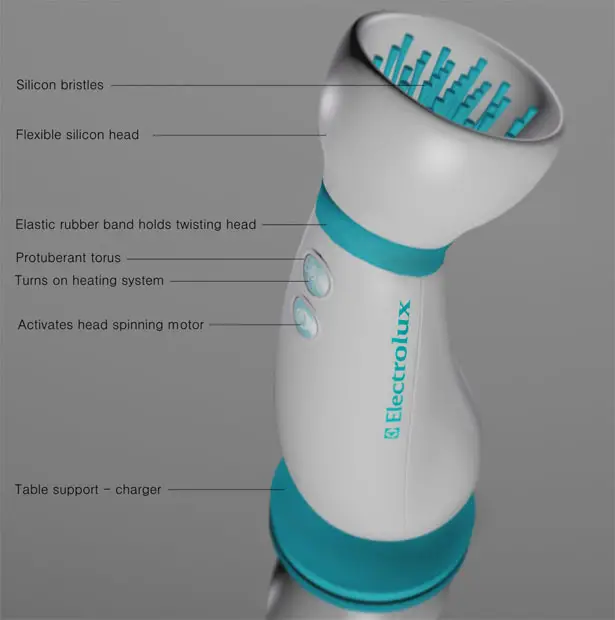 Waterless Cleaner works by drying the food completely with its magnetic microwaves heat, the spinning head with flexible bristles then removes the food crumbs. Since the microwaves only heats dipole molecules such as water and fats, the dishes don't get hot and can be held in the hand during this process.
Being a small and portable device, you can carry Waterless Cleaner anywhere. The table support also works as a charge which should be connected to the power source. At the center of the body, you find switches to turn it on/off. The ergonomic body design of Waterless Cleaner offers equal comfort for left handed and right handed people.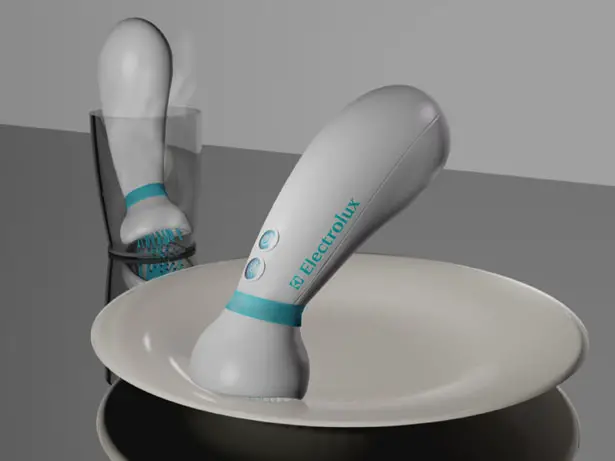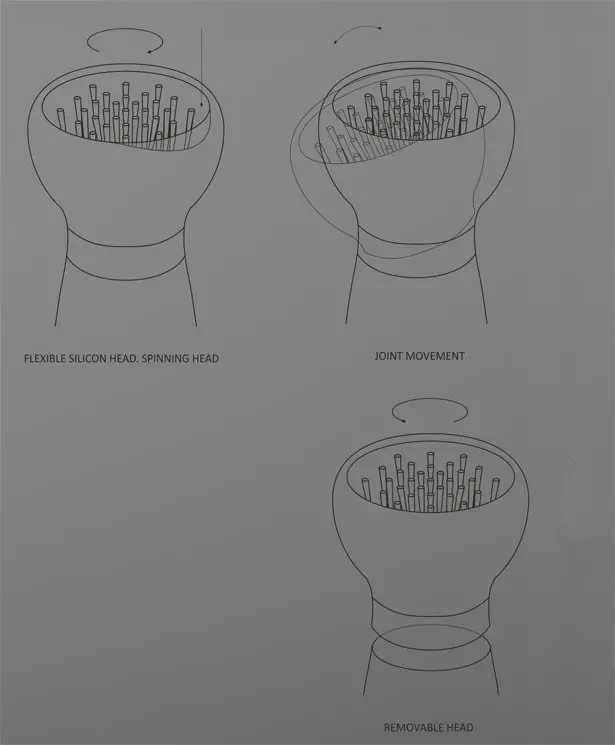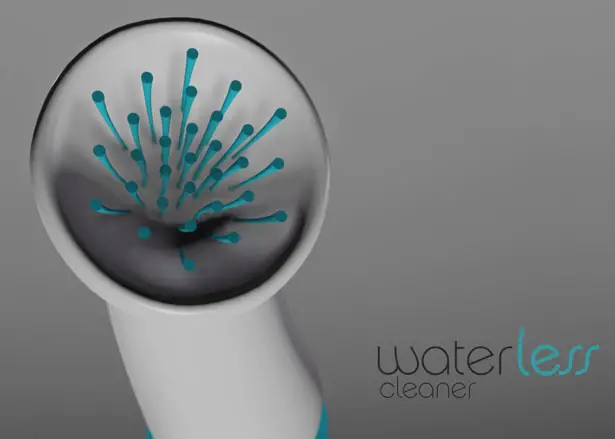 ---