Eco-Bench, produced from recyclable materials, is a very practical seating group with its' ease of assembly and stocking. We're not sure why this bench is not part of Ecoseries furniture set, while it has the similarity with other furniture pieces. The simple, elegant, and light weight components of the product, which fit into one box, shows its' respect for nature.
Designer : Dr.Hakan Gürsu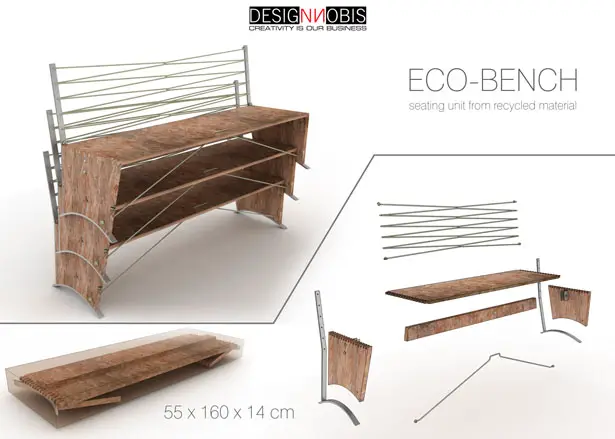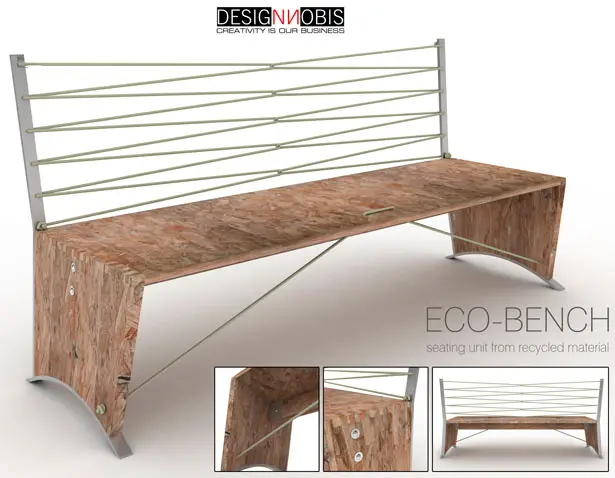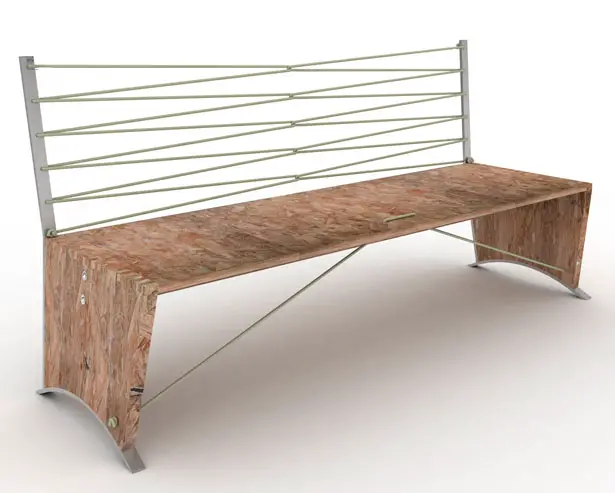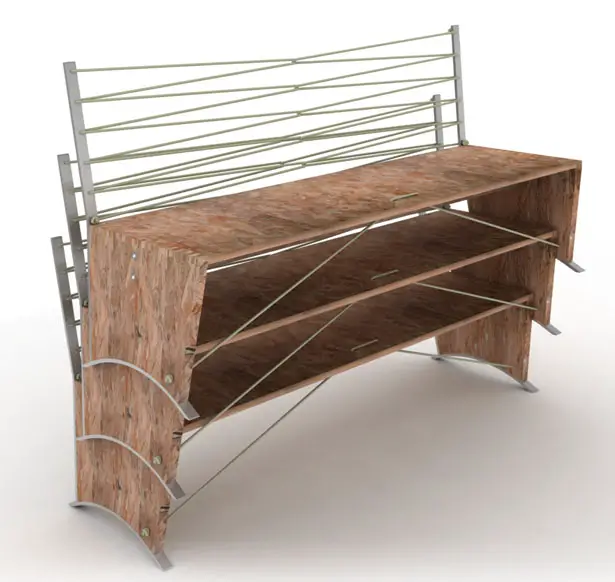 Tuvie has received "Eco Bench" from our 'Submit A Design' feature, where we welcome our readers to submit their design/concept for publication.
---
Do you see a car here? I don't. But then again, Ora-ïto didn't design another concept car, but rather a genetic transformation. After more than 3 years of collaboration with Citroën, he has come up with a future car that reunites more than 400 years of history, a reflection on the evolution of the mobility and the legendary know-how of Citroën. No one can describe Evo-Mobil better Ora-ïto himself, you can read his description below.
The ge­net­ic trans­for­ma­tion is a fact re­sult­ing from er­rors of copies dur­ing the cel­lu­lar di­vi­sion. When they are caused by in­ter­ven­tions, they be­come ex­treme­ly rare. The monu­men­tal sculp­ture cre­at­ed by Ora-ïto is the cross­ing of two ty­polo­gies, a ma­chine of the past and a cur­rent car, a sub­tle his­toric and so­ci­o­log­i­cal tes­ti­mony on the func­tio­n­al mo­bil­i­ty of the XVI Th cen­tu­ry mixed to the mod­ern world.
Designer : Ora-ïto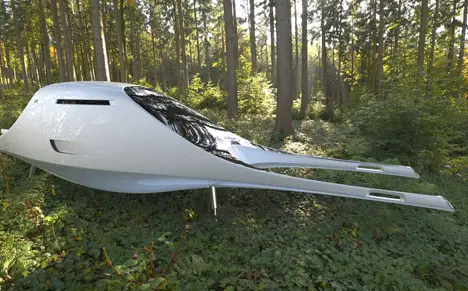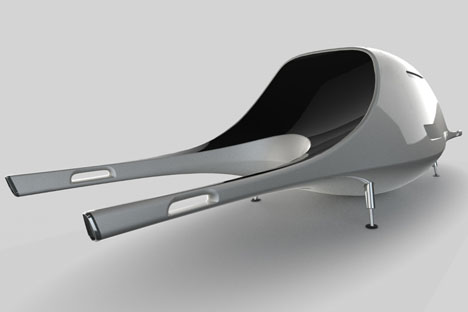 On the edge of the hy­poth­e­sis and the con­tem­po­rary art, this hy­brid ob­ject is based on the ful­fill­ment of child's dream with an ob­vi­ous com­mit­ment for the ecol­o­gy. In the vo­cab­u­lary of Ora-ïto, we find a re­al as­ser­tion ex­press­ing and re­al­iz­ing the imag­i­na­tion.

This cre­a­tion be­comes by def­i­ni­tion a vi­sion in op­po­si­tion with the ag­gres­sive uni­verse of the car in­dus­try. In­spired by the first Cit­roën car and based on his de­sign­er's com­pe­tences, Ora-ïto won­ders about the er­go­nomics of the in­te­ri­or of the first mo­bile mo­d­ule. He has worked on the codes, the DNA and the phi­lo­so­phy of this in­dus­try to mod­ern­ize it with the pos­si­bil­i­ties and the ex­ist­ing tech­nolo­gies. As­so­ci­at­ed to the re­search and in­no­va­tion de­part­ment of the dy­nas­tic Cit­roën, he has de­vel­oped a sur­pris­ing and un­ex­pect­ed sculp­ture join­ing all the pa­ram­e­ters and the tech­nolo­gies ap­pro­pri­ate for the uni­verse car man­u­fac­tur­ers, part­n­er of the in­ter­na­tio­n­al fair of con­tem­po­rary art of Paris (FI­AC).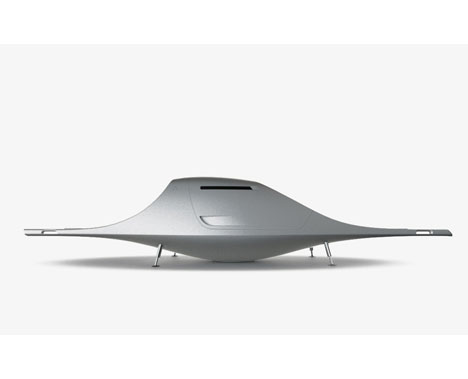 Bap­tized "Evo­mo­bil" he cre­ates a mono­typ­ic kind, which pos­sess­es on­ly sin­gle spe­cie. The term "ge­net­ic trans­for­ma­tion" is used to in­di­cate an ir­re­v­ersi­ble mod­i­fi­ca­tion of the ge­net­ic and hered­i­tary in­for­ma­tion. If the trans­for­ma­tion ar­rives up to cells then, it is passed on to the de­s­cen­dants of the mu­tant in­di­vi­d­u­al. This change can get a se­lec­tive ad­van­tage. This is the base of the pro­cess of the evo­lu­tion.

Ora-ïto has na­t­u­ral­ly imagined others mo­d­ules to join the ini­tial pro­ject. A cont­i­nu­i­ty of the imag­i­na­tion al­low­ing to mul­ti­p­ly new ac­tions and us­es of "Evo­mo­bil" as car op­tions. He has named this "plugs" which are in­de­pen­dent and can be con­nect­ed on the front and the back of the ve­hi­cle. In case, sev­er­al ge­net­ic trans­for­ma­tions com­bine, we can say they share a com­mon an­ces­tral ge­net­ic pool. Ev­ery pod is orig­i­nal and unique as a sculp­ture that al­lies the dream to the for­mal, the past to the tech­nol­o­gy. The idea to work sev­er­al en­ti­ties al­lows all the "ge­net­ic trans­for­ma­tions " to spread an uni­ver­sal mes­sage on the evo­lu­tion of the mo­bil­i­ty and gives to the car in­dus­try new di­rec­tions nev­er in­vesti­gat­ed.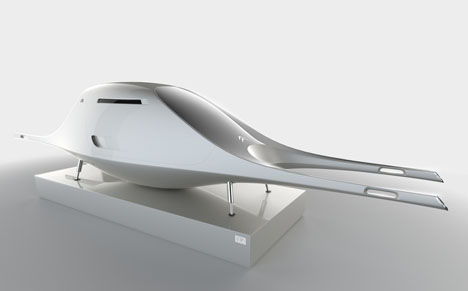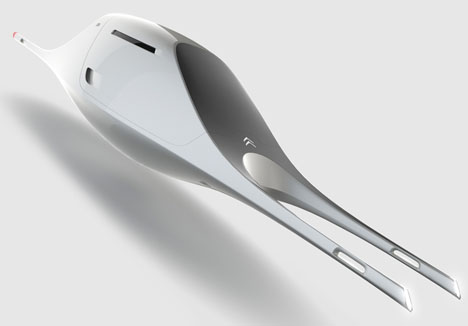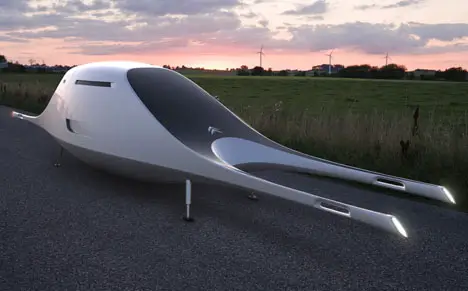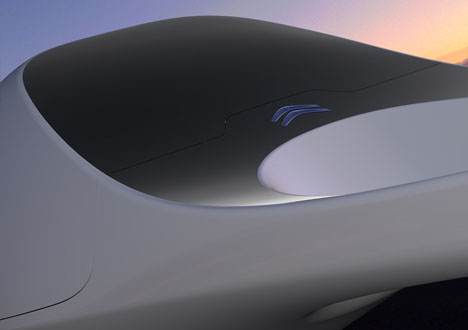 ---
The newly designed iPod Nano got our attention from today's big Apple announcements. This new iPod Nano is smaller and redesigned with Multi-Touch technology, the same technology for iPhone, iPad, and iPod touch. Listening your music is easier, intuitive and more fun. Have fun with your music, just tap or swipe away!
From : Apple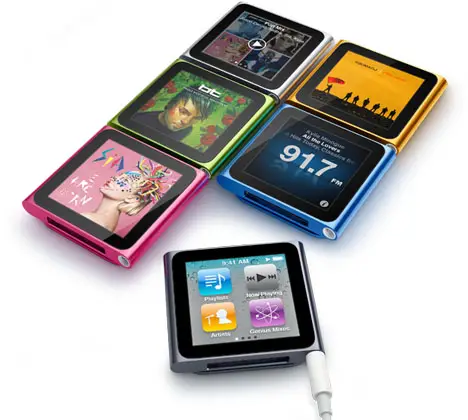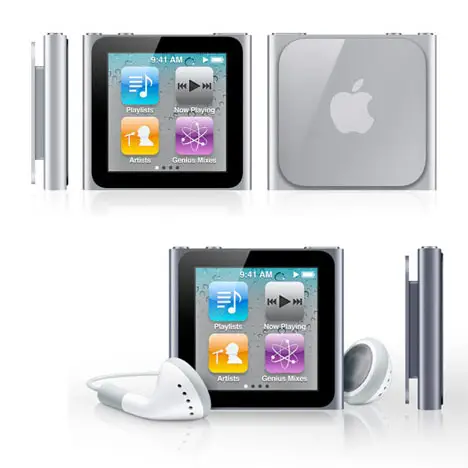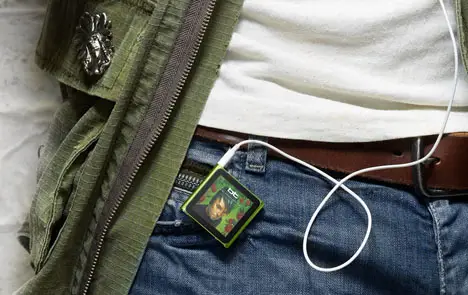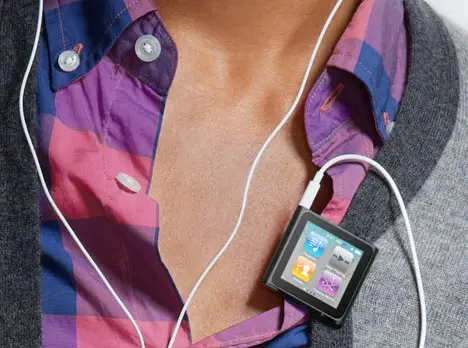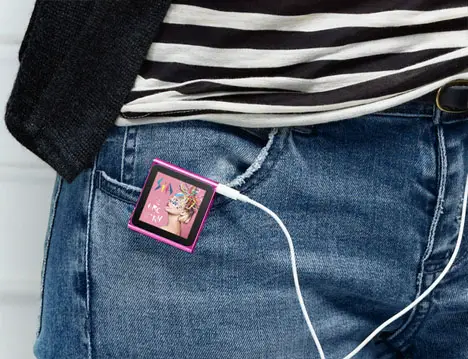 ---