New trend of three wheeled vehicles has come again because they are designed as a light and high performance vehicle. Higgins-Aubé Inc is a Canadian company who is very proud to create the "Energya", a three-wheeled vehicle. Energya is like an open wheels race car with distinctive and cutting edge aggressive features. The engine is powered by a motorcycle engine having a six-speed sequential manual transmission. Its innovative half doors are very helpful to access to the cockpit while offering side-impact safety. So, anyone driving Energya is surely going to have a dynamically thrilling experience.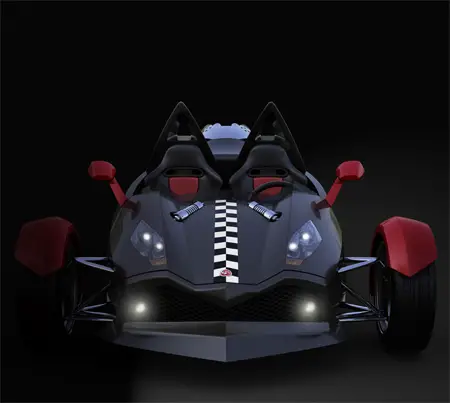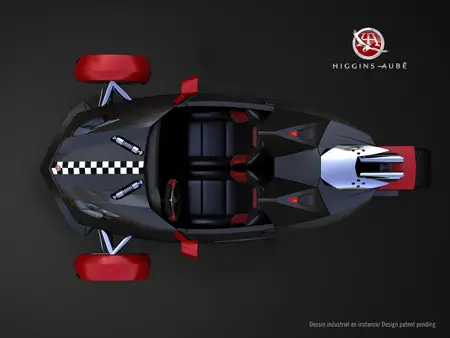 [Press Release]
Higgins-Aubé Inc, a young Canadian company, is proud to show early images of its latest creation, the Energya, a three-wheeled vehicle. The Energya™ three-wheeled vehicle, also now know as a motomobile, is designed as a light, high performance vehicle. Similar to a sports car where the driver and the passenger are seated side-by-side, the Energya™ motomobile has a rear engine that drives the single wheel at the back. The vehicle feels, drives and behaves mostly like an open wheels racecar. The vehicle features a distinctive, cutting-edge aggressive design that reflects its level of performance.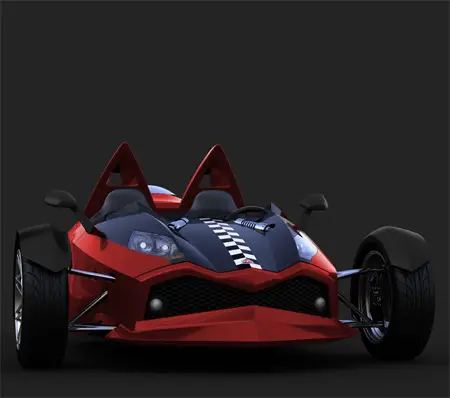 Mechanically, the Energya™ motomobile will be powered by a motorcycle engine having a six-speed sequential manual transmission. It will feature an aluminum frame with inboard front suspension using superposed unequal A-arms. The dampers slightly protrude through the front cowling, both as a design statement and for cooling reasons. Particular attention has been given to reduce the weight of each component in order to produce a vehicle that conveys a dynamically thrilling experience. Particular attention has been given to reduce the mass of the non-suspended components and to centralizing most of the mass closer to the vehicle center of gravity for enhancing dynamic performances. The cockpit is typical of a racecar with only the essential instruments for the road. The seats are very supportive, in pure racecar fashion. Innovatively, half-doors are provided to ease access to the cockpit while providing side-impact protection. Convenience has not been neglected with a small storage space under the front cowling.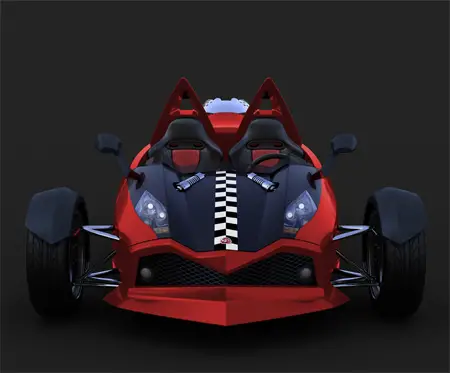 The advantage of having only three wheels is manifold. First and foremost, a three-wheeled vehicle is considered, in many jurisdictions as a motorcycle. Since the vehicle may do without many of the mandatory systems and components required on an automobile, the motomobile may consequently be made lighter, advantageously influencing its performances. As Higgins-Aubé shares the philosophy of late Colin Chapman, the founder of Lotus Cars™, reducing weight was indeed the cornerstone that led to the choice of this type of vehicle. Furthermore, a three-wheel vehicle having two wheels at the front, contrarily to having a single wheel at the front, is dynamically stable.
Performance targets are set high: achieve 0-100km/h within 4 seconds and lateral acceleration in excess of 1 G. Expect an engine in the neighborhood of 200 hp and an approximate vehicle weight of 350kg. The Energya™ motomobile is aimed at providing exotic car performance at down-to-earth prices.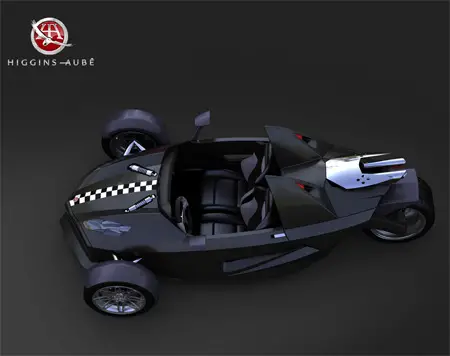 Styling and design were conducted per state of the art R&D process. "We aimed at solving the main problems related to this compact architecture in sync with engineering. For example, ingress-egress ease and side impact protection were made possible by the use of a half door which also improves general styling by connecting the lower front cowling to the rear fairing with a continuous dynamic line" says Aubé.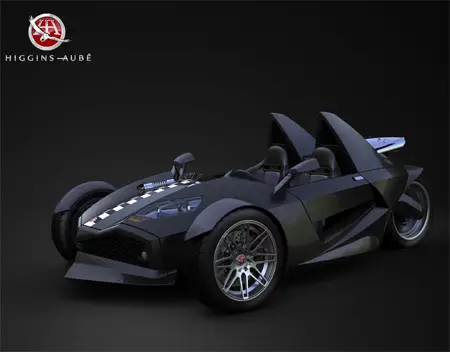 Given appropriate financial backing, production units of the Energya™ motomobile could hit the market within 18 months.
As a future step, it is envisioned that the Energya™ motomobile will be offered as an electric vehicle. This will turn the electric-car stereotype on its head, as the same performance objectives will be maintained.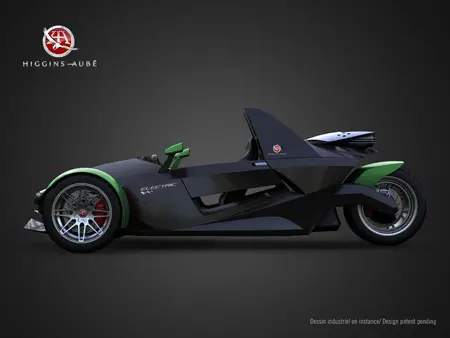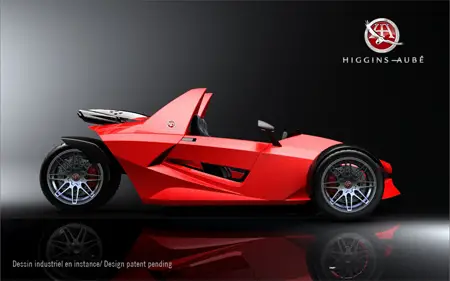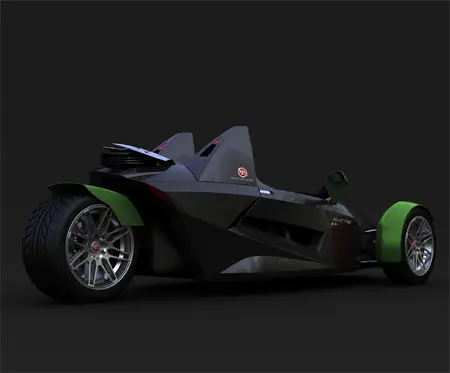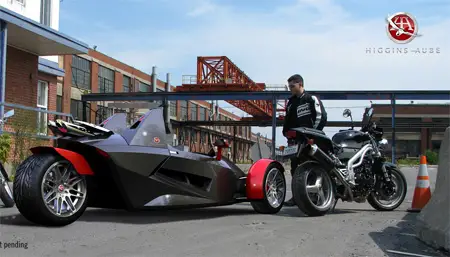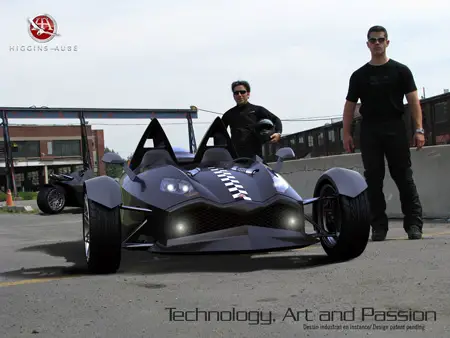 Designer : Higgins-Aubé Inc
---
Dusty keyboard happens when you are too lazy to clean it with some damp cloth. Logitech Washable Keyboard K310 offers a solution for this, simply place it under water, it's a keyboard that loves a wash. There's no reason to have dirty keyboard, this gadget can handle from a light dusting to a soak, use mild soap and soft cloth, you're good to go. It has several drainage holes at the back to allow speed drying.
The company claims that Logitech Washable Keyboard K310 is one of the toughest keyboards on the market, its laser printing and UV coating will make sure this gadget can take washing as well as pounding. The overall look is simple and nice, modern and functional. There's no additional software to install, just plug and type.
From : Logitech [Buy it here]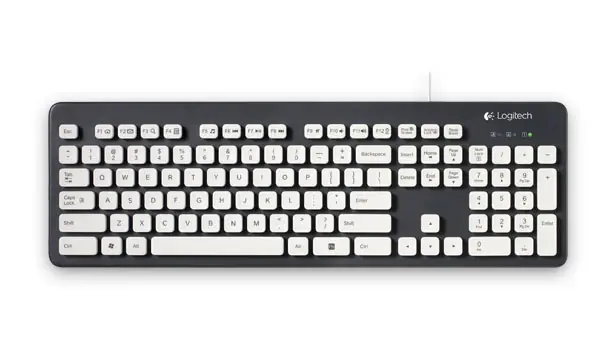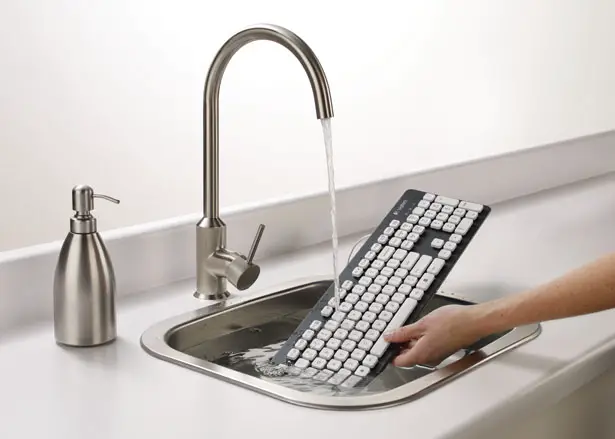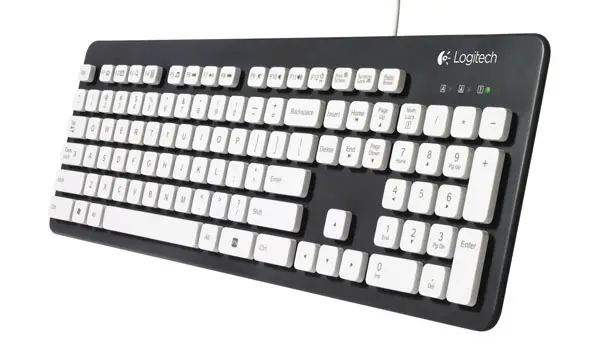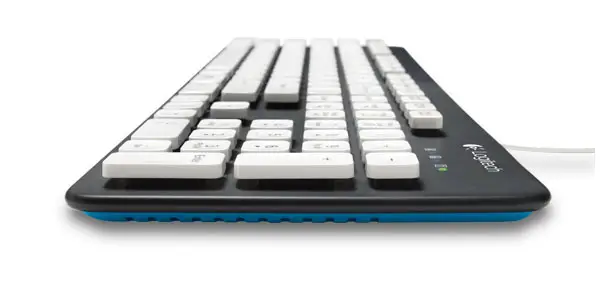 ---
Do you love camping in unusual places? You might want to checkout Heimplanet Mavericks Tent. It's a multipurpose tent which has been designed for extreme conditions, you can use it as a basecamp or group tent, the height is this tent is about 2-meters (6.5 ft.) with 13 square meters of space (140 sq. ft.). This durable tent features IDG (Inflatable Diamond Grid) technology along with patented multi chamber safety system, in this way, after inflation, the inflatable structure can be separated for 10 individual air chambers. It's a great way to make sure an emergency stability in case of a defect.
Although the finished structure looks intimidating, actually this whole tent is preassembled and you can set it up without any help from other people. Its special geodesic structure makes this tent's able to withstand high wind speeds up to 180km/h. There are 5 windows and 5 doors for maximum flexibility, the outer layer material is extra stiff, resistant polyester while the inner layer is flexible thermoplastic polyurethane.
Designer : Heimplanet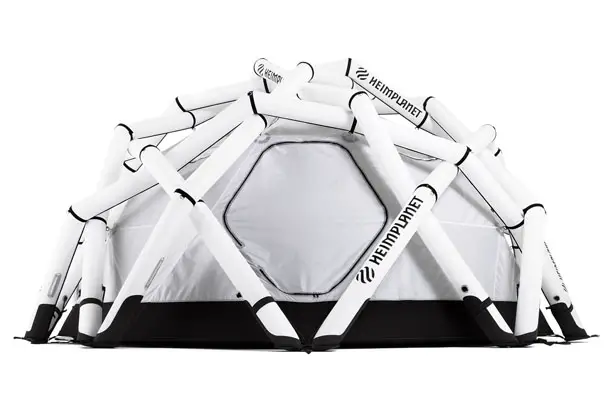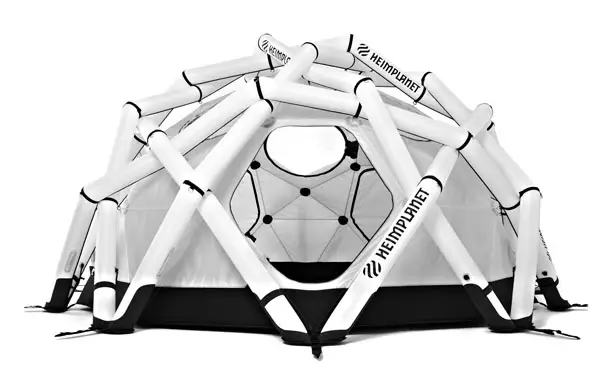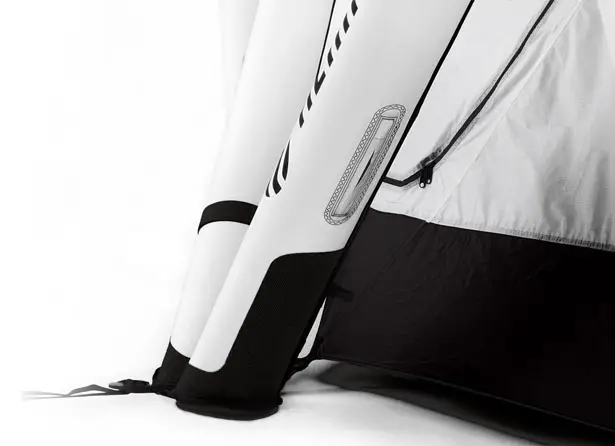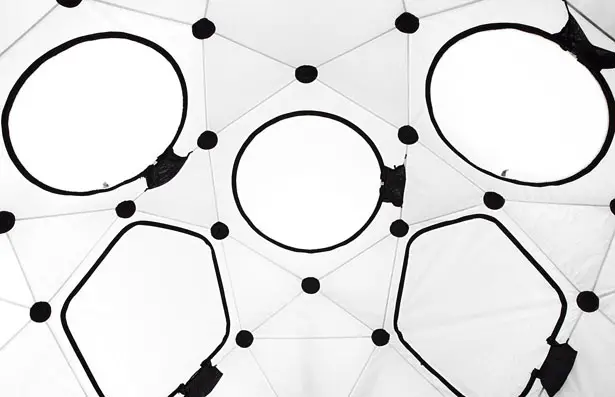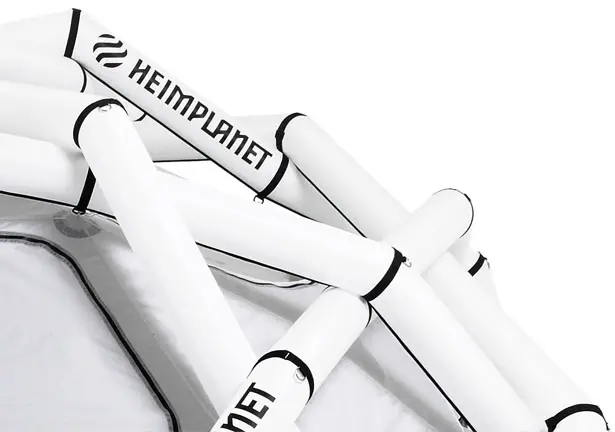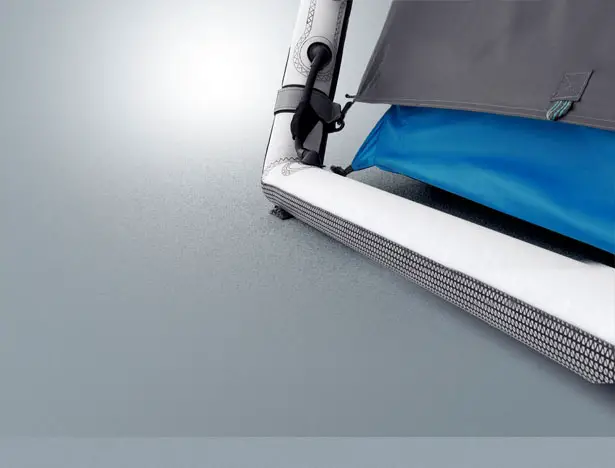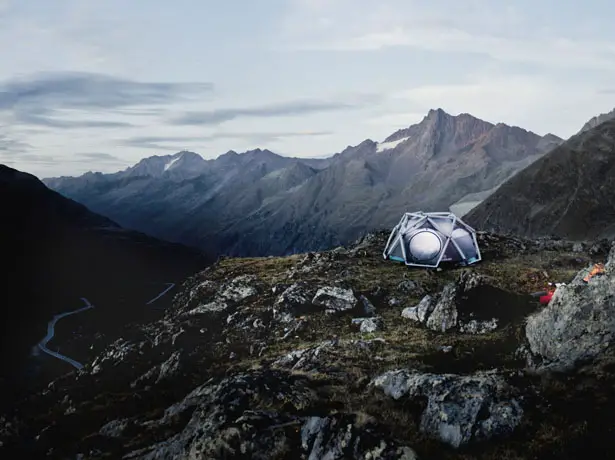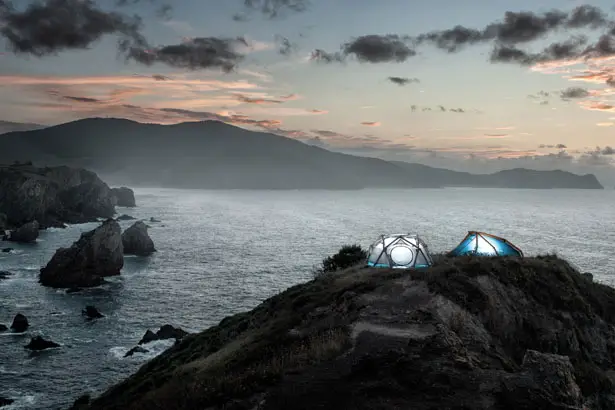 ---