Stop smoking is not as easy as you'd think, Clean Life project aims to help people by giving an emotional aid through its "Breath Analyzer", "Decision Reminder", and "Social Media". Basically it works by warning and giving nicotine addict user all those information throughout the quit smoking process. If you want to quit smoking, this project connects you with other struggling smokers online community so that you can encourage each other throughout the process.
Clean Life helps to track your improvements during the quit smoking process to remind you whenever you experience a "nicotine" peak. It tries different approach to cure nicotine addiction, instead of replacing the nicotine with other products, it prepares smokers to mentally ready to make decision for stop smoking. Unless you are mentally ready, you would always come up with excuses to smoke another cigarette as your "last" one. When this device provides you with information of how much mucus in your lungs have decreased and your breath capacity increases, most often than not, you would emotionally feel that you don't need cigarette to feel good anymore. Knowing great progresses you have gained from stop smoking, giving you more effort to keep your promise intact.
Designer : Omer Haciomeroglu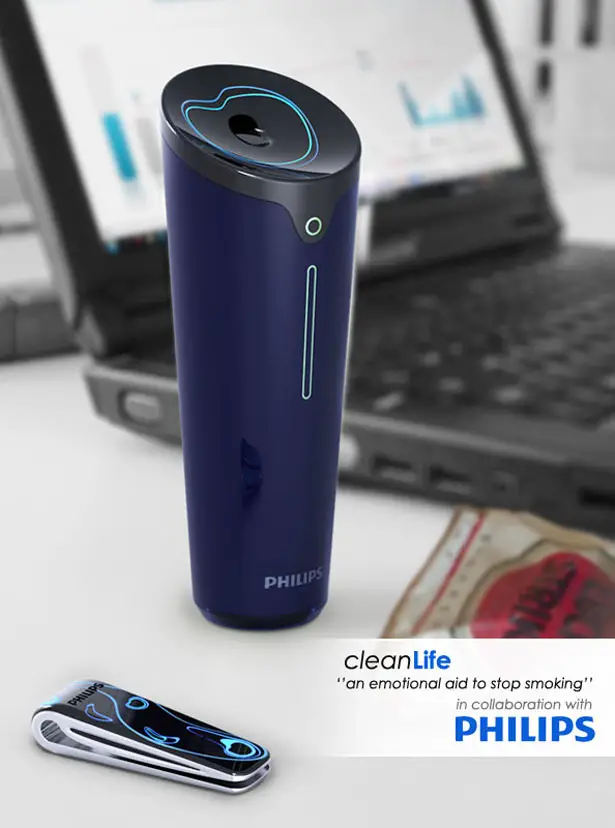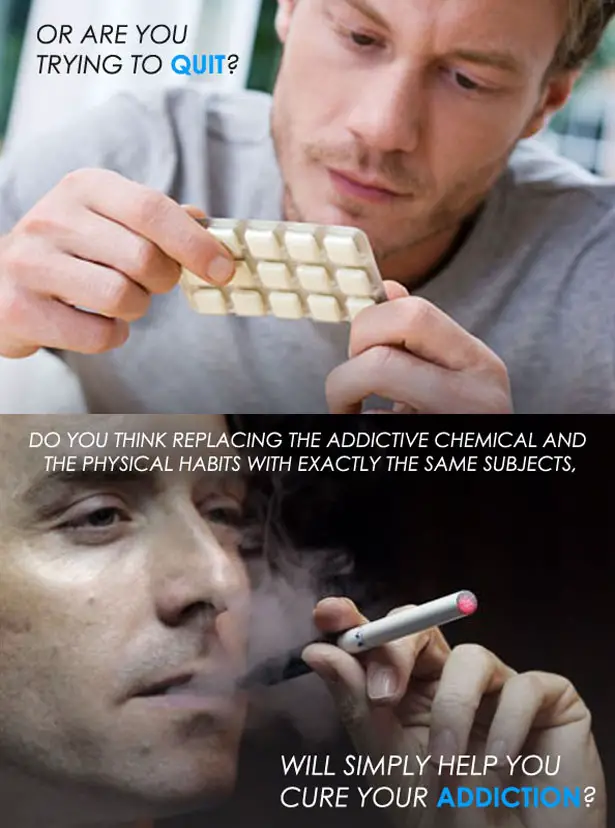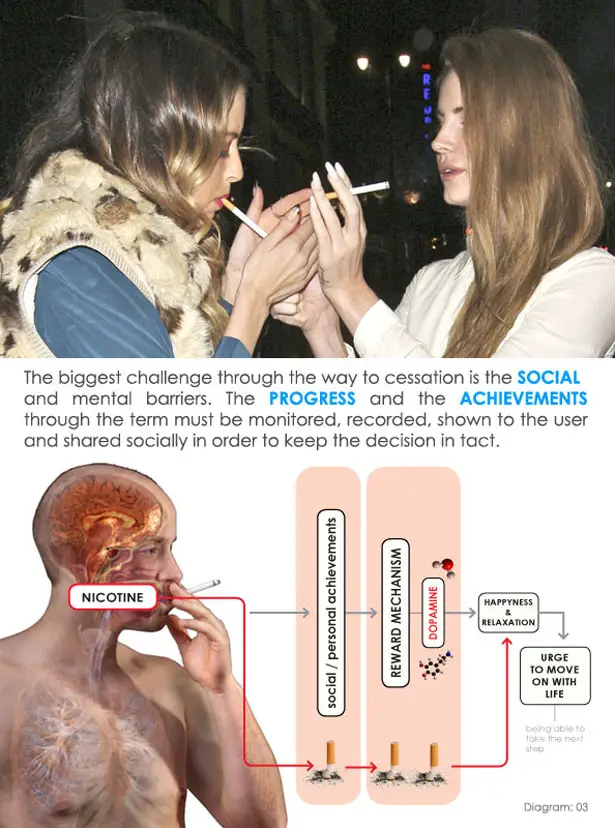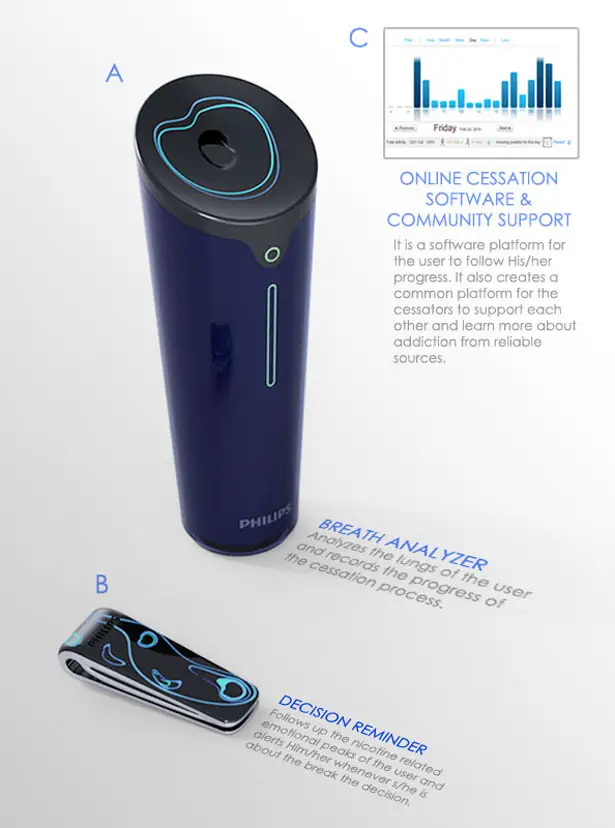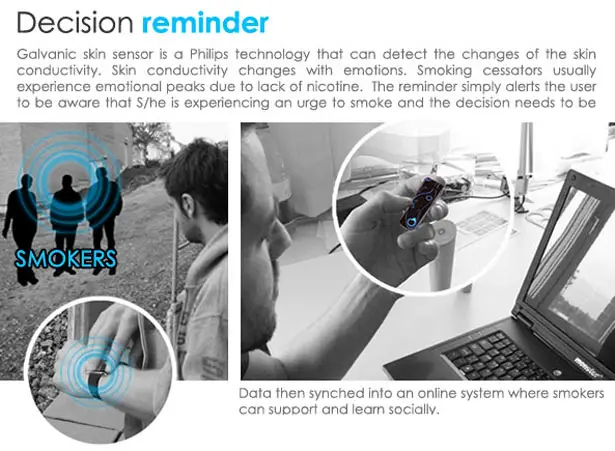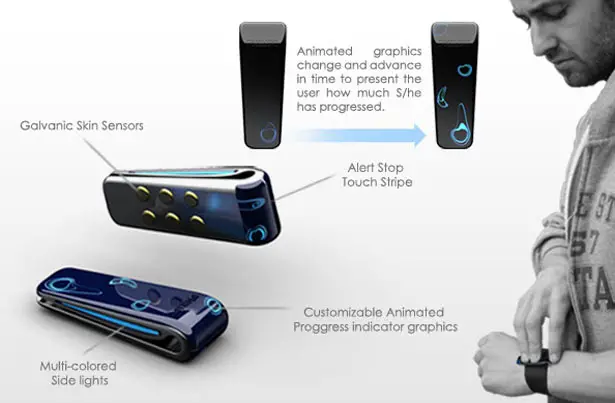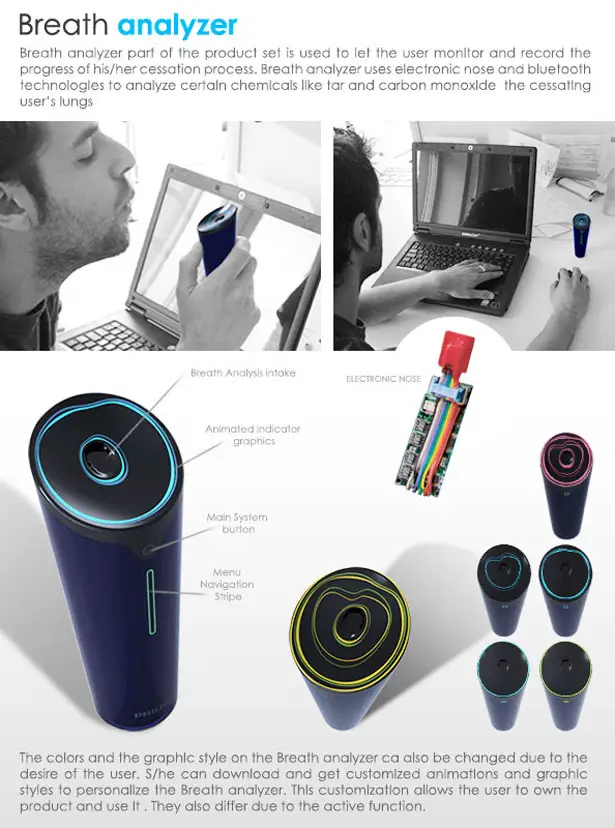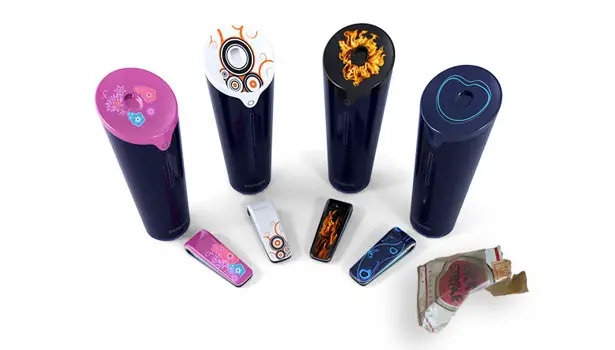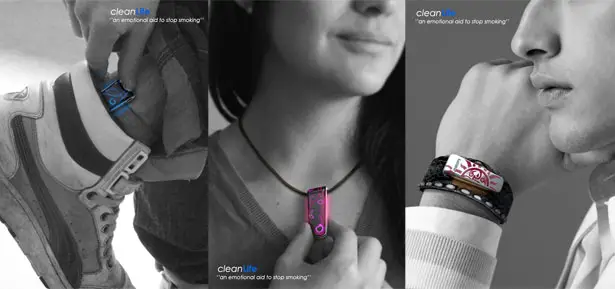 ---
Andreas Blazunaj has finished his studies in Industrial Design with the focus on Transportation Design at HBK-Braunschweig, Volkswagen Aerrow was his diploma project. You can read his explanations below about this futuristic one-person vehicle.
My goal is to illustrate the advantages of the ultra light construction and the monocoque- cabin- construction regarding its usage in daily life. Hence an alternative to the common automobile is offered. Today, our vehicles strike out due to over motorizing. The thought to construct a vehicle that only profits from both its aerodynamic and optimized form are not followed thorough. The vehicles tend to be wider and heavier, more potent motors are produced. The transport volume of the vehicle is not used fully in any way; the mass product automobile transfers into an holdup-object.

If one thinks about the fact that the roads are filled with a vast amount of vehicles which only use a quarter of their transportation capacity, it is realized that this is inefficient, especially in terms of the relation between usage and efficiency per person. Wide huge vehicles more often stand than are ridden and at the same time use a lot of space on our streets.
Designer : Andreas Blazunaj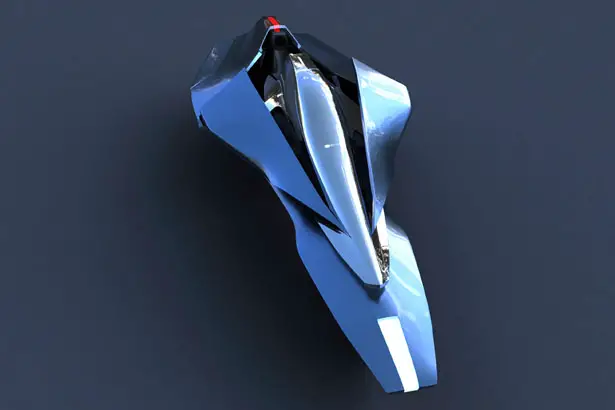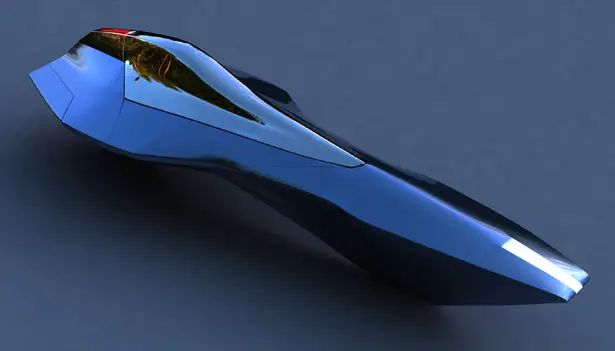 The following result of my diploma paper is a one-person-vehicle that unites all possibilities to create a new and more efficient way of driving, inspired by iconic forms and shapes like the VW 1l car, F-22 jet, NSU BAUMM and Wally Yacht. An important point to increase the aerodynamic efficiency was the choice of a motorbike-cladding. It not only loses the heavy riding suit but also minimizes the air turbulences. Another advantage of the single track vehicle is that the friction forces are minimized due to having two wheels and a smaller vehicle width. The Volkswagen Aerrow is powered by a small TDI-Hybridmotor. Electric gyroscopes are installed to balance the automobile in situations in which it stands, e.g. at a traffic light, and prevent it from falling over. Moreover, those gyroscopes are connected with the KERS and supply them permanently with the needed energy. It is assumed that the consumption could be reduced compared to the motor + KERS which is more economic. To fully use its power, the one-person-vehicle has an all-wheel-drive (2WD) and a 2-wheel steer (2WS). The gliding through curves, handling as well as agility profits from this.

In combination with an ultra light CFK-Chassis could this vehicle start a new dimension of motion, only through form, reduction, and efficiency.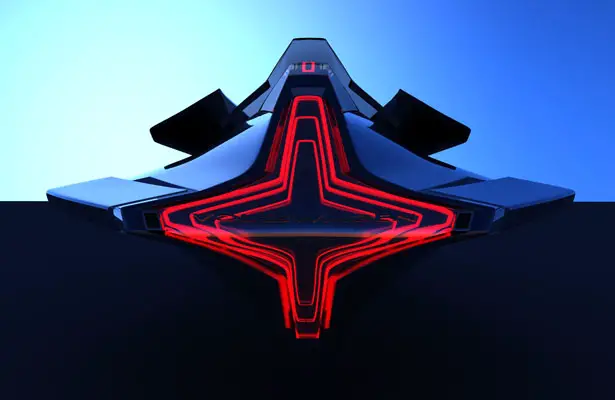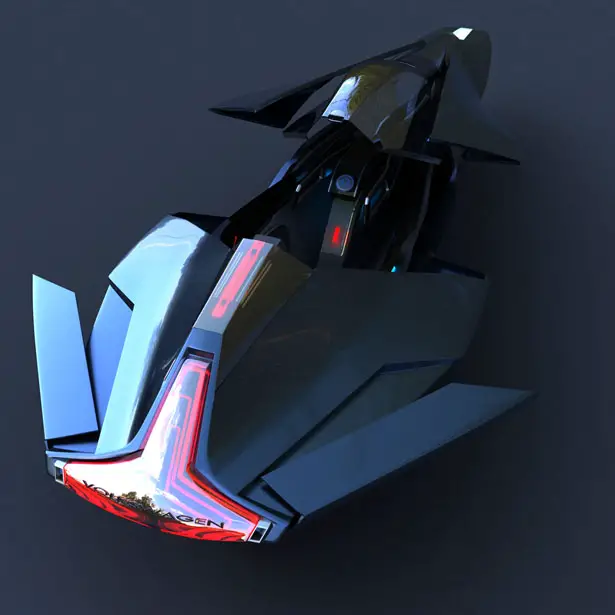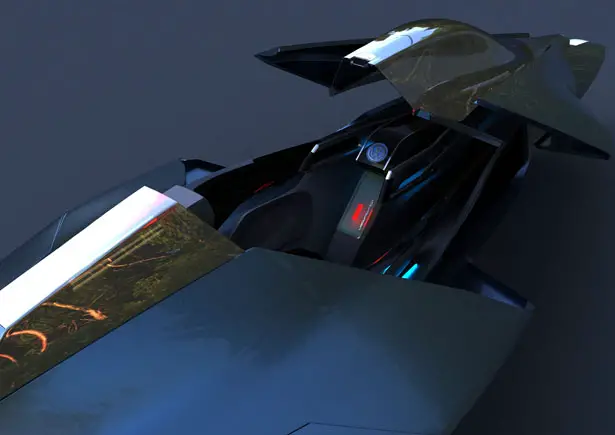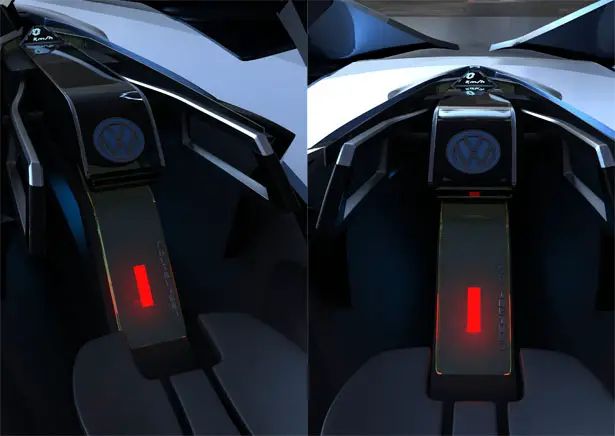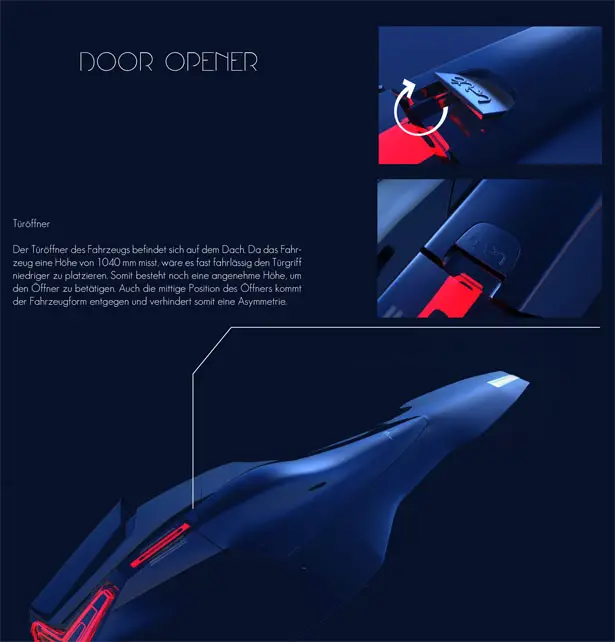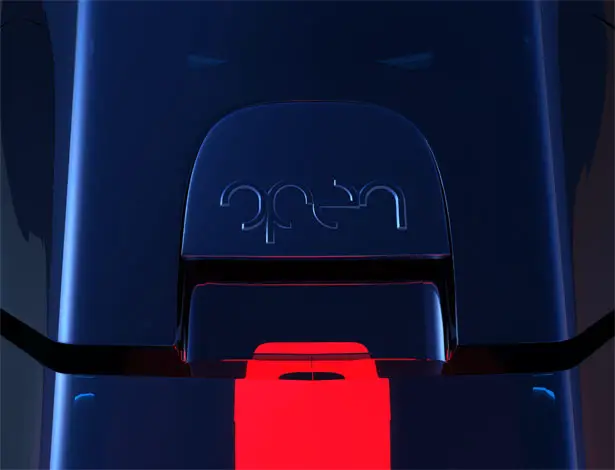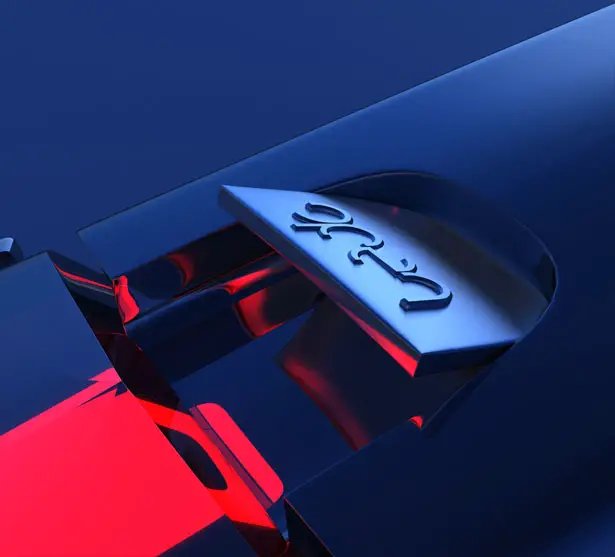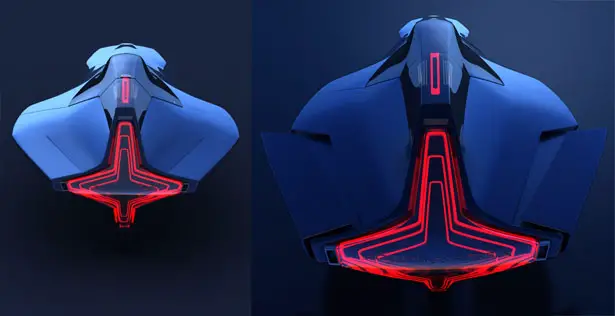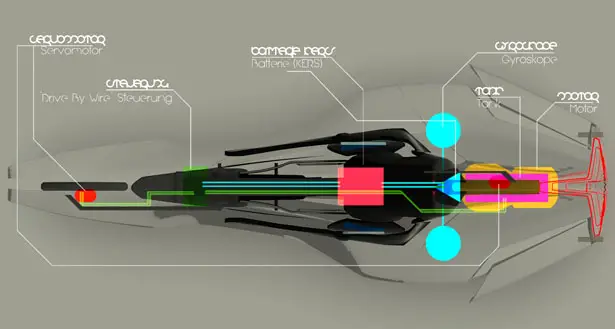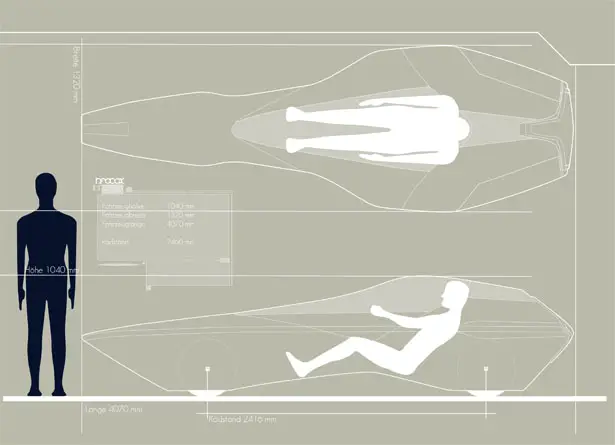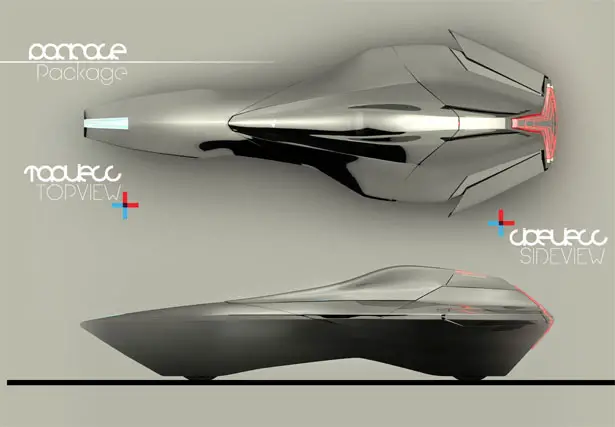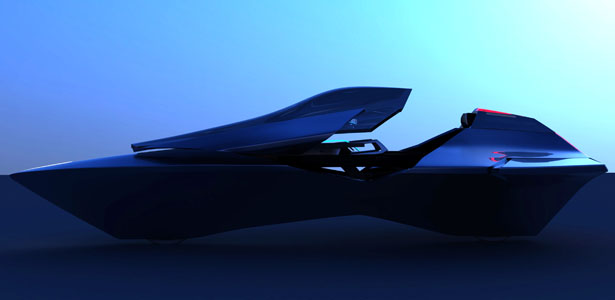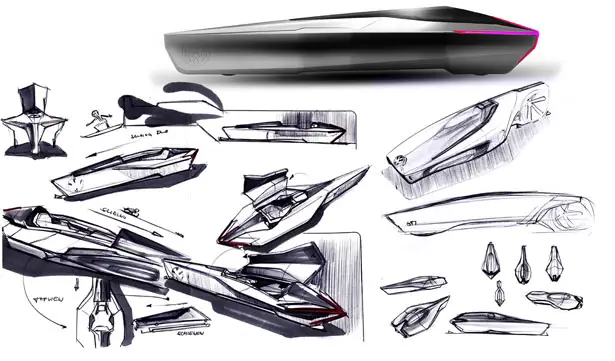 ---
Do you think a conventional clock can be made simpler? Yes, TIME-LINE clock shows you how time can be simplified the way in which time is represented. It only uses one clock hand and a small LED light. We already have a wide variety of clocks from wall clocks, watches to pocket watches, this concept clock was based on the idea to make time simpler.
TIME-LINE clock features only an hour hand, liner without surrounding frame. A small LED light informs you about the minute. Everywhere this clock is located, its built-in GPS timer would automatically set the hour and minute to show the present time.
Designer : You Haeyon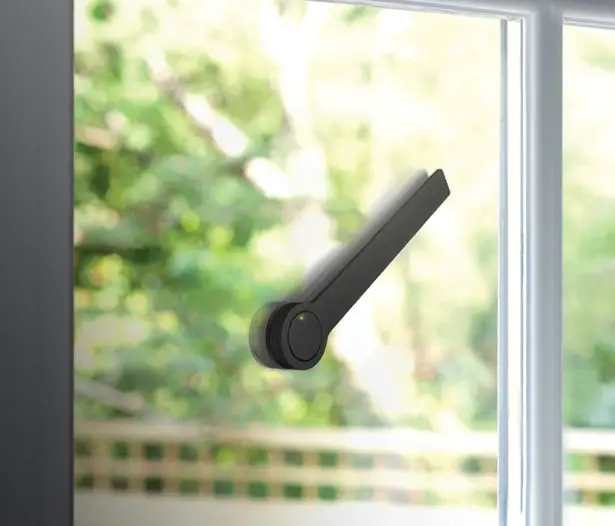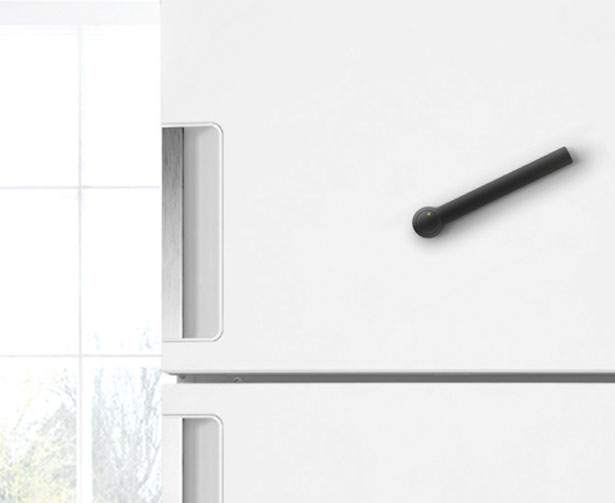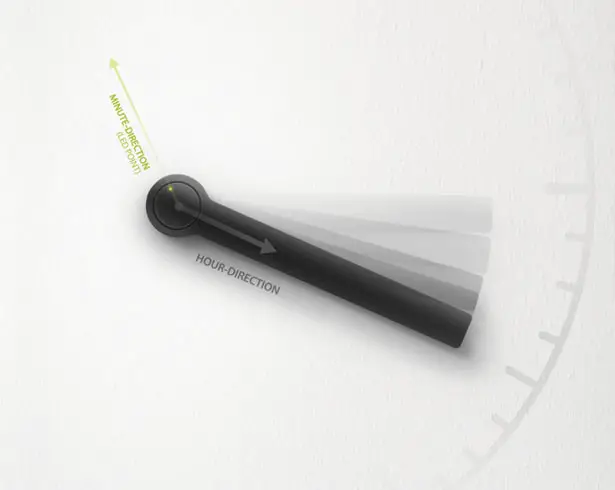 ---