Cleaning up a mess should be fun, perhaps this was what in this industrial designer's mind when he came up with Scorio robotic vacuum cleaner. Cleaning can be so boring, especially when you hate this activity, so it would be great when cleaning activity as fun as playing a game. Inspired by scorpion, this concept robotic vacuum cleaner adds gaming factor in its mechanism, in fact, long term use of this unit can help release your stress.
Powered by lithium ion battery, Scorio is a remote operated vacuum cleaner so that you can sit comfortably and operate this robot just like any other remote control toys but this one cleans your room.
Designer : Anoop M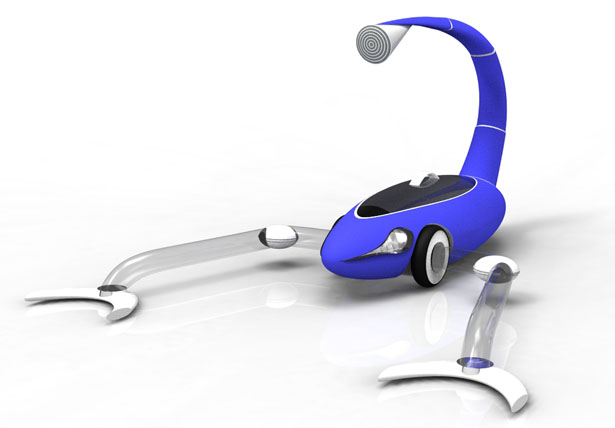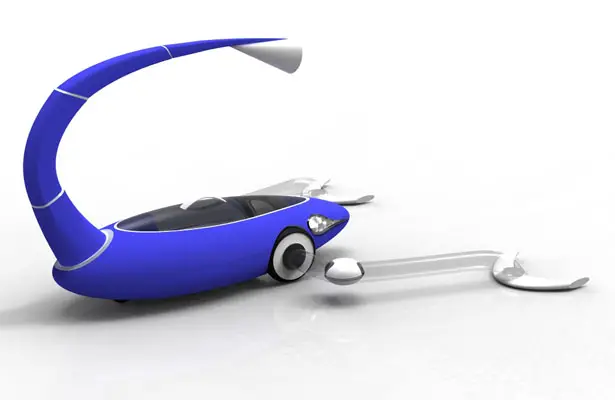 Scorio robotic vacuum cleaner consists of two brushes that move independently, you can clean any corner or difficult angles easily. The tail works as a blower, very handy when you use it to clean inside your CPU. It features 3L dust bag capacity and motor power of 1600W. During the cleaning process, this robot also indicates the amount of dust collected through its transparent glass placed on top of the body.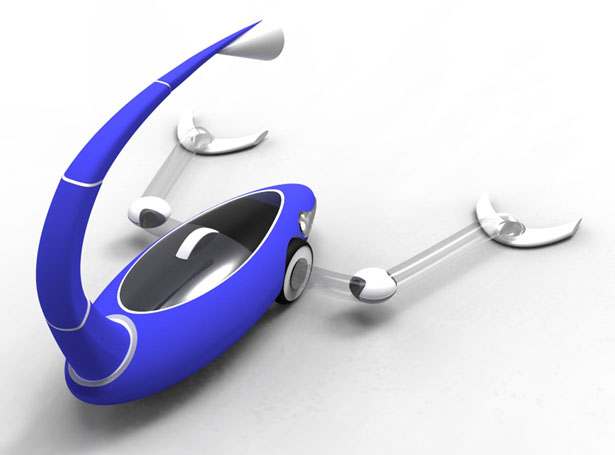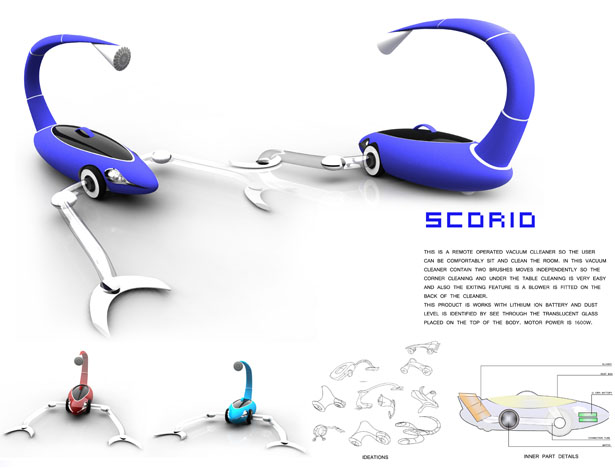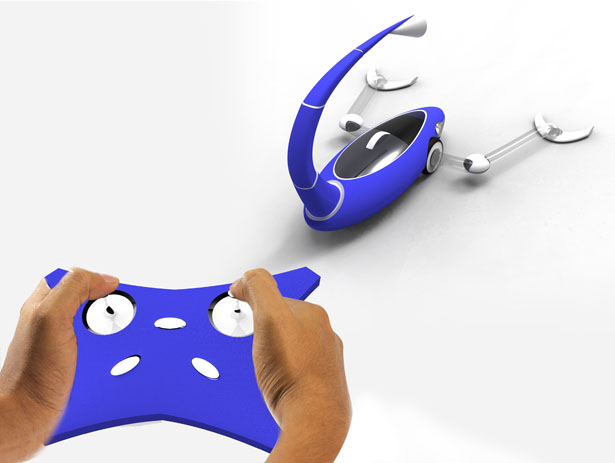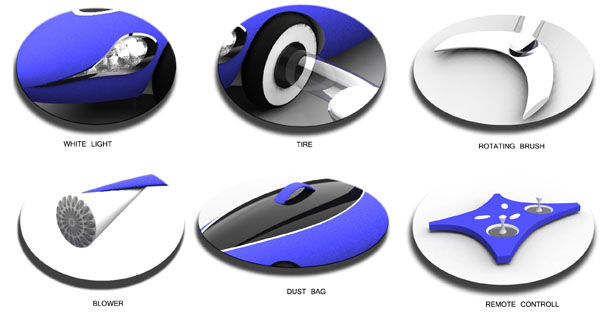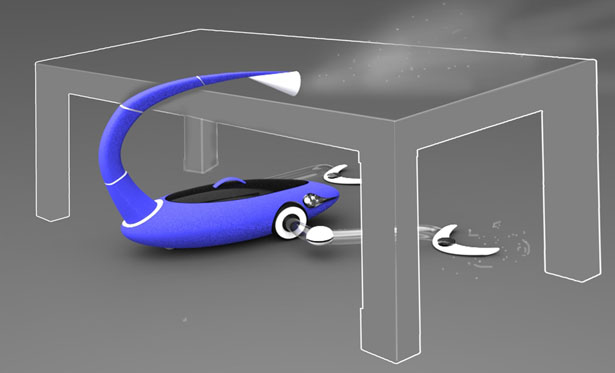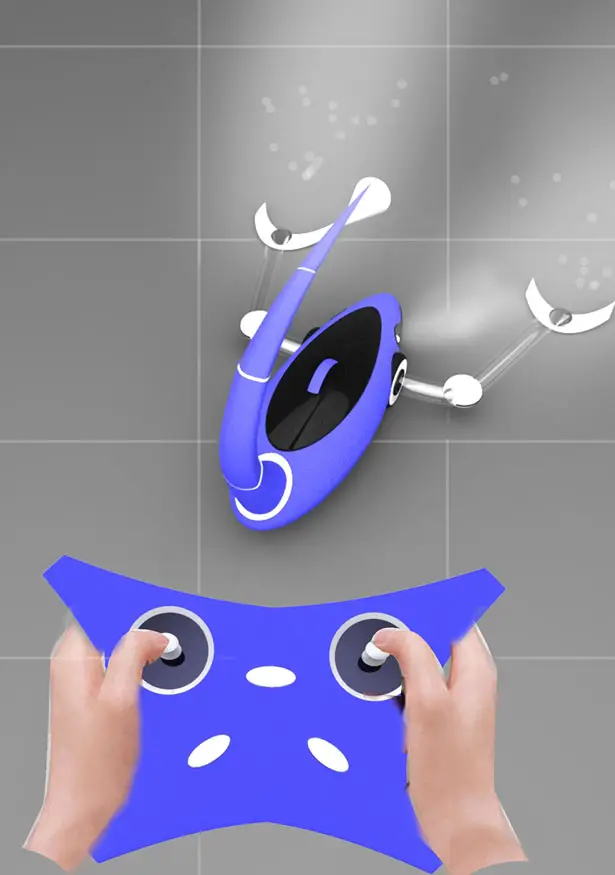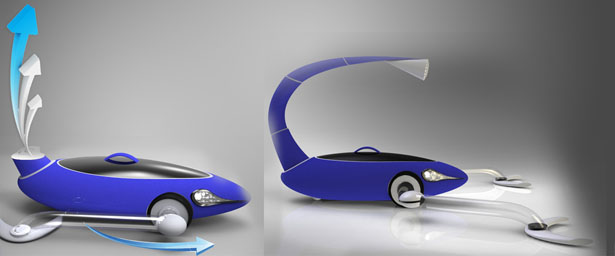 Tuvie has received "Scorio Robotic Vacuum Cleaner" from our 'Submit A Design' feature, where we welcome our readers to submit their design/concept for publication.
---
Twizy Z.E. is an innovative all electric concept means of transportation that is designed for future urban mobility with four-wheel chassis, offering the passenger and driver seated one behind the other. This can concept is helping the environment by producing no CO2 emissions and assisting the users to juggle the daily city traffic with speed, efficiency and simplicity. The ultra-compact car is only 2.3m long and 1.13m wide, ensuring great convenience for busy urban use.
For its occupants, the open bodywork of the car represents highly practical solution for urban mobility through a turning required circle of only three meters and a footprint hardly larger than that of a scooter. The wheel provides easy and agile handling that ensures rarely getting stuck in the traffic, while the low center of gravity of this four-wheeler provide excellent stability.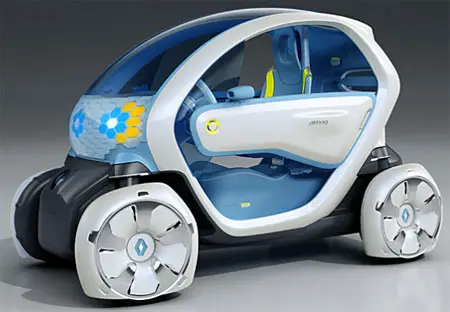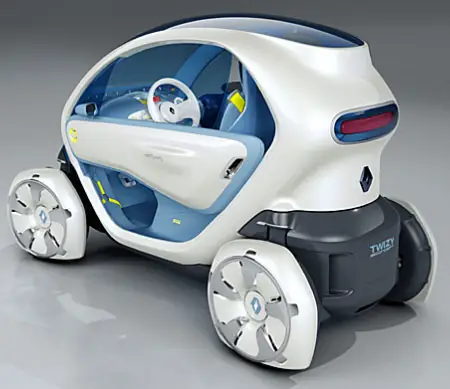 A completely unique feature of this car is its octagonal wheel fairings that entirely cover the tires. This innovative design creates a pleasing and harmonious feeling along with its pearl-white and blue hub caps, where no one can see the wheel rotating any longer. Instead, the movements of the hub caps are only being seen, giving a silent and graceful gliding appearance along the road.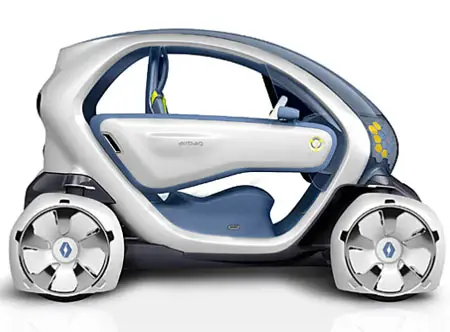 The Twizy Z.E. concept car is powered by a 20hp (15kW) electric motor that can develop 70Nm of torque, combining comfort with reactive performance at any engine speeds. It can accelerate like a 125cc bike and pulls away quickly from standstill. The car features a 75kph of top speed which may not seem a big number, but since it is designed to be used in busy traffic, it still is a fast car while cutting the traffic easily.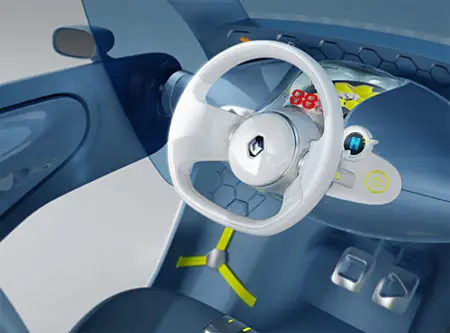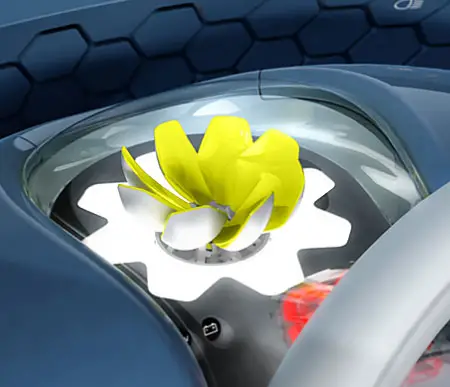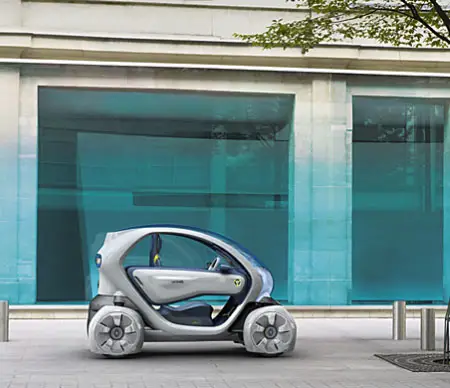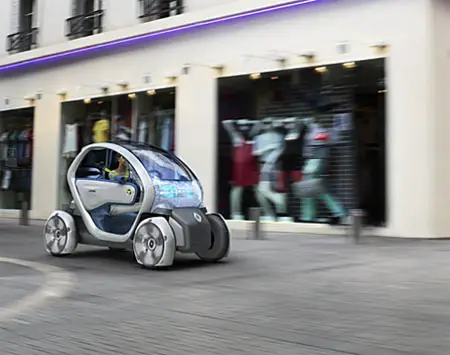 Designer : Renault
---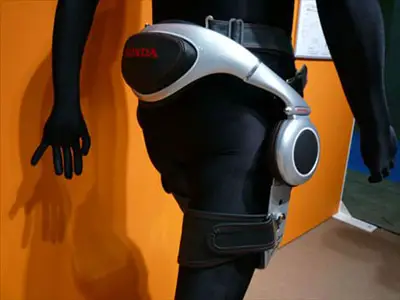 During the design of ASIMO, this technologies can be used to assist user to walk with electric motors. It is an interesting idea, because a lot of people will definitely can feel the advantage of this robotic walking rehab. Honda did not mention any commercialization plans, let's just wait and see ….
---