Re-Fire brings you back to the joy of creating fire with your own hands, this project was designed as part of Tempo Italiano, the first festival dedicated to Italian Creativity and design. Francesco Faccin is the industrial designer behind this project, through his creativity, he wanted to offer you manual tools that make you emotionally charged and extremely physical. One of the goals is to provide you with powerful sensation of self-sufficiency and independence outdoor by creating your own fire.
Tempo Italiano invited Faccin to answer the provocative message: What kind of product that reflect on design past and present, on the meaning of production today, on a return to the origins of the basic needs and actions within a system of sustainable values?
Designer : Francesco Faccin
Photos: Delfino Sisto Legnani + Studio Faccin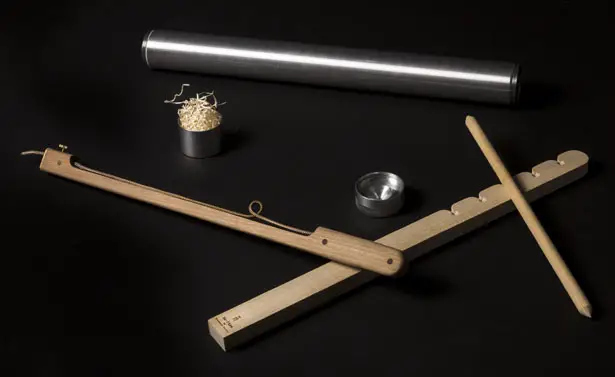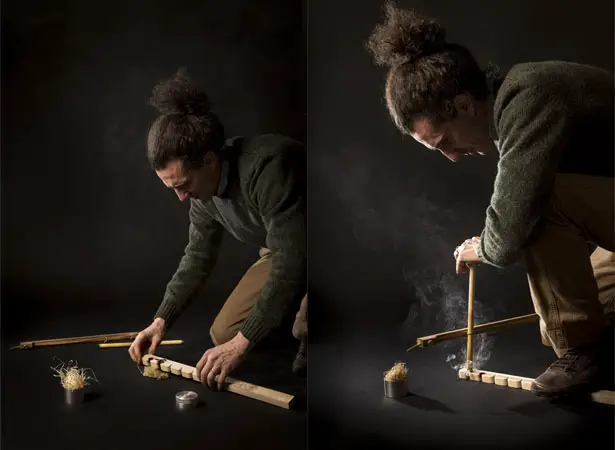 Faccin answered that question with Re-Fire. It's a manual lighting fire kit inspired by the way primitive man creates fire. Each kit consists of 2 types of wood: hardwood and softwood, a small stainless steel tube that you can use to keep dry leaves or grass. Simply rubbed together those wood and in just seconds, the friction produces smoldering ash which can be used to light a fuse in highly inflammable dry material such as dry leaves, grass, or branches. Each component is crucial in order to be successfully create the fire, even specific type of wood selected also correspond to precise technical characteristic.
Fire was invented, not discovered, because even though it exists, you need to find a way to produce it. Starting a fire manually is a symbolic ritual that differentiates primitive man from an animal-like dimension and at the same time projected him to future phenomenal innovations. This project certainly brings back our natural instinct of survival.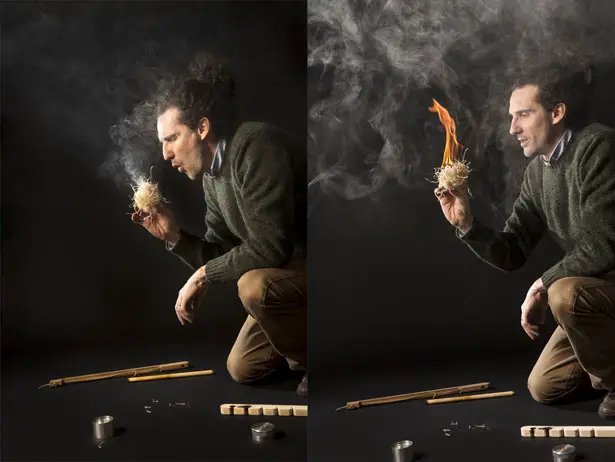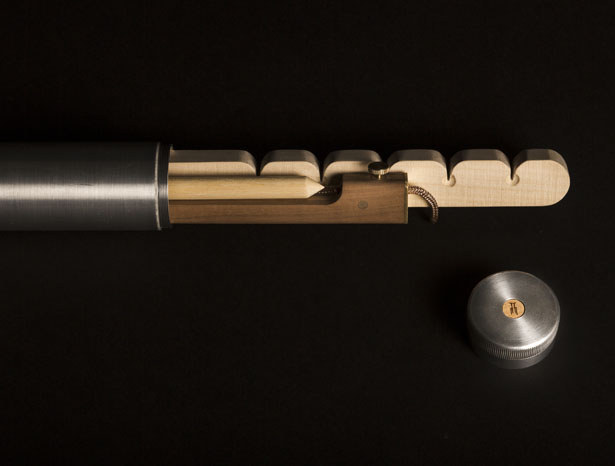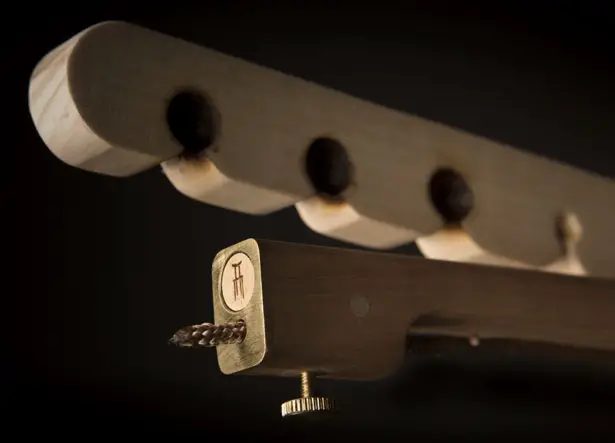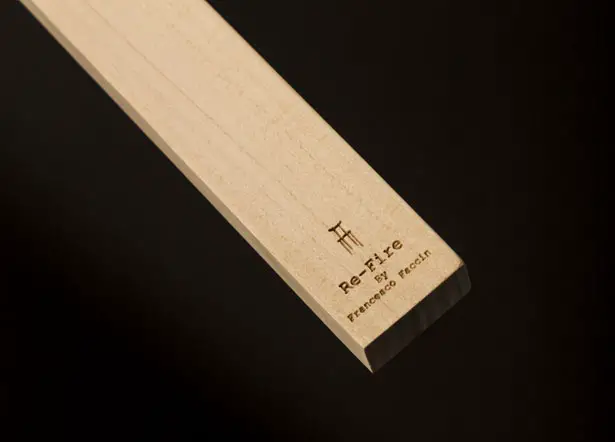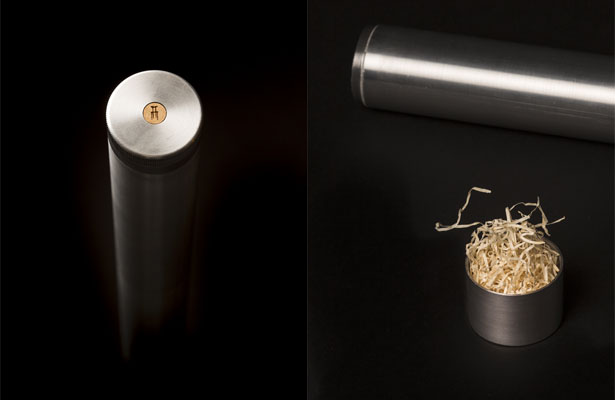 Tuvie has received "Re-Fire" project from our 'Submit A Design' feature, where we welcome our readers to submit their design/concept for publication.
---
LovePalz offers you an adult toy with innovative design to take you to the new level of virtual intimacy. The design was inspired by "Jade", stone of China, where two separate jades represent a man and a woman, combine them together to represent the love. LovePalz consists of 2 different designs, one for men an done for women, at the same time this device is discrete and stylish enough to be put on display. Made of aluminum-magnesium alloy, it features streamline shape, wireless and buttonless, making a beautiful sculpture object in your room.
This is not just ordinary vibrator, LovePalz offers a new platform for better intimate experience between you and your loved one, it is totally interactive with its virtual simulation. The company claims that this device features breakthrough motion sensor that can automatically sense the action for both male (Zeus) and female (Hera) to enable the entertainment feels so real.
Designer : Winzz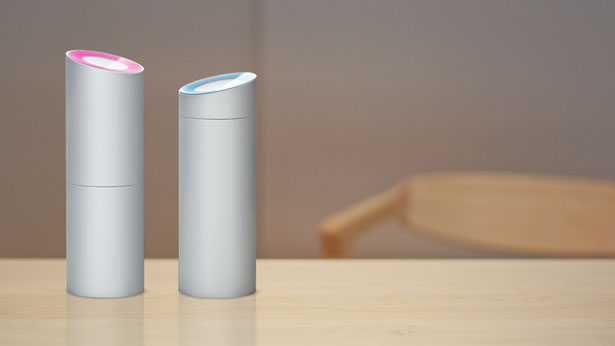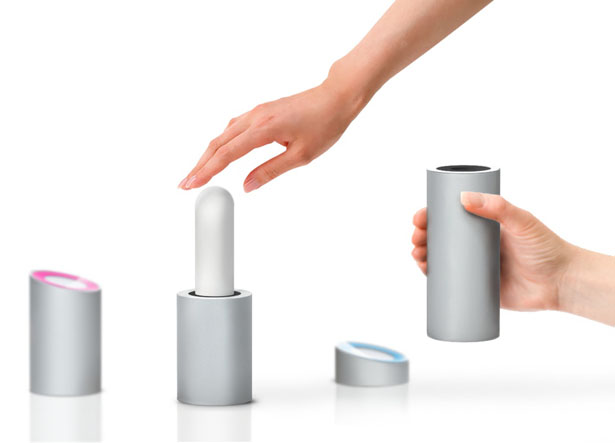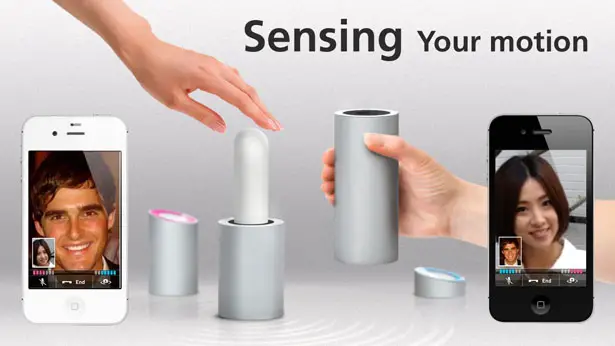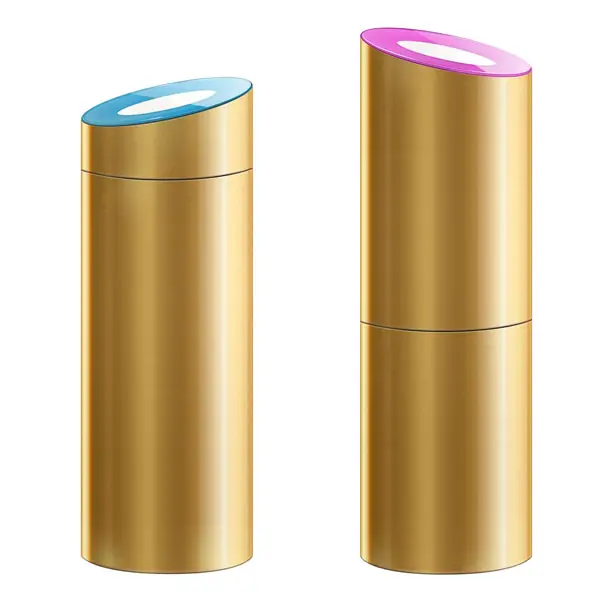 ---
SmartBook the new mobility computing device designed by Roland Cernat is definitely a multi tasking instrument to the core. At the first look it looks like any laptop but on closer look one can see that it surely can be used more than just a laptop. On the back of the screen is the digital writing pad on which one can just scribble with the digital pen which is kept under the keyboard. The good thing about this device is that it can be customized or adapted as per individual and their abilities, a multi-functional computing device.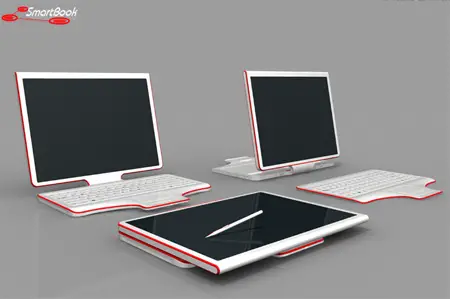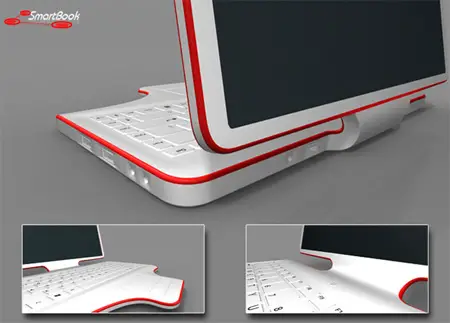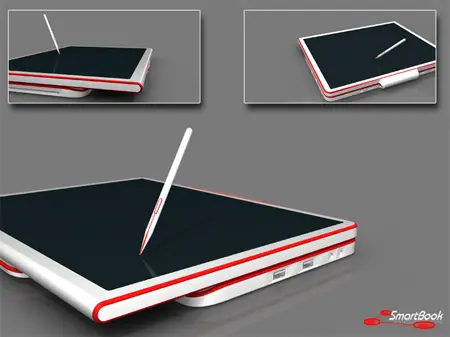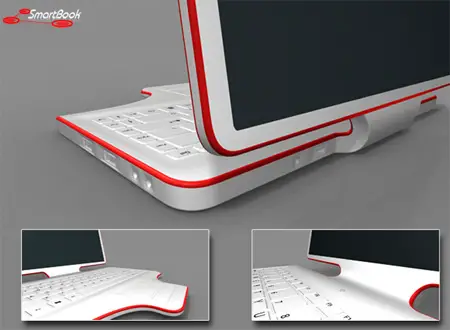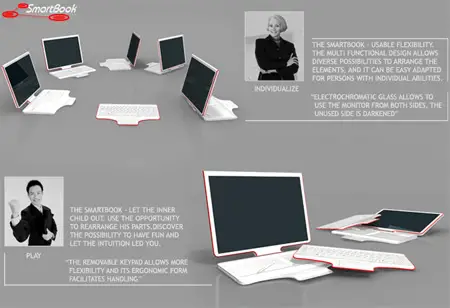 Designer : Roland Cernat
---