Creating a magical atmosphere can be done with Terzani Orten'zia Small Rechargeable LED Table Lamp. Designed by Bruno Rainaldi, this rechargeable table lamp makes a bold statement with its tightly clustered, sculpted metal flowers, creating cool light bouquet effect wherever it lands. Don't underestimate its small body, we can guarantee you it'll get people's attention wherever you place it. You can feel the solid weight due to its hand-soldered metal material, perfectly designed with delicate details, it's not just a light, it's also a sculpture. Made in Italy, this model is available in gold or nickel finish, we recommend that you place this gleaming bouquet on modern tabletops or bedsides.
Designer : Bruno Rainaldi [Buy It Here]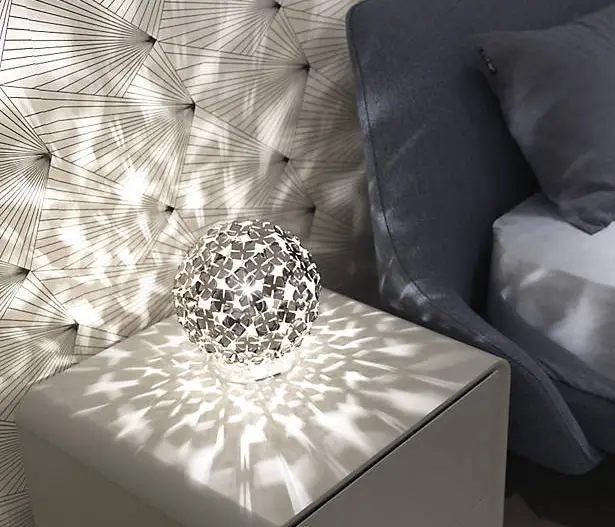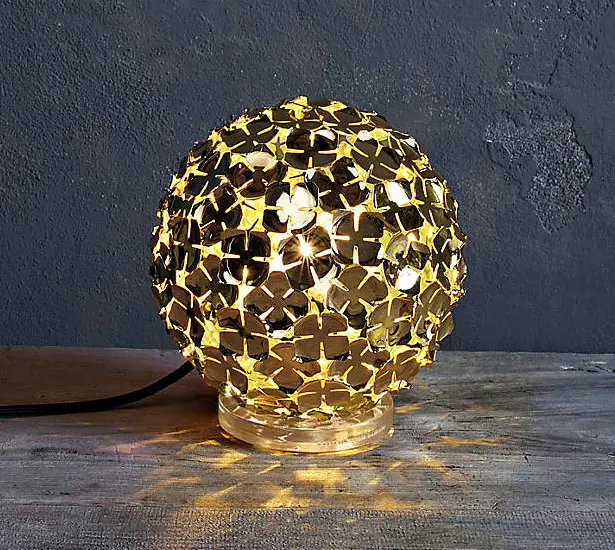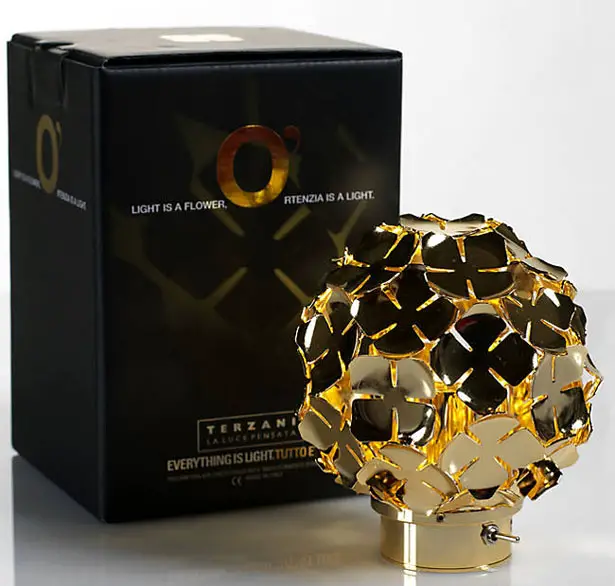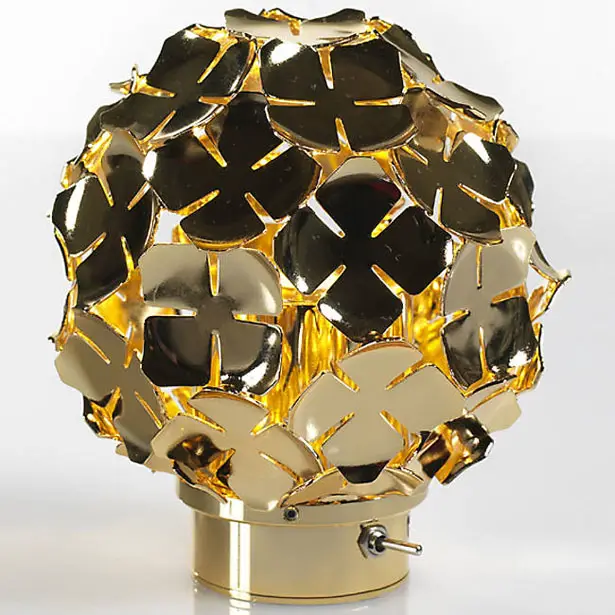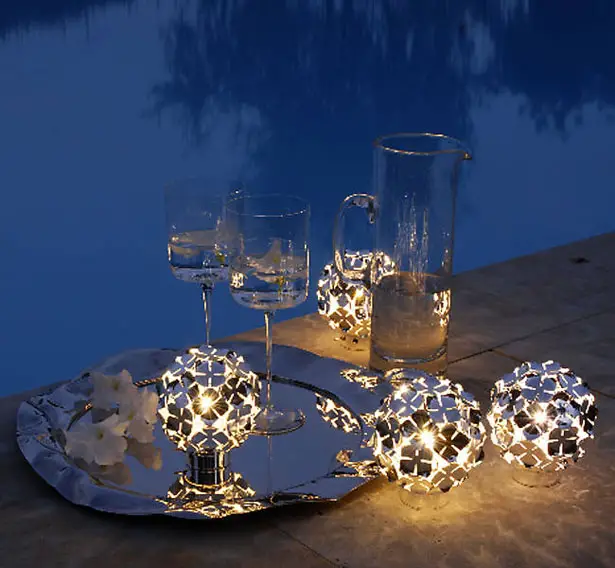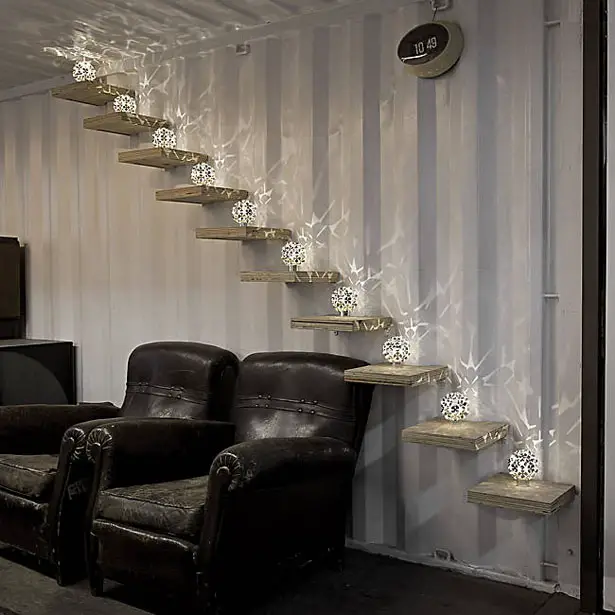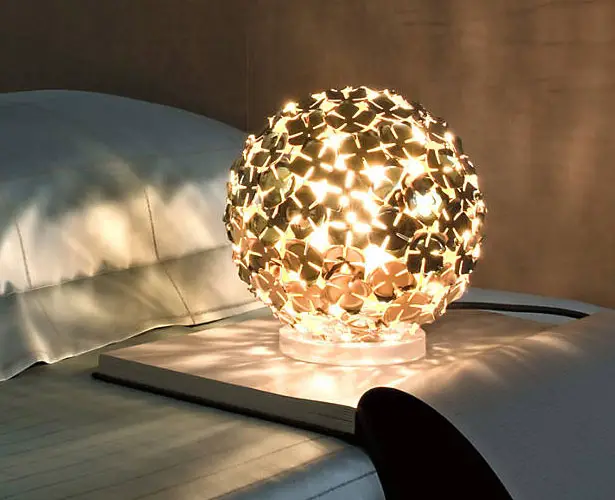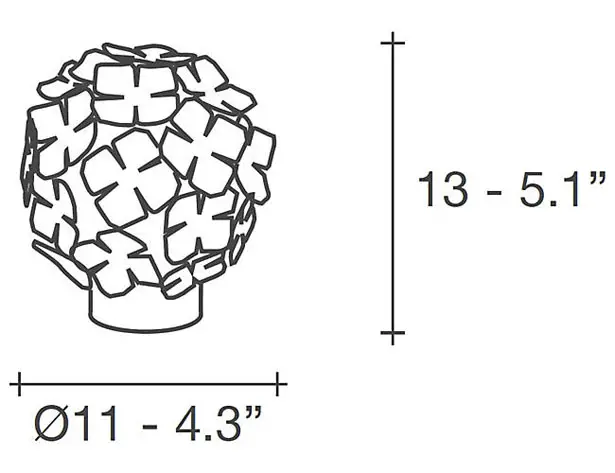 ---
Leah Heiss, in collaboration with Nanotechnology Victoria, has developed a range of jewelry with therapeutic properties. Leah was NanoVic's first artist in residence from September 2007-June 2008, supported by Arts Victoria and the Australian Network for Art and Technology.
Diabetes Jewelry
Diabetes jewelry is a neckpiece and rings for administering insulin through the skin via a nano-engineered patch. The Diabetes Neckpiece is a wearable applicator device to apply Nanotechnology Victoria's NanoMAPs to the skin. NanoMAPs are small (10 x 2mm) circular discs which have an array of micro needles on their surface. They allow for pain-free delivery of insulin to the body, replacing syringes. The Diabetes rings are designed to keep the nano-engineered insulin patches against the skin once they have been applied.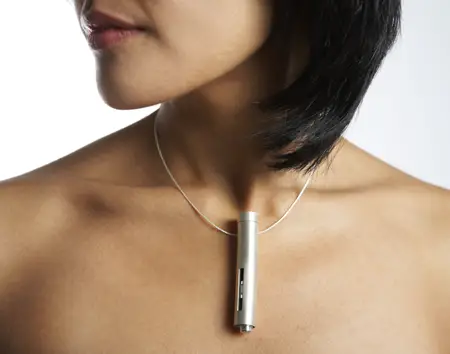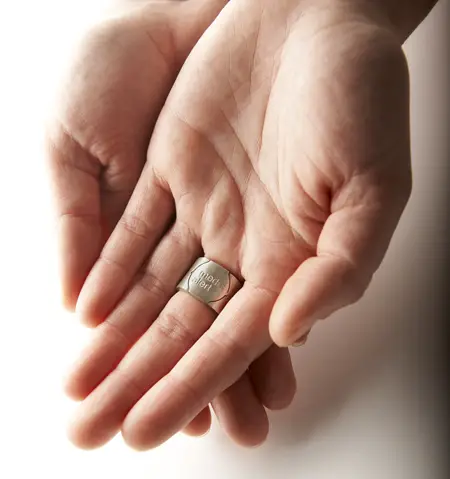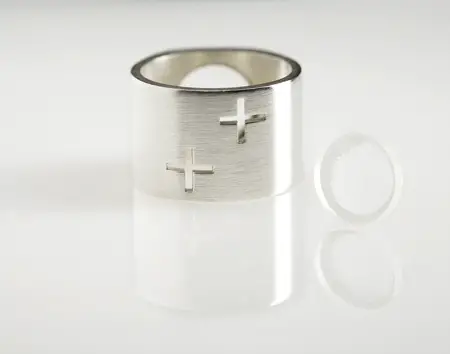 Arsenic Jewelry + Water Vessels
Leah also developed a neckpiece and water vessel for purifying water of arsenic and other contaminants. The neck piece is a receptacle that carries mesoporous iron oxide (Fe2O3) which can remove arsenic from drinking water. The Arsenic Water Vessel is used in conjunction with the neck piece and contains specialized filtration devices to ensure that the purified water is safe to drink. The jewelry and water vessels are designed for people in transit in countries where arsenic is prevalent in found water, such as India + Bangladesh.
The Arsenic and Diabetes projects were both exhibited as part of Liminal, an exhibition at RMIT Gallery in November 2008; in.tangible.scape.s in Belgium; and will be on display at the Levitas exhibition at Gallery fortyfive downstairs from 11-21 March 2009.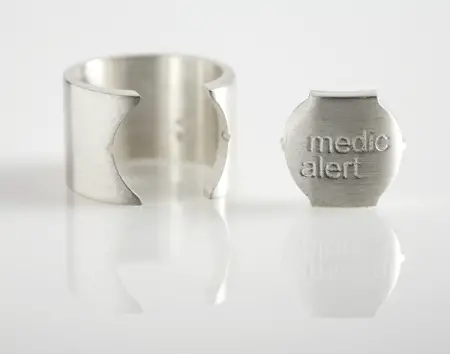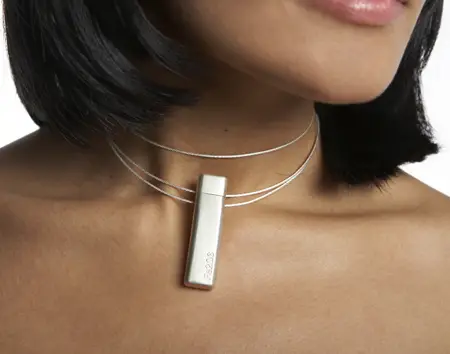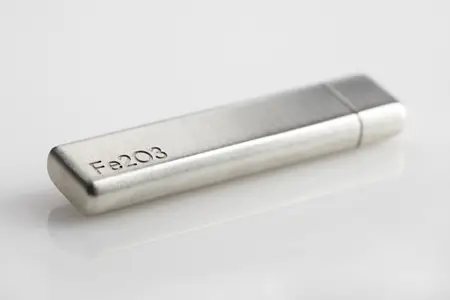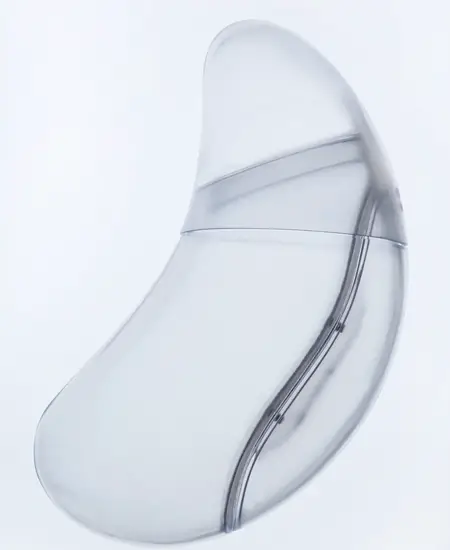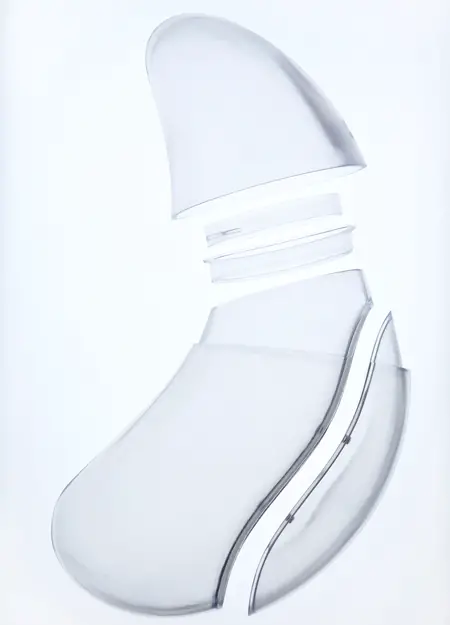 Designer : Leah Heiss
---
Twizy Z.E. is an innovative all electric concept means of transportation that is designed for future urban mobility with four-wheel chassis, offering the passenger and driver seated one behind the other. This can concept is helping the environment by producing no CO2 emissions and assisting the users to juggle the daily city traffic with speed, efficiency and simplicity. The ultra-compact car is only 2.3m long and 1.13m wide, ensuring great convenience for busy urban use.
For its occupants, the open bodywork of the car represents highly practical solution for urban mobility through a turning required circle of only three meters and a footprint hardly larger than that of a scooter. The wheel provides easy and agile handling that ensures rarely getting stuck in the traffic, while the low center of gravity of this four-wheeler provide excellent stability.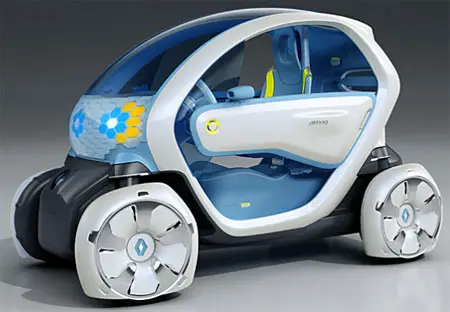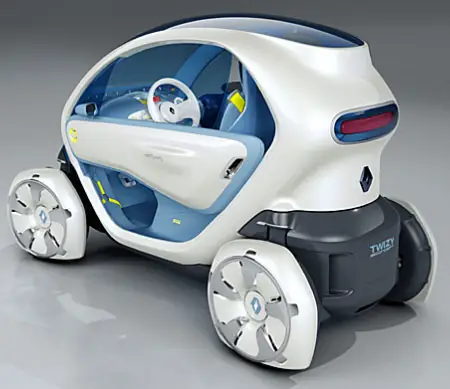 A completely unique feature of this car is its octagonal wheel fairings that entirely cover the tires. This innovative design creates a pleasing and harmonious feeling along with its pearl-white and blue hub caps, where no one can see the wheel rotating any longer. Instead, the movements of the hub caps are only being seen, giving a silent and graceful gliding appearance along the road.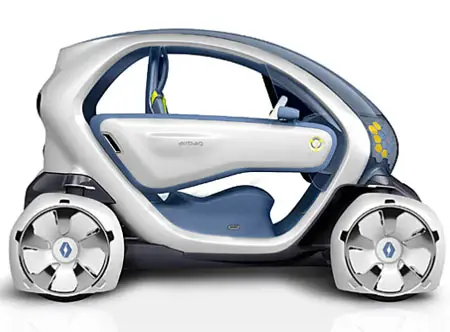 The Twizy Z.E. concept car is powered by a 20hp (15kW) electric motor that can develop 70Nm of torque, combining comfort with reactive performance at any engine speeds. It can accelerate like a 125cc bike and pulls away quickly from standstill. The car features a 75kph of top speed which may not seem a big number, but since it is designed to be used in busy traffic, it still is a fast car while cutting the traffic easily.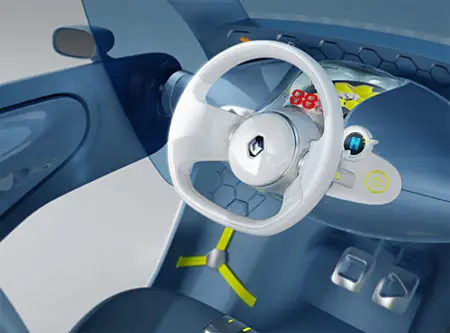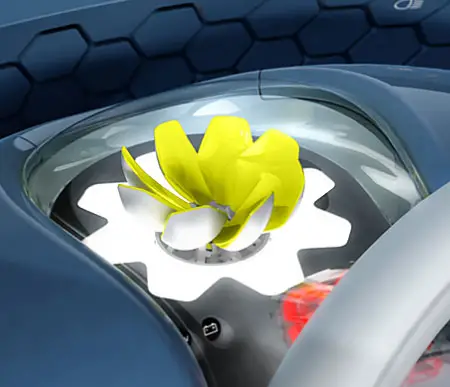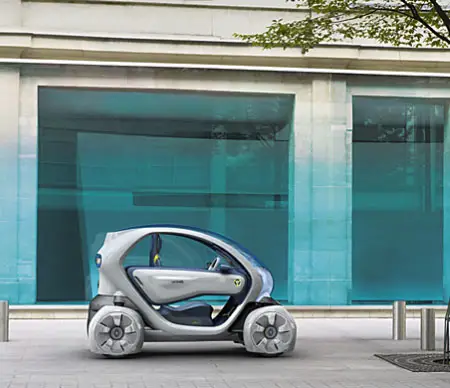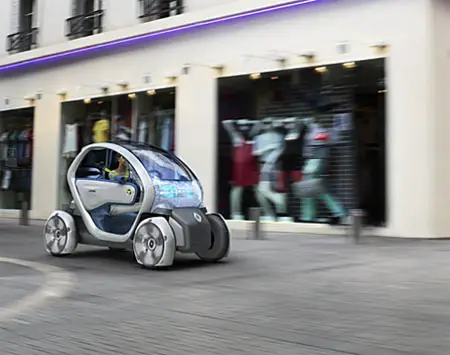 Designer : Renault
---