One of the old time keeping devices has been the good old pocket watch with a chain and flap. But the advent of wrist watch and the comfortability of the same led to the former being lost in the oblivion. With the discerning public need for next convergence device which blends elegance with portability and simplicity. Well in comes the Cobalt as response to that. Its round OLED touch screen allows an easy access to the features with just a simple flick of the thumb. The screen shows time, date, and temperature along with updates on text, email and voicemail. It can be completely customized on every level, with the default settings on the screen that can be changed to suit user needs be it a minimal analog hands to full on digital display.
It is designed with the style conscious in mind as in when the Bluetooth technology can be integrated with earrings and other accessories. There's a hidden spot on the back for house keys, along with state-of-the-art voice recognition software, it sure is one thing you can take to places.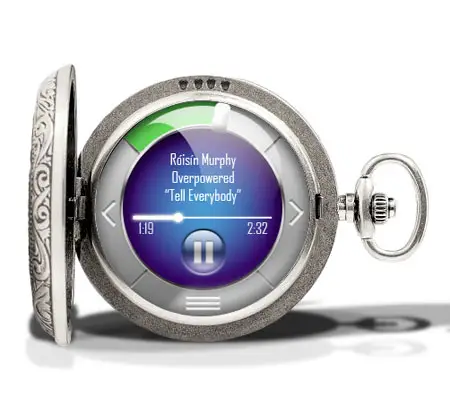 Designer: Adam Huffman via yankodesign
---
When having conversations with many participants, hearing impaired people might have trouble in following the topic and get left behind even though they can read lips. Awaring is a concept device for hearing impaired people, it indicates speaker's direction and the volume of voice in real time through light. In this way, they can perceive speaker's direction and hearing people talk in appropriate volume of choice.
We know that conversation is an important part of social interactions, through this activity we can understand each other, share stories, and exchange ideas. Unfortunately, many hearing impaired people recognize the voice enough to understand or miss the conversation when the speakers speak at the same time. Using this device, hearing impaired people can follow turn talking, it helps them better in conversation with others.
Designer : Yoshihiro Kaneko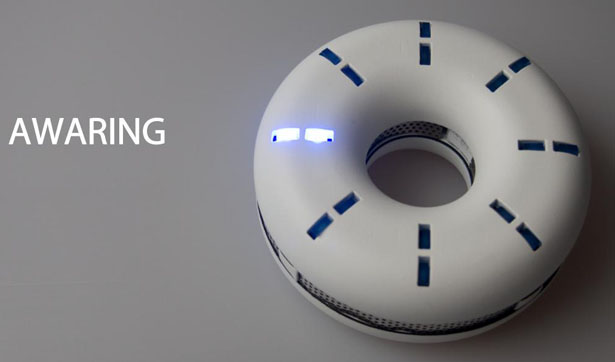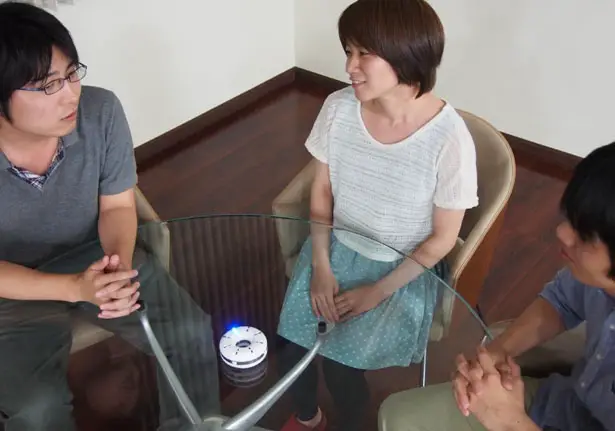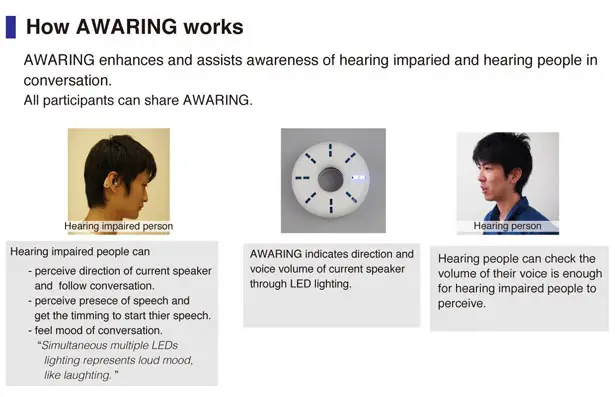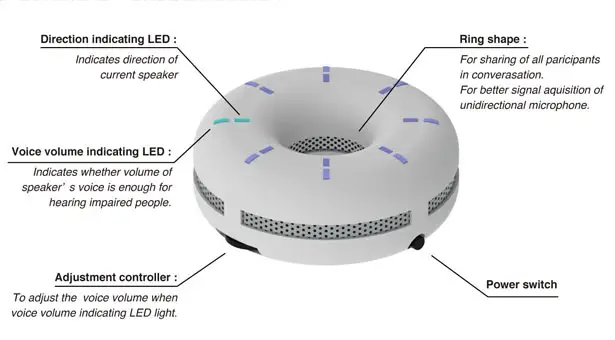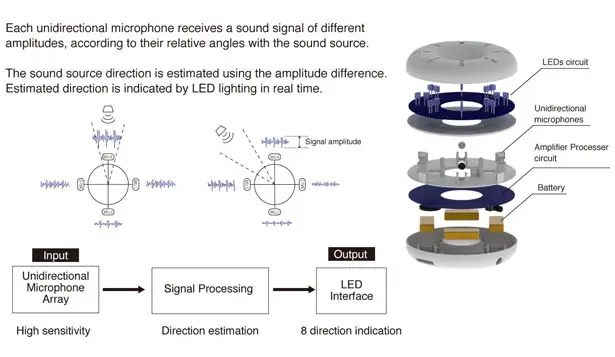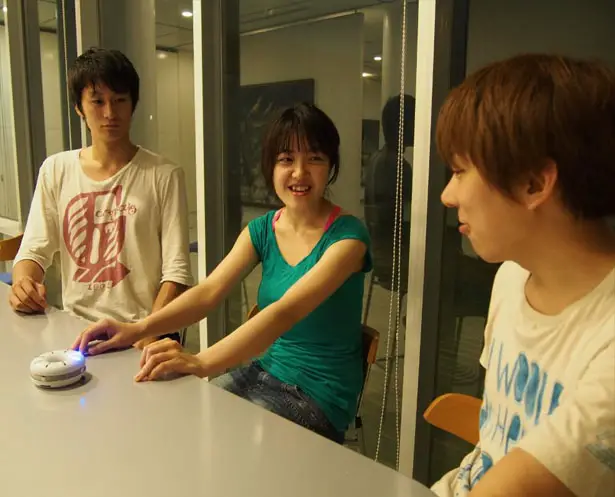 ---
Proclavian has been designed based on much research to find out what's common injury that motorcycle riders suffer after a crash. According to the designer, the common injury after a motorcycle crash is clavicle (collar bone) injuries. It's really necessary to design personal protective equipment that could prevent or reduce the risk of damage in this area without limit the rider's movement.
Proclavian is a shoulder garment that utilizes smart materials such as D3O and Sorbothane. D3O allows flexibility when moved slowly, but instantly lock together on a shock to absorb and disperse energy, before instantly returning to its flexible state. Having this unique characteristic, D3O has been used widely in impact protection equipments. Sorbothane is an extremely absorbent material that is designed to be skin and muscle like. These 2 materials work together with a rubber pouch which has thicker upper and lower walls, it's been designed to direct the forces outwards away from the body without restrict any user movements.
Designer : Martin Harwood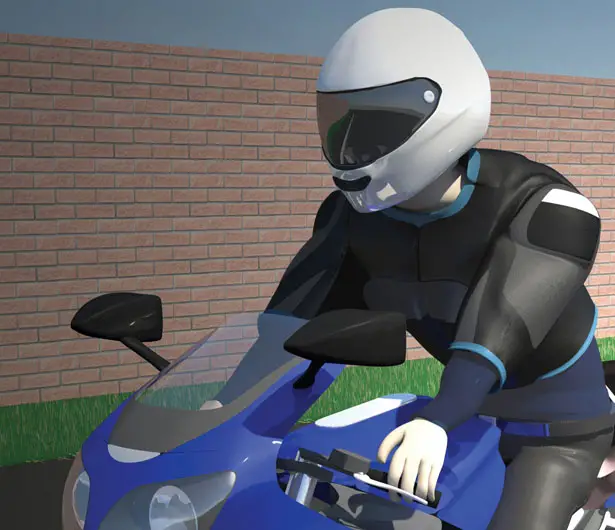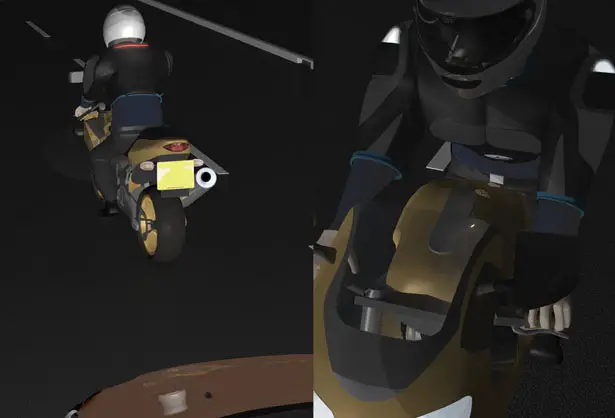 The pads have been specifically positioned to reduce the risk of damage from chest impacts or shoulder impacts. The whole garment is rather stretchy, with a zip running down the middle. The reflectors allow the rider to be visible away from their motorbike. Proclavian fits over the riders jacket.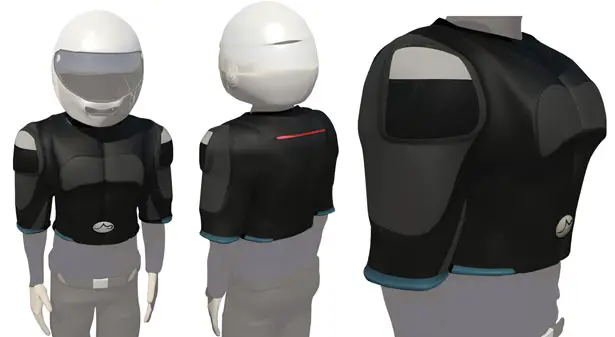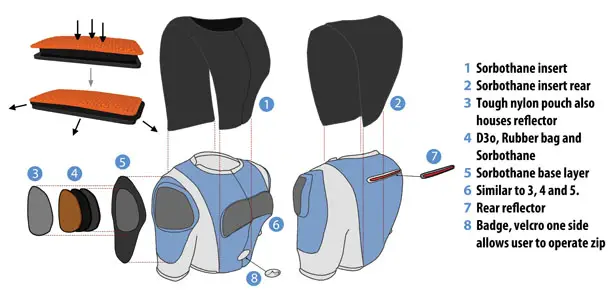 Tuvie has received this project from our 'Submit A Design' feature, where we welcome our readers to submit their design/concept for publication.
---