Stiga Studio Ping Pong Table definitely brings you fun when you play ping pong with friends or family. It's a handmade masterpeice that not only acts as a table but also as entertainment center to play your music. Stiga Studio features 2800-watt sound system that brings you unparalleled sound quality with its powerful 360-degree free standing audio, QSC CXD series processing amplifer, 2 Kicker 12-inch Solo Baric L7 Subwoofers, and 8 Kicker KS Series 3-way 6×9 speakers. Can you imagine enjoying your rock music while playing ping pong (or beer pong) on this table? The sound system is compatible with your mp3 players and smartphones, connected via Bluetooth Technology.
From : Stiga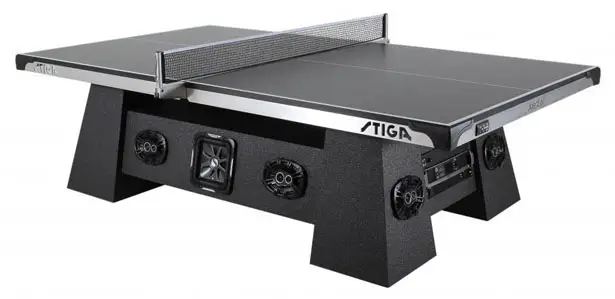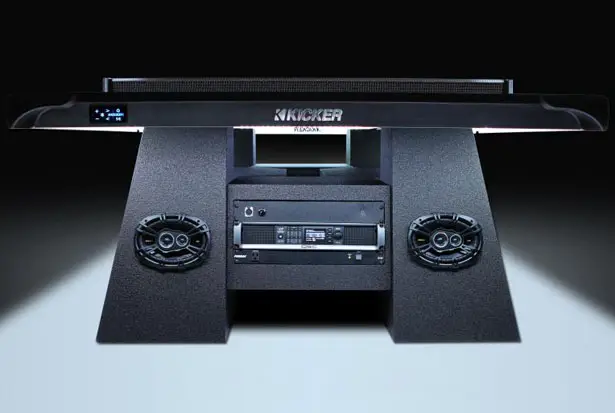 To create more appealing appearance as an entertainment system, this table is equipped with vibrant LED down-lighting which can be set to integrate with audio system by emitting electrifying colors as a response to the beat of music in real-time. The microphone input with separate volume control can be used when you are ready to show off your karaoke skills.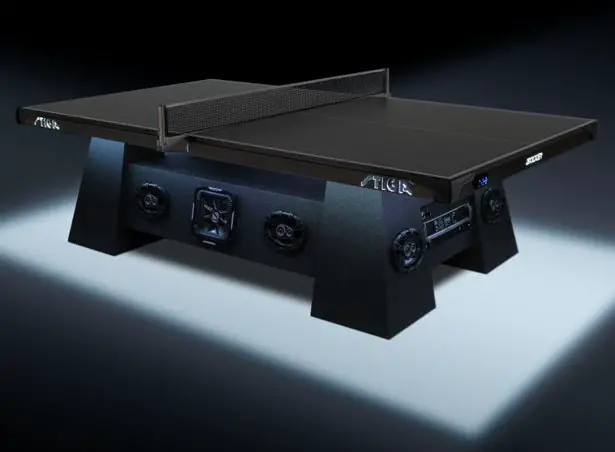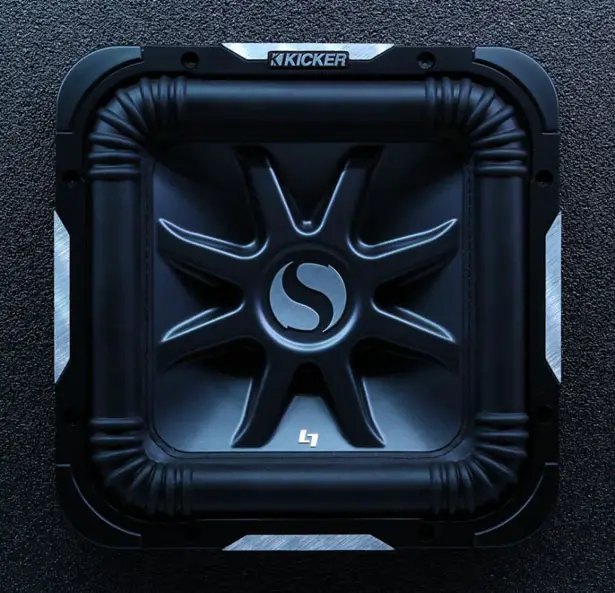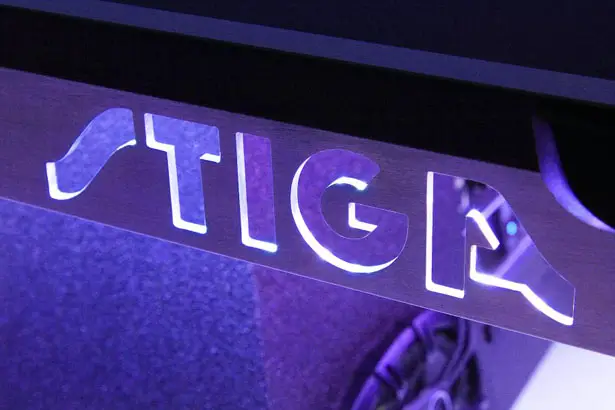 ---
Mercedes SLK Aphelios was inspired by Ohrid trout, endemic species in Lake Ohrid, Macedonia. Apostol Tnokovski designed this concept car as part of Macedonian Mercedes Design Contest. It's a futuristic sports car with fluid body design to give you a sense of power and speed in visually stunning vehicle design. You can read this industrial designer explanation in the next paragraph.
Designer : Apostol Tnokovski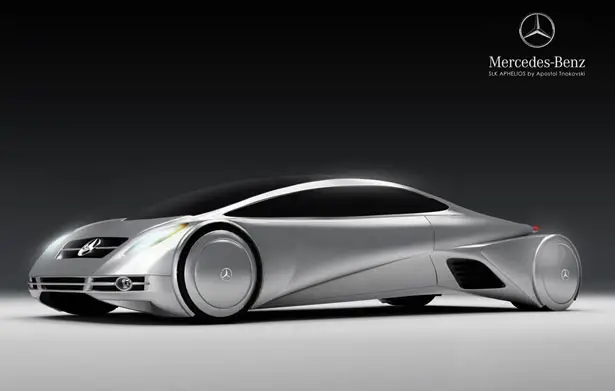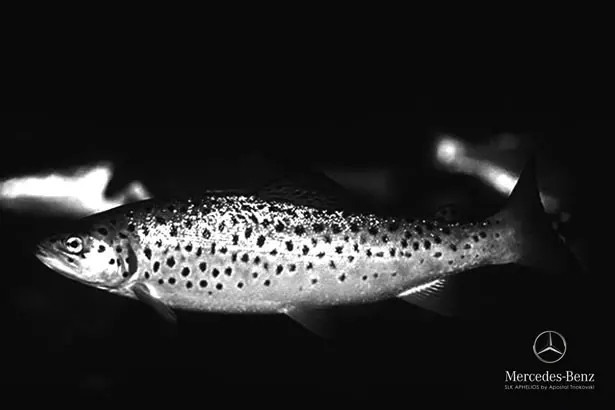 Apostol Tnokovski says:
I can say that one of the things that are mostly typical for me is that, as a designer my concepts are organic, often inspired by the richness you can find in the sea world.
While creating this particular concept, I wanted to bring my own personal mark to it by using organic (fluid) forms, but at the same time I wanted to use something that is a part of the Macedonian heritage. After a careful research I decided, as inspiration for my concept to use the quite famous Ohrid trout.
Ohrid trout is one of the endemic species of trout on the Balkans and in Europe. This species of trout can be found only in the Ohrid Lake in Macedonia. Тhe Ohrid trout during daylight is mostly at the depths of the lake, away from the coast line but at night, it comes at the surface of the lake to hunt. There are cases when it comes very closely to the coast line in search of food. The maximum length of the Ohrid trout varies from 25 to 60 cm, and the maximum weight can reach up to 15,8 kg. What this trout makes it special and different from other kinds of trout are the small head, flat body and the very small, stars-like, gray spots all over the body.
There are four types of Ohrid trout:
Salmo balcanicus
Salmo lumi
Salmo aphelios
Salmo letnica
These four types of Ohrid trout have similar shapes and the only difference between them is in the way they breed.
The reason why I'm mentioning this classification is because I have used one of the Latin names of these types of Ohrid trout for the name of my sports car concept: MERCEDES SLK APHELIOS.
DEVELOPING THE CONCEPT
After I decided the subject on which my Mercedes SLK Aphelios concept is going to be based on, I continued to the next phase. That phase consisted on detail sketching, then stylization and simplifying the sketches so I can create a shape that in the end can be developed as a car concept.
SOLUTION
As you read in the text above, MERCEDES SLK APHELIOS is a futuristic, sports car inspired by the Ohrid trout.
What is specific for this concept is that fluid line that gives a sense of power and speed and in combination with the matte silver color it is clear visual sense of the subject of inspiration. Another specific for this concept but at the same time, for all of my other car concepts as well is that huge glass surface that begins with the front windshield over the roof top till the back windshield. The purpose of this huge glass surface is to enable the passengers a complete visual interaction with the surroundings.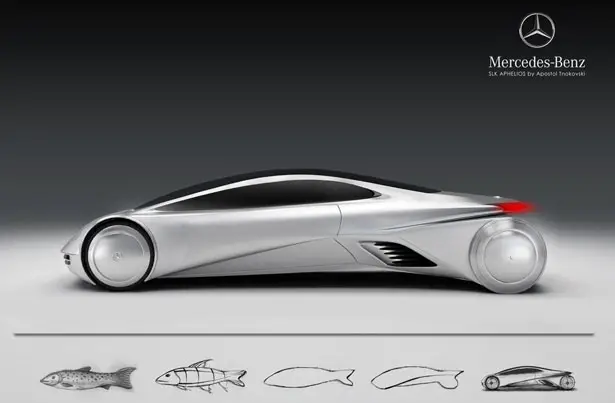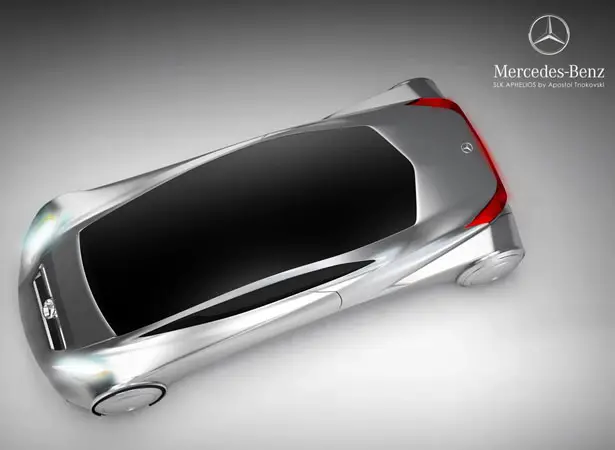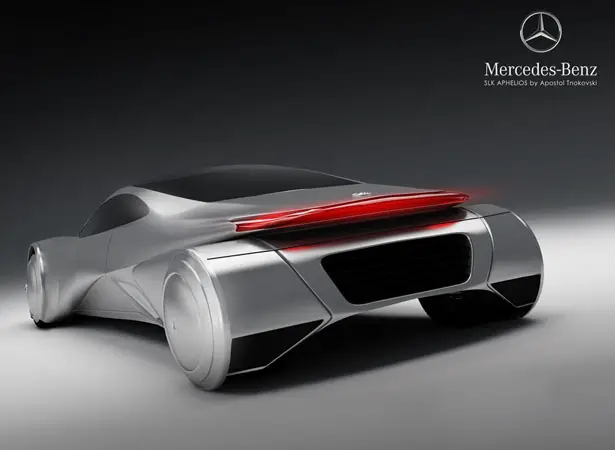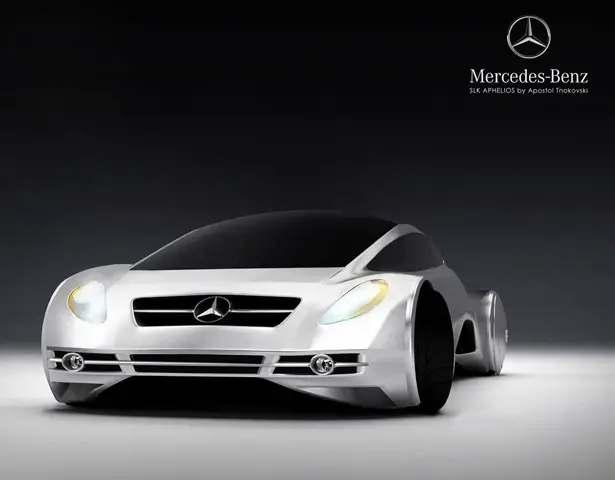 Tuvie has received "Mercedes SLK Aphelios" from our 'Submit A Design' feature, where we welcome our readers to submit their design/concept for publication.
---
Getting bored with the traditional watch ? Perhaps "Superior", ultramodern minimalist watch can brighten your day. Superior watch is a conceptual custom made watch to fit its owner arm. This watch tells time by decoding the two rows of flush cut diamonds. The top row is for the hours and the bottom row is for the minuets. To find the hour, multiply all the unlit diamonds that come before the lit one's by two and then you add that number to the lit ones. Superior is made from tungsten carbide with either a polished finish or a polished titanium carbide coating over the tungsten carbide, that is why it's called "The Superior". This watch is impractical to some people, but probably cool watch for geeks.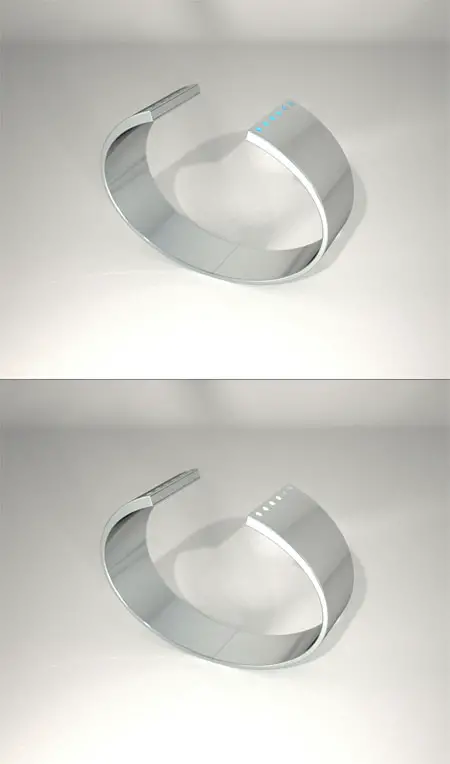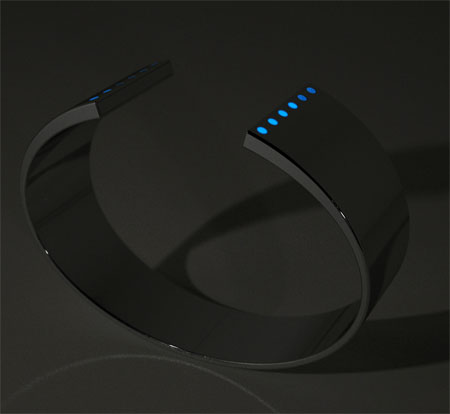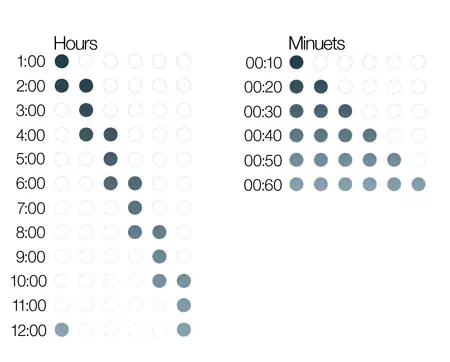 Designer : Kyle Cherry
---