The Nomadic Device Integration System or NDI system is a new automotive interface with interactive, flexible and gestuaral outlook, integrates various nomadic devices with the interior of a car, creating an electronic medium to the spheres of entertainment, social engagement and professional activities. This outstanding innovation was awarded in the transport design category in the graduation exhibition at Monash and is expecting to bring a revolution in the auto world. This system is able to transform a usual non-space into a fabulous multimedia enabled zone of our occupational and domestic worlds which will allow to achieve comprehensive mobile utility without negotiating individual safety.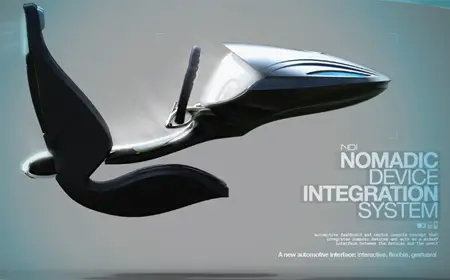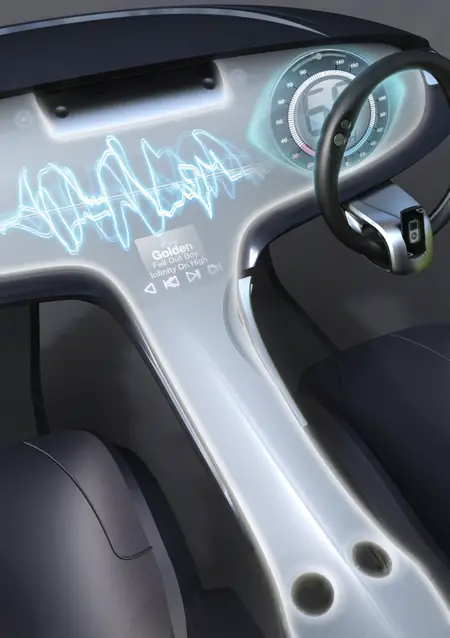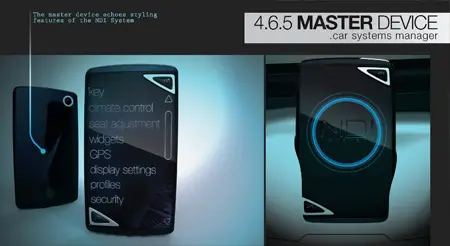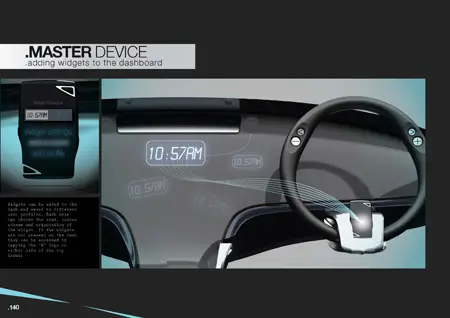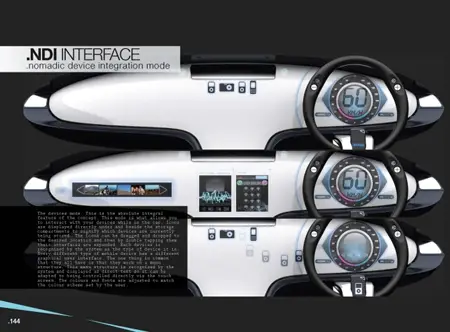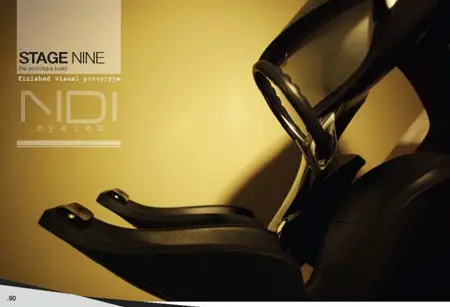 Designer : Joshua Saling
---
Flow Washbowl is an ergonomically designed washbowl for the washing of feet. Flow Washbowl?s ergonomic design brings new ease to the washing of feet. The height and width of the foot-washing basin have been taken into consideration in the design, such that they correspond to the anthropometry of the user for this function. A built-in sensor regulates the water temperature, allowing the user to set it to a preferred temperature. With the built-in pipe system, the user does not have to constantly adjust separate taps to obtain the right water temperature. Flow Washbowl, thus, helps the user save water, and keeps the bathroom dry.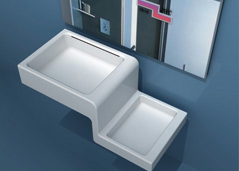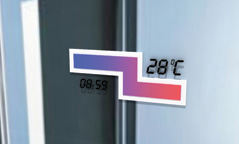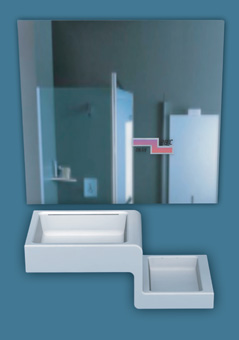 Designer : Im Hye Min
---
What do you think it is some kind of dish or cake? Well, it is a collection of a table and 5 stools designed by Thailand based Moban. This unique furniture piece has a central stainless steel and tempered glass table which is designed to have room for five low seated stools. Once assembled, these stools form a circular design along with the table in the center. Like you cut pieces of a cake, these stools can be separated and positioned wherever you want. This design is environment friendly as it is made up of recycled plastic and waterproof and UV resistant polyamide-jersey base cloth in the stool. You can easily carry and assemble this furniture for a small gathering in your lawn or balcony.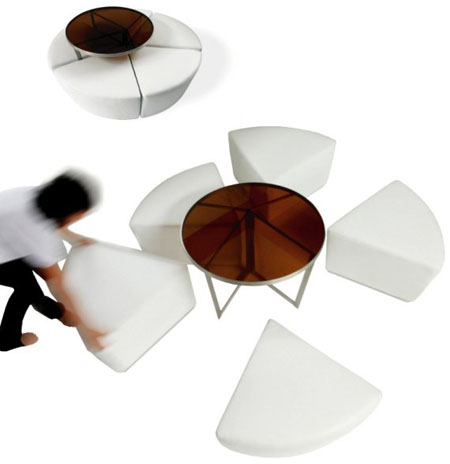 Designer : Doonyapol Srichan via HomeTone
---