The new bicycle design by Torkel Dohmers has recently won the 'commuter bike for masses' design competition. The bicycle named "ThisWay" has been designed keeping in mind the safety and security of the rider from all sorts of situation. Care has been taken by designer to ensure that the rider is safe from weather as the concept has covered top thereby giving the concept an automobile like feel. Also the material used is light weight with the front and rear lights being operated by solar cell placed above the roof, space has been provided on the back for keeping luggage and other stuff. Quite a practical concept as the vehicle will be cost effective as the running cost is still lesser than that of the car.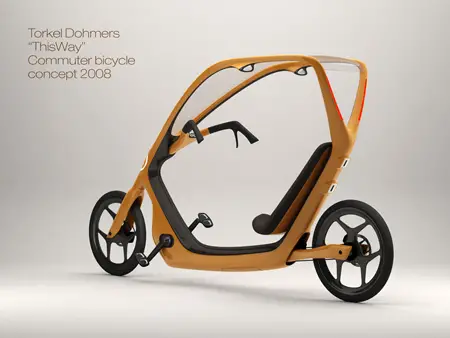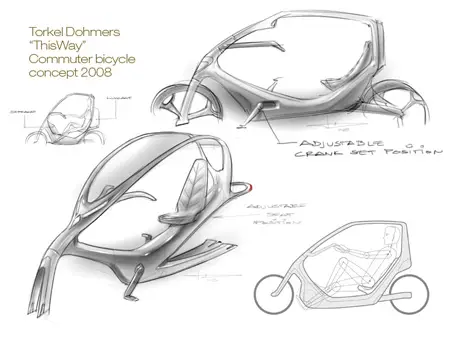 Designer : Torkel Dohmers via BicycleDesign
---
Daniel Molloy, a student of Monash University, has designed Boomer, an excellent tool that provides mobility aid to the quickly increasing elderly population. Boomer is emphasizing most on safety and aims to diminish the risk of stair-related falls, which is an identified major public health concern among the elderly community. The design key innovation is the stair compatible function to allow mobility aid by transforming from a simple walker into a gadget that facilitates the user to go up and down on the stairs safely. In fact, the Boomer mobility aid is an exceptional combination of user friendly qualities in a modern form.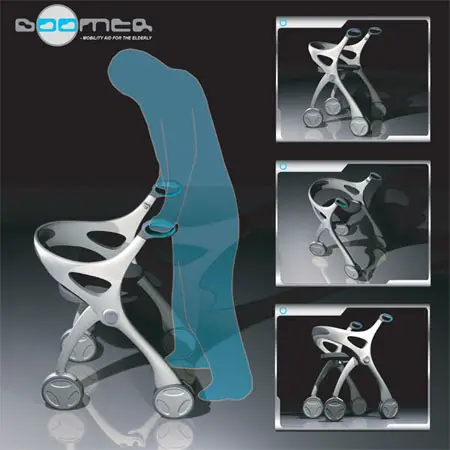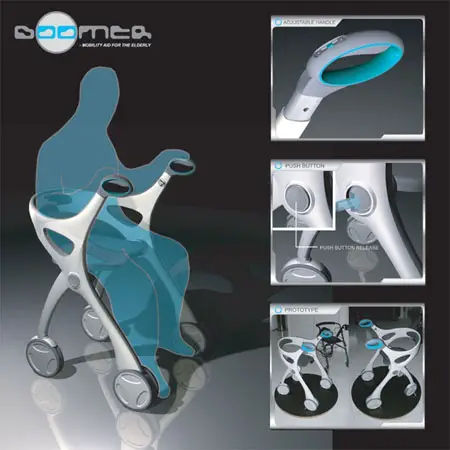 Daniel says :
Many products that are targeted at the elderly seem to acquire the stigma of old age, and are either rejected outright or used reluctantly. Despite the substantial health benefit and functional efficiency of todays walking aids, the negative appearance and notion of self-image repels some elderly people's desire to use them in normal social settings. In response to the utilitarian forms and hospital aesthetic of much of todays elderly targeted products, The boomer mobility aid has a modern, organic, user friendly form and aims to move away from this stigma and create a new modern aesthetic for elderly mobility aids.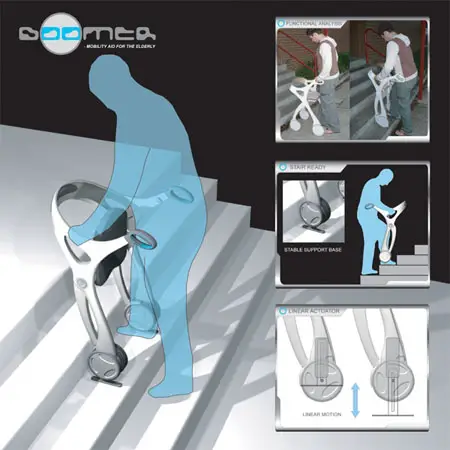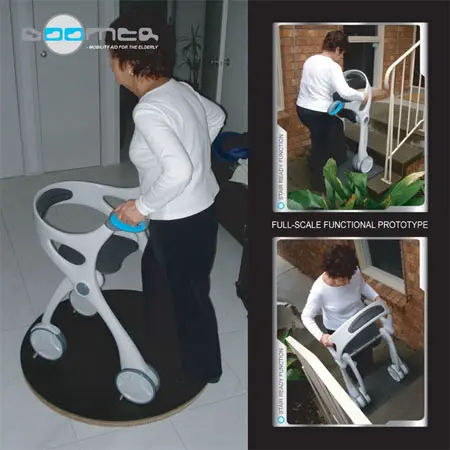 Designer : Daniel Molloy
---
You are looking at the future of our transportation, Next Modular Self Driving Vehicle. It's a concept transportation that encourages people to interact with each other by combining several modules to create bigger and comfortable space when traveling. Based on researches, self-driving vehicle is considered to be 99% safer than human driving and much cheaper compared to human driven taxi. The seat design inside this vehicle is pretty innovative, it was inspired by origami shape/form that enables you to construct multiple configuration based on your needs from conventional chair, lounge, relax to a chair with table tray. Equipped with a custom app, you can control the destination, combination, speed limit and many more.
Designer : Tommaso Gecchelin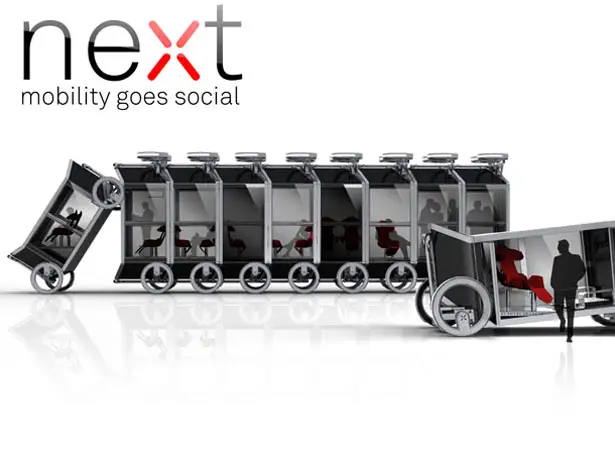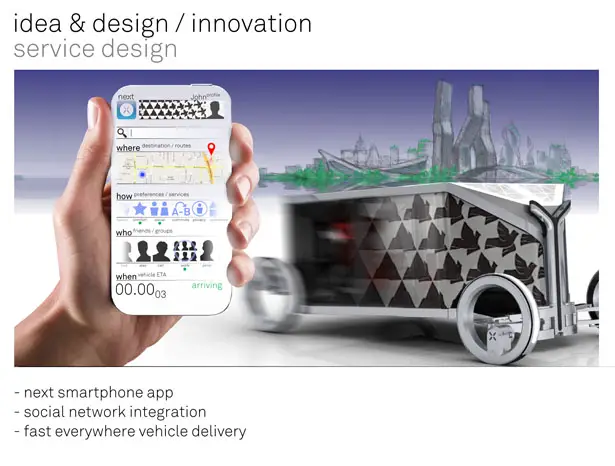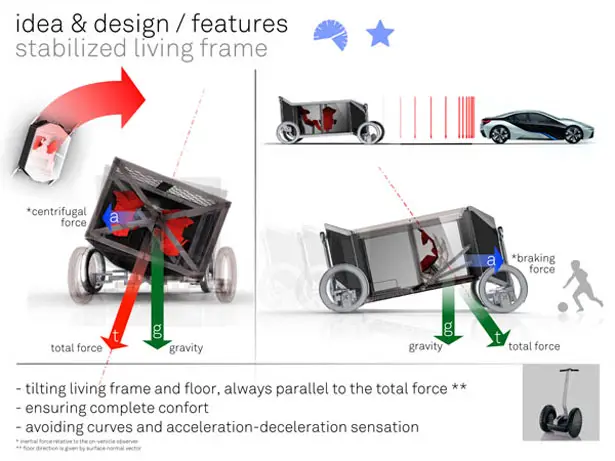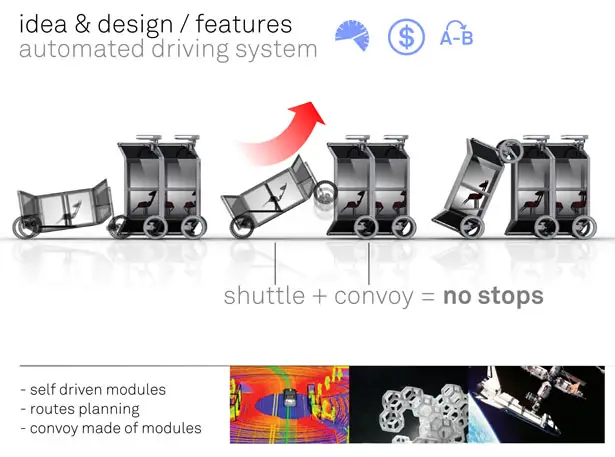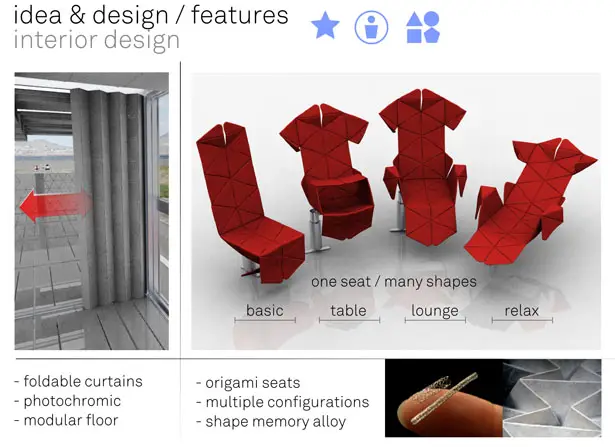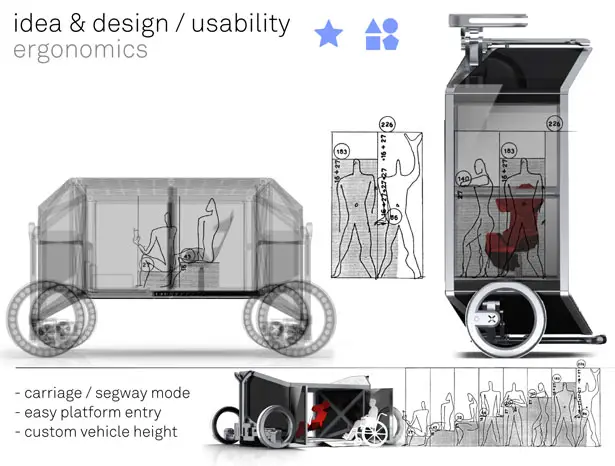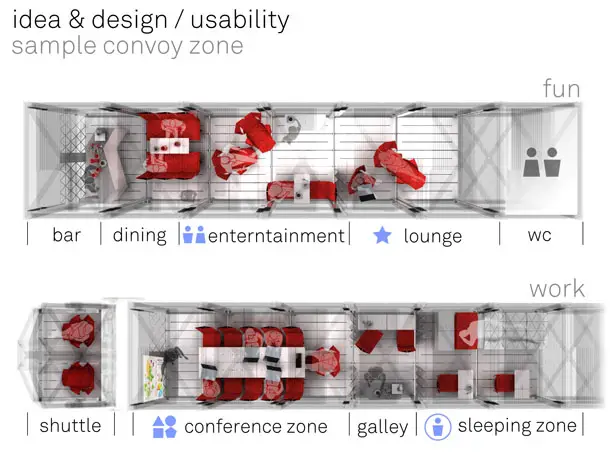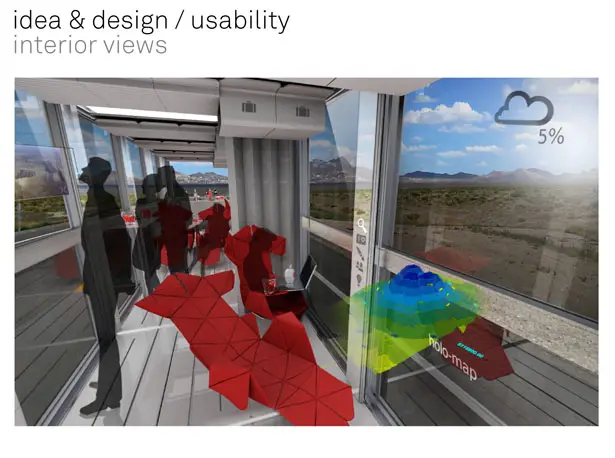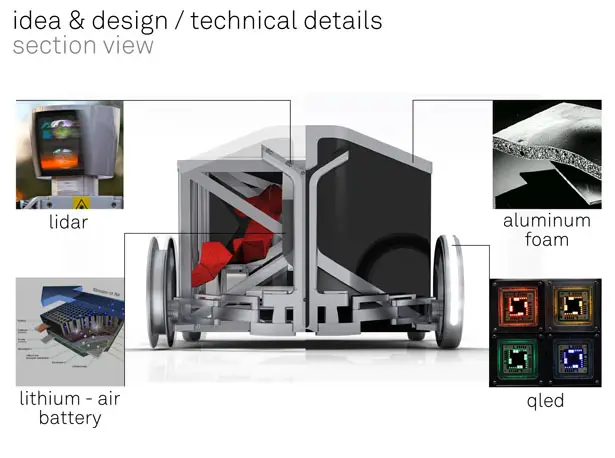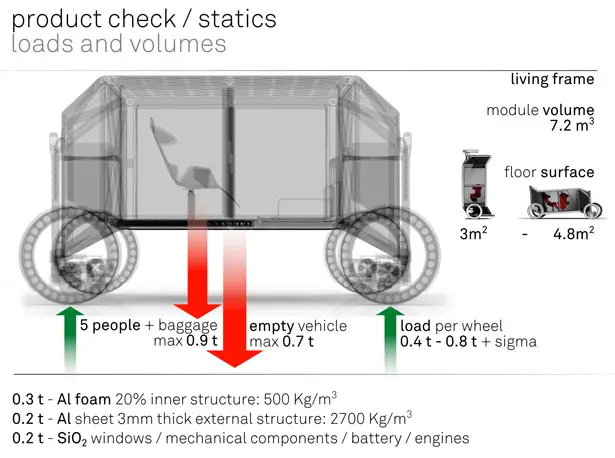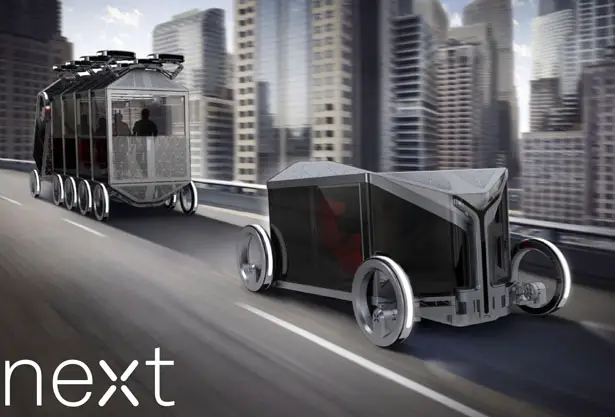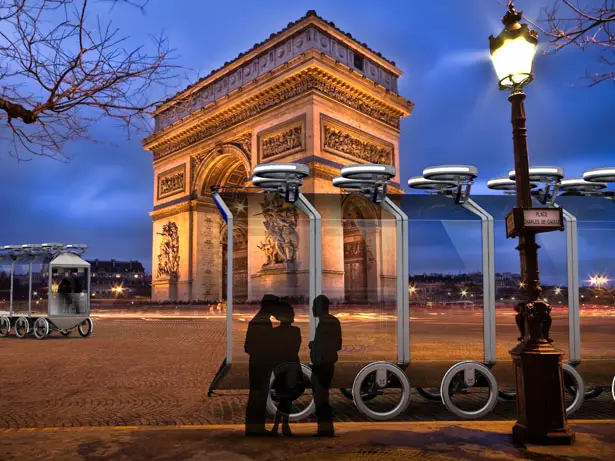 ---