This new compact dish rack has been designed in so that it fits the sink counter perfectly. The designers while designing this device have kept in mind the fact that it not only looks smart but also is compact enough to fit into the smallest of space provided. The design lets the pivoting spout to drain water directly into sink, thereby ensuring cleanliness and no water being on the dish rack or the plates. The plastic walls are also easy to clean thereby it helps in hiding the clutter of drying dishes. So this compact dish rack can be said to be a perfect companions for the kitchen.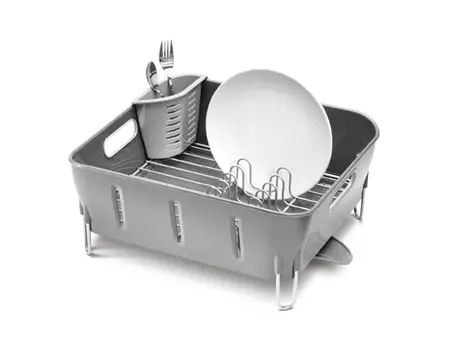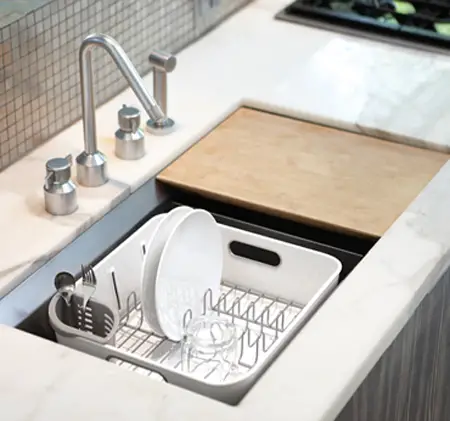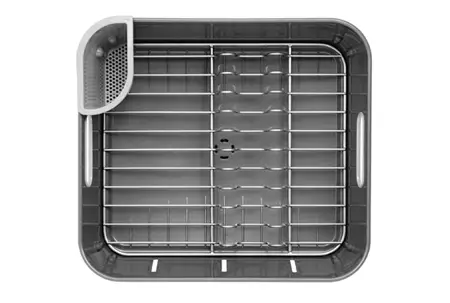 Designer : SimpleHuman
---
The smart Mini Cooper S Clubman Airstream Lounge Concept has been designed to add a little fancy to the old trailer park. Its is a very exciting news for surfers as the prestigious BMW has included the term "surfer-dude" in a corporate press release. The interior features new interpretations of boat-deck floor boards, SCUBA gear and a surfboard up top. Inspired and designed from a spectacle of style Airstream offers space that easily envelops a lounge with evocative-mod furniture and wall folding flat vibrant as a sunning deck. The graphics is inspired from the Clubman and groomed by hi-end machined stabilizers, and to create a comely wet-suit look a lovely coat of satin paint is overhauled over its polished finished.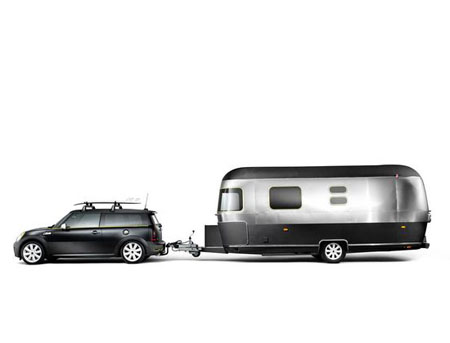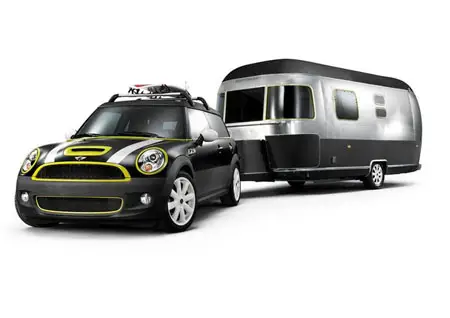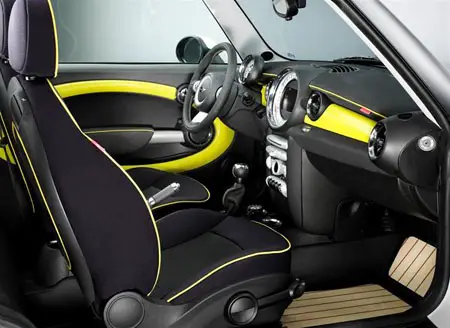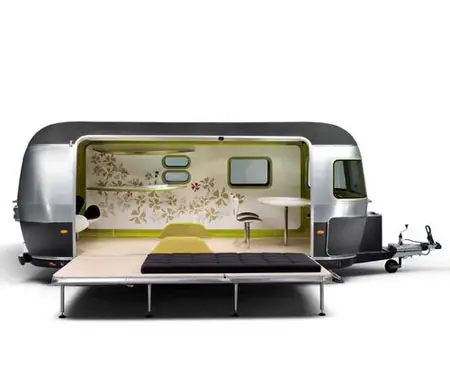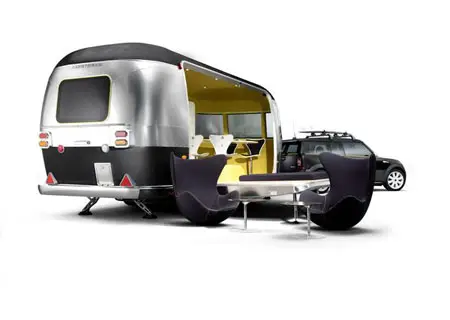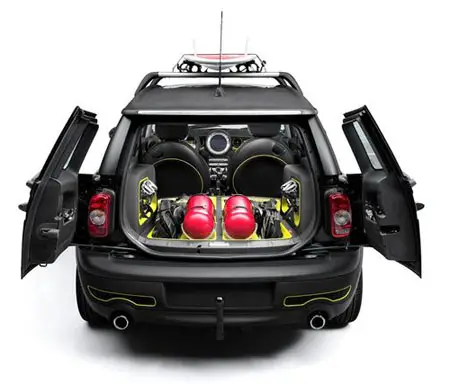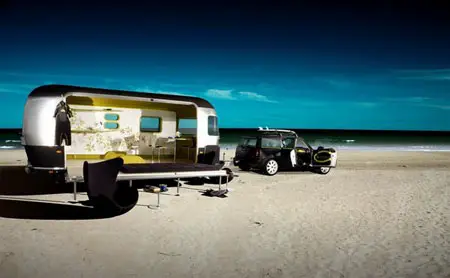 Designer : Fritz Hansen via Jalopnik
---
Nothing can be as frustrating as loitering and searching for fresh vegetables from the market. These days, more and more people aspire to grow fresh vegetables and fruits right in their garden. As parents and communities bestow more consideration to safe food for their kids, the local food campaign is earning immense popularity. Perhaps, most people try to protect the surroundings by reducing energy-consumption associated with foodstuff distribution from faraway farmers. Although the desire to grow fresh vegetables at home seems to be growing among more people, the shortage of enough garden space or no garden space at all is the biggest hindrance.
Well, the new Kitchen Nano Garden serves as an excellent way to grow fresh vegetables right in your kitchen, without the use of pesticides or fertilizers. Just place the Kitchen Nano Garden beside the Kitchen counter and grow your favorite vegetables, herbs and flowers without any hassle. Not only does this hydroponic system provides healthy and chemical-free produce, it as well serves as an education tool for children. Nano Garden employs LED lighting that promotes plant growth, without the need of sunlight. The water used while cooking or washing the dishes is recycled to provide nutrients to the hydroponics. Taking only a section of the area, this petite kitchen garden serves an excellent way to grow fresh fruits and vegetables.
Designers : Lee Hyun-Jung, Park Jae-Yong, Shon Chang-Jin, and Park Seul-Ki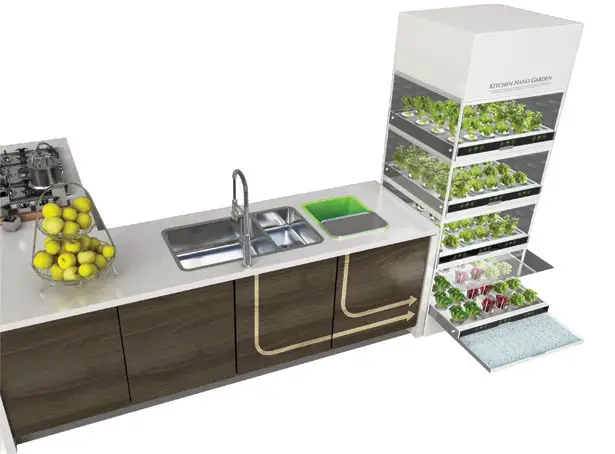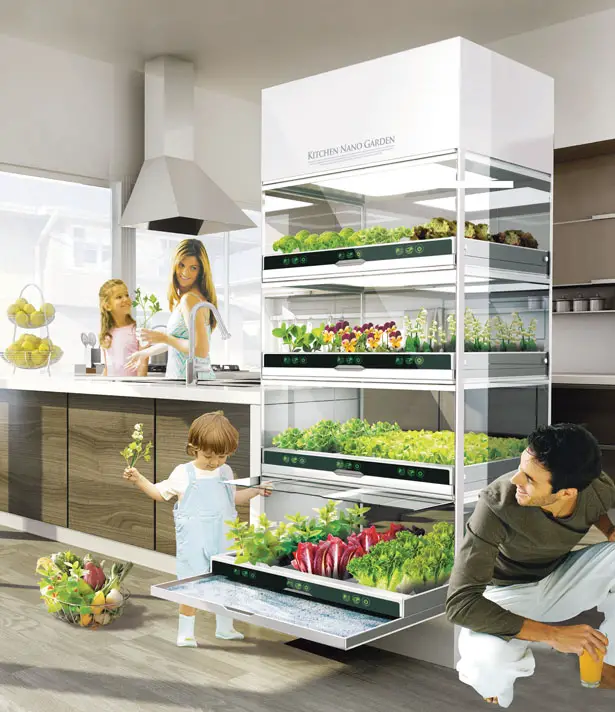 ---