With innovative size and shape being designed for music players, Sony Rolly is one refreshing design. Design wise it is of the shape of a cylinder, which comes with 1 GB internal flash memory. It also has Bluetooth connectivity for receiving and streaming music. It also has a USB connection for transferring music and charging the batteries. The audio format supported being MP3, ATRAC and AAC up to 330 kbps.
The battery used is the rechargeable 3.7V, which has a battery life of 5 hours for music playback, while the same gives 4.5 hours on Bluetooth connection. It has dimensions 104 x 65 x 65 and weighs about 300 grams. With a price tag of $360, it sure leaves one hole in the pocket.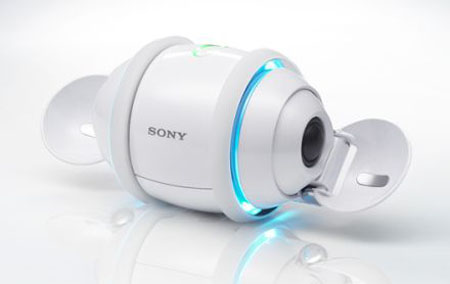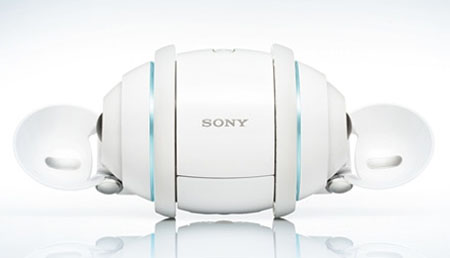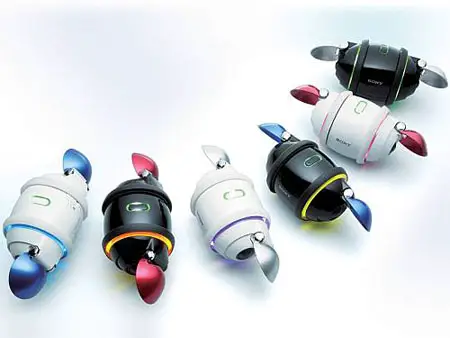 ---
ERV (Emergency Rescue Vehicle) is a life saving bike specifically designed to give anyone a treatment whenever there are accidents just around the corner. This life saving rescue vehicle will be on the road all the time, paying attention at the crowd, making sure anyone who get injured will receive immediate attention. After which, when necessary, the ambulance will take over and send the injured person to the nearest hospital. This vehicle has been designed with slide to lock equipment bags. These bags are filled with important equipments for effective and smooth emergency situation.
Designer : Koh Wei Ling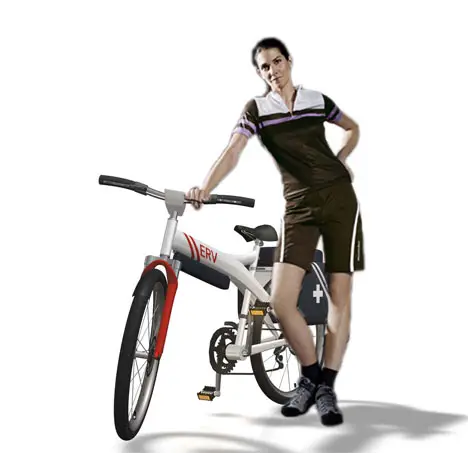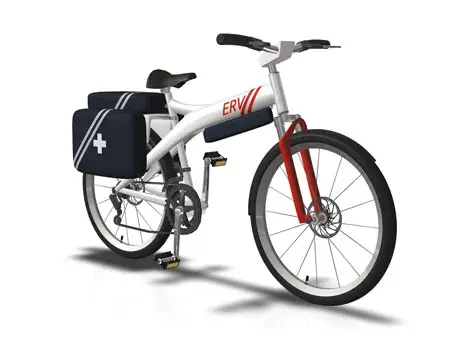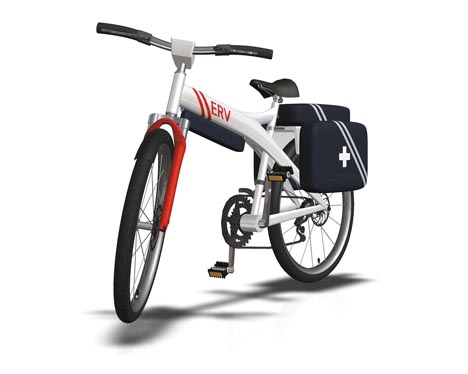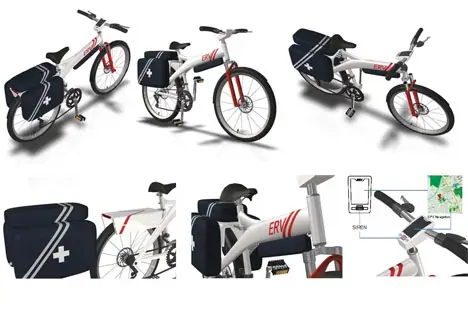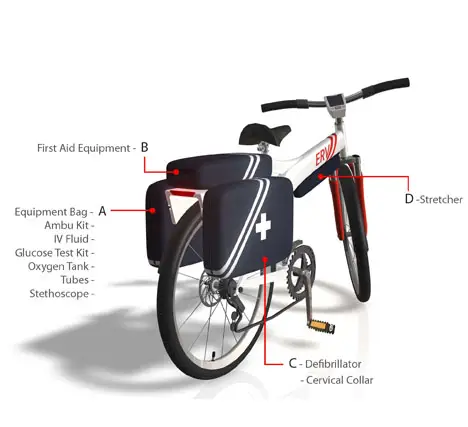 ---
X-Cav Street Sweeper concept tries to eliminate the assumption that street sweeping process is dirty and should be condemned from visible public space. This belief should be reversed since the cleaning job needs to be respected to raise public awareness about litter and cleanliness. This device features stylish and minimalist design with effective and intelligent functionality.
X-Cav is a concept street sweeper that has been designed to address the issue of cleaning streets in big cities. The main feature is the ability to adjust itself to cover all street widths, unlike conventional sweepers that require different machines to cover both narrow and wide streets. Located parallel to the cleaning unit, the undercarriage can be extended from 55-inch to 120-inch (140cm to 300cm), while the combination of horizontally and vertically rotating brushes ensure optimal cleaning coverage.
Designer : Carlos Schreib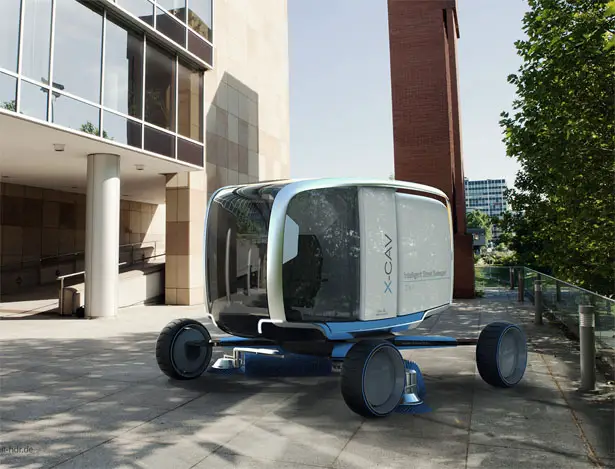 Most often than not, there will be areas that this sweeper can't reach, therefore, X-Cav Street Sweeper is equipped with an extendable arm (at the left side) that works like a vacuum cleaner. The main cabin is rotatable, in this way, the driver can use the extendable arm to clean complicated, narrow areas. At the right side, user can find compartment storage to keep additional cleaning equipment. To ensure an easy access the door slides upwards using the aluminum frames around the cabin as a support.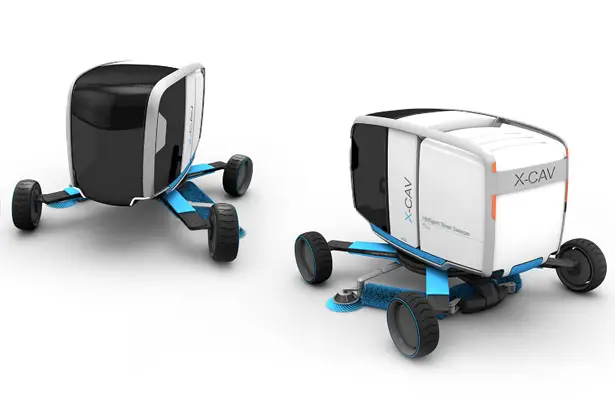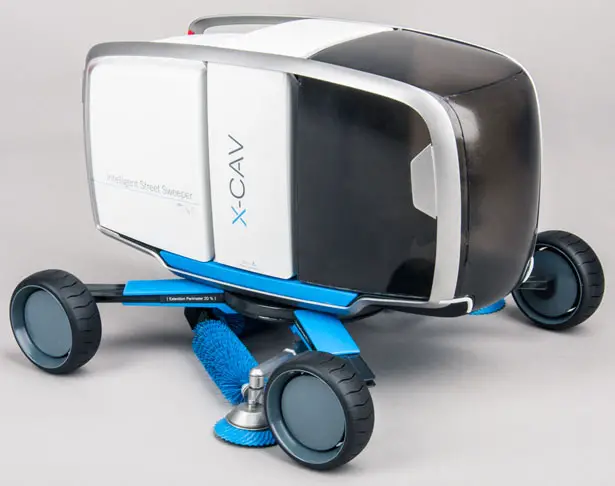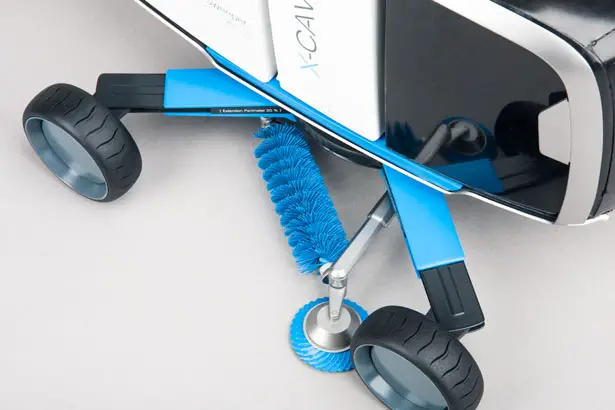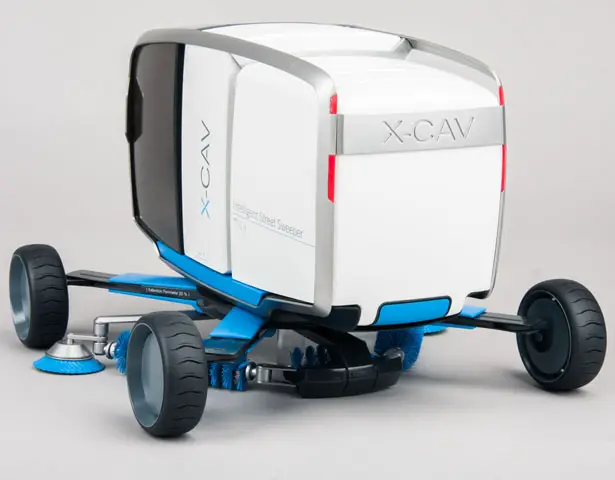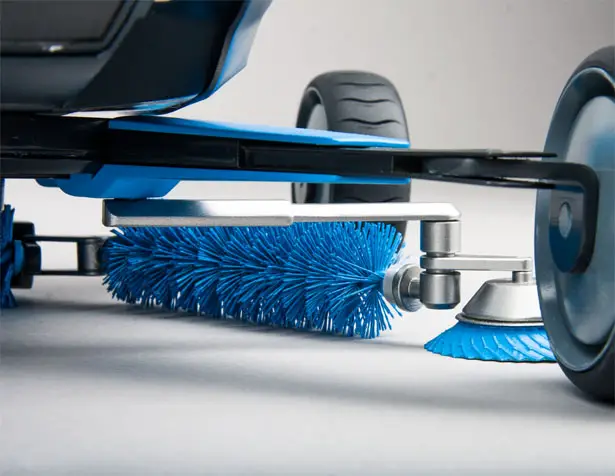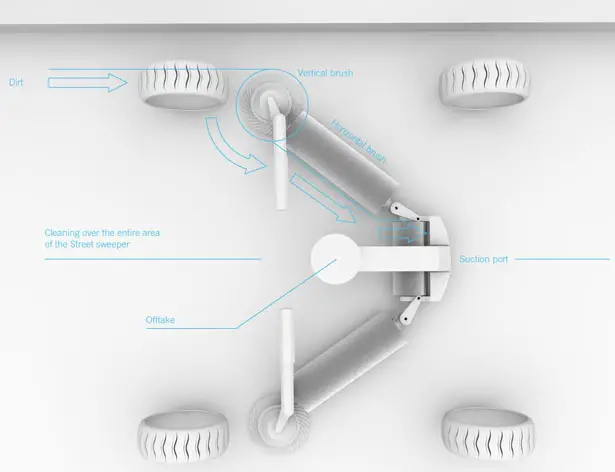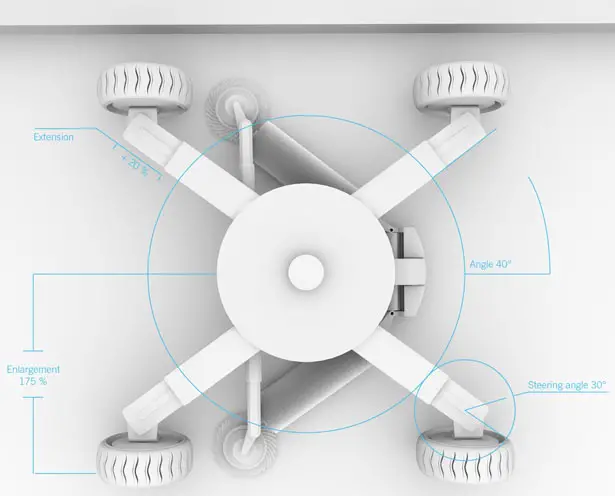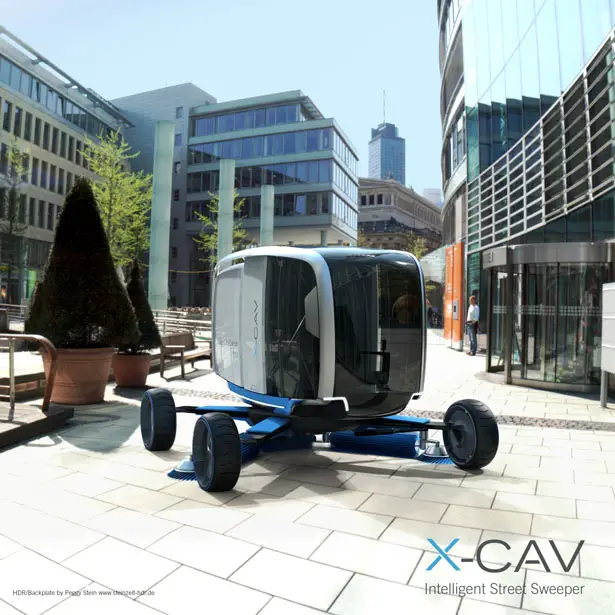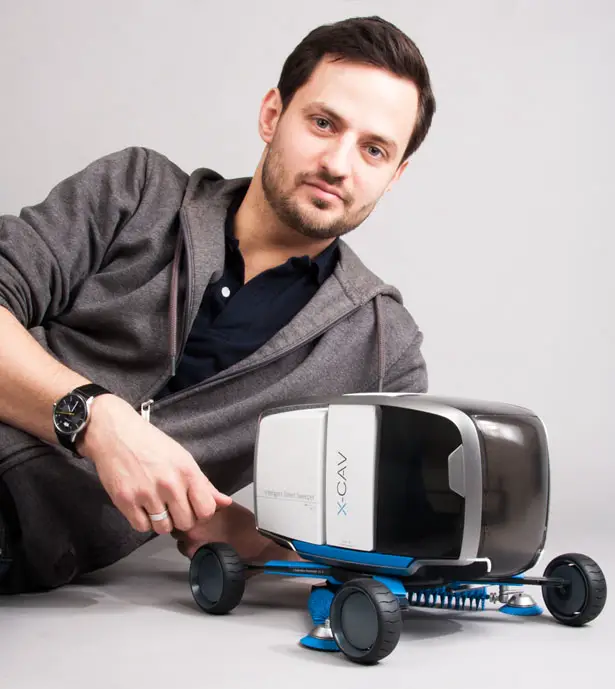 ---