Foldable Bowl is a perfect solution for those occasions where minimizing the weight of the luggage gets top priority to ensure easy carrying such as camping, mountain-climbing, picnicking, fishing and many more. When folded, the appearance of this bowl matches with a two fan-shaped layers and you can make yourself a wonderful bowl by just shaping it into a cone with simple pressure. This picnic bowl will definitely make your outings much easier by reducing your baggage weight while taking less space when it is folded. You can put salad, snacks and also liquid like wine or juice into the foldable bowl.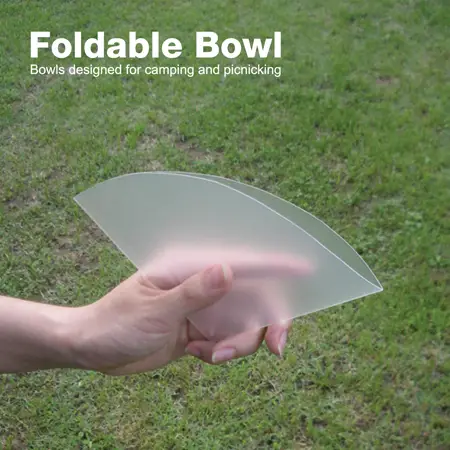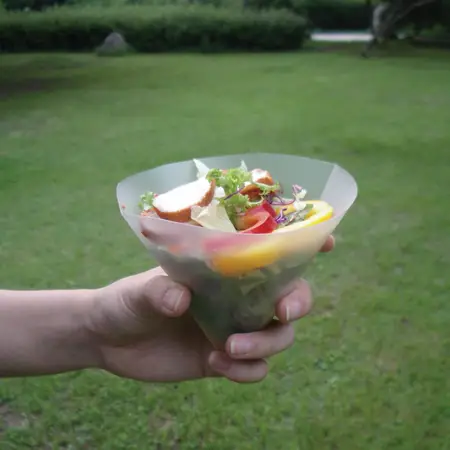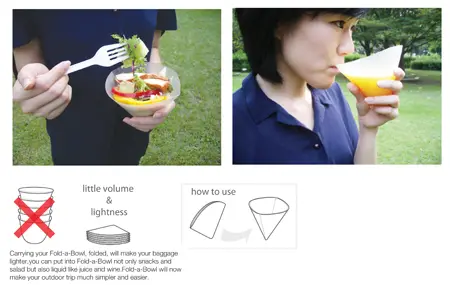 Designer : Gowoon Jeong
---
Le Mans 2030 Concept Car has been designed for Michelin Design Challenge 2017, it aims to make car racing much more interesting. David Voltner, the designer, believes that due to the complexity of this sport, slowly but sure, people will lost interest in it. That's why, in order to attract more people to celebrate car racing sport, David has come up with this concept racing car. You can read his explanations below.
My topic for Le Mans 2030 is FORWARDING INFORMATIONS TO SPECTATOR, because the number of motorsport fans decreases rapidly every year. I believe that it is caused by the complexity of this sport. Average fans simply don't know why certain things are happening on the race track and they often feel confused = which results into the lost interest. I am convinced that FIA, in order to rescue this beautiful sport will have to make regulation changes and make it much more transparent and catchy for all the fans to retain or broaden the fan base.
Designer : David Voltner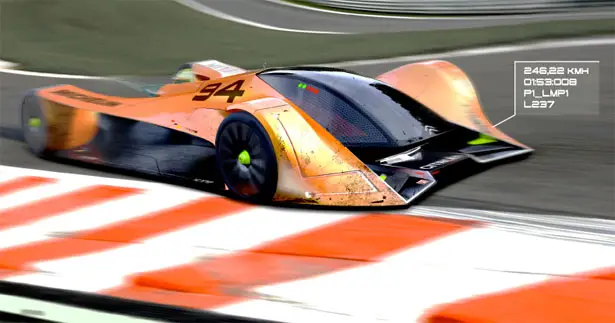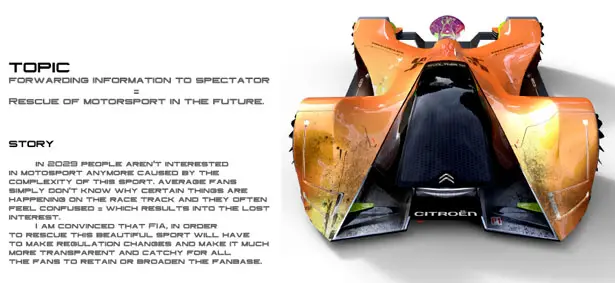 There are three pivotal innovations in my concept which I believe would make racing much more understandable and reduce the steep learning curve which motorsport fans must get over initially.
1. Specially designed rear which works like parachute – when the driver hits brake pedal it opens and increases the aerodynamic drag rapidly. As a consequence, the deceleration will become breathtaking.
2. Tires are one of the most significant variables in performance. Any driver can loose up to 10 seconds during a single lap. However, it is very hard to read the tire conditions for the fans because they might not understand that the driver is having some difficulties or that there is something wrong with the tires. Therefore I have developed special tires with 4 layers and each of the layers is created in a different color. This in turn indicates the exact level of tire wear during the race.
3. Wheel rim with revolving flaps that could work like an aerodynamic brake and a cooling system at the same time for the electric wheel hub when the need arises.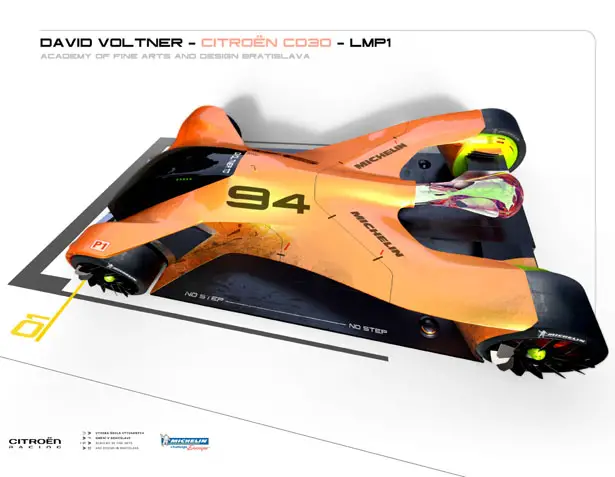 More images of Le Mans 2030 Concept for Michelin Design Challenge 2017: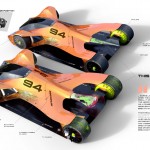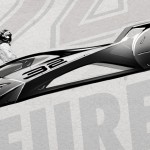 ---
The design of Smart Chair was born out of simple design and innovative mechanism to remove the stigma of "medical device" from mobility aid. Minimalist design is applied to overall body and seat, but the seat is a bit modern with futuristic touch without sacrificing user safety. The exterior structure is constructed of lightweight magnesium frame, a material which is both light and strong thus drastically reducing vehicle's weight. The design that enables the body and the seat to be separated along with reduced weight allow user to enjoy different experience which hasn't been possible with conventional chair. It can be picked up and loaded into a car or hand carried.
User centered design approach and universal design allows user to drive Smart Chair easily. It can be maneuvered to move in tight spaces, the wheelbase extends outwards on an extension bar as the speed of the wheels increases, creating greater stability. To keep this vehicle visible during the night, it's equipped with headlights and taillights.
Designers : Kim Jhi Yong, Park Chul Wung, Eom Gi Chen, Jung Jin Seok, Prof. Kim Young Yun, Oh Jung Min, and Chung Sae Ha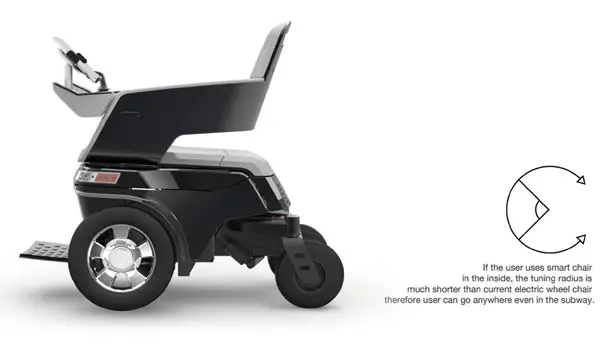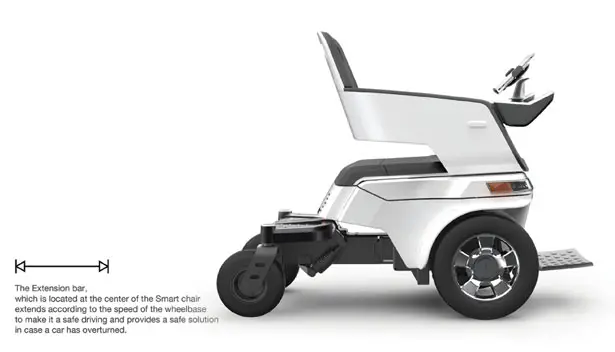 ---