Are you into games? Checkout GameStick from these creative guys at PlayJam, it's a portable TV games console at really affordable price. If you think our games consoles are too expensive, then you might want to consider this small gadget to satisfy your craving for playing games. Nowadays, people are into mobile games, this project tries to bring the same excitement into any TV you like, literally anywhere. It's an open source gadget to invite independent developers to innovate and develop quickly, players s hould be able to access more games with cheaper price. It uses the power of Android ecosystem, an open platform where anyone can create and play a wide variety games.
Size does matter! GameStick is ideal for game lovers who always on-the-go. They don't have to carry those traditional big game consoles anywhere, simply carry GameStick inside your pocket. The fact that GameStick fits inside its own controller makes you to be able to play your games anywhere using any TV with HDMI slot, plug and play. There's already a working prototype as demonstrated in the video below, you can back this project to make it commercially available, here.
Designer : PlayJam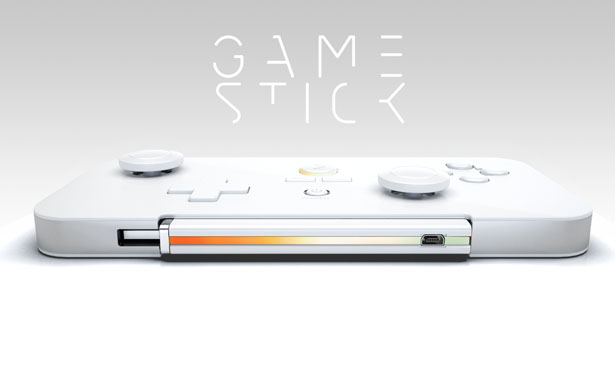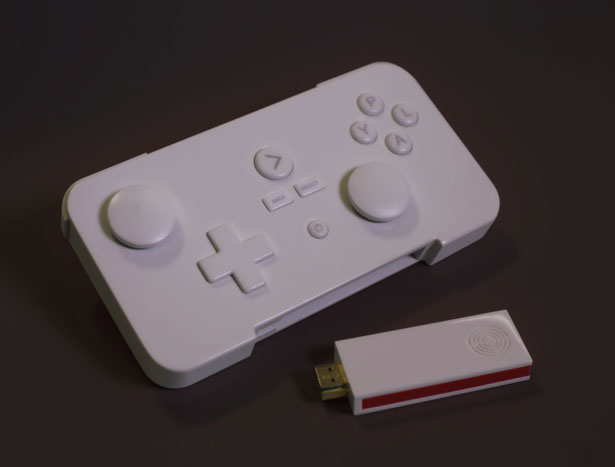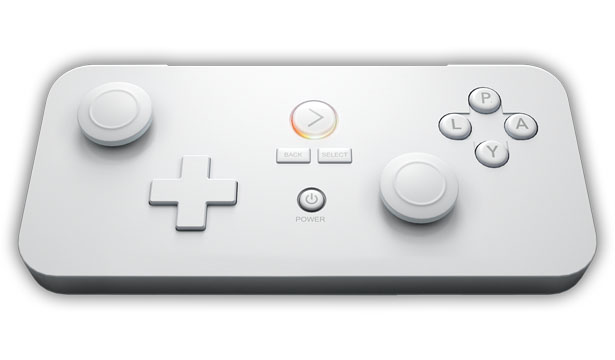 ---
The ARAC ZXS motorcycle is quite unlike any other road-going motorcycle, combining new body design, with ultra light aluminum chassis and powerful and massive fuel-injected v-twin motor. All combined gives a whole new sight – a machine distinctive by its look and performances.
What also makes it so distinct is the package –that is comparing with others in class of so called "street fighters", quite smaller and lighter even though it carries the biggest motor.
Designer : Marko Petrovic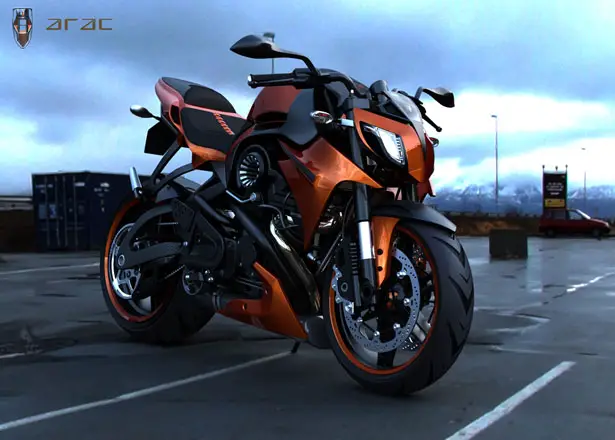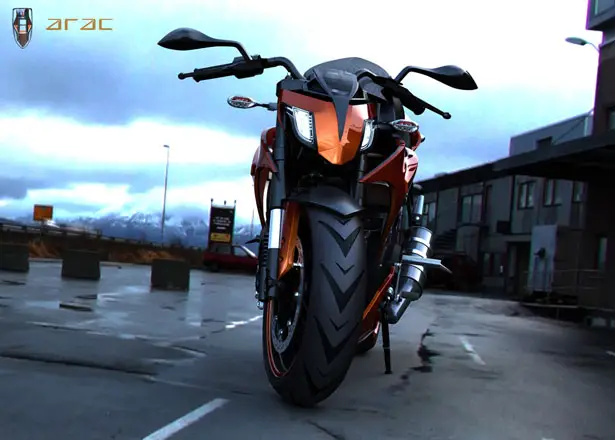 It's smaller but very dynamic and esthetically very aggressive, with sharp lines and curves surrounding the engine compartment. The idea was to create a body design that naturally continues through the whole frame giving the impression of a metal skin with two tone-color (in this case black and fire orange). The seating area is also quite large providing better comfort, and it ends with a thinner tail carrying back light. Front light –head is also unique in its pure form and the new technology used – it's a light emitting glass plates that gives a beautiful and clear-understanding light. It is recycled and uses less of energy.
Additional smart feature is so called "safe drive" system that can be turned on an off – how it's desired. It is consisted of an integrated sensor that tracks and notes speed and distance from other vehicles around. So if on it automatically control the speed and keeps it under "safe zone" through its connection to specially designed brake system, not allowing super speeds– useful feature for city drive. But for outside crowded city since it's optional, it can be turned off so the driver can fully experience the power of ARAC ZXS Motorcycle.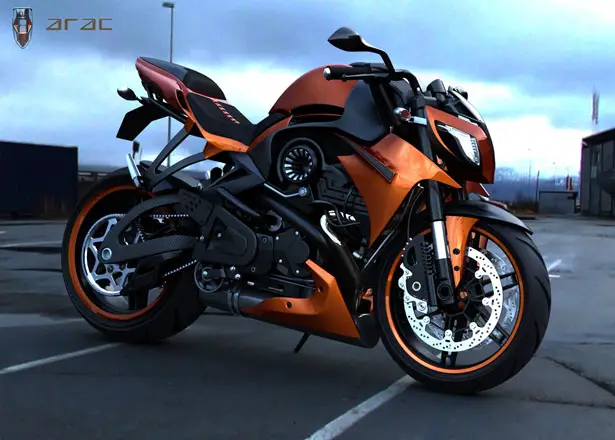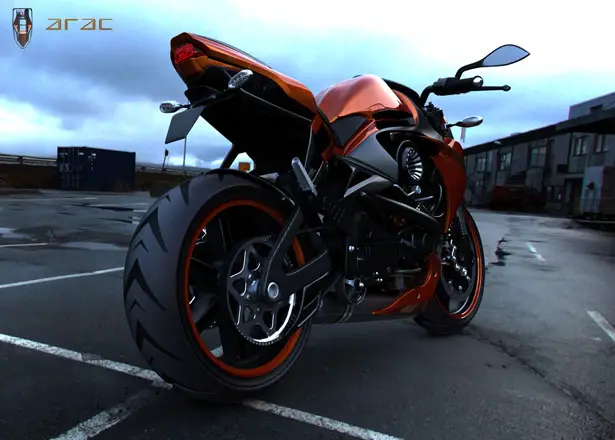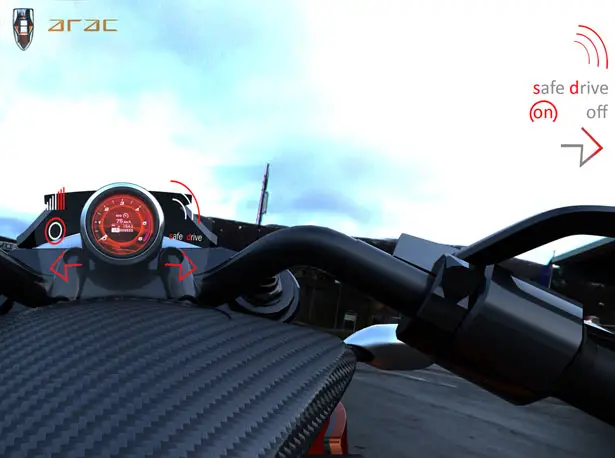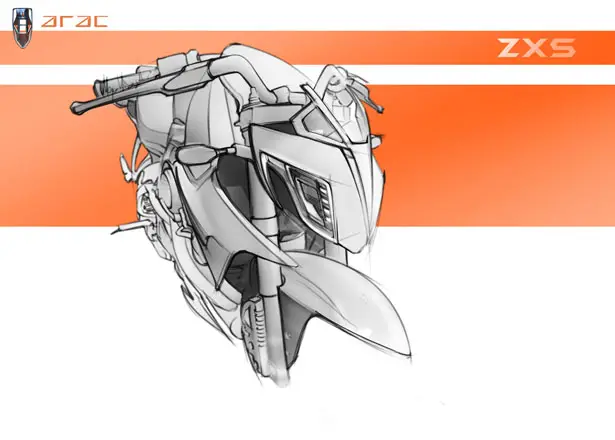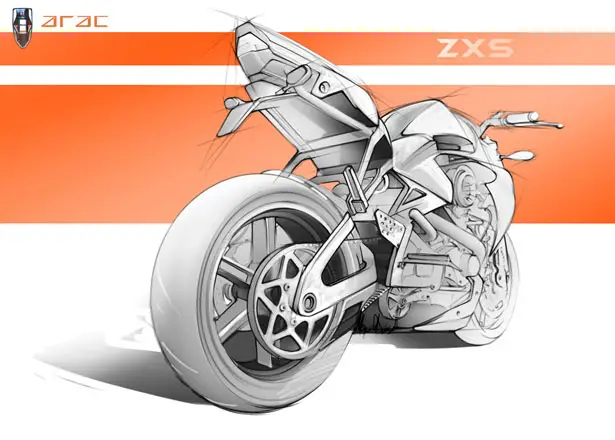 Tuvie has received "ARAC ZXS Motorcycle" project from our 'Submit A Design' feature, where we welcome our readers to submit their design/concept for publication.
---
Air Well dishwasher design brings the concept of a dishwasher that doesn't need any energy or water to run, actually it produces its own water and energy. By the time we reach 2050, if we keep doing what we're doing, we would definitely face acute shortage of water. Keeping this in mind, Dénes Janoch, an industrial designer has come up with conceptual home product that utilizes atmospheric water collection to produce its own water from humid ambient air with the mechanical refrigeration. Air Well dishwasher is equipped with heat exchanger that can cool air below the dew point and as result, water is produced. The waste biogas produced during dishwashing process can be transformed into energy. Do you see our future dishwasher?
Designer : Dénes Janoch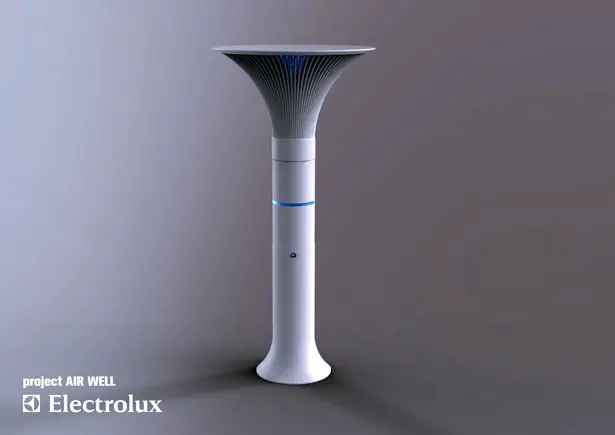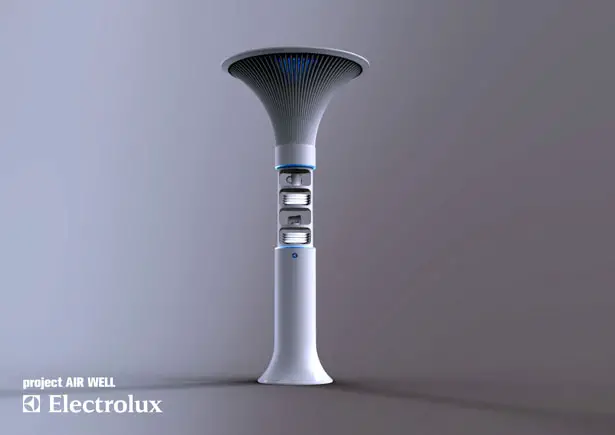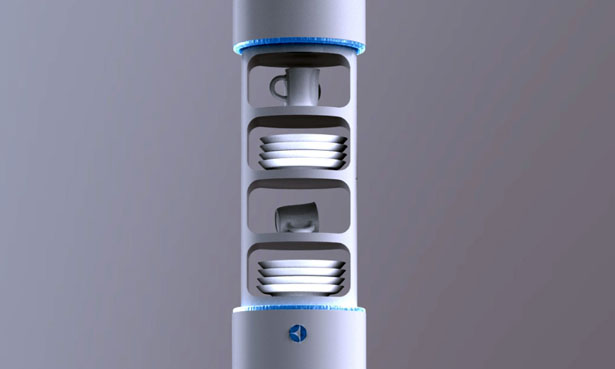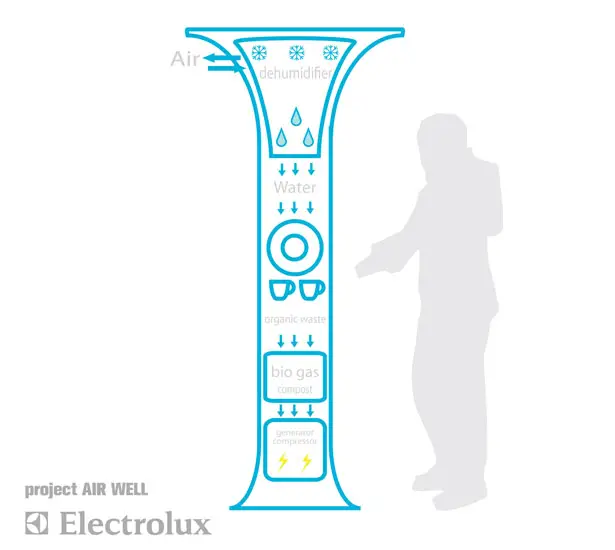 Tuvie has received "Air Well Dishwasher Concept" project from our 'Submit A Design' feature, where we welcome our readers to submit their design/concept for publication.
---