Traveling in a mega yacht is certainly a delightful experience. However, the real complexity lies in identifying the ship's layout. To help passengers stay devoid of the confusion, the Electronic Ticket concept has been introduced. It employs interactive technology that helps explain the yacht's layout as well as distribution of functional zones. It can be recycled like a subway ticket.
Designers : Bao Haimo, Piao Hailong, Liu Yuancheng, Hu Xiameng, and Qiao Song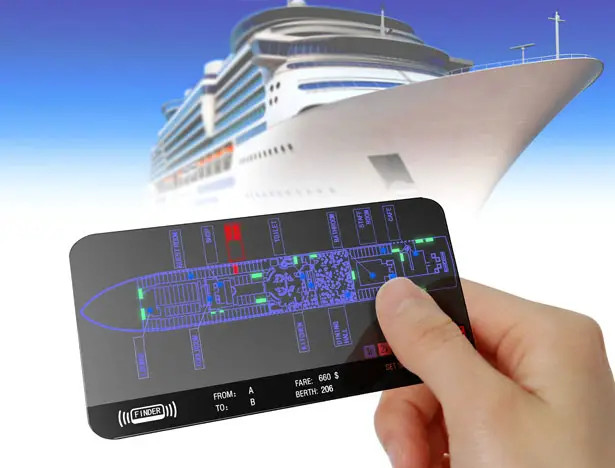 The Electronic Ticket is set with the necessary information when sold and checked while the passenger boards the yacht. The information is then cleared off after recovering the ticket and is recycled. This facility helps the ship's management to have an eye on all passengers and make certain the secure disembarkation of all. Its advanced light sensor module helps alter the screen's brightness according to the environment, enabling the commuter to read the ticket, even in the dark. The Electronic Ticket features a read urgent key, which finds its purpose especially when danger threatens, helping the passenger find an escape route. Overall, this futuristic ticketing system aims to make yacht travel comfortable and convenient.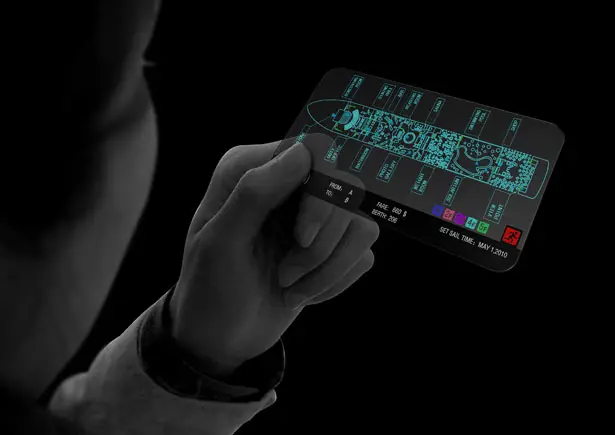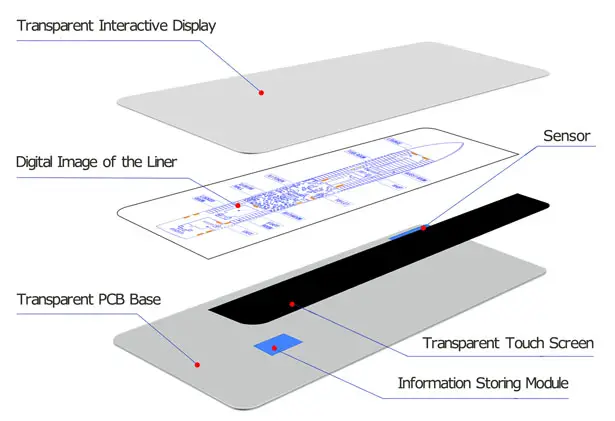 ---
Even the movement of waves can be a great inspiration for Matias Conti. This industrial designer has designed an attractive dish dryer with wave-shaped structure to help draining the water faster while holding the plates, glasses as well as spoons. He says that every line in this sexy dish dryer can change its position and size enhancing the visual dynamism. It is designed with a special shaped lip to allow you to add as many dryers as needed by only clipping one over another.
Designer : Matias Conti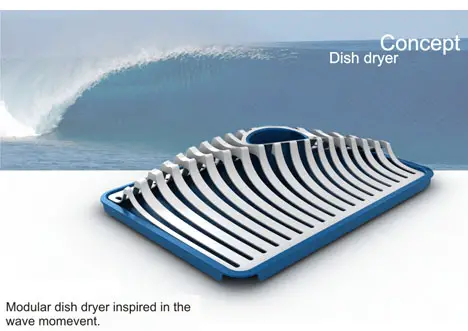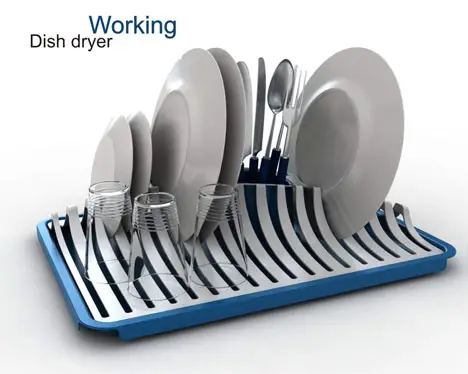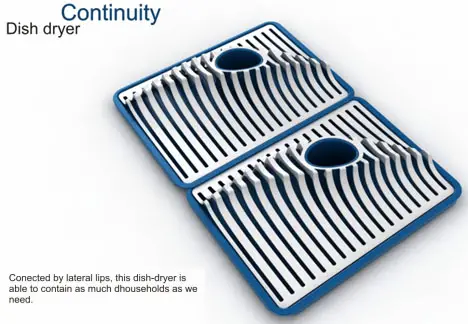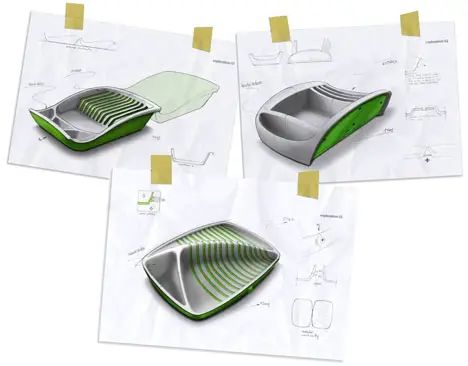 ---
ShakEnergy battery is a different type of concept battery that can be recharged by a manual operation without the need of using any kind of components. This AA sized nickel metal hydrate battery is charged through shaking it. It also can be charged through an electrical battery charger. The ShakEnergy concept battery has five components inside, rechargeable Ni-mH battery, shaft, coiled bobbin, permanent magnet and rubber shock-absorber. The capacity of the battery is about half of the usual AA size battery and the main electricity is produced by the bobbin. When the battery is shaken, the permanent magnet moves up and down through the shaft and center of the bobbin, thus produces the electricity. The rubber base absorbs the shock, as well as helps the magnet to bounce back.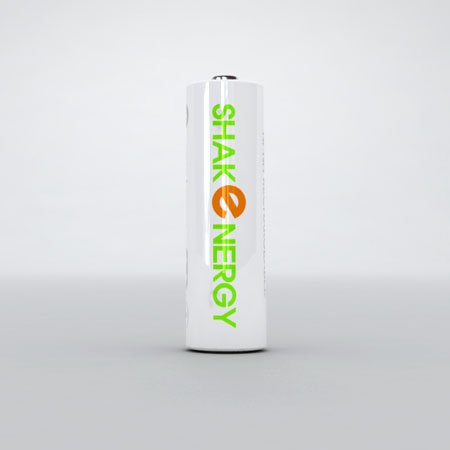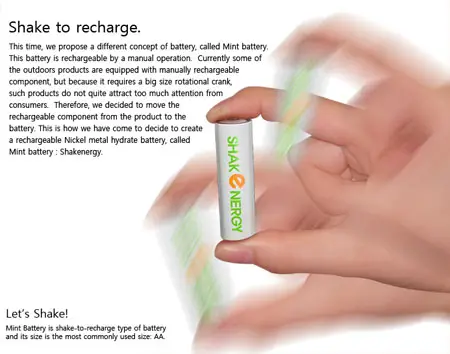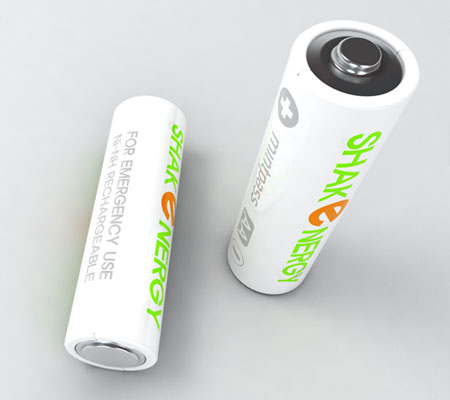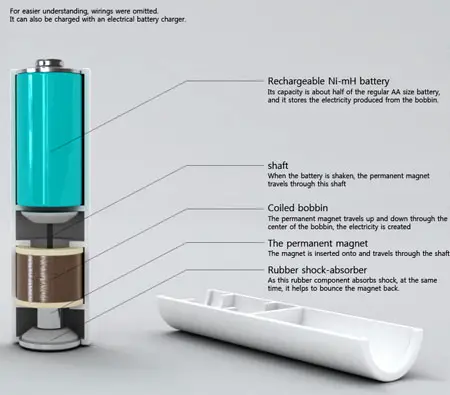 Designer : Mintpass
---