The Turkish car designer Olcay Tuncay Karabulut has this vision of a halo closed cockpit. You can read his explanations below.
I made this Formula 1 2017 concept race car to visualize what F1 cars could look like with a new halo closed cockpit. I prepare additional rules on the size of the 2017, also referring to the different structure of a new halo closed cockpit. I am sending F1 concept car draws its size. Closed cockpits have been on the agenda for some time now, and the FIA institute has already conducted substantial research in this area. This project was started largely in response to a pair of accidents where drivers were hit in the head by debris from other cars. The then Ferrari driver, Felipe Massa suffered very serious injury in 2009 after being hit by a suspension spring while Henry Surtees sadly lost his life when he was hit by a wheel and upright during an F2 race.
We've lost track of how many times we've heard that and how many rule changes we've been through to make it happen. That being said, 2017's rules and the next year changes are admittedly radical, with cars to have more downforce than ever. One change that has been approved is for the tires to be slightly narrower than first proposed, because of concerns that the higher drag produced by the original concept offsetting all aerodynamic gains. So the idea now is for the tires to be 300 mm wide at the front and 400mm wide at the rear. Current tires are 245 mm wide at the front and 325mm wider at the rear.
Designer : Olcay Tuncay Karabulut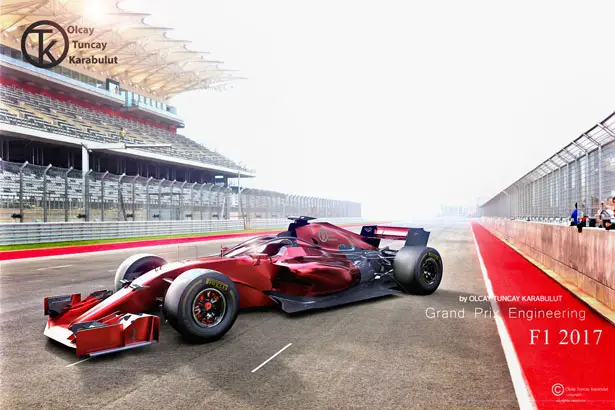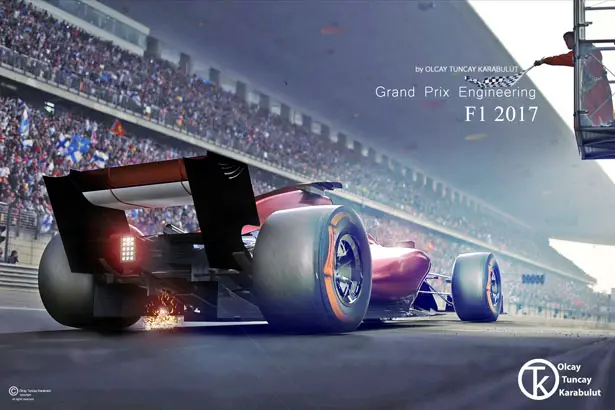 Tuvie has received this project from our 'Submit A Design' feature, where we welcome our readers to submit their design/concept for publication.
---
Blue Diversion Toilet has been designed as part of the "Reinvent the Toilet Challenge" sponsored by Bill and Melinda Gates Foundation. There are more than 2.5 billion people worldwide that still have to use unsafe toilets or defecate in the open, this lack of adequate sanitation can cause severe diarrhea and end up kills more than 1.5 million people each year. This problem is also a major threat to our environment. The brief of the challenge was to design sustainable and affordable sanitation services for urban slum neighborhoods in low-income countries, a toilet that covers all resources and operates grid-free where the total cost won't exceed $0.05/person/day.
This concept toilet is an innovative sanitation system that is eco-friendly with strong financial and social benefits. The design is appealing and of course, it is affordable and great solution for washers as well as wipers. Each unit has been designed for industrialized manufacturing, providing sustainable sanitation value chain with zero discharge. It will become the center piece of market-based approach to sanitation, it would attract many profit-seeking entrepreneurs.
Designer : EOOS and Eawag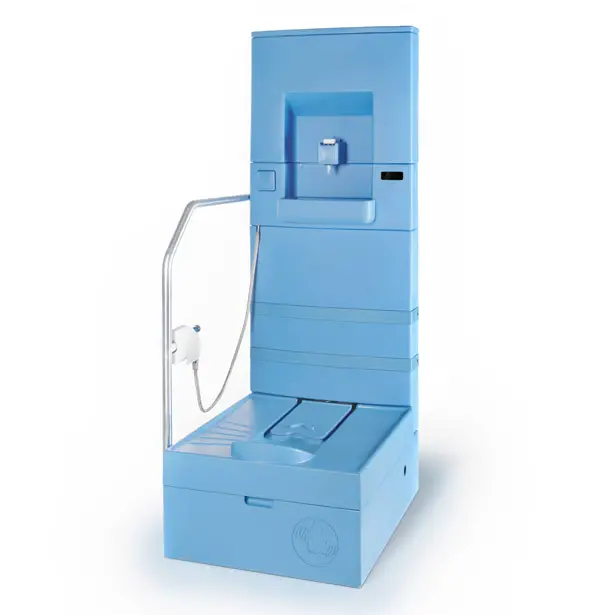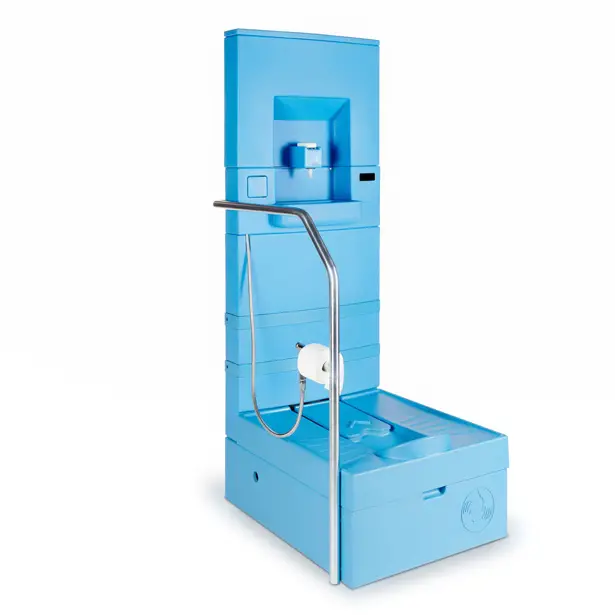 The main system of this sanitation service is Blue Diversion Toilet. It works by separating undiluted urine, feces, and used flush-and-wash water. By separating these streams at source, enabling efficient resource recovery. All used water is treated in a multi-barrier treatment system and reused on-site. All urine and feces are recovered off-site at a community scale Resource Recovery Plant (RRP) where fertilizers are produced.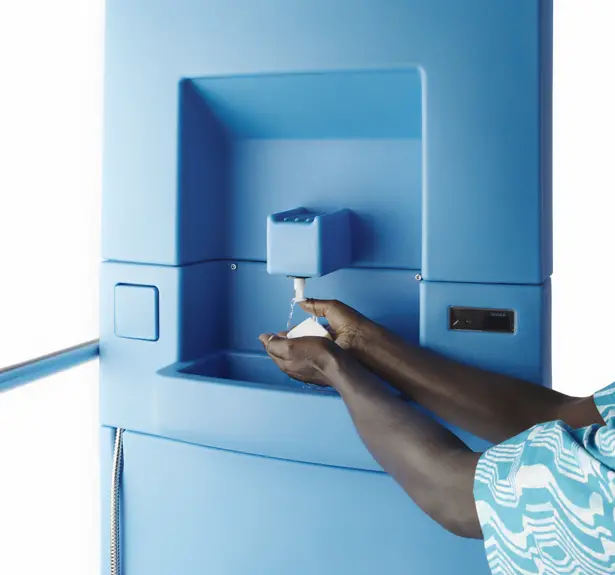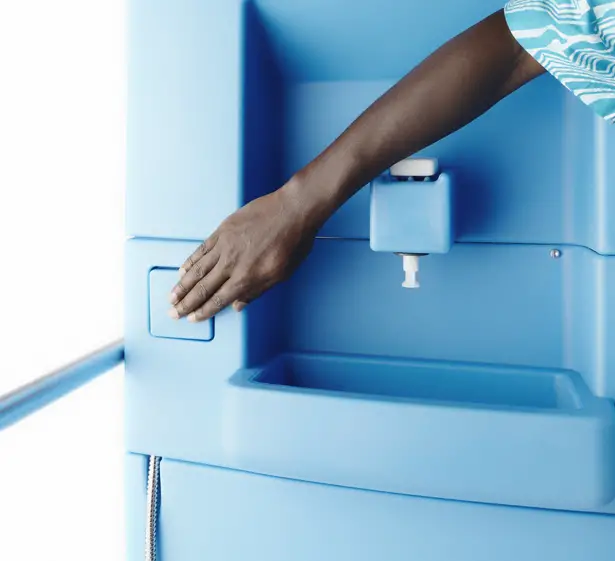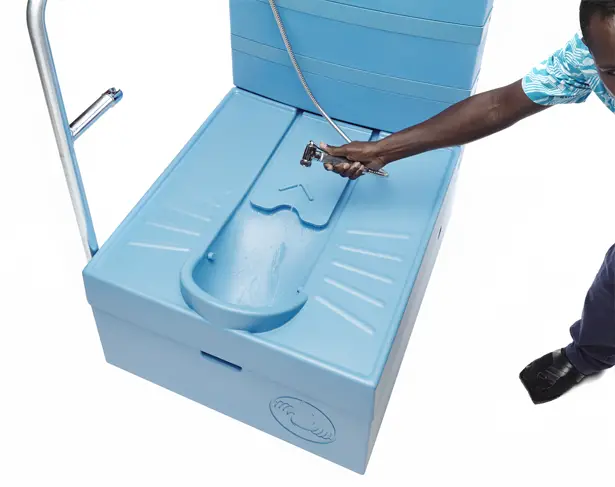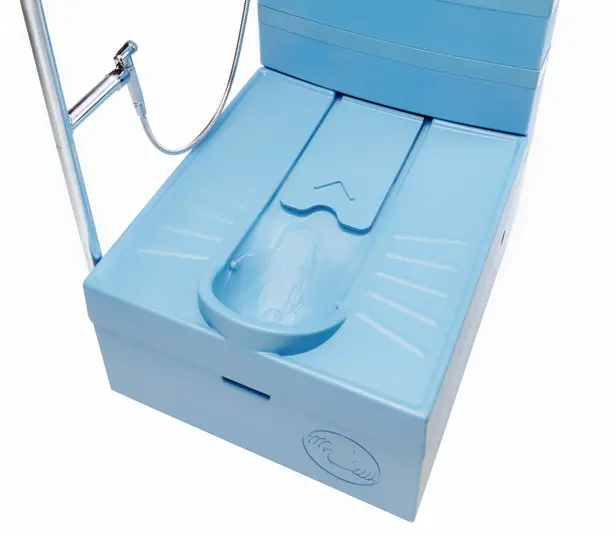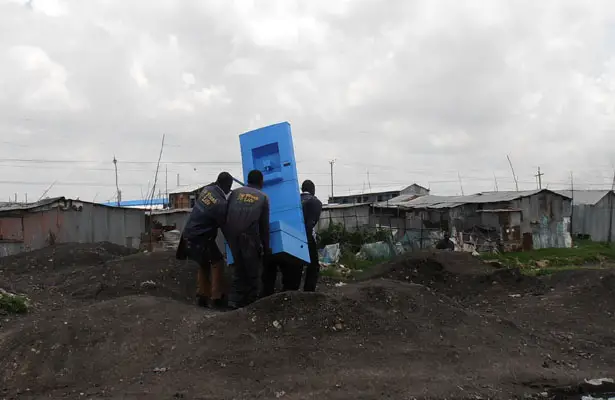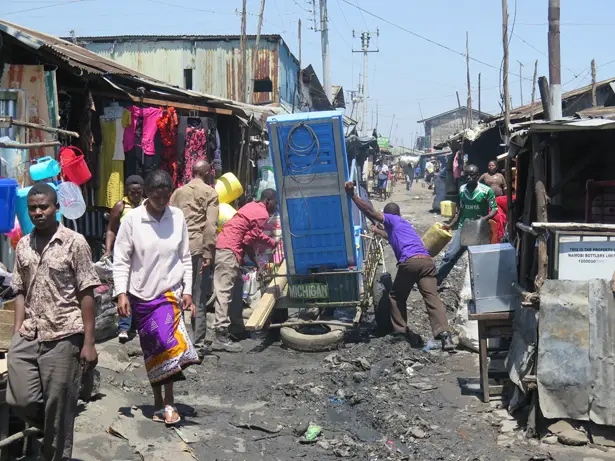 ---
Motivity 400C is a future car concept which is the latest creation of Nissan with brilliant visor and stunning functional features. This concept uses maglev's engine system that has made it even powerful along with every tire that allows great control, functionality and style. The triangle shaped bode of this car reduces drag of air, therefore, this car provides superior acceleration and is able to save more power. Steering wheel of this design has been kept traditional so that the user can enjoy driving the car without any problem associated with unusual and newly designed wheels.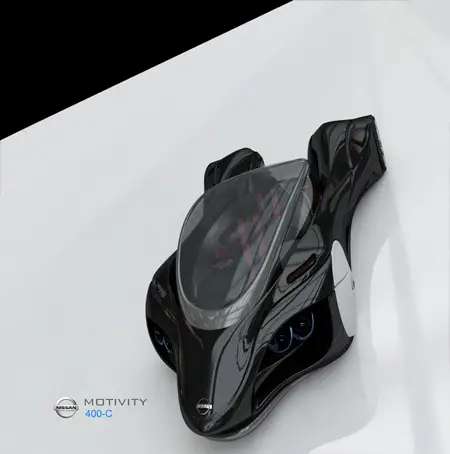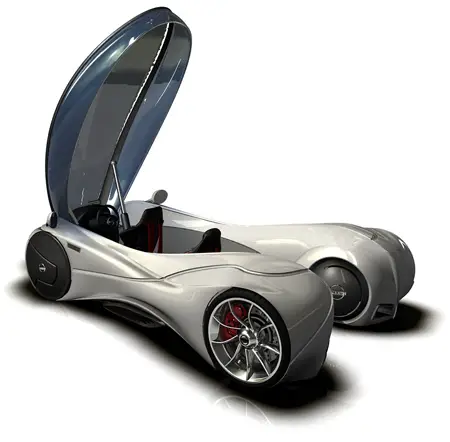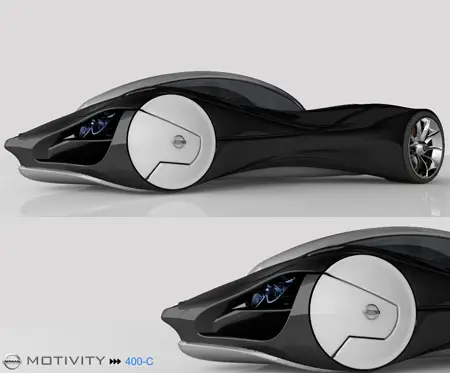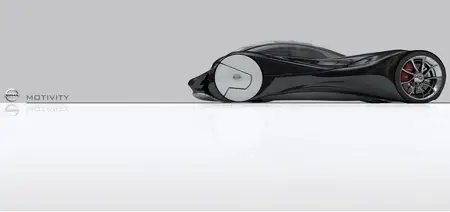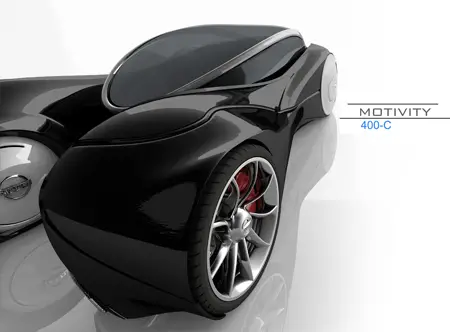 Designer : Tryi Yeh
---