Despite of the latest technological advancement in almost every sector of everyday life, people are still using the traditional pens to write down a letter, a note, to sketch and to draw something, etc. The Helix concept is driven by focusing on the key use of a pen and combining it with an innovative and practical functionality. Moreover, to reflect the pen owner's identity was another point of the design process. Helix means twist-shape form, which is very much elaborated with the design of the product. The design of this concept is modern, simple and straightforward, and the color combination and the digital watch reinforced the modern image.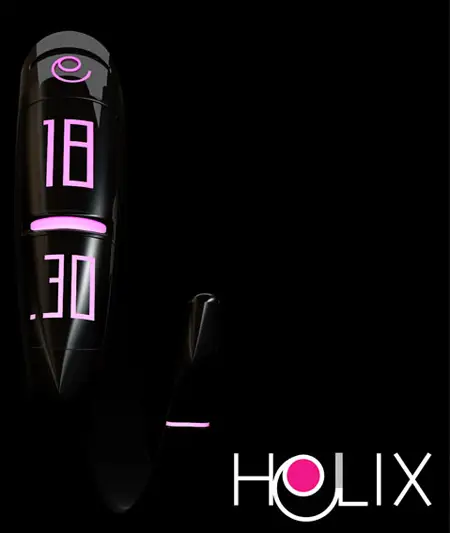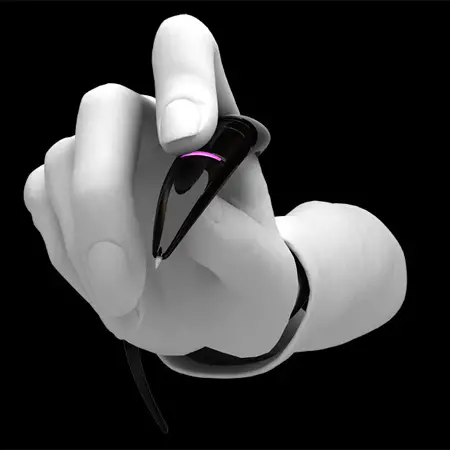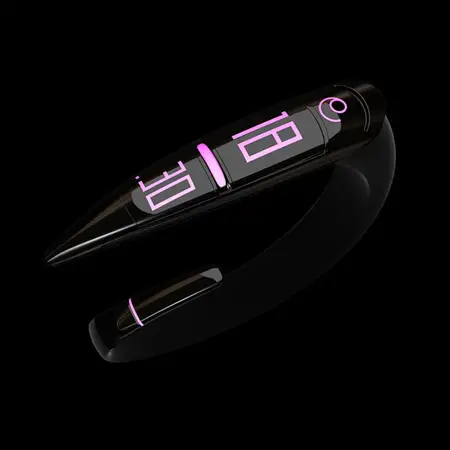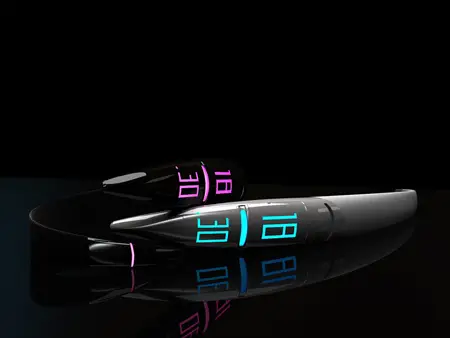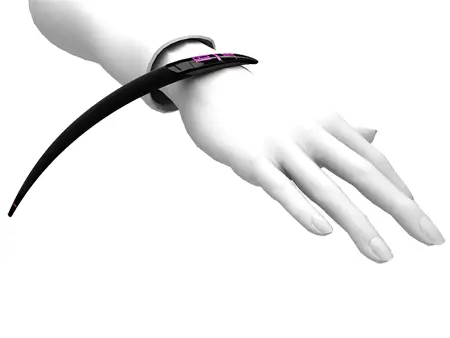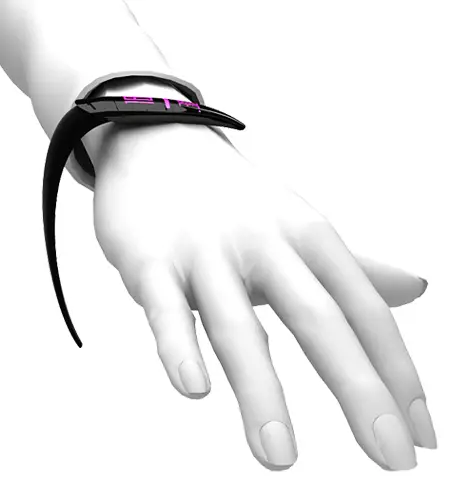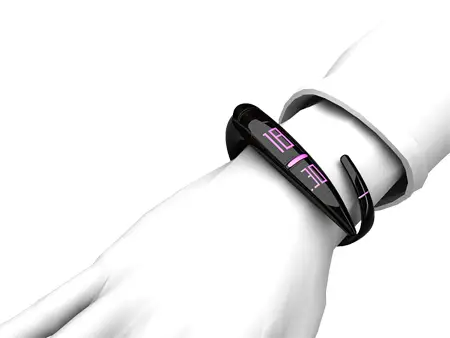 Designer : Raka Gemma
---
"SieMatic S1 Kitchen" is going to give you a breathtaking and astonishing kitchen design that can automatically bring creativity in your cooking masterpieces. It will be so exciting and superb to see everything in its place in your kitchen. Storage in this kitchen is so amazing that you can store stacks of utensils and other equipments. All the drawers and cupboards include handles effortlessly incorporated into the front. Your kitchen will look special because of the Smartboard and Kitchen's entertainment system including flat screen TV and a hi-fi central system. The lighting feature will highlight each and every corner. SieMatic S1 Kitchen will surely brighten your kitchen's future.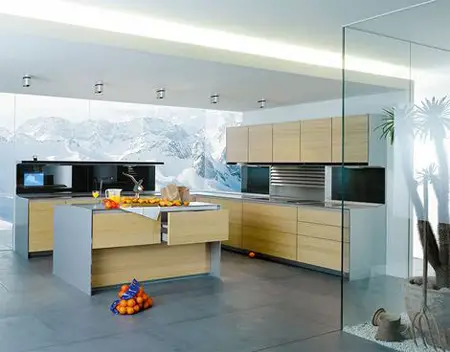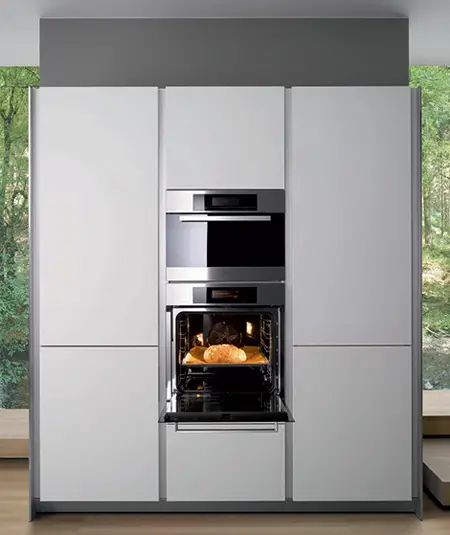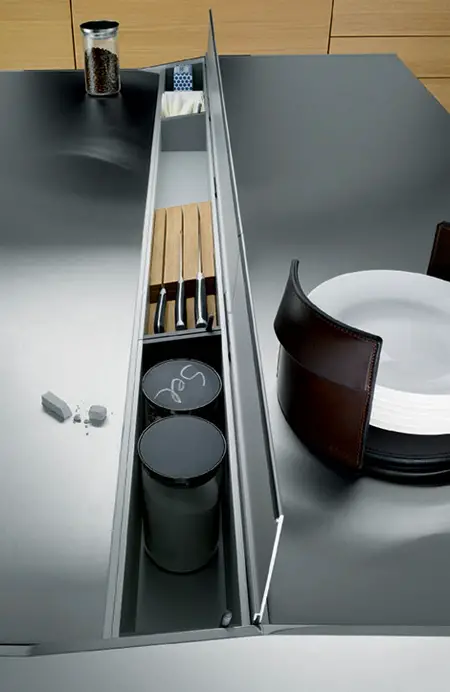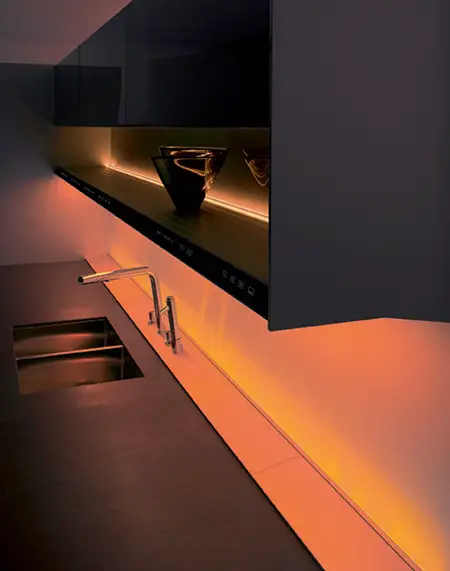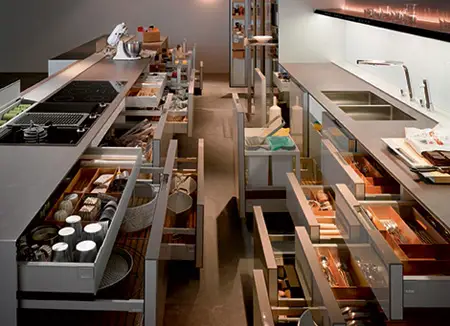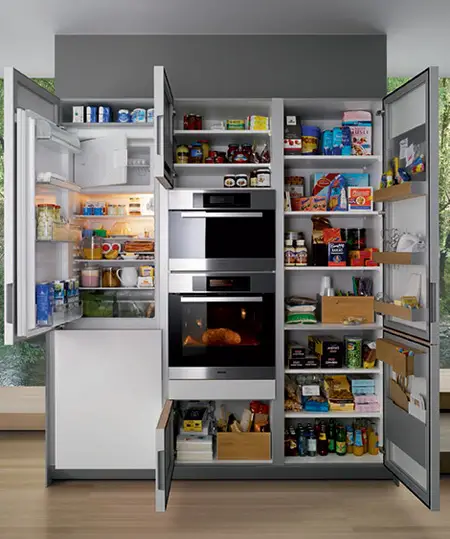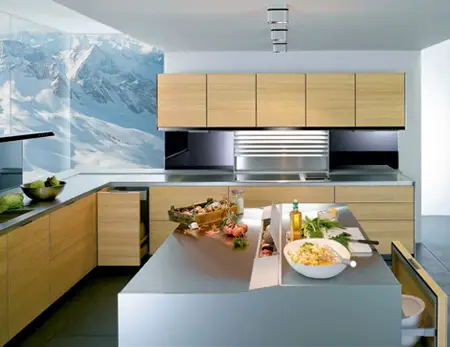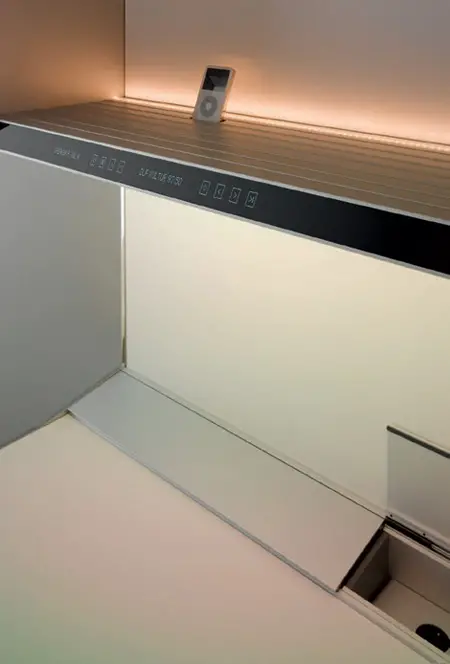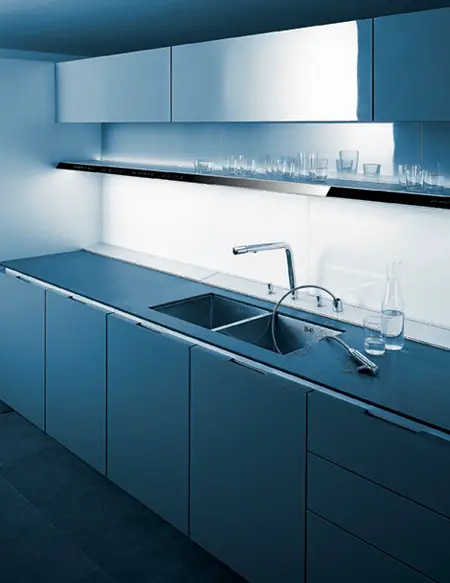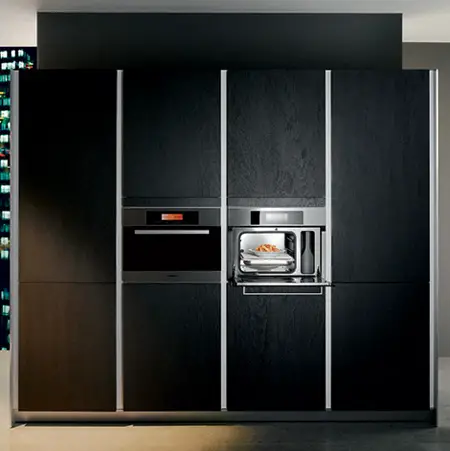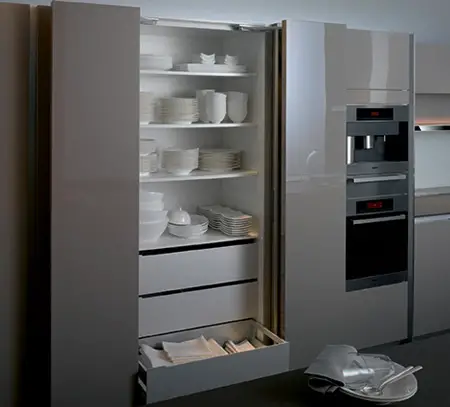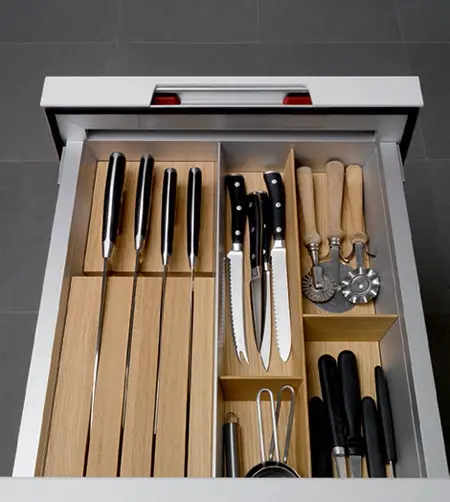 Designer: Siematic via HomeDosh via TrenDir
---
A conceptual smart watch has been designed for diabetics patients based on many inputs from an online discussion at a well known forum. Sugar Glucose Watch is a smart watch that monitors your heart rate and steps taken, it alerts you when your glucose levels are approaching lower limits. This flexible and stylish device has been designed for people who suffer from type 1 and type 2 diabetes, you can read from the screen our glucose levels through easy to read trend graph.
Unlike traditional blood glucose meters that only display a snapshot of your glucose levels, this wrist watch displays your real-time glucose meter level (CGM) as it changes over time. It would be easy to track your movements, where have you been, where you going, and how much your glucose levels are affected by your activities and food consumption. You can also take advantage of its Bluetooth technology to connect it with your smartphone, it allows you to control your music from your wrist.
Designer : Bolt Group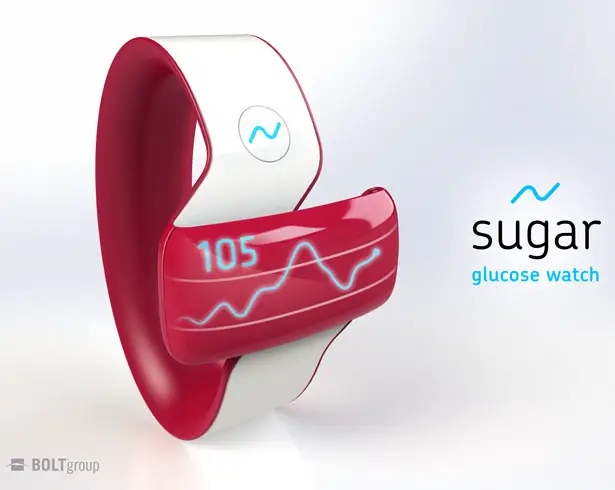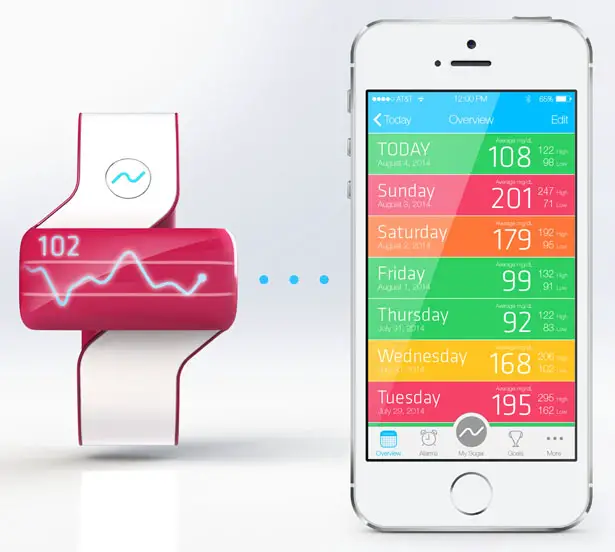 This set of devices consists of 2 components: Sugar Glucose Sensor that reads your glucose level through your skin and Sugar Glucose Watch that provides you with information. You need to attach the sensor on your hip so that it is able to detect every steps you take, it sends reading continuously to your glucose watch through wireless radio frequency. In this way, you are in control of your blood sugar levels, you can recognize how your body responds to your activities or any food that you eat.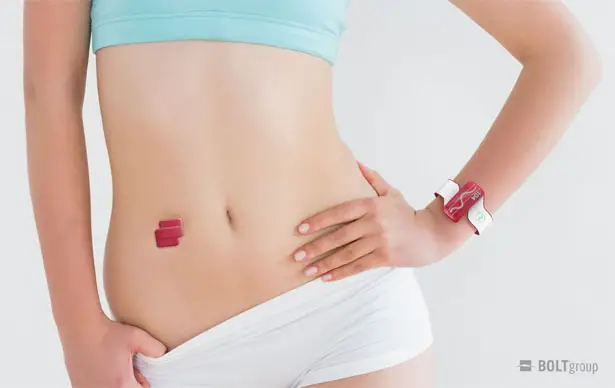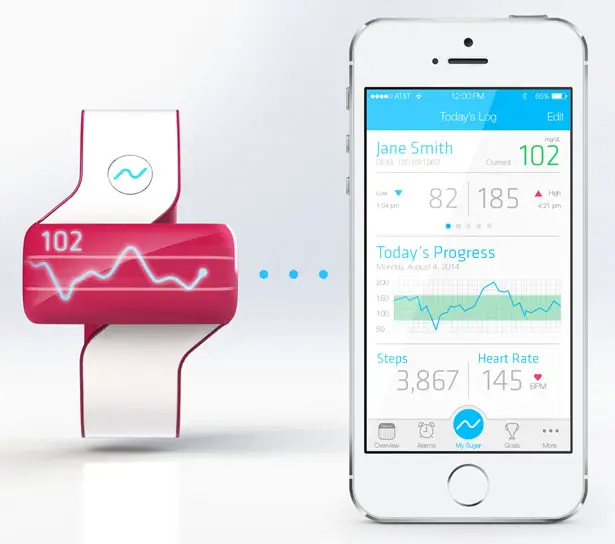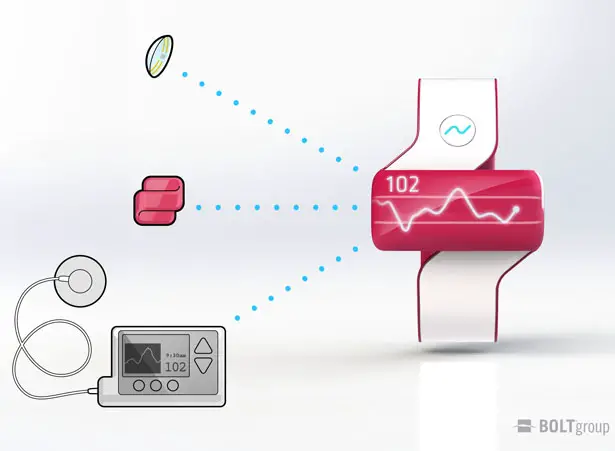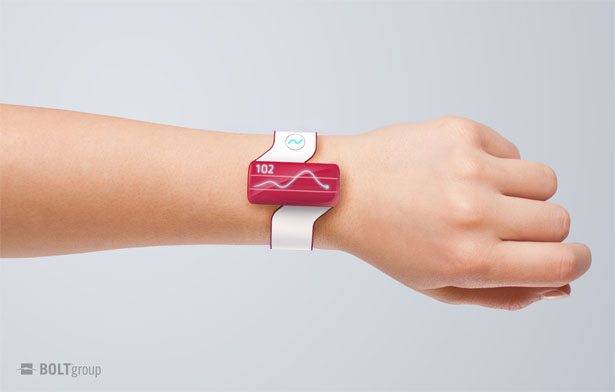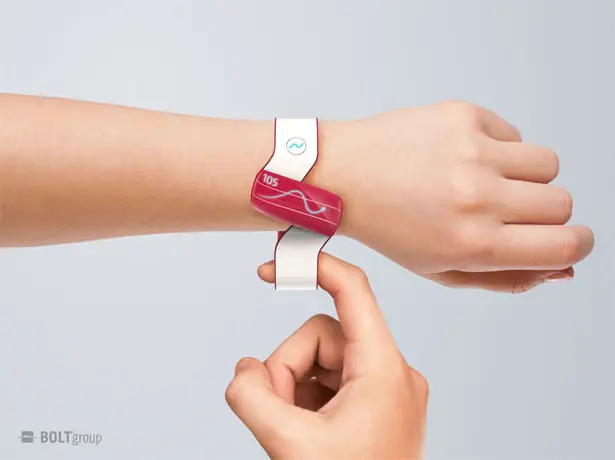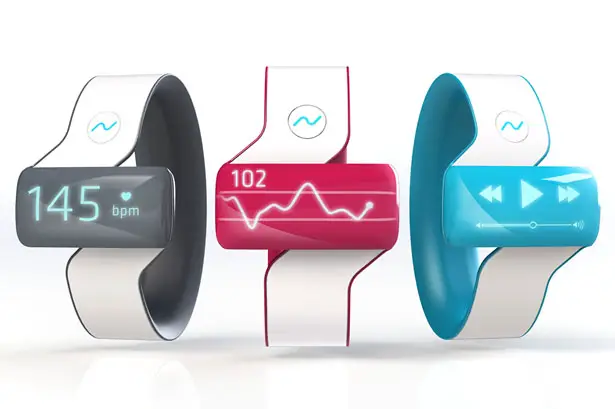 ---