TEA thermos has been designed for those who get annoyed by under or over steeping their tea. It brings an element of utility, accessibility, and easiness to enjoying tea, by simply clipping on your tea bag, setting your desired steep time. If you are a tea lover, you know that proper steeping time is important to make sure your tea is infused to its proper length without destroying the taste and its flavor. When the time is about to expire, the spool and chain work to retract your tea bag slowly in that amount of time, no splashes. It's just a simple way to get perfect tea without the worry!
Designer : Eddie Gandelman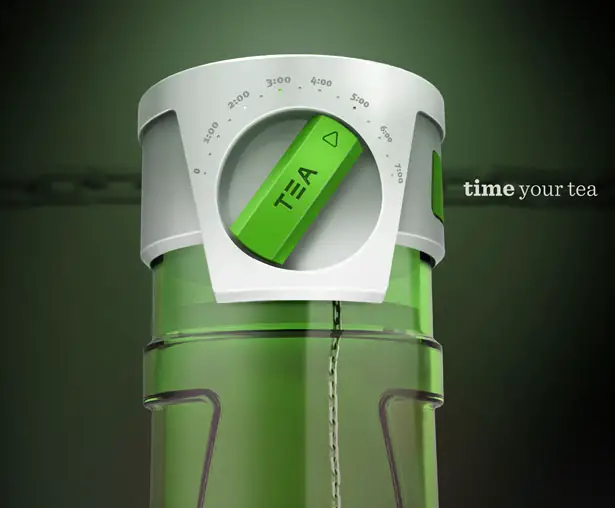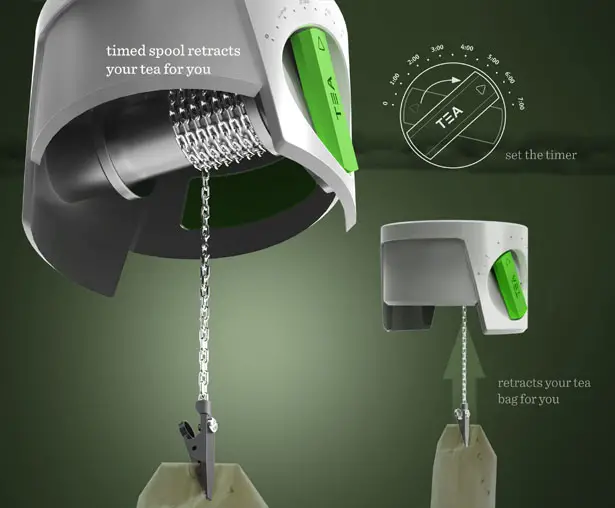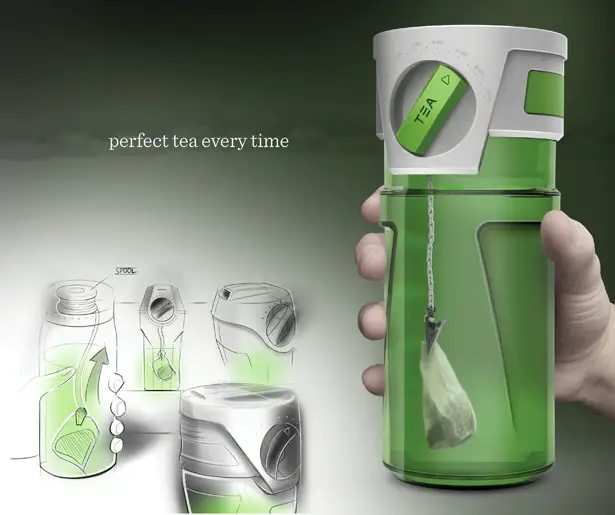 Tuvie has received "Tea Thermos by Eddie Gandelman" from our 'Submit A Design' feature, where we welcome our readers to submit their design/concept for publication.
---
When all major electronic manufacturers try to design and develop new type of screens which are flexible and super thin, a research team from Hasselt University has come up with innovative flexible device called Paddle. This team has done extensive research to bring you a step further to a futuristic device with compact mechanism inspired by 3D puzzles. It is so flexible that you can easily transform from a small phone to a game controller or a tablet. Inspired by Rubik's magic puzzle, this device has been designed by keeping the similar engineering principles in mind, allowing you to switch from one shape to completely different one in only simple steps. It's like having a smartphone, tablet, game device in one, without having to carry big and heavy gadget.
Paddle can be used as a compact phone, make a phone call by browsing your contacts, or when you need to read an e-book or bigger screen, simply fold it out for larger surface. Prefer to wear it as wristband? Yes, you can do so as well. It's a comfortable device for wide variety of tasks.
Designer : Hasselt University Researchers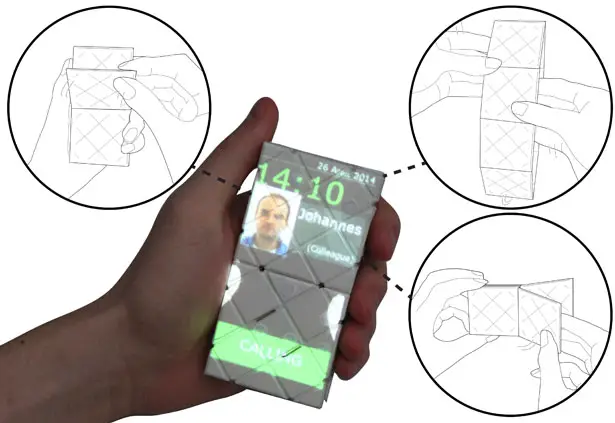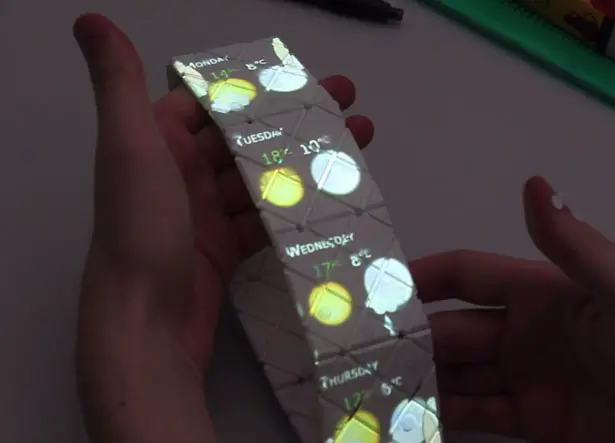 Paddle shape-shifting smartphone's topology is tracked with an optical tracking system along with a projector for visual output. It's impractical, yes, but hopefully in the next 5 to 10 years of development, it would be possible to manufacture an entirely self-contained unit with built-in tiny integrated displays. All these displays can be integrated seamlessly into the design with special wires which might also replace fish wires used for the hinges of Paddle.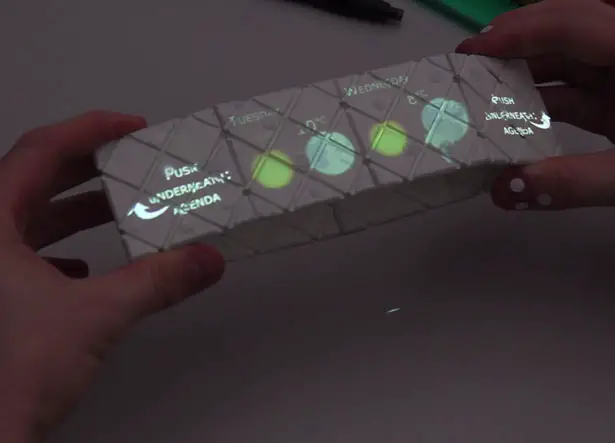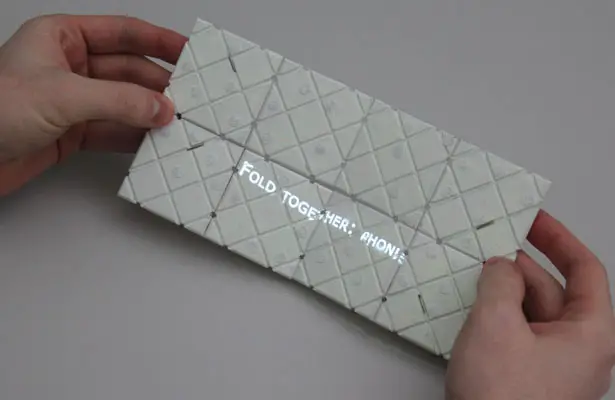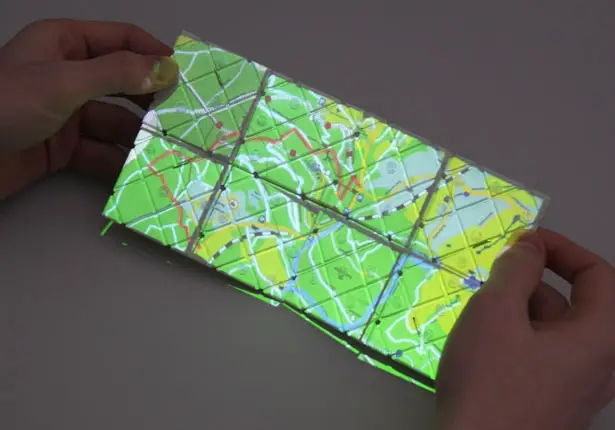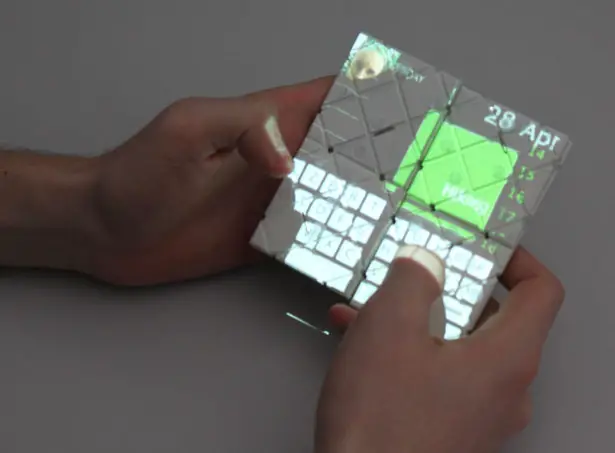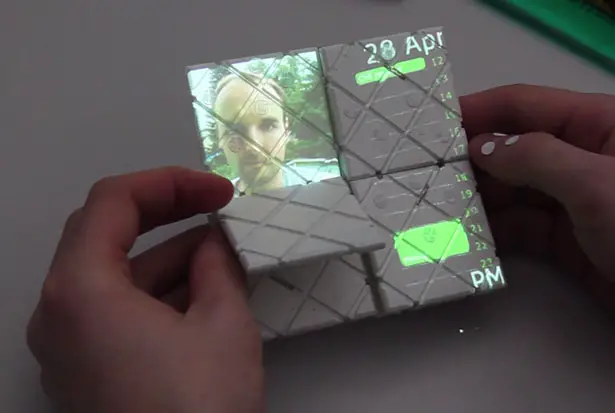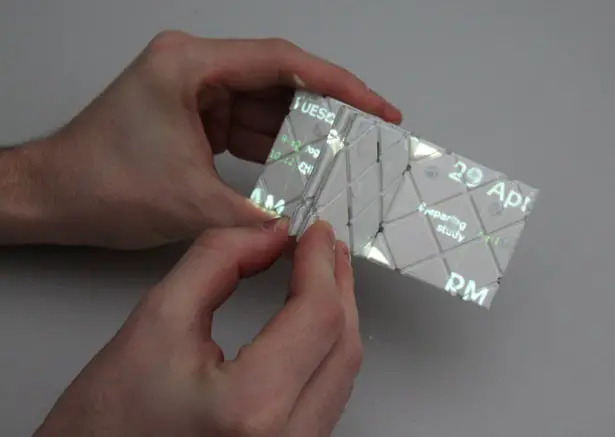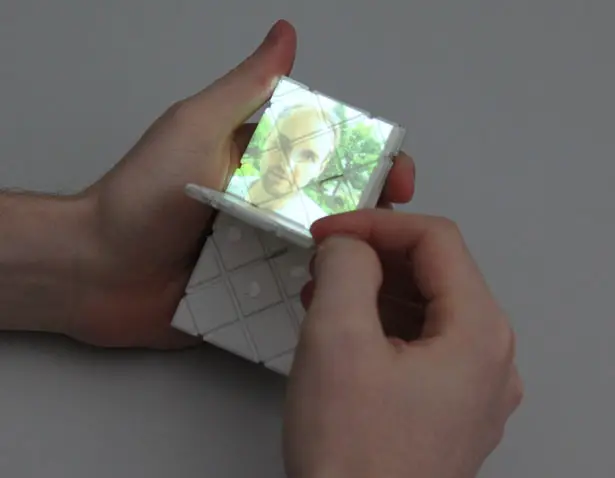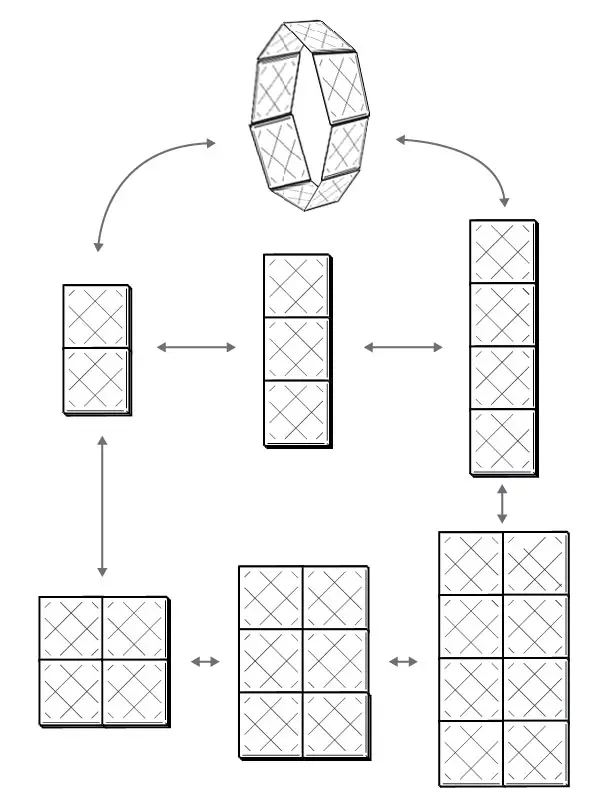 We really love the flexibility, you can transform Paddle into a clamshell phone, you know, old-school flip phone, or a ring to browse and scroll through a list of agenda, or a tablet to watch a movie. Any physical controls will be replaced with touch interactions for every application but hopefully this futuristic device also offers a sense of physical qualities like real world controls.
Thank you to Raf Ramakers that provide us with all this information, we believe Paddle smartphone could be our next generation smart device. Currently, the research team is planning to investigate deeper to develop a system that assists in training user's muscle memory to do Paddle's transformation fast, because obviously people don't like to do any transformation when the interaction with that form is only done for few seconds.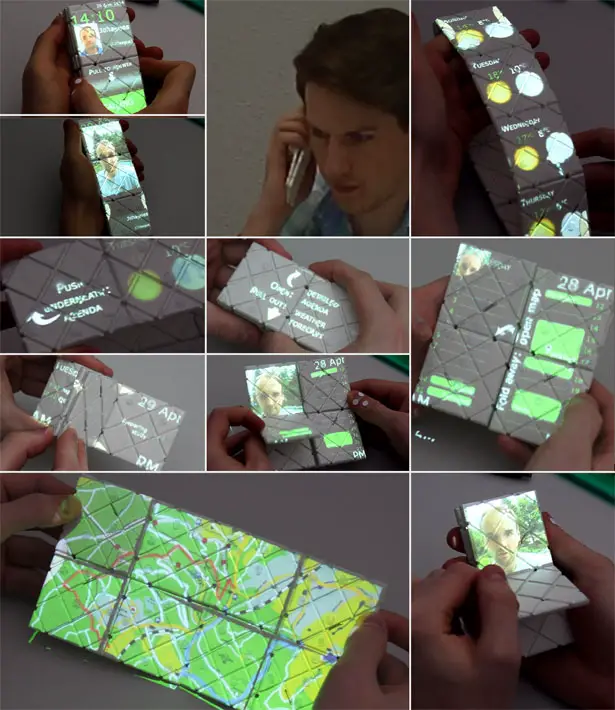 ---
While packing bags for that holiday, the camera does occupy considerable part of the luggage. Not any more! With GPS MAPSHOTS a modern marvel with which one can capture pictures just at the touch of a button. This gadget is GPS system, a digital camera and a post card all combined into one. It combines the best of both satellite and computer technologies to keep you up-to-date and also on the other side acts as a guide with that GPS being on. The best part being it can be wrapped around your wrist just like any bracelet and with various vibrant colors to choose from, it sure looks cool.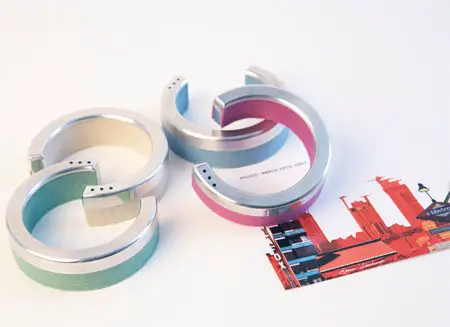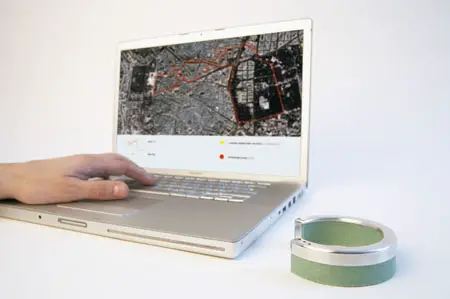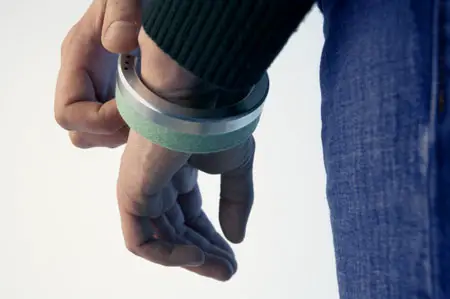 via GizmoWatch
---