Smart Forjeremy is the result when a fashion designer asked to design a car. Jeremy Scott, an LA-based fashion designer, has come up with unique, distinctive wings motif to represent the sense of freedom and weightlessness. Jeremy is famous for creating pop costumes for singers like Katy Perry and Rihanna, so you can tell the style is pretty eccentric and playful. Inside, you'll find futuristic panel in white, perfectly balance the neon pink wings. Well, it's definitely a fresh look, the first car brand that let a fashion designer make changes to the body, but honestly, neon pink wings are not what I call futuristic and stylish. Hopefully in the future Smart won't ask Lady Gaga to design her Smart ForTwo.
Designer : Jeremy Scott for Smart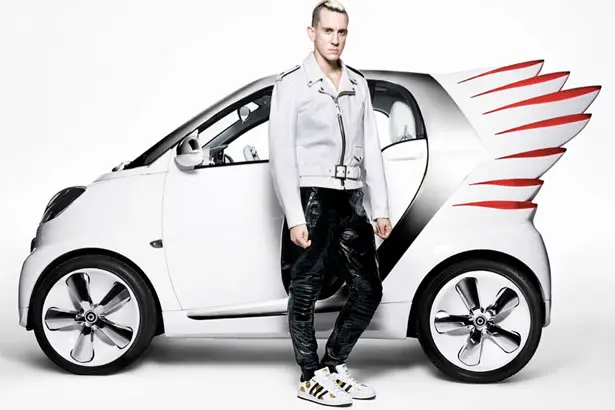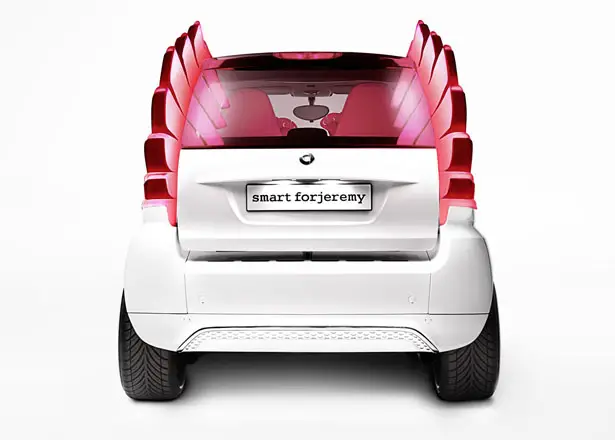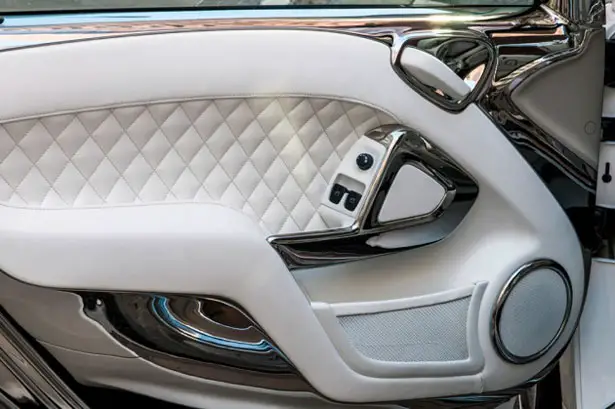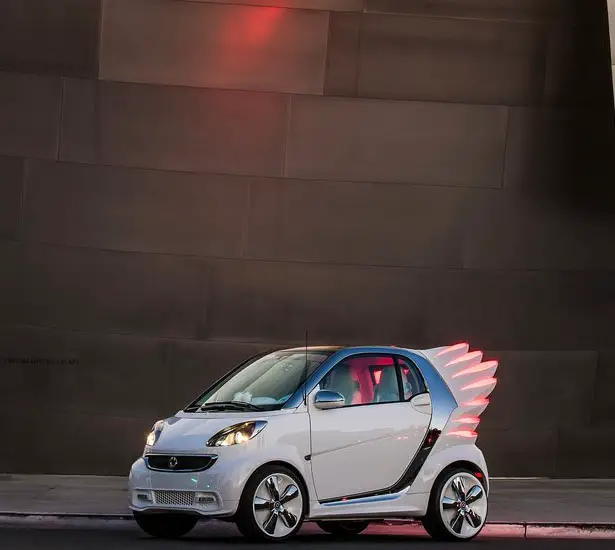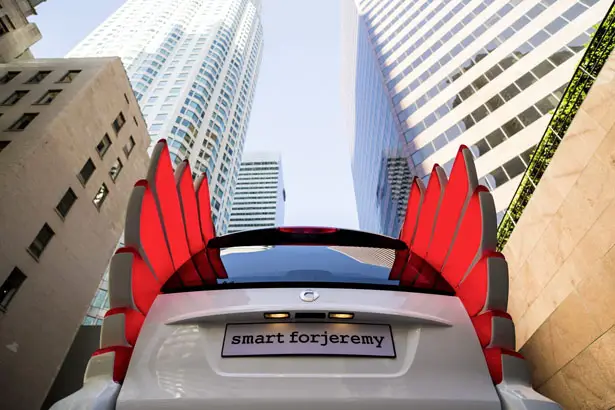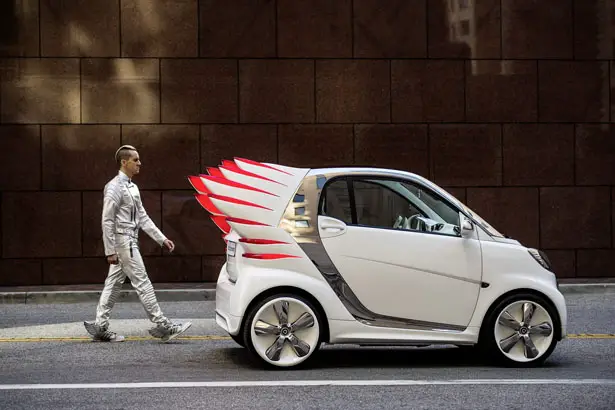 ---
With innovative size and shape being designed for music players, Sony Rolly is one refreshing design. Design wise it is of the shape of a cylinder, which comes with 1 GB internal flash memory. It also has Bluetooth connectivity for receiving and streaming music. It also has a USB connection for transferring music and charging the batteries. The audio format supported being MP3, ATRAC and AAC up to 330 kbps.
The battery used is the rechargeable 3.7V, which has a battery life of 5 hours for music playback, while the same gives 4.5 hours on Bluetooth connection. It has dimensions 104 x 65 x 65 and weighs about 300 grams. With a price tag of $360, it sure leaves one hole in the pocket.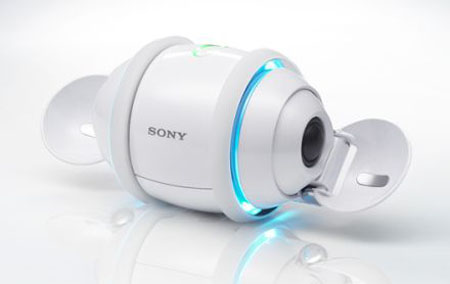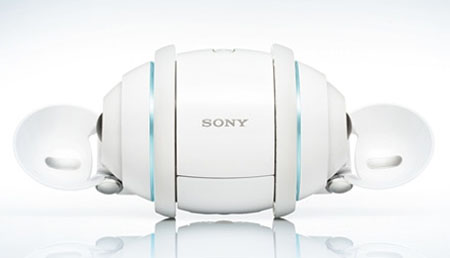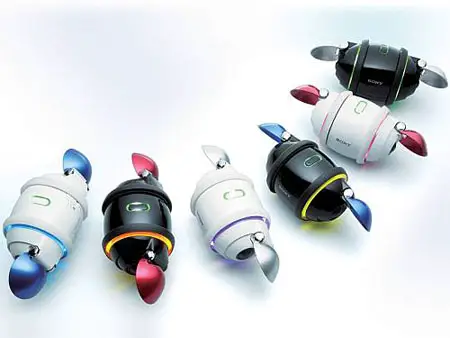 ---
Technology can allow us to re-interpret or re-experience the world around us. The Synaesynth project by Melbourne-based designer Daniel Kerris converts color into musical sound. The system comprises a combination of hardware and software that allows the user to explore the imagined musical properties of color within the world around them, their favorite painting, or even their own face.
The Synaesynth experiments loosely with the idea of "porting" one sense into another, but does so in a constricted way – conforming to musical theory in order to generate pleasurable harmonies. The rules that dictate how the output is constricted can be manipulated through function buttons that alter the pitch, scale and instrument used. Additionally, there are play and record buttons which allow the user to capture and loop keystroke patterns as well as a freezeframe button that captures and holds a given frame of video so the user can lock-in a palette of their choosing. The device runs using an Arduino microcontroller interacting with a Processing app via USB cable. It takes a 5v power supply.
The designer has described the device as being "…a kind of playable wind chime, except that the wind has been replaced with colors."
Designer : Daniel Kerris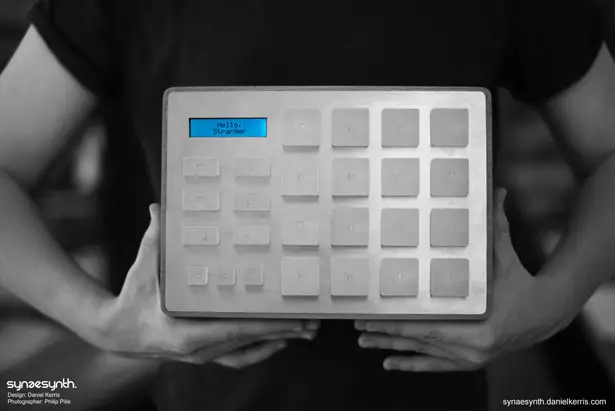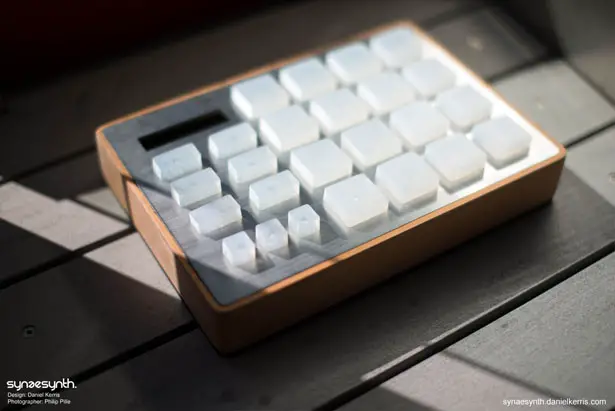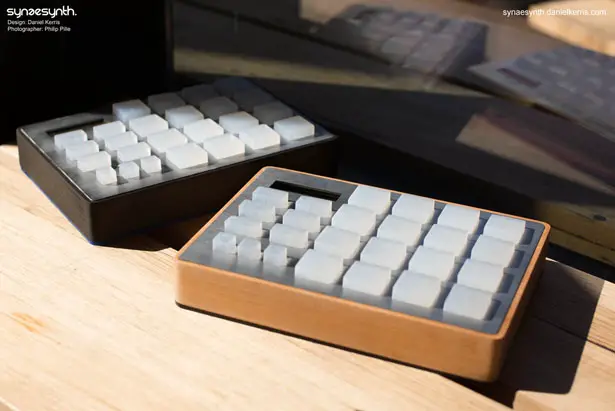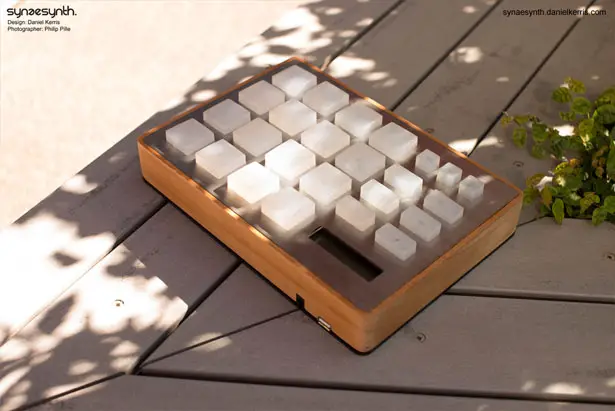 Tuvie has received Synaesynth Project from our 'Submit A Design' feature, where we welcome our readers to submit their design/concept for publication.
---