Mindsailors have come up with their unique and exciting flash drive which is being adored by most of the users. This is a simple yet stylish device that is portable to carry wherever you go. It is available in a silvery gray color teamed with a polished and shining look. This is a slide open tool that can be inserted in the machines easily and perfect to fulfill all requirements of the users. The design has a masculine touch in it wherein the user interface is really enhanced. The design of the new flash drive has received acknowledgement for its looks and utility from IF product design Award 2009.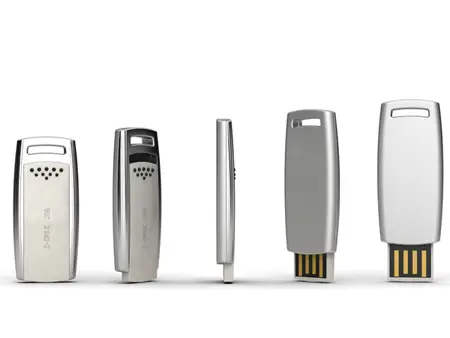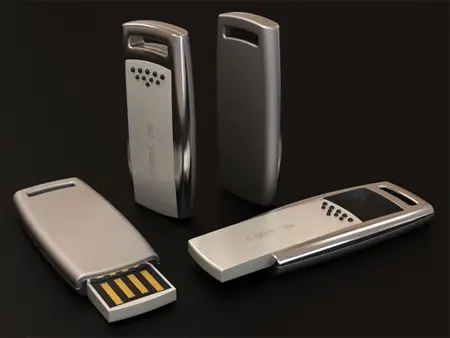 From the website:
Z-Drive takes the traditional USB flash drive design to the next level by combining technology with fashion. The model makes a strong and determined statement of prestige featuring a powerful masculine yet delicate design.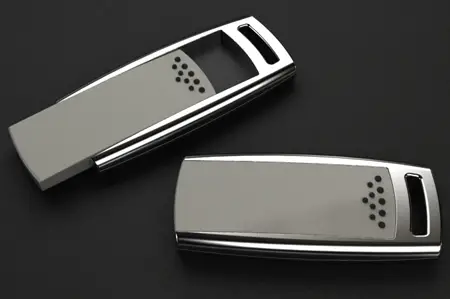 Designer : MindSailors
---
Tron: Legacy is futuristic and cool, visually stunning with jaw-dropping visual effects that even when there are some visual flaws, no body cares. Tron is cool, period.
Monster Tron Light Disc Audio Dock design was inspired by the iconic disc from Disney's epic movie, Tron:Legacy. It features futuristic style and high-definition sound. Utilizing specially designed Tron app for iPhone/iPod, the soothing soft blue color lighting rings will come to live and follow the rhythm of your favorite music. Designed by Disney, this audio dock is more than just media player device, it's a combination of technology and art that brings the world of Tron into your home. If you are a Tron's fan, this gadget is perfect for you. Welcome to the Grid. [Buy It Here]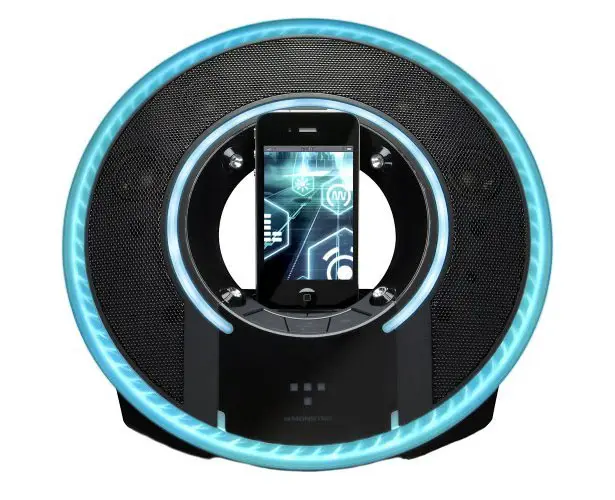 When you purchase this gorgeous device, you'll be presented with sleek and impressive packaging. Open the box, you'll see the dock protected by several plastic sheaths to prevent scratches. The look and feel of Monster Tron Light Disc Audio Dock is pretty amazing, and no, it doesn't look like those cheap plastic iPhone docks. You really should download Tron app as the lighting effects are integrated with the app, but you can also prefer to keep the lights on at all times, in fact, when you do this, it will enhance the overall look. There's Tron symbol at the bottom of the dock and will light up in white when you press the light effect button from remote control.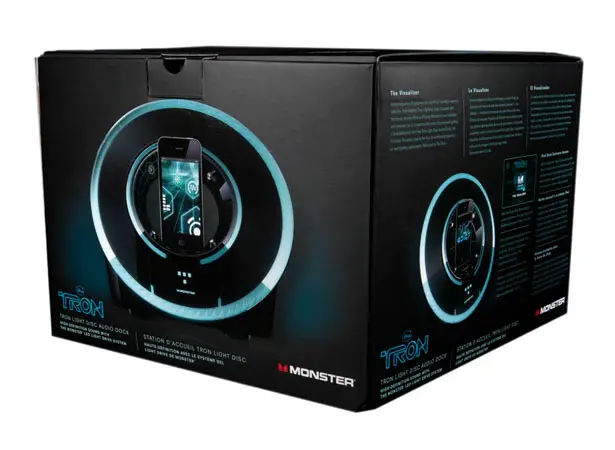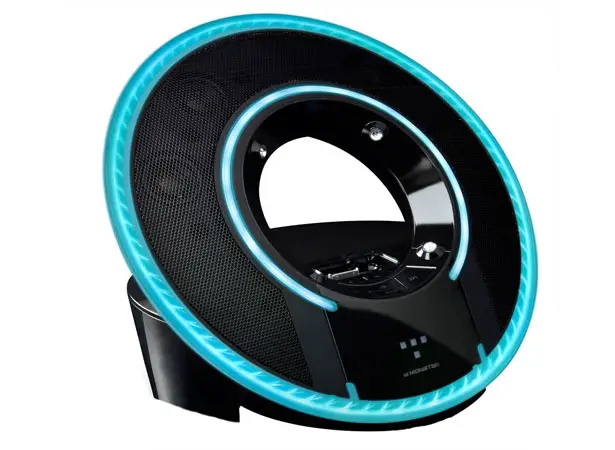 Enough about the design, what about the sound? Well, it's pretty impressive, it might deliver the sound quality more than you'd expected. Remember, Disney has collaborated Monster Cable, the world's leading manufacturer of high performance cables for audio/video components. Clear, sharp, and powerful but not too heavy. The bass is pretty impressive considering a product of this size.
Are you a Tron fan? Come on spoil your inner geek and ears. Monster Tron Light Disc Audio Dock will put a big grind on your face, I mean not only for Tron fans but also music lovers. [Buy It Here]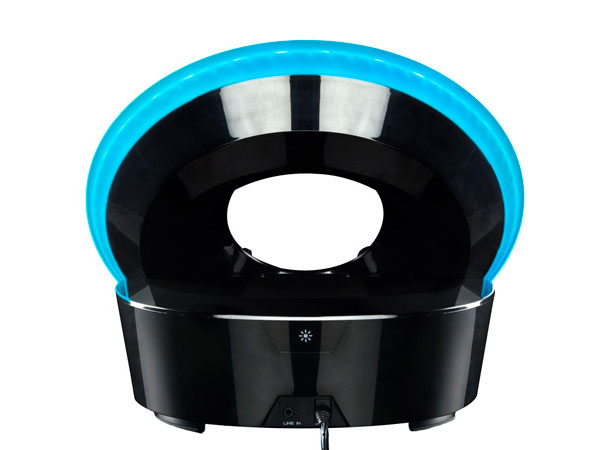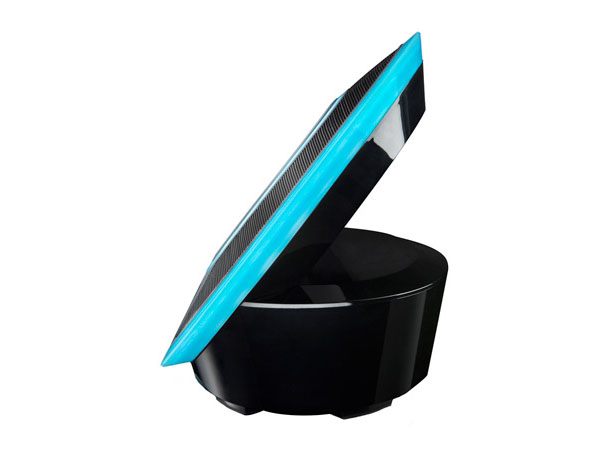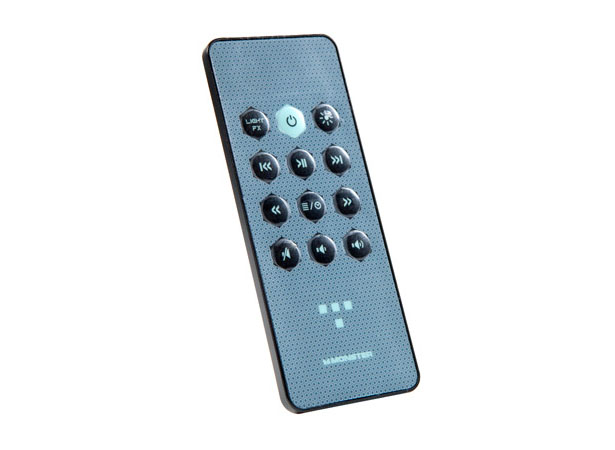 ---
Soft to the touch, OPPO N1 Smartphone body is made with smooth, delicate ceramic-like elegance. It's been designed to keep your beautiful smartphone free of fingerprints. One special feature of this phone is its rotating camera, once again OPPO offers new possibilities in smartphone photography. The company claims that this phone currently is world's fastest starting camera in the market, it takes just 0.6 seconds to get ready to shoot. The rotating camera is constructed from 67 different components with 206-degree rotation that will firmly lock in position at any angle while you frame the shot. Since this phone share the same camera for both front and back, you can be sure your front facing shots will be as high quality as your back facing shots.
This phone has been designed with a beautiful dual line philosophy, you can see the entire device is combined with 2 finely cut chamfers, visible from every angle, these chamfers run through the sides of device's sleek and minimalist design.
Designer : OPPO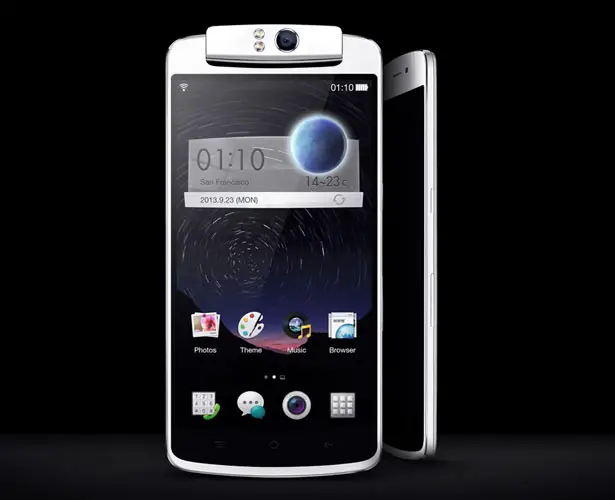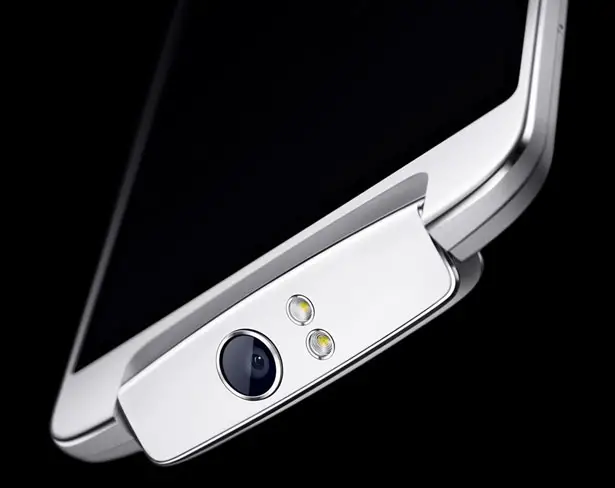 OPPO N1 Smartphone features 5.9-inch full HD screen, yes it's pretty large but the screen is incredibly clear and sharp, you would also love the ultra sensitive multi-touch panel from your fingertips, 1.7 GHz qualcomm snapdragon 600 quad core, 13 MP lens, LED flash, cyanogenmod operating system, bluetooth, Wi-Fi, and 16/32GB internal storage.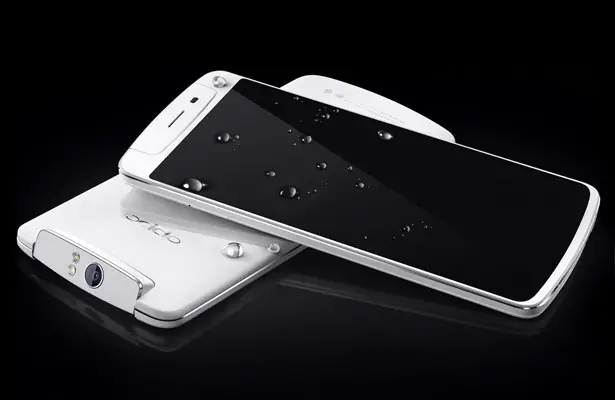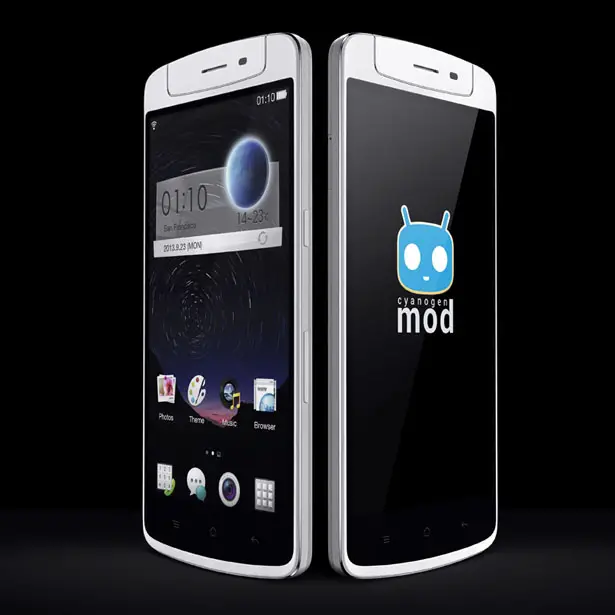 ---