Boasting an elegant look is the new Bamboo Fountain, a high-end tap inspired by Asian fountains. To avoid any waste in the sink, the water flows gracefully in a slow fashion. The tap incorporates a purifying cartridge that helps clean the water from impurities. A temperature selector display on the top helps the user to keep track of the water temperature level. Furthermore, extra cartridges including magnesium, calcium, potassium, iron and zinc brings certain dietary elements into the water that prevents body deficiencies.
Designer : Mickaël Chrost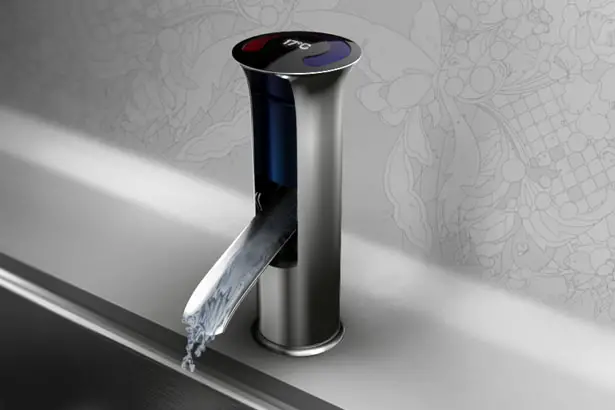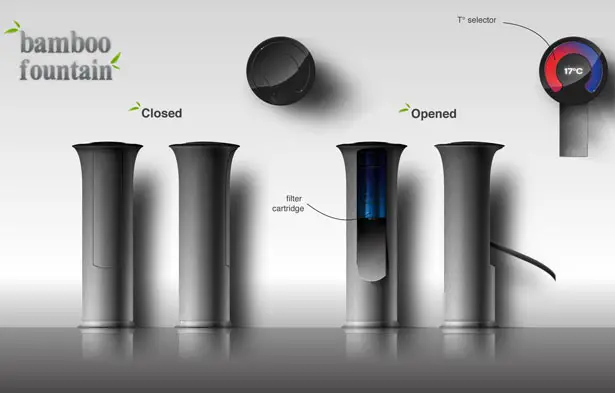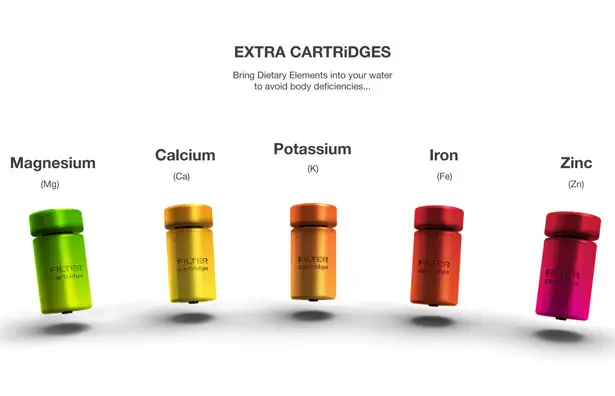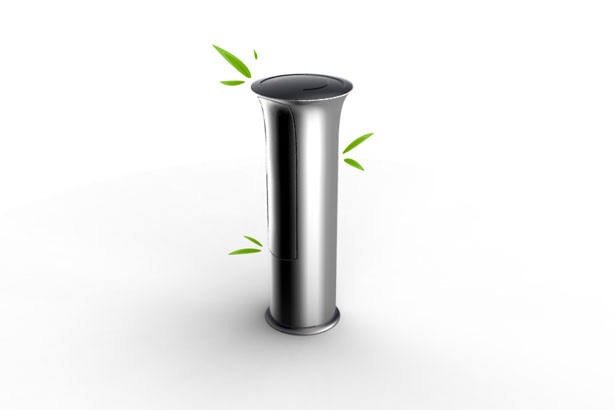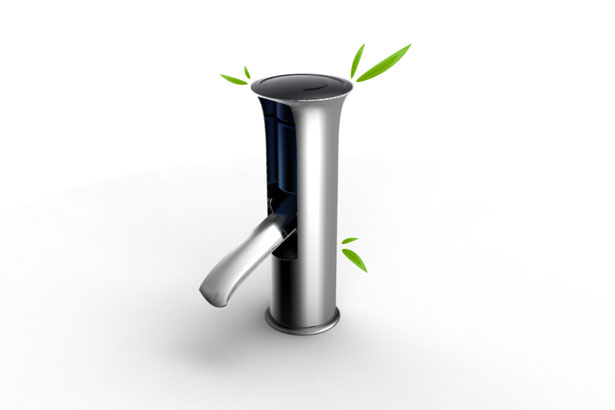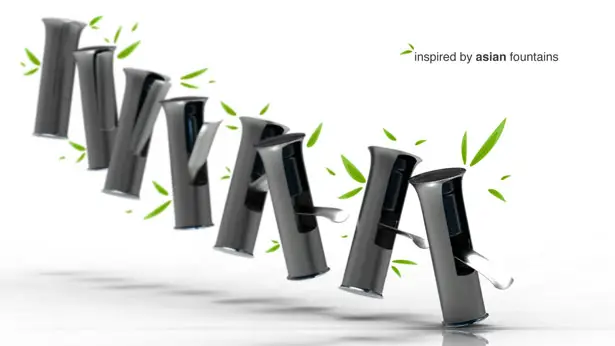 ---
Cordless home electronics products are always preferable with all range of users but when it comes about choosing speakers, it's quite hard to find one with cordless facility because of the huge power requirement. Sound Seed is a uniquely designed bird nest shaped speakers with a combination of black and white slick body that can be hanged from the wall or wrapped around any object. These stylish hanging speakers from your ceiling include the cable as a necessary part of the design which will surely amaze your guests. Branded with world renowned Altec Lansing, these speakers are really a cool and innovative way to enjoy your desired music.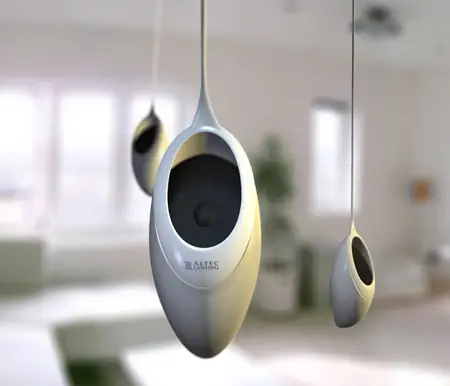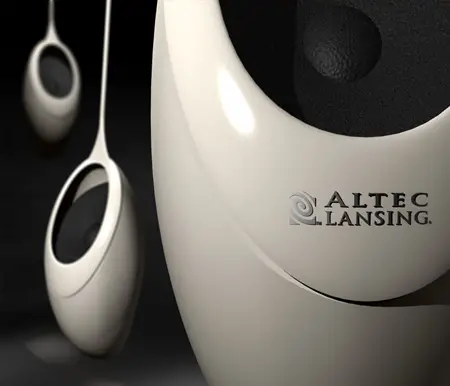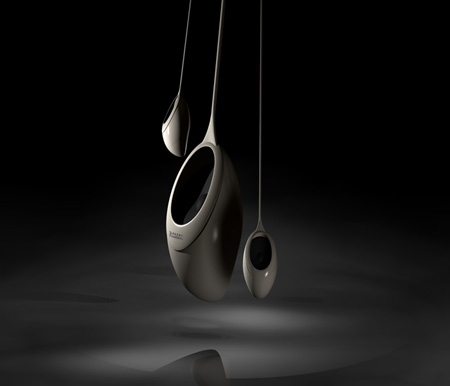 Designer : Richard Hunt via [DesignBoom]
---
Google has released some images related to its Self Driving car project, it looks like a toy though, cute and compact. The progress looks good so far, imagine that you can go downtown for lunch without having to deal with the burden of driving or wasting 20 minutes to find parking. If this project comes to reality, we can kiss good bye to drunk and distracted driving.
Currently, Google is building some prototypes to make sure the car operates safely and autonomously without any human intervention. Google Self-Driving car won't have any steering wheel, accelerator/brake pedal, because you don't need them. The power lies within the software and sensors that do all the hard work for passengers. Simply press the start button, this car would take you anywhere you want to go, this should be the future of our mobility.
Designer : Google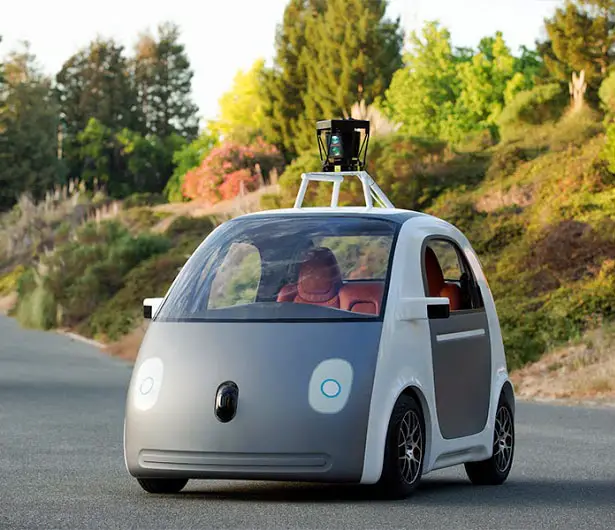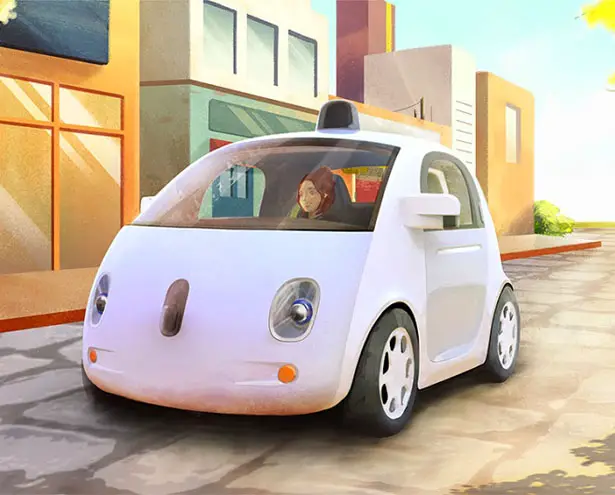 The main focus of this project is the safety. This concept car is equipped with sensors to avoid blind spots, they have to be able to detect objects out to a distance of more than 2 football fields in all directions, especially when they are on a busy streets with lots of intersections. The interior has been designed for learning instead of luxury, it focuses on keeping passengers comfort at maximum, there are two seats with seatbelts, some space for passengers belongings, start/stop buttons, and a screen to display the route.
---