Cell Reading Bookshelves concept was inspired by the cell and was derived from the vital need of a place where an individual can read without any kind of disturbance. In order to make a dedicated place that offers the calm environment as well as comprehensive privacy, this design comprises two major parts. First one is an innovative book shelf where the user can keep books of almost any size. Second part is a big vacuole shaped reading room where the user can grovel or lie on the cushion while enjoying the pleasure of reading in a relaxed way. Moreover, this reading place includes adequate lightening facility for the readers.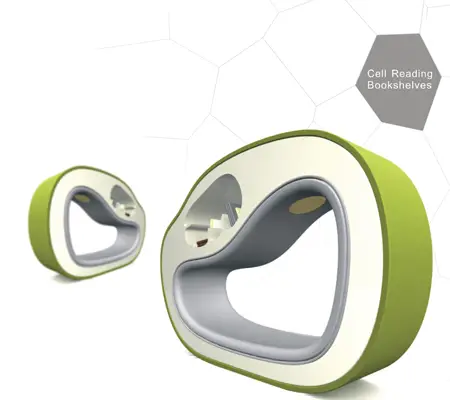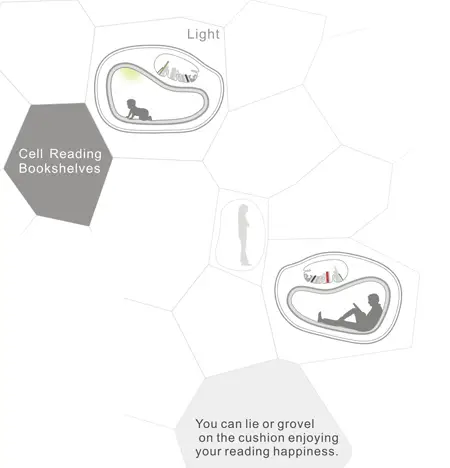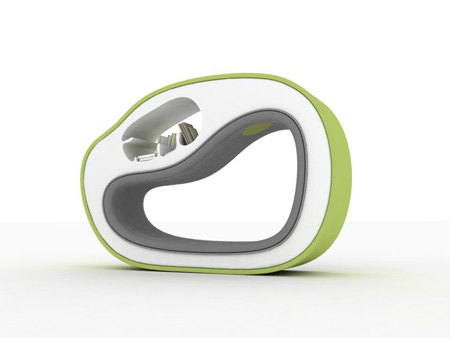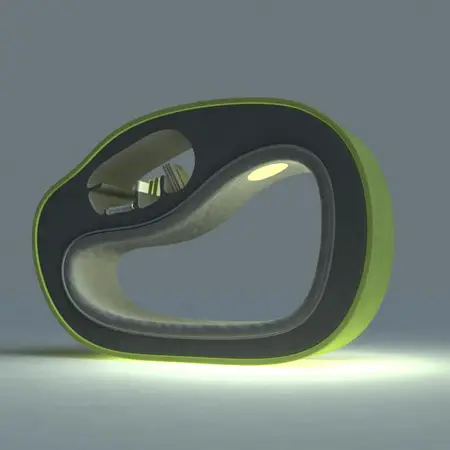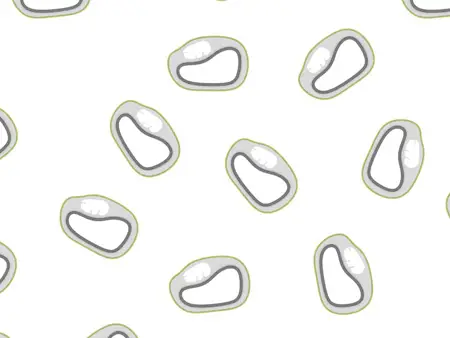 Designer : Wang Xibei, Zhang Ling, and Ge Yanru
---
Follo washbasin is something unique for all those who wish to have hygienic and stylish washbasin. "Follo" is a curvy looking washbasin with amazing features. To reduce standing water, Follo washbasin uses drainage grooves instead of standard drain that you find in usual fossil washbasin. It is designed to minimize the awkward splash back that most of the time seems to find its way to your crotch. You will surely get Follo washbasin in a wide range of styles and features at the end of this year. So, check out their website for more information of this washbasin.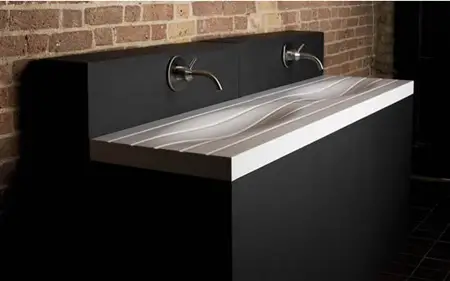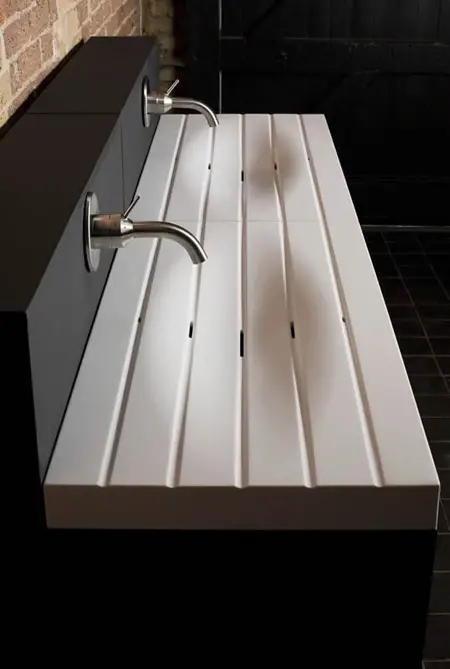 Designer : WMD London via Gizmodo
---
This year at Frankfurt Motor Show, Bugatti will showcase their full-scale show car for popular Gran Turismo auto racing game. Bugatti Vision Gran Turismo images have been released for Gran Turismo fans to enjoy. The designers got their inspiration from Bugatti's successful racing tradition, during the 20s and 30s, Bugatti enjoyed great success in car racing. The historical theme for this virtual modern race car was particularly taken from Bugatti Type 57 Tank, its victorious in the 24-hour Le Mans race in 1937 and 1939 is unforgettable. That's why you can see the same characteristic in this Buggatti Vision Gran Turismo with its classic blue two-tone finish, just like the winning car Type 57 G Tank in 1937. This color also evokes the colors of historical French race cars of that particular period, since then, Bugatti has been known for this iconic blue color.
From : Bugatti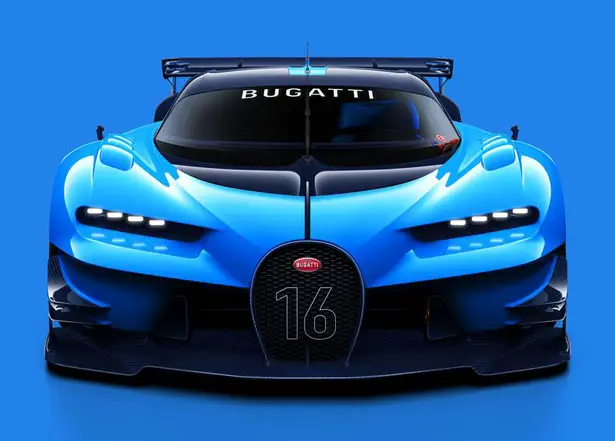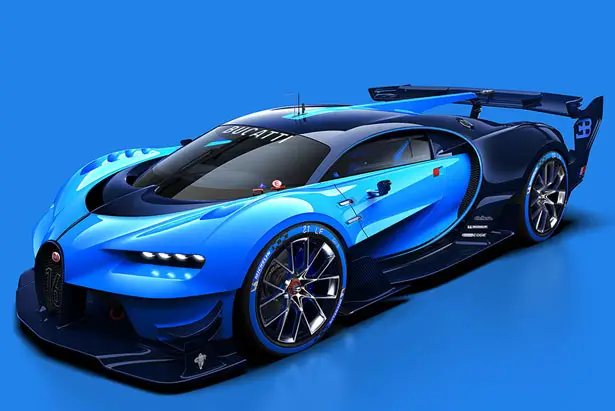 Sasha Selipanov, the Head of Exterior Design Creative Development, explains that they didn't mean to re-create a retro-style car in memory of the success in Le Mans, but they aim to transfer the feeling and mood of those special moments in Bugatti's history to a modern vehicle. As Gran Turismo fan himself, this project is a great adventure to bring back the brand that was once so successful in racing to the virtual track. The design team wanted to create a project as realistic as possible so that Bugatti fans can enjoy real Bugatti through virtual world of PlayStation video game franchise. Each design characteristic is defined by its function, resulting a perfect symbiosis of engineering and aesthetics.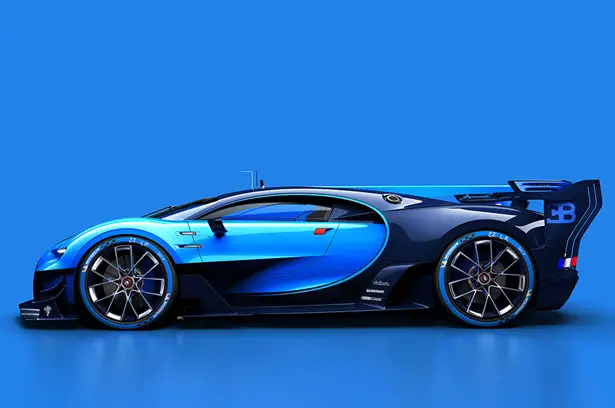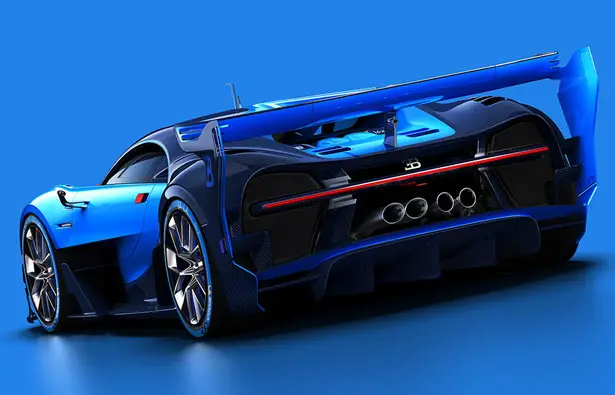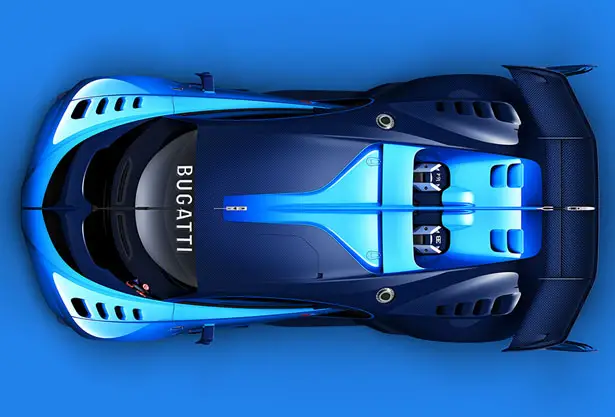 As an uncompromising race car, the interior has been designed to meet racing requirements such as indicators, displays, and controls. Each element is designed to be located just as a race-car driver expects them, easy to read and easy to reach.
The team has done a great job in designing a virtual Bugatti racing car down to the last detail and radiate the unrestricted values of the brand. Hopefully, the gamers would have fun racing the car as much as the team did when developing this Bugatti Vision Gran Turismo Virtual Racing Car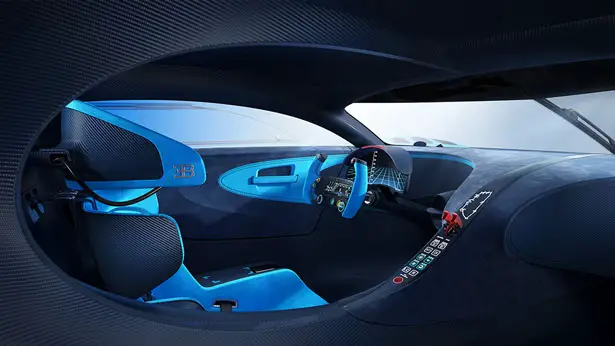 ---