Still remember our post about the cool SleepBox concept? Apparently, you'll be able to spot some of them at the Sheremetyevo International Airport in Moscow not too long from now. SleepBox is a boon for those who are slithering around on a seat in airports when their flights are delayed. This SleepBox is 2.5m by 1.6m in dimension and can be rented by the passengers for half hour periods.
Designer : Arch Group via [DailyMail]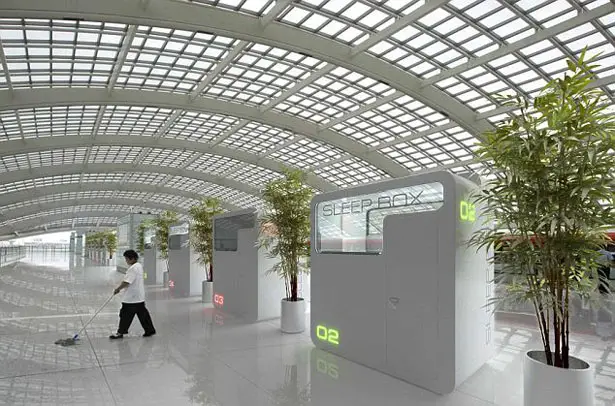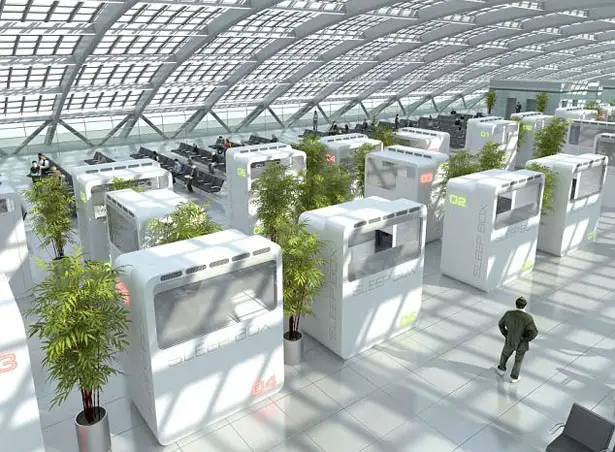 The architect who designed SleepBox says that each box is made of MDF with a natural ash-wood veneer and every box has good ventilation. The additional features are mobile phone chargers, an alarm, and shelf for notebooks, it also has space for keeping your luggage with night stands. For entertainment, each SleepBox has been equipped with TV and wi-fi router. There's a safe deposit box to keep your valuable possessions safe. These boxes are maintained with high security and hygienic atmosphere. At present there are one, two and also three-bed SleepBoxes and the price depends on the hours of usage.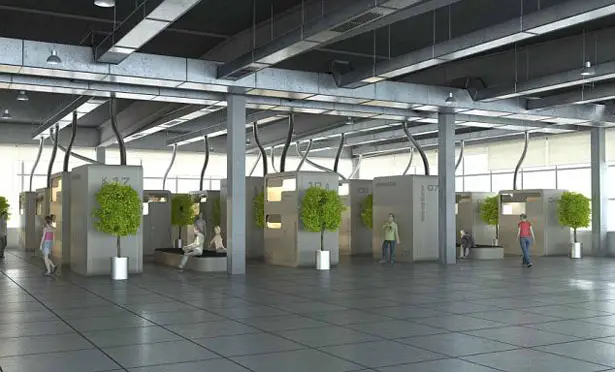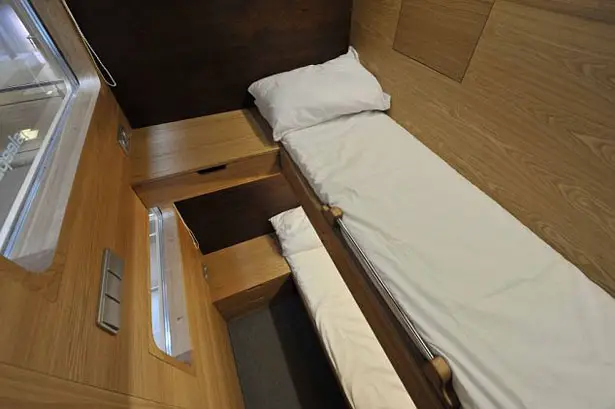 ---
This is a sportscar concept that with skateboard design. Using only 10″ in diameter wheels, flat and deck-style body, I can see my future skateboard in this car concept. You can fold the two seats flat when your park the car, and open it again for the ride. According to Florian Dobe, this is called "Sculpture Mode", envisioning the vehicle can enhance the space it's parked in.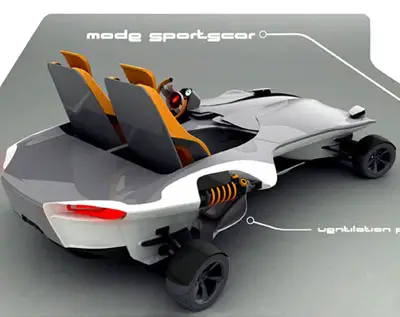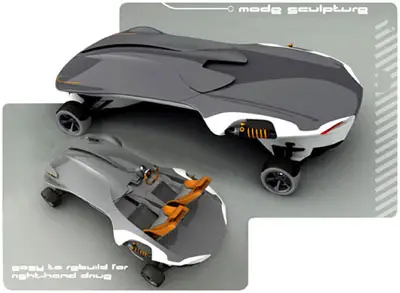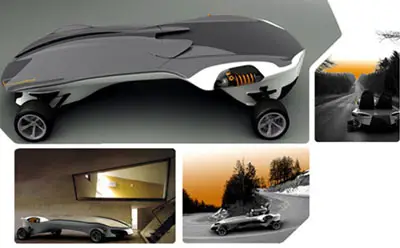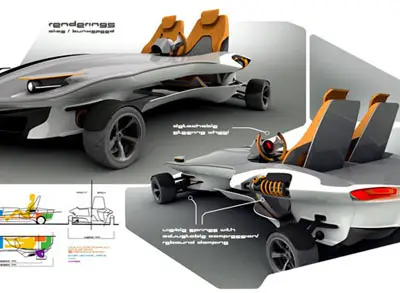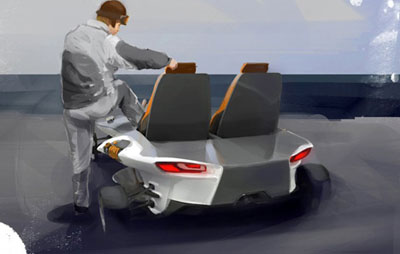 Designer : Florian Dobe
---
Bugatti Type Zero is a conceptual project aims to design and develop supercar at the same level of mechanical attraction to Ferrari with its electrical propulsion. This single-seater futuristic hypercar has been designed to be more superior that other supercars, inspired by the iconic Type 35, it creates a new kind vehicle for drivers just like in the 30's.
Driver seat is located right in the center of everything in order to feel the performance of all electrical mechanisms around him, feel the rotation of engine, vibration of the KERS, and the heat of lithium battery. You can find more details from images below.
Designers : Devauze Marc, Anton Lawrence Victor, Emeric Baubant, Yaniss Tebaibi, and Geoffrey Texier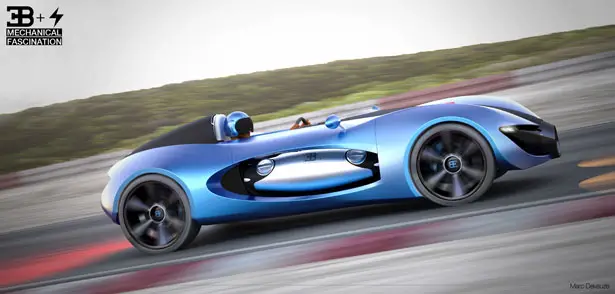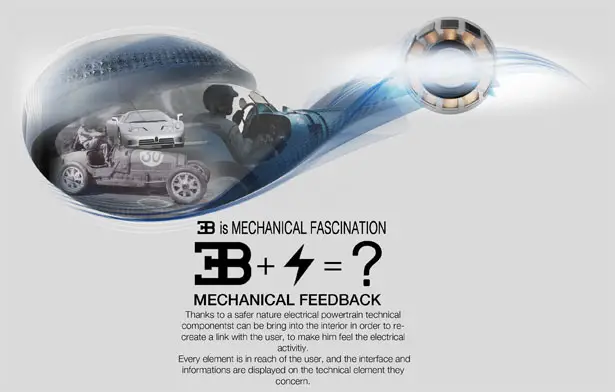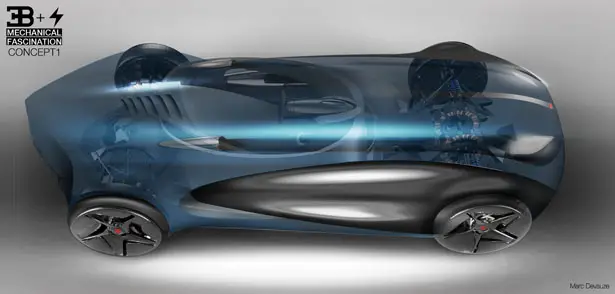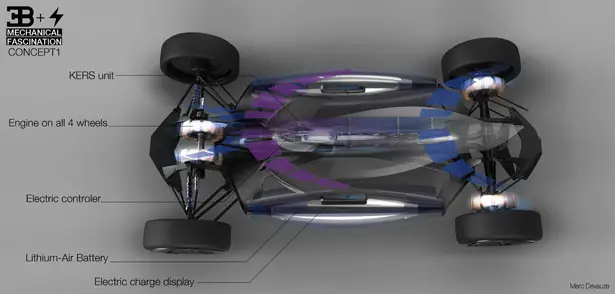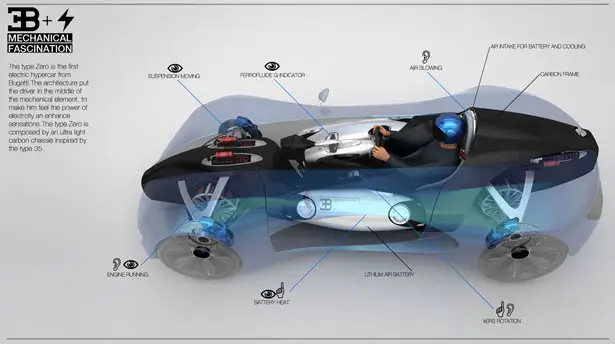 Click above image for bigger view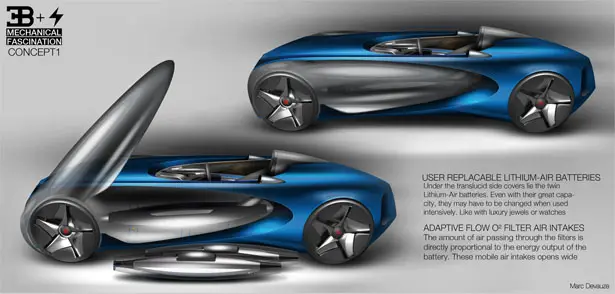 Click above image for bigger view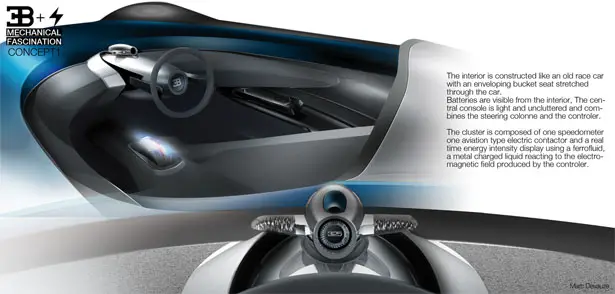 Click above image for bigger view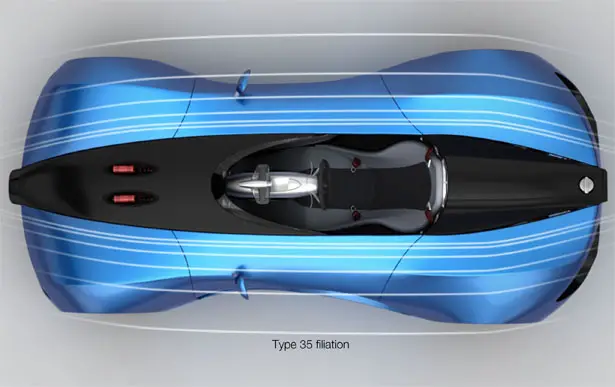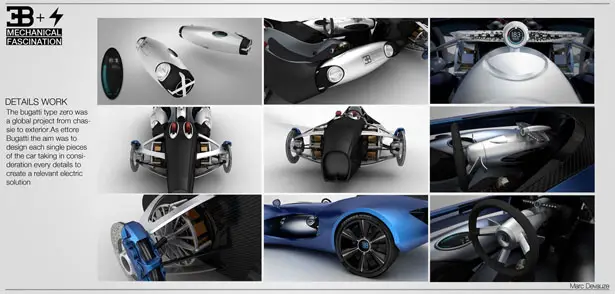 Click above image for bigger view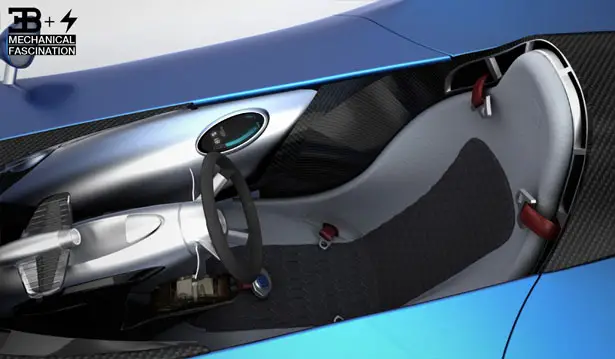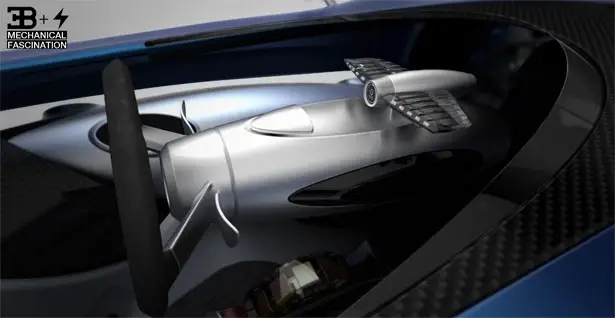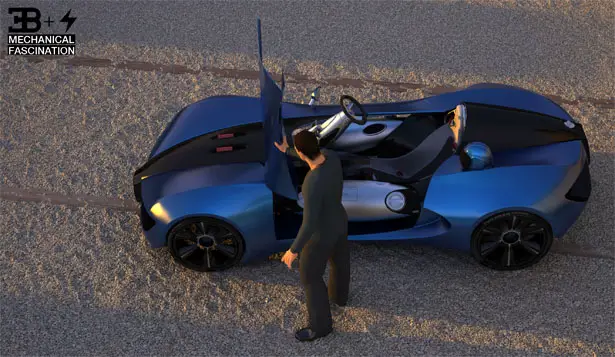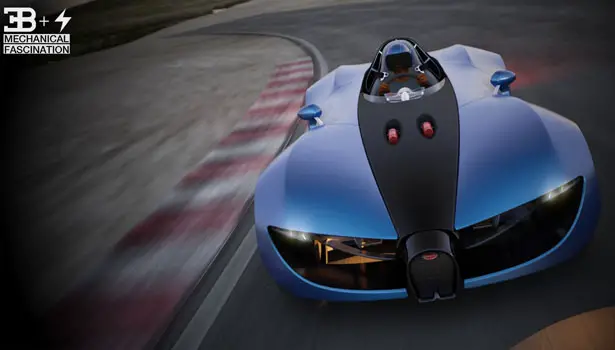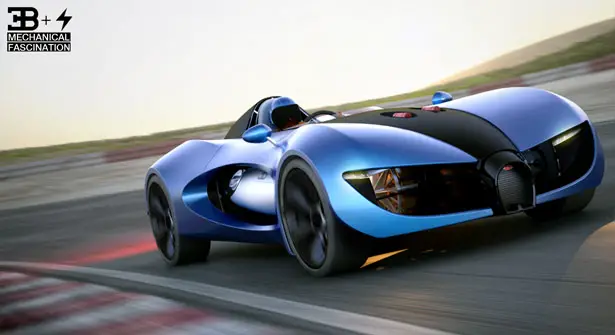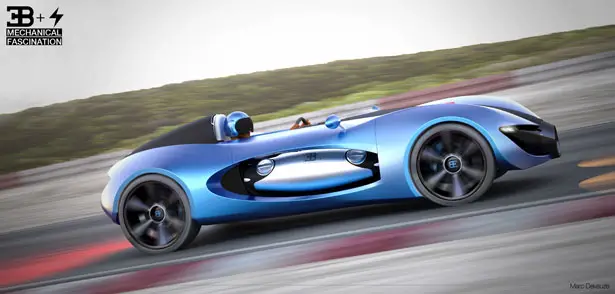 ---