Today in any conventional cell phone instrument users can listen to music, use it as a camera (both video and still), see time, set reminders, use as a diary, use as a calendar, play games, check mails, phew! And yes you can use it as phone to make calls too! Well, "Need" is just that – a phone, no mp3 player no camera just phone plain and simple.
The phone has 2 screens of which one is touch screen while the other is OLED; though users can customize the OLED. The phone also has sliding scroll which can be moved up and down, with the phone being in lock mode if the scroll is on top and while scrolling down the screen, users can see the signal and battery strength, and when the scroll is below one can access the phonebook as well. Thus Need Cell Phone is surely a device for the purists.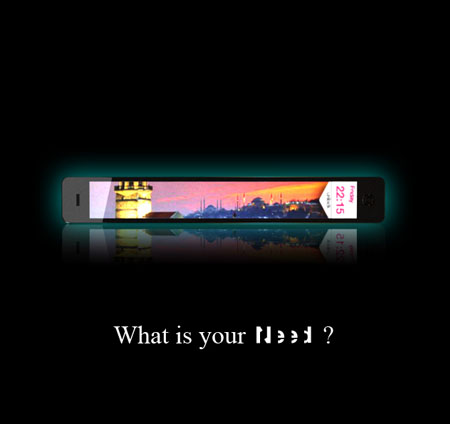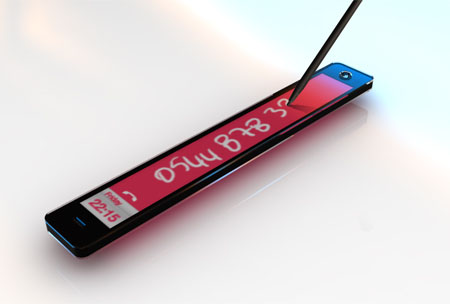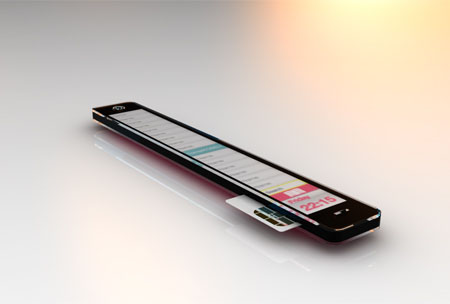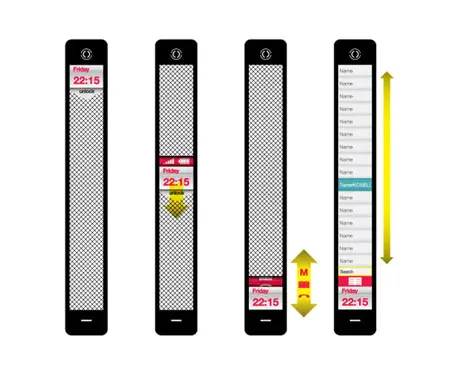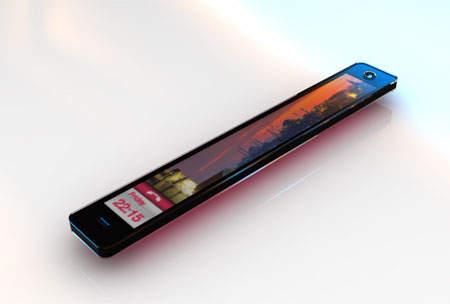 Designer : Tamer Koseli
---
The Marionette Clock is a unique concept clock, where the entire wall acts as a clock and the hand is attached with strings that are clasped up to a conveyor on the top. The innovative design of this clock has made it like a puppet play, performed by the Mint boys, who are moving the clock's hand by controlling the strings, while riding on a roller between their legs that are powered by electric motor.
Marionette boys control the vertical wires attached to the clock's hand by winding and unwinding the crank. The vertical wiring is controlled by the stepper motor and the function of its module is to calculate the vertical wire's length to a high level of accuracy. Display of time is done by calculating the vertical wire length and the unicycle's position to their appropriate figure. The unicycle, on which the Marionette boys ride, is made of "Mycom", which runs by the stepper motors and let the Marionette boys stay put. The Marionette boys are equipped with rechargeable and interchangeable battery, kept in a backpack on their backs for better balance and this unique design prevents the ride of the boys from falling off, even when they are positioned in an angle.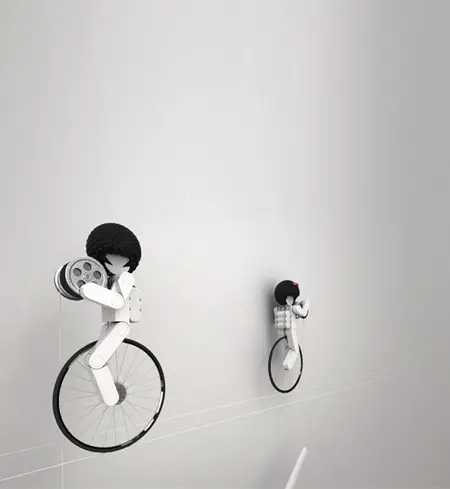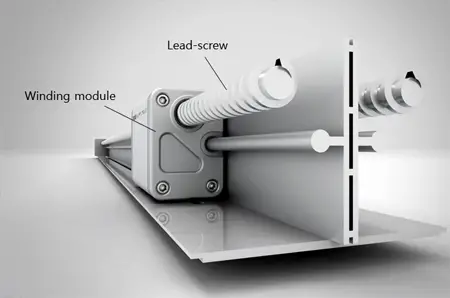 Marionette clock forms a kind of tiny circus show with two moving Marionette boys back and forth on a unicycle to show the time which certainly will create an artistic sensation.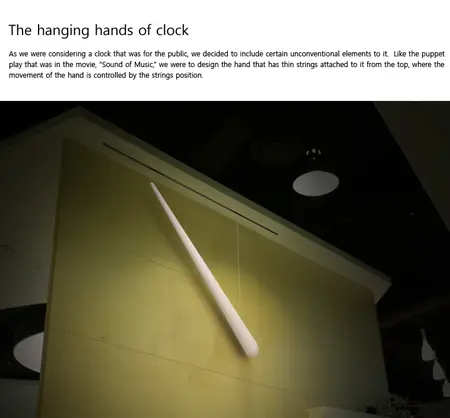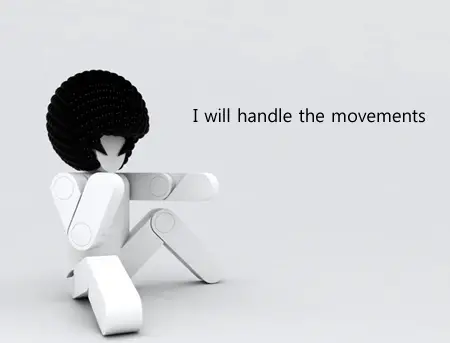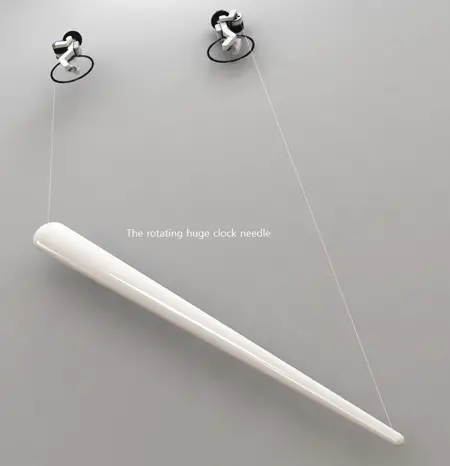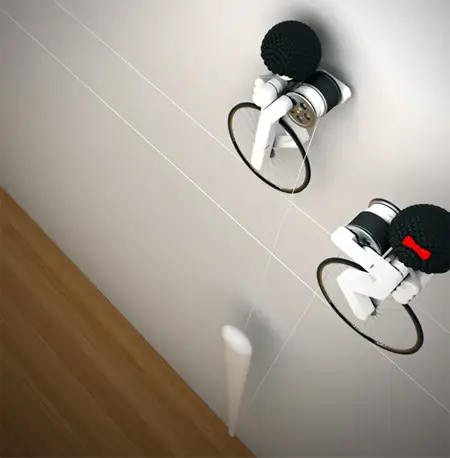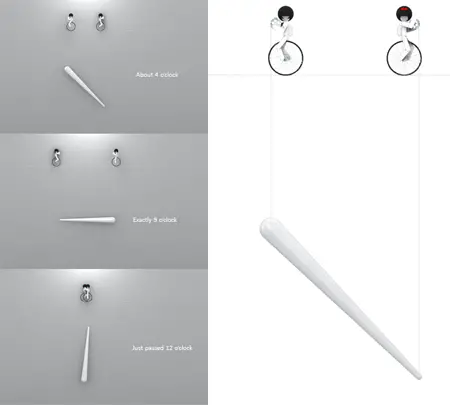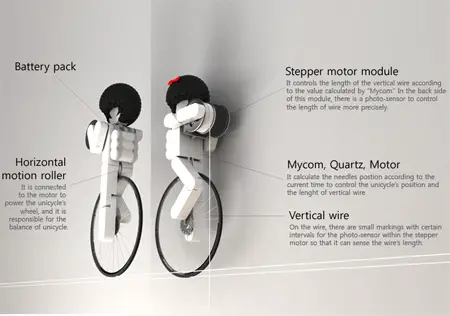 Designer : Mintpass
---
The main inspiration of Comb Multifolding Wheelchair came from the limitation of space which will be unavoidable in the future. This concept wheelchair features innovative folding mechanism that enables its user to easily store when not in use or when traveling by car. This industrial designer plans to use ultra light yet very durable materials (such as aluminum, carbon fiber or titanium) to construct this wheelchair. If you take a look at its seat structure, you'll understand where the "Comb" name came from.
Comb Multifolding Wheelchair design applies ground-breaking approaches which enables its user to fully adjust this wheelchair for ultimate comfort and convenience of sitting. It is possible to adjust almost everything, from front seat height, rear seat height, front caster angle, back rest angle, backrest height to foot rest length.
Designer : Rudolf Mihu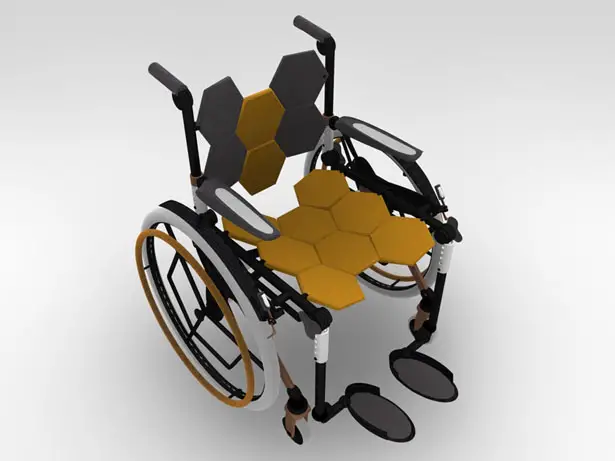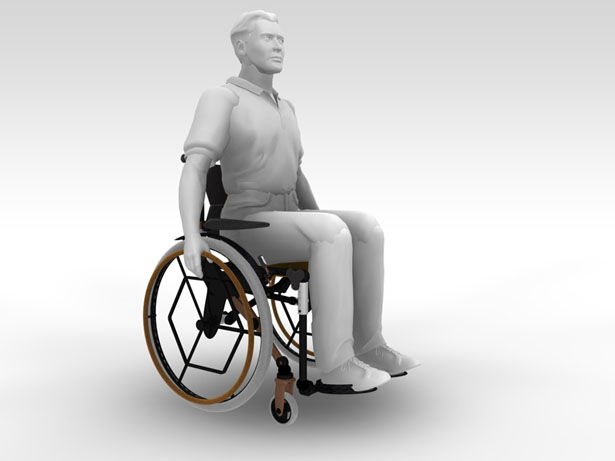 During the process of designing this wheelchair, the designer also paid attention to details of the exterior design. He wanted to make sure that Comb Multifolding Wheelchair also features stylish appearance and dynamic look, if a car could have a stylish and modern body design, why not a wheelchair.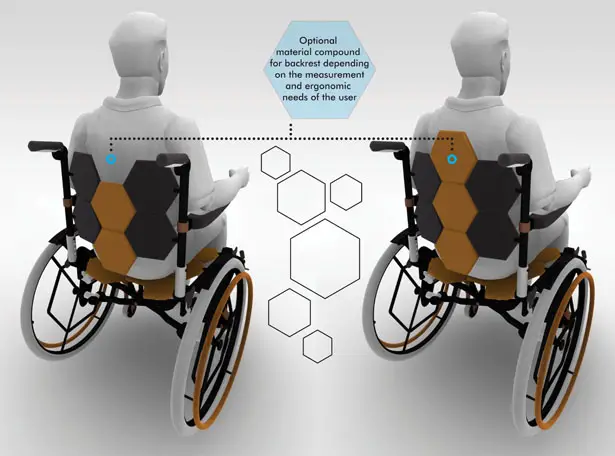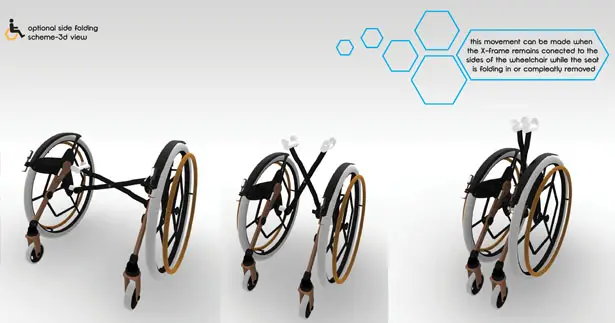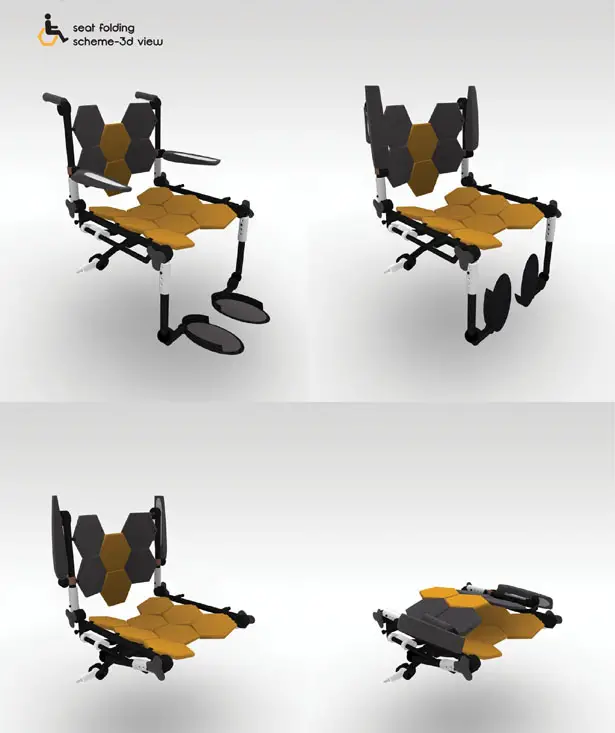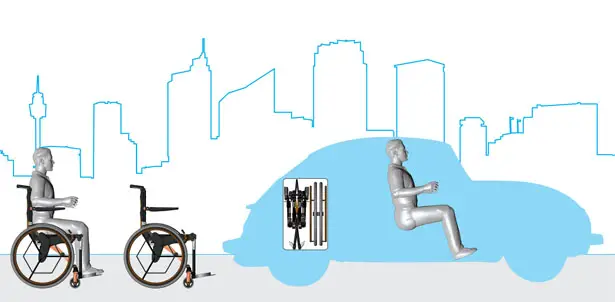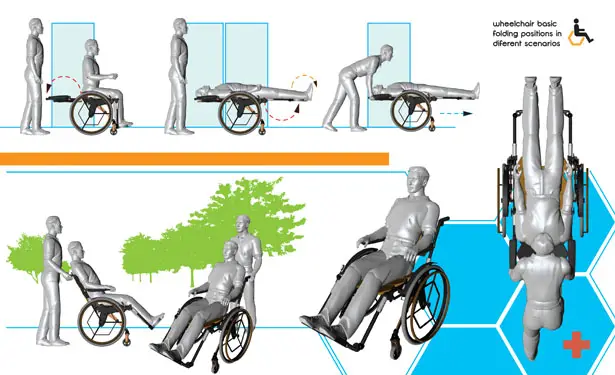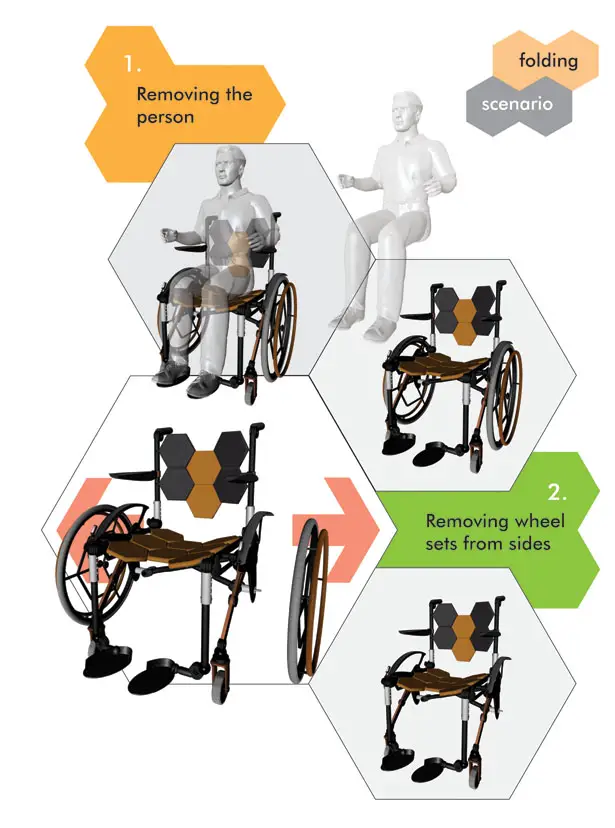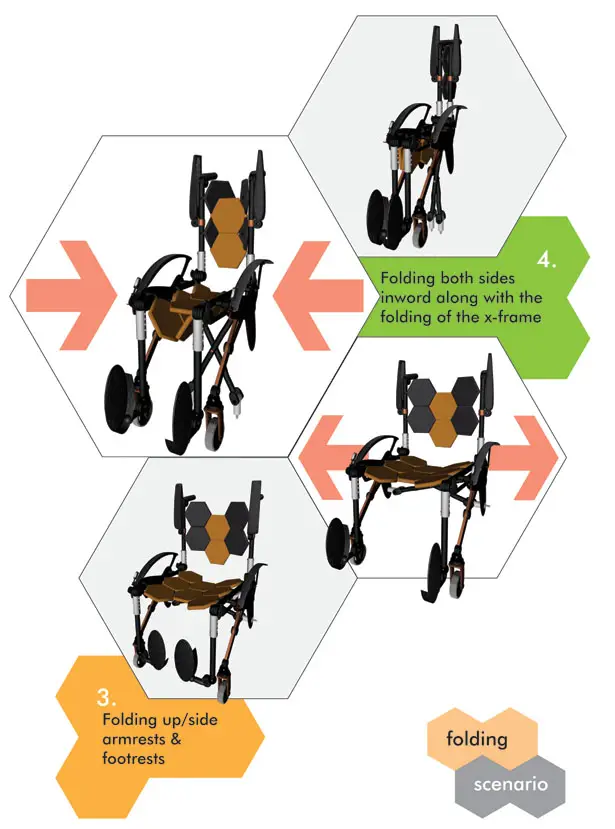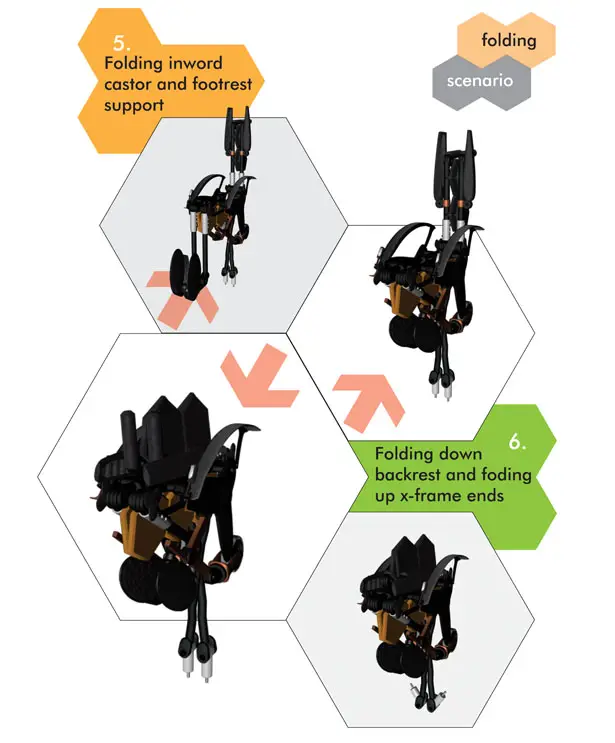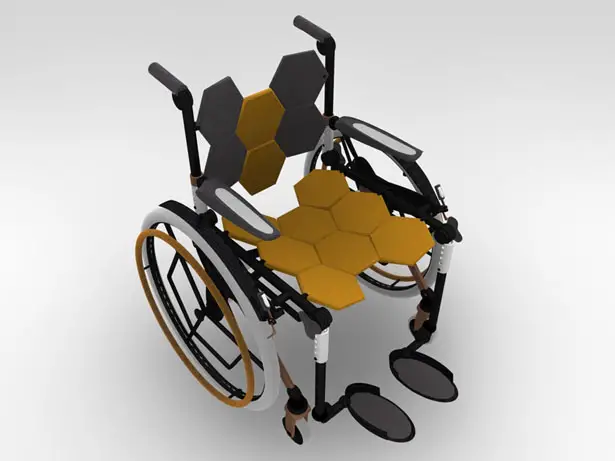 ---