2020 Jaguar XJR-19 LMP1 concept race car is Mark Hostler's independent design project as a design proposal for Le mans racer. This Staffordshire University graduate was inspired by XJR-9 and XJR-12 during the design process as you can see the similar smooth shape that forms into a rectangular form. You can read description of this project with his own words.
In 1988 and 1990, the Silk Cut Jaguar factory team ended 8 years of Porsche dominance at Le Mans with the iconic XJR-9 and XJR-12 group C racers. The XJR-19 is a prototype race car concept for the year 2020, to celebrate 30 years since Jaguar's last win at the legendary 24hr Le Mans race.

The design process of the XJR-19 was heavily influenced by the XJR-9 and XJR-12, focusing on cutting a smooth, fluid shape into a primarily rectangular form. This created a central pod consisting of the passenger cell and drivetrain, suspended between a skeleton of sharp, flat surfaces that echo the slab sided group C racers of the 1980s and 90s.
Designer : Mark Hostler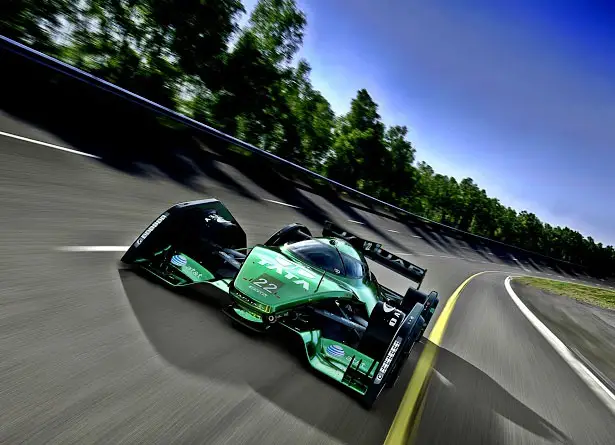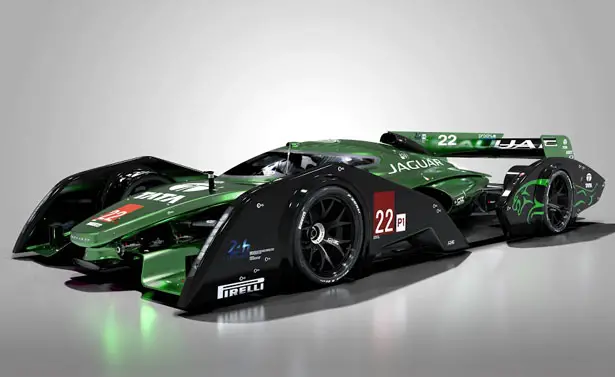 The upper surfaces were penned to create a smooth, unbroken graphic front to back. The large overhanging nose and wings on each side contrast strongly with the technical, recessed surfaces underneath. This helps illustrate the controlled airflow around the aerodynamic elements of the bodywork and the cooling intakes for the engine, brakes and suspension components.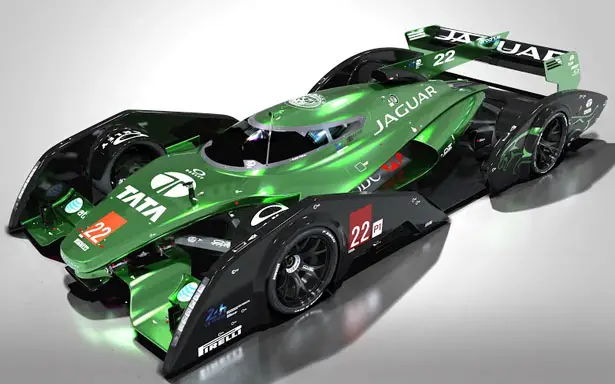 The structural design of the XJR-19 emphasizes lightness. As well as removing all extraneous bodywork, all 4 wheels are independently housed away from the central structure, facilitating much quicker repair and refit of body panels in the event of a crash. The front suspension also replaces the entire lower wishbone with large, adaptive aerodynamic surfaces that act as the front spoiler.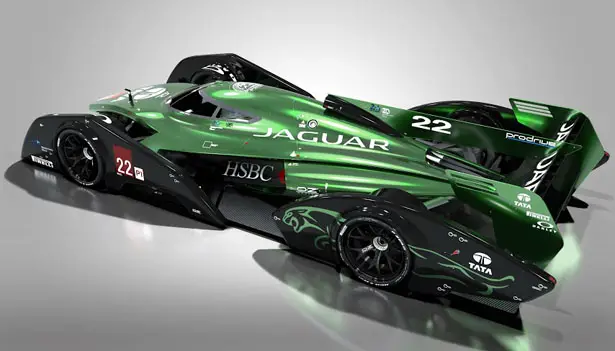 The XJR-19 takes advantage of unique and futuristic material technologies, including structural batteries for large areas of the chassis and aerodynamic components. By creating a material that will hold a charge between two conductive carbon layers and curing it like a traditional composite, the need for heavy on-board lithium battery packs is eliminated. The remainder of the bodywork is composed of carbon nanotube reinforced polymer (CNRP). A material which impregnates carbon nanofillaments into epoxy along with carbon matting for added rigidityand toughness, making it stronger and lighter than traditional carbon fibre or kevlar.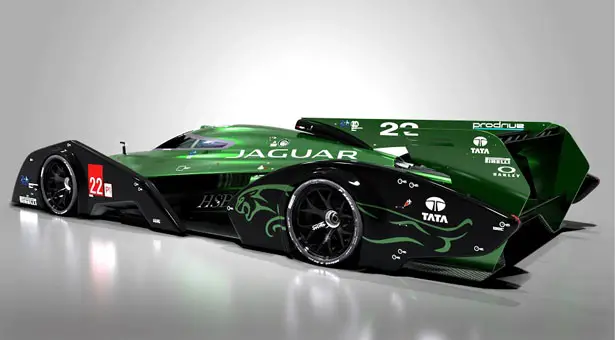 The powertrain is a hybrid system of a turbo and supercharged 2.7 litre diesel V8, combined with a gearbox-mounted electric motor. The system employs a kinetic energy recovery system (KERS) in the form of regenerative braking systems, and magnetic shock absorbers which convert suspension movement and vibration into electrical energy.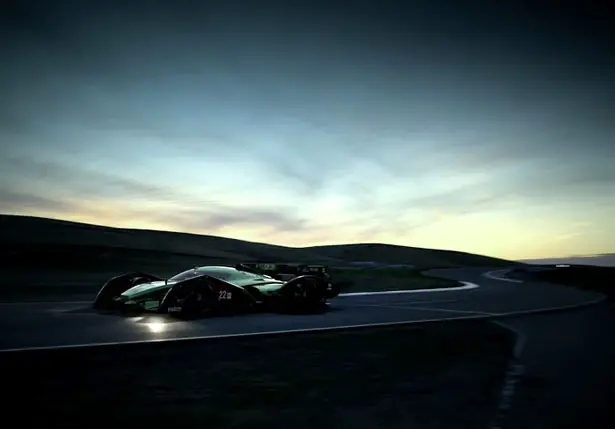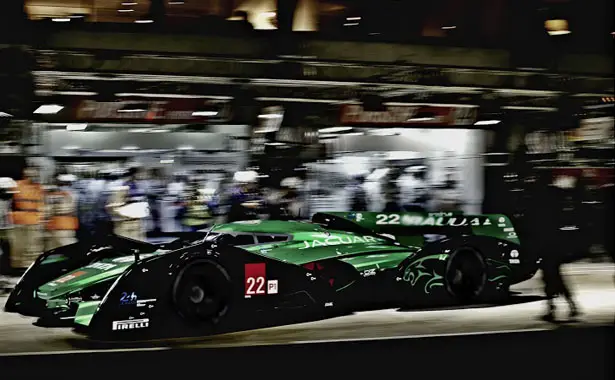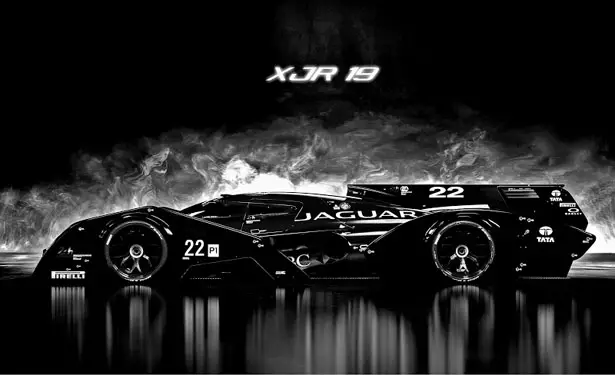 Tuvie has received "2020 Jaguar XJR-19 LMP1 Concept Race Car" project from our 'Submit A Design' feature, where we welcome our readers to submit their design/concept for publication.
---
BMW Honey Comb Concept Car is a design study dedicated for the iconic auto manufacturer for its innovative design. It's an autonomous driving commuter for our young generation that lives in a crowded city. This concept tries to address our issue with the lack of space and traffic congestion which is going to happen somewhere near the future.
It is hoped to create a transportation system that provides better accessibility for people to travel in great convenience, sustainable, and user-friendly way. It will take you to your destination in comfort and style.
Designers : Irfendy Mohamad and Qiudi Yang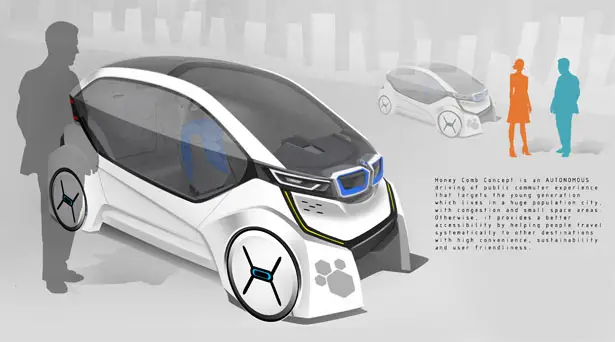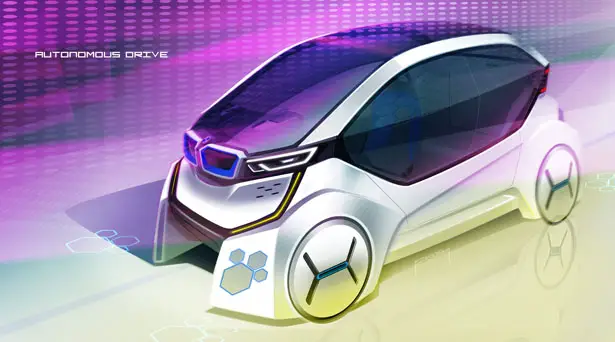 Inspired by nature, the honey comb layout gives you a new driving experience, the system attracts each other with an electromagnetic system to move in groups to improve the use of space and energy. It helps to create safer traffic condition for both urban and sub-urban areas of the city.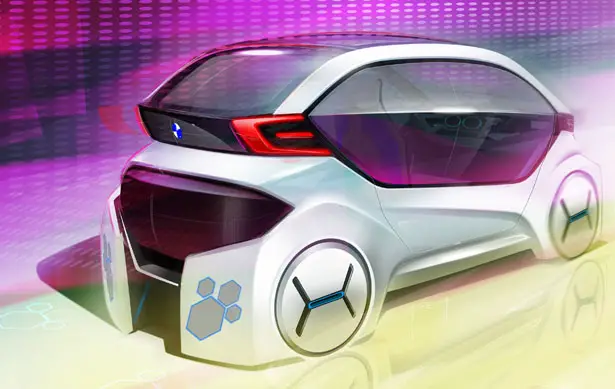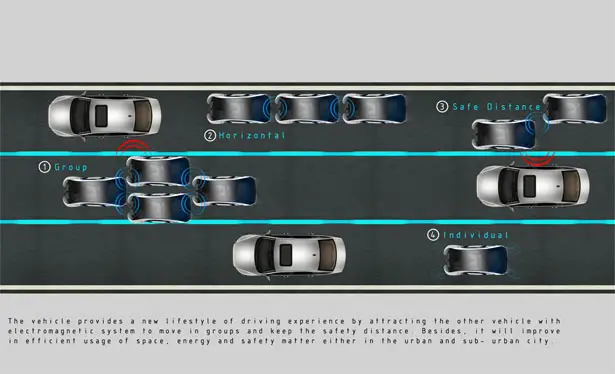 Click above image for bigger view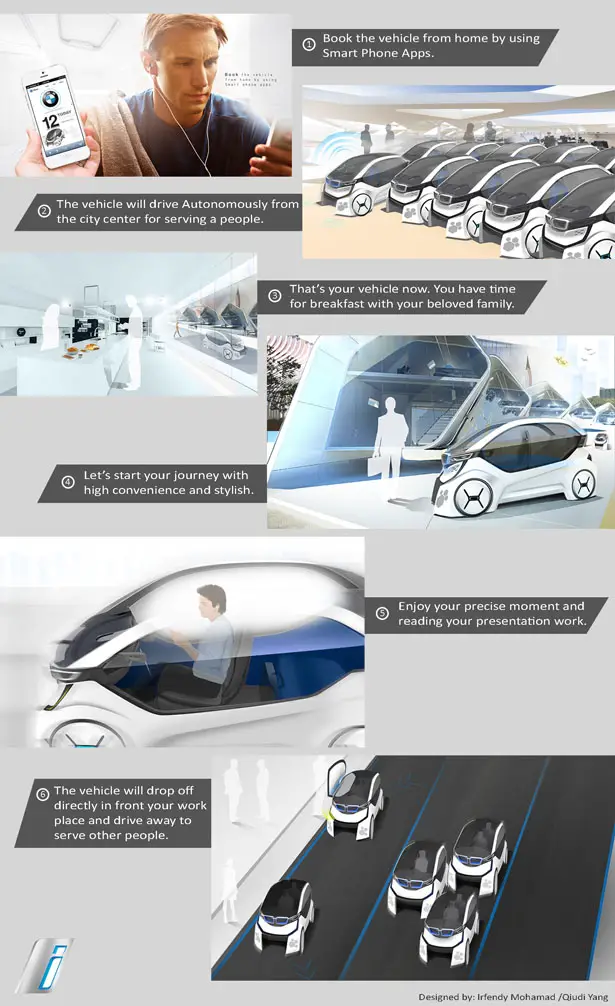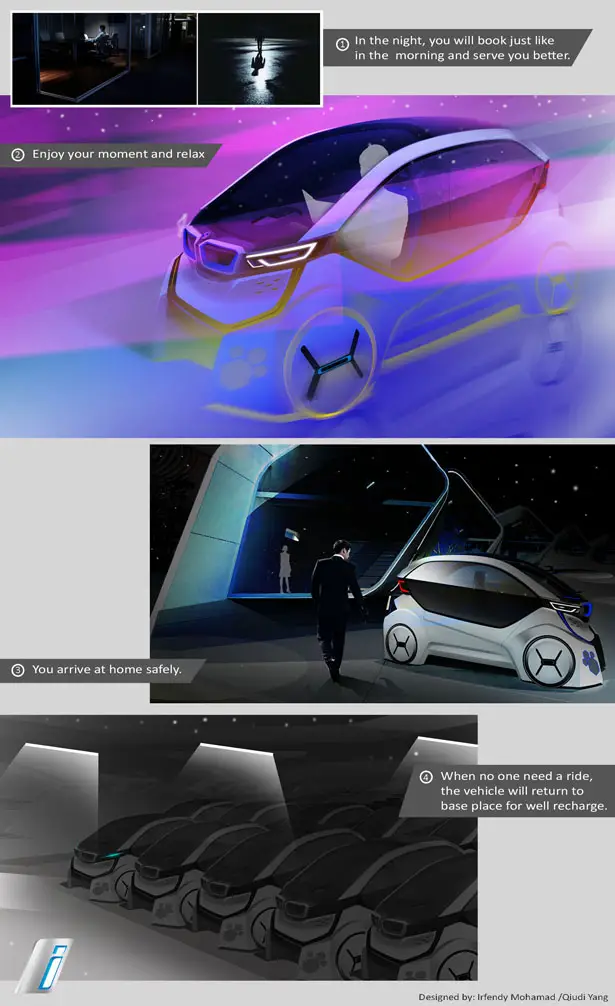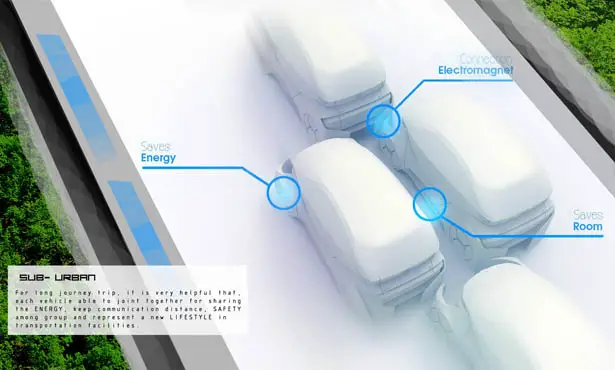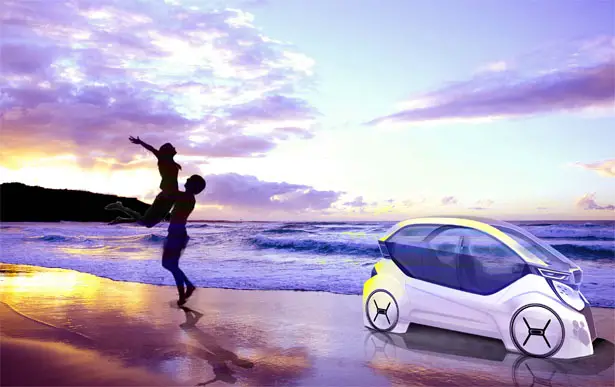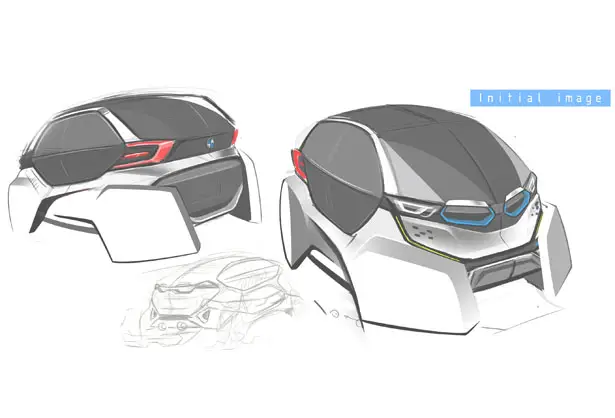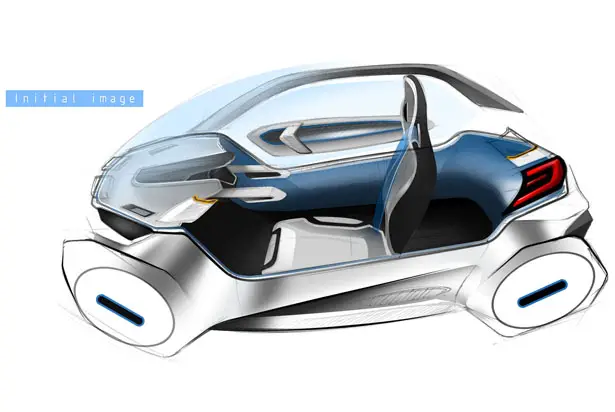 Tuvie has received "BMW Honey Comb Concept Car" project from our 'Submit A Design' feature, where we welcome our readers to submit their design/concept for publication.
---
Zephiro cooker hood has been designed for Falmec to demonstrate the main values that have become the strength of this company: functionality, simplicity and shape proportions. Inspired by soft gentle wind, Zephiro cooker hood is equipped with e.Ion technology, an innovative ionization system that reduce odors in the kitchen by eliminating the organic molecules in the air such as bacteria, viruses and allergens. Minimalist and neat, it is characterized within the sinuous glass body and strick technology of its filtering heart. User can get visual feedback of air quality from Zephiro body, this smart device detects impurities in the air with its sensor and when necessary, it switches on the hood purifying air automatically.
You can freely install this cooker hood in your kitchen, thank you to its suspension design, this means you can reduce architectural costs and maintaining equivalent energetic performances in the building. Zephiro cooker hood features timeless design in shape and functionality.
Designer : Emo Design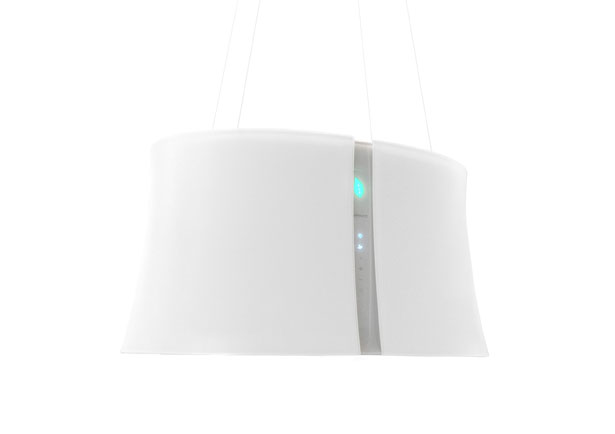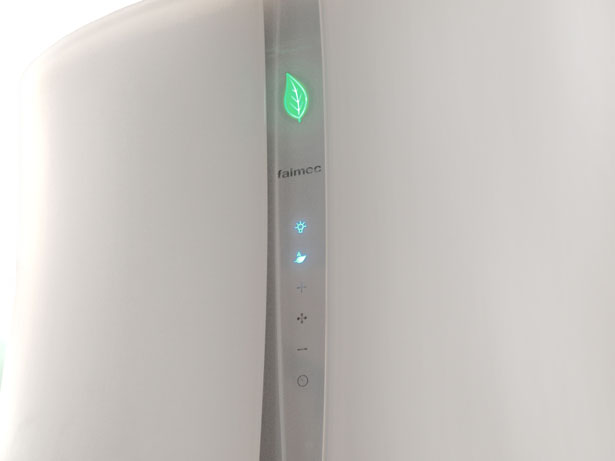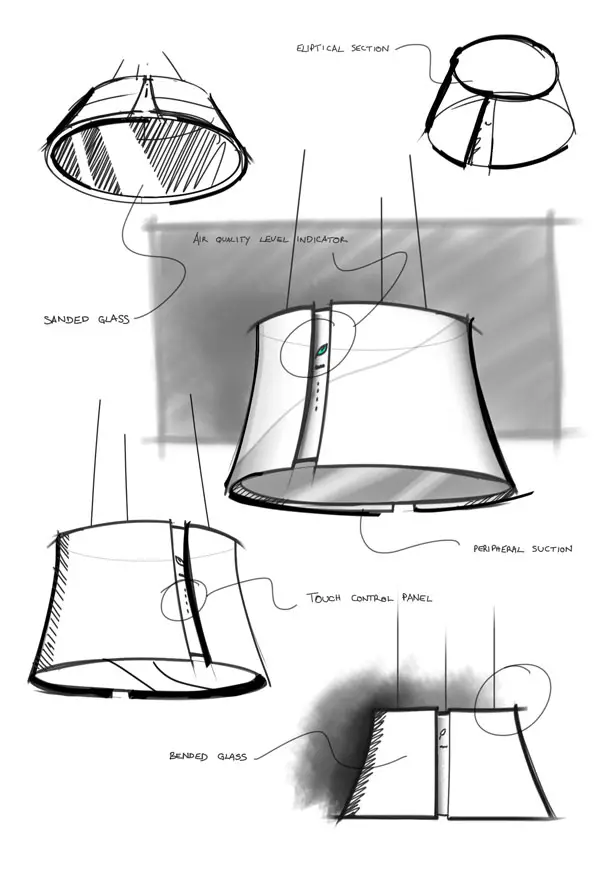 Tuvie has received "Zephiro Cooker Hood" from our 'Submit A Design' feature, where we welcome our readers to submit their design/concept for publication.
---