The Ziesel is a pioneer for mobility by combining sustainable and environment-friendly technologies with pure outdoor fun. It is the only barrierfree sport-vehicle with electrical high-performance power for fun and freedom in nature. The Ziesel was developed for outdoor action and can be used all year round with impressive performance on almost all surfaces like: snow, sand, stone, mud, grass and more. Safety is an integral part of the concept, it is high quality and craftsmanship, it uses only the best components.
This one person fully electric offroad vehicle can reach a speed of about 35kmH and the battery lasts for multiple hours (around 5hours of normal use). The way it is build, with precision steering via joystick,makes it also very accessible for people with a handicap. The company has had multiple conversations with people driving a wheelchair, who are eager to try this vehicle because it makes it possible to enjoy nature and have fun doing it.
On the one side, it is great fun to drive it around offroad for everybody and on the other side, it can enable people with a handicap and the elderly to master a more difficult terrain again with ease.
Designer : Mattro Mobility Revolutions GmbH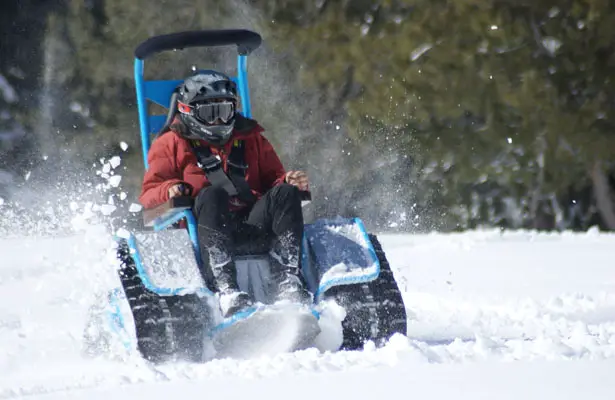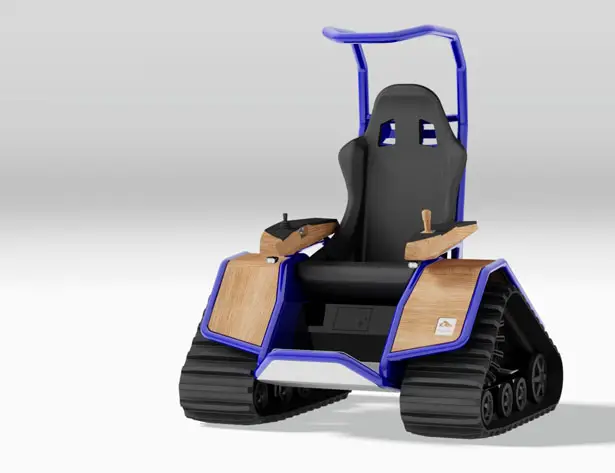 Ziesel electric offroad vehicle features high performance motors powered by an intelligent Lithium-Ion battery with fully automated heating system. It is equipped with 4-Season rubber tracks enable highest traction with lowest ground-pressure. There's a double-suspension arm chassis provides the perfect traction for every situation, variable driving modes make the Ziesel universally suitable, from gentle touring to strong racer. Controlling this vehicle should be easy thanks to a high precision, speed contingent steering-system fully controlled by one intuitive joystick.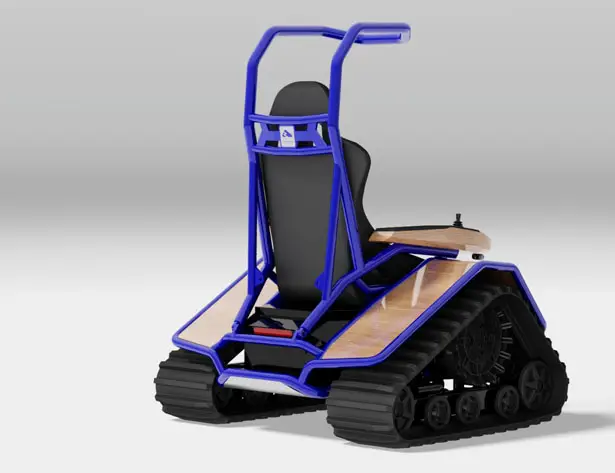 Specification
Drivetrain:
2x PMS electric Disc Motors
Rated power 4,8kW / 6,5 HP
Peak power 15,4kW / 20,9 HP
Torque 400Nm
Topspeed 35km/h
Battery:
Lithium-Ion Battery
96V nominal Voltage
6kWh Capacity
Autonomic heating system for low temperature use
Integrated function-surveillance guarantees highest safety
Controls:
Joystick with intelligent input-analysis
Permanent, redundant securitychecks of complete system
Selfdiagnosis and errorhandling
Preset driving-profiles for different use scenarios
Construction:
Tubuluar steel frame with rollover protection
4-point safety seat belt and body-conoured seat for best traction
Deltatracks for maximum road grip and best stability on every ground
Full weight including battery ca.210kg
*Some of our stories include affiliate links. If you buy something through one of these links, we may earn an affiliate commission.