Zenith teamed up with Felipe Pantone to embrace new dimension of artistic contemporary watchmaking. It's a unique collaboration without boundaries between a Swiss watchmaker and Valencia-based artist, bringing you new expression of time through colors, light, and motion.
Zenith DEFY Extreme Felipe Pantone Watch blends high-frequency watchmaking with vibrant multimedia optical art. Back in 2020, Zenith worked on the historical Manufacture's façade with a specifically designed tarpaulin, DEFY 21, which was instantly sold out in 2021. Today, the team wants to raise the bar even higher by expanding the realm of artistic expression in watchmaking through DEFY Extreme Felipe Pantone. It's a beautiful timepiece that expresses high-frequency chronometry through light and colors.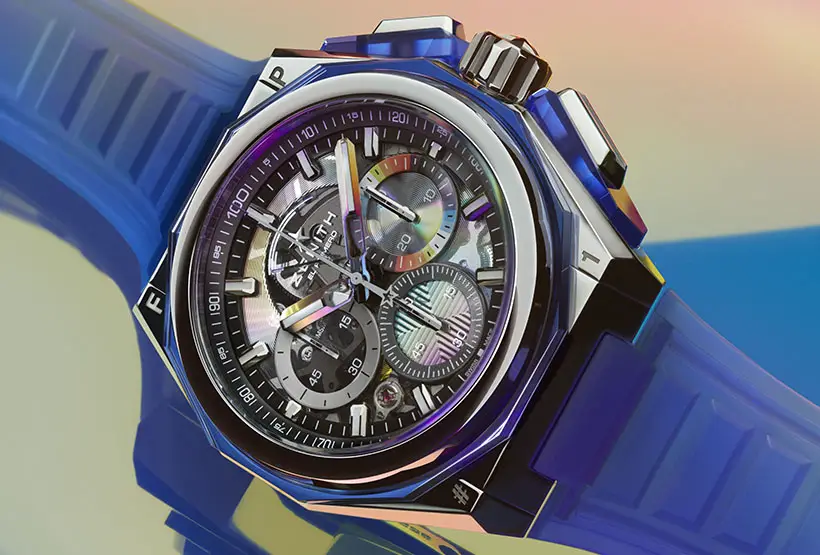 Felipe Pantone explains that through this collaboration, he can apply and references some of the concepts behind his Planned Iridescence series. For the first time ever, Pantone intervened a piece of sapphire creating a beautiful radial hologram that appears only under the right light in an astounding way. The watch is jam-packed with incredible details. All miniature details give the watch a nice sculptural depth. The sharp lines along with immersive volume have allowed Zenith and Felipe Pantone to explore many elements that are already exist in the original DEFY 21 Felipe Pantone, as well as some new ones. It combines different metallic elements and mathematically conceived shapes to generate optical illusions that break the boundaries of the analogue worlds.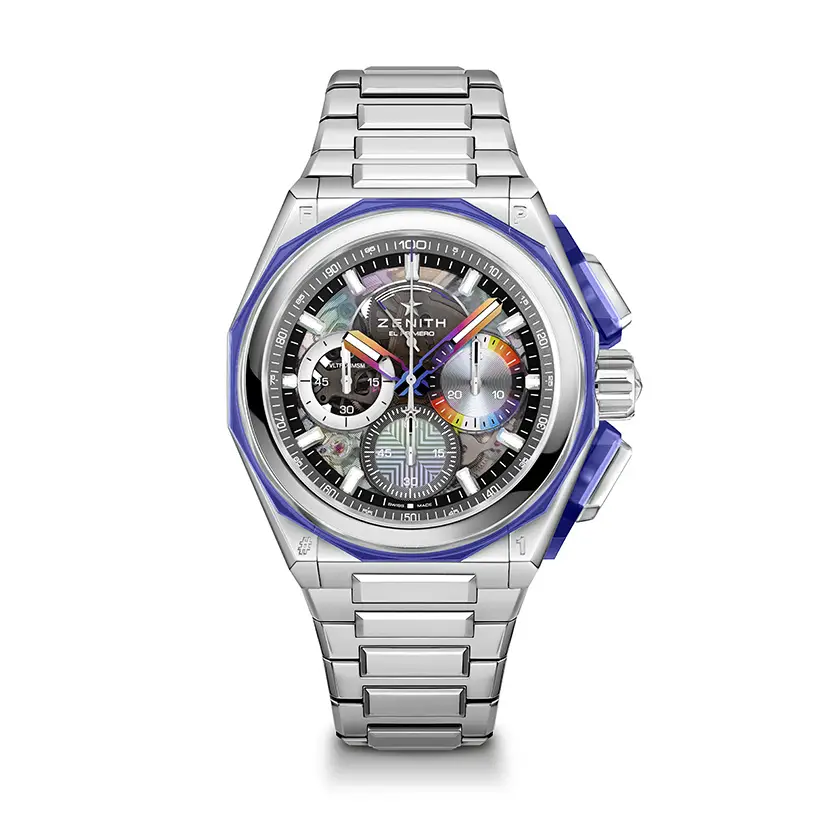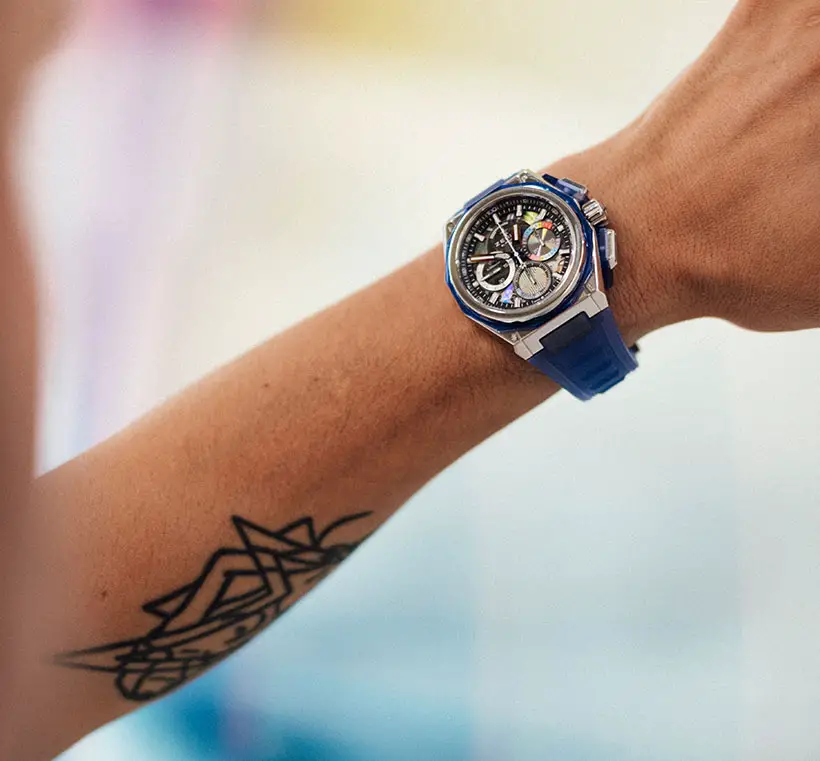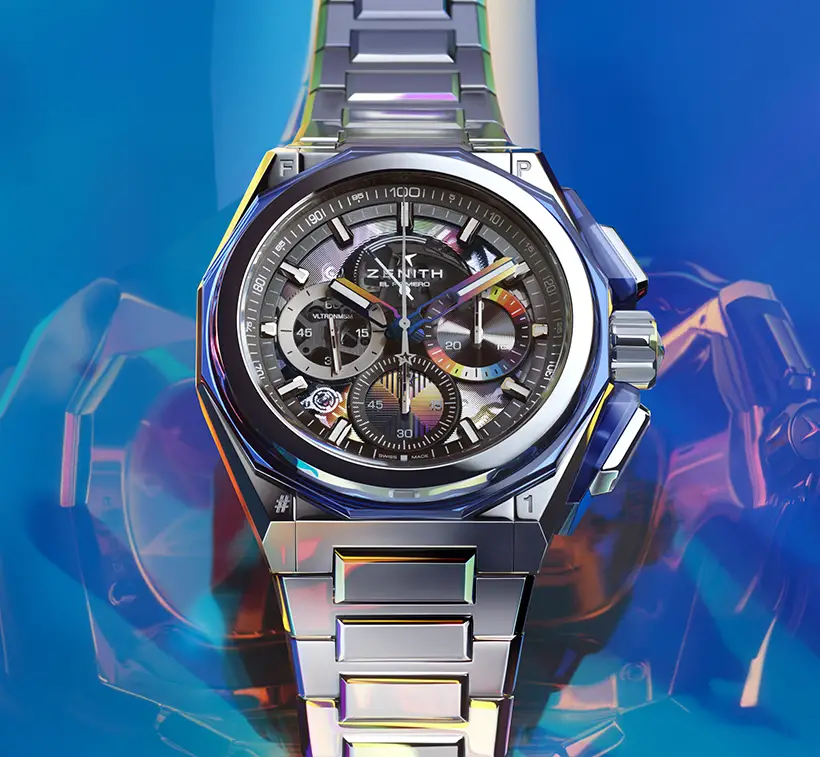 *Some of our stories include affiliate links. If you buy something through one of these links, we may earn an affiliate commission.