YUWANG Yacht is a sleek, modern concept yacht for an owner who loves long voyages with family and wants to explore remote destinations in Asia-Pacific. Almost 2/3 world's population is in Asia and the wealth is growing significantly in all Asian countries such as China. Asian wealth is growing faster than anywhere else in the world, they love to have a penchant for luxury and status symbol, but the current demand for yachts is somewhat small to none. Yachting is a culture that's been established very well in Europe and United States, but this progress took decade to develop and thrive. Asian market is still at initial phase.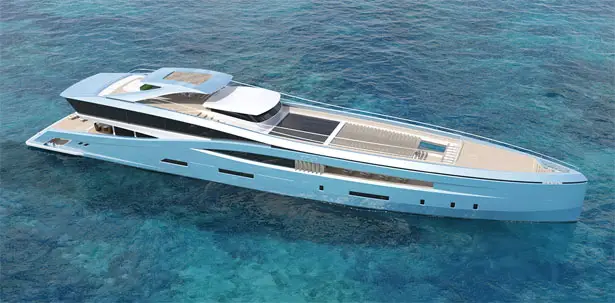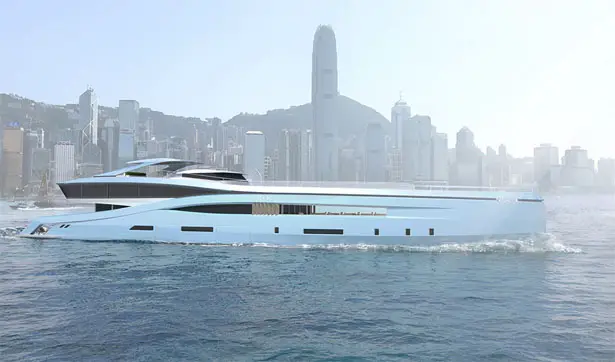 Featuring 70m body, YUWANG Yacht by Jesse Huijser has been designed to emphasize on indoor-outdoor living, it has open-plan layout without sacrificing the privacy of the passengers. Western approaches to yachting doesn't always translate well within Asia, YUWANG aims to embrace unique aspects, qualities, and geographical elements found within this continent. It is designed with optimized draft, lightweight materials, it is translated into a new floating living space suited for millennial Asian owners. This concept yacht allows owner to fully appreciate and explore their surroundings.
To put the main focus on the S-shaped character lines, a sharper design language has been applied to the main body. Whereas, a softer and rounded off theme and a different color have been applied to the accommodation deck and the bridge which will put these elements into the background. Additionally, the support of the sun deck canopy is made from reinforced glass which will also fall into the background.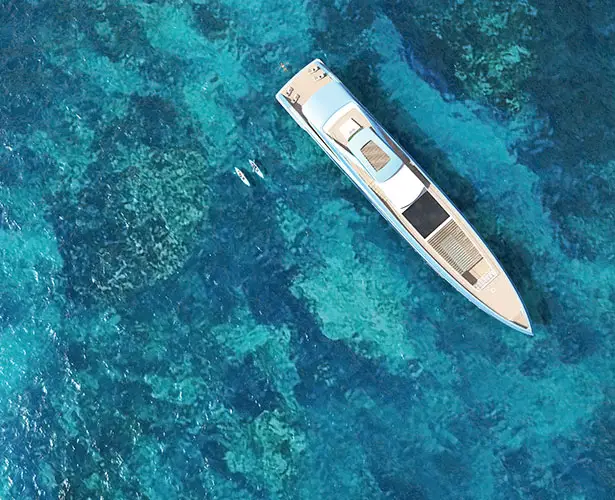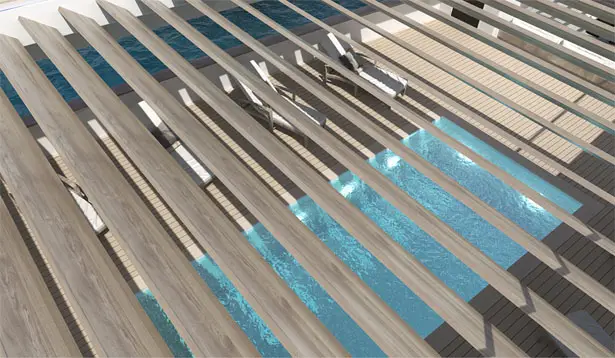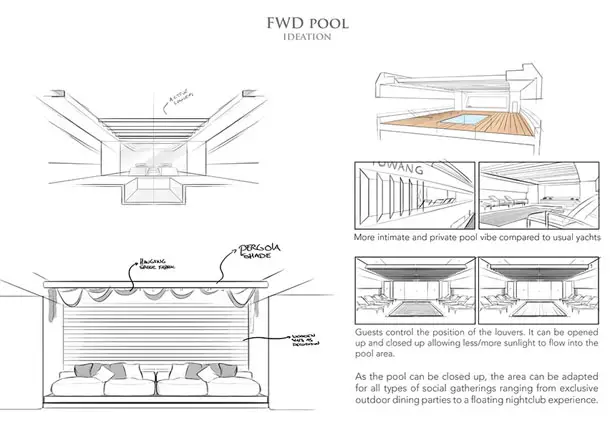 For privacy reason, sensitive outdoor areas are moved from aft to bow. Beneficial when stern docked. Drive in tender bay; enter limousine tender unnoticed and in comfort of your own yacht. The open plan layout frees up space by having a less complex and a less repetitive. The raised wheelhouse in combination with the removal of the front part of the accommodation deck gives a weight-optimized structure that also allows the dining lounge to have a taller ceiling.
Asians tend to be generally more family oriented hence all cabins are positioned together on the accommodation deck creating an apartment-type of layout. In the accommodation area, you are in direct visual contact with the sea. This is achieved by extensive use of glazing, creating a panoramic view from all the guest areas, while the owner's deck includes a 180-degree view. The overall design of the accommodation-deck evokes the style of a modernist villa.
*Some of our stories include affiliate links. If you buy something through one of these links, we may earn an affiliate commission.