Now you can wrap your hands around a steaming mug of your favorite coffee drink with your personal computer. "Yuno" a touch screen display wrapped around the mug. If you are a computer savvy and you bound yourself to a desktop early in the morning to check your blog, then this Yuno – Coffee mug will act as your own personal PC.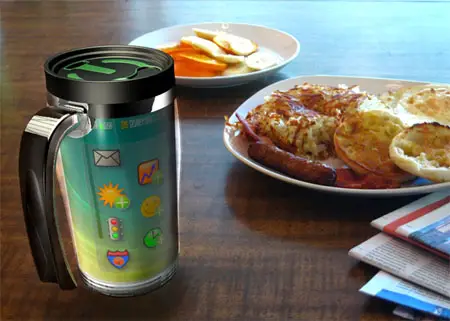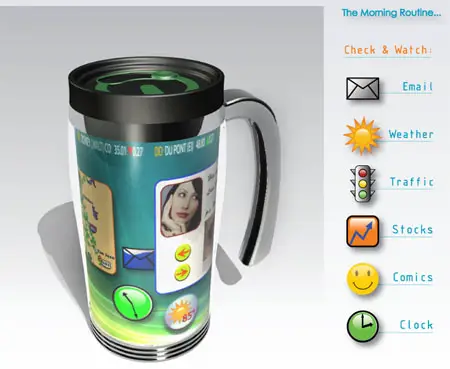 Check all the latest news, e-mails, or any other important information on your breakfast table. Yuno is a regular coffee mug but it can be of great help for any professional business man who is always in a hurry. You can carry this mug along with you anywhere you want. This mug can instantly display your current chosen screensaver or picture. I don't think any other device is capable of providing such a computer handy stuff.
I like this whole concept of Yuno PC mug which is invented by Jason Farsai. But it sounds a little weird, when you have to face your computer in a curved surface. Even though this Yuno mug works as a PC but still it will be difficult for anyone to use it on a regular basis. Never mind, you can still give it a try.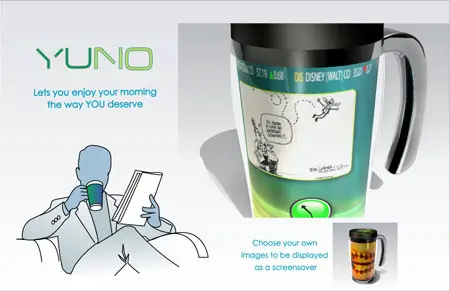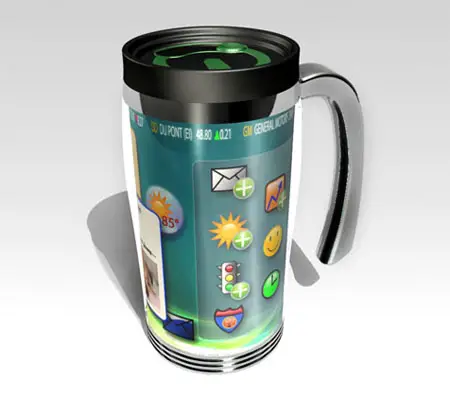 Designer : Jason Farsai
*Some of our stories include affiliate links. If you buy something through one of these links, we may earn an affiliate commission.