Zaha Hadid Architects has released its latest concept project, Xi'an International Football Center. It's a 60,000-seat stadium designed for both national and international matches, including domestic league games, cultural events, youth training academies, cultural events, or entertainment performances. This football stadium will be located in Xi'an's Fengdong New District with its stations on the city's metro network.
Xi'an has a population of nine million people with two professional football clubs. The city is planned to host 2023 Asian Football Confederation (AFC) Asian Cup in China. Designed to provide optimum condition for football yet it also maximize its user by generations even after that 2023 tournament, that's the starting point of this stadium.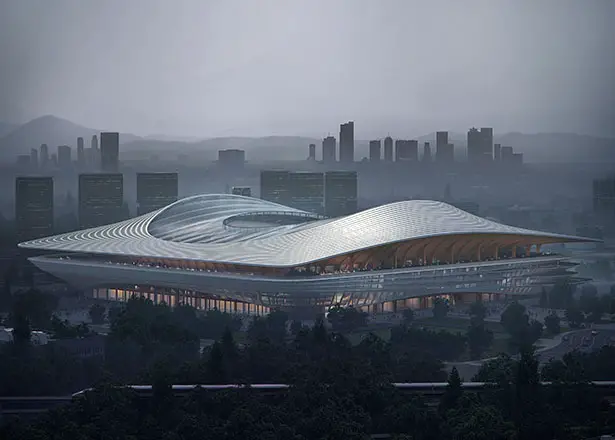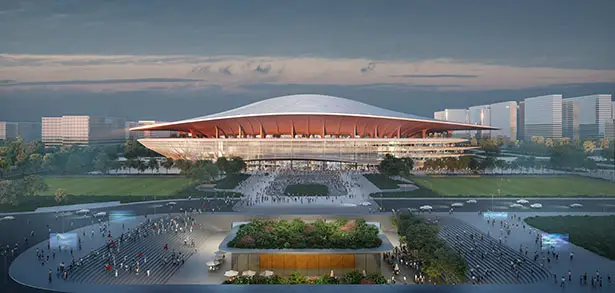 Xi'an International Football Center Stadium features open façades design that invites the city into its heart, enjoying cozy public spaces, recreation, and dining facilities throughout the day. It is integrated within the orthogonal urban grid of Fendong's business district. The perfect location gives visitors a beautiful view over the city to Qing Mountain.
The sweeping lines of the façade protect this stadium from northerly winds while still conveying the fluid forms of the roof that provides shelter to saddle-shaped seating bowl, it optimizes the spectator seating provided at midfield.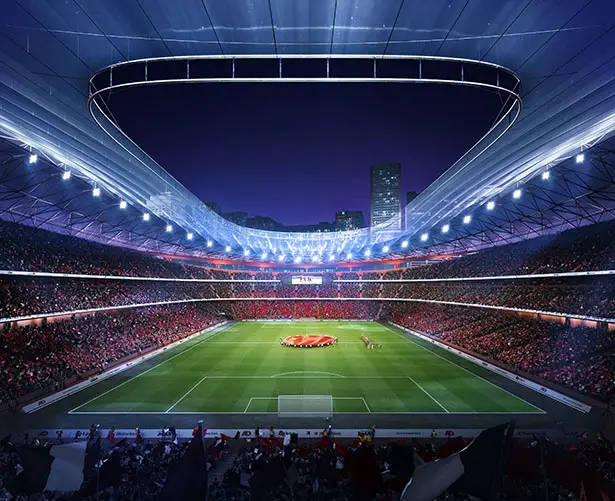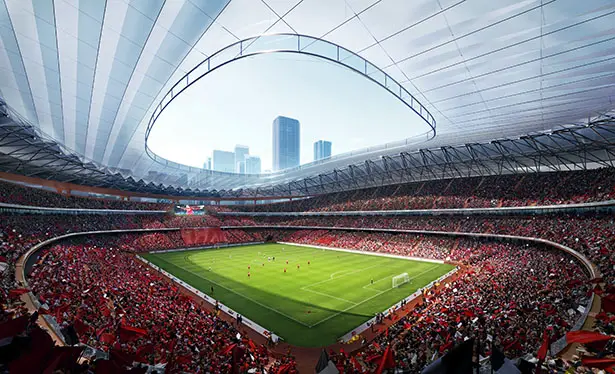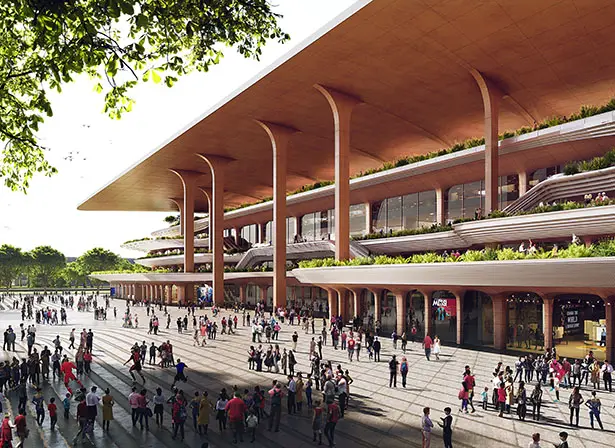 The design of Xi'an International Football Center Stadium features an ultra-lightweight long span cable-net roof structure, thus, providing a minimum load and material footprint, reducing stadium's primary structure. That wide perimeter roof overhangs shelter facilities throughout the building's envelope. The large, open-air terraces and public concourses incorporates extensive planting on all levels to create comfortable conditions and atmosphere in Xi'an's hot continental summer climate.
The spectators are protected from direct sunlight by a translucent membrane over the seating, at the same time, the natural light can still reach the playing surface to help natural growth of the grass on the pitch. Zaha Hadid Architects explains that due to geometry design of this football stadium, all those 60,000 seats are positioned in a way that ensure an outstanding match can be experienced by all players and spectators.
More images of Xi'an International Football Center: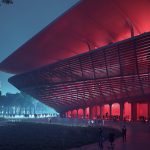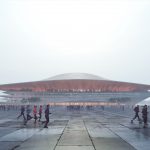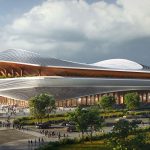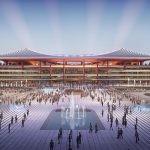 *Some of our stories include affiliate links. If you buy something through one of these links, we may earn an affiliate commission.