X1 Water Bike is the latest product of Schiller Sports that deliver the most advanced water bike in the world yet. Each unit is constructed out of anodized aluminum, stainless steel, and a proper propulsion and steering system with rugged, inflatable pontoons for easy transport.
The company promises to always try to revolutionize water sports and cycling industries, X1 is an example of state-of-the-art engineering and design. Schiller aims to allow millions of people around the world to enjoy dynamic and safe biking experience on water, something that has virtually no learning curve, it's a new sport as well as recreational activity. This water bike was born out of all-star team of engineers, designers, and craftsmen who are teamed up to invent something that we've never seen.
From : Schiller Bikes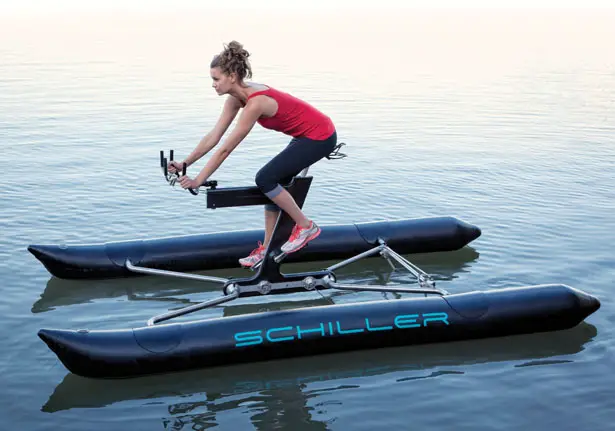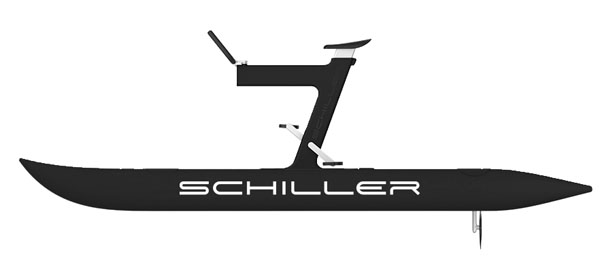 The design of X1 Water Bike features bold colors, striking curves, and precision engineered parts. Its drive train utilizes Gate carbon drive belts, flexible shafts, and twin oscillating propellers that allow it to move left and right, there's no need for a wheel. The dual chamber, inflatable pontoons offer maximum rider safety on water. Depending on rider ability, this water bike is able to achieve a speed of 8 knots/hour or 10 miles/hour. This bike is not just a concept, it's actually available online, just prepare for about $6,500 to own 1.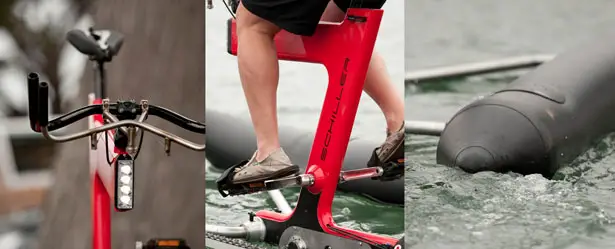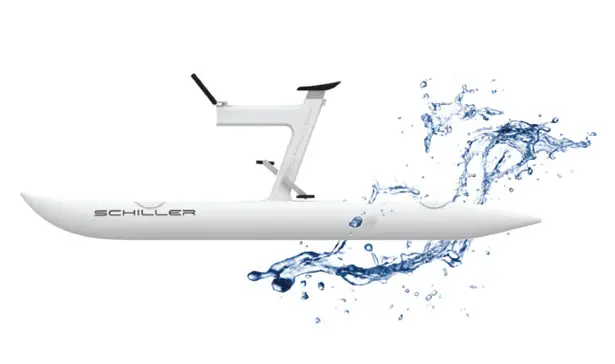 *Some of our stories include affiliate links. If you buy something through one of these links, we may earn an affiliate commission.