Alright, after reviewing X-Mini Uno, this time, we get our hands on X-Mini Max. We have to thank XMI team who was kind enough to send us its latest products to test. Just in case you haven't heard about this portable speaker, we wrote reviews about them before X-Mini 2nd generation, X-Mini Max II, and X-Mini Uno.
If X-Mini Uno is just one capsule speaker, X-Mini Max is a pair of mini capsule speakers where the size of each unit is smaller than Uno. Equipped with ceramic drivers, these speakers deliver powerful stereo sound that you might not expect from such tiny package. Available in different colors: blue, green, gun metal, red, orange, purple. We have received the gun metal model, it looks really cool, you can tell it blends perfectly with its orange ceramic driver. Thanks to new ceramic drivers, you'll be able to enjoy crispier and clearer sound.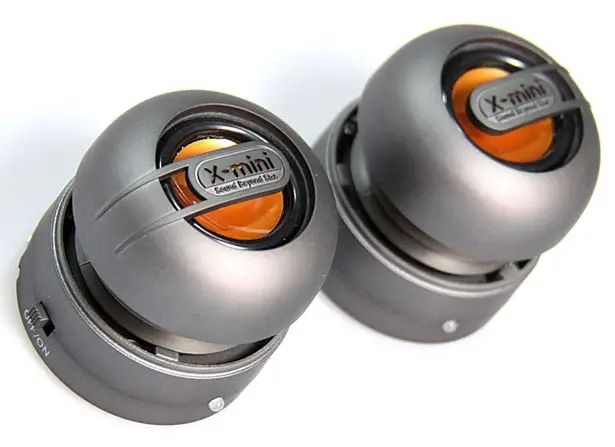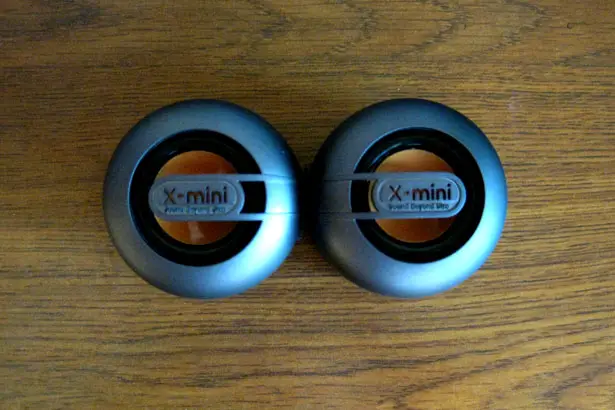 From design point of view, the smaller size of these speakers makes them even more pocketable, love the smaller and modern design. Petite in size but massive in sound, each unit measures 3.22" x 2.33" and weighs for only 2.8 ounces. The coating feels really smooth, soft, and nice, but since our last experience with X-Mini 2nd generation, hopefully the surface doesn't turn sticky after some time. Just like previous design, there's accordion-like material between 2 halves of each speaker that you can compress or lock in order to shrink the size even further. You can also join up these 2 speakers together, thanks to the magnet located at the base. The speaker feels solid in our hand, probably this is because the weighted bottom to ensure this small device doesn't bounce around on music.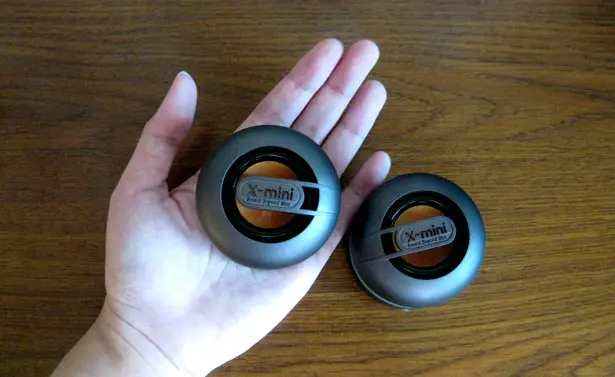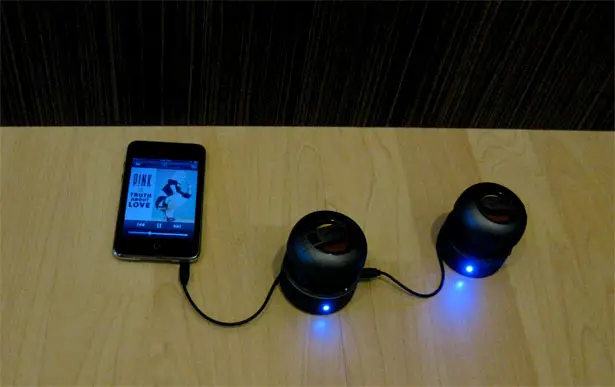 X-Mini Max has 3.5mm audio jack which is compatible to most range of media devices. You can plug it to your gadgets such as laptop, tablet, music player, or smartphone and enjoy clear sound of music without having to wear headphones or earphones. The audio plug can be tucked away under Max for easy storage when not in use.
Buddy-Jack is a great feature that you can use to create a chain of X-Mini capsule speakers. Gathering with friends and family becomes more enjoyable with music.
Toss X-Mini Max in your travel bag, it won't occupy much space, even better, it fits perfect in your coat pocket. We have tested this pair of speakers with different kind of music, from Michael Bubble to Michael Jackson, the result is pretty impressive for portable speaker in its class. For one time 3-hours battery charge, you'll be able to enjoy non-stop 18 hours of music playback.
Overall, we highly recommend you to get X-Mini Max if don't have much budget for fancier portable Bluetooth speaker. It does the job very well for small speakers that cost you less than $50, you can go with a pair of larger desktop speakers with similar price, however, you won't get the same portability.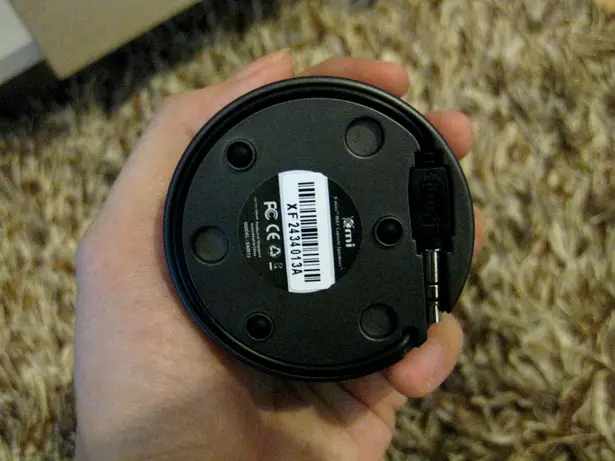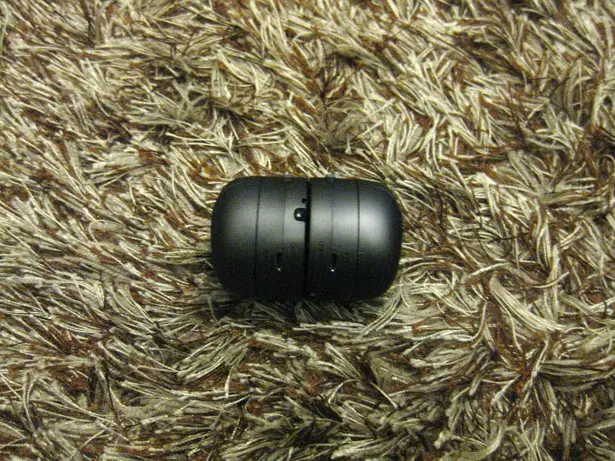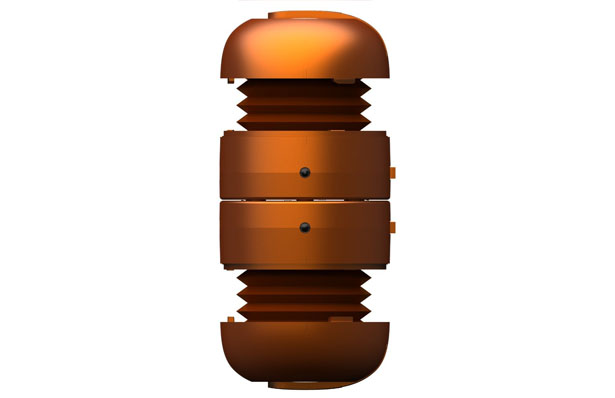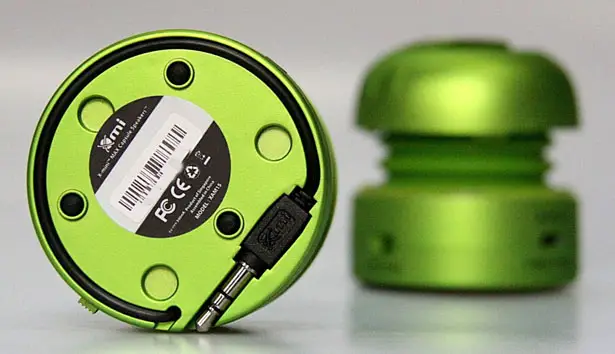 Tuvie has received "X-Mini Max Capsule Speaker System" from our 'Ask for A Review' feature, where we receive test unit/product sample for a review.
*Some of our stories include affiliate links. If you buy something through one of these links, we may earn an affiliate commission.