Wine has complex taste that consists of smells and flavors, Wine Glass Mask has been designed to focus the bouquet and concentrate the smell of fruits, spices, herbs, and flowers while still controlling the flow of oxygen. Designed by James Piatt, an industrial designer who has designed many consumer products from faucets to backpacks, this wine glass offers a new way to drink your wine thanks to its innovative design. This glass allows you to notice intensified aroma of the wine without eliminating the flow of oxygen, venture nozzles on the front of this glass reduce the flow but increase the velocity when entering the glass. The air speed would lift more wine vapors off the surface to enrich its aroma and flavor.
The ergonomic shape of the glass is the result of glass blowing process, it is done by blowing and spinning molten glass at the end of a metal blowpipe. This glass can be designed and made into an ergonomic shape that fits your face.
Designer : James Piatt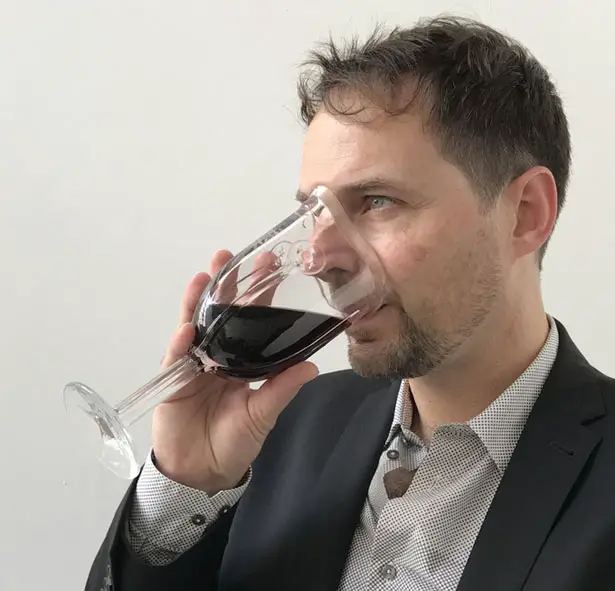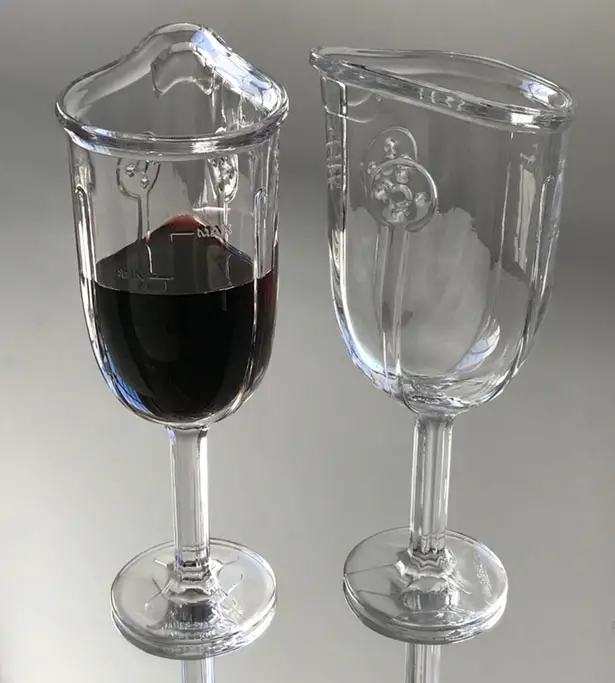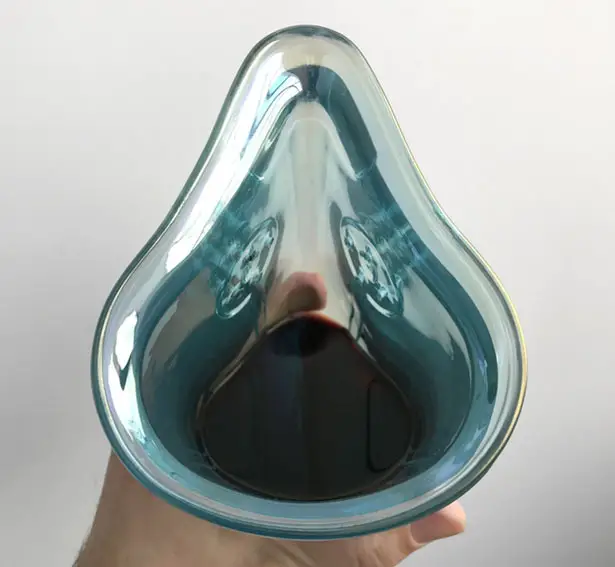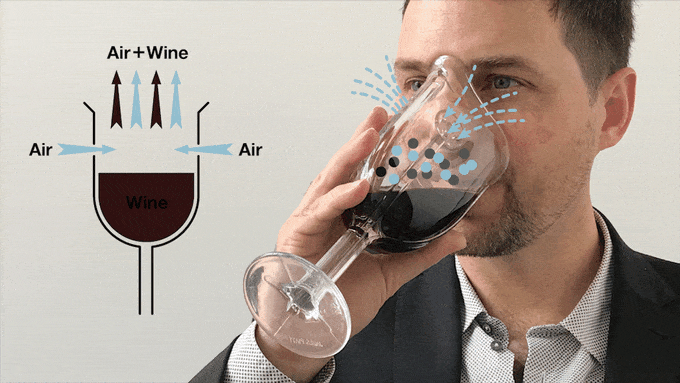 *Some of our stories include affiliate links. If you buy something through one of these links, we may earn an affiliate commission.