Designed by Andrei Filatov, the owner of Chateau La Grace Dieu des Prieurs, Wine and Chess Case is a 6-bottle square case that can be transformed into a chessboard. Considering Filatov has been passionate about chess since his earliest childhood, it's no brainer that he has come up with this innovative wine case. The main idea of the design was to combine two passions: wine and chess, therefore, the packaging case would never be thrown away once the wine is finished. The color of the pieces correspond to the colors of the chessboard. That red color of the squares was inspired by the popular design of chessboards back in the early 20th century.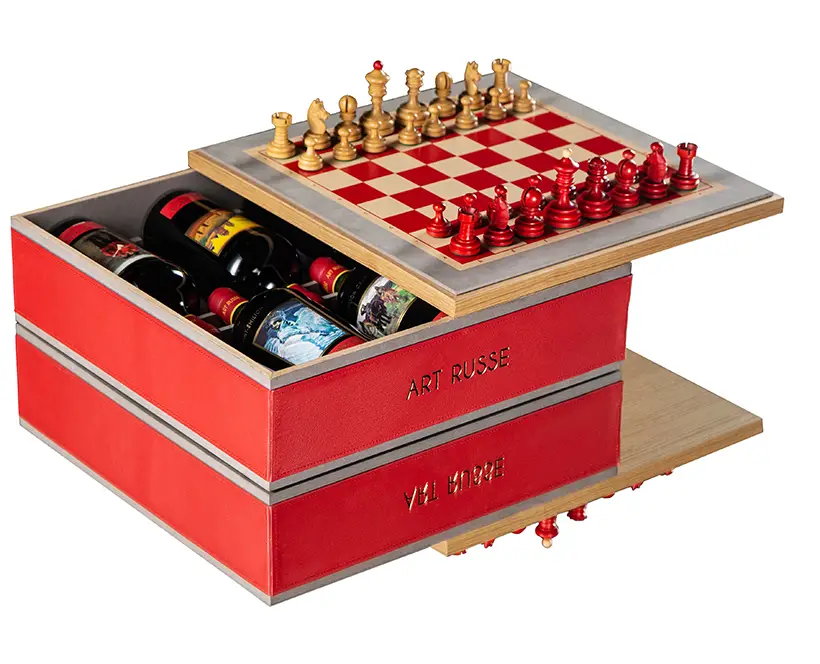 Inspired by chess champion Alexander Alekhine, Wine and Chess Case features the same Chessboard design that was played at that time. Andrei Filatov explains that this case can accommodate six wine bottles, the cover bears the logo for brand recognition. When you turn the case upside down, it reveals a nice chessboard. Each case comes with chess pieces in two bags, it offers chess players to enjoy a nice chess game and sipping wine.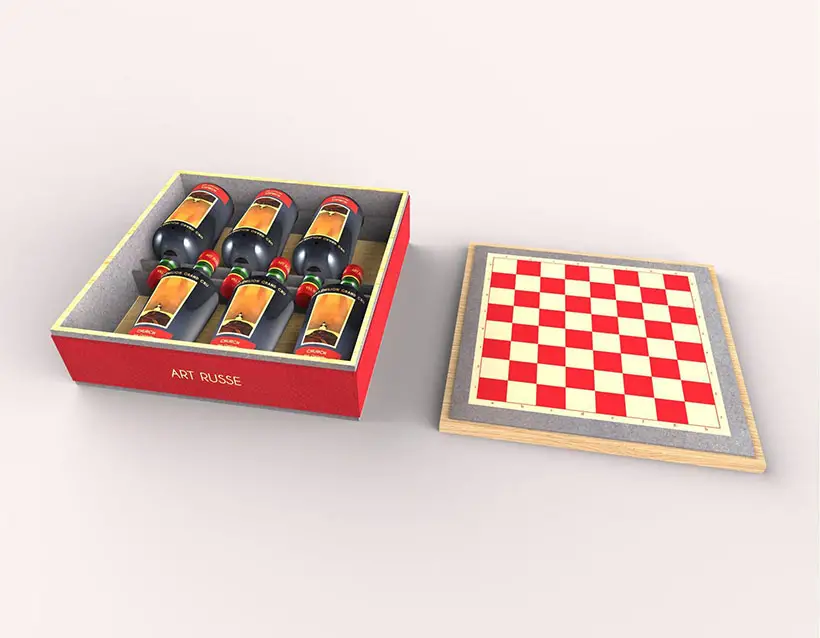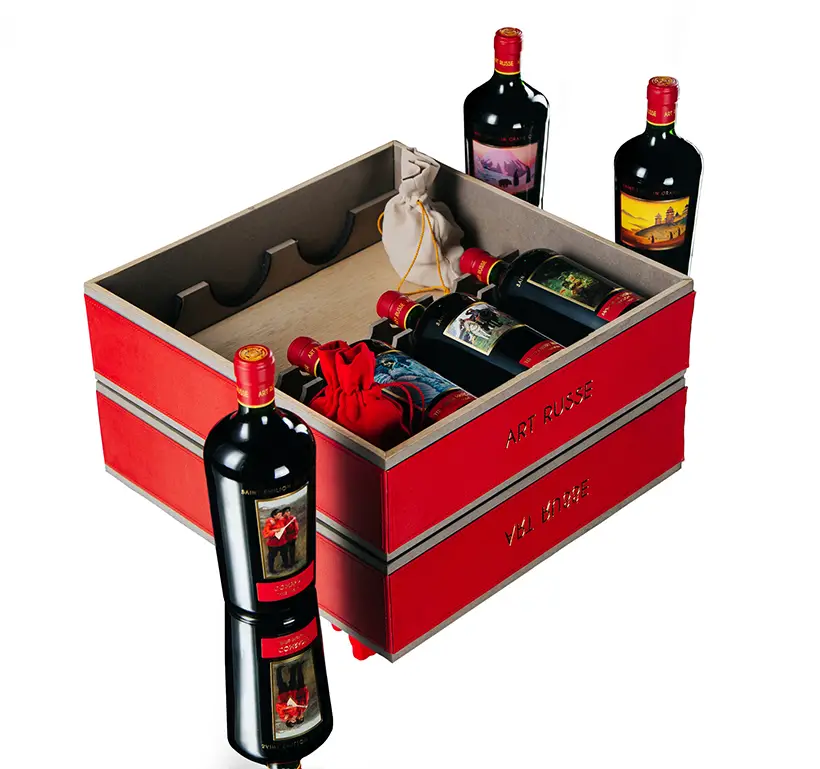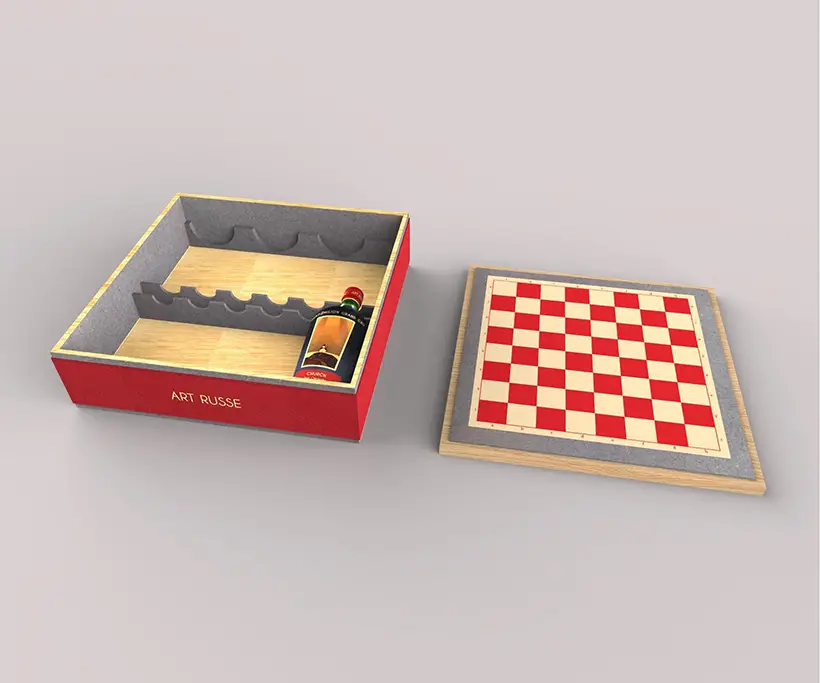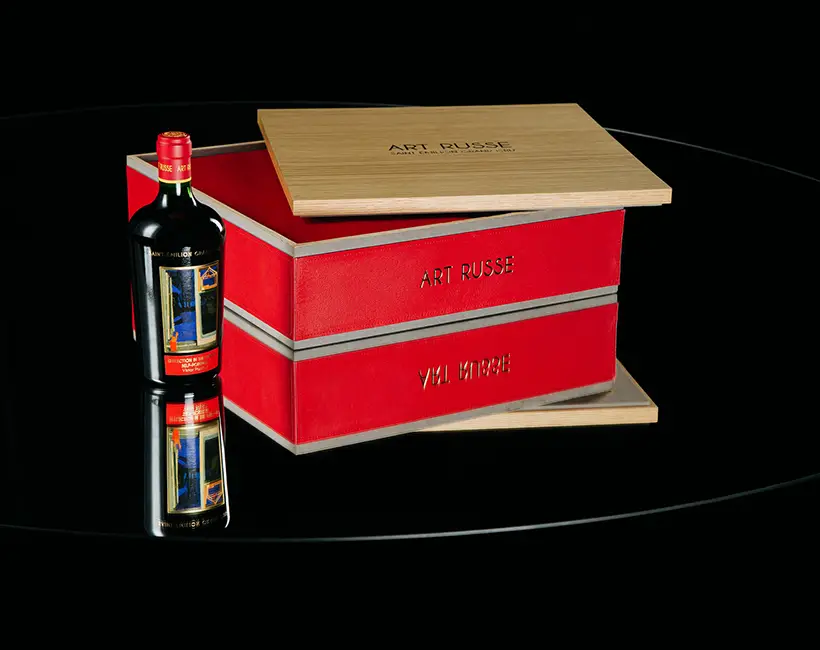 *Some of our stories include affiliate links. If you buy something through one of these links, we may earn an affiliate commission.