A compact, an entry-level electric vehicle from Opel might be the answer to our current mobility requirements. Targeting young drivers, Opel Rocks-e offers an electric mobility that is progressive, bold, and pure, it can be driven by young people from 15 years of age in Germany, as long as they have AM driving license. The design of Rocks-e represents Sustainable Urban Mobility (SUM) vehicle that is affordable especially for young beginners to urban commuters. Opel says that this entry-level price for Rocks-e will be less than a small car while the monthly leasing cost will be similar to that a ticket for local public transportation.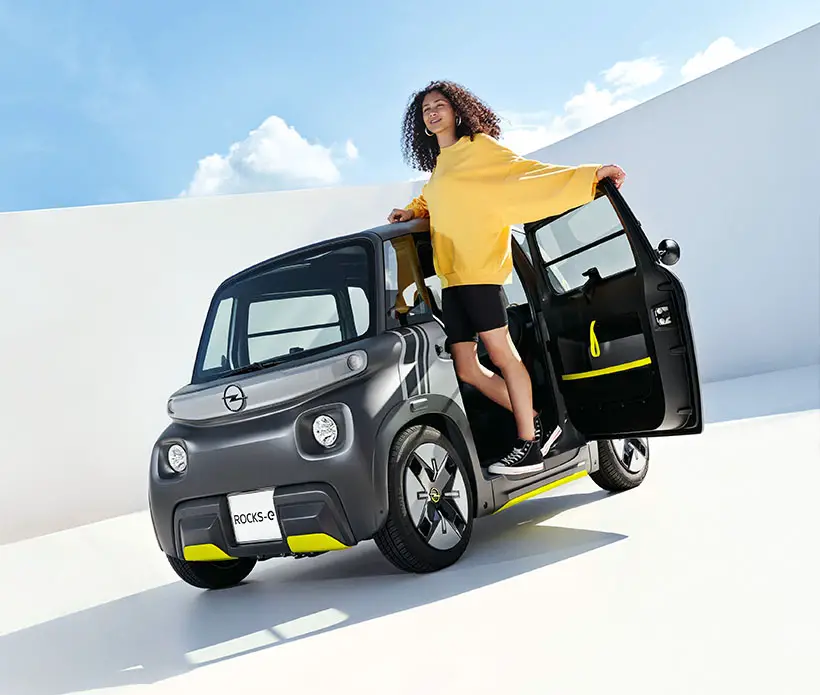 Extremely compact and pure electric, Opel Rocks-e enters the market with unbeatable price. It's a smart and highly functional vehicle for everyone, it only needs little space in towns. Opel Rocks-e weighs at only 471kg, 2.41m long, and 1.39m wide, at this size, this vehicle can be officially classified as a light motor vehicle. Hence, in Germany, it is possible for teenagers as young as 15 years can drive this vehicle with driving license class AM. That 14-inch wheels and turning circle of 7.20m makes this vehicle deal for the city where you can master tight corners and fit into small parking spaces.
Don't worry about recharging the battery, Opel Rocks-e can use standard household socket and can be fully recharged in just 3.5 hours. The 5.5 kWh battery is capable to deliver up to 75km range with a top speed of 45km/h. Rocks-e comes with built-in 3m charging cable which is housed in the car and can be pulled out through the passenger door when needed. Checkout the doors, notice the passenger door swings forward as usual but the driver's door swings backwards in the opposite direction, yet they look identical to enhance its pure look.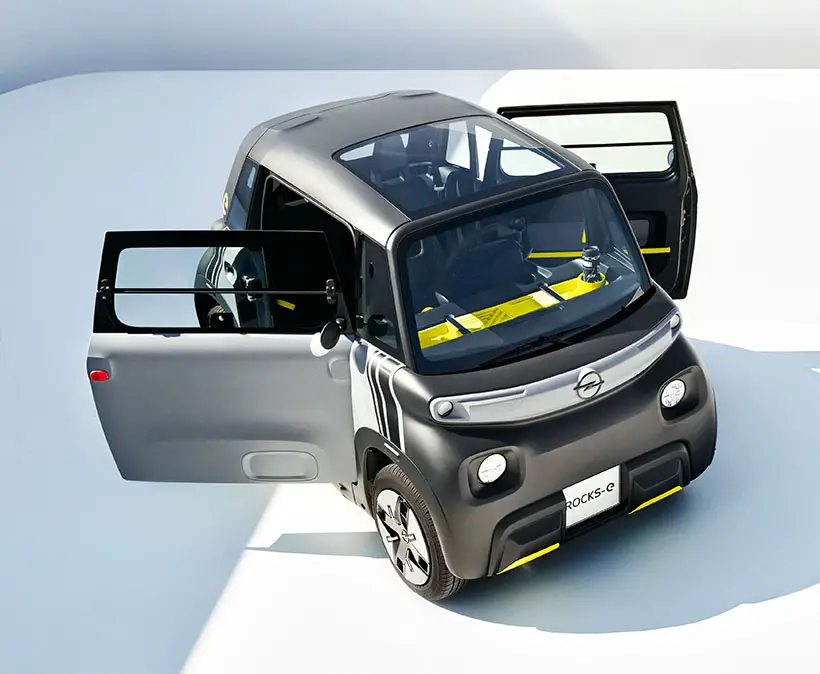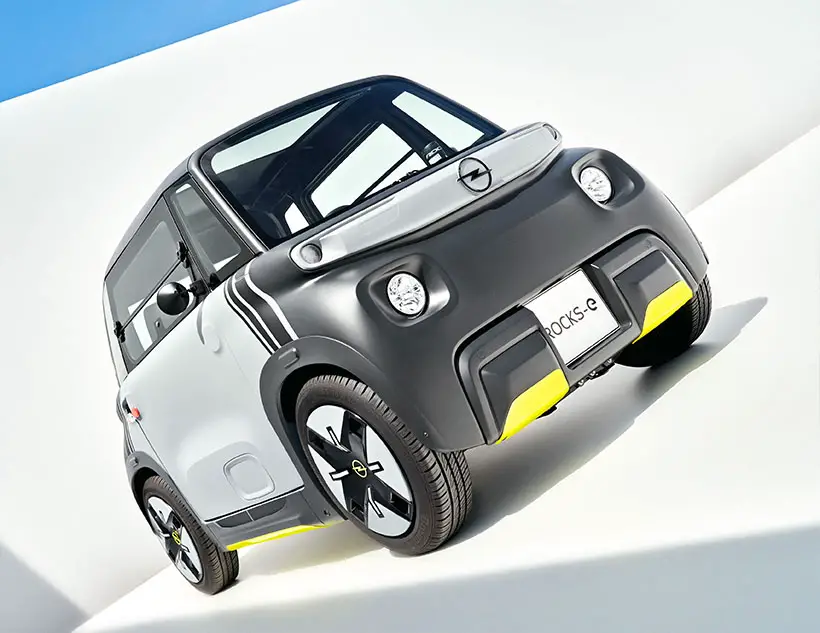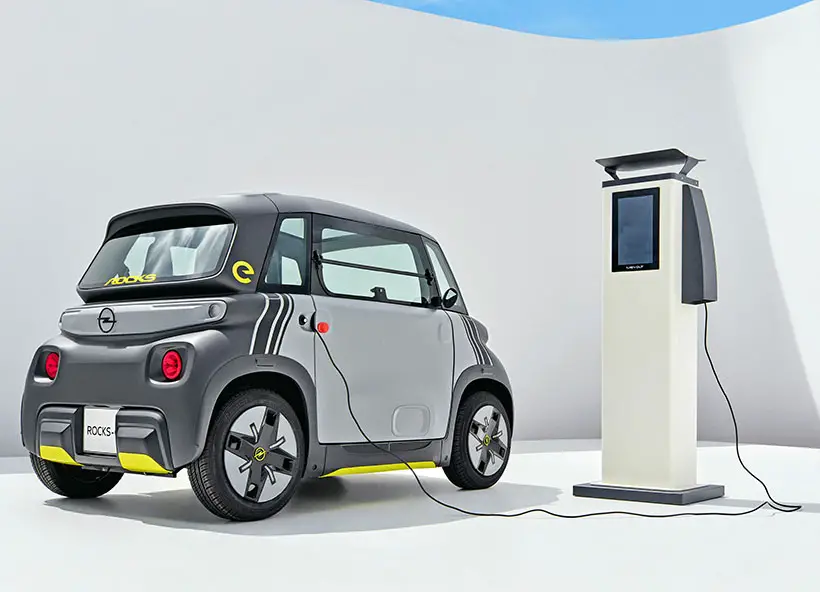 The cockpit features simple and modern design to fit modern young generation style, it's clear and focused on the essentials. It displays car's battery state of charge, speed, driving mode (drive, neutral, reverse), and also remaining range and mileage. It is also equipped with smartphone holder at the center console, myOpel app would offer further practical information.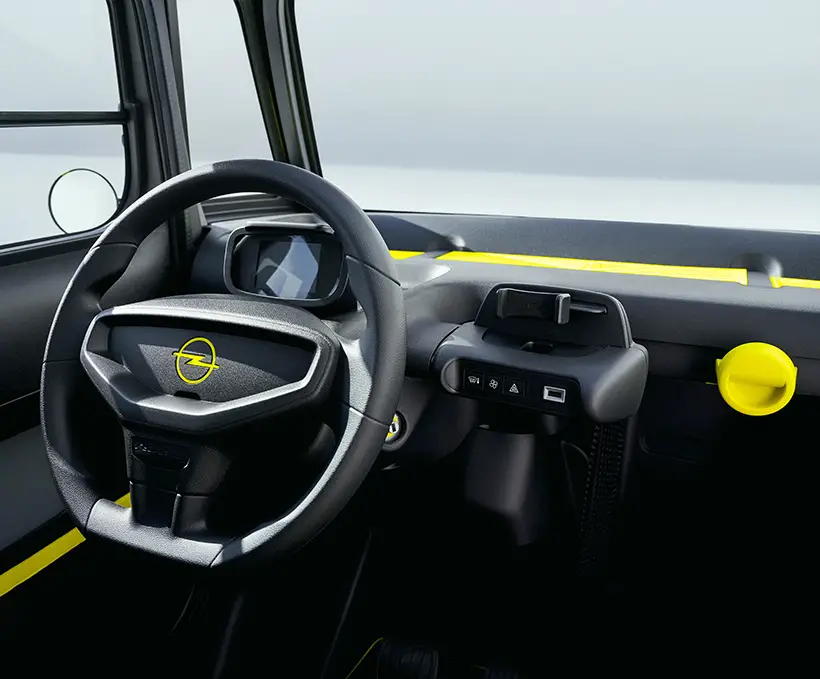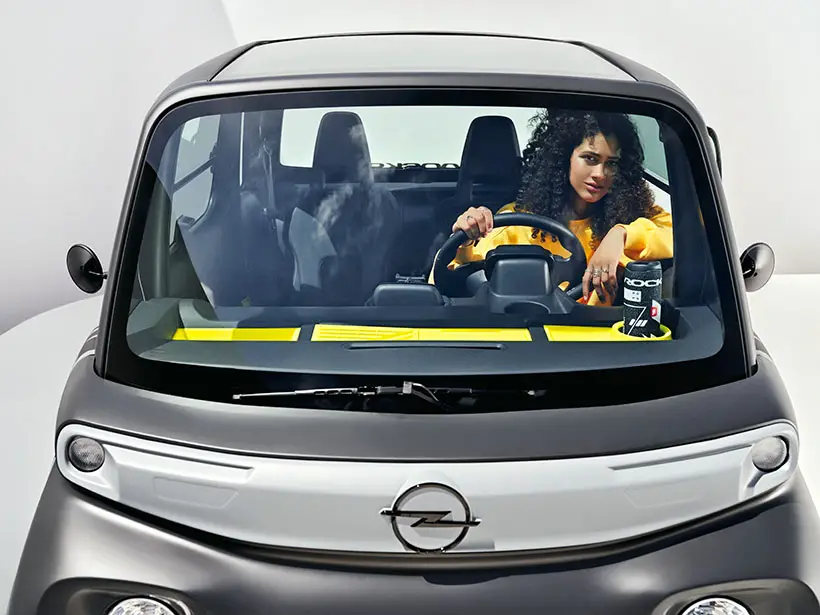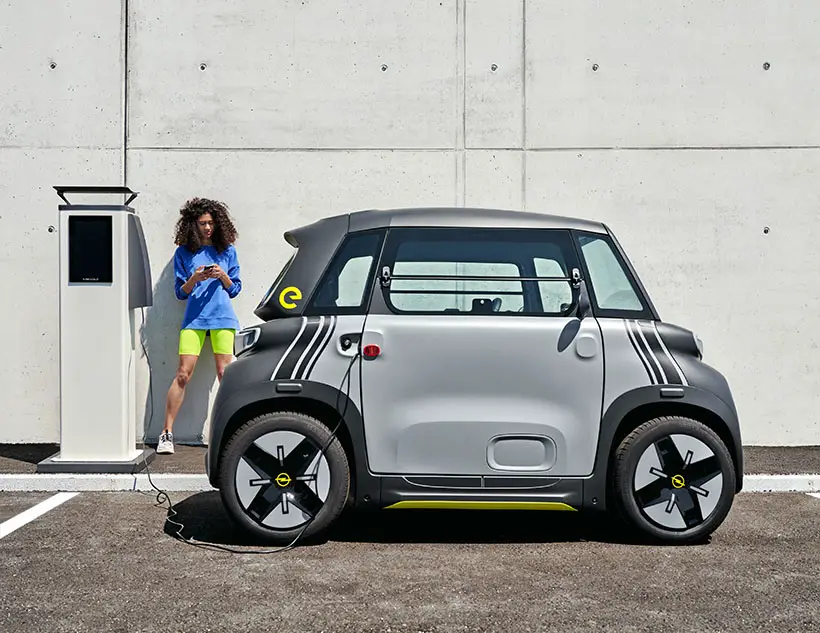 *Some of our stories include affiliate links. If you buy something through one of these links, we may earn an affiliate commission.