Water Discus Underwater Hotel looks like a spaceship hotel, it comprises of two giant discs, one underwater and one above the water. Due to this architecture, guests can enjoy jaw dropping underwater views while taking the most of the warm climate. Those two discs are connected together by three solid legs and a vertical shaft containing a lift and stairway. For the discs' structures, they can be adjusted depending on the local conditions.
The underwater disc is located 10 meters beneath the surface of the sea, it features 21 hotel rooms next to the underwater dive center and a bar. Each room has been constructed to be as closely as possible with underwater world in order to create surprising effect of what guests might see and have a safe contact with the local flora and fauna. If preferred, you can choose to have privacy because all rooms are sound-proof with curtains of different levels of transparency. The other disc and its adjacent satellites is installed 5-7 meter above the water surface, guests can find restaurant, a spa and other recreation areas in it.
Designer : Deep Ocean Technology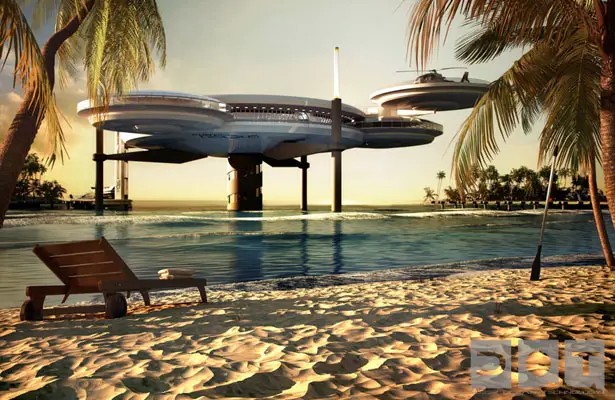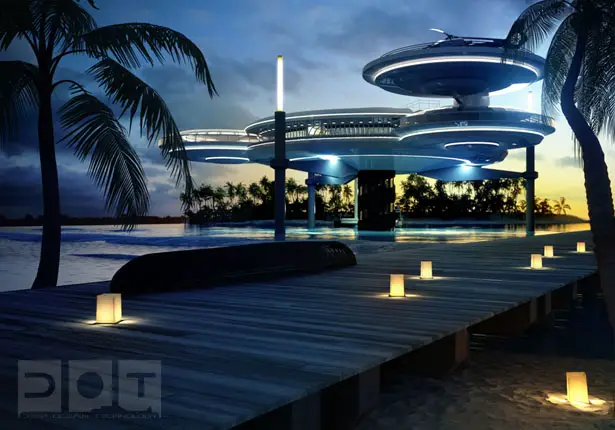 This hotel offers a wide variety of adventures that you can enjoy, being in the heart of the underwater world day and night doesn't have to be boring. Join diving course or learn how to pilot an underwater tourist vehicle, in the future there's possibility that Water Discus Underwater Hotel offers many attractive underwater activities for its guests. Safety is the top priority of this hotel, both designers and a team of professionals work really hard to ensure this hotel design meets the highest safety standards. Guests will feel safe both inside out.
Enjoy the luxury and the comfort of sky-high while being deep underwater. Water Discus Underwater Hotel complex is surrounded by beautiful vibrant coral reef, a unique location that allows guests to enjoy tropical weather as well as the amazing underwater world.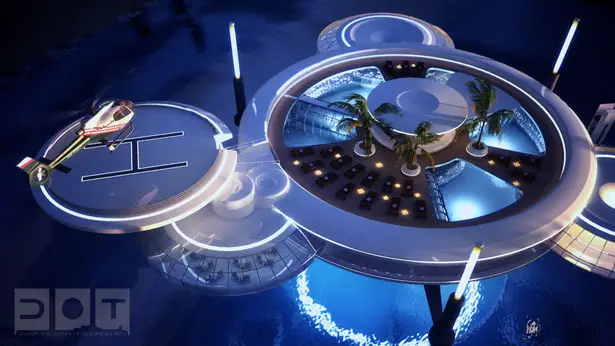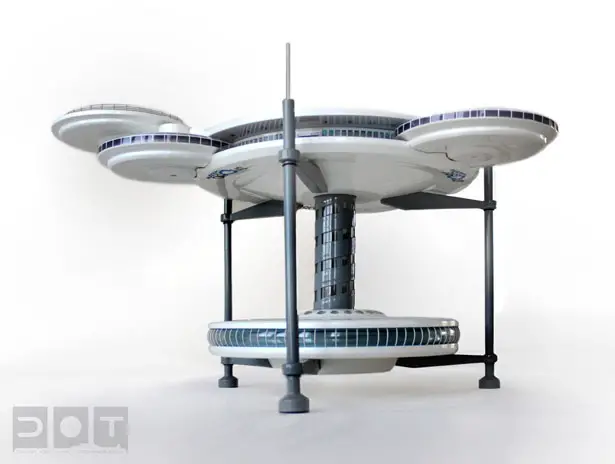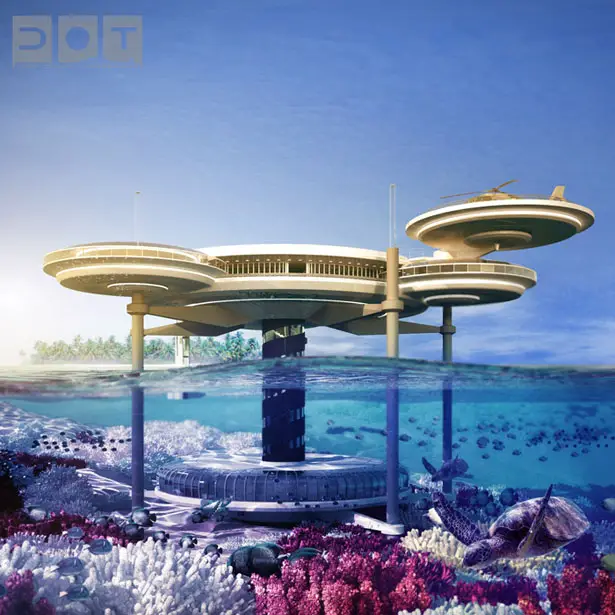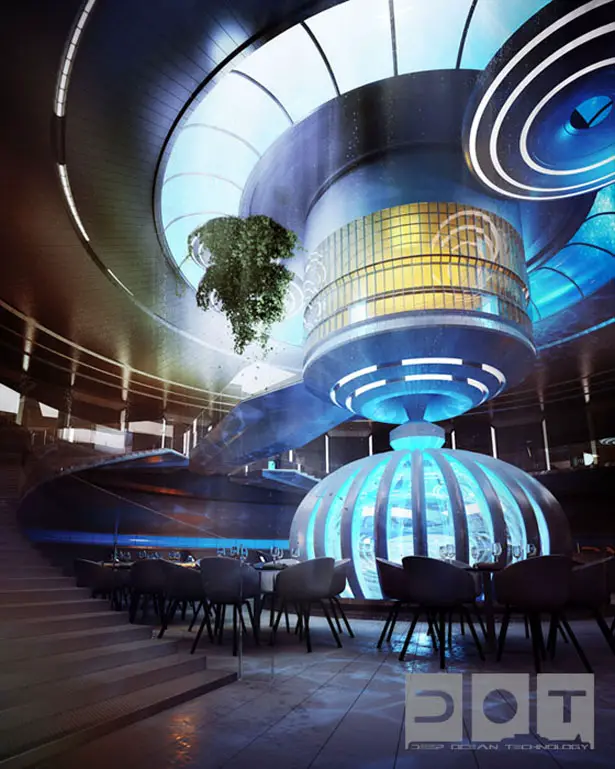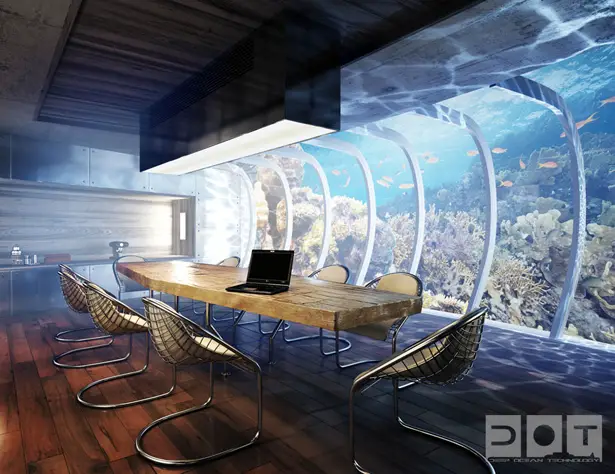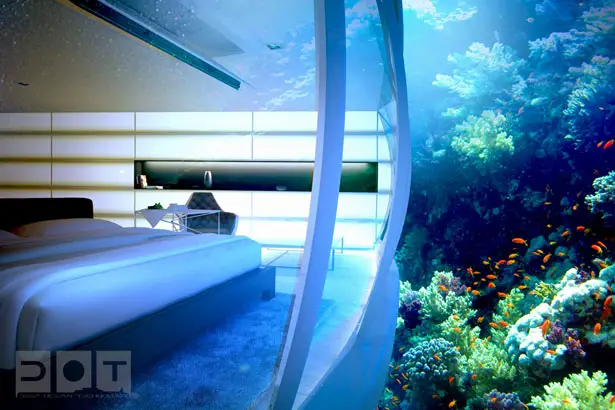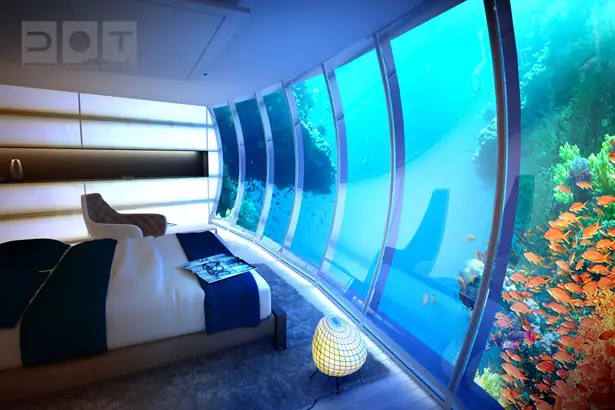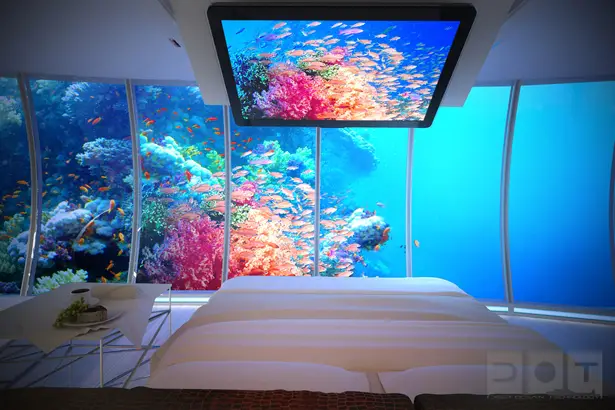 *Some of our stories include affiliate links. If you buy something through one of these links, we may earn an affiliate commission.