Washa|part is a wall-mounted washing machine with personal washing modules. It is a futuristic washing machine concept offering space saving design, efficiency and individualization. Efficiency comes from the reasonable use of water in the form of steam circulating around in all washing stages from pre-wash to drying.
Washa|part is highly suitable for hotel and dormitory use. In domestic use, it is the best for reducing the burden of mothers related to laundry chore by encouraging individual washing for all family members.
Designers : Buse Üstün and Fulya Pekserbes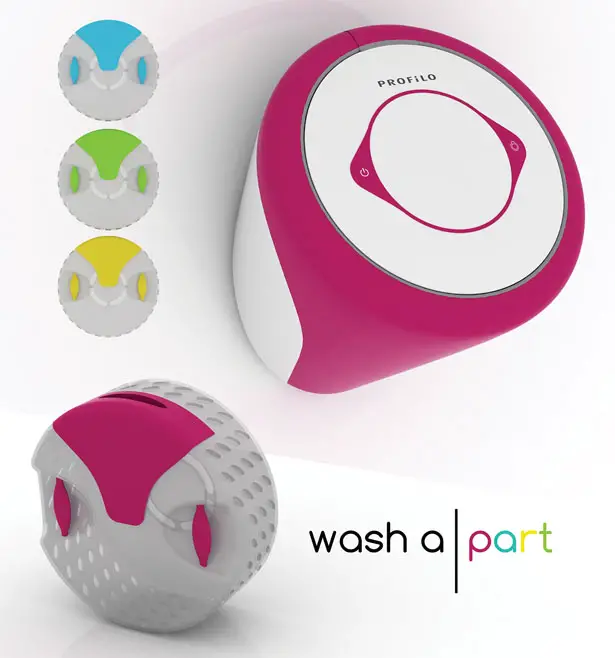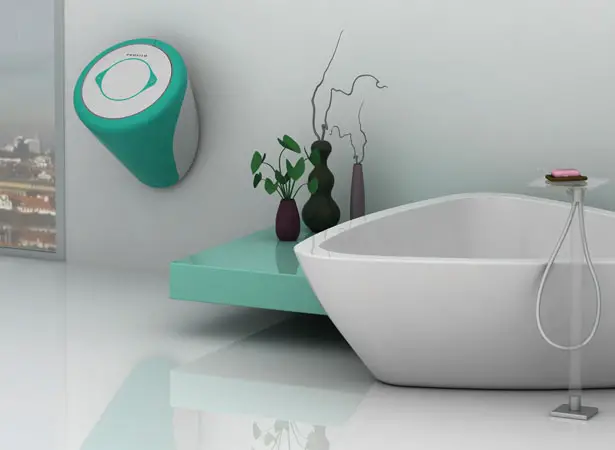 How Washa|part works
Steam washing which is performed by generating and pushing steam through a tube to a nozzle minimizes wrinkles. Steam is also used in pre-wash and post-wash cycles to soften the clothes. For drying, very hot steam is used for heating the clothes' moisture, whilst moisture is circulated out the system. It has separate drying and refreshing functions to clean clothes that don't require an intense washing or are just wet. During washing cycle, detergent tank releases necessary amount of liquid for each wash through a tube to the steam generator. The steam generator sprays the detergent onto the clothes in the form of fine mist which increases the efficiency and minimizes the amount of detergent needed. Super silent motor, working without any belts or gears, reduces the vibration and noise to enable users to do the laundry anytime of the day. Portable drum in different colors for each family member/user enables them to collect and do their personal laundry with ease.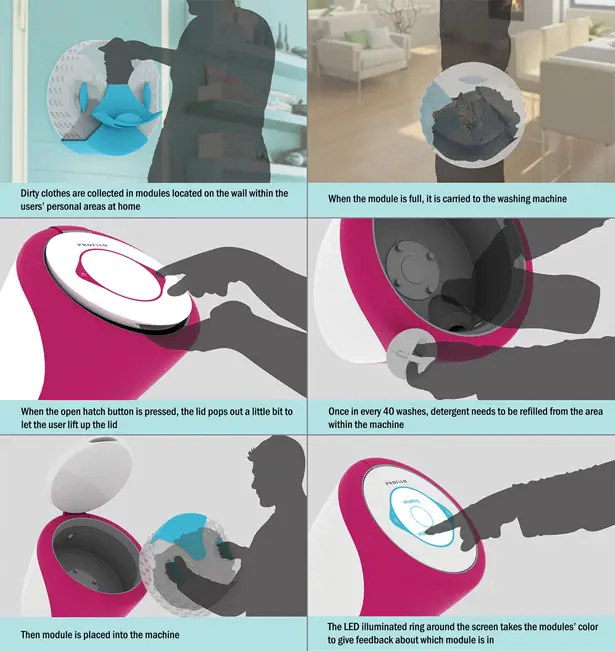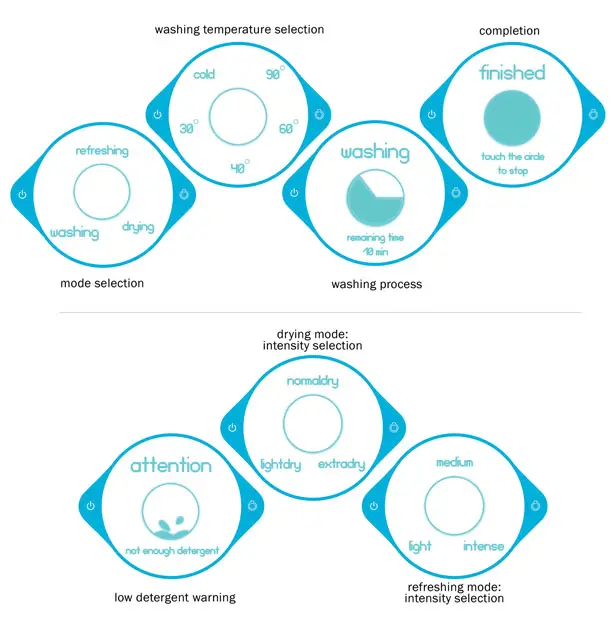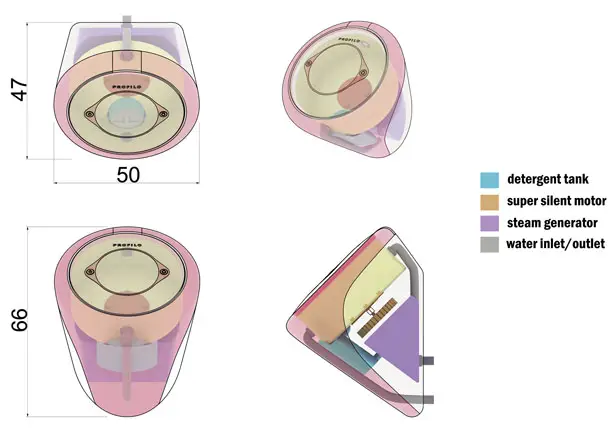 *Some of our stories include affiliate links. If you buy something through one of these links, we may earn an affiliate commission.