Wally, a Monaco-based yacht brand, just revealed first details of its latest model, WallyWhy100. It's a bold and unique yacht that successfully integrates into wallywhy range. The exterior and naval architecture was created by Wally-Ferretti Group Engineering team while the interior was done by Studio A. Vallicelli & C. It's a crossover yacht where it fulfils the need of more voluminous cruisers in the sub-70ft range while featuring all qualities of a 60-70 foot coupe boat and benefits of wallywhy volume.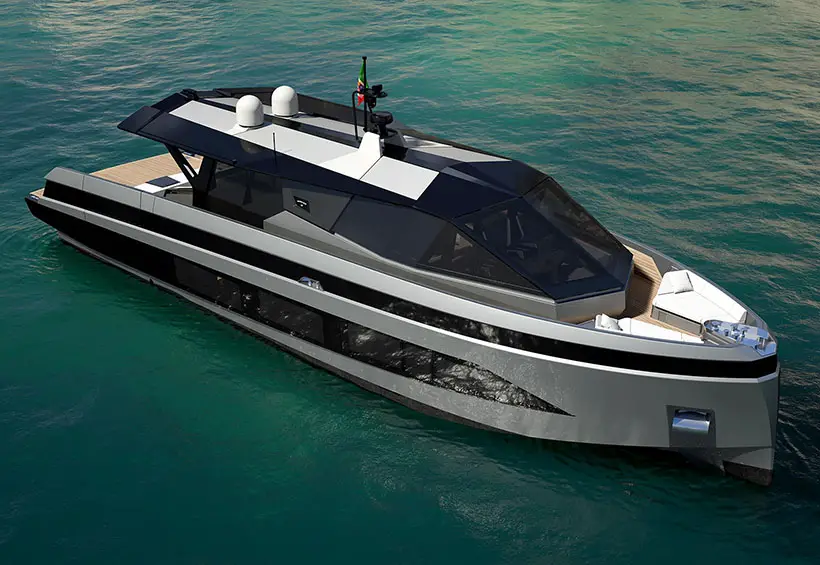 WallyWhy100 Yacht was born out of a gap in the market. Stefano de Vivo, Wally's Managing Director, says that while being beautiful and sleek, most traditional coupes don't offer the comfort and livability space that owners usually expect from their boats. On the other hand, larger and more voluminous boats don't usually offer good speed and usage flexibility.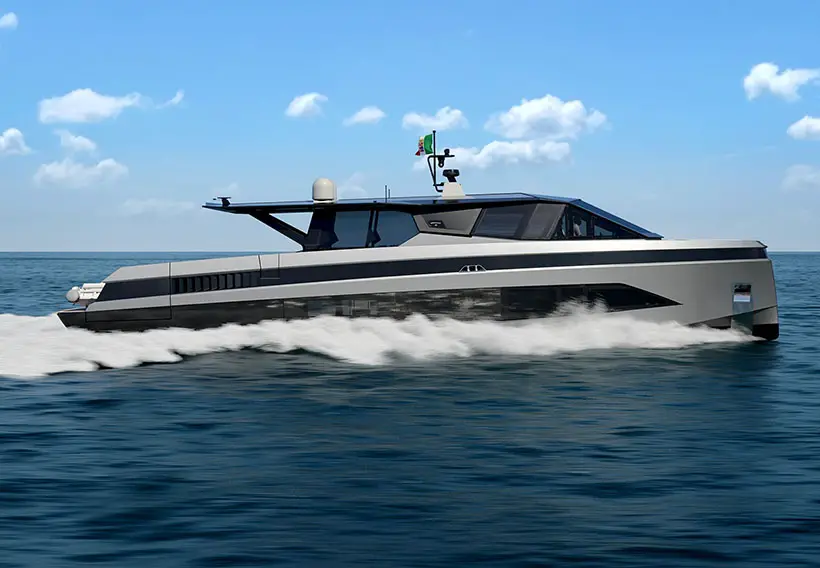 WallyWhy100 from Wally wants to offer you a new yacht design where you don't have to choose between performance or comfort. Designed with closed cockpit, it is pushed far forward to create more space for inside/outside living that gives this boat sleek, eye-catching, yet aggressive look. It is further enhanced by a large and inviting beach area, which is close to the water. That tall and slightly reversed bow guarantees a dry and safe ride in all weather conditions.
Unlike other vessels of this size that choose to divide the layout into different levels to create the illusion of more space, WallyWhy100 Boat chose to double down on a one-level, stern-to-bow approach. It results in a hybrid area on the main deck level that can be enjoyed closed or fully open. It also features 14sqm beach area, a home to a large hydraulic platform where guests can launch and retrieve tenders or toys up to 3.6m in length. The beach area is also completed with large folding wings that would increase the space by almost 50% while delivering a jaw-dropping 180-degree views.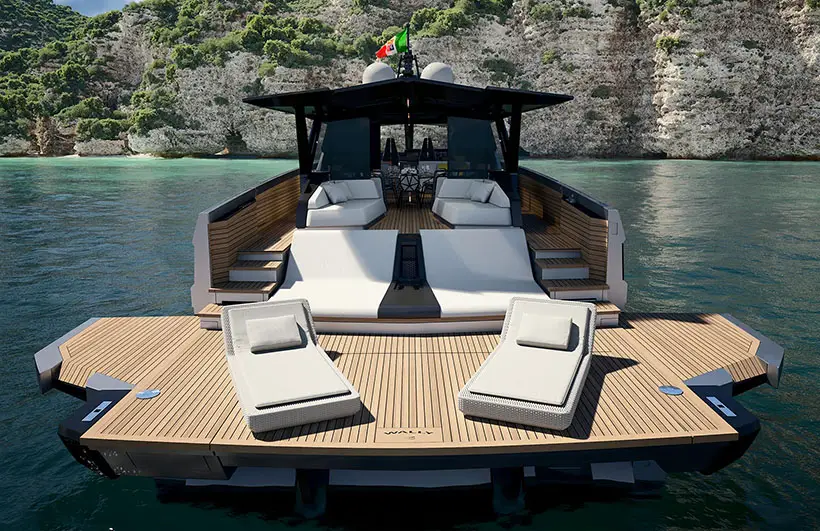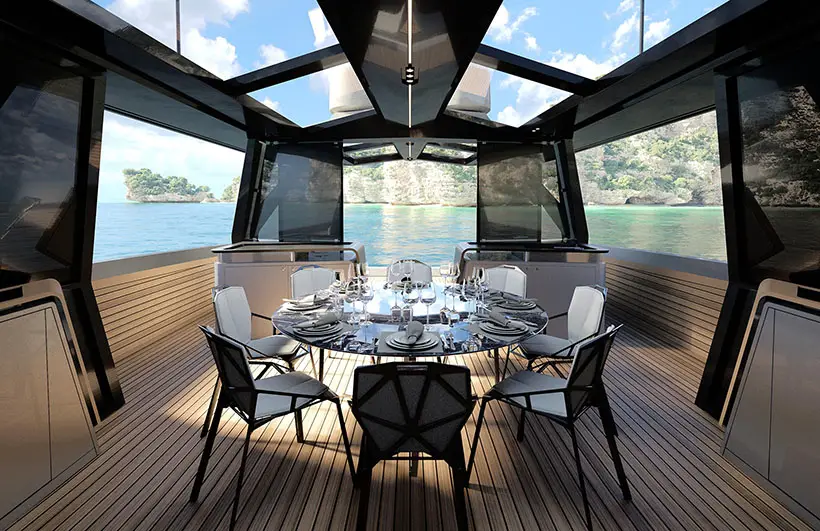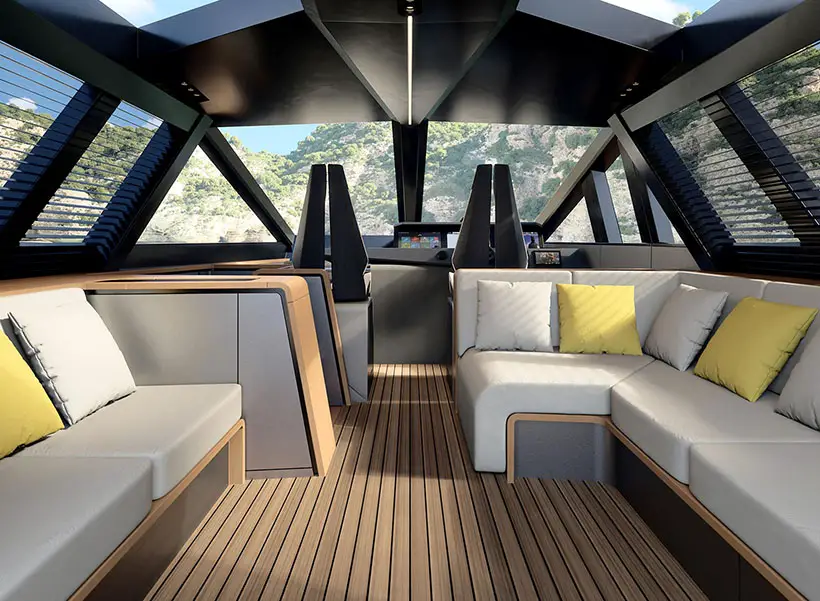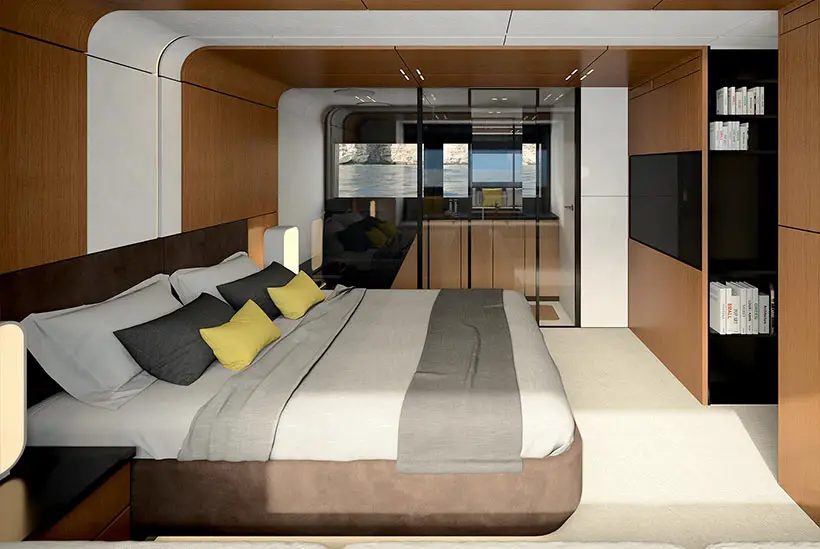 *Some of our stories include affiliate links. If you buy something through one of these links, we may earn an affiliate commission.