Sitting too much is not good for your health. You might think that you are healthier because you don't smoke, but hey, sitting is the new smoking. Sitting for long period of times can cause blood to pool in the legs, adding pressure to your veins. Unfortunately, many people sit for about 12 hours/day for work or playing games. Walkolution has been designed to offer you a way to exercise while working or gaming on your computer. It's a desk with a non-motor treadmill, it comes with integrated desk and backrest so that you can work and walk at the same time. It represents human-centered design that meets sustainable manufacturing.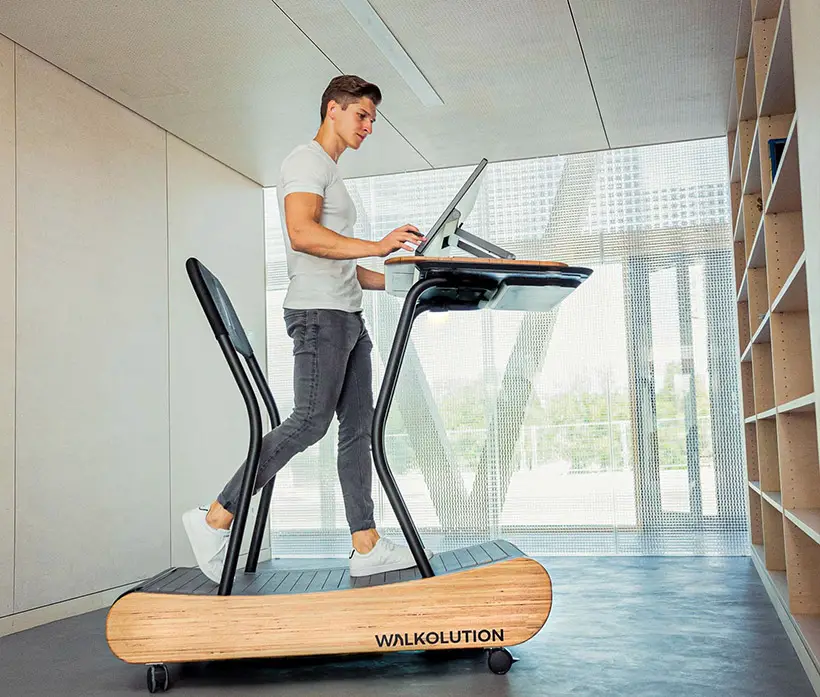 Designed by one of European startup companies, Walkolution wants to provide you with a healthier alternative to sitting. It promises world's first noiseless and non-motorized walking treadmill with patented and science-based product. Furthermore, this company promises to plant a tree for every 10,000 steps that you walk on the treadmill.
Do you know that rhythmic movement of walking does sharpen your senses. Some of best ideas often come from a casual walk. Walkolution doesn't use motor, therefore, you don't have to worry about disturbing noises or electromagnetic radiation. This way, you can still exercise during a video conference, studying, or working without disturbing others around you. Walkolution Treadmill adapts to your pace since it is powered by your own weight and muscle power, you can easily determine the speed yourself.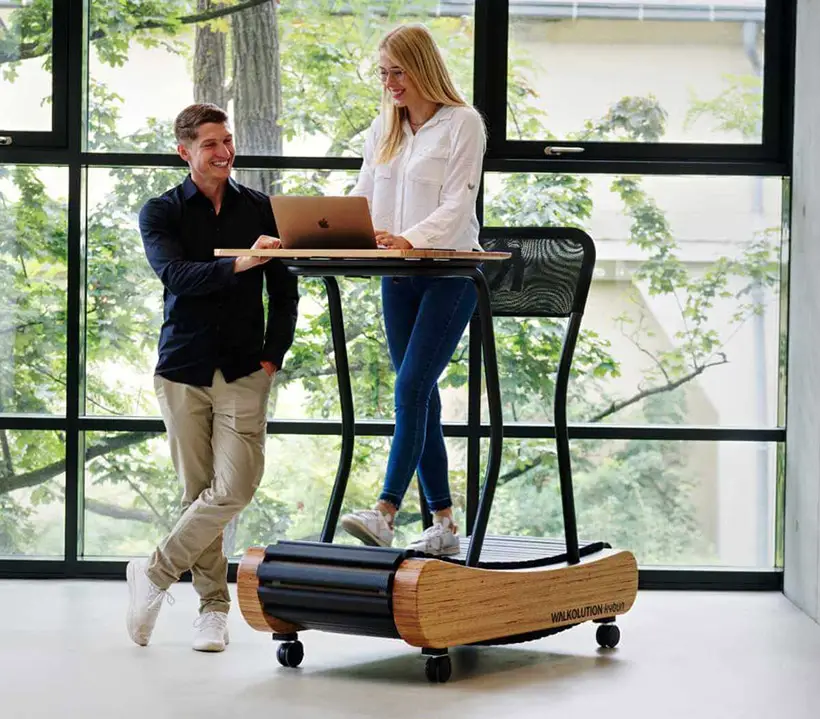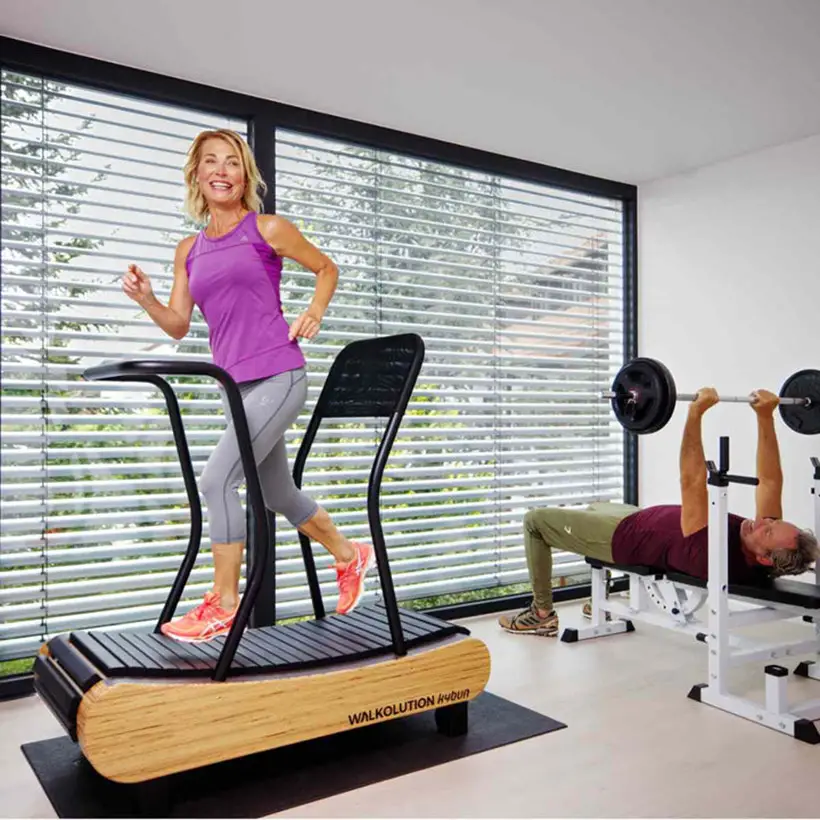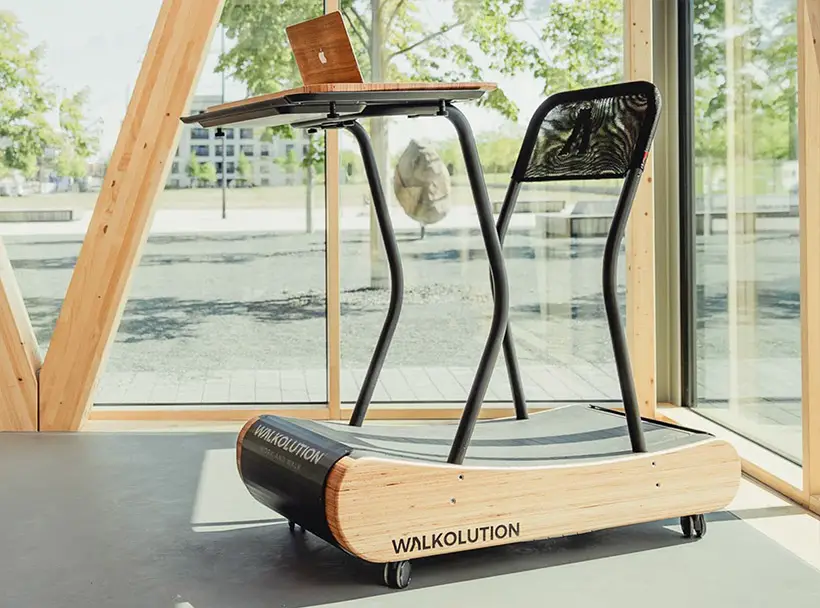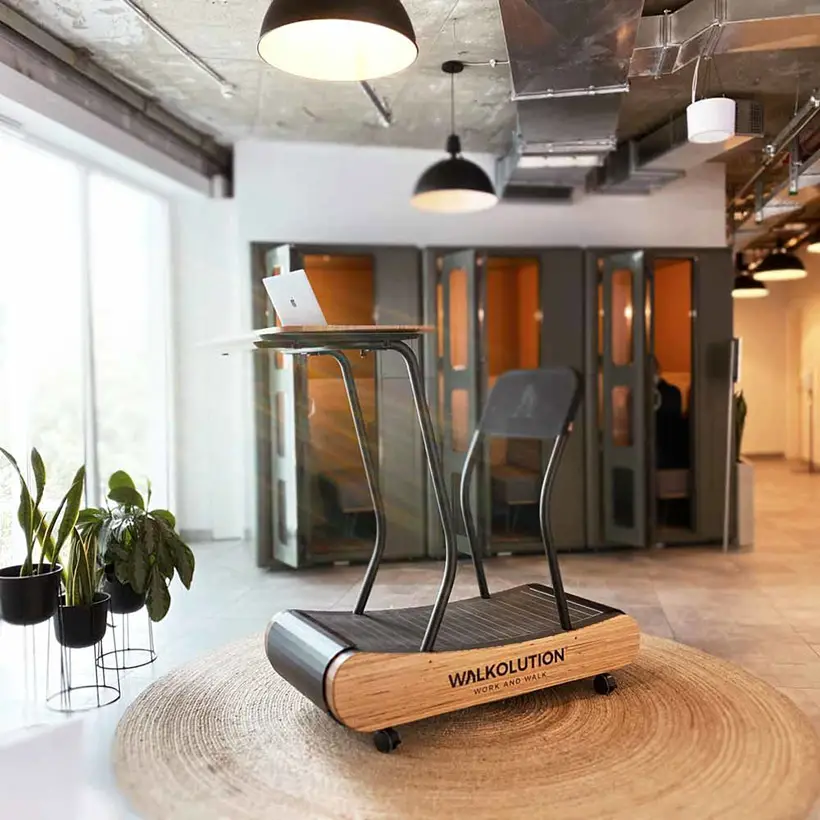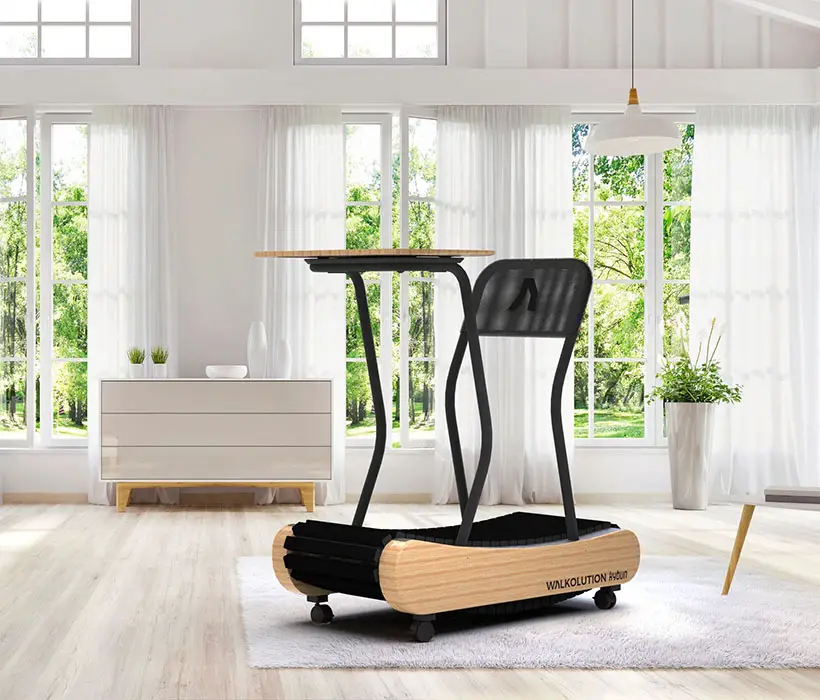 *Some of our stories include affiliate links. If you buy something through one of these links, we may earn an affiliate commission.