Last year might be a hard year for partygoers with restaurants, cafes, nightclubs closed, no more music festivals, and stay-at-home orders. Many partygoers turn to virtual/zoom happy hours. This year, some people already got vaccinated for Covid-19, CDC says it's safe for us for hosting a gathering where un-vaccinated people visit vaccinated people, just as long as the gathering is small and takes place outdoors where everyone's wearing a mask. W-King T9 would be a nice bass party speaker during this small gathering, it's a portable TWS speakers with colorful LED lights. It's loud and provides better bass than the same speaker in its category.
W-King T9 TWS Speaker is powerful enough to fill up 25-foot square room with loud party music, it should be enough for a small gathering outdoor. It has two EQ modes that would be suitable for people who like more bass or those who like more treble. [Buy It from Amazon]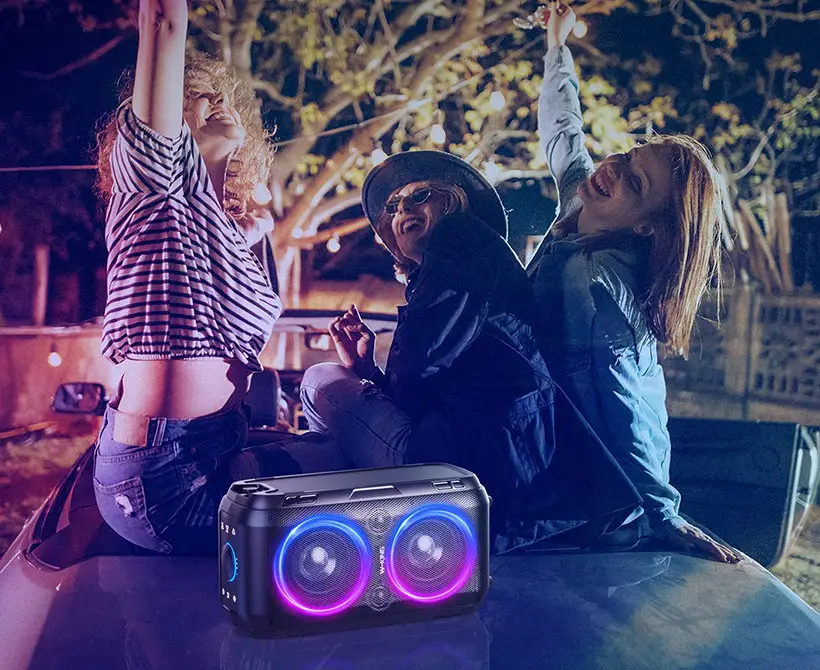 W-King T9 Bluetooth Speaker delivers 105dB huge sound from its two 4-inch woofers and 1.2-inch tweeter. The sound quality is impeccable whether indoors or outdoors. That cool mixed color LED lights would light up your mini party, it's easy to switch the light ring. Equipped with Bluetooth 5.0 technology, you can easily connect to your Bluetooth speaker through smartphone or any other Bluetooth-enabled device compatible. Use 3.5mm AUX data cable and insert it into your TV or laptop to play audio of the device. The 12000mAH battery allows you to play 24-hour time of music, you can also choose to create a wireless two-channel system by pairing two speakers via Bluetooth for true stereo effect.
Even though W-King T9 is a good speaker for outdoor party, it's not a waterproof speaker, because it doesn't want to sacrifice it's super-rich bass. Opening bass port is necessary to make sure it allows air to flow in and out of it, and due to this opening port, this speaker can't stand any water.
Once again, we'd like to remind you that vaccine does offer more protection, but please take things slow down, especially when you plan to host a small gathering, it'll still take some time before life returns to normal. [Buy It from Amazon]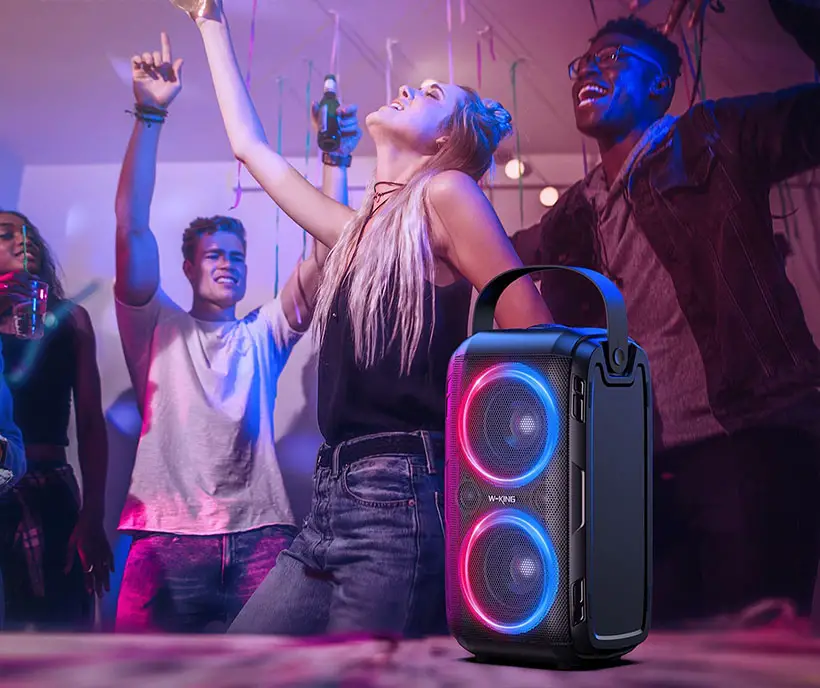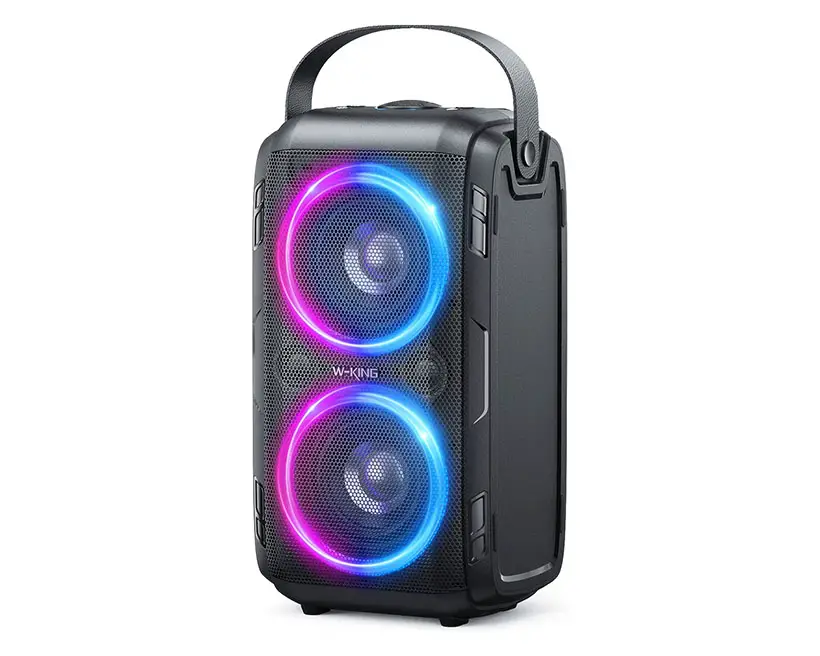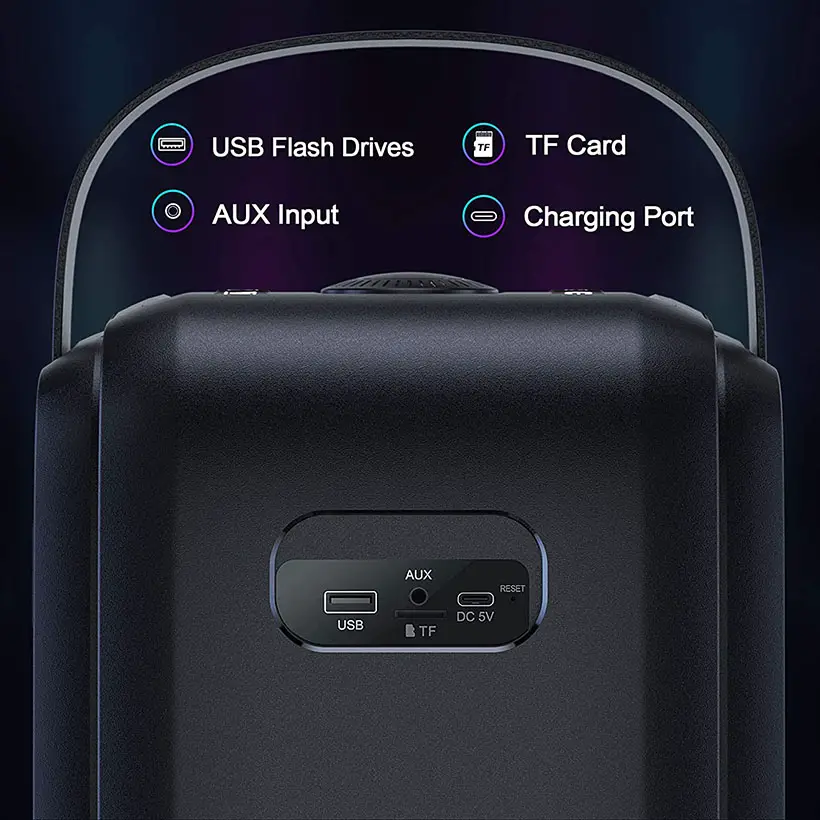 *Some of our stories include affiliate links. If you buy something through one of these links, we may earn an affiliate commission.