The infrastructure of big cities can give us a great driving experience, but usually not when it comes to park our car. This why Kwanjun Ryu wants to raise the topic of car sharing services, it helps to reduce the use of private cars, thus, avoiding parking for many passengers. VOY is a concept autonomous EV that serves as a Taxi service, it allows people to enjoy semi-private ride even when they don't own a car. Yes, public transportation works just the same, but there are some people who prefer to travel with a small group people instead of sitting or standing in a crowded bus/train.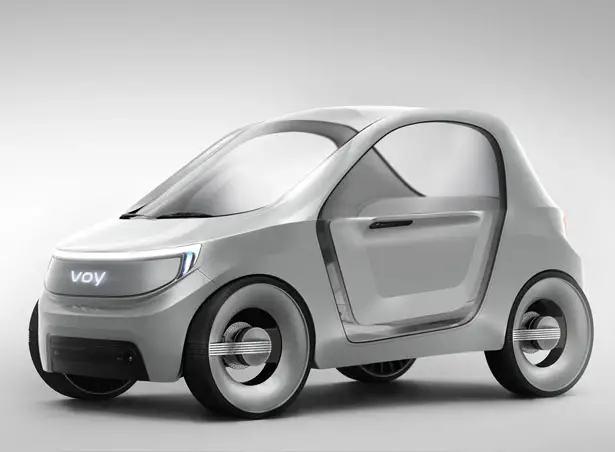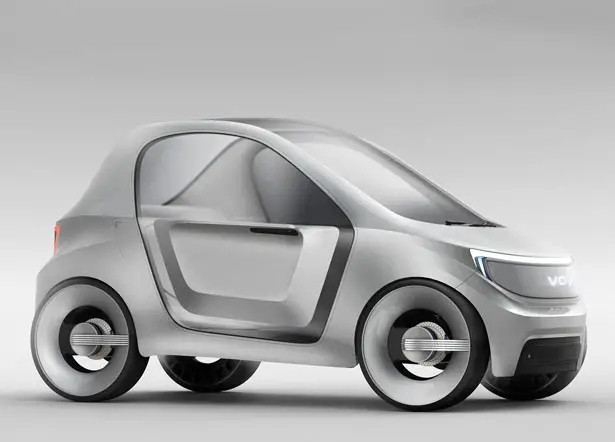 Designed by Kwanjun Ryu, VOY isn't just a taxi service, the goal of this project is to provide passengers with pleasant riding experience of an autonomous drive. A user can call a VOY through a special app, this car would then pick them up and go. This concept taxi vehicle can also pick up other user who wants to go to the same direction as the existing user. Since VOY is an autonomous car, it doesn't need a steering wheel, there are six real-time road-sensing 3D cameras that convert its surrounding environment into a 360-degree image, enabling the car to react to unexpected situations. Equipped with AI technology, VOY is able to combine real-time driving route information from central sever with information that it collects to provide passengers with safest and fastest route to their destination(s).
VOY features simple and futuristic interior, the more passengers in the car, it wouldn't constrain the behavior of others. It has un-separated wide chairs designed for two, a space for legs, a large screen display, and a small table. Switch to private mode when you want to forget about the cityscape, the glass display turns opaque to create private space for you, you can also choose to watch a movie on that large display. The battery can be charged wirelessly at nearby station, but it can also be charged manually just in case you can't find any charging station nearby.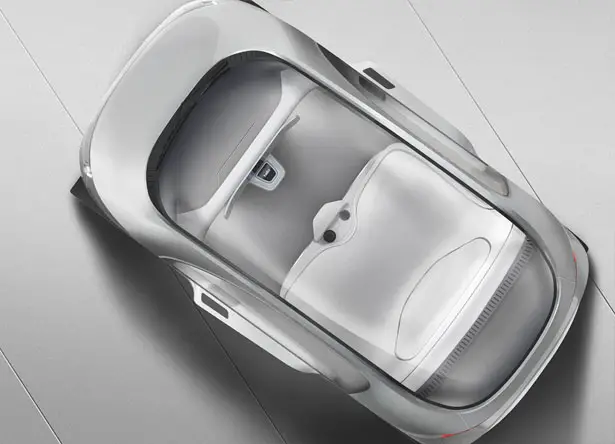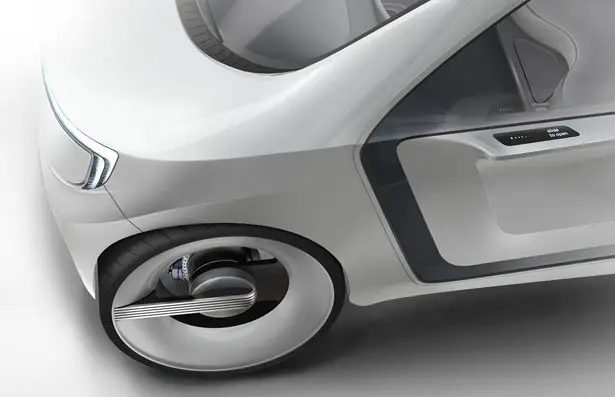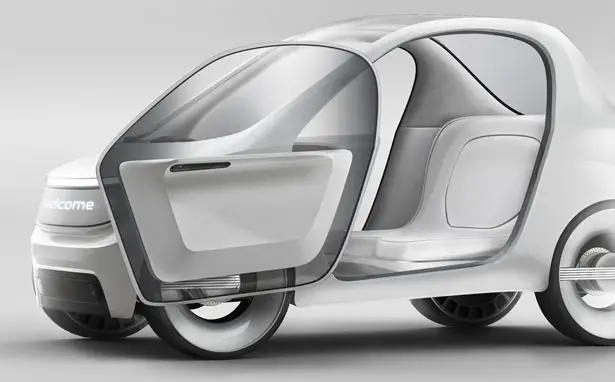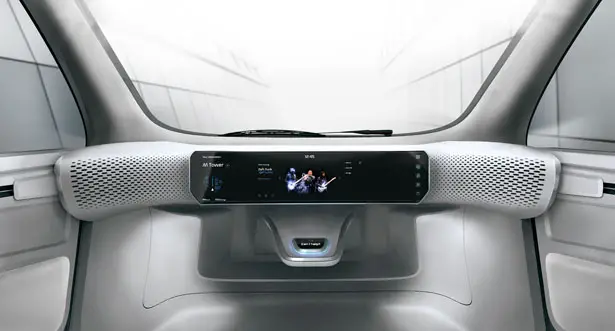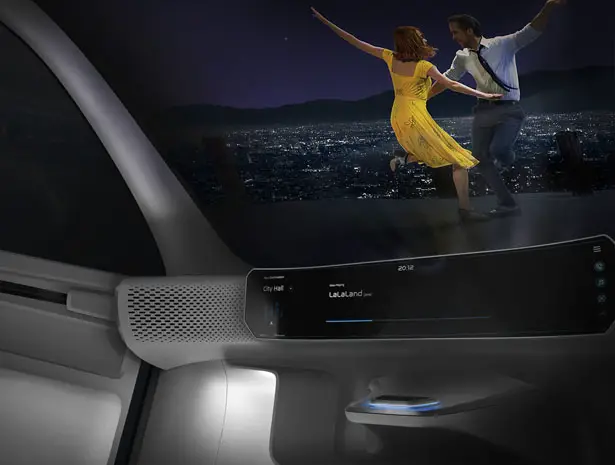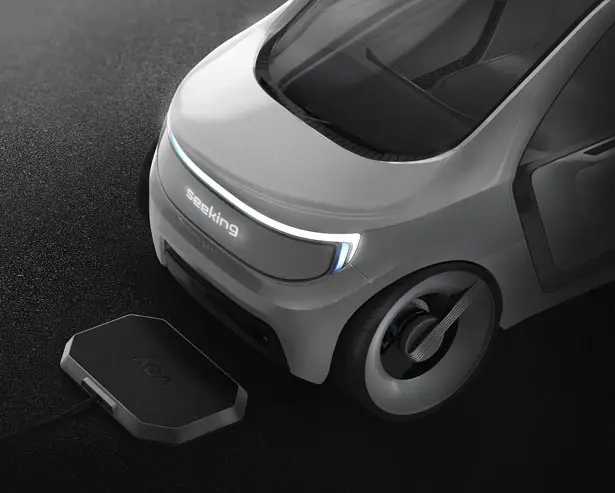 *Some of our stories include affiliate links. If you buy something through one of these links, we may earn an affiliate commission.